AN ALABAMA COURT REPORTER IS AVAILABLE TODAY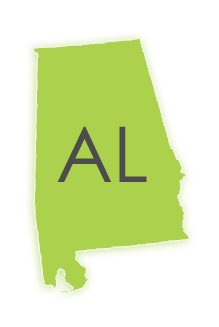 There is a better way to finding the right court reporter for your case. It doesn't involve vetting dozens of prospects nor calling referral after referral taking you away from more pressing matters at hand. The solution is Discovery Litigation Services.
Click to Call Discovery at (855) 847-0999 and let us handle the rest.
Discovery Litigation Services gets the most qualified court reporters for your deposition anywhere in Alabama. With a nationwide network of video enabled streaming court reporters, you can be sure you're getting the highest qualified professional for the job wherever your deposition may be.
Let us get you the most qualified court reporter for the job.
Our court reporters have experience working with all case sizes. Discovery Litigation Services was created by a seasoned court reporter who knows the gravity of the stenographer's responsibility and the importance of going the extra mile in satisfying your needs. This is the culture upheld by Discovery Litigation Services and all of its professionals.
From court stenography, legal videography, and interpreter services to trial consultants and mediation or arbitration, we will provide you with comprehensive solutions that reduce your workload while maintaining quality allowing you to focus on what's important.
DO YOU NEED MORE THAN A COURT REPORTER?
Finding a qualified Alabama court reporter is just one task on the grand agenda. You still need to find a skilled legal videographer who can set up a High Definition Streaming Videoo feed for remote parties, Picture-in-Picture Live Video Capture, Video to Text Synchronization, and who can deliver the most technologically advanced deliverable available on a consistent basis.
Then there's the rest: coordinating schedules, finding a meeting room, and possibly hiring an interpreter which brings into play another round of searching and vetting.
Maybe you're looking to avoid a trial all together and require an alternative dispute resolution. Now you have to find qualified mediators. Discovery Litigation Services has all of that and more. We can take on as little or as much of the process as you want us to handle.
Click "schedule a deposition". Stop getting one-off services. Choose a comprehensive litigation support solution.
With our easy to use online scheduling, you'll get a Real-Time Ready Alabama Court Reporter with Expedited Transcripts, and Free Video to Text Synchronization. The benefits don't stop there. Discovery Litigation Services is your one-stop-shop for all legal and corporate needs.
We Will Take The Burden Off Of Your Shoulders
Discovery Litigation Services will provide a certified Alabama court reporter, trained legal videographer, and handle all of the complicated tech you might need. We can set up a high definition audio/video streaming feed, provide an Interpreter, and assign to your case a seasoned Document Review Attorney.
We'll build your staff up with Paralegals, Project Managers, Translators, Coders, pre-trial strategy consultants. Our experts will create your exhibit database, edit the video clips and load all data into a ready to go solution.
We understand the importance of getting it done right. In our business, there is no margin for error. We can supply experts to assist in the courtroom, mediation or arbitration as an active member of your team.
We provide high value solutions at affordable prices. Your online account gives you a portal to manage expenses and protect the bottom-line while getting the services you need.
We'll Even Book The Conference Room!
You are a few clicks from Discovery Litigation Services handling all of the grunt work. You'll have access to full service solutions at your fingertips.
Let Discovery Litigation Services handle everything for you.
There is no deposition too remote to get the best Alabama court reporter available with the full-service solutions provided to you as a client of Discovery Litigation Services. Our video streaming-enabled court reporters are ready and waiting.
Don't limit your selection to a stunted rolodex. Start choosing from the best professionals regardless of your location. Discovery Litigation Services offers nationwide coverage for court reporting, videography, and trial presentation solutions.
Discovery Litigation Services knows you have options with your litigation services. We are here to provide superior service, all the time, every time.
From finding a conference room to host your deposition to staffing it with a skilled court reporter, videographer and interpreter, Discovery Litigation Services will go above and beyond to fulfill your needs. We understand the importance of getting it done right. In our business, there is no margin for error.
Call Discovery at (855) 847-0999. See for yourself why so many call us their reporting company.
Schedule Your Deposition Now!
Alabama Court Reporting Available In:
City Name
Abbeville, AL Court Reporters (36310)
Abernant, AL Court Reporters (35440)
Adamsville, AL Court Reporters (35005)
Addison, AL Court Reporters (35540)
Adger, AL Court Reporters (35006)
Akron, AL Court Reporters (35441)
Alabaster, AL Court Reporters (35007)
Alberta, AL Court Reporters (36720)
Albertville, AL Court Reporters (35950)
Alexander City, AL Court Reporters (35010)
Alexandria, AL Court Reporters (36250)
Aliceville, AL Court Reporters (35442)
Allgood, AL Court Reporters (35013)
Alma, AL Court Reporters (36501)
Alpine, AL Court Reporters (35014)
Alton, AL Court Reporters (35015)
Altoona, AL Court Reporters (35952)
Andalusia, AL Court Reporters (36420)
Anderson, AL Court Reporters (35610)
Annemanie, AL Court Reporters (36721)
Anniston, AL Court Reporters (36201)
Arab, AL Court Reporters (35016)
Ardmore, AL Court Reporters (35739)
Ariton, AL Court Reporters (36311)
Arley, AL Court Reporters (35541)
Arlington, AL Court Reporters (36722)
Ashford, AL Court Reporters (36312)
Ashland, AL Court Reporters (36251)
Ashville, AL Court Reporters (35953)
Athens, AL Court Reporters (35611)
Atmore, AL Court Reporters (36502)
Attalla, AL Court Reporters (35954)
Auburn, AL Court Reporters (36830)
Auburn University, AL Court Reporters (36849)
Autaugaville, AL Court Reporters (36003)
Axis, AL Court Reporters (36505)
Baileyton, AL Court Reporters (35019)
Banks, AL Court Reporters (36005)
Bankston, AL Court Reporters (35542)
Bay Minette, AL Court Reporters (36507)
Bayou La Batre, AL Court Reporters (36509)
Bear Creek, AL Court Reporters (35543)
Beatrice, AL Court Reporters (36425)
Beaverton, AL Court Reporters (35544)
Belk, AL Court Reporters (35545)
Bellamy, AL Court Reporters (36901)
Belle Mina, AL Court Reporters (35615)
Bellwood, AL Court Reporters (36313)
Berry, AL Court Reporters (35546)
Bessemer, AL Court Reporters (35020)
Billingsley, AL Court Reporters (36006)
Birmingham, AL Court Reporters (35201)
Black, AL Court Reporters (36314)
Blountsville, AL Court Reporters (35031)
Boaz, AL Court Reporters (35956)
Boligee, AL Court Reporters (35443)
Bon Air, AL Court Reporters (35032)
Bon Secour, AL Court Reporters (36511)
Booth, AL Court Reporters (36008)
Boykin, AL Court Reporters (36723)
Brantley, AL Court Reporters (36009)
Bremen, AL Court Reporters (35033)
Brent, AL Court Reporters (35034)
Brewton, AL Court Reporters (36426)
Bridgeport, AL Court Reporters (35740)
Brierfield, AL Court Reporters (35035)
Brilliant, AL Court Reporters (35548)
Brooklyn, AL Court Reporters (36429)
Brookside, AL Court Reporters (35036)
Brookwood, AL Court Reporters (35444)
Brownsboro, AL Court Reporters (35741)
Brundidge, AL Court Reporters (36010)
Bryant, AL Court Reporters (35958)
Bucks, AL Court Reporters (36512)
Buhl, AL Court Reporters (35446)
Burnwell, AL Court Reporters (35038)
Butler, AL Court Reporters (36904)
Bynum, AL Court Reporters (36253)
Calera, AL Court Reporters (35040)
Calvert, AL Court Reporters (36513)
Camden, AL Court Reporters (36726)
Camp Hill, AL Court Reporters (36850)
Campbell, AL Court Reporters (36727)
Capshaw, AL Court Reporters (35742)
Carbon Hill, AL Court Reporters (35549)
Cardiff, AL Court Reporters (35041)
Carlton, AL Court Reporters (36515)
Carrollton, AL Court Reporters (35447)
Castleberry, AL Court Reporters (36432)
Catherine, AL Court Reporters (36728)
Cecil, AL Court Reporters (36013)
Cedar Bluff, AL Court Reporters (35959)
Centre, AL Court Reporters (35960)
Centreville, AL Court Reporters (35042)
Chancellor, AL Court Reporters (36316)
Chapman, AL Court Reporters (36015)
Chatom, AL Court Reporters (36518)
Chelsea, AL Court Reporters (35043)
Cherokee, AL Court Reporters (35616)
Childersburg, AL Court Reporters (35044)
Choccolocco, AL Court Reporters (36254)
Chunchula, AL Court Reporters (36521)
Citronelle, AL Court Reporters (36522)
Clanton, AL Court Reporters (35045)
Clay, AL Court Reporters (35048)
Clayton, AL Court Reporters (36016)
Cleveland, AL Court Reporters (35049)
Clinton, AL Court Reporters (35448)
Clio, AL Court Reporters (36017)
Clopton, AL Court Reporters (36317)
Cloverdale, AL Court Reporters (35617)
Coaling, AL Court Reporters (35449)
Coden, AL Court Reporters (36523)
Coffee Springs, AL Court Reporters (36318)
Coffeeville, AL Court Reporters (36524)
Coker, AL Court Reporters (35452)
Collinsville, AL Court Reporters (35961)
Columbia, AL Court Reporters (36319)
Columbiana, AL Court Reporters (35051)
Cook Springs, AL Court Reporters (35052)
Coosada, AL Court Reporters (36020)
Cordova, AL Court Reporters (35550)
Cottondale, AL Court Reporters (35453)
Cottonton, AL Court Reporters (36851)
Cottonwood, AL Court Reporters (36320)
Courtland, AL Court Reporters (35618)
Cowarts, AL Court Reporters (36321)
Coy, AL Court Reporters (36435)
Cragford, AL Court Reporters (36255)
Crane Hill, AL Court Reporters (35053)
Creola, AL Court Reporters (36525)
Cromwell, AL Court Reporters (36906)
Cropwell, AL Court Reporters (35054)
Crossville, AL Court Reporters (35962)
Cuba, AL Court Reporters (36907)
Cullman, AL Court Reporters (35055)
Cusseta, AL Court Reporters (36852)
Dadeville, AL Court Reporters (36853)
Daleville, AL Court Reporters (36322)
Danville, AL Court Reporters (35619)
Daphne, AL Court Reporters (36526)
Dauphin Island, AL Court Reporters (36528)
Daviston, AL Court Reporters (36256)
Dawson, AL Court Reporters (35963)
De Armanville, AL Court Reporters (36257)
Deatsville, AL Court Reporters (36022)
Decatur, AL Court Reporters (35601)
Deer Park, AL Court Reporters (36529)
Delmar, AL Court Reporters (35551)
Delta, AL Court Reporters (36258)
Demopolis, AL Court Reporters (36732)
Detroit, AL Court Reporters (35552)
Dickinson, AL Court Reporters (36436)
Dixons Mills, AL Court Reporters (36736)
Docena, AL Court Reporters (35060)
Dolomite, AL Court Reporters (35061)
Dora, AL Court Reporters (35062)
Dothan, AL Court Reporters (36301)
Double Springs, AL Court Reporters (35553)
Douglas, AL Court Reporters (35964)
Dozier, AL Court Reporters (36028)
Duncanville, AL Court Reporters (35456)
Dutton, AL Court Reporters (35744)
East Tallassee, AL Court Reporters (36023)
Eastaboga, AL Court Reporters (36260)
Echola, AL Court Reporters (35457)
Eclectic, AL Court Reporters (36024)
Edwardsville, AL Court Reporters (36261)
Eight Mile, AL Court Reporters (36613)
Elba, AL Court Reporters (36323)
Elberta, AL Court Reporters (36530)
Eldridge, AL Court Reporters (35554)
Elkmont, AL Court Reporters (35620)
Elmore, AL Court Reporters (36025)
Elrod, AL Court Reporters (35458)
Emelle, AL Court Reporters (35459)
Empire, AL Court Reporters (35063)
Enterprise, AL Court Reporters (36330)
Epes, AL Court Reporters (35460)
Equality, AL Court Reporters (36026)
Estillfork, AL Court Reporters (35745)
Ethelsville, AL Court Reporters (35461)
Eufaula, AL Court Reporters (36027)
Eutaw, AL Court Reporters (35462)
Eva, AL Court Reporters (35621)
Evergreen, AL Court Reporters (36401)
Excel, AL Court Reporters (36439)
Fackler, AL Court Reporters (35746)
Fairfield, AL Court Reporters (35064)
Fairhope, AL Court Reporters (36532)
Falkville, AL Court Reporters (35622)
Faunsdale, AL Court Reporters (36738)
Fayette, AL Court Reporters (35555)
Fitzpatrick, AL Court Reporters (36029)
Five Points, AL Court Reporters (36855)
Flat Rock, AL Court Reporters (35966)
Flomaton, AL Court Reporters (36441)
Florala, AL Court Reporters (36442)
Florence, AL Court Reporters (35630)
Foley, AL Court Reporters (36535)
Forest Home, AL Court Reporters (36030)
Forkland, AL Court Reporters (36740)
Fort Davis, AL Court Reporters (36031)
Fort Deposit, AL Court Reporters (36032)
Fort Mitchell, AL Court Reporters (36856)
Fort Payne, AL Court Reporters (35967)
Fort Rucker, AL Court Reporters (36362)
Fosters, AL Court Reporters (35463)
Franklin, AL Court Reporters (36444)
Frankville, AL Court Reporters (36538)
Frisco City, AL Court Reporters (36445)
Fruitdale, AL Court Reporters (36539)
Fruithurst, AL Court Reporters (36262)
Fulton, AL Court Reporters (36446)
Fultondale, AL Court Reporters (35068)
Furman, AL Court Reporters (36741)
Fyffe, AL Court Reporters (35971)
Gadsden, AL Court Reporters (35901)
Gainestown, AL Court Reporters (36540)
Gainesville, AL Court Reporters (35464)
Gallant, AL Court Reporters (35972)
Gallion, AL Court Reporters (36742)
Gantt, AL Court Reporters (36038)
Garden City, AL Court Reporters (35070)
Gardendale, AL Court Reporters (35071)
Gaylesville, AL Court Reporters (35973)
Geneva, AL Court Reporters (36340)
Georgiana, AL Court Reporters (36033)
Geraldine, AL Court Reporters (35974)
Gilbertown, AL Court Reporters (36908)
Glen Allen, AL Court Reporters (35559)
Glenwood, AL Court Reporters (36034)
Goodsprings, AL Court Reporters (35560)
Goodwater, AL Court Reporters (35072)
Goodway, AL Court Reporters (36449)
Gordo, AL Court Reporters (35466)
Gordon, AL Court Reporters (36343)
Goshen, AL Court Reporters (36035)
Grady, AL Court Reporters (36036)
Graham, AL Court Reporters (36263)
Grand Bay, AL Court Reporters (36541)
Grant, AL Court Reporters (35747)
Graysville, AL Court Reporters (35073)
Green Pond, AL Court Reporters (35074)
Greensboro, AL Court Reporters (36744)
Greenville, AL Court Reporters (36037)
Grove Hill, AL Court Reporters (36451)
Grove Oak, AL Court Reporters (35975)
Guin, AL Court Reporters (35563)
Gulf Shores, AL Court Reporters (36542)
Guntersville, AL Court Reporters (35976)
Gurley, AL Court Reporters (35748)
Hackleburg, AL Court Reporters (35564)
Haleyville, AL Court Reporters (35565)
Hamilton, AL Court Reporters (35570)
Hanceville, AL Court Reporters (35077)
Hardaway, AL Court Reporters (36039)
Harpersville, AL Court Reporters (35078)
Hartford, AL Court Reporters (36344)
Hartselle, AL Court Reporters (35640)
Harvest, AL Court Reporters (35749)
Hatchechubbee, AL Court Reporters (36858)
Hayden, AL Court Reporters (35079)
Hayneville, AL Court Reporters (36040)
Hazel Green, AL Court Reporters (35750)
Headland, AL Court Reporters (36345)
Heflin, AL Court Reporters (36264)
Helena, AL Court Reporters (35080)
Henagar, AL Court Reporters (35978)
Higdon, AL Court Reporters (35979)
Highland Home, AL Court Reporters (36041)
Hillsboro, AL Court Reporters (35643)
Hodges, AL Court Reporters (35571)
Hollins, AL Court Reporters (35082)
Holly Pond, AL Court Reporters (35083)
Hollytree, AL Court Reporters (35751)
Hollywood, AL Court Reporters (35752)
Holy Trinity, AL Court Reporters (36859)
Honoraville, AL Court Reporters (36042)
Hope Hull, AL Court Reporters (36043)
Horton, AL Court Reporters (35980)
Houston, AL Court Reporters (35572)
Huntsville, AL Court Reporters (35801)
Hurtsboro, AL Court Reporters (36860)
Huxford, AL Court Reporters (36543)
Ider, AL Court Reporters (35981)
Irvington, AL Court Reporters (36544)
Jachin, AL Court Reporters (36910)
Jack, AL Court Reporters (36346)
Jackson, AL Court Reporters (36545)
Jacksons Gap, AL Court Reporters (36861)
Jacksonville, AL Court Reporters (36265)
Jasper, AL Court Reporters (35501)
Jefferson, AL Court Reporters (36745)
Jemison, AL Court Reporters (35085)
Jones, AL Court Reporters (36749)
Joppa, AL Court Reporters (35087)
Kansas, AL Court Reporters (35573)
Kellerman, AL Court Reporters (35468)
Kellyton, AL Court Reporters (35089)
Kennedy, AL Court Reporters (35574)
Kent, AL Court Reporters (36045)
Killen, AL Court Reporters (35645)
Kimberly, AL Court Reporters (35091)
Kinston, AL Court Reporters (36453)
Knoxville, AL Court Reporters (35469)
Laceys Spring, AL Court Reporters (35754)
Lafayette, AL Court Reporters (36862)
Lanett, AL Court Reporters (36863)
Langston, AL Court Reporters (35755)
Lapine, AL Court Reporters (36046)
Lawley, AL Court Reporters (36793)
Leeds, AL Court Reporters (35094)
Leesburg, AL Court Reporters (35983)
Leighton, AL Court Reporters (35646)
Lenox, AL Court Reporters (36454)
Leroy, AL Court Reporters (36548)
Lester, AL Court Reporters (35647)
Letohatchee, AL Court Reporters (36047)
Lexington, AL Court Reporters (35648)
Lillian, AL Court Reporters (36549)
Lincoln, AL Court Reporters (35096)
Linden, AL Court Reporters (36748)
Lineville, AL Court Reporters (36266)
Lisman, AL Court Reporters (36912)
Little River, AL Court Reporters (36550)
Livingston, AL Court Reporters (35470)
Loachapoka, AL Court Reporters (36865)
Lockhart, AL Court Reporters (36455)
Locust Fork, AL Court Reporters (35097)
Logan, AL Court Reporters (35098)
Louisville, AL Court Reporters (36048)
Lower Peach Tree, AL Court Reporters (36751)
Lowndesboro, AL Court Reporters (36752)
Loxley, AL Court Reporters (36551)
Luverne, AL Court Reporters (36049)
Lynn, AL Court Reporters (35575)
Madison, AL Court Reporters (35756)
Magnolia, AL Court Reporters (36754)
Magnolia Springs, AL Court Reporters (36555)
Malcolm, AL Court Reporters (36556)
Malvern, AL Court Reporters (36349)
Maplesville, AL Court Reporters (36750)
Marbury, AL Court Reporters (36051)
Margaret, AL Court Reporters (35112)
Marion, AL Court Reporters (36756)
Marion Junction, AL Court Reporters (36759)
Mathews, AL Court Reporters (36052)
Maylene, AL Court Reporters (35114)
Mc Kenzie, AL Court Reporters (36456)
McCalla, AL Court Reporters (35111)
McIntosh, AL Court Reporters (36553)
McShan, AL Court Reporters (35471)
McWilliams, AL Court Reporters (36753)
Megargel, AL Court Reporters (36457)
Melvin, AL Court Reporters (36913)
Mentone, AL Court Reporters (35984)
Meridianville, AL Court Reporters (35759)
Mexia, AL Court Reporters (36458)
Midland City, AL Court Reporters (36350)
Midway, AL Court Reporters (36053)
Millbrook, AL Court Reporters (36054)
Millerville, AL Court Reporters (36267)
Millport, AL Court Reporters (35576)
Millry, AL Court Reporters (36558)
Minter, AL Court Reporters (36761)
Mobile, AL Court Reporters (36601)
Monroeville, AL Court Reporters (36460)
Montevallo, AL Court Reporters (35115)
Montgomery, AL Court Reporters (36101)
Montrose, AL Court Reporters (36559)
Moody, AL Court Reporters (35004)
Mooresville, AL Court Reporters (35649)
Morris, AL Court Reporters (35116)
Morvin, AL Court Reporters (36762)
Moulton, AL Court Reporters (35650)
Moundville, AL Court Reporters (35474)
Mount Hope, AL Court Reporters (35651)
Mount Meigs, AL Court Reporters (36057)
Mount Olive, AL Court Reporters (35117)
Mount Vernon, AL Court Reporters (36560)
Mulga, AL Court Reporters (35118)
Munford, AL Court Reporters (36268)
Muscadine, AL Court Reporters (36269)
Muscle Shoals, AL Court Reporters (35661)
Myrtlewood, AL Court Reporters (36763)
Nanafalia, AL Court Reporters (36764)
Natural Bridge, AL Court Reporters (35577)
Nauvoo, AL Court Reporters (35578)
Needham, AL Court Reporters (36915)
New Brockton, AL Court Reporters (36351)
New Castle, AL Court Reporters (35119)
New Hope, AL Court Reporters (35760)
New Market, AL Court Reporters (35761)
Newbern, AL Court Reporters (36765)
Newton, AL Court Reporters (36352)
Newville, AL Court Reporters (36353)
Normal, AL Court Reporters (35762)
Northport, AL Court Reporters (35473)
Notasulga, AL Court Reporters (36866)
Oak Hill, AL Court Reporters (36766)
Oakman, AL Court Reporters (35579)
Odenville, AL Court Reporters (35120)
Ohatchee, AL Court Reporters (36271)
Oneonta, AL Court Reporters (35121)
Opelika, AL Court Reporters (36801)
Opp, AL Court Reporters (36467)
Orange Beach, AL Court Reporters (36561)
Orrville, AL Court Reporters (36767)
Owens Cross Roads, AL Court Reporters (35763)
Oxford, AL Court Reporters (36203)
Ozark, AL Court Reporters (36360)
Paint Rock, AL Court Reporters (35764)
Palmerdale, AL Court Reporters (35123)
Panola, AL Court Reporters (35477)
Pansey, AL Court Reporters (36370)
Parrish, AL Court Reporters (35580)
Pelham, AL Court Reporters (35124)
Pell City, AL Court Reporters (35125)
Pennington, AL Court Reporters (36916)
Perdido, AL Court Reporters (36562)
Perdue Hill, AL Court Reporters (36470)
Perote, AL Court Reporters (36061)
Peterman, AL Court Reporters (36471)
Peterson, AL Court Reporters (35478)
Petrey, AL Court Reporters (36062)
Phenix City, AL Court Reporters (36867)
Phil Campbell, AL Court Reporters (35581)
Piedmont, AL Court Reporters (36272)
Pike Road, AL Court Reporters (36064)
Pinckard, AL Court Reporters (36371)
Pine Apple, AL Court Reporters (36768)
Pine Hill, AL Court Reporters (36769)
Pine Level, AL Court Reporters (36065)
Pinson, AL Court Reporters (35126)
Pisgah, AL Court Reporters (35765)
Pittsview, AL Court Reporters (36871)
Plantersville, AL Court Reporters (36758)
Pleasant Grove, AL Court Reporters (35127)
Point Clear, AL Court Reporters (36564)
Prattville, AL Court Reporters (36066)
Princeton, AL Court Reporters (35766)
Quinton, AL Court Reporters (35130)
Ragland, AL Court Reporters (35131)
Rainbow City, AL Court Reporters (35906)
Rainsville, AL Court Reporters (35986)
Ralph, AL Court Reporters (35480)
Ramer, AL Court Reporters (36069)
Ranburne, AL Court Reporters (36273)
Randolph, AL Court Reporters (36792)
Range, AL Court Reporters (36473)
Red Bay, AL Court Reporters (35582)
Red Level, AL Court Reporters (36474)
Reform, AL Court Reporters (35481)
Remlap, AL Court Reporters (35133)
Repton, AL Court Reporters (36475)
River Falls, AL Court Reporters (36476)
Riverside, AL Court Reporters (35135)
Roanoke, AL Court Reporters (36274)
Robertsdale, AL Court Reporters (36567)
Rockford, AL Court Reporters (35136)
Rogersville, AL Court Reporters (35652)
Russellville, AL Court Reporters (35653)
Rutledge, AL Court Reporters (36071)
Ryland, AL Court Reporters (35767)
Safford, AL Court Reporters (36773)
Saginaw, AL Court Reporters (35137)
Saint Elmo, AL Court Reporters (36568)
Saint Stephens, AL Court Reporters (36569)
Salem, AL Court Reporters (36874)
Salitpa, AL Court Reporters (36570)
Samantha, AL Court Reporters (35482)
Samson, AL Court Reporters (36477)
Saraland, AL Court Reporters (36571)
Sardis, AL Court Reporters (36775)
Satsuma, AL Court Reporters (36572)
Sawyerville, AL Court Reporters (36776)
Sayre, AL Court Reporters (35139)
Scottsboro, AL Court Reporters (35768)
Seale, AL Court Reporters (36875)
Section, AL Court Reporters (35771)
Selma, AL Court Reporters (36701)
Seminole, AL Court Reporters (36574)
Semmes, AL Court Reporters (36575)
Shannon, AL Court Reporters (35142)
Sheffield, AL Court Reporters (35660)
Shelby, AL Court Reporters (35143)
Shorter, AL Court Reporters (36075)
Shorterville, AL Court Reporters (36373)
Silas, AL Court Reporters (36919)
Siluria, AL Court Reporters (35144)
Silverhill, AL Court Reporters (36576)
Sipsey, AL Court Reporters (35584)
Skipperville, AL Court Reporters (36374)
Slocomb, AL Court Reporters (36375)
Smiths Station, AL Court Reporters (36877)
Somerville, AL Court Reporters (35670)
Spanish Fort, AL Court Reporters (36527)
Spring Garden, AL Court Reporters (36275)
Springville, AL Court Reporters (35146)
Spruce Pine, AL Court Reporters (35585)
Stanton, AL Court Reporters (36790)
Stapleton, AL Court Reporters (36578)
Steele, AL Court Reporters (35987)
Sterrett, AL Court Reporters (35147)
Stevenson, AL Court Reporters (35772)
Stockton, AL Court Reporters (36579)
Sulligent, AL Court Reporters (35586)
Sumiton, AL Court Reporters (35148)
Summerdale, AL Court Reporters (36580)
Sunflower, AL Court Reporters (36581)
Sweet Water, AL Court Reporters (36782)
Sycamore, AL Court Reporters (35149)
Sylacauga, AL Court Reporters (35150)
Sylvania, AL Court Reporters (35988)
Talladega, AL Court Reporters (35160)
Tallassee, AL Court Reporters (36078)
Tanner, AL Court Reporters (35671)
Theodore, AL Court Reporters (36582)
Thomaston, AL Court Reporters (36783)
Thomasville, AL Court Reporters (36784)
Thorsby, AL Court Reporters (35171)
Tibbie, AL Court Reporters (36583)
Titus, AL Court Reporters (36080)
Toney, AL Court Reporters (35773)
Town Creek, AL Court Reporters (35672)
Townley, AL Court Reporters (35587)
Toxey, AL Court Reporters (36921)
Trafford, AL Court Reporters (35172)
Trenton, AL Court Reporters (35774)
Trinity, AL Court Reporters (35673)
Troy, AL Court Reporters (36079)
Trussville, AL Court Reporters (35173)
Tuscaloosa, AL Court Reporters (35401)
Tuscumbia, AL Court Reporters (35674)
Tuskegee, AL Court Reporters (36083)
Tuskegee Institute, AL Court Reporters (36087)
Tyler, AL Court Reporters (36785)
Union Grove, AL Court Reporters (35175)
Union Springs, AL Court Reporters (36089)
Uniontown, AL Court Reporters (36786)
Uriah, AL Court Reporters (36480)
Valhermoso Springs, AL Court Reporters (35775)
Valley, AL Court Reporters (36854)
Valley Head, AL Court Reporters (35989)
Vance, AL Court Reporters (35490)
Vandiver, AL Court Reporters (35176)
Verbena, AL Court Reporters (36091)
Vernon, AL Court Reporters (35592)
Vina, AL Court Reporters (35593)
Vincent, AL Court Reporters (35178)
Vinegar Bend, AL Court Reporters (36584)
Vinemont, AL Court Reporters (35179)
Vredenburgh, AL Court Reporters (36481)
Wadley, AL Court Reporters (36276)
Wagarville, AL Court Reporters (36585)
Walnut Grove, AL Court Reporters (35990)
Ward, AL Court Reporters (36922)
Warrior, AL Court Reporters (35180)
Waterloo, AL Court Reporters (35677)
Watson, AL Court Reporters (35181)
Wattsville, AL Court Reporters (35182)
Waverly, AL Court Reporters (36879)
Weaver, AL Court Reporters (36277)
Webb, AL Court Reporters (36376)
Wedowee, AL Court Reporters (36278)
Wellington, AL Court Reporters (36279)
Weogufka, AL Court Reporters (35183)
West Blocton, AL Court Reporters (35184)
West Greene, AL Court Reporters (35491)
Westover, AL Court Reporters (35185)
Wetumpka, AL Court Reporters (36092)
Whatley, AL Court Reporters (36482)
Wilmer, AL Court Reporters (36587)
Wilsonville, AL Court Reporters (35186)
Wilton, AL Court Reporters (35187)
Winfield, AL Court Reporters (35594)
Wing, AL Court Reporters (36483)
Woodland, AL Court Reporters (36280)
Woodstock, AL Court Reporters (35188)
Woodville, AL Court Reporters (35776)
York, AL Court Reporters (36925)