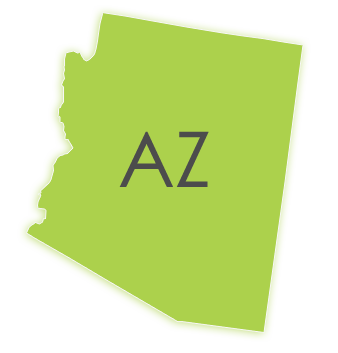 How Much Have You Wasted On Freelance Arizona Court Reporters?
Beyond fighting hidden charges and unclear terms, how much time have you wasted tracking down the right court reporter for the job? What if I told you, this is easily avoidable? Perhaps you have your go-to reporter... However, each court reporter brings his own talents into the mix. Which means, not every Arizona court reporter has the same strengths, the same experience with industry jargon and experience with varying case sizes.
Discovery Litigation Services has spent decades in the business cultivating networks on all sides of the industry. As we have the luxury of pulling a highly qualified Arizona court reporter from a large webwork of expert legal professionals, we can ensure you will get exactly the court reporter necessary to do the job right at a superior level of excellence.
To get started now click the "Schedule Now" button on the right side menu or give us a call at (855) 847-0999 to speak with a live person ready to answer any questions you have.
Arizona Court Reporter Delivering Supersonic Transcripts
When you book a real time ready Arizona court reporter with Discovery Litigation Services, you get speed, reliability, and a commitment to excellence. As on-the-fly accuracy of the official record is of utmost importance to our real time court reporters, you get to enjoy the benefit of an instant first draft transcript transmitted straight to your screen while the deposition unfolds.
Because of the initial accuracy of these real time transcripts, there are less errors to correct, and notes to address, meaning you get your official court transcript lightning fast.
How does this compare to traditional court reporting?
Before real time court reporting, a court reporter had the luxury of fixing his mistakes later. The issue with this is it fosters an environment where accuracy is a secondary thought - knowing nobody is going to see the first draft and the court reporter could take his time to fix it later.
With our real time court reporting, accuracy is above 90% thus producing a viable first draft to be read as it's created. This means less errors to correct, and less turnaround time between the end of the deposition and delivery of a final transcript.
We treat our team right.
When you work with a company who treats their team right, you are working with a company that fosters productivity. Remember back to a time when you were unmotivated, not by the job itself, but because of the environment, people, and management style to which you were subjected.
How did that work to motivate you and add to your ability to get your job done to the best of your ability. It is our guess that it was a hinderance to your job. Whether you kept your level of intensity and enthusiasm was up to you, but you were fighting an uphill battle.
Now flash forward to a time where you were well taken care of and worked in a collaborative, supportive team like workplace. Productivity just poured out of you and you probably did your job with a smile!
This translates directly to the client - you!.
We understand the importance of treating the team right to foster that enthusiasm for the job which naturally propels you to go the extra mile happily and without question. That enthusiasm and dedication to Discovery Litigation Services is imbued into our work.
Discovery Litigation Services knows you have options with your litigation services. We are here to provide superior service, all the time, every time.
From finding a conference room to host your deposition to staffing it with a skilled court reporter, videographer and interpreter, Discovery Litigation Services will go above and beyond to fulfill your needs. We understand the importance of getting it done right. In our business, there is no margin for error.
Call Discovery at (855) 847-0999. See for yourself why so many call us their reporting company.
Schedule Your Deposition Now!
Arizona Court Reporting Available In:
City Name
Aguila, AZ Court Reporters (85320)
Ajo, AZ Court Reporters (85321)
Alpine, AZ Court Reporters (85920)
Amado, AZ Court Reporters (85645)
Apache Junction, AZ Court Reporters (85217)
Arivaca, AZ Court Reporters (85601)
Arizona City, AZ Court Reporters (85223)
Arlington, AZ Court Reporters (85322)
Ash Fork, AZ Court Reporters (86320)
Avondale, AZ Court Reporters (85323)
Bagdad, AZ Court Reporters (86321)
Bapchule, AZ Court Reporters (85221)
Bellemont, AZ Court Reporters (86015)
Benson, AZ Court Reporters (85602)
Bisbee, AZ Court Reporters (85603)
Black Canyon City, AZ Court Reporters (85324)
Blue, AZ Court Reporters (85922)
Blue Gap, AZ Court Reporters (86520)
Bouse, AZ Court Reporters (85325)
Bowie, AZ Court Reporters (85605)
Buckeye, AZ Court Reporters (85326)
Bullhead City, AZ Court Reporters (86429)
Bylas, AZ Court Reporters (85530)
Cameron, AZ Court Reporters (86020)
Camp Verde, AZ Court Reporters (86322)
Carefree, AZ Court Reporters (85377)
Casa Grande, AZ Court Reporters (85222)
Cashion, AZ Court Reporters (85329)
Catalina, AZ Court Reporters (85738)
Cave Creek, AZ Court Reporters (85327)
Central, AZ Court Reporters (85531)
Chambers, AZ Court Reporters (86502)
Chandler, AZ Court Reporters (85224)
Chandler Heights, AZ Court Reporters (85227)
Chinle, AZ Court Reporters (86503)
Chino Valley, AZ Court Reporters (86323)
Chloride, AZ Court Reporters (86431)
Cibecue, AZ Court Reporters (85911)
Cibola, AZ Court Reporters (85328)
Clarkdale, AZ Court Reporters (86324)
Clay Springs, AZ Court Reporters (85923)
Claypool, AZ Court Reporters (85532)
Clifton, AZ Court Reporters (85533)
Cochise, AZ Court Reporters (85606)
Colorado City, AZ Court Reporters (86021)
Concho, AZ Court Reporters (85924)
Congress, AZ Court Reporters (85332)
Coolidge, AZ Court Reporters (85228)
Cornville, AZ Court Reporters (86325)
Cortaro, AZ Court Reporters (85652)
Cottonwood, AZ Court Reporters (86326)
Crown King, AZ Court Reporters (86343)
Dateland, AZ Court Reporters (85333)
Dennehotso, AZ Court Reporters (86535)
Dewey, AZ Court Reporters (86327)
Dolan Springs, AZ Court Reporters (86441)
Douglas, AZ Court Reporters (85607)
Dragoon, AZ Court Reporters (85609)
Duncan, AZ Court Reporters (85534)
Eagar, AZ Court Reporters (85925)
Eden, AZ Court Reporters (85535)
Ehrenberg, AZ Court Reporters (85334)
El Mirage, AZ Court Reporters (85335)
Elfrida, AZ Court Reporters (85610)
Elgin, AZ Court Reporters (85611)
Eloy, AZ Court Reporters (85231)
Flagstaff, AZ Court Reporters (86001)
Florence, AZ Court Reporters (85232)
Forest Lakes, AZ Court Reporters (85931)
Fort Apache, AZ Court Reporters (85926)
Fort Defiance, AZ Court Reporters (86504)
Fort Huachuca, AZ Court Reporters (85613)
Fort McDowell, AZ Court Reporters (85264)
Fort Mohave, AZ Court Reporters (86426)
Fort Thomas, AZ Court Reporters (85536)
Fountain Hills, AZ Court Reporters (85268)
Fredonia, AZ Court Reporters (86022)
Gadsden, AZ Court Reporters (85336)
Ganado, AZ Court Reporters (86505)
Gila Bend, AZ Court Reporters (85337)
Gilbert, AZ Court Reporters (85233)
Glendale, AZ Court Reporters (85301)
Globe, AZ Court Reporters (85501)
Golden Valley, AZ Court Reporters (86413)
Goodyear, AZ Court Reporters (85338)
Grand Canyon, AZ Court Reporters (86023)
Gray Mountain, AZ Court Reporters (86016)
Green Valley, AZ Court Reporters (85614)
Greer, AZ Court Reporters (85927)
Hackberry, AZ Court Reporters (86411)
Happy Jack, AZ Court Reporters (86024)
Hayden, AZ Court Reporters (85235)
Heber, AZ Court Reporters (85928)
Hereford, AZ Court Reporters (85615)
Higley, AZ Court Reporters (85236)
Holbrook, AZ Court Reporters (86025)
Hotevilla, AZ Court Reporters (86030)
Houck, AZ Court Reporters (86506)
Huachuca City, AZ Court Reporters (85616)
Hualapai, AZ Court Reporters (86412)
Humboldt, AZ Court Reporters (86329)
Indian Wells, AZ Court Reporters (86031)
Iron Springs, AZ Court Reporters (86330)
Jerome, AZ Court Reporters (86331)
Joseph City, AZ Court Reporters (86032)
Kaibito, AZ Court Reporters (86053)
Kayenta, AZ Court Reporters (86033)
Keams Canyon, AZ Court Reporters (86034)
Kearny, AZ Court Reporters (85237)
Kingman, AZ Court Reporters (86401)
Kirkland, AZ Court Reporters (86332)
Kykotsmovi Village, AZ Court Reporters (86039)
Lake Havasu City, AZ Court Reporters (86403)
Lake Montezuma, AZ Court Reporters (86342)
Lakeside, AZ Court Reporters (85929)
Laveen, AZ Court Reporters (85339)
Leupp, AZ Court Reporters (86035)
Litchfield Park, AZ Court Reporters (85340)
Littlefield, AZ Court Reporters (86432)
Lukachukai, AZ Court Reporters (86507)
Luke Air Force Base, AZ Court Reporters (85309)
Lukeville, AZ Court Reporters (85341)
Lupton, AZ Court Reporters (86508)
Mammoth, AZ Court Reporters (85618)
Many Farms, AZ Court Reporters (86538)
Marana, AZ Court Reporters (85653)
Marble Canyon, AZ Court Reporters (86036)
Maricopa, AZ Court Reporters (85239)
Mayer, AZ Court Reporters (86333)
Mc Neal, AZ Court Reporters (85617)
McNary, AZ Court Reporters (85930)
Meadview, AZ Court Reporters (86444)
Mesa, AZ Court Reporters (85201)
Miami, AZ Court Reporters (85539)
Mohave Valley, AZ Court Reporters (86440)
Morenci, AZ Court Reporters (85540)
Mormon Lake, AZ Court Reporters (86038)
Morristown, AZ Court Reporters (85342)
Mount Lemmon, AZ Court Reporters (85619)
Munds Park, AZ Court Reporters (86017)
Naco, AZ Court Reporters (85620)
Nazlini, AZ Court Reporters (86540)
New River, AZ Court Reporters (85087)
Nogales, AZ Court Reporters (85621)
North Rim, AZ Court Reporters (86052)
Nutrioso, AZ Court Reporters (85932)
Oatman, AZ Court Reporters (86433)
Oracle, AZ Court Reporters (85623)
Overgaard, AZ Court Reporters (85933)
Page, AZ Court Reporters (86040)
Palo Verde, AZ Court Reporters (85343)
Paradise Valley, AZ Court Reporters (85253)
Parker, AZ Court Reporters (85344)
Parks, AZ Court Reporters (86018)
Patagonia, AZ Court Reporters (85624)
Paulden, AZ Court Reporters (86334)
Payson, AZ Court Reporters (85541)
Peach Springs, AZ Court Reporters (86434)
Pearce, AZ Court Reporters (85625)
Peoria, AZ Court Reporters (85345)
Peridot, AZ Court Reporters (85542)
Petrified Forest National Pa, AZ Court Reporters (86028)
Phoenix, AZ Court Reporters (85001)
Picacho, AZ Court Reporters (85241)
Pima, AZ Court Reporters (85543)
Pine, AZ Court Reporters (85544)
Pinedale, AZ Court Reporters (85934)
Pinetop, AZ Court Reporters (85935)
Pinon, AZ Court Reporters (86510)
Pirtleville, AZ Court Reporters (85626)
Polacca, AZ Court Reporters (86042)
Pomerene, AZ Court Reporters (85627)
Poston, AZ Court Reporters (85371)
Prescott, AZ Court Reporters (86301)
Prescott Valley, AZ Court Reporters (86312)
Quartzsite, AZ Court Reporters (85346)
Queen Creek, AZ Court Reporters (85242)
Red Rock, AZ Court Reporters (85245)
Red Valley, AZ Court Reporters (86544)
Rillito, AZ Court Reporters (85654)
Rimrock, AZ Court Reporters (86335)
Rio Rico, AZ Court Reporters (85648)
Rio Verde, AZ Court Reporters (85263)
Rock Point, AZ Court Reporters (86545)
Roll, AZ Court Reporters (85347)
Roosevelt, AZ Court Reporters (85545)
Round Rock, AZ Court Reporters (86547)
Sacaton, AZ Court Reporters (85247)
Safford, AZ Court Reporters (85546)
Sahuarita, AZ Court Reporters (85629)
Saint David, AZ Court Reporters (85630)
Saint Johns, AZ Court Reporters (85936)
Saint Michaels, AZ Court Reporters (86511)
Salome, AZ Court Reporters (85348)
San Carlos, AZ Court Reporters (85550)
San Luis, AZ Court Reporters (85349)
San Manuel, AZ Court Reporters (85631)
San Simon, AZ Court Reporters (85632)
Sanders, AZ Court Reporters (86512)
Sasabe, AZ Court Reporters (85633)
Scottsdale, AZ Court Reporters (85250)
Second Mesa, AZ Court Reporters (86043)
Sedona, AZ Court Reporters (86336)
Seligman, AZ Court Reporters (86337)
Sells, AZ Court Reporters (85634)
Shonto, AZ Court Reporters (86054)
Show Low, AZ Court Reporters (85901)
Sierra Vista, AZ Court Reporters (85635)
Skull Valley, AZ Court Reporters (86338)
Snowflake, AZ Court Reporters (85937)
Solomon, AZ Court Reporters (85551)
Somerton, AZ Court Reporters (85350)
Sonoita, AZ Court Reporters (85637)
Springerville, AZ Court Reporters (85938)
Stanfield, AZ Court Reporters (85272)
Sun City, AZ Court Reporters (85351)
Sun City West, AZ Court Reporters (85375)
Sun Valley, AZ Court Reporters (86029)
Supai, AZ Court Reporters (86435)
Superior, AZ Court Reporters (85273)
Surprise, AZ Court Reporters (85374)
Tacna, AZ Court Reporters (85352)
Taylor, AZ Court Reporters (85939)
Teec Nos Pos, AZ Court Reporters (86514)
Tempe, AZ Court Reporters (85280)
Temple Bar Marina, AZ Court Reporters (86443)
Thatcher, AZ Court Reporters (85552)
Tolleson, AZ Court Reporters (85353)
Tombstone, AZ Court Reporters (85638)
Tonalea, AZ Court Reporters (86044)
Tonopah, AZ Court Reporters (85354)
Tonto Basin, AZ Court Reporters (85553)
Topawa, AZ Court Reporters (85639)
Topock, AZ Court Reporters (86436)
Tortilla Flat, AZ Court Reporters (85290)
Tsaile, AZ Court Reporters (86556)
Tuba City, AZ Court Reporters (86045)
Tubac, AZ Court Reporters (85646)
Tucson, AZ Court Reporters (85701)
Tumacacori, AZ Court Reporters (85640)
Vail, AZ Court Reporters (85641)
Valentine, AZ Court Reporters (86437)
Valley Farms, AZ Court Reporters (85291)
Vernon, AZ Court Reporters (85940)
Waddell, AZ Court Reporters (85355)
Wellton, AZ Court Reporters (85356)
Wenden, AZ Court Reporters (85357)
White Mountain Lake, AZ Court Reporters (85912)
Whiteriver, AZ Court Reporters (85941)
Wickenburg, AZ Court Reporters (85358)
Wikieup, AZ Court Reporters (85360)
Willcox, AZ Court Reporters (85643)
Williams, AZ Court Reporters (86046)
Willow Beach, AZ Court Reporters (86445)
Window Rock, AZ Court Reporters (86515)
Winkelman, AZ Court Reporters (85292)
Winslow, AZ Court Reporters (86047)
Wittmann, AZ Court Reporters (85361)
Woodruff, AZ Court Reporters (85942)
Yarnell, AZ Court Reporters (85362)
Young, AZ Court Reporters (85554)
Youngtown, AZ Court Reporters (85363)
Yucca, AZ Court Reporters (86438)
Yuma, AZ Court Reporters (85364)