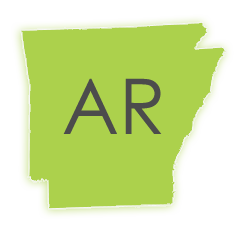 GET AN ARKANSAS COURT REPORTER WITHOUT HASSLE
If you want to spend less time bogged down in search of qualified Arkansas court reporters, drowning in the hiring process and instead get more time to focus on the intricacies of your case, then keep reading.
Just being on this page signifies that you undoubtedly understand the importance of finding the right court reporters for your deposition, case, or implementing the right solutions to the corporate services you require. You know the pairing of skill, personality, and professionalism to your litigation needs is of great consequence, but can often take the backseat to seemingly more principal issues.
Constantly being pulled away from tasks to tend to more pressing matters creates a circle of attention and time stealing events that leaves you not far from where you began. Busy as you are your hiring practices are also hindered by your selection pool.
Stop Doing It to Yourself
If you are unhappy with the quality of professionals, the quantity of skilled individuals, or the time it takes to find and qualify court reporters in addition to every other position required for a fluid deposition, then Discovery Litigation Services has your escape.
Discovery Litigation Services is a leading force in providing legal solutions that actually work to simplify the litigation process for you by removing bottlenecks and supplying the level of support you require at a price that will not break your budget.
At DLS, we pride ourselves on our global reach. Our experienced scheduling team will provide you with a meeting room, a Arkansas court reporter, videographer and interpreter anywhere they are needed.
Whether you are just looking to hire a court reporter or seeking the entire suite of tools and support offered, Discovery Litigation Services will handle all of the deposition requirements for you. Our easy to use online scheduling is the first step to simplifying your process.
Get Decades Of Experience With Just A Click
From Class Action to Multidistrict Litigations and the most simple of scheduling matters, we offer you the strongest tools and support to ensure perfection at every turn.
Discovery Litigation Services was founded by a seasoned court reporter with over twenty years of experience in the industry and can ensure a hands-on level of quality and sensitive attention to the uniqueness of every case's requirements.
If you are looking to save time and save money while getting a boost in the quality of work and ease of access to transcripts and discovery materials, then we have the solutions for you.
GET CUSTOM SOLUTIONS AND TOOLS
Our easy to access web-based software allows you to quickly check transcripts, errata sheets, and exhibits in addition to invoicing. With Discovery Litigation Services you will have all of your tools and materials in the palm of your hand available to you around the clock from anywhere you have an internet connection.
Review our full host of litigation services available and Schedule Your Deposition Today.
Reach out to us and we will happily work with you to tailor fit the right solutions to your specific case. Let us know what you need and we will create a plan that uniquely satisfies all of your concerns to the highest level available while saving you money, time, and giving you peace of mind.
Discovery Litigation Services knows you have options with your litigation services. We are here to provide superior service, all the time, every time.
From finding a conference room to host your deposition to staffing it with a skilled court reporter, videographer and interpreter, Discovery Litigation Services will go above and beyond to fulfill your needs. We understand the importance of getting it done right. In our business, there is no margin for error.
Call Discovery at (855) 847-0999. See for yourself why so many call us their reporting company.
Schedule Your Deposition Now!
Arkansas Court Reporting Available In:
City Name
Adona, AR Court Reporters (72001)
Alexander, AR Court Reporters (72002)
Alicia, AR Court Reporters (72410)
Alix, AR Court Reporters (72820)
Alleene, AR Court Reporters (71820)
Alma, AR Court Reporters (72921)
Almyra, AR Court Reporters (72003)
Alpena, AR Court Reporters (72611)
Alpine, AR Court Reporters (71920)
Altheimer, AR Court Reporters (72004)
Altus, AR Court Reporters (72821)
Amagon, AR Court Reporters (72005)
Amity, AR Court Reporters (71921)
Antoine, AR Court Reporters (71922)
Arkadelphia, AR Court Reporters (71923)
Arkansas City, AR Court Reporters (71630)
Armorel, AR Court Reporters (72310)
Ash Flat, AR Court Reporters (72513)
Ashdown, AR Court Reporters (71822)
Atkins, AR Court Reporters (72823)
Aubrey, AR Court Reporters (72311)
Augusta, AR Court Reporters (72006)
Austin, AR Court Reporters (72007)
Avoca, AR Court Reporters (72711)
Bald Knob, AR Court Reporters (72010)
Banks, AR Court Reporters (71631)
Barling, AR Court Reporters (72923)
Barton, AR Court Reporters (72312)
Bassett, AR Court Reporters (72313)
Bates, AR Court Reporters (72924)
Batesville, AR Court Reporters (72501)
Bauxite, AR Court Reporters (72011)
Bay, AR Court Reporters (72411)
Bearden, AR Court Reporters (71720)
Beaver, AR Court Reporters (72613)
Bee Branch, AR Court Reporters (72013)
Beebe, AR Court Reporters (72012)
Beech Grove, AR Court Reporters (72412)
Beedeville, AR Court Reporters (72014)
Beirne, AR Court Reporters (71721)
Bella Vista, AR Court Reporters (72714)
Belleville, AR Court Reporters (72824)
Ben Lomond, AR Court Reporters (71823)
Benton, AR Court Reporters (72015)
Bentonville, AR Court Reporters (72712)
Bergman, AR Court Reporters (72615)
Berryville, AR Court Reporters (72616)
Bexar, AR Court Reporters (72515)
Big Flat, AR Court Reporters (72617)
Bigelow, AR Court Reporters (72016)
Biggers, AR Court Reporters (72413)
Biscoe, AR Court Reporters (72017)
Bismarck, AR Court Reporters (71929)
Black Oak, AR Court Reporters (72414)
Black Rock, AR Court Reporters (72415)
Blevins, AR Court Reporters (71825)
Blue Mountain, AR Court Reporters (72826)
Bluff City, AR Court Reporters (71722)
Bluffton, AR Court Reporters (72827)
Blytheville, AR Court Reporters (72315)
Board Camp, AR Court Reporters (71932)
Boles, AR Court Reporters (72926)
Bonnerdale, AR Court Reporters (71933)
Bono, AR Court Reporters (72416)
Booneville, AR Court Reporters (72927)
Bradford, AR Court Reporters (72020)
Bradley, AR Court Reporters (71826)
Branch, AR Court Reporters (72928)
Brickeys, AR Court Reporters (72320)
Briggsville, AR Court Reporters (72828)
Brinkley, AR Court Reporters (72021)
Brockwell, AR Court Reporters (72517)
Brookland, AR Court Reporters (72417)
Bryant, AR Court Reporters (72022)
Buckner, AR Court Reporters (71827)
Bull Shoals, AR Court Reporters (72619)
Burdette, AR Court Reporters (72321)
Cabot, AR Court Reporters (72023)
Caddo Gap, AR Court Reporters (71935)
Caldwell, AR Court Reporters (72322)
Cale, AR Court Reporters (71828)
Calico Rock, AR Court Reporters (72519)
Calion, AR Court Reporters (71724)
Camden, AR Court Reporters (71701)
Camp, AR Court Reporters (72520)
Canehill, AR Court Reporters (72717)
Caraway, AR Court Reporters (72419)
Carlisle, AR Court Reporters (72024)
Carthage, AR Court Reporters (71725)
Casa, AR Court Reporters (72025)
Cash, AR Court Reporters (72421)
Casscoe, AR Court Reporters (72026)
Cave City, AR Court Reporters (72521)
Cave Springs, AR Court Reporters (72718)
Cecil, AR Court Reporters (72930)
Cedarville, AR Court Reporters (72932)
Center Ridge, AR Court Reporters (72027)
Centerton, AR Court Reporters (72719)
Centerville, AR Court Reporters (72829)
Charleston, AR Court Reporters (72933)
Charlotte, AR Court Reporters (72522)
Cherokee Village, AR Court Reporters (72525)
Cherry Valley, AR Court Reporters (72324)
Chester, AR Court Reporters (72934)
Chidester, AR Court Reporters (71726)
Choctaw, AR Court Reporters (72028)
Clarendon, AR Court Reporters (72029)
Clarkedale, AR Court Reporters (72325)
Clarkridge, AR Court Reporters (72623)
Clarksville, AR Court Reporters (72830)
Cleveland, AR Court Reporters (72030)
Clinton, AR Court Reporters (72031)
Coal Hill, AR Court Reporters (72832)
College Station, AR Court Reporters (72053)
Colt, AR Court Reporters (72326)
Columbus, AR Court Reporters (71831)
Combs, AR Court Reporters (72721)
Compton, AR Court Reporters (72624)
Concord, AR Court Reporters (72523)
Conway, AR Court Reporters (72032)
Cord, AR Court Reporters (72524)
Corning, AR Court Reporters (72422)
Cotter, AR Court Reporters (72626)
Cotton Plant, AR Court Reporters (72036)
Cove, AR Court Reporters (71937)
Coy, AR Court Reporters (72037)
Crawfordsville, AR Court Reporters (72327)
Crocketts Bluff, AR Court Reporters (72038)
Crossett, AR Court Reporters (71635)
Crumrod, AR Court Reporters (72328)
Curtis, AR Court Reporters (71728)
Cushman, AR Court Reporters (72526)
Damascus, AR Court Reporters (72039)
Danville, AR Court Reporters (72833)
Dardanelle, AR Court Reporters (72834)
Datto, AR Court Reporters (72424)
De Queen, AR Court Reporters (71832)
De Valls Bluff, AR Court Reporters (72041)
De Witt, AR Court Reporters (72042)
Decatur, AR Court Reporters (72722)
Deer, AR Court Reporters (72628)
Delaplaine, AR Court Reporters (72425)
Delaware, AR Court Reporters (72835)
Delight, AR Court Reporters (71940)
Dell, AR Court Reporters (72426)
Dennard, AR Court Reporters (72629)
Dermott, AR Court Reporters (71638)
Des Arc, AR Court Reporters (72040)
Desha, AR Court Reporters (72527)
Diamond City, AR Court Reporters (72630)
Diaz, AR Court Reporters (72043)
Dierks, AR Court Reporters (71833)
Doddridge, AR Court Reporters (71834)
Dolph, AR Court Reporters (72528)
Donaldson, AR Court Reporters (71941)
Dover, AR Court Reporters (72837)
Drasco, AR Court Reporters (72530)
Driver, AR Court Reporters (72329)
Dumas, AR Court Reporters (71639)
Dyer, AR Court Reporters (72935)
Dyess, AR Court Reporters (72330)
Earle, AR Court Reporters (72331)
Edgemont, AR Court Reporters (72044)
Edmondson, AR Court Reporters (72332)
Egypt, AR Court Reporters (72427)
El Dorado, AR Court Reporters (71730)
El Paso, AR Court Reporters (72045)
Elaine, AR Court Reporters (72333)
Elizabeth, AR Court Reporters (72531)
Elkins, AR Court Reporters (72727)
Elm Springs, AR Court Reporters (72728)
Emerson, AR Court Reporters (71740)
Emmet, AR Court Reporters (71835)
England, AR Court Reporters (72046)
Enola, AR Court Reporters (72047)
Ethel, AR Court Reporters (72048)
Etowah, AR Court Reporters (72428)
Eudora, AR Court Reporters (71640)
Eureka Springs, AR Court Reporters (72631)
Evansville, AR Court Reporters (72729)
Evening Shade, AR Court Reporters (72532)
Everton, AR Court Reporters (72633)
Fairfield Bay, AR Court Reporters (72088)
Farmington, AR Court Reporters (72730)
Fayetteville, AR Court Reporters (72701)
Fifty Six, AR Court Reporters (72533)
Fisher, AR Court Reporters (72429)
Flippin, AR Court Reporters (72634)
Floral, AR Court Reporters (72534)
Fordyce, AR Court Reporters (71742)
Foreman, AR Court Reporters (71836)
Forrest City, AR Court Reporters (72335)
Fort Smith, AR Court Reporters (72901)
Fouke, AR Court Reporters (71837)
Fountain Hill, AR Court Reporters (71642)
Fox, AR Court Reporters (72051)
Franklin, AR Court Reporters (72536)
Frenchmans Bayou, AR Court Reporters (72338)
Friendship, AR Court Reporters (71942)
Fulton, AR Court Reporters (71838)
Gamaliel, AR Court Reporters (72537)
Garfield, AR Court Reporters (72732)
Garland City, AR Court Reporters (71839)
Garner, AR Court Reporters (72052)
Gassville, AR Court Reporters (72635)
Gateway, AR Court Reporters (72733)
Genoa, AR Court Reporters (71840)
Gentry, AR Court Reporters (72734)
Gepp, AR Court Reporters (72538)
Gilbert, AR Court Reporters (72636)
Gillett, AR Court Reporters (72055)
Gillham, AR Court Reporters (71841)
Gilmore, AR Court Reporters (72339)
Glencoe, AR Court Reporters (72539)
Glenwood, AR Court Reporters (71943)
Goodwin, AR Court Reporters (72340)
Goshen, AR Court Reporters (72735)
Gosnell, AR Court Reporters (72319)
Gould, AR Court Reporters (71643)
Grady, AR Court Reporters (71644)
Grannis, AR Court Reporters (71944)
Grapevine, AR Court Reporters (72057)
Gravelly, AR Court Reporters (72838)
Gravette, AR Court Reporters (72736)
Green Forest, AR Court Reporters (72638)
Greenbrier, AR Court Reporters (72058)
Greenland, AR Court Reporters (72737)
Greenway, AR Court Reporters (72430)
Greenwood, AR Court Reporters (72936)
Gregory, AR Court Reporters (72059)
Griffithville, AR Court Reporters (72060)
Grubbs, AR Court Reporters (72431)
Guion, AR Court Reporters (72540)
Gurdon, AR Court Reporters (71743)
Guy, AR Court Reporters (72061)
Hackett, AR Court Reporters (72937)
Hagarville, AR Court Reporters (72839)
Hamburg, AR Court Reporters (71646)
Hampton, AR Court Reporters (71744)
Hardy, AR Court Reporters (72542)
Harrell, AR Court Reporters (71745)
Harriet, AR Court Reporters (72639)
Harrisburg, AR Court Reporters (72432)
Harrison, AR Court Reporters (72601)
Hartford, AR Court Reporters (72938)
Hartman, AR Court Reporters (72840)
Harvey, AR Court Reporters (72841)
Hasty, AR Court Reporters (72640)
Hatfield, AR Court Reporters (71945)
Hattieville, AR Court Reporters (72063)
Havana, AR Court Reporters (72842)
Haynes, AR Court Reporters (72341)
Hazen, AR Court Reporters (72064)
Heber Springs, AR Court Reporters (72543)
Hector, AR Court Reporters (72843)
Helena, AR Court Reporters (72342)
Henderson, AR Court Reporters (72544)
Hensley, AR Court Reporters (72065)
Hermitage, AR Court Reporters (71647)
Heth, AR Court Reporters (72346)
Hickory Plains, AR Court Reporters (72066)
Hickory Ridge, AR Court Reporters (72347)
Higden, AR Court Reporters (72067)
Higginson, AR Court Reporters (72068)
Hindsville, AR Court Reporters (72738)
Hiwasse, AR Court Reporters (72739)
Holly Grove, AR Court Reporters (72069)
Hope, AR Court Reporters (71801)
Horatio, AR Court Reporters (71842)
Horseshoe Bend, AR Court Reporters (72512)
Hot Springs National Park, AR Court Reporters (71901)
Hot Springs Village, AR Court Reporters (71909)
Houston, AR Court Reporters (72070)
Hoxie, AR Court Reporters (72433)
Hughes, AR Court Reporters (72348)
Humnoke, AR Court Reporters (72072)
Humphrey, AR Court Reporters (72073)
Hunter, AR Court Reporters (72074)
Huntington, AR Court Reporters (72940)
Huntsville, AR Court Reporters (72740)
Huttig, AR Court Reporters (71747)
Ida, AR Court Reporters (72546)
Imboden, AR Court Reporters (72434)
Ivan, AR Court Reporters (71748)
Jacksonport, AR Court Reporters (72075)
Jacksonville, AR Court Reporters (72076)
Jasper, AR Court Reporters (72641)
Jefferson, AR Court Reporters (72079)
Jersey, AR Court Reporters (71651)
Jerusalem, AR Court Reporters (72080)
Jessieville, AR Court Reporters (71949)
Johnson, AR Court Reporters (72741)
Joiner, AR Court Reporters (72350)
Jones Mill, AR Court Reporters (72105)
Jonesboro, AR Court Reporters (72401)
Judsonia, AR Court Reporters (72081)
Junction City, AR Court Reporters (71749)
Keiser, AR Court Reporters (72351)
Kensett, AR Court Reporters (72082)
Keo, AR Court Reporters (72083)
Kingsland, AR Court Reporters (71652)
Kingston, AR Court Reporters (72742)
Kirby, AR Court Reporters (71950)
Knobel, AR Court Reporters (72435)
Knoxville, AR Court Reporters (72845)
La Grange, AR Court Reporters (72352)
Lafe, AR Court Reporters (72436)
Lake City, AR Court Reporters (72437)
Lake Village, AR Court Reporters (71653)
Lakeview, AR Court Reporters (72642)
Lamar, AR Court Reporters (72846)
Lambrook, AR Court Reporters (72353)
Laneburg, AR Court Reporters (71844)
Langley, AR Court Reporters (71952)
Lavaca, AR Court Reporters (72941)
Lawson, AR Court Reporters (71750)
Leachville, AR Court Reporters (72438)
Lead Hill, AR Court Reporters (72644)
Leola, AR Court Reporters (72084)
Lepanto, AR Court Reporters (72354)
Leslie, AR Court Reporters (72645)
Letona, AR Court Reporters (72085)
Lewisville, AR Court Reporters (71845)
Lexa, AR Court Reporters (72355)
Light, AR Court Reporters (72439)
Lincoln, AR Court Reporters (72744)
Little Rock, AR Court Reporters (72201)
Little Rock Air Force Base, AR Court Reporters (72099)
Lockesburg, AR Court Reporters (71846)
Locust Grove, AR Court Reporters (72550)
London, AR Court Reporters (72847)
Lonoke, AR Court Reporters (72086)
Lonsdale, AR Court Reporters (72087)
Louann, AR Court Reporters (71751)
Lowell, AR Court Reporters (72745)
Luxora, AR Court Reporters (72358)
Lynn, AR Court Reporters (72440)
Mabelvale, AR Court Reporters (72103)
Madison, AR Court Reporters (72359)
Magazine, AR Court Reporters (72943)
Magness, AR Court Reporters (72553)
Magnolia, AR Court Reporters (71753)
Malvern, AR Court Reporters (72104)
Mammoth Spring, AR Court Reporters (72554)
Manila, AR Court Reporters (72442)
Mansfield, AR Court Reporters (72944)
Marble Falls, AR Court Reporters (72648)
Marcella, AR Court Reporters (72555)
Marianna, AR Court Reporters (72360)
Marion, AR Court Reporters (72364)
Marked Tree, AR Court Reporters (72365)
Marmaduke, AR Court Reporters (72443)
Marshall, AR Court Reporters (72650)
Marvell, AR Court Reporters (72366)
Maumelle, AR Court Reporters (72113)
Mayflower, AR Court Reporters (72106)
Maynard, AR Court Reporters (72444)
Maysville, AR Court Reporters (72747)
Mc Crory, AR Court Reporters (72101)
Mc Gehee, AR Court Reporters (71654)
Mc Rae, AR Court Reporters (72102)
McCaskill, AR Court Reporters (71847)
McCrory, AR Court Reporters (72189)
McDougal, AR Court Reporters (72441)
McNeil, AR Court Reporters (71752)
Melbourne, AR Court Reporters (72556)
Mellwood, AR Court Reporters (72367)
Mena, AR Court Reporters (71953)
Menifee, AR Court Reporters (72107)
Midland, AR Court Reporters (72945)
Midway, AR Court Reporters (72651)
Mineral Springs, AR Court Reporters (71851)
Minturn, AR Court Reporters (72445)
Monette, AR Court Reporters (72447)
Monroe, AR Court Reporters (72108)
Monticello, AR Court Reporters (71655)
Montrose, AR Court Reporters (71658)
Moro, AR Court Reporters (72368)
Morrilton, AR Court Reporters (72110)
Morrow, AR Court Reporters (72749)
Moscow, AR Court Reporters (71659)
Mount Holly, AR Court Reporters (71758)
Mount Ida, AR Court Reporters (71957)
Mount Judea, AR Court Reporters (72655)
Mount Pleasant, AR Court Reporters (72561)
Mount Vernon, AR Court Reporters (72111)
Mountain Home, AR Court Reporters (72653)
Mountain Pine, AR Court Reporters (71956)
Mountain View, AR Court Reporters (72560)
Mountainburg, AR Court Reporters (72946)
Mulberry, AR Court Reporters (72947)
Murfreesboro, AR Court Reporters (71958)
Nashville, AR Court Reporters (71852)
Natural Dam, AR Court Reporters (72948)
New Blaine, AR Court Reporters (72851)
New Edinburg, AR Court Reporters (71660)
Newark, AR Court Reporters (72562)
Newhope, AR Court Reporters (71959)
Newport, AR Court Reporters (72112)
Norfork, AR Court Reporters (72658)
Norman, AR Court Reporters (71960)
Norphlet, AR Court Reporters (71759)
North Little Rock, AR Court Reporters (72114)
O'Kean, AR Court Reporters (72449)
Oak Grove, AR Court Reporters (72660)
Oakland, AR Court Reporters (72661)
Oark, AR Court Reporters (72852)
Oden, AR Court Reporters (71961)
Ogden, AR Court Reporters (71853)
Oil Trough, AR Court Reporters (72564)
Okolona, AR Court Reporters (71962)
Ola, AR Court Reporters (72853)
Omaha, AR Court Reporters (72662)
Oneida, AR Court Reporters (72369)
Onia, AR Court Reporters (72663)
Osceola, AR Court Reporters (72370)
Oxford, AR Court Reporters (72565)
Ozan, AR Court Reporters (71855)
Ozark, AR Court Reporters (72949)
Ozone, AR Court Reporters (72854)
Palestine, AR Court Reporters (72372)
Pangburn, AR Court Reporters (72121)
Paragould, AR Court Reporters (72450)
Paris, AR Court Reporters (72855)
Parkdale, AR Court Reporters (71661)
Parkin, AR Court Reporters (72373)
Parks, AR Court Reporters (72950)
Paron, AR Court Reporters (72122)
Parthenon, AR Court Reporters (72666)
Patterson, AR Court Reporters (72123)
Pea Ridge, AR Court Reporters (72751)
Peach Orchard, AR Court Reporters (72453)
Pearcy, AR Court Reporters (71964)
Peel, AR Court Reporters (72668)
Pelsor, AR Court Reporters (72856)
Pencil Bluff, AR Court Reporters (71965)
Perry, AR Court Reporters (72125)
Perryville, AR Court Reporters (72126)
Pettigrew, AR Court Reporters (72752)
Pickens, AR Court Reporters (71662)
Piggott, AR Court Reporters (72454)
Pindall, AR Court Reporters (72669)
Pine Bluff, AR Court Reporters (71601)
Pineville, AR Court Reporters (72566)
Plainview, AR Court Reporters (72857)
Pleasant Grove, AR Court Reporters (72567)
Pleasant Plains, AR Court Reporters (72568)
Plumerville, AR Court Reporters (72127)
Pocahontas, AR Court Reporters (72455)
Pollard, AR Court Reporters (72456)
Ponca, AR Court Reporters (72670)
Poplar Grove, AR Court Reporters (72374)
Portia, AR Court Reporters (72457)
Portland, AR Court Reporters (71663)
Pottsville, AR Court Reporters (72858)
Poughkeepsie, AR Court Reporters (72569)
Powhatan, AR Court Reporters (72458)
Poyen, AR Court Reporters (72128)
Prairie Grove, AR Court Reporters (72753)
Prattsville, AR Court Reporters (72129)
Prescott, AR Court Reporters (71857)
Prim, AR Court Reporters (72130)
Proctor, AR Court Reporters (72376)
Pyatt, AR Court Reporters (72672)
Quitman, AR Court Reporters (72131)
Ratcliff, AR Court Reporters (72951)
Ravenden, AR Court Reporters (72459)
Ravenden Springs, AR Court Reporters (72460)
Rector, AR Court Reporters (72461)
Redfield, AR Court Reporters (72132)
Reydell, AR Court Reporters (72133)
Reyno, AR Court Reporters (72462)
Rison, AR Court Reporters (71665)
Rivervale, AR Court Reporters (72377)
Roe, AR Court Reporters (72134)
Rogers, AR Court Reporters (72756)
Roland, AR Court Reporters (72135)
Romance, AR Court Reporters (72136)
Rose Bud, AR Court Reporters (72137)
Rosie, AR Court Reporters (72571)
Rosston, AR Court Reporters (71858)
Rover, AR Court Reporters (72860)
Royal, AR Court Reporters (71968)
Rudy, AR Court Reporters (72952)
Russell, AR Court Reporters (72139)
Russellville, AR Court Reporters (72801)
Saffell, AR Court Reporters (72572)
Sage, AR Court Reporters (72573)
Saint Charles, AR Court Reporters (72140)
Saint Francis, AR Court Reporters (72464)
Saint Joe, AR Court Reporters (72675)
Saint Paul, AR Court Reporters (72760)
Salado, AR Court Reporters (72575)
Salem, AR Court Reporters (72576)
Saratoga, AR Court Reporters (71859)
Scotland, AR Court Reporters (72141)
Scott, AR Court Reporters (72142)
Scranton, AR Court Reporters (72863)
Searcy, AR Court Reporters (72143)
Sedgwick, AR Court Reporters (72465)
Sheridan, AR Court Reporters (72150)
Sherrill, AR Court Reporters (72152)
Sherwood, AR Court Reporters (72120)
Shirley, AR Court Reporters (72153)
Sidney, AR Court Reporters (72577)
Siloam Springs, AR Court Reporters (72761)
Sims, AR Court Reporters (71969)
Smackover, AR Court Reporters (71762)
Smithville, AR Court Reporters (72466)
Snow Lake, AR Court Reporters (72379)
Solgohachia, AR Court Reporters (72156)
Sparkman, AR Court Reporters (71763)
Springdale, AR Court Reporters (72762)
Springfield, AR Court Reporters (72157)
Stamps, AR Court Reporters (71860)
Star City, AR Court Reporters (71667)
State University, AR Court Reporters (72467)
Stephens, AR Court Reporters (71764)
Story, AR Court Reporters (71970)
Strawberry, AR Court Reporters (72469)
Strong, AR Court Reporters (71765)
Sturkie, AR Court Reporters (72578)
Stuttgart, AR Court Reporters (72160)
Subiaco, AR Court Reporters (72865)
Success, AR Court Reporters (72470)
Sulphur Rock, AR Court Reporters (72579)
Sulphur Springs, AR Court Reporters (72768)
Summers, AR Court Reporters (72769)
Summit, AR Court Reporters (72677)
Sweet Home, AR Court Reporters (72164)
Swifton, AR Court Reporters (72471)
Taylor, AR Court Reporters (71861)
Texarkana, AR Court Reporters (71854)
Thida, AR Court Reporters (72165)
Thornton, AR Court Reporters (71766)
Tichnor, AR Court Reporters (72166)
Tillar, AR Court Reporters (71670)
Tilly, AR Court Reporters (72679)
Timbo, AR Court Reporters (72657)
Tontitown, AR Court Reporters (72770)
Traskwood, AR Court Reporters (72167)
Trumann, AR Court Reporters (72472)
Tucker, AR Court Reporters (72168)
Tuckerman, AR Court Reporters (72473)
Tumbling Shoals, AR Court Reporters (72581)
Tupelo, AR Court Reporters (72169)
Turner, AR Court Reporters (72383)
Turrell, AR Court Reporters (72384)
Tyronza, AR Court Reporters (72386)
Ulm, AR Court Reporters (72170)
Umpire, AR Court Reporters (71971)
Uniontown, AR Court Reporters (72955)
Urbana, AR Court Reporters (71768)
Valley Springs, AR Court Reporters (72682)
Van Buren, AR Court Reporters (72956)
Vandervoort, AR Court Reporters (71972)
Vanndale, AR Court Reporters (72387)
Vendor, AR Court Reporters (72683)
Vilonia, AR Court Reporters (72173)
Viola, AR Court Reporters (72583)
Violet Hill, AR Court Reporters (72584)
Wabash, AR Court Reporters (72389)
Wabbaseka, AR Court Reporters (72175)
Walcott, AR Court Reporters (72474)
Waldenburg, AR Court Reporters (72475)
Waldo, AR Court Reporters (71770)
Waldron, AR Court Reporters (72958)
Walnut Ridge, AR Court Reporters (72476)
Ward, AR Court Reporters (72176)
Warm Springs, AR Court Reporters (72478)
Warren, AR Court Reporters (71671)
Washington, AR Court Reporters (71862)
Watson, AR Court Reporters (71674)
Weiner, AR Court Reporters (72479)
Wesley, AR Court Reporters (72773)
West Fork, AR Court Reporters (72774)
West Helena, AR Court Reporters (72390)
West Memphis, AR Court Reporters (72301)
West Point, AR Court Reporters (72178)
West Ridge, AR Court Reporters (72391)
Western Grove, AR Court Reporters (72685)
Wheatley, AR Court Reporters (72392)
Whelen Springs, AR Court Reporters (71772)
White Hall, AR Court Reporters (71602)
Wickes, AR Court Reporters (71973)
Wideman, AR Court Reporters (72585)
Widener, AR Court Reporters (72394)
Wilburn, AR Court Reporters (72179)
Williford, AR Court Reporters (72482)
Willisville, AR Court Reporters (71864)
Wilmar, AR Court Reporters (71675)
Wilmot, AR Court Reporters (71676)
Wilson, AR Court Reporters (72395)
Wilton, AR Court Reporters (71865)
Winchester, AR Court Reporters (71677)
Winslow, AR Court Reporters (72959)
Winthrop, AR Court Reporters (71866)
Wiseman, AR Court Reporters (72587)
Witter, AR Court Reporters (72776)
Witts Springs, AR Court Reporters (72686)
Woodson, AR Court Reporters (72180)
Wooster, AR Court Reporters (72181)
Wright, AR Court Reporters (72182)
Wrightsville, AR Court Reporters (72183)
Wynne, AR Court Reporters (72396)
Yellville, AR Court Reporters (72687)
Yorktown, AR Court Reporters (71678)