You Have Found Your Colorado Court Reporter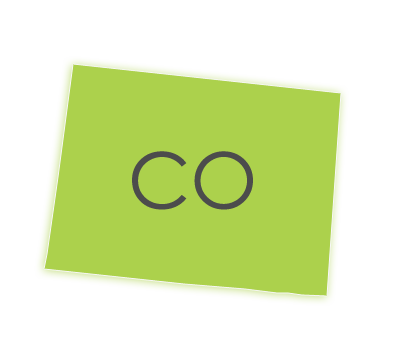 Discovery Litigation Services offers the most experienced court reporters in Colorado, no matter where your deposition takes place. Our video-enabled streaming court reporters make it possible for you to get an on-demand stenographer pulled from a network of highly skilled legal professionals. Discovery Litigation Services uses technology to offer you the absolute best Colorado court reporter for your needs.
Founded on the back of 20+ years of industry experience, Discovery is able to operate with an expertise that transcends most; a standard and level of commitment unrivaled by our industry peers. Your choice of Colorado court reporter does not have to be limited by geography. Utilizing advanced streaming technology, we will beam to you the perfect stenographer for the job. Our service doesn't end at court reporting nor with our arsenal of litigation services. We can help you reach a resolution through a variety of means.
Find A Resolution To Even The Most Complex Litigation
Trials can be expensive, deplete resources, and damage professional partnerships. Going to trial is not the only way to remedy your disputes. Discovery Litigation Services can save you on time, money, and business relationships by employing additional resources for dispute resolution. Mediations and Arbitrations.
Discovery will help you confront the high costs of trial with Alternative Dispute Resolutions. The discovery process can consume your bottom line, especially in the event of a long, drawn-out litigation. We want to help you spend less time reaching a resolution via a speedy, confidential proceeding that won't become public record.
Discovery Litigation Solutions presents supremely qualified neutrals educated in the area of law in required of your case. With our Alternative Dispute Resolution services, avoid leaving an important decision up to a potentially ill-informed jury or judge.
A dispute does not have to end a relationship.
Arbitrations and Mediations are a less combative means of finding a common ground. They have the benefit of saving the working relationship of the two parties in dispute via cooperative negotiations. Let Discovery Litigation Services alleviate the burden through non-combative means. Discovery Litigation Services' mediators and arbiters will help you reach a quick, peaceful resolution.
Our mediators will save you money by reaching a swift decision.
Controlling the costs of litigation is a high priority. A straightforward way to control those costs is by avoiding a lengthy litigation. Look to our experienced neutrals to use their expertise and knowledge to find a resolution to your dispute. Our experts are experienced in the complexities of Mediations, Arbitrations, and Settlement Conferences. We are standing by to provide a resolution to your case.
Discovery Litigation Services is the solution that provides you more at a higher level within budget while simultaneously saving you time. Let Discovery cover your deposition from start to finish. Let our experienced legal professionals guide you through pre-trial strategy. Let us bring an alternative dispute resolution to your case without breaking the bank. Utilize our systems and services to operate from a place of strength. Incorporate our tested technologies to ease your burden. Schedule a deposition now, and get out of the office before sundown.
Discovery Litigation Services knows you have options with your litigation services. We are here to provide superior service, all the time, every time.
From finding a conference room to host your deposition to staffing it with a skilled court reporter, videographer and interpreter, Discovery Litigation Services will go above and beyond to fulfill your needs. We understand the importance of getting it done right. In our business, there is no margin for error.
Call Discovery at (855) 847-0999. See for yourself why so many call us their reporting company.
Schedule Your Deposition Now!
Colorado Court Reporting Available In:
City Name
Agate, CO Court Reporters (80101)
Aguilar, CO Court Reporters (81020)
Akron, CO Court Reporters (80720)
Alamosa, CO Court Reporters (81101)
Allenspark, CO Court Reporters (80510)
Alma, CO Court Reporters (80420)
Almont, CO Court Reporters (81210)
Amherst, CO Court Reporters (80721)
Anton, CO Court Reporters (80801)
Antonito, CO Court Reporters (81120)
Arapahoe, CO Court Reporters (80802)
Arboles, CO Court Reporters (81121)
Arlington, CO Court Reporters (81021)
Arriba, CO Court Reporters (80804)
Arvada, CO Court Reporters (80001)
Aspen, CO Court Reporters (81611)
Atwood, CO Court Reporters (80722)
Ault, CO Court Reporters (80610)
Aurora, CO Court Reporters (80010)
Austin, CO Court Reporters (81410)
Avon, CO Court Reporters (81620)
Avondale, CO Court Reporters (81022)
Bailey, CO Court Reporters (80421)
Basalt, CO Court Reporters (81621)
Battlement Mesa, CO Court Reporters (81636)
Bayfield, CO Court Reporters (81122)
Bedrock, CO Court Reporters (81411)
Bellvue, CO Court Reporters (80512)
Bennett, CO Court Reporters (80102)
Berthoud, CO Court Reporters (80513)
Bethune, CO Court Reporters (80805)
Beulah, CO Court Reporters (81023)
Black Hawk, CO Court Reporters (80422)
Blanca, CO Court Reporters (81123)
Boncarbo, CO Court Reporters (81024)
Bond, CO Court Reporters (80423)
Boone, CO Court Reporters (81025)
Boulder, CO Court Reporters (80301)
Branson, CO Court Reporters (81027)
Breckenridge, CO Court Reporters (80424)
Briggsdale, CO Court Reporters (80611)
Brighton, CO Court Reporters (80601)
Broomfield, CO Court Reporters (80020)
Brush, CO Court Reporters (80723)
Buena Vista, CO Court Reporters (81211)
Buffalo Creek, CO Court Reporters (80425)
Burlington, CO Court Reporters (80807)
Burns, CO Court Reporters (80426)
Byers, CO Court Reporters (80103)
Cahone, CO Court Reporters (81320)
Calhan, CO Court Reporters (80808)
Campo, CO Court Reporters (81029)
Canon City, CO Court Reporters (81212)
Capulin, CO Court Reporters (81124)
Carbondale, CO Court Reporters (81623)
Carr, CO Court Reporters (80612)
Cascade, CO Court Reporters (80809)
Castle Rock, CO Court Reporters (80104)
Cedaredge, CO Court Reporters (81413)
Center, CO Court Reporters (81125)
Central City, CO Court Reporters (80427)
Chama, CO Court Reporters (81126)
Cheraw, CO Court Reporters (81030)
Cheyenne Wells, CO Court Reporters (80810)
Chimney Rock, CO Court Reporters (81127)
Chromo, CO Court Reporters (81128)
Cimarron, CO Court Reporters (81220)
Clark, CO Court Reporters (80428)
Clifton, CO Court Reporters (81520)
Climax, CO Court Reporters (80429)
Coal Creek, CO Court Reporters (81221)
Coaldale, CO Court Reporters (81222)
Coalmont, CO Court Reporters (80430)
Collbran, CO Court Reporters (81624)
Colorado City, CO Court Reporters (81019)
Colorado Springs, CO Court Reporters (80901)
Commerce City, CO Court Reporters (80022)
Como, CO Court Reporters (80432)
Conejos, CO Court Reporters (81129)
Conifer, CO Court Reporters (80433)
Cope, CO Court Reporters (80812)
Cortez, CO Court Reporters (81321)
Cory, CO Court Reporters (81414)
Cotopaxi, CO Court Reporters (81223)
Cowdrey, CO Court Reporters (80434)
Craig, CO Court Reporters (81625)
Crawford, CO Court Reporters (81415)
Creede, CO Court Reporters (81130)
Crested Butte, CO Court Reporters (81224)
Crestone, CO Court Reporters (81131)
Cripple Creek, CO Court Reporters (80813)
Crook, CO Court Reporters (80726)
Crowley, CO Court Reporters (81033)
Dacono, CO Court Reporters (80514)
De Beque, CO Court Reporters (81630)
Deer Trail, CO Court Reporters (80105)
Del Norte, CO Court Reporters (81132)
Delta, CO Court Reporters (81416)
Denver, CO Court Reporters (80201)
Dillon, CO Court Reporters (80435)
Dinosaur, CO Court Reporters (81610)
Divide, CO Court Reporters (80814)
Dolores, CO Court Reporters (81323)
Dove Creek, CO Court Reporters (81324)
Drake, CO Court Reporters (80515)
Dumont, CO Court Reporters (80436)
Dupont, CO Court Reporters (80024)
Durango, CO Court Reporters (81301)
Eads, CO Court Reporters (81036)
Eagle, CO Court Reporters (81631)
Eastlake, CO Court Reporters (80614)
Eaton, CO Court Reporters (80615)
Eckert, CO Court Reporters (81418)
Eckley, CO Court Reporters (80727)
Edwards, CO Court Reporters (81632)
Egnar, CO Court Reporters (81325)
Elbert, CO Court Reporters (80106)
Eldorado Springs, CO Court Reporters (80025)
Elizabeth, CO Court Reporters (80107)
Empire, CO Court Reporters (80438)
Englewood, CO Court Reporters (80110)
Erie, CO Court Reporters (80516)
Estes Park, CO Court Reporters (80511)
Evans, CO Court Reporters (80620)
Evergreen, CO Court Reporters (80437)
Fairplay, CO Court Reporters (80440)
Firestone, CO Court Reporters (80520)
Flagler, CO Court Reporters (80815)
Fleming, CO Court Reporters (80728)
Florence, CO Court Reporters (81226)
Florissant, CO Court Reporters (80816)
Fort Collins, CO Court Reporters (80521)
Fort Garland, CO Court Reporters (81133)
Fort Lupton, CO Court Reporters (80621)
Fort Lyon, CO Court Reporters (81038)
Fort Morgan, CO Court Reporters (80701)
Fountain, CO Court Reporters (80817)
Fowler, CO Court Reporters (81039)
Franktown, CO Court Reporters (80116)
Fraser, CO Court Reporters (80442)
Frederick, CO Court Reporters (80530)
Frisco, CO Court Reporters (80443)
Fruita, CO Court Reporters (81521)
Galeton, CO Court Reporters (80622)
Garcia, CO Court Reporters (81134)
Gardner, CO Court Reporters (81040)
Gateway, CO Court Reporters (81522)
Genoa, CO Court Reporters (80818)
Georgetown, CO Court Reporters (80444)
Gilcrest, CO Court Reporters (80623)
Gill, CO Court Reporters (80624)
Glade Park, CO Court Reporters (81523)
Glen Haven, CO Court Reporters (80532)
Glenwood Springs, CO Court Reporters (81601)
Golden, CO Court Reporters (80401)
Granada, CO Court Reporters (81041)
Granby, CO Court Reporters (80446)
Grand Junction, CO Court Reporters (81501)
Grand Lake, CO Court Reporters (80447)
Granite, CO Court Reporters (81228)
Grant, CO Court Reporters (80448)
Greeley, CO Court Reporters (80631)
Green Mountain Falls, CO Court Reporters (80819)
Grover, CO Court Reporters (80729)
Guffey, CO Court Reporters (80820)
Gunnison, CO Court Reporters (81230)
Gypsum, CO Court Reporters (81637)
Hamilton, CO Court Reporters (81638)
Hartman, CO Court Reporters (81043)
Hartsel, CO Court Reporters (80449)
Hasty, CO Court Reporters (81044)
Haswell, CO Court Reporters (81045)
Haxtun, CO Court Reporters (80731)
Hayden, CO Court Reporters (81639)
Henderson, CO Court Reporters (80640)
Hereford, CO Court Reporters (80732)
Hesperus, CO Court Reporters (81326)
Hillrose, CO Court Reporters (80733)
Hillside, CO Court Reporters (81232)
Hoehne, CO Court Reporters (81046)
Holly, CO Court Reporters (81047)
Holyoke, CO Court Reporters (80734)
Homelake, CO Court Reporters (81135)
Hooper, CO Court Reporters (81136)
Hot Sulphur Springs, CO Court Reporters (80451)
Hotchkiss, CO Court Reporters (81419)
Howard, CO Court Reporters (81233)
Hudson, CO Court Reporters (80642)
Hugo, CO Court Reporters (80821)
Hygiene, CO Court Reporters (80533)
Idaho Springs, CO Court Reporters (80452)
Idalia, CO Court Reporters (80735)
Idledale, CO Court Reporters (80453)
Ignacio, CO Court Reporters (81137)
Iliff, CO Court Reporters (80736)
Indian Hills, CO Court Reporters (80454)
Jamestown, CO Court Reporters (80455)
Jaroso, CO Court Reporters (81138)
Jefferson, CO Court Reporters (80456)
Joes, CO Court Reporters (80822)
Johnstown, CO Court Reporters (80534)
Julesburg, CO Court Reporters (80737)
Karval, CO Court Reporters (80823)
Keenesburg, CO Court Reporters (80643)
Kersey, CO Court Reporters (80644)
Kim, CO Court Reporters (81049)
Kiowa, CO Court Reporters (80117)
Kirk, CO Court Reporters (80824)
Kit Carson, CO Court Reporters (80825)
Kittredge, CO Court Reporters (80457)
Kremmling, CO Court Reporters (80459)
La Jara, CO Court Reporters (81140)
La Junta, CO Court Reporters (81050)
La Salle, CO Court Reporters (80645)
La Veta, CO Court Reporters (81055)
Lafayette, CO Court Reporters (80026)
Lake City, CO Court Reporters (81235)
Lake George, CO Court Reporters (80827)
Lamar, CO Court Reporters (81052)
Laporte, CO Court Reporters (80535)
Larkspur, CO Court Reporters (80118)
Las Animas, CO Court Reporters (81054)
Lazear, CO Court Reporters (81420)
Leadville, CO Court Reporters (80461)
Lewis, CO Court Reporters (81327)
Limon, CO Court Reporters (80826)
Lindon, CO Court Reporters (80740)
Littleton, CO Court Reporters (80120)
Livermore, CO Court Reporters (80536)
Log Lane Village, CO Court Reporters (80705)
Loma, CO Court Reporters (81524)
Longmont, CO Court Reporters (80501)
Louisville, CO Court Reporters (80027)
Louviers, CO Court Reporters (80131)
Loveland, CO Court Reporters (80537)
Lucerne, CO Court Reporters (80646)
Lyons, CO Court Reporters (80540)
Mack, CO Court Reporters (81525)
Manassa, CO Court Reporters (81141)
Mancos, CO Court Reporters (81328)
Manitou Springs, CO Court Reporters (80829)
Manzanola, CO Court Reporters (81058)
Marvel, CO Court Reporters (81329)
Masonville, CO Court Reporters (80541)
Matheson, CO Court Reporters (80830)
Maybell, CO Court Reporters (81640)
McClave, CO Court Reporters (81057)
McCoy, CO Court Reporters (80463)
Mead, CO Court Reporters (80542)
Meeker, CO Court Reporters (81641)
Meredith, CO Court Reporters (81642)
Merino, CO Court Reporters (80741)
Mesa, CO Court Reporters (81643)
Mesa Verde National Park, CO Court Reporters (81330)
Milliken, CO Court Reporters (80543)
Minturn, CO Court Reporters (81645)
Model, CO Court Reporters (81059)
Moffat, CO Court Reporters (81143)
Molina, CO Court Reporters (81646)
Monarch, CO Court Reporters (81227)
Monte Vista, CO Court Reporters (81144)
Montrose, CO Court Reporters (81401)
Monument, CO Court Reporters (80132)
Morrison, CO Court Reporters (80465)
Mosca, CO Court Reporters (81146)
Nathrop, CO Court Reporters (81236)
Naturita, CO Court Reporters (81422)
Nederland, CO Court Reporters (80466)
New Castle, CO Court Reporters (81647)
New Raymer, CO Court Reporters (80742)
Niwot, CO Court Reporters (80544)
Norwood, CO Court Reporters (81423)
Nucla, CO Court Reporters (81424)
Nunn, CO Court Reporters (80648)
Oak Creek, CO Court Reporters (80467)
Ohio City, CO Court Reporters (81237)
Olathe, CO Court Reporters (81425)
Olney Springs, CO Court Reporters (81062)
Ophir, CO Court Reporters (81426)
Orchard, CO Court Reporters (80649)
Ordway, CO Court Reporters (81063)
Otis, CO Court Reporters (80743)
Ouray, CO Court Reporters (81427)
Ovid, CO Court Reporters (80744)
Padroni, CO Court Reporters (80745)
Pagosa Springs, CO Court Reporters (81147)
Palisade, CO Court Reporters (81526)
Palmer Lake, CO Court Reporters (80133)
Paoli, CO Court Reporters (80746)
Paonia, CO Court Reporters (81428)
Parachute, CO Court Reporters (81635)
Paradox, CO Court Reporters (81429)
Parker, CO Court Reporters (80134)
Parlin, CO Court Reporters (81239)
Parshall, CO Court Reporters (80468)
Peetz, CO Court Reporters (80747)
Penrose, CO Court Reporters (81240)
Peyton, CO Court Reporters (80831)
Phippsburg, CO Court Reporters (80469)
Pierce, CO Court Reporters (80650)
Pine, CO Court Reporters (80470)
Pinecliffe, CO Court Reporters (80471)
Pitkin, CO Court Reporters (81241)
Placerville, CO Court Reporters (81430)
Platteville, CO Court Reporters (80651)
Pleasant View, CO Court Reporters (81331)
Poncha Springs, CO Court Reporters (81242)
Powderhorn, CO Court Reporters (81243)
Pritchett, CO Court Reporters (81064)
Pueblo, CO Court Reporters (81001)
Ramah, CO Court Reporters (80832)
Rand, CO Court Reporters (80473)
Rangely, CO Court Reporters (81648)
Red Cliff, CO Court Reporters (81649)
Red Feather Lakes, CO Court Reporters (80545)
Redvale, CO Court Reporters (81431)
Rico, CO Court Reporters (81332)
Ridgway, CO Court Reporters (81432)
Rifle, CO Court Reporters (81650)
Rockvale, CO Court Reporters (81244)
Rocky Ford, CO Court Reporters (81067)
Roggen, CO Court Reporters (80652)
Rollinsville, CO Court Reporters (80474)
Romeo, CO Court Reporters (81148)
Rush, CO Court Reporters (80833)
Rye, CO Court Reporters (81069)
Saguache, CO Court Reporters (81149)
Salida, CO Court Reporters (81201)
San Luis, CO Court Reporters (81152)
San Pablo, CO Court Reporters (81153)
Sanford, CO Court Reporters (81151)
Sargents, CO Court Reporters (81248)
Sedalia, CO Court Reporters (80135)
Sedgwick, CO Court Reporters (80749)
Seibert, CO Court Reporters (80834)
Severance, CO Court Reporters (80546)
Shawnee, CO Court Reporters (80475)
Sheridan Lake, CO Court Reporters (81071)
Silt, CO Court Reporters (81652)
Silver Plume, CO Court Reporters (80476)
Silverthorne, CO Court Reporters (80497)
Silverton, CO Court Reporters (81433)
Simla, CO Court Reporters (80835)
Slater, CO Court Reporters (81653)
Snowmass, CO Court Reporters (81654)
Snowmass Village, CO Court Reporters (81615)
Snyder, CO Court Reporters (80750)
Somerset, CO Court Reporters (81434)
South Fork, CO Court Reporters (81154)
Springfield, CO Court Reporters (81073)
Steamboat Springs, CO Court Reporters (80477)
Sterling, CO Court Reporters (80751)
Stoneham, CO Court Reporters (80754)
Strasburg, CO Court Reporters (80136)
Stratton, CO Court Reporters (80836)
Sugar City, CO Court Reporters (81076)
Swink, CO Court Reporters (81077)
Tabernash, CO Court Reporters (80478)
Telluride, CO Court Reporters (81435)
Timnath, CO Court Reporters (80547)
Toponas, CO Court Reporters (80479)
Towaoc, CO Court Reporters (81334)
Trinchera, CO Court Reporters (81081)
Trinidad, CO Court Reporters (81082)
Twin Lakes, CO Court Reporters (81251)
Two Buttes, CO Court Reporters (81084)
USAF Academy, CO Court Reporters (80840)
Vail, CO Court Reporters (81657)
Vernon, CO Court Reporters (80755)
Victor, CO Court Reporters (80860)
Vilas, CO Court Reporters (81087)
Villa Grove, CO Court Reporters (81155)
Vona, CO Court Reporters (80861)
Walden, CO Court Reporters (80480)
Walsenburg, CO Court Reporters (81089)
Walsh, CO Court Reporters (81090)
Ward, CO Court Reporters (80481)
Watkins, CO Court Reporters (80137)
Weldona, CO Court Reporters (80653)
Wellington, CO Court Reporters (80549)
Westcliffe, CO Court Reporters (81252)
Westminster, CO Court Reporters (80030)
Weston, CO Court Reporters (81091)
Wetmore, CO Court Reporters (81253)
Wheat Ridge, CO Court Reporters (80033)
Whitewater, CO Court Reporters (81527)
Wiggins, CO Court Reporters (80654)
Wild Horse, CO Court Reporters (80862)
Wiley, CO Court Reporters (81092)
Windsor, CO Court Reporters (80550)
Winter Park, CO Court Reporters (80482)
Wolcott, CO Court Reporters (81655)
Woodland Park, CO Court Reporters (80863)
Woodrow, CO Court Reporters (80757)
Woody Creek, CO Court Reporters (81656)
Wray, CO Court Reporters (80758)
Yampa, CO Court Reporters (80483)
Yellow Jacket, CO Court Reporters (81335)
Yoder, CO Court Reporters (80864)
Yuma, CO Court Reporters (80759)