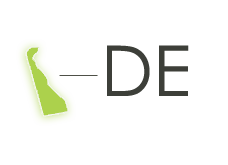 DON'T SETTLE FOR UNRELIABLE FREELANCERS
When your primary purpose is to guarantee the precision of the official record, not having the focus, presence of mind, or trained eye to do the job is a disastrous liability to your case. Don't risk your time, budget and reputation on an untested freelancer. There is too much on the line, there is too much that can go wrong if a court reporter isn't able to handle their job to the levels of standard you require.
Discovery Litigation Services utilizes a network of experienced Delaware court reporters seasoned in a multitude of cases.
Not all court reporters possess the same strengths. Not all court reporters have the resources you need. With just one court reporter to rely on when a conflict of interest arises or an unforeseen illness or emergency can set back your entire schedule.
Discovery Litigation Services has the entrenched relationships, years of service within the industry, a network of highly qualified professionals, and the technological fortitude to make your case run smoothly. Discovery Litigation Services has more to offer you than a single freelance Delaware court reporter.
TAKE A PEEK INSIDE
Discovery Litigation Services puts a full-service powerhouse at your fingertips. You'll instantly get the top performing experts with the click of your mouse. We'll provide a dedicated team of experienced legal professionals at your beck and call. With Discovery Litigation Services you get over twenty years of experience added to your team just by clicking a button.
Expedited Transcripts
Discovery Litigation Services won't restrict you by withholding the most basic, fundamental services as an upsell later on. We are dedicated to supplying the highest value for your money at a price that makes sense. Stop waiting weeks for transcripts that you needed yesterday. You live in the twenty first century, it's fast paced and demands immediate results. Discovery Litigation Services is happy to meet your needs and exceed your expectations at every turn. With high standards already set, reach out to us to see how we will push that bar up and still leap over with ease.
Stop paying for "features" that should be included.
Real-Time Ready Reporting
Discovery Litigation Services keeps up with your expectations to get what you need now, rather than later. Our Court Reporters are equipped with the necessary technologies to offer video streaming enabled, Real Time Reporting providing you the power to to oversee depositions from anywhere you have an internet connection. You are at the controls making it easy to stay in budget. Complete transparency on all invoicing ensures you will never pay for extraneous products and services.
Realtime Ready Court Reporting empowers you through immediacy and accuracy. With a direct feed from the court reporter, you get an on the fly translation from shorthand into easy to read English.
Realtime Court Reporting removes all obstacles between you and the official record. With records being instantly produced before your eyes at an an industry average of over 90% accuracy, the process requires less editing and adjustment between the "rough" and the final official transcript. Expedited transcripts are a breeze.
This delivery method ensures our Realtime Ready Delaware Court Reporters are held to a very high level of standard. Knowing their words will be instantly relayed reinforces a high level of detail and precision.
The time saving benefits of realtime reporting gets passed to you. You won't have to wait long for your official court transcript to be finalized and translated from the original shorthand. You get a rough live feed delivered straight to your computer with the final record soon to follow.
Free Video-to-Text Synchronization
Stop scrubbing through hours of footage to find that exact right moment or phrase from the transcript. Our video to-text-synchronization technology makes your transcript completely interactive providing easability in isolating important video clips. Just quickly click your way through and get to what's important faster.
Certified Delaware Court Reporters Anywhere Your Require
The Discovery Litigation Services' reach is vast. With the digitization of court reporting and legal services, Discovery is the industry leader in providing reliable and effective video enabled streaming court reporter solutions.
No longer are your hands bound by your current network and geography. You can get quality professionalism no matter your deposition location. Discovery Litigation Services delivers everything you need, anywhere you need it.
Discovery Litigation Services knows you have options with your litigation services. We are here to provide superior service, all the time, every time.
From finding a conference room to host your deposition to staffing it with a skilled court reporter, videographer and interpreter, Discovery Litigation Services will go above and beyond to fulfill your needs. We understand the importance of getting it done right. In our business, there is no margin for error.
Call Discovery at (855) 847-0999. See for yourself why so many call us their reporting company.
Schedule Your Deposition Now!
Delaware Court Reporting Available In:
City Name
Bear, DE Court Reporters (19701)
Bethany Beach, DE Court Reporters (19930)
Bethel, DE Court Reporters (19931)
Bridgeville, DE Court Reporters (19933)
Camden Wyoming, DE Court Reporters (19934)
Cheswold, DE Court Reporters (19936)
Claymont, DE Court Reporters (19703)
Clayton, DE Court Reporters (19938)
Dagsboro, DE Court Reporters (19939)
Delaware City, DE Court Reporters (19706)
Delmar, DE Court Reporters (19940)
Dover, DE Court Reporters (19901)
Dover Air Force Base, DE Court Reporters (19902)
Ellendale, DE Court Reporters (19941)
Felton, DE Court Reporters (19943)
Fenwick Island, DE Court Reporters (19944)
Frankford, DE Court Reporters (19945)
Frederica, DE Court Reporters (19946)
Georgetown, DE Court Reporters (19947)
Greenwood, DE Court Reporters (19950)
Harbeson, DE Court Reporters (19951)
Harrington, DE Court Reporters (19952)
Hartly, DE Court Reporters (19953)
Hockessin, DE Court Reporters (19707)
Houston, DE Court Reporters (19954)
Kenton, DE Court Reporters (19955)
Kirkwood, DE Court Reporters (19708)
Laurel, DE Court Reporters (19956)
Lewes, DE Court Reporters (19958)
Lincoln, DE Court Reporters (19960)
Little Creek, DE Court Reporters (19961)
Magnolia, DE Court Reporters (19962)
Marydel, DE Court Reporters (19964)
Middletown, DE Court Reporters (19709)
Milford, DE Court Reporters (19963)
Millsboro, DE Court Reporters (19966)
Millville, DE Court Reporters (19967)
Milton, DE Court Reporters (19968)
Montchanin, DE Court Reporters (19710)
Nassau, DE Court Reporters (19969)
New Castle, DE Court Reporters (19720)
Newark, DE Court Reporters (19702)
Ocean View, DE Court Reporters (19970)
Odessa, DE Court Reporters (19730)
Port Penn, DE Court Reporters (19731)
Rehoboth Beach, DE Court Reporters (19971)
Rockland, DE Court Reporters (19732)
Saint Georges, DE Court Reporters (19733)
Seaford, DE Court Reporters (19973)
Selbyville, DE Court Reporters (19975)
Smyrna, DE Court Reporters (19977)
Townsend, DE Court Reporters (19734)
Viola, DE Court Reporters (19979)
Wilmington, DE Court Reporters (19801)
Winterthur, DE Court Reporters (19735)
Woodside, DE Court Reporters (19980)
Yorklyn, DE Court Reporters (19736)