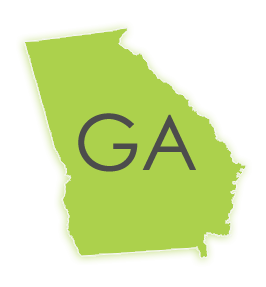 A Couple Clicks From A Qualified Georgia Court Reporter
Our Georgia Court Reporters are highly experienced with expertise in a variety of case sizes. Discovery Litigation Services was created by a court reporter who puts your needs center stage. Discovery litigation Solutions knows the importance of providing reliable and swift solutions to handle the requirements of your deposition.
Discovery Litigation Services makes it easy to get the right Georgia court reporter for your deposition.
Don't settle for those nearest. Discovery's video enabled streaming services ensures you'll receive a Georgia court reporter in any city across the state. Let us get you the most qualified court reporter in Georgia for your deposition.
Court reporting is just one tool you will have at your disposal with Discovery Litigation Services.
We are happy to provide experts in videography, interpretation, and translation. Additionally, Discovery will handle all of the staffing of your document review attorneys and provide options for alternative dispute resolutions. Our host of comprehensive services will satisfy all of your demands.
Discovery Litigation Services provides the resources and all-inclusive services to provide you with a highly qualified court reporter and litigation solutions anywhere in Georgia. With headquarters in Atlanta, we are physically here in Georgia to answer any questions you may have. Our highly qualified court reporters in Georgia have all of your stenographic solutions covered wherever your deposition will be.
Discovery Litigation Services' highly skilled team is ready to assist you

Choose from as many or as few solutions from a host of litigation services that best fit your needs. Schedule a deposition today with a few clicks, or give us a call and we will be happy to answer all of the questions you have.
We can cover your deposition in every city in the state of Georgia.
You can book a certified shorthand reporter in a matter of minutes, through Discovery Litigation Services' online scheduling platform. Our priority is to provide far-reaching litigation services in your hands. We streamline the process so you can focus on your case.
We employ our technology, experience, and strong relationships on your behalf
True online real-time reporting enabling monitoring of depositions scheduled, costs and complete transparency via the web and mobile applications at all times to all interactions with Discovery.
Complete transparency on all invoicing ensures you don't pay for products you don't want or need. Close coordination with your law firms to ensure they receive the service they need to manage your cases.
Our relationships with eBilling companies ensures your back office requirements are met. Our transparent pricing and active monitoring of state by state regulations to ensure full compliance with various statutory requirements,
With Discovery Litigation Services you'll have a highly experienced team in case management versed in managing high volume deposition cases across the country.
Our Expertise Goes Beyond Court Reporting
We'll handle your videography needs
When it comes to videography, it is not just the equipment that makes a great videographer. It is the method in which they approach the work that they do. Our videographers are well versed in deposition protocol. With careful training, Discovery's videographers learn to make the best use of the environment they will be shooting in, always with the mindset of ensuring that the ultimate use of the video - the playback - will be of the highest quality.
We are experts in Alternative Dispute Resolution
Discovery Litigation Services, in keeping with its corporate culture of creating partnerships with its clients, provides experienced neutrals who are experienced in the field of Alternative Dispute Resolution. In an environment where controlling the cost of litigation is paramount, our neutrals have the skills and knowledge to find a resolution to even the most complex litigation.
Mediations
Settlement conferences
Arbitrations
DLS's experienced neutrals stand ready to navigate through the complex issues and personalities that are required in order to bring resolution to your case.
Court Reporting
Videography
Alternative Dispute Resolution
Discovery Corporate Services (DCS)
Discovery offers a unique approach to corporate services focused not just on assisting the corporate client but also the law firm that is managing your cases.
We'll provide your Document Review Attorneys
Discovery Litigation Services fulfills its clients' eDiscovery, document review, and staffing needs by providing highly qualified, experienced attorneys, paralegals and legal support staff. Our contract professionals are trained and skilled in a variety of eDiscovery Software platforms and understand fully the discovery process.
Discovery Litigation Services will build a team for you
Legal Staffing and Support Personnel
Attorneys
Paralegals
Project Managers
Translators
Coders
Call Discovery at (855) 847-0999. See for yourself why so many call us their reporting company.
Schedule Your Deposition Now!
Georgia Court Reporting Available In:
City Name
Abbeville, GA Court Reporters (31001)
Acworth, GA Court Reporters (30101)
Adairsville, GA Court Reporters (30103)
Adel, GA Court Reporters (31620)
Adrian, GA Court Reporters (31002)
Ailey, GA Court Reporters (30410)
Alamo, GA Court Reporters (30411)
Alapaha, GA Court Reporters (31622)
Albany, GA Court Reporters (31701)
Allenhurst, GA Court Reporters (31301)
Allentown, GA Court Reporters (31003)
Alma, GA Court Reporters (31510)
Alpharetta, GA Court Reporters (30004)
Alston, GA Court Reporters (30412)
Alto, GA Court Reporters (30510)
Ambrose, GA Court Reporters (31512)
Americus, GA Court Reporters (31709)
Andersonville, GA Court Reporters (31711)
Appling, GA Court Reporters (30802)
Arabi, GA Court Reporters (31712)
Aragon, GA Court Reporters (30104)
Argyle, GA Court Reporters (31623)
Arlington, GA Court Reporters (39813)
Armuchee, GA Court Reporters (30105)
Arnoldsville, GA Court Reporters (30619)
Ashburn, GA Court Reporters (31714)
Athens, GA Court Reporters (30601)
Atlanta, GA Court Reporters (30301)
Attapulgus, GA Court Reporters (39815)
Auburn, GA Court Reporters (30011)
Augusta, GA Court Reporters (30901)
Austell, GA Court Reporters (30106)
Avera, GA Court Reporters (30803)
Avondale Estates, GA Court Reporters (30002)
Axson, GA Court Reporters (31624)
Baconton, GA Court Reporters (31716)
Bainbridge, GA Court Reporters (39817)
Baldwin, GA Court Reporters (30511)
Ball Ground, GA Court Reporters (30107)
Barnesville, GA Court Reporters (30204)
Barney, GA Court Reporters (31625)
Bartow, GA Court Reporters (30413)
Barwick, GA Court Reporters (31720)
Baxley, GA Court Reporters (31513)
Bellville, GA Court Reporters (30414)
Berlin, GA Court Reporters (31722)
Bethlehem, GA Court Reporters (30620)
Bishop, GA Court Reporters (30621)
Blackshear, GA Court Reporters (31516)
Blairsville, GA Court Reporters (30512)
Blakely, GA Court Reporters (39823)
Bloomingdale, GA Court Reporters (31302)
Blue Ridge, GA Court Reporters (30513)
Bluffton, GA Court Reporters (39824)
Blythe, GA Court Reporters (30805)
Bogart, GA Court Reporters (30622)
Bolingbroke, GA Court Reporters (31004)
Bonaire, GA Court Reporters (31005)
Boneville, GA Court Reporters (30806)
Boston, GA Court Reporters (31626)
Bostwick, GA Court Reporters (30623)
Bowdon, GA Court Reporters (30108)
Bowdon Junction, GA Court Reporters (30109)
Bowersville, GA Court Reporters (30516)
Bowman, GA Court Reporters (30624)
Box Springs, GA Court Reporters (31801)
Braselton, GA Court Reporters (30517)
Bremen, GA Court Reporters (30110)
Brinson, GA Court Reporters (39825)
Bristol, GA Court Reporters (31518)
Bronwood, GA Court Reporters (39826)
Brookfield, GA Court Reporters (31727)
Brooklet, GA Court Reporters (30415)
Brooks, GA Court Reporters (30205)
Broxton, GA Court Reporters (31519)
Brunswick, GA Court Reporters (31520)
Buchanan, GA Court Reporters (30113)
Buckhead, GA Court Reporters (30625)
Buena Vista, GA Court Reporters (31803)
Buford, GA Court Reporters (30515)
Butler, GA Court Reporters (31006)
Byromville, GA Court Reporters (31007)
Byron, GA Court Reporters (31008)
Cadwell, GA Court Reporters (31009)
Cairo, GA Court Reporters (39827)
Calhoun, GA Court Reporters (30701)
Calvary, GA Court Reporters (39829)
Camak, GA Court Reporters (30807)
Camilla, GA Court Reporters (31730)
Canon, GA Court Reporters (30520)
Canton, GA Court Reporters (30114)
Carlton, GA Court Reporters (30627)
Carnesville, GA Court Reporters (30521)
Carrollton, GA Court Reporters (30112)
Cartersville, GA Court Reporters (30120)
Cassville, GA Court Reporters (30123)
Cataula, GA Court Reporters (31804)
Cave Spring, GA Court Reporters (30124)
Cecil, GA Court Reporters (31627)
Cedar Springs, GA Court Reporters (39832)
Cedartown, GA Court Reporters (30125)
Centerville, GA Court Reporters (31028)
Chatsworth, GA Court Reporters (30705)
Chauncey, GA Court Reporters (31011)
Cherrylog, GA Court Reporters (30522)
Chester, GA Court Reporters (31012)
Chestnut Mountain, GA Court Reporters (30502)
Chickamauga, GA Court Reporters (30707)
Chula, GA Court Reporters (31733)
Cisco, GA Court Reporters (30708)
Clarkdale, GA Court Reporters (30111)
Clarkesville, GA Court Reporters (30523)
Clarkston, GA Court Reporters (30021)
Claxton, GA Court Reporters (30417)
Clayton, GA Court Reporters (30525)
Clermont, GA Court Reporters (30527)
Cleveland, GA Court Reporters (30528)
Climax, GA Court Reporters (39834)
Clinchfield, GA Court Reporters (31013)
Clyo, GA Court Reporters (31303)
Cobb, GA Court Reporters (31735)
Cobbtown, GA Court Reporters (30420)
Cochran, GA Court Reporters (31014)
Cohutta, GA Court Reporters (30710)
Colbert, GA Court Reporters (30628)
Coleman, GA Court Reporters (39836)
Collins, GA Court Reporters (30421)
Colquitt, GA Court Reporters (39837)
Columbus, GA Court Reporters (31901)
Comer, GA Court Reporters (30629)
Commerce, GA Court Reporters (30529)
Concord, GA Court Reporters (30206)
Conley, GA Court Reporters (30288)
Conyers, GA Court Reporters (30012)
Coolidge, GA Court Reporters (31738)
Coosa, GA Court Reporters (30129)
Cordele, GA Court Reporters (31010)
Cornelia, GA Court Reporters (30531)
Cotton, GA Court Reporters (31739)
Covington, GA Court Reporters (30014)
Crandall, GA Court Reporters (30711)
Crawford, GA Court Reporters (30630)
Crawfordville, GA Court Reporters (30631)
Crescent, GA Court Reporters (31304)
Culloden, GA Court Reporters (31016)
Cumming, GA Court Reporters (30028)
Cusseta, GA Court Reporters (31805)
Cuthbert, GA Court Reporters (39840)
Dacula, GA Court Reporters (30019)
Dahlonega, GA Court Reporters (30533)
Daisy, GA Court Reporters (30423)
Dallas, GA Court Reporters (30132)
Dalton, GA Court Reporters (30719)
Damascus, GA Court Reporters (39841)
Danielsville, GA Court Reporters (30633)
Danville, GA Court Reporters (31017)
Darien, GA Court Reporters (31305)
Davisboro, GA Court Reporters (31018)
Dawson, GA Court Reporters (39842)
Dawsonville, GA Court Reporters (30534)
De Soto, GA Court Reporters (31743)
Dearing, GA Court Reporters (30808)
Decatur, GA Court Reporters (30030)
Demorest, GA Court Reporters (30535)
Denton, GA Court Reporters (31532)
Dewy Rose, GA Court Reporters (30634)
Dexter, GA Court Reporters (31019)
Dillard, GA Court Reporters (30537)
Dixie, GA Court Reporters (31629)
Doerun, GA Court Reporters (31744)
Donalsonville, GA Court Reporters (39845)
Douglas, GA Court Reporters (31533)
Douglasville, GA Court Reporters (30133)
Dover, GA Court Reporters (30424)
Dry Branch, GA Court Reporters (31020)
Du Pont, GA Court Reporters (31630)
Dublin, GA Court Reporters (31021)
Dudley, GA Court Reporters (31022)
Duluth, GA Court Reporters (30095)
East Dublin, GA Court Reporters (31027)
East Ellijay, GA Court Reporters (30539)
Eastanollee, GA Court Reporters (30538)
Eastman, GA Court Reporters (31023)
Eatonton, GA Court Reporters (31024)
Eden, GA Court Reporters (31307)
Edison, GA Court Reporters (39846)
Elberton, GA Court Reporters (30635)
Elko, GA Court Reporters (31025)
Ellabell, GA Court Reporters (31308)
Ellaville, GA Court Reporters (31806)
Ellenton, GA Court Reporters (31747)
Ellenwood, GA Court Reporters (30294)
Ellerslie, GA Court Reporters (31807)
Ellijay, GA Court Reporters (30540)
Emerson, GA Court Reporters (30137)
Enigma, GA Court Reporters (31749)
Epworth, GA Court Reporters (30541)
Esom Hill, GA Court Reporters (30138)
Eton, GA Court Reporters (30724)
Evans, GA Court Reporters (30809)
Experiment, GA Court Reporters (30212)
Fairburn, GA Court Reporters (30213)
Fairmount, GA Court Reporters (30139)
Fargo, GA Court Reporters (31631)
Farmington, GA Court Reporters (30638)
Fayetteville, GA Court Reporters (30214)
Felton, GA Court Reporters (30140)
Fitzgerald, GA Court Reporters (31750)
Fleming, GA Court Reporters (31309)
Flintstone, GA Court Reporters (30725)
Flovilla, GA Court Reporters (30216)
Flowery Branch, GA Court Reporters (30542)
Folkston, GA Court Reporters (31537)
Forest Park, GA Court Reporters (30297)
Forsyth, GA Court Reporters (31029)
Fort Benning, GA Court Reporters (31905)
Fort Gaines, GA Court Reporters (39851)
Fort Oglethorpe, GA Court Reporters (30742)
Fort Stewart, GA Court Reporters (31314)
Fort Valley, GA Court Reporters (31030)
Fortson, GA Court Reporters (31808)
Fowlstown, GA Court Reporters (39852)
Franklin, GA Court Reporters (30217)
Franklin Springs, GA Court Reporters (30639)
Funston, GA Court Reporters (31753)
Gainesville, GA Court Reporters (30501)
Garfield, GA Court Reporters (30425)
Gay, GA Court Reporters (30218)
Geneva, GA Court Reporters (31810)
Georgetown, GA Court Reporters (39854)
Gibson, GA Court Reporters (30810)
Gillsville, GA Court Reporters (30543)
Girard, GA Court Reporters (30426)
Glenn, GA Court Reporters (30219)
Glennville, GA Court Reporters (30427)
Glenwood, GA Court Reporters (30428)
Good Hope, GA Court Reporters (30641)
Gordon, GA Court Reporters (31031)
Gough, GA Court Reporters (30811)
Gracewood, GA Court Reporters (30812)
Grantville, GA Court Reporters (30220)
Gray, GA Court Reporters (31032)
Grayson, GA Court Reporters (30017)
Graysville, GA Court Reporters (30726)
Greensboro, GA Court Reporters (30642)
Greenville, GA Court Reporters (30222)
Griffin, GA Court Reporters (30223)
Grovetown, GA Court Reporters (30813)
Guyton, GA Court Reporters (31312)
Haddock, GA Court Reporters (31033)
Hagan, GA Court Reporters (30429)
Hahira, GA Court Reporters (31632)
Hamilton, GA Court Reporters (31811)
Hampton, GA Court Reporters (30228)
Haralson, GA Court Reporters (30229)
Hardwick, GA Court Reporters (31034)
Harlem, GA Court Reporters (30814)
Harrison, GA Court Reporters (31035)
Hartsfield, GA Court Reporters (31756)
Hartwell, GA Court Reporters (30643)
Hawkinsville, GA Court Reporters (31036)
Hazlehurst, GA Court Reporters (31539)
Helen, GA Court Reporters (30545)
Helena, GA Court Reporters (31037)
Hephzibah, GA Court Reporters (30815)
Hiawassee, GA Court Reporters (30546)
High Shoals, GA Court Reporters (30645)
Hillsboro, GA Court Reporters (31038)
Hinesville, GA Court Reporters (31310)
Hiram, GA Court Reporters (30141)
Hoboken, GA Court Reporters (31542)
Hogansville, GA Court Reporters (30230)
Holly Springs, GA Court Reporters (30142)
Homer, GA Court Reporters (30547)
Homerville, GA Court Reporters (31634)
Hortense, GA Court Reporters (31543)
Hoschton, GA Court Reporters (30548)
Howard, GA Court Reporters (31039)
Hull, GA Court Reporters (30646)
Ideal, GA Court Reporters (31041)
Ila, GA Court Reporters (30647)
Inman, GA Court Reporters (30232)
Iron City, GA Court Reporters (39859)
Irwinton, GA Court Reporters (31042)
Irwinville, GA Court Reporters (31760)
Jackson, GA Court Reporters (30233)
Jacksonville, GA Court Reporters (31544)
Jakin, GA Court Reporters (39861)
Jasper, GA Court Reporters (30143)
Jefferson, GA Court Reporters (30549)
Jeffersonville, GA Court Reporters (31044)
Jekyll Island, GA Court Reporters (31527)
Jenkinsburg, GA Court Reporters (30234)
Jersey, GA Court Reporters (30018)
Jesup, GA Court Reporters (31545)
Jewell, GA Court Reporters (31045)
Johns Creek, GA Court Reporters (30097)
Jonesboro, GA Court Reporters (30236)
Juliette, GA Court Reporters (31046)
Junction City, GA Court Reporters (31812)
Kathleen, GA Court Reporters (31047)
Kennesaw, GA Court Reporters (30144)
Keysville, GA Court Reporters (30816)
Kings Bay, GA Court Reporters (31547)
Kingsland, GA Court Reporters (31548)
Kingston, GA Court Reporters (30145)
Kite, GA Court Reporters (31049)
Knoxville, GA Court Reporters (31050)
La Fayette, GA Court Reporters (30728)
Lagrange, GA Court Reporters (30240)
Lake Park, GA Court Reporters (31636)
Lakeland, GA Court Reporters (31635)
Lakemont, GA Court Reporters (30552)
Lavonia, GA Court Reporters (30553)
Lawrenceville, GA Court Reporters (30042)
Leary, GA Court Reporters (39862)
Lebanon, GA Court Reporters (30146)
Leesburg, GA Court Reporters (31763)
Lenox, GA Court Reporters (31637)
Leslie, GA Court Reporters (31764)
Lexington, GA Court Reporters (30648)
Lilburn, GA Court Reporters (30047)
Lilly, GA Court Reporters (31051)
Lincolnton, GA Court Reporters (30817)
Lindale, GA Court Reporters (30147)
Lithia Springs, GA Court Reporters (30122)
Lithonia, GA Court Reporters (30038)
Lizella, GA Court Reporters (31052)
Locust Grove, GA Court Reporters (30248)
Loganville, GA Court Reporters (30052)
Lookout Mountain, GA Court Reporters (30750)
Louisville, GA Court Reporters (30434)
Louvale, GA Court Reporters (31814)
Lovejoy, GA Court Reporters (30250)
Ludowici, GA Court Reporters (31316)
Lula, GA Court Reporters (30554)
Lumber City, GA Court Reporters (31549)
Lumpkin, GA Court Reporters (31815)
Luthersville, GA Court Reporters (30251)
Lyerly, GA Court Reporters (30730)
Lyons, GA Court Reporters (30436)
Mableton, GA Court Reporters (30126)
Macon, GA Court Reporters (31201)
Madison, GA Court Reporters (30650)
Manassas, GA Court Reporters (30438)
Manchester, GA Court Reporters (31816)
Manor, GA Court Reporters (31550)
Mansfield, GA Court Reporters (30055)
Marble Hill, GA Court Reporters (30148)
Marietta, GA Court Reporters (30006)
Marshallville, GA Court Reporters (31057)
Martin, GA Court Reporters (30557)
Matthews, GA Court Reporters (30818)
Mauk, GA Court Reporters (31058)
Maxeys, GA Court Reporters (30671)
Maysville, GA Court Reporters (30558)
Mc Caysville, GA Court Reporters (30555)
McDonough, GA Court Reporters (30252)
McIntyre, GA Court Reporters (31054)
McRae, GA Court Reporters (31055)
Meansville, GA Court Reporters (30256)
Meigs, GA Court Reporters (31765)
Meldrim, GA Court Reporters (31318)
Menlo, GA Court Reporters (30731)
Meridian, GA Court Reporters (31319)
Mershon, GA Court Reporters (31551)
Mesena, GA Court Reporters (30819)
Metter, GA Court Reporters (30439)
Midland, GA Court Reporters (31820)
Midville, GA Court Reporters (30441)
Midway, GA Court Reporters (31320)
Milan, GA Court Reporters (31060)
Milledgeville, GA Court Reporters (31059)
Millen, GA Court Reporters (30442)
Millwood, GA Court Reporters (31552)
Milner, GA Court Reporters (30257)
Mineral Bluff, GA Court Reporters (30559)
Mitchell, GA Court Reporters (30820)
Molena, GA Court Reporters (30258)
Monroe, GA Court Reporters (30655)
Montezuma, GA Court Reporters (31063)
Monticello, GA Court Reporters (31064)
Montrose, GA Court Reporters (31065)
Moreland, GA Court Reporters (30259)
Morgan, GA Court Reporters (39866)
Morganton, GA Court Reporters (30560)
Morris, GA Court Reporters (39867)
Morrow, GA Court Reporters (30260)
Morven, GA Court Reporters (31638)
Moultrie, GA Court Reporters (31768)
Mount Airy, GA Court Reporters (30563)
Mount Berry, GA Court Reporters (30149)
Mount Vernon, GA Court Reporters (30445)
Mount Zion, GA Court Reporters (30150)
Mountain City, GA Court Reporters (30562)
Murrayville, GA Court Reporters (30564)
Musella, GA Court Reporters (31066)
Mystic, GA Court Reporters (31769)
Nahunta, GA Court Reporters (31553)
Nashville, GA Court Reporters (31639)
Naylor, GA Court Reporters (31641)
Nelson, GA Court Reporters (30151)
Newborn, GA Court Reporters (30056)
Newington, GA Court Reporters (30446)
Newnan, GA Court Reporters (30263)
Newton, GA Court Reporters (39870)
Nicholls, GA Court Reporters (31554)
Nicholson, GA Court Reporters (30565)
Norcross, GA Court Reporters (30003)
Norman Park, GA Court Reporters (31771)
Norristown, GA Court Reporters (30447)
North Metro, GA Court Reporters (30026)
Norwood, GA Court Reporters (30821)
Nunez, GA Court Reporters (30448)
Oakfield, GA Court Reporters (31772)
Oakman, GA Court Reporters (30732)
Oakwood, GA Court Reporters (30566)
Ochlocknee, GA Court Reporters (31773)
Ocilla, GA Court Reporters (31774)
Oconee, GA Court Reporters (31067)
Odum, GA Court Reporters (31555)
Offerman, GA Court Reporters (31556)
Oglethorpe, GA Court Reporters (31068)
Oliver, GA Court Reporters (30449)
Omaha, GA Court Reporters (31821)
Omega, GA Court Reporters (31775)
Orchard Hill, GA Court Reporters (30266)
Oxford, GA Court Reporters (30054)
Palmetto, GA Court Reporters (30268)
Parrott, GA Court Reporters (39877)
Patterson, GA Court Reporters (31557)
Pavo, GA Court Reporters (31778)
Peachtree City, GA Court Reporters (30269)
Pearson, GA Court Reporters (31642)
Pelham, GA Court Reporters (31779)
Pembroke, GA Court Reporters (31321)
Pendergrass, GA Court Reporters (30567)
Perkins, GA Court Reporters (30822)
Perry, GA Court Reporters (31069)
Pine Lake, GA Court Reporters (30072)
Pine Mountain, GA Court Reporters (31822)
Pine Mountain Valley, GA Court Reporters (31823)
Pinehurst, GA Court Reporters (31070)
Pineview, GA Court Reporters (31071)
Pitts, GA Court Reporters (31072)
Plains, GA Court Reporters (31780)
Plainville, GA Court Reporters (30733)
Pooler, GA Court Reporters (31322)
Portal, GA Court Reporters (30450)
Porterdale, GA Court Reporters (30070)
Poulan, GA Court Reporters (31781)
Powder Springs, GA Court Reporters (30127)
Preston, GA Court Reporters (31824)
Pulaski, GA Court Reporters (30451)
Putney, GA Court Reporters (31782)
Quitman, GA Court Reporters (31643)
Rabun Gap, GA Court Reporters (30568)
Ranger, GA Court Reporters (30734)
Ray City, GA Court Reporters (31645)
Rayle, GA Court Reporters (30660)
Rebecca, GA Court Reporters (31783)
Red Oak, GA Court Reporters (30272)
Redan, GA Court Reporters (30074)
Register, GA Court Reporters (30452)
Reidsville, GA Court Reporters (30453)
Rentz, GA Court Reporters (31075)
Resaca, GA Court Reporters (30735)
Rex, GA Court Reporters (30273)
Reynolds, GA Court Reporters (31076)
Rhine, GA Court Reporters (31077)
Riceboro, GA Court Reporters (31323)
Richland, GA Court Reporters (31825)
Richmond Hill, GA Court Reporters (31324)
Rincon, GA Court Reporters (31326)
Ringgold, GA Court Reporters (30736)
Rising Fawn, GA Court Reporters (30738)
Riverdale, GA Court Reporters (30274)
Roberta, GA Court Reporters (31078)
Rochelle, GA Court Reporters (31079)
Rock Spring, GA Court Reporters (30739)
Rockledge, GA Court Reporters (30454)
Rockmart, GA Court Reporters (30153)
Rocky Face, GA Court Reporters (30740)
Rocky Ford, GA Court Reporters (30455)
Rome, GA Court Reporters (30161)
Roopville, GA Court Reporters (30170)
Rossville, GA Court Reporters (30741)
Roswell, GA Court Reporters (30075)
Royston, GA Court Reporters (30662)
Rupert, GA Court Reporters (31081)
Rutledge, GA Court Reporters (30663)
Rydal, GA Court Reporters (30171)
Saint George, GA Court Reporters (31562)
Saint Marys, GA Court Reporters (31558)
Saint Simons Island, GA Court Reporters (31522)
Sale City, GA Court Reporters (31784)
Sandersville, GA Court Reporters (31082)
Sapelo Island, GA Court Reporters (31327)
Sardis, GA Court Reporters (30456)
Sargent, GA Court Reporters (30275)
Sasser, GA Court Reporters (39885)
Sautee Nacoochee, GA Court Reporters (30571)
Savannah, GA Court Reporters (31401)
Scotland, GA Court Reporters (31083)
Scottdale, GA Court Reporters (30079)
Screven, GA Court Reporters (31560)
Sea Island, GA Court Reporters (31561)
Senoia, GA Court Reporters (30276)
Seville, GA Court Reporters (31084)
Shady Dale, GA Court Reporters (31085)
Shannon, GA Court Reporters (30172)
Sharon, GA Court Reporters (30664)
Sharpsburg, GA Court Reporters (30277)
Shellman, GA Court Reporters (39886)
Shiloh, GA Court Reporters (31826)
Siloam, GA Court Reporters (30665)
Silver Creek, GA Court Reporters (30173)
Smarr, GA Court Reporters (31086)
Smithville, GA Court Reporters (31787)
Smyrna, GA Court Reporters (30080)
Snellville, GA Court Reporters (30039)
Social Circle, GA Court Reporters (30025)
Soperton, GA Court Reporters (30457)
Sparks, GA Court Reporters (31647)
Sparta, GA Court Reporters (31087)
Springfield, GA Court Reporters (31329)
Stapleton, GA Court Reporters (30823)
Statenville, GA Court Reporters (31648)
Statesboro, GA Court Reporters (30458)
Statham, GA Court Reporters (30666)
Stephens, GA Court Reporters (30667)
Stillmore, GA Court Reporters (30464)
Stockbridge, GA Court Reporters (30281)
Stockton, GA Court Reporters (31649)
Stone Mountain, GA Court Reporters (30083)
Suches, GA Court Reporters (30572)
Sugar Valley, GA Court Reporters (30746)
Summerville, GA Court Reporters (30747)
Sumner, GA Court Reporters (31789)
Sunny Side, GA Court Reporters (30284)
Surrency, GA Court Reporters (31563)
Suwanee, GA Court Reporters (30024)
Swainsboro, GA Court Reporters (30401)
Sycamore, GA Court Reporters (31790)
Sylvania, GA Court Reporters (30467)
Sylvester, GA Court Reporters (31791)
Talbotton, GA Court Reporters (31827)
Talking Rock, GA Court Reporters (30175)
Tallapoosa, GA Court Reporters (30176)
Tallulah Falls, GA Court Reporters (30573)
Talmo, GA Court Reporters (30575)
Tarrytown, GA Court Reporters (30470)
Tate, GA Court Reporters (30177)
Taylorsville, GA Court Reporters (30178)
Temple, GA Court Reporters (30179)
Tennga, GA Court Reporters (30751)
Tennille, GA Court Reporters (31089)
The Rock, GA Court Reporters (30285)
Thomaston, GA Court Reporters (30286)
Thomasville, GA Court Reporters (31757)
Thomson, GA Court Reporters (30824)
Tifton, GA Court Reporters (31793)
Tiger, GA Court Reporters (30576)
Tignall, GA Court Reporters (30668)
Toccoa, GA Court Reporters (30577)
Toccoa Falls, GA Court Reporters (30598)
Toomsboro, GA Court Reporters (31090)
Townsend, GA Court Reporters (31331)
Trenton, GA Court Reporters (30752)
Trion, GA Court Reporters (30753)
Tucker, GA Court Reporters (30084)
Tunnel Hill, GA Court Reporters (30755)
Turin, GA Court Reporters (30289)
Turnerville, GA Court Reporters (30580)
Twin City, GA Court Reporters (30471)
Ty Ty, GA Court Reporters (31795)
Tybee Island, GA Court Reporters (31328)
Tyrone, GA Court Reporters (30290)
Unadilla, GA Court Reporters (31091)
Union City, GA Court Reporters (30291)
Union Point, GA Court Reporters (30669)
Upatoi, GA Court Reporters (31829)
Uvalda, GA Court Reporters (30473)
Valdosta, GA Court Reporters (31601)
Varnell, GA Court Reporters (30756)
Vidalia, GA Court Reporters (30474)
Vienna, GA Court Reporters (31092)
Villa Rica, GA Court Reporters (30180)
Waco, GA Court Reporters (30182)
Wadley, GA Court Reporters (30477)
Waleska, GA Court Reporters (30183)
Walthourville, GA Court Reporters (31333)
Waresboro, GA Court Reporters (31564)
Warm Springs, GA Court Reporters (31830)
Warner Robins, GA Court Reporters (31088)
Warrenton, GA Court Reporters (30828)
Warthen, GA Court Reporters (31094)
Warwick, GA Court Reporters (31796)
Washington, GA Court Reporters (30673)
Watkinsville, GA Court Reporters (30677)
Waverly, GA Court Reporters (31565)
Waverly Hall, GA Court Reporters (31831)
Waycross, GA Court Reporters (31501)
Waynesboro, GA Court Reporters (30830)
Waynesville, GA Court Reporters (31566)
West Green, GA Court Reporters (31567)
West Point, GA Court Reporters (31833)
Weston, GA Court Reporters (31832)
Whigham, GA Court Reporters (39897)
White, GA Court Reporters (30184)
White Oak, GA Court Reporters (31568)
White Plains, GA Court Reporters (30678)
Whitesburg, GA Court Reporters (30185)
Wildwood, GA Court Reporters (30757)
Wiley, GA Court Reporters (30581)
Willacoochee, GA Court Reporters (31650)
Williamson, GA Court Reporters (30292)
Winder, GA Court Reporters (30680)
Winston, GA Court Reporters (30187)
Winterville, GA Court Reporters (30683)
Woodbine, GA Court Reporters (31569)
Woodbury, GA Court Reporters (30293)
Woodland, GA Court Reporters (31836)
Woodstock, GA Court Reporters (30188)
Wray, GA Court Reporters (31798)
Wrens, GA Court Reporters (30833)
Wrightsville, GA Court Reporters (31096)
Yatesville, GA Court Reporters (31097)
Young Harris, GA Court Reporters (30582)
Zebulon, GA Court Reporters (30295)