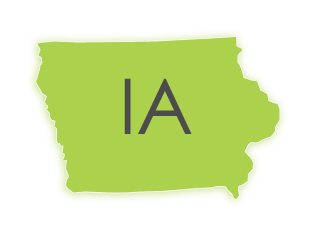 MANAGE EVERYTHING WITH EASE
Are you dissatisfied with the quality of legal "pros", the lack of experienced individuals in your area, or the time wasted searching for qualified court reporters? What about all of the other positions you need to fill, services you need to employ to ensure a solid deposition?
STOP BURNING YOURSELF OUT (EASY)
Discovery offer a supreme level of standard at a price point that keeps the accountants happy. Discovery Litigation Services is an industry leader delivering legal services that will ease the litigation process for you and remove bottlenecks from your workflow.
Discovery provides the most qualified Iowa court reporters for any case. All you have to do is click "schedule a deposition" and Discovery will cover the rest. Discovery furnish you with a streamlined web based platform to quickly manage your case, control expenses, and ensure your financial requirements are being honored at every step.
Discovery Litigation Services delivers quality. Discovery's accredited Iowa court reporters are ready to work wherever your deposition is. From expedited transcripts and text-to-video synchronization you can be sure that every facet is covered, with DLS's court reporters.
IOWA COURT REPORTING (EXPECT MORE)
Discovery Litigation Services was founded by a Alexander Gallo, a seasoned court reporter with over twenty years of industry experience. Working out of the Atlanta office, Alex personally guarantees a hands-on level of quality with sensitive attention to the uniqueness of your case.
With Discovery Litigation Services you are getting more. Upon scheduling your deposition with Discovery Litigation Services, you will receive much more than a "set it and forget it" solution. You will inherit an arsenal of tools, an army of highly skilled specialists, and decades of firsthand industry knowledge.
DLS's accomplished scheduling team will handle the logistics, supplying you with a meeting room, a certified Iowa court reporter, qualified legal videographer, and interpreter anywhere they are needed.
Whether you're solely here to hire a court reporter or you're in need of the full collection of tools and support available, Discovery Litigation Services will handle all of the deposition logistics for you. DLS's straightforward online scheduling is your first step to a simpler process.
10X YOUR FREE TIME - 10X YOUR RESULTS
DLS's success is contingent upon your success. Discovery Litigation Services' unique position within the industry has created an effective avenue into what works and what doesn't and the knowhow to apply this knowledge to best perform for you.
Discovery Goes Beyond Court Reporting
Browse DLS's stable of litigation solutions and learn how to 10x your process, get more time to focus on the facts of your case, and still get the high level results you require. Discovery is a company comprised of experts and specialists with direct experience in various cases and a variety of skills ready to provide you the quality of assistance you deserve.
Our Tech Outperforms
The Discovery Litigations Services web based software permits you to conduct depositions employing electronic exhibits. Parties present at a deposition have the ability to receive exhibits when introduced to the deponent, to leave a deposition suite with their own electronic set of all introduced exhibits which can all be imported directly from your own database.
Get The Right Litigation Services And Schedule Your Deposition Today
If you want to spend less time consumed by the search for qualified Iowa court reporters, stuck in the hiring process and instead find more time to delve into the intricacies of your case, Discovery Litigation Services is for you.
Check Out The Comprehensive List Of Services
Discovery Litigation Services knows you have options with your litigation services. We are here to provide superior service, all the time, every time.
From finding a conference room to host your deposition to staffing it with a skilled court reporter, videographer and interpreter, Discovery Litigation Services will go above and beyond to fulfill your needs. We understand the importance of getting it done right. In our business, there is no margin for error.
Call Discovery at (855) 847-0999. See for yourself why so many call us their reporting company.
Schedule Your Deposition Now!
Iowa Court Reporting Available In:
City Name
Ackley, IA Court Reporters (50601)
Ackworth, IA Court Reporters (50001)
Adair, IA Court Reporters (50002)
Adel, IA Court Reporters (50003)
Afton, IA Court Reporters (50830)
Agency, IA Court Reporters (52530)
Ainsworth, IA Court Reporters (52201)
Akron, IA Court Reporters (51001)
Albert City, IA Court Reporters (50510)
Albia, IA Court Reporters (52531)
Albion, IA Court Reporters (50005)
Alburnett, IA Court Reporters (52202)
Alden, IA Court Reporters (50006)
Alexander, IA Court Reporters (50420)
Algona, IA Court Reporters (50511)
Alleman, IA Court Reporters (50007)
Allerton, IA Court Reporters (50008)
Allison, IA Court Reporters (50602)
Alta, IA Court Reporters (51002)
Alta Vista, IA Court Reporters (50603)
Alton, IA Court Reporters (51003)
Altoona, IA Court Reporters (50009)
Alvord, IA Court Reporters (51230)
Amana, IA Court Reporters (52203)
Ames, IA Court Reporters (50010)
Anamosa, IA Court Reporters (52205)
Andover, IA Court Reporters (52701)
Andrew, IA Court Reporters (52030)
Anita, IA Court Reporters (50020)
Ankeny, IA Court Reporters (50015)
Anthon, IA Court Reporters (51004)
Aplington, IA Court Reporters (50604)
Arcadia, IA Court Reporters (51430)
Archer, IA Court Reporters (51231)
Aredale, IA Court Reporters (50605)
Argyle, IA Court Reporters (52619)
Arion, IA Court Reporters (51520)
Arispe, IA Court Reporters (50831)
Arlington, IA Court Reporters (50606)
Armstrong, IA Court Reporters (50514)
Arnolds Park, IA Court Reporters (51331)
Arthur, IA Court Reporters (51431)
Ashton, IA Court Reporters (51232)
Aspinwall, IA Court Reporters (51432)
Atalissa, IA Court Reporters (52720)
Atkins, IA Court Reporters (52206)
Atlantic, IA Court Reporters (50022)
Auburn, IA Court Reporters (51433)
Audubon, IA Court Reporters (50025)
Aurelia, IA Court Reporters (51005)
Aurora, IA Court Reporters (50607)
Austinville, IA Court Reporters (50608)
Avoca, IA Court Reporters (51521)
Ayrshire, IA Court Reporters (50515)
Badger, IA Court Reporters (50516)
Bagley, IA Court Reporters (50026)
Baldwin, IA Court Reporters (52207)
Bancroft, IA Court Reporters (50517)
Barnes City, IA Court Reporters (50027)
Barnum, IA Court Reporters (50518)
Batavia, IA Court Reporters (52533)
Battle Creek, IA Court Reporters (51006)
Baxter, IA Court Reporters (50028)
Bayard, IA Court Reporters (50029)
Beacon, IA Court Reporters (52534)
Beaman, IA Court Reporters (50609)
Beaver, IA Court Reporters (50031)
Bedford, IA Court Reporters (50833)
Belle Plaine, IA Court Reporters (52208)
Bellevue, IA Court Reporters (52031)
Belmond, IA Court Reporters (50421)
Bennett, IA Court Reporters (52721)
Benton, IA Court Reporters (50835)
Bernard, IA Court Reporters (52032)
Berwick, IA Court Reporters (50032)
Bettendorf, IA Court Reporters (52722)
Bevington, IA Court Reporters (50033)
Birmingham, IA Court Reporters (52535)
Blairsburg, IA Court Reporters (50034)
Blairstown, IA Court Reporters (52209)
Blakesburg, IA Court Reporters (52536)
Blanchard, IA Court Reporters (51630)
Blencoe, IA Court Reporters (51523)
Blockton, IA Court Reporters (50836)
Bloomfield, IA Court Reporters (52537)
Blue Grass, IA Court Reporters (52726)
Bode, IA Court Reporters (50519)
Bonaparte, IA Court Reporters (52620)
Bondurant, IA Court Reporters (50035)
Boone, IA Court Reporters (50036)
Booneville, IA Court Reporters (50038)
Bouton, IA Court Reporters (50039)
Boxholm, IA Court Reporters (50040)
Boyden, IA Court Reporters (51234)
Braddyville, IA Court Reporters (51631)
Bradford, IA Court Reporters (50041)
Bradgate, IA Court Reporters (50520)
Brandon, IA Court Reporters (52210)
Brayton, IA Court Reporters (50042)
Breda, IA Court Reporters (51436)
Bridgewater, IA Court Reporters (50837)
Brighton, IA Court Reporters (52540)
Bristow, IA Court Reporters (50611)
Britt, IA Court Reporters (50423)
Bronson, IA Court Reporters (51007)
Brooklyn, IA Court Reporters (52211)
Brunsville, IA Court Reporters (51008)
Bryant, IA Court Reporters (52727)
Buckeye, IA Court Reporters (50043)
Buckingham, IA Court Reporters (50612)
Buffalo, IA Court Reporters (52728)
Buffalo Center, IA Court Reporters (50424)
Burlington, IA Court Reporters (52601)
Burnside, IA Court Reporters (50521)
Burt, IA Court Reporters (50522)
Bussey, IA Court Reporters (50044)
Calamus, IA Court Reporters (52729)
Callender, IA Court Reporters (50523)
Calmar, IA Court Reporters (52132)
Calumet, IA Court Reporters (51009)
Camanche, IA Court Reporters (52730)
Cambridge, IA Court Reporters (50046)
Cantril, IA Court Reporters (52542)
Carbon, IA Court Reporters (50839)
Carlisle, IA Court Reporters (50047)
Carpenter, IA Court Reporters (50426)
Carroll, IA Court Reporters (51401)
Carson, IA Court Reporters (51525)
Carter Lake, IA Court Reporters (51510)
Cascade, IA Court Reporters (52033)
Casey, IA Court Reporters (50048)
Castalia, IA Court Reporters (52133)
Castana, IA Court Reporters (51010)
Cedar, IA Court Reporters (52543)
Cedar Falls, IA Court Reporters (50613)
Cedar Rapids, IA Court Reporters (52401)
Center Junction, IA Court Reporters (52212)
Center Point, IA Court Reporters (52213)
Centerville, IA Court Reporters (52544)
Central City, IA Court Reporters (52214)
Chapin, IA Court Reporters (50427)
Chariton, IA Court Reporters (50049)
Charles City, IA Court Reporters (50616)
Charlotte, IA Court Reporters (52731)
Charter Oak, IA Court Reporters (51439)
Chatsworth, IA Court Reporters (51011)
Chelsea, IA Court Reporters (52215)
Cherokee, IA Court Reporters (51012)
Chester, IA Court Reporters (52134)
Chillicothe, IA Court Reporters (52548)
Churdan, IA Court Reporters (50050)
Cincinnati, IA Court Reporters (52549)
Clare, IA Court Reporters (50524)
Clarence, IA Court Reporters (52216)
Clarinda, IA Court Reporters (51632)
Clarion, IA Court Reporters (50525)
Clarksville, IA Court Reporters (50619)
Clear Lake, IA Court Reporters (50428)
Clearfield, IA Court Reporters (50840)
Cleghorn, IA Court Reporters (51014)
Clemons, IA Court Reporters (50051)
Clermont, IA Court Reporters (52135)
Climbing Hill, IA Court Reporters (51015)
Clinton, IA Court Reporters (52732)
Clio, IA Court Reporters (50052)
Clive, IA Court Reporters (50325)
Clutier, IA Court Reporters (52217)
Coggon, IA Court Reporters (52218)
Coin, IA Court Reporters (51636)
Colesburg, IA Court Reporters (52035)
Colfax, IA Court Reporters (50054)
College Springs, IA Court Reporters (51637)
Collins, IA Court Reporters (50055)
Colo, IA Court Reporters (50056)
Columbia, IA Court Reporters (50057)
Columbus City, IA Court Reporters (52737)
Columbus Junction, IA Court Reporters (52738)
Colwell, IA Court Reporters (50620)
Conesville, IA Court Reporters (52739)
Conrad, IA Court Reporters (50621)
Conroy, IA Court Reporters (52220)
Coon Rapids, IA Court Reporters (50058)
Cooper, IA Court Reporters (50059)
Coralville, IA Court Reporters (52241)
Corning, IA Court Reporters (50841)
Correctionville, IA Court Reporters (51016)
Corwith, IA Court Reporters (50430)
Corydon, IA Court Reporters (50060)
Coulter, IA Court Reporters (50431)
Council Bluffs, IA Court Reporters (51501)
Crawfordsville, IA Court Reporters (52621)
Crescent, IA Court Reporters (51526)
Cresco, IA Court Reporters (52136)
Creston, IA Court Reporters (50801)
Cromwell, IA Court Reporters (50842)
Crystal Lake, IA Court Reporters (50432)
Cumberland, IA Court Reporters (50843)
Cumming, IA Court Reporters (50061)
Curlew, IA Court Reporters (50527)
Cushing, IA Court Reporters (51018)
Cylinder, IA Court Reporters (50528)
Dakota City, IA Court Reporters (50529)
Dallas, IA Court Reporters (50062)
Dallas Center, IA Court Reporters (50063)
Dana, IA Court Reporters (50064)
Danbury, IA Court Reporters (51019)
Danville, IA Court Reporters (52623)
Davenport, IA Court Reporters (52801)
Davis City, IA Court Reporters (50065)
Dawson, IA Court Reporters (50066)
Dayton, IA Court Reporters (50530)
De Soto, IA Court Reporters (50069)
De Witt, IA Court Reporters (52742)
Decatur, IA Court Reporters (50067)
Decorah, IA Court Reporters (52101)
Dedham, IA Court Reporters (51440)
Deep River, IA Court Reporters (52222)
Defiance, IA Court Reporters (51527)
Delaware, IA Court Reporters (52036)
Delhi, IA Court Reporters (52223)
Delmar, IA Court Reporters (52037)
Deloit, IA Court Reporters (51441)
Delta, IA Court Reporters (52550)
Denison, IA Court Reporters (51442)
Denmark, IA Court Reporters (52624)
Denver, IA Court Reporters (50622)
Derby, IA Court Reporters (50068)
Des Moines, IA Court Reporters (50301)
Dewar, IA Court Reporters (50623)
Dexter, IA Court Reporters (50070)
Diagonal, IA Court Reporters (50845)
Dickens, IA Court Reporters (51333)
Dike, IA Court Reporters (50624)
Dixon, IA Court Reporters (52745)
Dolliver, IA Court Reporters (50531)
Donahue, IA Court Reporters (52746)
Donnellson, IA Court Reporters (52625)
Doon, IA Court Reporters (51235)
Dorchester, IA Court Reporters (52140)
Douds, IA Court Reporters (52551)
Dougherty, IA Court Reporters (50433)
Dow City, IA Court Reporters (51528)
Dows, IA Court Reporters (50071)
Drakesville, IA Court Reporters (52552)
Dubuque, IA Court Reporters (52001)
Dumont, IA Court Reporters (50625)
Duncombe, IA Court Reporters (50532)
Dundee, IA Court Reporters (52038)
Dunkerton, IA Court Reporters (50626)
Dunlap, IA Court Reporters (51529)
Durango, IA Court Reporters (52039)
Durant, IA Court Reporters (52747)
Dyersville, IA Court Reporters (52040)
Dysart, IA Court Reporters (52224)
Eagle Grove, IA Court Reporters (50533)
Earlham, IA Court Reporters (50072)
Earling, IA Court Reporters (51530)
Earlville, IA Court Reporters (52041)
Early, IA Court Reporters (50535)
Eddyville, IA Court Reporters (52553)
Edgewood, IA Court Reporters (52042)
Elberon, IA Court Reporters (52225)
Eldon, IA Court Reporters (52554)
Eldora, IA Court Reporters (50627)
Eldridge, IA Court Reporters (52748)
Elgin, IA Court Reporters (52141)
Elk Horn, IA Court Reporters (51531)
Elkader, IA Court Reporters (52043)
Elkhart, IA Court Reporters (50073)
Elkport, IA Court Reporters (52044)
Elliott, IA Court Reporters (51532)
Ellston, IA Court Reporters (50074)
Ellsworth, IA Court Reporters (50075)
Elma, IA Court Reporters (50628)
Elwood, IA Court Reporters (52226)
Ely, IA Court Reporters (52227)
Emerson, IA Court Reporters (51533)
Emmetsburg, IA Court Reporters (50536)
Epworth, IA Court Reporters (52045)
Essex, IA Court Reporters (51638)
Estherville, IA Court Reporters (51334)
Evansdale, IA Court Reporters (50707)
Everly, IA Court Reporters (51338)
Exira, IA Court Reporters (50076)
Exline, IA Court Reporters (52555)
Fairbank, IA Court Reporters (50629)
Fairfax, IA Court Reporters (52228)
Fairfield, IA Court Reporters (52556)
Farley, IA Court Reporters (52046)
Farmersburg, IA Court Reporters (52047)
Farmington, IA Court Reporters (52626)
Farnhamville, IA Court Reporters (50538)
Farragut, IA Court Reporters (51639)
Fayette, IA Court Reporters (52142)
Fenton, IA Court Reporters (50539)
Ferguson, IA Court Reporters (50078)
Fertile, IA Court Reporters (50434)
Floris, IA Court Reporters (52560)
Floyd, IA Court Reporters (50435)
Fonda, IA Court Reporters (50540)
Fontanelle, IA Court Reporters (50846)
Forest City, IA Court Reporters (50436)
Fort Atkinson, IA Court Reporters (52144)
Fort Dodge, IA Court Reporters (50501)
Fort Madison, IA Court Reporters (52627)
Fostoria, IA Court Reporters (51340)
Fredericksburg, IA Court Reporters (50630)
Frederika, IA Court Reporters (50631)
Fremont, IA Court Reporters (52561)
Fruitland, IA Court Reporters (52749)
Galt, IA Court Reporters (50101)
Galva, IA Court Reporters (51020)
Garber, IA Court Reporters (52048)
Garden City, IA Court Reporters (50102)
Garden Grove, IA Court Reporters (50103)
Garnavillo, IA Court Reporters (52049)
Garner, IA Court Reporters (50438)
Garrison, IA Court Reporters (52229)
Garwin, IA Court Reporters (50632)
Geneva, IA Court Reporters (50633)
George, IA Court Reporters (51237)
Gibson, IA Court Reporters (50104)
Gifford, IA Court Reporters (50259)
Gilbert, IA Court Reporters (50105)
Gilbertville, IA Court Reporters (50634)
Gillett Grove, IA Court Reporters (51341)
Gilman, IA Court Reporters (50106)
Gilmore City, IA Court Reporters (50541)
Gladbrook, IA Court Reporters (50635)
Glenwood, IA Court Reporters (51534)
Glidden, IA Court Reporters (51443)
Goldfield, IA Court Reporters (50542)
Goodell, IA Court Reporters (50439)
Goose Lake, IA Court Reporters (52750)
Gowrie, IA Court Reporters (50543)
Graettinger, IA Court Reporters (51342)
Grafton, IA Court Reporters (50440)
Grand Junction, IA Court Reporters (50107)
Grand Mound, IA Court Reporters (52751)
Grand River, IA Court Reporters (50108)
Grandview, IA Court Reporters (52752)
Granger, IA Court Reporters (50109)
Grant, IA Court Reporters (50847)
Granville, IA Court Reporters (51022)
Gravity, IA Court Reporters (50848)
Gray, IA Court Reporters (50110)
Greeley, IA Court Reporters (52050)
Greene, IA Court Reporters (50636)
Greenfield, IA Court Reporters (50849)
Greenville, IA Court Reporters (51343)
Grimes, IA Court Reporters (50111)
Grinnell, IA Court Reporters (50112)
Griswold, IA Court Reporters (51535)
Grundy Center, IA Court Reporters (50638)
Gruver, IA Court Reporters (51344)
Guernsey, IA Court Reporters (52221)
Guthrie Center, IA Court Reporters (50115)
Guttenberg, IA Court Reporters (52052)
Halbur, IA Court Reporters (51444)
Hamburg, IA Court Reporters (51640)
Hamilton, IA Court Reporters (50116)
Hamlin, IA Court Reporters (50117)
Hampton, IA Court Reporters (50441)
Hancock, IA Court Reporters (51536)
Hanlontown, IA Court Reporters (50444)
Harcourt, IA Court Reporters (50544)
Hardy, IA Court Reporters (50545)
Harlan, IA Court Reporters (51537)
Harper, IA Court Reporters (52231)
Harpers Ferry, IA Court Reporters (52146)
Harris, IA Court Reporters (51345)
Hartford, IA Court Reporters (50118)
Hartley, IA Court Reporters (51346)
Hartwick, IA Court Reporters (52232)
Harvey, IA Court Reporters (50119)
Hastings, IA Court Reporters (51540)
Havelock, IA Court Reporters (50546)
Haverhill, IA Court Reporters (50120)
Hawarden, IA Court Reporters (51023)
Hawkeye, IA Court Reporters (52147)
Hayesville, IA Court Reporters (52562)
Hazleton, IA Court Reporters (50641)
Hedrick, IA Court Reporters (52563)
Henderson, IA Court Reporters (51541)
Hiawatha, IA Court Reporters (52233)
Highlandville, IA Court Reporters (52149)
Hills, IA Court Reporters (52235)
Hillsboro, IA Court Reporters (52630)
Hinton, IA Court Reporters (51024)
Holland, IA Court Reporters (50642)
Holstein, IA Court Reporters (51025)
Holy Cross, IA Court Reporters (52053)
Homestead, IA Court Reporters (52236)
Honey Creek, IA Court Reporters (51542)
Hopkinton, IA Court Reporters (52237)
Hornick, IA Court Reporters (51026)
Hospers, IA Court Reporters (51238)
Houghton, IA Court Reporters (52631)
Hubbard, IA Court Reporters (50122)
Hudson, IA Court Reporters (50643)
Hull, IA Court Reporters (51239)
Humboldt, IA Court Reporters (50548)
Humeston, IA Court Reporters (50123)
Huxley, IA Court Reporters (50124)
Ida Grove, IA Court Reporters (51445)
Imogene, IA Court Reporters (51645)
Independence, IA Court Reporters (50644)
Indianola, IA Court Reporters (50125)
Inwood, IA Court Reporters (51240)
Ionia, IA Court Reporters (50645)
Iowa City, IA Court Reporters (52240)
Iowa Falls, IA Court Reporters (50126)
Ira, IA Court Reporters (50127)
Ireton, IA Court Reporters (51027)
Irwin, IA Court Reporters (51446)
Jamaica, IA Court Reporters (50128)
Janesville, IA Court Reporters (50647)
Jefferson, IA Court Reporters (50129)
Jesup, IA Court Reporters (50648)
Jewell, IA Court Reporters (50130)
Johnston, IA Court Reporters (50131)
Joice, IA Court Reporters (50446)
Jolley, IA Court Reporters (50551)
Kalona, IA Court Reporters (52247)
Kamrar, IA Court Reporters (50132)
Kanawha, IA Court Reporters (50447)
Kellerton, IA Court Reporters (50133)
Kelley, IA Court Reporters (50134)
Kellogg, IA Court Reporters (50135)
Kensett, IA Court Reporters (50448)
Keokuk, IA Court Reporters (52632)
Keosauqua, IA Court Reporters (52565)
Keota, IA Court Reporters (52248)
Kesley, IA Court Reporters (50649)
Keswick, IA Court Reporters (50136)
Keystone, IA Court Reporters (52249)
Killduff, IA Court Reporters (50137)
Kimballton, IA Court Reporters (51543)
Kingsley, IA Court Reporters (51028)
Kirkman, IA Court Reporters (51447)
Kirkville, IA Court Reporters (52566)
Kiron, IA Court Reporters (51448)
Klemme, IA Court Reporters (50449)
Knierim, IA Court Reporters (50552)
Knoxville, IA Court Reporters (50138)
La Motte, IA Court Reporters (52054)
La Porte City, IA Court Reporters (50651)
Lacona, IA Court Reporters (50139)
Ladora, IA Court Reporters (52251)
Lake City, IA Court Reporters (51449)
Lake Mills, IA Court Reporters (50450)
Lake Park, IA Court Reporters (51347)
Lake View, IA Court Reporters (51450)
Lakota, IA Court Reporters (50451)
Lamoni, IA Court Reporters (50140)
Lamont, IA Court Reporters (50650)
Lanesboro, IA Court Reporters (51451)
Langworthy, IA Court Reporters (52252)
Lansing, IA Court Reporters (52151)
Larchwood, IA Court Reporters (51241)
Larrabee, IA Court Reporters (51029)
Latimer, IA Court Reporters (50452)
Laurel, IA Court Reporters (50141)
Laurens, IA Court Reporters (50554)
Lawler, IA Court Reporters (52154)
Lawton, IA Court Reporters (51030)
Le Claire, IA Court Reporters (52753)
Le Grand, IA Court Reporters (50142)
Le Mars, IA Court Reporters (51031)
Ledyard, IA Court Reporters (50556)
Lehigh, IA Court Reporters (50557)
Leighton, IA Court Reporters (50143)
Leland, IA Court Reporters (50453)
Lenox, IA Court Reporters (50851)
Leon, IA Court Reporters (50144)
Lester, IA Court Reporters (51242)
Letts, IA Court Reporters (52754)
Lewis, IA Court Reporters (51544)
Liberty Center, IA Court Reporters (50145)
Libertyville, IA Court Reporters (52567)
Lidderdale, IA Court Reporters (51452)
Lime Springs, IA Court Reporters (52155)
Lincoln, IA Court Reporters (50652)
Linden, IA Court Reporters (50146)
Lineville, IA Court Reporters (50147)
Linn Grove, IA Court Reporters (51033)
Lisbon, IA Court Reporters (52253)
Liscomb, IA Court Reporters (50148)
Little Cedar, IA Court Reporters (50454)
Little Rock, IA Court Reporters (51243)
Little Sioux, IA Court Reporters (51545)
Livermore, IA Court Reporters (50558)
Lockridge, IA Court Reporters (52635)
Logan, IA Court Reporters (51546)
Lohrville, IA Court Reporters (51453)
Lone Rock, IA Court Reporters (50559)
Lone Tree, IA Court Reporters (52755)
Long Grove, IA Court Reporters (52756)
Lorimor, IA Court Reporters (50149)
Lost Nation, IA Court Reporters (52254)
Lovilia, IA Court Reporters (50150)
Low Moor, IA Court Reporters (52757)
Lowden, IA Court Reporters (52255)
Lu Verne, IA Court Reporters (50560)
Luana, IA Court Reporters (52156)
Lucas, IA Court Reporters (50151)
Luther, IA Court Reporters (50152)
Luxemburg, IA Court Reporters (52056)
Luzerne, IA Court Reporters (52257)
Lynnville, IA Court Reporters (50153)
Lytton, IA Court Reporters (50561)
Macedonia, IA Court Reporters (51549)
Macksburg, IA Court Reporters (50155)
Madrid, IA Court Reporters (50156)
Magnolia, IA Court Reporters (51550)
Malcom, IA Court Reporters (50157)
Mallard, IA Court Reporters (50562)
Malvern, IA Court Reporters (51551)
Manchester, IA Court Reporters (52057)
Manilla, IA Court Reporters (51454)
Manly, IA Court Reporters (50456)
Manning, IA Court Reporters (51455)
Manson, IA Court Reporters (50563)
Mapleton, IA Court Reporters (51034)
Maquoketa, IA Court Reporters (52060)
Marathon, IA Court Reporters (50565)
Marble Rock, IA Court Reporters (50653)
Marcus, IA Court Reporters (51035)
Marengo, IA Court Reporters (52301)
Marion, IA Court Reporters (52302)
Marne, IA Court Reporters (51552)
Marquette, IA Court Reporters (52158)
Marshalltown, IA Court Reporters (50158)
Martelle, IA Court Reporters (52305)
Martensdale, IA Court Reporters (50160)
Martinsburg, IA Court Reporters (52568)
Mason City, IA Court Reporters (50401)
Masonville, IA Court Reporters (50654)
Massena, IA Court Reporters (50853)
Matlock, IA Court Reporters (51244)
Maurice, IA Court Reporters (51036)
Maxwell, IA Court Reporters (50161)
May City, IA Court Reporters (51349)
Maynard, IA Court Reporters (50655)
Mc Clelland, IA Court Reporters (51548)
McCallsburg, IA Court Reporters (50154)
McCausland, IA Court Reporters (52758)
McGregor, IA Court Reporters (52157)
McIntire, IA Court Reporters (50455)
Mechanicsville, IA Court Reporters (52306)
Mediapolis, IA Court Reporters (52637)
Melbourne, IA Court Reporters (50162)
Melcher-Dallas, IA Court Reporters (50163)
Melrose, IA Court Reporters (52569)
Melvin, IA Court Reporters (51350)
Menlo, IA Court Reporters (50164)
Meriden, IA Court Reporters (51037)
Merrill, IA Court Reporters (51038)
Meservey, IA Court Reporters (50457)
Middle Amana, IA Court Reporters (52307)
Middletown, IA Court Reporters (52638)
Miles, IA Court Reporters (52064)
Milford, IA Court Reporters (51351)
Millersburg, IA Court Reporters (52308)
Millerton, IA Court Reporters (50165)
Milo, IA Court Reporters (50166)
Milton, IA Court Reporters (52570)
Minburn, IA Court Reporters (50167)
Minden, IA Court Reporters (51553)
Mineola, IA Court Reporters (51554)
Mingo, IA Court Reporters (50168)
Missouri Valley, IA Court Reporters (51555)
Mitchellville, IA Court Reporters (50169)
Modale, IA Court Reporters (51556)
Mondamin, IA Court Reporters (51557)
Monmouth, IA Court Reporters (52309)
Monona, IA Court Reporters (52159)
Monroe, IA Court Reporters (50170)
Montezuma, IA Court Reporters (50171)
Monticello, IA Court Reporters (52310)
Montour, IA Court Reporters (50173)
Montpelier, IA Court Reporters (52759)
Montrose, IA Court Reporters (52639)
Moorhead, IA Court Reporters (51558)
Moorland, IA Court Reporters (50566)
Moravia, IA Court Reporters (52571)
Morley, IA Court Reporters (52312)
Morning Sun, IA Court Reporters (52640)
Morrison, IA Court Reporters (50657)
Moscow, IA Court Reporters (52760)
Moulton, IA Court Reporters (52572)
Mount Auburn, IA Court Reporters (52313)
Mount Ayr, IA Court Reporters (50854)
Mount Pleasant, IA Court Reporters (52641)
Mount Sterling, IA Court Reporters (52573)
Mount Union, IA Court Reporters (52644)
Mount Vernon, IA Court Reporters (52314)
Moville, IA Court Reporters (51039)
Murray, IA Court Reporters (50174)
Muscatine, IA Court Reporters (52761)
Mystic, IA Court Reporters (52574)
Nashua, IA Court Reporters (50658)
Nemaha, IA Court Reporters (50567)
Neola, IA Court Reporters (51559)
Nevada, IA Court Reporters (50201)
New Albin, IA Court Reporters (52160)
New Hampton, IA Court Reporters (50659)
New Hartford, IA Court Reporters (50660)
New Liberty, IA Court Reporters (52765)
New London, IA Court Reporters (52645)
New Market, IA Court Reporters (51646)
New Providence, IA Court Reporters (50206)
New Sharon, IA Court Reporters (50207)
New Vienna, IA Court Reporters (52065)
New Virginia, IA Court Reporters (50210)
Newell, IA Court Reporters (50568)
Newhall, IA Court Reporters (52315)
Newton, IA Court Reporters (50208)
Nichols, IA Court Reporters (52766)
Nodaway, IA Court Reporters (50857)
Nora Springs, IA Court Reporters (50458)
North Buena Vista, IA Court Reporters (52066)
North English, IA Court Reporters (52316)
North Liberty, IA Court Reporters (52317)
North Washington, IA Court Reporters (50661)
Northboro, IA Court Reporters (51647)
Northwood, IA Court Reporters (50459)
Norwalk, IA Court Reporters (50211)
Norway, IA Court Reporters (52318)
Oakdale, IA Court Reporters (52319)
Oakland, IA Court Reporters (51560)
Oakville, IA Court Reporters (52646)
Ocheyedan, IA Court Reporters (51354)
Odebolt, IA Court Reporters (51458)
Oelwein, IA Court Reporters (50662)
Ogden, IA Court Reporters (50212)
Okoboji, IA Court Reporters (51355)
Olds, IA Court Reporters (52647)
Olin, IA Court Reporters (52320)
Ollie, IA Court Reporters (52576)
Onawa, IA Court Reporters (51040)
Onslow, IA Court Reporters (52321)
Oran, IA Court Reporters (50664)
Orange City, IA Court Reporters (51041)
Orchard, IA Court Reporters (50460)
Orient, IA Court Reporters (50858)
Osage, IA Court Reporters (50461)
Osceola, IA Court Reporters (50213)
Oskaloosa, IA Court Reporters (52577)
Ossian, IA Court Reporters (52161)
Otho, IA Court Reporters (50569)
Otley, IA Court Reporters (50214)
Oto, IA Court Reporters (51044)
Ottosen, IA Court Reporters (50570)
Ottumwa, IA Court Reporters (52501)
Oxford, IA Court Reporters (52322)
Oxford Junction, IA Court Reporters (52323)
Oyens, IA Court Reporters (51045)
Pacific Junction, IA Court Reporters (51561)
Packwood, IA Court Reporters (52580)
Palmer, IA Court Reporters (50571)
Palo, IA Court Reporters (52324)
Panama, IA Court Reporters (51562)
Panora, IA Court Reporters (50216)
Parkersburg, IA Court Reporters (50665)
Parnell, IA Court Reporters (52325)
Paton, IA Court Reporters (50217)
Patterson, IA Court Reporters (50218)
Paullina, IA Court Reporters (51046)
Pella, IA Court Reporters (50219)
Peosta, IA Court Reporters (52068)
Percival, IA Court Reporters (51648)
Perry, IA Court Reporters (50220)
Persia, IA Court Reporters (51563)
Peru, IA Court Reporters (50222)
Peterson, IA Court Reporters (51047)
Pierson, IA Court Reporters (51048)
Pilot Grove, IA Court Reporters (52648)
Pilot Mound, IA Court Reporters (50223)
Pisgah, IA Court Reporters (51564)
Plainfield, IA Court Reporters (50666)
Plano, IA Court Reporters (52581)
Pleasant Valley, IA Court Reporters (52767)
Pleasantville, IA Court Reporters (50225)
Plover, IA Court Reporters (50573)
Plymouth, IA Court Reporters (50464)
Pocahontas, IA Court Reporters (50574)
Polk City, IA Court Reporters (50226)
Pomeroy, IA Court Reporters (50575)
Popejoy, IA Court Reporters (50227)
Portsmouth, IA Court Reporters (51565)
Postville, IA Court Reporters (52162)
Prairie City, IA Court Reporters (50228)
Prairieburg, IA Court Reporters (52219)
Prescott, IA Court Reporters (50859)
Preston, IA Court Reporters (52069)
Primghar, IA Court Reporters (51245)
Princeton, IA Court Reporters (52768)
Prole, IA Court Reporters (50229)
Promise City, IA Court Reporters (52583)
Protivin, IA Court Reporters (52163)
Pulaski, IA Court Reporters (52584)
Quasqueton, IA Court Reporters (52326)
Quimby, IA Court Reporters (51049)
Radcliffe, IA Court Reporters (50230)
Rake, IA Court Reporters (50465)
Ralston, IA Court Reporters (51459)
Randalia, IA Court Reporters (52164)
Randall, IA Court Reporters (50231)
Randolph, IA Court Reporters (51649)
Raymond, IA Court Reporters (50667)
Readlyn, IA Court Reporters (50668)
Reasnor, IA Court Reporters (50232)
Red Oak, IA Court Reporters (51566)
Redding, IA Court Reporters (50860)
Redfield, IA Court Reporters (50233)
Reinbeck, IA Court Reporters (50669)
Rembrandt, IA Court Reporters (50576)
Remsen, IA Court Reporters (51050)
Renwick, IA Court Reporters (50577)
Rhodes, IA Court Reporters (50234)
Riceville, IA Court Reporters (50466)
Richland, IA Court Reporters (52585)
Ricketts, IA Court Reporters (51460)
Ridgeway, IA Court Reporters (52165)
Ringsted, IA Court Reporters (50578)
Rippey, IA Court Reporters (50235)
Riverside, IA Court Reporters (52327)
Riverton, IA Court Reporters (51650)
Robins, IA Court Reporters (52328)
Rock Falls, IA Court Reporters (50467)
Rock Rapids, IA Court Reporters (51246)
Rock Valley, IA Court Reporters (51247)
Rockford, IA Court Reporters (50468)
Rockwell, IA Court Reporters (50469)
Rockwell City, IA Court Reporters (50579)
Rodney, IA Court Reporters (51051)
Roland, IA Court Reporters (50236)
Rolfe, IA Court Reporters (50581)
Rome, IA Court Reporters (52642)
Rose Hill, IA Court Reporters (52586)
Rowan, IA Court Reporters (50470)
Rowley, IA Court Reporters (52329)
Royal, IA Court Reporters (51357)
Rudd, IA Court Reporters (50471)
Runnells, IA Court Reporters (50237)
Russell, IA Court Reporters (50238)
Ruthven, IA Court Reporters (51358)
Rutland, IA Court Reporters (50582)
Ryan, IA Court Reporters (52330)
Sabula, IA Court Reporters (52070)
Sac City, IA Court Reporters (50583)
Saint Ansgar, IA Court Reporters (50472)
Saint Anthony, IA Court Reporters (50239)
Saint Charles, IA Court Reporters (50240)
Saint Donatus, IA Court Reporters (52071)
Saint Lucas, IA Court Reporters (52166)
Saint Marys, IA Court Reporters (50241)
Saint Olaf, IA Court Reporters (52072)
Saint Paul, IA Court Reporters (52657)
Salem, IA Court Reporters (52649)
Salix, IA Court Reporters (51052)
Sanborn, IA Court Reporters (51248)
Scarville, IA Court Reporters (50473)
Schaller, IA Court Reporters (51053)
Schleswig, IA Court Reporters (51461)
Scranton, IA Court Reporters (51462)
Searsboro, IA Court Reporters (50242)
Selma, IA Court Reporters (52588)
Sergeant Bluff, IA Court Reporters (51054)
Seymour, IA Court Reporters (52590)
Shambaugh, IA Court Reporters (51651)
Shannon City, IA Court Reporters (50861)
Sharpsburg, IA Court Reporters (50862)
Sheffield, IA Court Reporters (50475)
Shelby, IA Court Reporters (51570)
Sheldahl, IA Court Reporters (50243)
Sheldon, IA Court Reporters (51201)
Shell Rock, IA Court Reporters (50670)
Shellsburg, IA Court Reporters (52332)
Shenandoah, IA Court Reporters (51601)
Sherrill, IA Court Reporters (52073)
Sibley, IA Court Reporters (51249)
Sidney, IA Court Reporters (51652)
Sigourney, IA Court Reporters (52591)
Silver City, IA Court Reporters (51571)
Sioux Center, IA Court Reporters (51250)
Sioux City, IA Court Reporters (51101)
Sioux Rapids, IA Court Reporters (50585)
Slater, IA Court Reporters (50244)
Sloan, IA Court Reporters (51055)
Smithland, IA Court Reporters (51056)
Soldier, IA Court Reporters (51572)
Solon, IA Court Reporters (52333)
Somers, IA Court Reporters (50586)
South Amana, IA Court Reporters (52334)
South English, IA Court Reporters (52335)
Spencer, IA Court Reporters (51301)
Sperry, IA Court Reporters (52650)
Spillville, IA Court Reporters (52168)
Spirit Lake, IA Court Reporters (51360)
Spragueville, IA Court Reporters (52074)
Springbrook, IA Court Reporters (52075)
Springville, IA Court Reporters (52336)
Stacyville, IA Court Reporters (50476)
Stanhope, IA Court Reporters (50246)
Stanley, IA Court Reporters (50671)
Stanton, IA Court Reporters (51573)
Stanwood, IA Court Reporters (52337)
State Center, IA Court Reporters (50247)
Steamboat Rock, IA Court Reporters (50672)
Stockport, IA Court Reporters (52651)
Stockton, IA Court Reporters (52769)
Storm Lake, IA Court Reporters (50588)
Story City, IA Court Reporters (50248)
Stout, IA Court Reporters (50673)
Stratford, IA Court Reporters (50249)
Strawberry Point, IA Court Reporters (52076)
Stuart, IA Court Reporters (50250)
Sully, IA Court Reporters (50251)
Sumner, IA Court Reporters (50674)
Superior, IA Court Reporters (51363)
Sutherland, IA Court Reporters (51058)
Swaledale, IA Court Reporters (50477)
Swan, IA Court Reporters (50252)
Swea City, IA Court Reporters (50590)
Swedesburg, IA Court Reporters (52652)
Swisher, IA Court Reporters (52338)
Tabor, IA Court Reporters (51653)
Tama, IA Court Reporters (52339)
Teeds Grove, IA Court Reporters (52771)
Templeton, IA Court Reporters (51463)
Terril, IA Court Reporters (51364)
Thayer, IA Court Reporters (50254)
Thompson, IA Court Reporters (50478)
Thor, IA Court Reporters (50591)
Thornburg, IA Court Reporters (50255)
Thornton, IA Court Reporters (50479)
Thurman, IA Court Reporters (51654)
Tiffin, IA Court Reporters (52340)
Tingley, IA Court Reporters (50863)
Tipton, IA Court Reporters (52772)
Titonka, IA Court Reporters (50480)
Toddville, IA Court Reporters (52341)
Toeterville, IA Court Reporters (50481)
Toledo, IA Court Reporters (52342)
Tracy, IA Court Reporters (50256)
Traer, IA Court Reporters (50675)
Treynor, IA Court Reporters (51575)
Tripoli, IA Court Reporters (50676)
Troy Mills, IA Court Reporters (52344)
Truesdale, IA Court Reporters (50592)
Truro, IA Court Reporters (50257)
Udell, IA Court Reporters (52593)
Underwood, IA Court Reporters (51576)
Union, IA Court Reporters (50258)
Unionville, IA Court Reporters (52594)
University Park, IA Court Reporters (52595)
Urbana, IA Court Reporters (52345)
Urbandale, IA Court Reporters (50322)
Ute, IA Court Reporters (51060)
Vail, IA Court Reporters (51465)
Van Horne, IA Court Reporters (52346)
Van Meter, IA Court Reporters (50261)
Van Wert, IA Court Reporters (50262)
Varina, IA Court Reporters (50593)
Ventura, IA Court Reporters (50482)
Victor, IA Court Reporters (52347)
Villisca, IA Court Reporters (50864)
Vincent, IA Court Reporters (50594)
Vining, IA Court Reporters (52348)
Vinton, IA Court Reporters (52349)
Viola, IA Court Reporters (52350)
Volga, IA Court Reporters (52077)
Wadena, IA Court Reporters (52169)
Walcott, IA Court Reporters (52773)
Walford, IA Court Reporters (52351)
Walker, IA Court Reporters (52352)
Wall Lake, IA Court Reporters (51466)
Wallingford, IA Court Reporters (51365)
Walnut, IA Court Reporters (51577)
Wapello, IA Court Reporters (52653)
Washington, IA Court Reporters (52353)
Washta, IA Court Reporters (51061)
Waterloo, IA Court Reporters (50701)
Waterville, IA Court Reporters (52170)
Watkins, IA Court Reporters (52354)
Waucoma, IA Court Reporters (52171)
Waukee, IA Court Reporters (50263)
Waukon, IA Court Reporters (52172)
Waverly, IA Court Reporters (50677)
Wayland, IA Court Reporters (52654)
Webb, IA Court Reporters (51366)
Webster, IA Court Reporters (52355)
Webster City, IA Court Reporters (50595)
Weldon, IA Court Reporters (50264)
Wellman, IA Court Reporters (52356)
Wellsburg, IA Court Reporters (50680)
Welton, IA Court Reporters (52774)
Wesley, IA Court Reporters (50483)
West Bend, IA Court Reporters (50597)
West Branch, IA Court Reporters (52358)
West Burlington, IA Court Reporters (52655)
West Chester, IA Court Reporters (52359)
West Des Moines, IA Court Reporters (50265)
West Grove, IA Court Reporters (52538)
West Liberty, IA Court Reporters (52776)
West Point, IA Court Reporters (52656)
West Union, IA Court Reporters (52175)
Westfield, IA Court Reporters (51062)
Westgate, IA Court Reporters (50681)
Westphalia, IA Court Reporters (51578)
Westside, IA Court Reporters (51467)
Wever, IA Court Reporters (52658)
What Cheer, IA Court Reporters (50268)
Wheatland, IA Court Reporters (52777)
Whiting, IA Court Reporters (51063)
Whittemore, IA Court Reporters (50598)
Whitten, IA Court Reporters (50269)
Williams, IA Court Reporters (50271)
Williamsburg, IA Court Reporters (52361)
Williamson, IA Court Reporters (50272)
Wilton, IA Court Reporters (52778)
Winfield, IA Court Reporters (52659)
Winterset, IA Court Reporters (50273)
Winthrop, IA Court Reporters (50682)
Wiota, IA Court Reporters (50274)
Woden, IA Court Reporters (50484)
Woodbine, IA Court Reporters (51579)
Woodburn, IA Court Reporters (50275)
Woodward, IA Court Reporters (50276)
Woolstock, IA Court Reporters (50599)
Worthington, IA Court Reporters (52078)
Wyoming, IA Court Reporters (52362)
Yale, IA Court Reporters (50277)
Yarmouth, IA Court Reporters (52660)
Yorktown, IA Court Reporters (51656)
Zearing, IA Court Reporters (50278)
Zwingle, IA Court Reporters (52079)