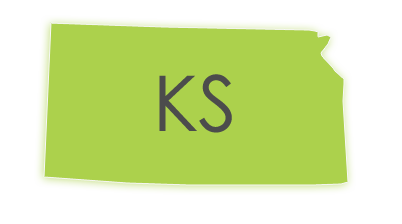 Instant Kansas Court Reporters. Try It Now.
The Discovery Litigation Services platform allows you to quickly book your Kansas court reporter, schedule, and coordinate your deposition just by uploading a deposition notice. Try it now - click upload then sit back knowing you're getting the best in the industry on your side.
Our real time ready Kansas court reporters are available anywhere in the state regardless of when or where your deposition will take place.
With a Discovery video enabled Kansas court reporter we can deliver the most qualified court reporter for your case. Pulling from a wide reaching court reporting community, we can ensure you will get the right professional for the job. Stop wasting time on unreliable freelancers and get the stability, quality, and assurance of the Discovery Litigations Services court reporter firm.
Get A Video Streaming Enabled Kansas Court Reporter
Qualified Court Reporters.
Discovery Litigation uses only the best reporters for your matters. Being owned and operated by an experienced court reporter, we understand the importance of the professionalism required to ensure your deposition goes smoothly.
You can trust on Discovery Litigation. With more than 20 years of experience, you can know that you are in good hands.
Professional. Experienced. Timely. Our court reporters are there when you need them.
Build A Partnership That Goes Beyond
With Discovery Litigation Services you gain an ally. Discovery provides you with much more than a one-off service. You are getting custom tailored solutions, and a relationship that goes beyond what's on paper.
As a Discovery Litigation Services client you will benefit from our stellar performance, friendly experienced court reporters and management.
With over twenty years of on the job experience we have amassed a thorough network of connections that we are happy to tap on your behalf. We ensure no stone is left unturned in getting you exactly what you need at the right price.
We operate on your behalf and within your best interest. When you put Discovery on your side, you're enlisting an entire team of professionals to further your efforts. You're boosting your reach beyond the average to employ the best court reporters, videographers, and legal experts for your case.
Discovery is more than a service provider, we are a web of effectiveness. We are an instant army at your disposal. Put our team of professionals to work for you and enjoy the freedom that comes with it.
To get a quote, start here. Just upload your deposition notice or give us a call to quickly have all of your deposition requirements taken care of saving you time and energy to devote to the more important aspects of your case.
Discovery Litigation Services knows you have options with your litigation services. We are here to provide superior service, all the time, every time.
From finding a conference room to host your deposition to staffing it with a skilled court reporter, videographer and interpreter, Discovery Litigation Services will go above and beyond to fulfill your needs. We understand the importance of getting it done right. In our business, there is no margin for error.
Call Discovery at (855) 847-0999. See for yourself why so many call us their reporting company.
Schedule Your Deposition Now!
Kansas Court Reporting Available In:
City Name
Abbyville, KS Court Reporters (67510)
Abilene, KS Court Reporters (67410)
Admire, KS Court Reporters (66830)
Agenda, KS Court Reporters (66930)
Agra, KS Court Reporters (67621)
Albert, KS Court Reporters (67511)
Alden, KS Court Reporters (67512)
Alexander, KS Court Reporters (67513)
Allen, KS Court Reporters (66833)
Alma, KS Court Reporters (66401)
Almena, KS Court Reporters (67622)
Alta Vista, KS Court Reporters (66834)
Altamont, KS Court Reporters (67330)
Alton, KS Court Reporters (67623)
Altoona, KS Court Reporters (66710)
Americus, KS Court Reporters (66835)
Andale, KS Court Reporters (67001)
Andover, KS Court Reporters (67002)
Anthony, KS Court Reporters (67003)
Arcadia, KS Court Reporters (66711)
Argonia, KS Court Reporters (67004)
Arkansas City, KS Court Reporters (67005)
Arlington, KS Court Reporters (67514)
Arma, KS Court Reporters (66712)
Arnold, KS Court Reporters (67515)
Ashland, KS Court Reporters (67831)
Assaria, KS Court Reporters (67416)
Atchison, KS Court Reporters (66002)
Athol, KS Court Reporters (66932)
Atlanta, KS Court Reporters (67008)
Attica, KS Court Reporters (67009)
Atwood, KS Court Reporters (67730)
Auburn, KS Court Reporters (66402)
Augusta, KS Court Reporters (67010)
Aurora, KS Court Reporters (67417)
Axtell, KS Court Reporters (66403)
Baileyville, KS Court Reporters (66404)
Baldwin City, KS Court Reporters (66006)
Barnard, KS Court Reporters (67418)
Barnes, KS Court Reporters (66933)
Bartlett, KS Court Reporters (67332)
Basehor, KS Court Reporters (66007)
Baxter Springs, KS Court Reporters (66713)
Bazine, KS Court Reporters (67516)
Beattie, KS Court Reporters (66406)
Beaumont, KS Court Reporters (67012)
Beeler, KS Court Reporters (67518)
Belle Plaine, KS Court Reporters (67013)
Belleville, KS Court Reporters (66935)
Beloit, KS Court Reporters (67420)
Belpre, KS Court Reporters (67519)
Belvue, KS Court Reporters (66407)
Bendena, KS Court Reporters (66008)
Benedict, KS Court Reporters (66714)
Bennington, KS Court Reporters (67422)
Bentley, KS Court Reporters (67016)
Benton, KS Court Reporters (67017)
Bern, KS Court Reporters (66408)
Berryton, KS Court Reporters (66409)
Beverly, KS Court Reporters (67423)
Bird City, KS Court Reporters (67731)
Bison, KS Court Reporters (67520)
Blue Mound, KS Court Reporters (66010)
Blue Rapids, KS Court Reporters (66411)
Bluff City, KS Court Reporters (67018)
Bogue, KS Court Reporters (67625)
Bonner Springs, KS Court Reporters (66012)
Bremen, KS Court Reporters (66412)
Brewster, KS Court Reporters (67732)
Bronson, KS Court Reporters (66716)
Brookville, KS Court Reporters (67425)
Brownell, KS Court Reporters (67521)
Bucklin, KS Court Reporters (67834)
Bucyrus, KS Court Reporters (66013)
Buffalo, KS Court Reporters (66717)
Buhler, KS Court Reporters (67522)
Bunker Hill, KS Court Reporters (67626)
Burden, KS Court Reporters (67019)
Burdett, KS Court Reporters (67523)
Burdick, KS Court Reporters (66838)
Burlingame, KS Court Reporters (66413)
Burlington, KS Court Reporters (66839)
Burns, KS Court Reporters (66840)
Burr Oak, KS Court Reporters (66936)
Burrton, KS Court Reporters (67020)
Bushton, KS Court Reporters (67427)
Byers, KS Court Reporters (67021)
Caldwell, KS Court Reporters (67022)
Cambridge, KS Court Reporters (67023)
Caney, KS Court Reporters (67333)
Canton, KS Court Reporters (67428)
Carbondale, KS Court Reporters (66414)
Cassoday, KS Court Reporters (66842)
Catharine, KS Court Reporters (67627)
Cawker City, KS Court Reporters (67430)
Cedar, KS Court Reporters (67628)
Cedar Point, KS Court Reporters (66843)
Cedar Vale, KS Court Reporters (67024)
Centerville, KS Court Reporters (66014)
Centralia, KS Court Reporters (66415)
Chanute, KS Court Reporters (66720)
Chapman, KS Court Reporters (67431)
Chase, KS Court Reporters (67524)
Chautauqua, KS Court Reporters (67334)
Cheney, KS Court Reporters (67025)
Cherokee, KS Court Reporters (66724)
Cherryvale, KS Court Reporters (67335)
Chetopa, KS Court Reporters (67336)
Cimarron, KS Court Reporters (67835)
Circleville, KS Court Reporters (66416)
Claflin, KS Court Reporters (67525)
Clay Center, KS Court Reporters (67432)
Clayton, KS Court Reporters (67629)
Clearview City, KS Court Reporters (66019)
Clearwater, KS Court Reporters (67026)
Clifton, KS Court Reporters (66937)
Clyde, KS Court Reporters (66938)
Coats, KS Court Reporters (67028)
Coffeyville, KS Court Reporters (67337)
Colby, KS Court Reporters (67701)
Coldwater, KS Court Reporters (67029)
Collyer, KS Court Reporters (67631)
Colony, KS Court Reporters (66015)
Columbus, KS Court Reporters (66725)
Colwich, KS Court Reporters (67030)
Concordia, KS Court Reporters (66901)
Conway Springs, KS Court Reporters (67031)
Coolidge, KS Court Reporters (67836)
Copeland, KS Court Reporters (67837)
Corning, KS Court Reporters (66417)
Cottonwood Falls, KS Court Reporters (66845)
Council Grove, KS Court Reporters (66846)
Courtland, KS Court Reporters (66939)
Crestline, KS Court Reporters (66728)
Cuba, KS Court Reporters (66940)
Cummings, KS Court Reporters (66016)
Cunningham, KS Court Reporters (67035)
Damar, KS Court Reporters (67632)
Danville, KS Court Reporters (67036)
De Soto, KS Court Reporters (66018)
Dearing, KS Court Reporters (67340)
Deerfield, KS Court Reporters (67838)
Delia, KS Court Reporters (66418)
Delphos, KS Court Reporters (67436)
Denison, KS Court Reporters (66419)
Dennis, KS Court Reporters (67341)
Denton, KS Court Reporters (66017)
Derby, KS Court Reporters (67037)
Dexter, KS Court Reporters (67038)
Dighton, KS Court Reporters (67839)
Dodge City, KS Court Reporters (67801)
Dorrance, KS Court Reporters (67634)
Douglass, KS Court Reporters (67039)
Dover, KS Court Reporters (66420)
Downs, KS Court Reporters (67437)
Dresden, KS Court Reporters (67635)
Durham, KS Court Reporters (67438)
Dwight, KS Court Reporters (66849)
Easton, KS Court Reporters (66020)
Edgerton, KS Court Reporters (66021)
Edna, KS Court Reporters (67342)
Edson, KS Court Reporters (67733)
Edwardsville, KS Court Reporters (66113)
Effingham, KS Court Reporters (66023)
El Dorado, KS Court Reporters (67042)
Elbing, KS Court Reporters (67041)
Elk City, KS Court Reporters (67344)
Elk Falls, KS Court Reporters (67345)
Elkhart, KS Court Reporters (67950)
Ellinwood, KS Court Reporters (67526)
Ellis, KS Court Reporters (67637)
Ellsworth, KS Court Reporters (67439)
Elmdale, KS Court Reporters (66850)
Elsmore, KS Court Reporters (66732)
Elwood, KS Court Reporters (66024)
Emmett, KS Court Reporters (66422)
Emporia, KS Court Reporters (66801)
Englewood, KS Court Reporters (67840)
Ensign, KS Court Reporters (67841)
Enterprise, KS Court Reporters (67441)
Erie, KS Court Reporters (66733)
Esbon, KS Court Reporters (66941)
Eskridge, KS Court Reporters (66423)
Eudora, KS Court Reporters (66025)
Eureka, KS Court Reporters (67045)
Everest, KS Court Reporters (66424)
Fairview, KS Court Reporters (66425)
Fall River, KS Court Reporters (67047)
Falun, KS Court Reporters (67442)
Farlington, KS Court Reporters (66734)
Florence, KS Court Reporters (66851)
Fontana, KS Court Reporters (66026)
Ford, KS Court Reporters (67842)
Formoso, KS Court Reporters (66942)
Fort Dodge, KS Court Reporters (67843)
Fort Leavenworth, KS Court Reporters (66027)
Fort Riley, KS Court Reporters (66442)
Fort Scott, KS Court Reporters (66701)
Fostoria, KS Court Reporters (66426)
Fowler, KS Court Reporters (67844)
Frankfort, KS Court Reporters (66427)
Franklin, KS Court Reporters (66735)
Fredonia, KS Court Reporters (66736)
Freeport, KS Court Reporters (67049)
Frontenac, KS Court Reporters (66763)
Fulton, KS Court Reporters (66738)
Galena, KS Court Reporters (66739)
Galesburg, KS Court Reporters (66740)
Galva, KS Court Reporters (67443)
Garden City, KS Court Reporters (67846)
Garden Plain, KS Court Reporters (67050)
Gardner, KS Court Reporters (66030)
Garfield, KS Court Reporters (67529)
Garland, KS Court Reporters (66741)
Garnett, KS Court Reporters (66032)
Gas, KS Court Reporters (66742)
Gaylord, KS Court Reporters (67638)
Gem, KS Court Reporters (67734)
Geneseo, KS Court Reporters (67444)
Geuda Springs, KS Court Reporters (67051)
Girard, KS Court Reporters (66743)
Glade, KS Court Reporters (67639)
Glasco, KS Court Reporters (67445)
Glen Elder, KS Court Reporters (67446)
Goddard, KS Court Reporters (67052)
Goessel, KS Court Reporters (67053)
Goff, KS Court Reporters (66428)
Goodland, KS Court Reporters (67735)
Gorham, KS Court Reporters (67640)
Gove, KS Court Reporters (67736)
Grainfield, KS Court Reporters (67737)
Grantville, KS Court Reporters (66429)
Great Bend, KS Court Reporters (67530)
Greeley, KS Court Reporters (66033)
Green, KS Court Reporters (67447)
Greenleaf, KS Court Reporters (66943)
Greensburg, KS Court Reporters (67054)
Greenwich, KS Court Reporters (67055)
Grenola, KS Court Reporters (67346)
Gridley, KS Court Reporters (66852)
Grinnell, KS Court Reporters (67738)
Gypsum, KS Court Reporters (67448)
Haddam, KS Court Reporters (66944)
Halstead, KS Court Reporters (67056)
Hamilton, KS Court Reporters (66853)
Hanover, KS Court Reporters (66945)
Hanston, KS Court Reporters (67849)
Hardtner, KS Court Reporters (67057)
Harper, KS Court Reporters (67058)
Hartford, KS Court Reporters (66854)
Harveyville, KS Court Reporters (66431)
Havana, KS Court Reporters (67347)
Haven, KS Court Reporters (67543)
Havensville, KS Court Reporters (66432)
Haviland, KS Court Reporters (67059)
Hays, KS Court Reporters (67601)
Haysville, KS Court Reporters (67060)
Hazelton, KS Court Reporters (67061)
Healy, KS Court Reporters (67850)
Hepler, KS Court Reporters (66746)
Herington, KS Court Reporters (67449)
Herndon, KS Court Reporters (67739)
Hesston, KS Court Reporters (67062)
Hiawatha, KS Court Reporters (66434)
Highland, KS Court Reporters (66035)
Hill City, KS Court Reporters (67642)
Hillsboro, KS Court Reporters (67063)
Hillsdale, KS Court Reporters (66036)
Hoisington, KS Court Reporters (67544)
Holcomb, KS Court Reporters (67851)
Hollenberg, KS Court Reporters (66946)
Holton, KS Court Reporters (66436)
Holyrood, KS Court Reporters (67450)
Home, KS Court Reporters (66438)
Hope, KS Court Reporters (67451)
Horton, KS Court Reporters (66439)
Howard, KS Court Reporters (67349)
Hoxie, KS Court Reporters (67740)
Hoyt, KS Court Reporters (66440)
Hudson, KS Court Reporters (67545)
Hugoton, KS Court Reporters (67951)
Humboldt, KS Court Reporters (66748)
Hunter, KS Court Reporters (67452)
Hutchinson, KS Court Reporters (67501)
Independence, KS Court Reporters (67301)
Ingalls, KS Court Reporters (67853)
Inman, KS Court Reporters (67546)
Iola, KS Court Reporters (66749)
Isabel, KS Court Reporters (67065)
Iuka, KS Court Reporters (67066)
Jamestown, KS Court Reporters (66948)
Jennings, KS Court Reporters (67643)
Jetmore, KS Court Reporters (67854)
Jewell, KS Court Reporters (66949)
Johnson, KS Court Reporters (67855)
Junction City, KS Court Reporters (66441)
Kanopolis, KS Court Reporters (67454)
Kanorado, KS Court Reporters (67741)
Kansas City, KS Court Reporters (66101)
Kechi, KS Court Reporters (67067)
Kendall, KS Court Reporters (67857)
Kensington, KS Court Reporters (66951)
Kincaid, KS Court Reporters (66039)
Kingman, KS Court Reporters (67068)
Kinsley, KS Court Reporters (67547)
Kiowa, KS Court Reporters (67070)
Kirwin, KS Court Reporters (67644)
Kismet, KS Court Reporters (67859)
La Crosse, KS Court Reporters (67548)
La Cygne, KS Court Reporters (66040)
La Harpe, KS Court Reporters (66751)
Lake City, KS Court Reporters (67071)
Lakin, KS Court Reporters (67860)
Lamont, KS Court Reporters (66855)
Lancaster, KS Court Reporters (66041)
Lane, KS Court Reporters (66042)
Lansing, KS Court Reporters (66043)
Larned, KS Court Reporters (67550)
Latham, KS Court Reporters (67072)
Lawrence, KS Court Reporters (66044)
Le Roy, KS Court Reporters (66857)
Leavenworth, KS Court Reporters (66048)
Leawood, KS Court Reporters (66206)
Lebanon, KS Court Reporters (66952)
Lebo, KS Court Reporters (66856)
Lecompton, KS Court Reporters (66050)
Lehigh, KS Court Reporters (67073)
Lenexa, KS Court Reporters (66215)
Lenora, KS Court Reporters (67645)
Leon, KS Court Reporters (67074)
Leonardville, KS Court Reporters (66449)
Leoti, KS Court Reporters (67861)
Levant, KS Court Reporters (67743)
Lewis, KS Court Reporters (67552)
Liberal, KS Court Reporters (67901)
Liberty, KS Court Reporters (67351)
Liebenthal, KS Court Reporters (67553)
Lincoln, KS Court Reporters (67455)
Lincolnville, KS Court Reporters (66858)
Lindsborg, KS Court Reporters (67456)
Linn, KS Court Reporters (66953)
Linwood, KS Court Reporters (66052)
Little River, KS Court Reporters (67457)
Logan, KS Court Reporters (67646)
Long Island, KS Court Reporters (67647)
Longford, KS Court Reporters (67458)
Longton, KS Court Reporters (67352)
Lorraine, KS Court Reporters (67459)
Lost Springs, KS Court Reporters (66859)
Louisburg, KS Court Reporters (66053)
Lucas, KS Court Reporters (67648)
Ludell, KS Court Reporters (67744)
Luray, KS Court Reporters (67649)
Lyndon, KS Court Reporters (66451)
Lyons, KS Court Reporters (67554)
Macksville, KS Court Reporters (67557)
Madison, KS Court Reporters (66860)
Mahaska, KS Court Reporters (66955)
Maize, KS Court Reporters (67101)
Manhattan, KS Court Reporters (66502)
Mankato, KS Court Reporters (66956)
Manter, KS Court Reporters (67862)
Maple City, KS Court Reporters (67102)
Maple Hill, KS Court Reporters (66507)
Mapleton, KS Court Reporters (66754)
Marienthal, KS Court Reporters (67863)
Marion, KS Court Reporters (66861)
Marquette, KS Court Reporters (67464)
Marysville, KS Court Reporters (66508)
Matfield Green, KS Court Reporters (66862)
Mayetta, KS Court Reporters (66509)
Mayfield, KS Court Reporters (67103)
Mc Cune, KS Court Reporters (66753)
Mc Donald, KS Court Reporters (67745)
Mc Farland, KS Court Reporters (66501)
McConnell Air Force Base, KS Court Reporters (67221)
McCracken, KS Court Reporters (67556)
McLouth, KS Court Reporters (66054)
McPherson, KS Court Reporters (67460)
Meade, KS Court Reporters (67864)
Medicine Lodge, KS Court Reporters (67104)
Melvern, KS Court Reporters (66510)
Meriden, KS Court Reporters (66512)
Milan, KS Court Reporters (67105)
Milford, KS Court Reporters (66514)
Milton, KS Court Reporters (67106)
Miltonvale, KS Court Reporters (67466)
Minneapolis, KS Court Reporters (67467)
Minneola, KS Court Reporters (67865)
Mission, KS Court Reporters (66201)
Moline, KS Court Reporters (67353)
Montezuma, KS Court Reporters (67867)
Monument, KS Court Reporters (67747)
Moran, KS Court Reporters (66755)
Morganville, KS Court Reporters (67468)
Morland, KS Court Reporters (67650)
Morrill, KS Court Reporters (66515)
Morrowville, KS Court Reporters (66958)
Moscow, KS Court Reporters (67952)
Mound City, KS Court Reporters (66056)
Mound Valley, KS Court Reporters (67354)
Moundridge, KS Court Reporters (67107)
Mount Hope, KS Court Reporters (67108)
Mulberry, KS Court Reporters (66756)
Mullinville, KS Court Reporters (67109)
Mulvane, KS Court Reporters (67110)
Munden, KS Court Reporters (66959)
Murdock, KS Court Reporters (67111)
Muscotah, KS Court Reporters (66058)
Narka, KS Court Reporters (66960)
Nashville, KS Court Reporters (67112)
Natoma, KS Court Reporters (67651)
Neal, KS Court Reporters (66863)
Nekoma, KS Court Reporters (67559)
Neodesha, KS Court Reporters (66757)
Neosho Falls, KS Court Reporters (66758)
Neosho Rapids, KS Court Reporters (66864)
Ness City, KS Court Reporters (67560)
Netawaka, KS Court Reporters (66516)
New Albany, KS Court Reporters (66759)
New Cambria, KS Court Reporters (67470)
New Century, KS Court Reporters (66031)
Newton, KS Court Reporters (67114)
Nickerson, KS Court Reporters (67561)
Niotaze, KS Court Reporters (67355)
Norcatur, KS Court Reporters (67653)
North Newton, KS Court Reporters (67117)
Norton, KS Court Reporters (67654)
Nortonville, KS Court Reporters (66060)
Norway, KS Court Reporters (66961)
Norwich, KS Court Reporters (67118)
Oakley, KS Court Reporters (67748)
Oberlin, KS Court Reporters (67749)
Offerle, KS Court Reporters (67563)
Ogallah, KS Court Reporters (67656)
Ogden, KS Court Reporters (66517)
Oketo, KS Court Reporters (66518)
Olathe, KS Court Reporters (66051)
Olmitz, KS Court Reporters (67564)
Olpe, KS Court Reporters (66865)
Olsburg, KS Court Reporters (66520)
Onaga, KS Court Reporters (66521)
Oneida, KS Court Reporters (66522)
Opolis, KS Court Reporters (66760)
Osage City, KS Court Reporters (66523)
Osawatomie, KS Court Reporters (66064)
Osborne, KS Court Reporters (67473)
Oskaloosa, KS Court Reporters (66066)
Oswego, KS Court Reporters (67356)
Otis, KS Court Reporters (67565)
Ottawa, KS Court Reporters (66067)
Overbrook, KS Court Reporters (66524)
Overland Park, KS Court Reporters (66204)
Oxford, KS Court Reporters (67119)
Ozawkie, KS Court Reporters (66070)
Palco, KS Court Reporters (67657)
Palmer, KS Court Reporters (66962)
Paola, KS Court Reporters (66071)
Paradise, KS Court Reporters (67658)
Park, KS Court Reporters (67751)
Parker, KS Court Reporters (66072)
Parsons, KS Court Reporters (67357)
Partridge, KS Court Reporters (67566)
Pawnee Rock, KS Court Reporters (67567)
Paxico, KS Court Reporters (66526)
Peabody, KS Court Reporters (66866)
Peck, KS Court Reporters (67120)
Penokee, KS Court Reporters (67659)
Perry, KS Court Reporters (66073)
Peru, KS Court Reporters (67360)
Pfeifer, KS Court Reporters (67660)
Phillipsburg, KS Court Reporters (67661)
Piedmont, KS Court Reporters (67122)
Pierceville, KS Court Reporters (67868)
Piqua, KS Court Reporters (66761)
Pittsburg, KS Court Reporters (66762)
Plains, KS Court Reporters (67869)
Plainville, KS Court Reporters (67663)
Pleasanton, KS Court Reporters (66075)
Plevna, KS Court Reporters (67568)
Pomona, KS Court Reporters (66076)
Portis, KS Court Reporters (67474)
Potter, KS Court Reporters (66077)
Potwin, KS Court Reporters (67123)
Powhattan, KS Court Reporters (66527)
Prairie View, KS Court Reporters (67664)
Prairie Village, KS Court Reporters (66208)
Pratt, KS Court Reporters (67124)
Prescott, KS Court Reporters (66767)
Pretty Prairie, KS Court Reporters (67570)
Princeton, KS Court Reporters (66078)
Protection, KS Court Reporters (67127)
Quenemo, KS Court Reporters (66528)
Quinter, KS Court Reporters (67752)
Rago, KS Court Reporters (67128)
Ramona, KS Court Reporters (67475)
Randall, KS Court Reporters (66963)
Randolph, KS Court Reporters (66554)
Ransom, KS Court Reporters (67572)
Rantoul, KS Court Reporters (66079)
Raymond, KS Court Reporters (67573)
Reading, KS Court Reporters (66868)
Redfield, KS Court Reporters (66769)
Republic, KS Court Reporters (66964)
Rexford, KS Court Reporters (67753)
Richfield, KS Court Reporters (67953)
Richmond, KS Court Reporters (66080)
Riley, KS Court Reporters (66531)
Riverton, KS Court Reporters (66770)
Robinson, KS Court Reporters (66532)
Rock, KS Court Reporters (67131)
Rolla, KS Court Reporters (67954)
Rosalia, KS Court Reporters (67132)
Rose Hill, KS Court Reporters (67133)
Rossville, KS Court Reporters (66533)
Roxbury, KS Court Reporters (67476)
Rozel, KS Court Reporters (67574)
Rush Center, KS Court Reporters (67575)
Russell, KS Court Reporters (67665)
Sabetha, KS Court Reporters (66534)
Saint Francis, KS Court Reporters (67756)
Saint George, KS Court Reporters (66535)
Saint John, KS Court Reporters (67576)
Saint Marys, KS Court Reporters (66536)
Saint Paul, KS Court Reporters (66771)
Salina, KS Court Reporters (67401)
Satanta, KS Court Reporters (67870)
Savonburg, KS Court Reporters (66772)
Sawyer, KS Court Reporters (67134)
Scammon, KS Court Reporters (66773)
Scandia, KS Court Reporters (66966)
Schoenchen, KS Court Reporters (67667)
Scott City, KS Court Reporters (67871)
Scranton, KS Court Reporters (66537)
Sedan, KS Court Reporters (67361)
Sedgwick, KS Court Reporters (67135)
Selden, KS Court Reporters (67757)
Seneca, KS Court Reporters (66538)
Severy, KS Court Reporters (67137)
Sharon, KS Court Reporters (67138)
Sharon Springs, KS Court Reporters (67758)
Shawnee, KS Court Reporters (66203)
Shawnee Mission, KS Court Reporters (66250)
Silver Lake, KS Court Reporters (66539)
Simpson, KS Court Reporters (67478)
Smith Center, KS Court Reporters (66967)
Soldier, KS Court Reporters (66540)
Solomon, KS Court Reporters (67480)
South Haven, KS Court Reporters (67140)
South Hutchinson, KS Court Reporters (67505)
Spearville, KS Court Reporters (67876)
Spivey, KS Court Reporters (67142)
Spring Hill, KS Court Reporters (66083)
Stafford, KS Court Reporters (67578)
Stark, KS Court Reporters (66775)
Sterling, KS Court Reporters (67579)
Stilwell, KS Court Reporters (66085)
Stockton, KS Court Reporters (67669)
Strong City, KS Court Reporters (66869)
Sublette, KS Court Reporters (67877)
Summerfield, KS Court Reporters (66541)
Sun City, KS Court Reporters (67143)
Sycamore, KS Court Reporters (67363)
Sylvan Grove, KS Court Reporters (67481)
Sylvia, KS Court Reporters (67581)
Syracuse, KS Court Reporters (67878)
Talmage, KS Court Reporters (67482)
Tampa, KS Court Reporters (67483)
Tecumseh, KS Court Reporters (66542)
Tescott, KS Court Reporters (67484)
Thayer, KS Court Reporters (66776)
Tipton, KS Court Reporters (67485)
Tonganoxie, KS Court Reporters (66086)
Topeka, KS Court Reporters (66601)
Toronto, KS Court Reporters (66777)
Towanda, KS Court Reporters (67144)
Treece, KS Court Reporters (66778)
Tribune, KS Court Reporters (67879)
Troy, KS Court Reporters (66087)
Turon, KS Court Reporters (67583)
Tyro, KS Court Reporters (67364)
Udall, KS Court Reporters (67146)
Ulysses, KS Court Reporters (67880)
Uniontown, KS Court Reporters (66779)
Utica, KS Court Reporters (67584)
Valley Center, KS Court Reporters (67147)
Valley Falls, KS Court Reporters (66088)
Vassar, KS Court Reporters (66543)
Vermillion, KS Court Reporters (66544)
Victoria, KS Court Reporters (67671)
Viola, KS Court Reporters (67149)
Virgil, KS Court Reporters (66870)
Wa Keeney, KS Court Reporters (67672)
Wakarusa, KS Court Reporters (66546)
Wakefield, KS Court Reporters (67487)
Waldo, KS Court Reporters (67673)
Waldron, KS Court Reporters (67150)
Walker, KS Court Reporters (67674)
Wallace, KS Court Reporters (67761)
Walnut, KS Court Reporters (66780)
Walton, KS Court Reporters (67151)
Wamego, KS Court Reporters (66547)
Washington, KS Court Reporters (66968)
Waterville, KS Court Reporters (66548)
Wathena, KS Court Reporters (66090)
Waverly, KS Court Reporters (66871)
Webber, KS Court Reporters (66970)
Weir, KS Court Reporters (66781)
Welda, KS Court Reporters (66091)
Wellington, KS Court Reporters (67152)
Wellsville, KS Court Reporters (66092)
Weskan, KS Court Reporters (67762)
West Mineral, KS Court Reporters (66782)
Westmoreland, KS Court Reporters (66549)
Westphalia, KS Court Reporters (66093)
Wetmore, KS Court Reporters (66550)
White City, KS Court Reporters (66872)
White Cloud, KS Court Reporters (66094)
Whitewater, KS Court Reporters (67154)
Whiting, KS Court Reporters (66552)
Wichita, KS Court Reporters (67201)
Williamsburg, KS Court Reporters (66095)
Wilmore, KS Court Reporters (67155)
Wilsey, KS Court Reporters (66873)
Wilson, KS Court Reporters (67490)
Winchester, KS Court Reporters (66097)
Windom, KS Court Reporters (67491)
Winfield, KS Court Reporters (67156)
Winona, KS Court Reporters (67764)
Woodbine, KS Court Reporters (67492)
Woodston, KS Court Reporters (67675)
Wright, KS Court Reporters (67882)
Yates Center, KS Court Reporters (66783)
Yoder, KS Court Reporters (67585)
Zenda, KS Court Reporters (67159)