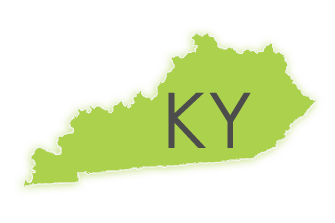 HOW MANY KENTUCKY COURT REPORTERS ARE NEEDED TO SCREW IN A LIGHT BULB?
None. Kentucky Court reporters can work in the dark. The right court reporter has the skill, speed, and professionalism to exceed your expectations every time. Having the right court reporter is kind of like the electrical system running power throughout your house, or akin to your high-speed internet connection. When it is doing its job correctly and can handle any energy load or task you can possibly throw at it, you hardly notice it at all. However, when the system falters, the entire operation of your house comes to a complete and grinding halt. You are one power surge away from the Stone Age.
WHAT'S IN THE PACKAGE? (TAKE A PEEK)
With Discovery Litigation Services you get a full-service powerhouse performing on your behalf. You get the cream of the crop at the click of a mouse. You get a dedicated team of experienced professionals at your beck and call. With Discovery Litigation Services you get 20+ years of experience supporting your team just by pressing a button.
Kentucky Court Reporter Extraordinaire
Stop paying for "features" that should be included. Discovery Litigation Services does not restrict its clients by reserving the most basic, rudimentary features and services as an upsell later on. DLS is devoted to providing the best value for your dollar at a price that makes sense.
Expedited Transcripts
This means, no more waiting a week on transcripts that you needed yesterday. Our clients operate in the modern world, it's fast paced and demands results. Discovery Litigation Services is happy to meet your needs and exceed your expectations at every turn. With high expectations already set, reach out to us to see how we will push that bar up its standards and still leap over with ease.
Click here For A Comprehensive List Of Court Reporting Services
Instant On Demand Technology To Bolster Your Litigation
If you are looking for an easier way, then you have come to the right place. Discovery Litigation Services provides you with a simple point-and-click solution to your deposition needs, housing all necessary materials, services, and tools under one easy to use platform with easy to use online case management tools.
Schedule Your Deposition Online
Join us in the 21st century, where high quality solutions are instantly available. From any page on this site, you can easily schedule your deposition with just a couple of clicks. Start by selecting "Schedule A Deposition" from the toolbar. With only four fields to fill out, you can obtain the full power of Discovery Litigation Services in just a few seconds.
Review And Pay Invoices From Anywhere
Life happens and in the technological age, we need to have the ability to conduct business and make decisions rapidly from anywhere in the world. The Discovery Litigation Services suite offers you the ability to quickly find, review, and settle invoices from you phone or any internet connected computer. No more sifting through your stuffed email inbox looking for vital documents. Our case management tools make it easy to stay organized and on top of costs, whether you are in or out of the office.
Check Out The Full Suite Of DLS Services
Discovery Litigation Services knows you have options with your litigation services. We are here to provide superior service, all the time, every time.
From finding a conference room to host your deposition to staffing it with a skilled court reporter, videographer and interpreter, Discovery Litigation Services will go above and beyond to fulfill your needs. We understand the importance of getting it done right. In our business, there is no margin for error.
Call Discovery at (855) 847-0999. See for yourself why so many call us their reporting company.
Schedule Your Deposition Now!
Kentucky Court Reporting Available In:
City Name
Aberdeen, KY Court Reporters (42201)
Adairville, KY Court Reporters (42202)
Adams, KY Court Reporters (41201)
Adolphus, KY Court Reporters (42120)
Ages Brookside, KY Court Reporters (40801)
Albany, KY Court Reporters (42602)
Alexandria, KY Court Reporters (41001)
Allegre, KY Court Reporters (42203)
Allen, KY Court Reporters (41601)
Allensville, KY Court Reporters (42204)
Almo, KY Court Reporters (42020)
Alpha, KY Court Reporters (42603)
Alvaton, KY Court Reporters (42122)
Annville, KY Court Reporters (40402)
Argillite, KY Court Reporters (41121)
Arjay, KY Court Reporters (40902)
Arlington, KY Court Reporters (42021)
Artemus, KY Court Reporters (40903)
Ary, KY Court Reporters (41712)
Ashcamp, KY Court Reporters (41512)
Asher, KY Court Reporters (40803)
Ashland, KY Court Reporters (41101)
Athol, KY Court Reporters (41307)
Auburn, KY Court Reporters (42206)
Augusta, KY Court Reporters (41002)
Austin, KY Court Reporters (42123)
Auxier, KY Court Reporters (41602)
Avawam, KY Court Reporters (41713)
Bagdad, KY Court Reporters (40003)
Bakerton, KY Court Reporters (42711)
Bandana, KY Court Reporters (42022)
Banner, KY Court Reporters (41603)
Barbourville, KY Court Reporters (40906)
Bardstown, KY Court Reporters (40004)
Bardwell, KY Court Reporters (42023)
Barlow, KY Court Reporters (42024)
Baskett, KY Court Reporters (42402)
Battletown, KY Court Reporters (40104)
Baxter, KY Court Reporters (40806)
Bays, KY Court Reporters (41310)
Bear Branch, KY Court Reporters (41714)
Beattyville, KY Court Reporters (41311)
Beaumont, KY Court Reporters (42124)
Beauty, KY Court Reporters (41203)
Beaver, KY Court Reporters (41604)
Beaver Dam, KY Court Reporters (42320)
Bedford, KY Court Reporters (40006)
Bee Spring, KY Court Reporters (42207)
Beech Creek, KY Court Reporters (42321)
Beech Grove, KY Court Reporters (42322)
Beechmont, KY Court Reporters (42323)
Belcher, KY Court Reporters (41513)
Belfry, KY Court Reporters (41514)
Bellevue, KY Court Reporters (41073)
Belton, KY Court Reporters (42324)
Benham, KY Court Reporters (40807)
Benton, KY Court Reporters (42025)
Berea, KY Court Reporters (40403)
Berry, KY Court Reporters (41003)
Bethany, KY Court Reporters (41313)
Bethelridge, KY Court Reporters (42516)
Bethlehem, KY Court Reporters (40007)
Betsy Layne, KY Court Reporters (41605)
Beverly, KY Court Reporters (40913)
Bevinsville, KY Court Reporters (41606)
Big Clifty, KY Court Reporters (42712)
Big Creek, KY Court Reporters (40914)
Big Laurel, KY Court Reporters (40808)
Bighill, KY Court Reporters (40405)
Bimble, KY Court Reporters (40915)
Blackey, KY Court Reporters (41804)
Blackford, KY Court Reporters (42403)
Blaine, KY Court Reporters (41124)
Bledsoe, KY Court Reporters (40810)
Bloomfield, KY Court Reporters (40008)
Blue River, KY Court Reporters (41607)
Boaz, KY Court Reporters (42027)
Bonnieville, KY Court Reporters (42713)
Bonnyman, KY Court Reporters (41719)
Booneville, KY Court Reporters (41314)
Boons Camp, KY Court Reporters (41204)
Boston, KY Court Reporters (40107)
Bowling Green, KY Court Reporters (42101)
Bradfordsville, KY Court Reporters (40009)
Brandenburg, KY Court Reporters (40108)
Breeding, KY Court Reporters (42715)
Bremen, KY Court Reporters (42325)
Brodhead, KY Court Reporters (40409)
Bronston, KY Court Reporters (42518)
Brooklyn, KY Court Reporters (42209)
Brooks, KY Court Reporters (40109)
Brooksville, KY Court Reporters (41004)
Browder, KY Court Reporters (42326)
Brownsville, KY Court Reporters (42210)
Bryants Store, KY Court Reporters (40921)
Bryantsville, KY Court Reporters (40410)
Buckhorn, KY Court Reporters (41721)
Buckner, KY Court Reporters (40010)
Buffalo, KY Court Reporters (42716)
Bulan, KY Court Reporters (41722)
Burdine, KY Court Reporters (41517)
Burgin, KY Court Reporters (40310)
Burkesville, KY Court Reporters (42717)
Burlington, KY Court Reporters (41005)
Burna, KY Court Reporters (42028)
Burnside, KY Court Reporters (42519)
Bush, KY Court Reporters (40724)
Busy, KY Court Reporters (41723)
Butler, KY Court Reporters (41006)
Bypro, KY Court Reporters (41612)
Cadiz, KY Court Reporters (42211)
Calhoun, KY Court Reporters (42327)
California, KY Court Reporters (41007)
Calvert City, KY Court Reporters (42029)
Calvin, KY Court Reporters (40813)
Campbellsburg, KY Court Reporters (40011)
Campbellsville, KY Court Reporters (42718)
Campton, KY Court Reporters (41301)
Canada, KY Court Reporters (41519)
Cane Valley, KY Court Reporters (42720)
Caneyville, KY Court Reporters (42721)
Canmer, KY Court Reporters (42722)
Cannel City, KY Court Reporters (41408)
Cannon, KY Court Reporters (40923)
Carlisle, KY Court Reporters (40311)
Carrie, KY Court Reporters (41725)
Carrollton, KY Court Reporters (41008)
Carter, KY Court Reporters (41128)
Catlettsburg, KY Court Reporters (41129)
Cave City, KY Court Reporters (42127)
Cawood, KY Court Reporters (40815)
Cecilia, KY Court Reporters (42724)
Center, KY Court Reporters (42214)
Centertown, KY Court Reporters (42328)
Central City, KY Court Reporters (42330)
Cerulean, KY Court Reporters (42215)
Chaplin, KY Court Reporters (40012)
Chappell, KY Court Reporters (40816)
Chavies, KY Court Reporters (41727)
Cisco, KY Court Reporters (41410)
Clarkson, KY Court Reporters (42726)
Clay, KY Court Reporters (42404)
Clay City, KY Court Reporters (40312)
Clayhole, KY Court Reporters (41317)
Clearfield, KY Court Reporters (40313)
Cleaton, KY Court Reporters (42332)
Clermont, KY Court Reporters (40110)
Clifty, KY Court Reporters (42216)
Clinton, KY Court Reporters (42031)
Closplint, KY Court Reporters (40927)
Cloverport, KY Court Reporters (40111)
Coalgood, KY Court Reporters (40818)
Coldiron, KY Court Reporters (40819)
Columbia, KY Court Reporters (42728)
Columbus, KY Court Reporters (42032)
Combs, KY Court Reporters (41729)
Confluence, KY Court Reporters (41730)
Corbin, KY Court Reporters (40701)
Corinth, KY Court Reporters (41010)
Cornettsville, KY Court Reporters (41731)
Corydon, KY Court Reporters (42406)
Covington, KY Court Reporters (41011)
Coxs Creek, KY Court Reporters (40013)
Crab Orchard, KY Court Reporters (40419)
Cranks, KY Court Reporters (40820)
Crayne, KY Court Reporters (42033)
Crestwood, KY Court Reporters (40014)
Crittenden, KY Court Reporters (41030)
Crockett, KY Court Reporters (41413)
Crofton, KY Court Reporters (42217)
Cromona, KY Court Reporters (41810)
Cromwell, KY Court Reporters (42333)
Cub Run, KY Court Reporters (42729)
Cumberland, KY Court Reporters (40823)
Cunningham, KY Court Reporters (42035)
Curdsville, KY Court Reporters (42334)
Custer, KY Court Reporters (40115)
Cynthiana, KY Court Reporters (41031)
Dabolt, KY Court Reporters (40421)
Dana, KY Court Reporters (41615)
Danville, KY Court Reporters (40422)
David, KY Court Reporters (41616)
Dawson Springs, KY Court Reporters (42408)
Dayhoit, KY Court Reporters (40824)
Dayton, KY Court Reporters (41074)
De Mossville, KY Court Reporters (41033)
Deane, KY Court Reporters (41812)
Debord, KY Court Reporters (41214)
Delphia, KY Court Reporters (41735)
Dema, KY Court Reporters (41859)
Denniston, KY Court Reporters (40316)
Denton, KY Court Reporters (41132)
Dewitt, KY Court Reporters (40930)
Dexter, KY Court Reporters (42036)
Dice, KY Court Reporters (41736)
Dixon, KY Court Reporters (42409)
Dorton, KY Court Reporters (41520)
Dover, KY Court Reporters (41034)
Drake, KY Court Reporters (42128)
Drakesboro, KY Court Reporters (42337)
Drift, KY Court Reporters (41619)
Dry Ridge, KY Court Reporters (41035)
Dubre, KY Court Reporters (42731)
Dunbar, KY Court Reporters (42219)
Dundee, KY Court Reporters (42338)
Dunmor, KY Court Reporters (42339)
Dunnville, KY Court Reporters (42528)
Dwale, KY Court Reporters (41621)
Dwarf, KY Court Reporters (41739)
Dycusburg, KY Court Reporters (42037)
Earlington, KY Court Reporters (42410)
East Bernstadt, KY Court Reporters (40729)
East Point, KY Court Reporters (41216)
Eastern, KY Court Reporters (41622)
Eastview, KY Court Reporters (42732)
Eastwood, KY Court Reporters (40018)
Eddyville, KY Court Reporters (42038)
Edmonton, KY Court Reporters (42129)
Edna, KY Court Reporters (41419)
Eighty Eight, KY Court Reporters (42130)
Ekron, KY Court Reporters (40117)
Elizabethtown, KY Court Reporters (42701)
Elizaville, KY Court Reporters (41037)
Elk Horn, KY Court Reporters (42733)
Elkfork, KY Court Reporters (41421)
Elkhorn City, KY Court Reporters (41522)
Elkton, KY Court Reporters (42220)
Elliottville, KY Court Reporters (40317)
Elsie, KY Court Reporters (41422)
Emerson, KY Court Reporters (41135)
Eminence, KY Court Reporters (40019)
Emlyn, KY Court Reporters (40730)
Emmalena, KY Court Reporters (41740)
Eolia, KY Court Reporters (40826)
Eriline, KY Court Reporters (40931)
Erlanger, KY Court Reporters (41018)
Ermine, KY Court Reporters (41815)
Essie, KY Court Reporters (40827)
Etoile, KY Court Reporters (42131)
Eubank, KY Court Reporters (42567)
Evarts, KY Court Reporters (40828)
Ewing, KY Court Reporters (41039)
Ezel, KY Court Reporters (41425)
Fairdale, KY Court Reporters (40118)
Fairfield, KY Court Reporters (40020)
Fairplay, KY Court Reporters (42735)
Fairview, KY Court Reporters (42221)
Falcon, KY Court Reporters (41426)
Fall Rock, KY Court Reporters (40932)
Falls of Rough, KY Court Reporters (40119)
Falmouth, KY Court Reporters (41040)
Fancy Farm, KY Court Reporters (42039)
Farmers, KY Court Reporters (40319)
Farmington, KY Court Reporters (42040)
Fedscreek, KY Court Reporters (41524)
Ferguson, KY Court Reporters (42533)
Finchville, KY Court Reporters (40022)
Firebrick, KY Court Reporters (41137)
Fisherville, KY Court Reporters (40023)
Fisty, KY Court Reporters (41743)
Flat Lick, KY Court Reporters (40935)
Flatgap, KY Court Reporters (41219)
Flatwoods, KY Court Reporters (41139)
Flemingsburg, KY Court Reporters (41041)
Florence, KY Court Reporters (41022)
Ford, KY Court Reporters (40320)
Fords Branch, KY Court Reporters (41526)
Fordsville, KY Court Reporters (42343)
Forest Hills, KY Court Reporters (41527)
Fort Campbell, KY Court Reporters (42223)
Fort Knox, KY Court Reporters (40121)
Fort Mitchell, KY Court Reporters (41017)
Fort Thomas, KY Court Reporters (41075)
Foster, KY Court Reporters (41043)
Fountain Run, KY Court Reporters (42133)
Fourmile, KY Court Reporters (40939)
Frakes, KY Court Reporters (40940)
Frankfort, KY Court Reporters (40601)
Franklin, KY Court Reporters (42134)
Fredonia, KY Court Reporters (42411)
Freeburn, KY Court Reporters (41528)
Frenchburg, KY Court Reporters (40322)
Fulton, KY Court Reporters (42041)
Gamaliel, KY Court Reporters (42140)
Gapville, KY Court Reporters (41433)
Garfield, KY Court Reporters (40140)
Garner, KY Court Reporters (41817)
Garrard, KY Court Reporters (40941)
Garrett, KY Court Reporters (41630)
Garrison, KY Court Reporters (41141)
Gays Creek, KY Court Reporters (41745)
Georgetown, KY Court Reporters (40324)
Germantown, KY Court Reporters (41044)
Ghent, KY Court Reporters (41045)
Gilbertsville, KY Court Reporters (42044)
Girdler, KY Court Reporters (40943)
Glasgow, KY Court Reporters (42141)
Glencoe, KY Court Reporters (41046)
Glendale, KY Court Reporters (42740)
Glens Fork, KY Court Reporters (42741)
Glenview, KY Court Reporters (40025)
Goose Rock, KY Court Reporters (40944)
Gordon, KY Court Reporters (41819)
Goshen, KY Court Reporters (40026)
Gracey, KY Court Reporters (42232)
Gradyville, KY Court Reporters (42742)
Graham, KY Court Reporters (42344)
Grahn, KY Court Reporters (41142)
Grand Rivers, KY Court Reporters (42045)
Gravel Switch, KY Court Reporters (40328)
Gray, KY Court Reporters (40734)
Gray Hawk, KY Court Reporters (40434)
Grays Knob, KY Court Reporters (40829)
Grayson, KY Court Reporters (41143)
Green Road, KY Court Reporters (40946)
Greensburg, KY Court Reporters (42743)
Greenup, KY Court Reporters (41144)
Greenville, KY Court Reporters (42345)
Grethel, KY Court Reporters (41631)
Gulston, KY Court Reporters (40830)
Gunlock, KY Court Reporters (41632)
Guston, KY Court Reporters (40142)
Guthrie, KY Court Reporters (42234)
Hadley, KY Court Reporters (42235)
Hagerhill, KY Court Reporters (41222)
Haldeman, KY Court Reporters (40329)
Halfway, KY Court Reporters (42150)
Hallie, KY Court Reporters (41821)
Hampton, KY Court Reporters (42047)
Hanson, KY Court Reporters (42413)
Happy, KY Court Reporters (41746)
Hardburly, KY Court Reporters (41747)
Hardin, KY Court Reporters (42048)
Hardinsburg, KY Court Reporters (40143)
Hardy, KY Court Reporters (41531)
Hardyville, KY Court Reporters (42746)
Harlan, KY Court Reporters (40831)
Harned, KY Court Reporters (40144)
Harold, KY Court Reporters (41635)
Harrods Creek, KY Court Reporters (40027)
Harrodsburg, KY Court Reporters (40330)
Hartford, KY Court Reporters (42347)
Hawesville, KY Court Reporters (42348)
Hazard, KY Court Reporters (41701)
Hazel, KY Court Reporters (42049)
Hazel Green, KY Court Reporters (41332)
Hebron, KY Court Reporters (41048)
Heidelberg, KY Court Reporters (41333)
Heidrick, KY Court Reporters (40949)
Hellier, KY Court Reporters (41534)
Helton, KY Court Reporters (40840)
Henderson, KY Court Reporters (42419)
Herndon, KY Court Reporters (42236)
Hestand, KY Court Reporters (42151)
Hi Hat, KY Court Reporters (41636)
Hickman, KY Court Reporters (42050)
Hickory, KY Court Reporters (42051)
Hillsboro, KY Court Reporters (41049)
Hillview, KY Court Reporters (40129)
Hima, KY Court Reporters (40951)
Hindman, KY Court Reporters (41822)
Hinkle, KY Court Reporters (40953)
Hiseville, KY Court Reporters (42152)
Hitchins, KY Court Reporters (41146)
Hodgenville, KY Court Reporters (42748)
Holland, KY Court Reporters (42153)
Holmes Mill, KY Court Reporters (40843)
Hope, KY Court Reporters (40334)
Hopkinsville, KY Court Reporters (42240)
Horse Branch, KY Court Reporters (42349)
Horse Cave, KY Court Reporters (42749)
Hoskinston, KY Court Reporters (40844)
Huddy, KY Court Reporters (41535)
Hudson, KY Court Reporters (40145)
Hueysville, KY Court Reporters (41640)
Hulen, KY Court Reporters (40845)
Huntsville, KY Court Reporters (42251)
Hustonville, KY Court Reporters (40437)
Hyden, KY Court Reporters (41749)
Independence, KY Court Reporters (41051)
Inez, KY Court Reporters (41224)
Ingram, KY Court Reporters (40955)
Irvine, KY Court Reporters (40336)
Irvington, KY Court Reporters (40146)
Island, KY Court Reporters (42350)
Island City, KY Court Reporters (41338)
Isom, KY Court Reporters (41824)
Isonville, KY Court Reporters (41149)
Ivel, KY Court Reporters (41642)
Jackhorn, KY Court Reporters (41825)
Jackson, KY Court Reporters (41339)
Jamestown, KY Court Reporters (42629)
Jeff, KY Court Reporters (41751)
Jeffersonville, KY Court Reporters (40337)
Jenkins, KY Court Reporters (41537)
Jeremiah, KY Court Reporters (41826)
Jetson, KY Court Reporters (42252)
Jonancy, KY Court Reporters (41538)
Jonesville, KY Court Reporters (41052)
Junction City, KY Court Reporters (40440)
Keaton, KY Court Reporters (41226)
Keavy, KY Court Reporters (40737)
Keene, KY Court Reporters (40339)
Kenton, KY Court Reporters (41053)
Kenvir, KY Court Reporters (40847)
Kettle Island, KY Court Reporters (40958)
Kevil, KY Court Reporters (42053)
Kimper, KY Court Reporters (41539)
Kings Mountain, KY Court Reporters (40442)
Kirksey, KY Court Reporters (42054)
Kite, KY Court Reporters (41828)
Knifley, KY Court Reporters (42753)
Knob Lick, KY Court Reporters (42154)
Krypton, KY Court Reporters (41754)
Kuttawa, KY Court Reporters (42055)
La Center, KY Court Reporters (42056)
La Fayette, KY Court Reporters (42254)
La Grange, KY Court Reporters (40031)
Lackey, KY Court Reporters (41643)
Lancaster, KY Court Reporters (40444)
Langley, KY Court Reporters (41645)
Latonia, KY Court Reporters (41015)
Lawrenceburg, KY Court Reporters (40342)
Lebanon, KY Court Reporters (40033)
Lebanon Junction, KY Court Reporters (40150)
Leburn, KY Court Reporters (41831)
Ledbetter, KY Court Reporters (42058)
Lee City, KY Court Reporters (41342)
Leitchfield, KY Court Reporters (42754)
Lejunior, KY Court Reporters (40849)
Lerose, KY Court Reporters (41344)
Letcher, KY Court Reporters (41832)
Lewisburg, KY Court Reporters (42256)
Lewisport, KY Court Reporters (42351)
Lexington, KY Court Reporters (40502)
Liberty, KY Court Reporters (42539)
Lick Creek, KY Court Reporters (41540)
Lily, KY Court Reporters (40740)
Lindseyville, KY Court Reporters (42257)
Linefork, KY Court Reporters (41833)
Littcarr, KY Court Reporters (41834)
Livermore, KY Court Reporters (42352)
Livingston, KY Court Reporters (40445)
Lloyd, KY Court Reporters (41156)
Lockport, KY Court Reporters (40036)
London, KY Court Reporters (40741)
Lone, KY Court Reporters (41347)
Lookout, KY Court Reporters (41542)
Loretto, KY Court Reporters (40037)
Lost Creek, KY Court Reporters (41348)
Louisa, KY Court Reporters (41230)
Louisville, KY Court Reporters (40201)
Lovelaceville, KY Court Reporters (42060)
Lovely, KY Court Reporters (41231)
Lowes, KY Court Reporters (42061)
Lowmansville, KY Court Reporters (41232)
Loyall, KY Court Reporters (40854)
Lucas, KY Court Reporters (42156)
Lynch, KY Court Reporters (40855)
Lynnville, KY Court Reporters (42063)
Maceo, KY Court Reporters (42355)
Mackville, KY Court Reporters (40040)
Madisonville, KY Court Reporters (42431)
Magnolia, KY Court Reporters (42757)
Majestic, KY Court Reporters (41547)
Mallie, KY Court Reporters (41836)
Malone, KY Court Reporters (41451)
Mammoth Cave, KY Court Reporters (42259)
Manchester, KY Court Reporters (40962)
Manitou, KY Court Reporters (42436)
Mannsville, KY Court Reporters (42758)
Maple Mount, KY Court Reporters (42356)
Marion, KY Court Reporters (42064)
Marrowbone, KY Court Reporters (42759)
Marshes Siding, KY Court Reporters (42631)
Martha, KY Court Reporters (41159)
Martin, KY Court Reporters (41649)
Mary Alice, KY Court Reporters (40964)
Marydell, KY Court Reporters (40751)
Mason, KY Court Reporters (41054)
Masonic Home, KY Court Reporters (40041)
Mayfield, KY Court Reporters (42066)
Mayking, KY Court Reporters (41837)
Mayslick, KY Court Reporters (41055)
Maysville, KY Court Reporters (41056)
Mazie, KY Court Reporters (41160)
Mc Andrews, KY Court Reporters (41543)
Mc Daniels, KY Court Reporters (40152)
Mc Henry, KY Court Reporters (42354)
Mc Quady, KY Court Reporters (40153)
McCarr, KY Court Reporters (41544)
McDowell, KY Court Reporters (41647)
McKee, KY Court Reporters (40447)
McKinney, KY Court Reporters (40448)
McRoberts, KY Court Reporters (41835)
McVeigh, KY Court Reporters (41546)
Meally, KY Court Reporters (41234)
Means, KY Court Reporters (40346)
Melber, KY Court Reporters (42069)
Melbourne, KY Court Reporters (41059)
Melvin, KY Court Reporters (41650)
Middleburg, KY Court Reporters (42541)
Middlesboro, KY Court Reporters (40965)
Midway, KY Court Reporters (40347)
Migrate, KY Court Reporters (41901)
Milburn, KY Court Reporters (42070)
Milford, KY Court Reporters (41061)
Millersburg, KY Court Reporters (40348)
Millstone, KY Court Reporters (41838)
Millwood, KY Court Reporters (42762)
Milton, KY Court Reporters (40045)
Minerva, KY Court Reporters (41062)
Minnie, KY Court Reporters (41651)
Miracle, KY Court Reporters (40856)
Mistletoe, KY Court Reporters (41351)
Mitchellsburg, KY Court Reporters (40452)
Mize, KY Court Reporters (41352)
Monticello, KY Court Reporters (42633)
Moorefield, KY Court Reporters (40350)
Morehead, KY Court Reporters (40351)
Morganfield, KY Court Reporters (42437)
Morgantown, KY Court Reporters (42261)
Morning View, KY Court Reporters (41063)
Mortons Gap, KY Court Reporters (42440)
Mount Eden, KY Court Reporters (40046)
Mount Hermon, KY Court Reporters (42157)
Mount Olivet, KY Court Reporters (41064)
Mount Sherman, KY Court Reporters (42764)
Mount Sterling, KY Court Reporters (40353)
Mount Vernon, KY Court Reporters (40456)
Mount Washington, KY Court Reporters (40047)
Mousie, KY Court Reporters (41839)
Mouthcard, KY Court Reporters (41548)
Mozelle, KY Court Reporters (40858)
Muldraugh, KY Court Reporters (40155)
Munfordville, KY Court Reporters (42765)
Murray, KY Court Reporters (42071)
Muses Mills, KY Court Reporters (41065)
Myra, KY Court Reporters (41549)
Nancy, KY Court Reporters (42544)
Nazareth, KY Court Reporters (40048)
Nebo, KY Court Reporters (42441)
Neon, KY Court Reporters (41840)
Nerinx, KY Court Reporters (40049)
Nevisdale, KY Court Reporters (40754)
New Castle, KY Court Reporters (40050)
New Concord, KY Court Reporters (42076)
New Haven, KY Court Reporters (40051)
New Hope, KY Court Reporters (40052)
New Liberty, KY Court Reporters (40355)
Newport, KY Court Reporters (41071)
Nicholasville, KY Court Reporters (40340)
North Middletown, KY Court Reporters (40357)
Nortonville, KY Court Reporters (42442)
Oak Grove, KY Court Reporters (42262)
Oakland, KY Court Reporters (42159)
Oil Springs, KY Court Reporters (41238)
Olaton, KY Court Reporters (42361)
Olive Hill, KY Court Reporters (41164)
Olmstead, KY Court Reporters (42265)
Olympia, KY Court Reporters (40358)
Oneida, KY Court Reporters (40972)
Ophir, KY Court Reporters (41459)
Orlando, KY Court Reporters (40460)
Owensboro, KY Court Reporters (42301)
Owenton, KY Court Reporters (40359)
Owingsville, KY Court Reporters (40360)
Paducah, KY Court Reporters (42001)
Paint Lick, KY Court Reporters (40461)
Paintsville, KY Court Reporters (41240)
Paris, KY Court Reporters (40361)
Park City, KY Court Reporters (42160)
Parkers Lake, KY Court Reporters (42634)
Parksville, KY Court Reporters (40464)
Partridge, KY Court Reporters (40862)
Pathfork, KY Court Reporters (40863)
Payneville, KY Court Reporters (40157)
Pellville, KY Court Reporters (42364)
Pembroke, KY Court Reporters (42266)
Pendleton, KY Court Reporters (40055)
Peoples, KY Court Reporters (40467)
Perry Park, KY Court Reporters (40363)
Perryville, KY Court Reporters (40468)
Petersburg, KY Court Reporters (41080)
Pewee Valley, KY Court Reporters (40056)
Phelps, KY Court Reporters (41553)
Philpot, KY Court Reporters (42366)
Phyllis, KY Court Reporters (41554)
Pikeville, KY Court Reporters (41501)
Pilgrim, KY Court Reporters (41250)
Pine Knot, KY Court Reporters (42635)
Pine Ridge, KY Court Reporters (41360)
Pine Top, KY Court Reporters (41843)
Pineville, KY Court Reporters (40977)
Pinsonfork, KY Court Reporters (41555)
Pippa Passes, KY Court Reporters (41844)
Pittsburg, KY Court Reporters (40755)
Pleasureville, KY Court Reporters (40057)
Plummers Landing, KY Court Reporters (41081)
Poole, KY Court Reporters (42444)
Port Royal, KY Court Reporters (40058)
Powderly, KY Court Reporters (42367)
Premium, KY Court Reporters (41845)
Preston, KY Court Reporters (40366)
Prestonsburg, KY Court Reporters (41653)
Primrose, KY Court Reporters (41362)
Princeton, KY Court Reporters (42445)
Printer, KY Court Reporters (41655)
Prospect, KY Court Reporters (40059)
Providence, KY Court Reporters (42450)
Provo, KY Court Reporters (42267)
Putney, KY Court Reporters (40865)
Quincy, KY Court Reporters (41166)
Raccoon, KY Court Reporters (41557)
Radcliff, KY Court Reporters (40159)
Ransom, KY Court Reporters (41558)
Raven, KY Court Reporters (41861)
Ravenna, KY Court Reporters (40472)
Raywick, KY Court Reporters (40060)
Redfox, KY Court Reporters (41847)
Reed, KY Court Reporters (42451)
Regina, KY Court Reporters (41559)
Renfro Valley, KY Court Reporters (40473)
Revelo, KY Court Reporters (42638)
Reynolds Station, KY Court Reporters (42368)
Rhodelia, KY Court Reporters (40161)
Ricetown, KY Court Reporters (41364)
Richardsville, KY Court Reporters (42270)
Richmond, KY Court Reporters (40475)
Rineyville, KY Court Reporters (40162)
River, KY Court Reporters (41254)
Roark, KY Court Reporters (40979)
Robards, KY Court Reporters (42452)
Robinson Creek, KY Court Reporters (41560)
Rochester, KY Court Reporters (42273)
Rockfield, KY Court Reporters (42274)
Rockholds, KY Court Reporters (40759)
Rockhouse, KY Court Reporters (41561)
Rockport, KY Court Reporters (42369)
Rocky Hill, KY Court Reporters (42163)
Rogers, KY Court Reporters (41365)
Rosine, KY Court Reporters (42370)
Roundhill, KY Court Reporters (42275)
Rousseau, KY Court Reporters (41366)
Rowdy, KY Court Reporters (41367)
Roxana, KY Court Reporters (41848)
Royalton, KY Court Reporters (41464)
Rumsey, KY Court Reporters (42371)
Rush, KY Court Reporters (41168)
Russell, KY Court Reporters (41169)
Russell Springs, KY Court Reporters (42642)
Russellville, KY Court Reporters (42276)
SE Ree, KY Court Reporters (40164)
Sacramento, KY Court Reporters (42372)
Sadieville, KY Court Reporters (40370)
Saint Catharine, KY Court Reporters (40061)
Saint Charles, KY Court Reporters (42453)
Saint Francis, KY Court Reporters (40062)
Saint Helens, KY Court Reporters (41368)
Saint Mary, KY Court Reporters (40063)
Salem, KY Court Reporters (42078)
Salt Lick, KY Court Reporters (40371)
Salvisa, KY Court Reporters (40372)
Salyersville, KY Court Reporters (41465)
Sanders, KY Court Reporters (41083)
Sandgap, KY Court Reporters (40481)
Sandy Hook, KY Court Reporters (41171)
Sassafras, KY Court Reporters (41759)
Saul, KY Court Reporters (40981)
Scalf, KY Court Reporters (40982)
Science Hill, KY Court Reporters (42553)
Scottsville, KY Court Reporters (42164)
Scuddy, KY Court Reporters (41760)
Sebree, KY Court Reporters (42455)
Seco, KY Court Reporters (41849)
Sedalia, KY Court Reporters (42079)
Sextons Creek, KY Court Reporters (40983)
Sharon Grove, KY Court Reporters (42280)
Sharpsburg, KY Court Reporters (40374)
Shelbiana, KY Court Reporters (41562)
Shelby Gap, KY Court Reporters (41563)
Shelbyville, KY Court Reporters (40065)
Shepherdsville, KY Court Reporters (40165)
Sidney, KY Court Reporters (41564)
Siler, KY Court Reporters (40763)
Silver Grove, KY Court Reporters (41085)
Simpsonville, KY Court Reporters (40067)
Sitka, KY Court Reporters (41255)
Sizerock, KY Court Reporters (41762)
Slade, KY Court Reporters (40376)
Slaughters, KY Court Reporters (42456)
Slemp, KY Court Reporters (41763)
Smilax, KY Court Reporters (41764)
Smith Mills, KY Court Reporters (42457)
Smithfield, KY Court Reporters (40068)
Smithland, KY Court Reporters (42081)
Smiths Grove, KY Court Reporters (42171)
Soldier, KY Court Reporters (41173)
Somerset, KY Court Reporters (42501)
Sonora, KY Court Reporters (42776)
South Carrollton, KY Court Reporters (42374)
South Portsmouth, KY Court Reporters (41174)
South Shore, KY Court Reporters (41175)
South Union, KY Court Reporters (42283)
South Williamson, KY Court Reporters (41503)
Sparta, KY Court Reporters (41086)
Spottsville, KY Court Reporters (42458)
Springfield, KY Court Reporters (40069)
Staffordsville, KY Court Reporters (41256)
Stambaugh, KY Court Reporters (41257)
Stamping Ground, KY Court Reporters (40379)
Stanford, KY Court Reporters (40484)
Stanley, KY Court Reporters (42375)
Stanton, KY Court Reporters (40380)
Stanville, KY Court Reporters (41659)
Stearns, KY Court Reporters (42647)
Steele, KY Court Reporters (41566)
Stephensport, KY Court Reporters (40170)
Stinnett, KY Court Reporters (40868)
Stone, KY Court Reporters (41567)
Stoney Fork, KY Court Reporters (40988)
Stopover, KY Court Reporters (41568)
Strunk, KY Court Reporters (42649)
Sturgis, KY Court Reporters (42459)
Sullivan, KY Court Reporters (42460)
Sulphur, KY Court Reporters (40070)
Summer Shade, KY Court Reporters (42166)
Summersville, KY Court Reporters (42782)
Summit, KY Court Reporters (42783)
Sweeden, KY Court Reporters (42285)
Symsonia, KY Court Reporters (42082)
Tateville, KY Court Reporters (42558)
Taylorsville, KY Court Reporters (40071)
Teaberry, KY Court Reporters (41660)
Thelma, KY Court Reporters (41260)
Thornton, KY Court Reporters (41855)
Thousandsticks, KY Court Reporters (41766)
Tiline, KY Court Reporters (42083)
Tollesboro, KY Court Reporters (41189)
Tolu, KY Court Reporters (42084)
Tomahawk, KY Court Reporters (41262)
Tompkinsville, KY Court Reporters (42167)
Topmost, KY Court Reporters (41862)
Totz, KY Court Reporters (40870)
Tram, KY Court Reporters (41663)
Trenton, KY Court Reporters (42286)
Trosper, KY Court Reporters (40995)
Turners Station, KY Court Reporters (40075)
Tutor Key, KY Court Reporters (41263)
Tyner, KY Court Reporters (40486)
Ulysses, KY Court Reporters (41264)
Union, KY Court Reporters (41091)
Union Star, KY Court Reporters (40171)
Uniontown, KY Court Reporters (42461)
Upton, KY Court Reporters (42784)
Utica, KY Court Reporters (42376)
Van Lear, KY Court Reporters (41265)
Vanceburg, KY Court Reporters (41179)
Vancleve, KY Court Reporters (41385)
Varney, KY Court Reporters (41571)
Verona, KY Court Reporters (41092)
Versailles, KY Court Reporters (40383)
Vest, KY Court Reporters (41772)
Vicco, KY Court Reporters (41773)
Vincent, KY Court Reporters (41386)
Vine Grove, KY Court Reporters (40175)
Viper, KY Court Reporters (41774)
Virgie, KY Court Reporters (41572)
Waco, KY Court Reporters (40385)
Waddy, KY Court Reporters (40076)
Walker, KY Court Reporters (40997)
Wallingford, KY Court Reporters (41093)
Wallins Creek, KY Court Reporters (40873)
Walton, KY Court Reporters (41094)
Waneta, KY Court Reporters (40488)
Warbranch, KY Court Reporters (40874)
Warfield, KY Court Reporters (41267)
Warsaw, KY Court Reporters (41095)
Washington, KY Court Reporters (41096)
Water Valley, KY Court Reporters (42085)
Waterview, KY Court Reporters (42786)
Waverly, KY Court Reporters (42462)
Wayland, KY Court Reporters (41666)
Waynesburg, KY Court Reporters (40489)
Webbville, KY Court Reporters (41180)
Webster, KY Court Reporters (40176)
Weeksbury, KY Court Reporters (41667)
Welchs Creek, KY Court Reporters (42287)
Wellington, KY Court Reporters (40387)
Wendover, KY Court Reporters (41775)
West Liberty, KY Court Reporters (41472)
West Louisville, KY Court Reporters (42377)
West Paducah, KY Court Reporters (42086)
West Point, KY Court Reporters (40177)
West Somerset, KY Court Reporters (42564)
West Van Lear, KY Court Reporters (41268)
Westport, KY Court Reporters (40077)
Westview, KY Court Reporters (40178)
Wheatcroft, KY Court Reporters (42463)
Wheelwright, KY Court Reporters (41669)
Whick, KY Court Reporters (41390)
White Mills, KY Court Reporters (42788)
White Plains, KY Court Reporters (42464)
Whitesburg, KY Court Reporters (41858)
Whitesville, KY Court Reporters (42378)
Whitley City, KY Court Reporters (42653)
Wickliffe, KY Court Reporters (42087)
Wildie, KY Court Reporters (40492)
Willard, KY Court Reporters (41181)
Williamsburg, KY Court Reporters (40769)
Williamsport, KY Court Reporters (41271)
Williamstown, KY Court Reporters (41097)
Willisburg, KY Court Reporters (40078)
Wilmore, KY Court Reporters (40390)
Winchester, KY Court Reporters (40391)
Windsor, KY Court Reporters (42565)
Wingo, KY Court Reporters (42088)
Winston, KY Court Reporters (40495)
Wittensville, KY Court Reporters (41274)
Woodbine, KY Court Reporters (40771)
Woodburn, KY Court Reporters (42170)
Woodbury, KY Court Reporters (42288)
Woollum, KY Court Reporters (40999)
Wooton, KY Court Reporters (41776)
Worthington, KY Court Reporters (41183)
Worthville, KY Court Reporters (41098)
Wrigley, KY Court Reporters (41477)
Yeaddiss, KY Court Reporters (41777)
Yerkes, KY Court Reporters (41778)
Yosemite, KY Court Reporters (42566)
Zoe, KY Court Reporters (41397)