Massachusetts Court Reporters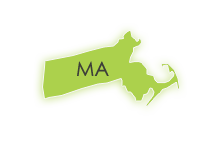 SAVE TIME! GET A REALTIME READY MASSACHUSETTS COURT REPORTER
Realtime Ready Court Reporting empowers you through immediacy and accuracy. With a direct feed from the court reporter's stenotype, you are provided an on the spot translation from shorthand into easy to read English.
Realtime Court Reporting removes any barriers between you and the final court transcript. With records being instantly produced before your eyes in English, providing an an industry average level of accuracy of over 90%, the process requires less editing and adjustment between the "rough" and the final official transcript. Expedited transcripts are a breeze.
Just by the nature of this delivery method, our Realtime Ready Massachusetts Court Reporters are held to a very high level of standard, knowing that their words will be immediately transmitted on the spot. This means the highest level of detail and accuracy.
The time saving benefits of realtime court reporting are passed on to you. No longer do you have to wait weeks for your final transcript to be produced from the original shorthand. You get the live feed delivered straight to your computer and the official record is soon to follow.
YOU DIDN'T GET INTO LAW TO SIFT THROUGH GIGS OF VIDEO
Discovery Litigation Services court reporting will drastically reduce the time you spend sifting through video footage. At no additional cost, included with your Massachusetts court reporter we provide every client with free Video-to-Text synchronization.
How Can It Work For You?
No longer do you have spend your weekends searching through hours of deposition video to find the clips and quotes you need. We supply you with an interactive, clickable transcript for fast review.
You can easily skim blocks of text and find everything you are looking for in minutes, but scrubbing through video puts you in a linear world dictated by the video's timeline. Escape that and benefit from the ease of skimming over the transcript and just click on the desired quote to automatically view the footage of that exact moment.
Skim, point, and click to circumvent hours of dialog you're not interested in and quickly find what you're looking for, then move on.
Become a master of your deposition data. From video and transcripts, to exhibits and budgets our cloud-based platform gives you agency to control, utilize, organize, and share your information with a click of the button. At any moment of every day you have the full breadth of your case and your important media at your fingertips.
WHY CHOOSE DISCOVERY LITIGATION SERVICES?
With Discovery Litigation Services you can build a partnership that goes beyond the traditional transactional nature of purchasing services. With our team on your side you get the full range of solutions, experience, and connections we bring to the table. It's an instant fortification of your legale efforts.
We offer the most up to date technology so you can enjoy the benefits in efficiencies it provides. By delegating as many or as few tasks as you wish to the Discovery team, you are in control of how and where you spend your time. You decide where your time will be best utilized. Discovery Litigation Services gives you the power to stay ahead and avoid playing catchup.
We don't believe in shoehorning you into "one-size-fits all" solutions with hidden prices and fees, or sending you ill equipped court reporters lacking the specific skills and knowledge you need them to have. With our experienced professionals operating on your behalf, you will rest easy knowing you are getting tailored solutions that best suit your case. With an extensive legal network, you will always receive the right professionals with the appropriate skills and background for your case.
Discovery Litigation Services knows you have options with your litigation services. We are here to provide superior service, all the time, every time.
From finding a conference room to host your deposition to staffing it with a skilled court reporter, videographer and interpreter, Discovery Litigation Services will go above and beyond to fulfill your needs. We understand the importance of getting it done right. In our business, there is no margin for error.
Call Discovery at (855) 847-0999. See for yourself why so many call us their reporting company.
Schedule Your Deposition Now!
Massachusetts Court Reporting Available In:
City Name
Abington, MA Court Reporters (02351)
Accord, MA Court Reporters (02018)
Acton, MA Court Reporters (01720)
Acushnet, MA Court Reporters (02743)
Adams, MA Court Reporters (01220)
Agawam, MA Court Reporters (01001)
Allston, MA Court Reporters (02134)
Amesbury, MA Court Reporters (01913)
Amherst, MA Court Reporters (01002)
Andover, MA Court Reporters (01810)
Arlington, MA Court Reporters (02474)
Arlington Heights, MA Court Reporters (02475)
Ashburnham, MA Court Reporters (01430)
Ashby, MA Court Reporters (01431)
Ashfield, MA Court Reporters (01330)
Ashland, MA Court Reporters (01721)
Ashley Falls, MA Court Reporters (01222)
Assonet, MA Court Reporters (02702)
Athol, MA Court Reporters (01331)
Attleboro, MA Court Reporters (02703)
Attleboro Falls, MA Court Reporters (02763)
Auburn, MA Court Reporters (01501)
Auburndale, MA Court Reporters (02466)
Avon, MA Court Reporters (02322)
Ayer, MA Court Reporters (01432)
Babson Park, MA Court Reporters (02457)
Baldwinville, MA Court Reporters (01436)
Barnstable, MA Court Reporters (02630)
Barre, MA Court Reporters (01005)
Becket, MA Court Reporters (01223)
Bedford, MA Court Reporters (01730)
Belchertown, MA Court Reporters (01007)
Bellingham, MA Court Reporters (02019)
Belmont, MA Court Reporters (02478)
Berkley, MA Court Reporters (02779)
Berkshire, MA Court Reporters (01224)
Berlin, MA Court Reporters (01503)
Bernardston, MA Court Reporters (01337)
Beverly, MA Court Reporters (01915)
Billerica, MA Court Reporters (01821)
Blackstone, MA Court Reporters (01504)
Blandford, MA Court Reporters (01008)
Bolton, MA Court Reporters (01740)
Bondsville, MA Court Reporters (01009)
Boston, MA Court Reporters (02101)
Boxborough, MA Court Reporters (01719)
Boxford, MA Court Reporters (01921)
Boylston, MA Court Reporters (01505)
Braintree, MA Court Reporters (02184)
Brant Rock, MA Court Reporters (02020)
Brewster, MA Court Reporters (02631)
Bridgewater, MA Court Reporters (02324)
Brighton, MA Court Reporters (02135)
Brimfield, MA Court Reporters (01010)
Brockton, MA Court Reporters (02301)
Brookfield, MA Court Reporters (01506)
Brookline, MA Court Reporters (02445)
Brookline Village, MA Court Reporters (02447)
Bryantville, MA Court Reporters (02327)
Buckland, MA Court Reporters (01338)
Burlington, MA Court Reporters (01803)
Buzzards Bay, MA Court Reporters (02532)
Byfield, MA Court Reporters (01922)
Cambridge, MA Court Reporters (02138)
Canton, MA Court Reporters (02021)
Carlisle, MA Court Reporters (01741)
Carver, MA Court Reporters (02330)
Cataumet, MA Court Reporters (02534)
Centerville, MA Court Reporters (02632)
Charlemont, MA Court Reporters (01339)
Charlestown, MA Court Reporters (02129)
Charlton, MA Court Reporters (01507)
Charlton City, MA Court Reporters (01508)
Charlton Depot, MA Court Reporters (01509)
Chartley, MA Court Reporters (02712)
Chatham, MA Court Reporters (02633)
Chelmsford, MA Court Reporters (01824)
Chelsea, MA Court Reporters (02150)
Cherry Valley, MA Court Reporters (01611)
Cheshire, MA Court Reporters (01225)
Chester, MA Court Reporters (01011)
Chesterfield, MA Court Reporters (01012)
Chestnut Hill, MA Court Reporters (02467)
Chicopee, MA Court Reporters (01013)
Chilmark, MA Court Reporters (02535)
Clinton, MA Court Reporters (01510)
Cohasset, MA Court Reporters (02025)
Colrain, MA Court Reporters (01340)
Concord, MA Court Reporters (01742)
Conway, MA Court Reporters (01341)
Cotuit, MA Court Reporters (02635)
Cummaquid, MA Court Reporters (02637)
Cummington, MA Court Reporters (01026)
Cuttyhunk, MA Court Reporters (02713)
Dalton, MA Court Reporters (01226)
Danvers, MA Court Reporters (01923)
Dartmouth, MA Court Reporters (02714)
Dedham, MA Court Reporters (02026)
Deerfield, MA Court Reporters (01342)
Dennis, MA Court Reporters (02638)
Dennis Port, MA Court Reporters (02639)
Dighton, MA Court Reporters (02715)
Douglas, MA Court Reporters (01516)
Dover, MA Court Reporters (02030)
Dracut, MA Court Reporters (01826)
Drury, MA Court Reporters (01343)
Dudley, MA Court Reporters (01571)
Dunstable, MA Court Reporters (01827)
Duxbury, MA Court Reporters (02331)
East Boston, MA Court Reporters (02228)
East Bridgewater, MA Court Reporters (02333)
East Brookfield, MA Court Reporters (01515)
East Dennis, MA Court Reporters (02641)
East Falmouth, MA Court Reporters (02536)
East Freetown, MA Court Reporters (02717)
East Longmeadow, MA Court Reporters (01028)
East Mansfield, MA Court Reporters (02031)
East Orleans, MA Court Reporters (02643)
East Otis, MA Court Reporters (01029)
East Princeton, MA Court Reporters (01517)
East Sandwich, MA Court Reporters (02537)
East Taunton, MA Court Reporters (02718)
East Templeton, MA Court Reporters (01438)
East Walpole, MA Court Reporters (02032)
East Wareham, MA Court Reporters (02538)
East Weymouth, MA Court Reporters (02189)
Eastham, MA Court Reporters (02642)
Easthampton, MA Court Reporters (01027)
Easton, MA Court Reporters (02334)
Edgartown, MA Court Reporters (02539)
Elmwood, MA Court Reporters (02337)
Erving, MA Court Reporters (01344)
Essex, MA Court Reporters (01929)
Everett, MA Court Reporters (02149)
Fairhaven, MA Court Reporters (02719)
Fall River, MA Court Reporters (02720)
Falmouth, MA Court Reporters (02540)
Fayville, MA Court Reporters (01745)
Feeding Hills, MA Court Reporters (01030)
Fiskdale, MA Court Reporters (01518)
Fitchburg, MA Court Reporters (01420)
Florence, MA Court Reporters (01062)
Forestdale, MA Court Reporters (02644)
Foxboro, MA Court Reporters (02035)
Framingham, MA Court Reporters (01701)
Franklin, MA Court Reporters (02038)
Gardner, MA Court Reporters (01440)
Georgetown, MA Court Reporters (01833)
Gilbertville, MA Court Reporters (01031)
Glendale, MA Court Reporters (01229)
Gloucester, MA Court Reporters (01930)
Goshen, MA Court Reporters (01032)
Grafton, MA Court Reporters (01519)
Granby, MA Court Reporters (01033)
Granville, MA Court Reporters (01034)
Great Barrington, MA Court Reporters (01230)
Green Harbor, MA Court Reporters (02041)
Greenbush, MA Court Reporters (02040)
Greenfield, MA Court Reporters (01301)
Groton, MA Court Reporters (01450)
Groveland, MA Court Reporters (01834)
Hadley, MA Court Reporters (01035)
Halifax, MA Court Reporters (02338)
Hamilton, MA Court Reporters (01936)
Hampden, MA Court Reporters (01036)
Hanover, MA Court Reporters (02339)
Hanscom Air Force Base, MA Court Reporters (01731)
Hanson, MA Court Reporters (02341)
Hardwick, MA Court Reporters (01037)
Harvard, MA Court Reporters (01451)
Harwich, MA Court Reporters (02645)
Harwich Port, MA Court Reporters (02646)
Hatfield, MA Court Reporters (01038)
Hathorne, MA Court Reporters (01937)
Haverhill, MA Court Reporters (01830)
Haydenville, MA Court Reporters (01039)
Heath, MA Court Reporters (01346)
Hingham, MA Court Reporters (02043)
Hinsdale, MA Court Reporters (01235)
Holbrook, MA Court Reporters (02343)
Holden, MA Court Reporters (01520)
Holland, MA Court Reporters (01521)
Holliston, MA Court Reporters (01746)
Holyoke, MA Court Reporters (01040)
Hopedale, MA Court Reporters (01747)
Hopkinton, MA Court Reporters (01748)
Housatonic, MA Court Reporters (01236)
Hubbardston, MA Court Reporters (01452)
Hudson, MA Court Reporters (01749)
Hull, MA Court Reporters (02045)
Humarock, MA Court Reporters (02047)
Huntington, MA Court Reporters (01050)
Hyannis, MA Court Reporters (02601)
Hyannis Port, MA Court Reporters (02647)
Hyde Park, MA Court Reporters (02136)
Indian Orchard, MA Court Reporters (01151)
Ipswich, MA Court Reporters (01938)
Jamaica Plain, MA Court Reporters (02130)
Jefferson, MA Court Reporters (01522)
Kingston, MA Court Reporters (02364)
Lake Pleasant, MA Court Reporters (01347)
Lakeville, MA Court Reporters (02347)
Lancaster, MA Court Reporters (01523)
Lanesboro, MA Court Reporters (01237)
Lawrence, MA Court Reporters (01840)
Lee, MA Court Reporters (01238)
Leeds, MA Court Reporters (01053)
Leicester, MA Court Reporters (01524)
Lenox, MA Court Reporters (01240)
Lenox Dale, MA Court Reporters (01242)
Leominster, MA Court Reporters (01453)
Leverett, MA Court Reporters (01054)
Lexington, MA Court Reporters (02420)
Lincoln, MA Court Reporters (01773)
Linwood, MA Court Reporters (01525)
Littleton, MA Court Reporters (01460)
Longmeadow, MA Court Reporters (01106)
Lowell, MA Court Reporters (01850)
Ludlow, MA Court Reporters (01056)
Lunenburg, MA Court Reporters (01462)
Lynn, MA Court Reporters (01901)
Lynnfield, MA Court Reporters (01940)
Malden, MA Court Reporters (02148)
Manchaug, MA Court Reporters (01526)
Manchester, MA Court Reporters (01944)
Manomet, MA Court Reporters (02345)
Mansfield, MA Court Reporters (02048)
Marblehead, MA Court Reporters (01945)
Marion, MA Court Reporters (02738)
Marlborough, MA Court Reporters (01752)
Marshfield, MA Court Reporters (02050)
Marshfield Hills, MA Court Reporters (02051)
Marstons Mills, MA Court Reporters (02648)
Mashpee, MA Court Reporters (02649)
Mattapan, MA Court Reporters (02126)
Mattapoisett, MA Court Reporters (02739)
Maynard, MA Court Reporters (01754)
Medfield, MA Court Reporters (02052)
Medford, MA Court Reporters (02153)
Medway, MA Court Reporters (02053)
Melrose, MA Court Reporters (02176)
Mendon, MA Court Reporters (01756)
Menemsha, MA Court Reporters (02552)
Merrimac, MA Court Reporters (01860)
Methuen, MA Court Reporters (01844)
Middleboro, MA Court Reporters (02344)
Middlefield, MA Court Reporters (01243)
Middleton, MA Court Reporters (01949)
Milford, MA Court Reporters (01757)
Mill River, MA Court Reporters (01244)
Millbury, MA Court Reporters (01527)
Millis, MA Court Reporters (02054)
Millville, MA Court Reporters (01529)
Milton, MA Court Reporters (02186)
Milton Village, MA Court Reporters (02187)
Minot, MA Court Reporters (02055)
Monponsett, MA Court Reporters (02350)
Monroe Bridge, MA Court Reporters (01350)
Monson, MA Court Reporters (01057)
Montague, MA Court Reporters (01351)
Monterey, MA Court Reporters (01245)
Monument Beach, MA Court Reporters (02553)
Nahant, MA Court Reporters (01908)
Nantucket, MA Court Reporters (02554)
Natick, MA Court Reporters (01760)
Needham, MA Court Reporters (02492)
Needham Heights, MA Court Reporters (02494)
New Bedford, MA Court Reporters (02740)
New Braintree, MA Court Reporters (01531)
New Salem, MA Court Reporters (01355)
New Town, MA Court Reporters (02456)
Newbury, MA Court Reporters (01951)
Newburyport, MA Court Reporters (01950)
Newton, MA Court Reporters (02458)
Newton Center, MA Court Reporters (02459)
Newton Highlands, MA Court Reporters (02461)
Newton Lower Falls, MA Court Reporters (02462)
Newton Upper Falls, MA Court Reporters (02464)
Newtonville, MA Court Reporters (02460)
Nonantum, MA Court Reporters (02495)
Norfolk, MA Court Reporters (02056)
North Adams, MA Court Reporters (01247)
North Amherst, MA Court Reporters (01059)
North Andover, MA Court Reporters (01845)
North Attleboro, MA Court Reporters (02760)
North Billerica, MA Court Reporters (01862)
North Brookfield, MA Court Reporters (01535)
North Carver, MA Court Reporters (02355)
North Chatham, MA Court Reporters (02650)
North Chelmsford, MA Court Reporters (01863)
North Dartmouth, MA Court Reporters (02747)
North Dighton, MA Court Reporters (02764)
North Eastham, MA Court Reporters (02651)
North Easton, MA Court Reporters (02356)
North Egremont, MA Court Reporters (01252)
North Falmouth, MA Court Reporters (02556)
North Grafton, MA Court Reporters (01536)
North Hatfield, MA Court Reporters (01066)
North Marshfield, MA Court Reporters (02059)
North Oxford, MA Court Reporters (01537)
North Pembroke, MA Court Reporters (02358)
North Reading, MA Court Reporters (01864)
North Scituate, MA Court Reporters (02060)
North Truro, MA Court Reporters (02652)
North Uxbridge, MA Court Reporters (01538)
North Waltham, MA Court Reporters (02455)
North Weymouth, MA Court Reporters (02191)
Northampton, MA Court Reporters (01060)
Northborough, MA Court Reporters (01532)
Northbridge, MA Court Reporters (01534)
Northfield, MA Court Reporters (01354)
Norton, MA Court Reporters (02766)
Norwell, MA Court Reporters (02061)
Norwood, MA Court Reporters (02062)
Nutting Lake, MA Court Reporters (01865)
Oak Bluffs, MA Court Reporters (02557)
Oakham, MA Court Reporters (01068)
Ocean Bluff, MA Court Reporters (02065)
Onset, MA Court Reporters (02558)
Orange, MA Court Reporters (01364)
Orleans, MA Court Reporters (02653)
Osterville, MA Court Reporters (02655)
Otis, MA Court Reporters (01253)
Oxford, MA Court Reporters (01540)
Palmer, MA Court Reporters (01069)
Paxton, MA Court Reporters (01612)
Peabody, MA Court Reporters (01960)
Pembroke, MA Court Reporters (02359)
Pepperell, MA Court Reporters (01463)
Petersham, MA Court Reporters (01366)
Pinehurst, MA Court Reporters (01866)
Pittsfield, MA Court Reporters (01201)
Plainfield, MA Court Reporters (01070)
Plainville, MA Court Reporters (02762)
Plymouth, MA Court Reporters (02360)
Plympton, MA Court Reporters (02367)
Pocasset, MA Court Reporters (02559)
Prides Crossing, MA Court Reporters (01965)
Princeton, MA Court Reporters (01541)
Provincetown, MA Court Reporters (02657)
Quincy, MA Court Reporters (02169)
Randolph, MA Court Reporters (02368)
Raynham, MA Court Reporters (02767)
Raynham Center, MA Court Reporters (02768)
Reading, MA Court Reporters (01867)
Readville, MA Court Reporters (02137)
Rehoboth, MA Court Reporters (02769)
Revere, MA Court Reporters (02151)
Richmond, MA Court Reporters (01254)
Rochdale, MA Court Reporters (01542)
Rochester, MA Court Reporters (02770)
Rockland, MA Court Reporters (02370)
Rockport, MA Court Reporters (01966)
Roslindale, MA Court Reporters (02131)
Rowe, MA Court Reporters (01367)
Rowley, MA Court Reporters (01969)
Royalston, MA Court Reporters (01368)
Russell, MA Court Reporters (01071)
Rutland, MA Court Reporters (01543)
Sagamore, MA Court Reporters (02561)
Sagamore Beach, MA Court Reporters (02562)
Salem, MA Court Reporters (01970)
Salisbury, MA Court Reporters (01952)
Sandisfield, MA Court Reporters (01255)
Sandwich, MA Court Reporters (02563)
Saugus, MA Court Reporters (01906)
Savoy, MA Court Reporters (01256)
Scituate, MA Court Reporters (02066)
Seekonk, MA Court Reporters (02771)
Sharon, MA Court Reporters (02067)
Sheffield, MA Court Reporters (01257)
Shelburne Falls, MA Court Reporters (01370)
Sheldonville, MA Court Reporters (02070)
Sherborn, MA Court Reporters (01770)
Shirley, MA Court Reporters (01464)
Shrewsbury, MA Court Reporters (01545)
Shutesbury, MA Court Reporters (01072)
Siasconset, MA Court Reporters (02564)
Silver Beach, MA Court Reporters (02565)
Somerset, MA Court Reporters (02725)
Somerville, MA Court Reporters (02143)
South Barre, MA Court Reporters (01074)
South Carver, MA Court Reporters (02366)
South Chatham, MA Court Reporters (02659)
South Dartmouth, MA Court Reporters (02748)
South Deerfield, MA Court Reporters (01373)
South Dennis, MA Court Reporters (02660)
South Easton, MA Court Reporters (02375)
South Egremont, MA Court Reporters (01258)
South Grafton, MA Court Reporters (01560)
South Hadley, MA Court Reporters (01075)
South Hamilton, MA Court Reporters (01982)
South Harwich, MA Court Reporters (02661)
South Lancaster, MA Court Reporters (01561)
South Lee, MA Court Reporters (01260)
South Orleans, MA Court Reporters (02662)
South Walpole, MA Court Reporters (02071)
South Wellfleet, MA Court Reporters (02663)
South Weymouth, MA Court Reporters (02190)
South Yarmouth, MA Court Reporters (02664)
Southampton, MA Court Reporters (01073)
Southborough, MA Court Reporters (01772)
Southbridge, MA Court Reporters (01550)
Southfield, MA Court Reporters (01259)
Southwick, MA Court Reporters (01077)
Spencer, MA Court Reporters (01562)
Springfield, MA Court Reporters (01101)
Sterling, MA Court Reporters (01564)
Still River, MA Court Reporters (01467)
Stockbridge, MA Court Reporters (01262)
Stoneham, MA Court Reporters (02180)
Stoughton, MA Court Reporters (02072)
Stow, MA Court Reporters (01775)
Sturbridge, MA Court Reporters (01566)
Sudbury, MA Court Reporters (01776)
Sunderland, MA Court Reporters (01375)
Sutton, MA Court Reporters (01590)
Swampscott, MA Court Reporters (01907)
Swansea, MA Court Reporters (02777)
Taunton, MA Court Reporters (02780)
Templeton, MA Court Reporters (01468)
Tewksbury, MA Court Reporters (01876)
Thorndike, MA Court Reporters (01079)
Three Rivers, MA Court Reporters (01080)
Topsfield, MA Court Reporters (01983)
Townsend, MA Court Reporters (01469)
Truro, MA Court Reporters (02666)
Turners Falls, MA Court Reporters (01349)
Tyngsboro, MA Court Reporters (01879)
Tyringham, MA Court Reporters (01264)
Upton, MA Court Reporters (01568)
Uxbridge, MA Court Reporters (01569)
Village of Nagog Woods, MA Court Reporters (01718)
Vineyard Haven, MA Court Reporters (02568)
Waban, MA Court Reporters (02468)
Wakefield, MA Court Reporters (01880)
Wales, MA Court Reporters (01081)
Walpole, MA Court Reporters (02081)
Waltham, MA Court Reporters (02451)
Ware, MA Court Reporters (01082)
Wareham, MA Court Reporters (02571)
Warren, MA Court Reporters (01083)
Warwick, MA Court Reporters (01378)
Watertown, MA Court Reporters (02471)
Waverley, MA Court Reporters (02479)
Wayland, MA Court Reporters (01778)
Webster, MA Court Reporters (01570)
Wellesley, MA Court Reporters (02482)
Wellesley Hills, MA Court Reporters (02481)
Wellfleet, MA Court Reporters (02667)
Wendell, MA Court Reporters (01379)
Wendell Depot, MA Court Reporters (01380)
Wenham, MA Court Reporters (01984)
West Barnstable, MA Court Reporters (02668)
West Boxford, MA Court Reporters (01885)
West Boylston, MA Court Reporters (01583)
West Bridgewater, MA Court Reporters (02379)
West Brookfield, MA Court Reporters (01585)
West Chatham, MA Court Reporters (02669)
West Chesterfield, MA Court Reporters (01084)
West Chop, MA Court Reporters (02573)
West Dennis, MA Court Reporters (02670)
West Falmouth, MA Court Reporters (02574)
West Groton, MA Court Reporters (01472)
West Harwich, MA Court Reporters (02671)
West Hatfield, MA Court Reporters (01088)
West Hyannisport, MA Court Reporters (02672)
West Medford, MA Court Reporters (02156)
West Millbury, MA Court Reporters (01586)
West Newbury, MA Court Reporters (01985)
West Newton, MA Court Reporters (02465)
West Roxbury, MA Court Reporters (02132)
West Springfield, MA Court Reporters (01089)
West Stockbridge, MA Court Reporters (01266)
West Tisbury, MA Court Reporters (02575)
West Townsend, MA Court Reporters (01474)
West Wareham, MA Court Reporters (02576)
West Warren, MA Court Reporters (01092)
West Yarmouth, MA Court Reporters (02673)
Westborough, MA Court Reporters (01580)
Westfield, MA Court Reporters (01085)
Westford, MA Court Reporters (01886)
Westminster, MA Court Reporters (01441)
Weston, MA Court Reporters (02493)
Westport, MA Court Reporters (02790)
Westport Point, MA Court Reporters (02791)
Westwood, MA Court Reporters (02090)
Weymouth, MA Court Reporters (02188)
Whately, MA Court Reporters (01093)
Wheelwright, MA Court Reporters (01094)
White Horse Beach, MA Court Reporters (02381)
Whitinsville, MA Court Reporters (01588)
Whitman, MA Court Reporters (02382)
Wilbraham, MA Court Reporters (01095)
Williamsburg, MA Court Reporters (01096)
Williamstown, MA Court Reporters (01267)
Wilmington, MA Court Reporters (01887)
Winchendon, MA Court Reporters (01475)
Winchendon Springs, MA Court Reporters (01477)
Winchester, MA Court Reporters (01890)
Windsor, MA Court Reporters (01270)
Winthrop, MA Court Reporters (02152)
Woburn, MA Court Reporters (01801)
Woods Hole, MA Court Reporters (02543)
Woodville, MA Court Reporters (01784)
Worcester, MA Court Reporters (01601)
Woronoco, MA Court Reporters (01097)
Worthington, MA Court Reporters (01098)
Wrentham, MA Court Reporters (02093)
Yarmouth Port, MA Court Reporters (02675)