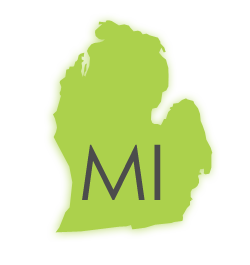 THE RIGHT MICHIGAN COURT REPORTER
When Alexander Gallo founded Discovery Litigation Services, he did so with one purpose. He had a vision to satisfy the needs of this industry by providing the best technological solutions with fair pricing thus democratizing the procurement of high quality tools, a Michigan court reporter, pre-trial consultants, professionals in legal videography, access to mediation and arbitration services, and the information needed to execute a seamless deposition or trial.
Gallo has made excellence the new normal. With the Discovery Litigation Services platform, you will find that it is easier to get high-level results by employing the help and assistance provided by the technology and DLS's dedicated staff than it is to get mediocre results going it alone. It is easier and less time consuming to staff the right team than to do a poor job hiring under qualified beginners.
PEEK INSIDE THE BOX
Discovery Litigation Services brings you a comprehensive force operating on your behalf. You will receive top level performers with a click of the mouse. With DLS you will have a dedicated team of experienced specialists at your beck and call. Get 20+ years of experience supporting your team just by pressing a button.
One Thing You Can Expect With Our Michigan Court Reporters
Discovery Litigation Services believes that going above and beyond for you should be the norm. Exceeding your expectations is baked into the culture and requires no second thought. The Discovery Litigation way is to overdeliver at a price that is fair to you and still competitive with the industry. Yes you will get more. Yes you will get quality and attention. Yes you will stay in budget.
Free Video-to-Text Synchronization (shouldn't it always be?)
Stop scrubbing through hours of footage to find that exact right moment or phrase from the transcript. Our video to text synchronization technology makes your transcript fully clickable to easily isolate those important video clips. Just quickly skim through your transcript and select the quote you want to review, and be shuttled to that very moment within the deposition video. With this power comes a huge time savings that pays dividends. Additionally, we offer this service not as an upsell, but as an included key feature. Discovery Litigation Services works hard to make your life easier.
There's more. Stop wasting time in the staffing phase. Click here to see what else Discovery Litigation Services' court reporting has to offer
You Can Stop Searching We'll Do The Hiring
Never has it been so easy to find a certified Michigan court reporter and legal professionals to do the job when you utilize Discovery Litigation Services and the hiring power of its worldwide network. DLS will eliminate the hassle of sifting through reams of referrals and resumes and get quickly get you the right people on your team.
Record It Properly The First Time
The Discovery Litigation Services team of professionals includes seasoned legal videographers who understand the importance of getting it done right. A deposition is not a scripted movie, there are no second takes. Our experts are experienced in using their surroundings to ensure the final product is pristine and well constructed to aid in getting you the right verdict.
Picture-In-Picture Live Capture
Utilizing the latest in technology, our videographers are equipped to be able to capture a direct feed of a document camera, computer or video player to allow for a high definition capture of the demonstrative evidence being put before a witness. At the attorney's direction, the deponent's image is moved to the lower corner of the screen with the demonstrative evidence filling in the rest of the screen. This allows for much more powerful playback later allowing for the viewer to be able to see what the deponent and what he is looking at simultaneously.
When creativity is a requirement, Discovery Litigation Services has the right videographers to send the message you need and tell the accurate story with Day In The Life Videos, Site Inspection Videos, and Legal Marketing Brochures. Our expert legal videographers will make sure your message is properly formed and presented in a clear, understandable way.
Reach Out To Get Started Now...
Discovery Litigation Services knows you have options with your litigation services. We are here to provide superior service, all the time, every time.
From finding a conference room to host your deposition to staffing it with a skilled court reporter, videographer and interpreter, Discovery Litigation Services will go above and beyond to fulfill your needs. We understand the importance of getting it done right. In our business, there is no margin for error.
Call Discovery at (855) 847-0999. See for yourself why so many call us their reporting company.
Schedule Your Deposition Now!
Michigan Court Reporting Available In:
City Name
Acme, MI Court Reporters (49610)
Ada, MI Court Reporters (49301)
Addison, MI Court Reporters (49220)
Adrian, MI Court Reporters (49221)
Afton, MI Court Reporters (49705)
Ahmeek, MI Court Reporters (49901)
Akron, MI Court Reporters (48701)
Alanson, MI Court Reporters (49706)
Alba, MI Court Reporters (49611)
Albion, MI Court Reporters (49224)
Alden, MI Court Reporters (49612)
Alger, MI Court Reporters (48610)
Algonac, MI Court Reporters (48001)
Allegan, MI Court Reporters (49010)
Allen, MI Court Reporters (49227)
Allen Park, MI Court Reporters (48101)
Allendale, MI Court Reporters (49401)
Allenton, MI Court Reporters (48002)
Allouez, MI Court Reporters (49805)
Alma, MI Court Reporters (48801)
Almont, MI Court Reporters (48003)
Alpena, MI Court Reporters (49707)
Alpha, MI Court Reporters (49902)
Alto, MI Court Reporters (49302)
Amasa, MI Court Reporters (49903)
Anchorville, MI Court Reporters (48004)
Ann Arbor, MI Court Reporters (48103)
Applegate, MI Court Reporters (48401)
Arcadia, MI Court Reporters (49613)
Argyle, MI Court Reporters (48410)
Armada, MI Court Reporters (48005)
Arnold, MI Court Reporters (49819)
Ashley, MI Court Reporters (48806)
Athens, MI Court Reporters (49011)
Atlanta, MI Court Reporters (49709)
Atlantic Mine, MI Court Reporters (49905)
Atlas, MI Court Reporters (48411)
Attica, MI Court Reporters (48412)
Au Gres, MI Court Reporters (48703)
Au Train, MI Court Reporters (49806)
Auburn, MI Court Reporters (48611)
Auburn Hills, MI Court Reporters (48321)
Augusta, MI Court Reporters (49012)
Avoca, MI Court Reporters (48006)
Azalia, MI Court Reporters (48110)
Bad Axe, MI Court Reporters (48413)
Bailey, MI Court Reporters (49303)
Baldwin, MI Court Reporters (49304)
Bancroft, MI Court Reporters (48414)
Bangor, MI Court Reporters (49013)
Bannister, MI Court Reporters (48807)
Baraga, MI Court Reporters (49908)
Barbeau, MI Court Reporters (49710)
Bark River, MI Court Reporters (49807)
Baroda, MI Court Reporters (49101)
Barryton, MI Court Reporters (49305)
Barton City, MI Court Reporters (48705)
Bath, MI Court Reporters (48808)
Battle Creek, MI Court Reporters (49014)
Bay City, MI Court Reporters (48706)
Bay Port, MI Court Reporters (48720)
Bay Shore, MI Court Reporters (49711)
Bear Lake, MI Court Reporters (49614)
Beaver Island, MI Court Reporters (49782)
Beaverton, MI Court Reporters (48612)
Bedford, MI Court Reporters (49020)
Belding, MI Court Reporters (48809)
Bellaire, MI Court Reporters (49615)
Belleville, MI Court Reporters (48111)
Bellevue, MI Court Reporters (49021)
Belmont, MI Court Reporters (49306)
Bentley, MI Court Reporters (48613)
Benton Harbor, MI Court Reporters (49022)
Benzonia, MI Court Reporters (49616)
Bergland, MI Court Reporters (49910)
Berkley, MI Court Reporters (48072)
Berrien Center, MI Court Reporters (49102)
Berrien Springs, MI Court Reporters (49103)
Bessemer, MI Court Reporters (49911)
Beulah, MI Court Reporters (49617)
Big Bay, MI Court Reporters (49808)
Big Rapids, MI Court Reporters (49307)
Birch Run, MI Court Reporters (48415)
Birmingham, MI Court Reporters (48009)
Bitely, MI Court Reporters (49309)
Black River, MI Court Reporters (48721)
Blanchard, MI Court Reporters (49310)
Blissfield, MI Court Reporters (49228)
Bloomfield Hills, MI Court Reporters (48301)
Bloomingdale, MI Court Reporters (49026)
Boon, MI Court Reporters (49618)
Boyne City, MI Court Reporters (49712)
Boyne Falls, MI Court Reporters (49713)
Bradley, MI Court Reporters (49311)
Branch, MI Court Reporters (49402)
Brant, MI Court Reporters (48614)
Breckenridge, MI Court Reporters (48615)
Breedsville, MI Court Reporters (49027)
Brethren, MI Court Reporters (49619)
Bridgeport, MI Court Reporters (48722)
Bridgewater, MI Court Reporters (48115)
Bridgman, MI Court Reporters (49106)
Brighton, MI Court Reporters (48114)
Brimley, MI Court Reporters (49715)
Britton, MI Court Reporters (49229)
Brohman, MI Court Reporters (49312)
Bronson, MI Court Reporters (49028)
Brooklyn, MI Court Reporters (49230)
Brown City, MI Court Reporters (48416)
Bruce Crossing, MI Court Reporters (49912)
Brutus, MI Court Reporters (49716)
Buchanan, MI Court Reporters (49107)
Buckley, MI Court Reporters (49620)
Burlington, MI Court Reporters (49029)
Burnips, MI Court Reporters (49314)
Burr Oak, MI Court Reporters (49030)
Burt, MI Court Reporters (48417)
Burt Lake, MI Court Reporters (49717)
Burton, MI Court Reporters (48509)
Byron, MI Court Reporters (48418)
Byron Center, MI Court Reporters (49315)
Cadillac, MI Court Reporters (49601)
Caledonia, MI Court Reporters (49316)
Calumet, MI Court Reporters (49913)
Camden, MI Court Reporters (49232)
Cannonsburg, MI Court Reporters (49317)
Canton, MI Court Reporters (48187)
Capac, MI Court Reporters (48014)
Carleton, MI Court Reporters (48117)
Carney, MI Court Reporters (49812)
Caro, MI Court Reporters (48723)
Carp Lake, MI Court Reporters (49718)
Carrollton, MI Court Reporters (48724)
Carson City, MI Court Reporters (48811)
Carsonville, MI Court Reporters (48419)
Casco, MI Court Reporters (48064)
Caseville, MI Court Reporters (48725)
Casnovia, MI Court Reporters (49318)
Caspian, MI Court Reporters (49915)
Cass City, MI Court Reporters (48726)
Cassopolis, MI Court Reporters (49031)
Cedar, MI Court Reporters (49621)
Cedar Lake, MI Court Reporters (48812)
Cedar Springs, MI Court Reporters (49319)
Cedarville, MI Court Reporters (49719)
Cement City, MI Court Reporters (49233)
Center Line, MI Court Reporters (48015)
Central Lake, MI Court Reporters (49622)
Centreville, MI Court Reporters (49032)
Ceresco, MI Court Reporters (49033)
Champion, MI Court Reporters (49814)
Channing, MI Court Reporters (49815)
Charlevoix, MI Court Reporters (49720)
Charlotte, MI Court Reporters (48813)
Chase, MI Court Reporters (49623)
Chassell, MI Court Reporters (49916)
Chatham, MI Court Reporters (49816)
Cheboygan, MI Court Reporters (49721)
Chelsea, MI Court Reporters (48118)
Chesaning, MI Court Reporters (48616)
Chippewa Lake, MI Court Reporters (49320)
Clare, MI Court Reporters (48617)
Clarklake, MI Court Reporters (49234)
Clarkston, MI Court Reporters (48346)
Clarksville, MI Court Reporters (48815)
Clawson, MI Court Reporters (48017)
Clayton, MI Court Reporters (49235)
Clifford, MI Court Reporters (48727)
Climax, MI Court Reporters (49034)
Clinton, MI Court Reporters (49236)
Clinton Township, MI Court Reporters (48035)
Clio, MI Court Reporters (48420)
Cloverdale, MI Court Reporters (49035)
Cohoctah, MI Court Reporters (48816)
Coldwater, MI Court Reporters (49036)
Coleman, MI Court Reporters (48618)
Coloma, MI Court Reporters (49038)
Colon, MI Court Reporters (49040)
Columbiaville, MI Court Reporters (48421)
Columbus, MI Court Reporters (48063)
Comins, MI Court Reporters (48619)
Commerce Township, MI Court Reporters (48382)
Comstock, MI Court Reporters (49041)
Comstock Park, MI Court Reporters (49321)
Concord, MI Court Reporters (49237)
Conklin, MI Court Reporters (49403)
Constantine, MI Court Reporters (49042)
Conway, MI Court Reporters (49722)
Cooks, MI Court Reporters (49817)
Coopersville, MI Court Reporters (49404)
Copemish, MI Court Reporters (49625)
Copper City, MI Court Reporters (49917)
Copper Harbor, MI Court Reporters (49918)
Coral, MI Court Reporters (49322)
Cornell, MI Court Reporters (49818)
Corunna, MI Court Reporters (48817)
Covert, MI Court Reporters (49043)
Covington, MI Court Reporters (49919)
Cross Village, MI Court Reporters (49723)
Croswell, MI Court Reporters (48422)
Crystal, MI Court Reporters (48818)
Crystal Falls, MI Court Reporters (49920)
Curran, MI Court Reporters (48728)
Curtis, MI Court Reporters (49820)
Custer, MI Court Reporters (49405)
Dafter, MI Court Reporters (49724)
Daggett, MI Court Reporters (49821)
Dansville, MI Court Reporters (48819)
Davisburg, MI Court Reporters (48350)
Davison, MI Court Reporters (48423)
De Tour Village, MI Court Reporters (49725)
Dearborn, MI Court Reporters (48120)
Dearborn Heights, MI Court Reporters (48125)
Decatur, MI Court Reporters (49045)
Decker, MI Court Reporters (48426)
Deckerville, MI Court Reporters (48427)
Deerfield, MI Court Reporters (49238)
Deerton, MI Court Reporters (49822)
Deford, MI Court Reporters (48729)
Delton, MI Court Reporters (49046)
Detroit, MI Court Reporters (48201)
Dewitt, MI Court Reporters (48820)
Dexter, MI Court Reporters (48130)
Dimondale, MI Court Reporters (48821)
Dodgeville, MI Court Reporters (49921)
Dollar Bay, MI Court Reporters (49922)
Dorr, MI Court Reporters (49323)
Douglas, MI Court Reporters (49406)
Dowagiac, MI Court Reporters (49047)
Dowling, MI Court Reporters (49050)
Drayton Plains, MI Court Reporters (48330)
Drummond Island, MI Court Reporters (49726)
Dryden, MI Court Reporters (48428)
Dundee, MI Court Reporters (48131)
Durand, MI Court Reporters (48429)
Eagle, MI Court Reporters (48822)
East China, MI Court Reporters (48054)
East Jordan, MI Court Reporters (49727)
East Lansing, MI Court Reporters (48823)
East Leroy, MI Court Reporters (49051)
East Tawas, MI Court Reporters (48730)
Eastlake, MI Court Reporters (49626)
Eastpointe, MI Court Reporters (48021)
Eastport, MI Court Reporters (49627)
Eaton Rapids, MI Court Reporters (48827)
Eau Claire, MI Court Reporters (49111)
Eben Junction, MI Court Reporters (49825)
Eckerman, MI Court Reporters (49728)
Ecorse, MI Court Reporters (48229)
Edenville, MI Court Reporters (48620)
Edmore, MI Court Reporters (48829)
Edwardsburg, MI Court Reporters (49112)
Elberta, MI Court Reporters (49628)
Elk Rapids, MI Court Reporters (49629)
Elkton, MI Court Reporters (48731)
Ellsworth, MI Court Reporters (49729)
Elm Hall, MI Court Reporters (48830)
Elmira, MI Court Reporters (49730)
Elsie, MI Court Reporters (48831)
Elwell, MI Court Reporters (48832)
Emmett, MI Court Reporters (48022)
Empire, MI Court Reporters (49630)
Engadine, MI Court Reporters (49827)
Erie, MI Court Reporters (48133)
Escanaba, MI Court Reporters (49829)
Essexville, MI Court Reporters (48732)
Eureka, MI Court Reporters (48833)
Evart, MI Court Reporters (49631)
Ewen, MI Court Reporters (49925)
Fair Haven, MI Court Reporters (48023)
Fairgrove, MI Court Reporters (48733)
Fairview, MI Court Reporters (48621)
Falmouth, MI Court Reporters (49632)
Farmington, MI Court Reporters (48331)
Farwell, MI Court Reporters (48622)
Felch, MI Court Reporters (49831)
Fennville, MI Court Reporters (49408)
Fenton, MI Court Reporters (48430)
Fenwick, MI Court Reporters (48834)
Ferndale, MI Court Reporters (48220)
Ferrysburg, MI Court Reporters (49409)
Fife Lake, MI Court Reporters (49633)
Filer City, MI Court Reporters (49634)
Filion, MI Court Reporters (48432)
Flat Rock, MI Court Reporters (48134)
Flint, MI Court Reporters (48501)
Flushing, MI Court Reporters (48433)
Forestville, MI Court Reporters (48434)
Fort Gratiot, MI Court Reporters (48059)
Foster City, MI Court Reporters (49834)
Fostoria, MI Court Reporters (48435)
Fountain, MI Court Reporters (49410)
Fowler, MI Court Reporters (48835)
Fowlerville, MI Court Reporters (48836)
Frankenmuth, MI Court Reporters (48734)
Frankfort, MI Court Reporters (49635)
Franklin, MI Court Reporters (48025)
Fraser, MI Court Reporters (48026)
Frederic, MI Court Reporters (49733)
Free Soil, MI Court Reporters (49411)
Freeland, MI Court Reporters (48623)
Freeport, MI Court Reporters (49325)
Fremont, MI Court Reporters (49412)
Frontier, MI Court Reporters (49239)
Fruitport, MI Court Reporters (49415)
Fulton, MI Court Reporters (49052)
Gaastra, MI Court Reporters (49927)
Gagetown, MI Court Reporters (48735)
Gaines, MI Court Reporters (48436)
Galesburg, MI Court Reporters (49053)
Galien, MI Court Reporters (49113)
Garden, MI Court Reporters (49835)
Garden City, MI Court Reporters (48135)
Gaylord, MI Court Reporters (49734)
Genesee, MI Court Reporters (48437)
Germfask, MI Court Reporters (49836)
Gilford, MI Court Reporters (48736)
Gladstone, MI Court Reporters (49837)
Gladwin, MI Court Reporters (48624)
Glen Arbor, MI Court Reporters (49636)
Glenn, MI Court Reporters (49416)
Glennie, MI Court Reporters (48737)
Gobles, MI Court Reporters (49055)
Goetzville, MI Court Reporters (49736)
Good Hart, MI Court Reporters (49737)
Goodells, MI Court Reporters (48027)
Goodrich, MI Court Reporters (48438)
Gould City, MI Court Reporters (49838)
Gowen, MI Court Reporters (49326)
Grand Blanc, MI Court Reporters (48439)
Grand Haven, MI Court Reporters (49417)
Grand Junction, MI Court Reporters (49056)
Grand Ledge, MI Court Reporters (48837)
Grand Marais, MI Court Reporters (49839)
Grand Rapids, MI Court Reporters (49501)
Grandville, MI Court Reporters (49418)
Grant, MI Court Reporters (49327)
Grass Lake, MI Court Reporters (49240)
Grawn, MI Court Reporters (49637)
Grayling, MI Court Reporters (49738)
Greenbush, MI Court Reporters (48738)
Greenland, MI Court Reporters (49929)
Greenville, MI Court Reporters (48838)
Gregory, MI Court Reporters (48137)
Grosse Ile, MI Court Reporters (48138)
Grosse Pointe, MI Court Reporters (48230)
Gulliver, MI Court Reporters (49840)
Gwinn, MI Court Reporters (49841)
Hadley, MI Court Reporters (48440)
Hagar Shores, MI Court Reporters (49039)
Hale, MI Court Reporters (48739)
Hamburg, MI Court Reporters (48139)
Hamilton, MI Court Reporters (49419)
Hamtramck, MI Court Reporters (48212)
Hancock, MI Court Reporters (49930)
Hanover, MI Court Reporters (49241)
Harbert, MI Court Reporters (49115)
Harbor Beach, MI Court Reporters (48441)
Harbor Springs, MI Court Reporters (49740)
Harper Woods, MI Court Reporters (48225)
Harrietta, MI Court Reporters (49638)
Harris, MI Court Reporters (49845)
Harrison, MI Court Reporters (48625)
Harrison Township, MI Court Reporters (48045)
Harrisville, MI Court Reporters (48740)
Harsens Island, MI Court Reporters (48028)
Hart, MI Court Reporters (49420)
Hartford, MI Court Reporters (49057)
Hartland, MI Court Reporters (48353)
Haslett, MI Court Reporters (48840)
Hastings, MI Court Reporters (49058)
Hawks, MI Court Reporters (49743)
Hazel Park, MI Court Reporters (48030)
Hemlock, MI Court Reporters (48626)
Henderson, MI Court Reporters (48841)
Hermansville, MI Court Reporters (49847)
Herron, MI Court Reporters (49744)
Hersey, MI Court Reporters (49639)
Hesperia, MI Court Reporters (49421)
Hessel, MI Court Reporters (49745)
Hickory Corners, MI Court Reporters (49060)
Higgins Lake, MI Court Reporters (48627)
Highland, MI Court Reporters (48356)
Highland Park, MI Court Reporters (48203)
Hillman, MI Court Reporters (49746)
Hillsdale, MI Court Reporters (49242)
Holland, MI Court Reporters (49422)
Holly, MI Court Reporters (48442)
Holt, MI Court Reporters (48842)
Holton, MI Court Reporters (49425)
Homer, MI Court Reporters (49245)
Honor, MI Court Reporters (49640)
Hope, MI Court Reporters (48628)
Hopkins, MI Court Reporters (49328)
Horton, MI Court Reporters (49246)
Houghton, MI Court Reporters (49931)
Houghton Lake, MI Court Reporters (48629)
Houghton Lake Heights, MI Court Reporters (48630)
Howard City, MI Court Reporters (49329)
Howell, MI Court Reporters (48843)
Hubbard Lake, MI Court Reporters (49747)
Hubbardston, MI Court Reporters (48845)
Hubbell, MI Court Reporters (49934)
Hudson, MI Court Reporters (49247)
Hudsonville, MI Court Reporters (49426)
Hulbert, MI Court Reporters (49748)
Huntington Woods, MI Court Reporters (48070)
Ida, MI Court Reporters (48140)
Idlewild, MI Court Reporters (49642)
Imlay City, MI Court Reporters (48444)
Indian River, MI Court Reporters (49749)
Ingalls, MI Court Reporters (49848)
Inkster, MI Court Reporters (48141)
Interlochen, MI Court Reporters (49643)
Ionia, MI Court Reporters (48846)
Iron Mountain, MI Court Reporters (49801)
Iron River, MI Court Reporters (49935)
Irons, MI Court Reporters (49644)
Ironwood, MI Court Reporters (49938)
Ishpeming, MI Court Reporters (49849)
Ithaca, MI Court Reporters (48847)
Jackson, MI Court Reporters (49201)
Jamestown, MI Court Reporters (49427)
Jasper, MI Court Reporters (49248)
Jeddo, MI Court Reporters (48032)
Jenison, MI Court Reporters (49428)
Jerome, MI Court Reporters (49249)
Johannesburg, MI Court Reporters (49751)
Jones, MI Court Reporters (49061)
Jonesville, MI Court Reporters (49250)
Kalamazoo, MI Court Reporters (49001)
Kaleva, MI Court Reporters (49645)
Kalkaska, MI Court Reporters (49646)
Kawkawlin, MI Court Reporters (48631)
Kearsarge, MI Court Reporters (49942)
Keego Harbor, MI Court Reporters (48320)
Kendall, MI Court Reporters (49062)
Kent City, MI Court Reporters (49330)
Kewadin, MI Court Reporters (49648)
Kincheloe, MI Court Reporters (49784)
Kinde, MI Court Reporters (48445)
Kingsford, MI Court Reporters (49802)
Kingsley, MI Court Reporters (49649)
Kingston, MI Court Reporters (48741)
Kinross, MI Court Reporters (49752)
L'Anse, MI Court Reporters (49946)
La Salle, MI Court Reporters (48145)
Lachine, MI Court Reporters (49753)
Lacota, MI Court Reporters (49063)
Laingsburg, MI Court Reporters (48848)
Lake, MI Court Reporters (48632)
Lake Ann, MI Court Reporters (49650)
Lake City, MI Court Reporters (49651)
Lake George, MI Court Reporters (48633)
Lake Leelanau, MI Court Reporters (49653)
Lake Linden, MI Court Reporters (49945)
Lake Odessa, MI Court Reporters (48849)
Lake Orion, MI Court Reporters (48359)
Lakeland, MI Court Reporters (48143)
Lakeside, MI Court Reporters (49116)
Lakeview, MI Court Reporters (48850)
Lakeville, MI Court Reporters (48366)
Lambertville, MI Court Reporters (48144)
Lamont, MI Court Reporters (49430)
Lansing, MI Court Reporters (48901)
Lapeer, MI Court Reporters (48446)
Lawrence, MI Court Reporters (49064)
Lawton, MI Court Reporters (49065)
Leland, MI Court Reporters (49654)
Lennon, MI Court Reporters (48449)
Leonard, MI Court Reporters (48367)
Leonidas, MI Court Reporters (49066)
Leroy, MI Court Reporters (49655)
Leslie, MI Court Reporters (49251)
Levering, MI Court Reporters (49755)
Lewiston, MI Court Reporters (49756)
Lexington, MI Court Reporters (48450)
Lincoln, MI Court Reporters (48742)
Lincoln Park, MI Court Reporters (48146)
Linden, MI Court Reporters (48451)
Linwood, MI Court Reporters (48634)
Litchfield, MI Court Reporters (49252)
Little Lake, MI Court Reporters (49833)
Livonia, MI Court Reporters (48150)
Long Lake, MI Court Reporters (48743)
Loretto, MI Court Reporters (49852)
Lowell, MI Court Reporters (49331)
Ludington, MI Court Reporters (49431)
Luna Pier, MI Court Reporters (48157)
Lupton, MI Court Reporters (48635)
Luther, MI Court Reporters (49656)
Luzerne, MI Court Reporters (48636)
Lyons, MI Court Reporters (48851)
Macatawa, MI Court Reporters (49434)
Mackinac Island, MI Court Reporters (49757)
Mackinaw City, MI Court Reporters (49701)
Macomb, MI Court Reporters (48042)
Madison Heights, MI Court Reporters (48071)
Mancelona, MI Court Reporters (49659)
Manchester, MI Court Reporters (48158)
Manistee, MI Court Reporters (49660)
Manistique, MI Court Reporters (49854)
Manitou Beach, MI Court Reporters (49253)
Manton, MI Court Reporters (49663)
Maple City, MI Court Reporters (49664)
Maple Rapids, MI Court Reporters (48853)
Marcellus, MI Court Reporters (49067)
Marenisco, MI Court Reporters (49947)
Marine City, MI Court Reporters (48039)
Marion, MI Court Reporters (49665)
Marlette, MI Court Reporters (48453)
Marne, MI Court Reporters (49435)
Marquette, MI Court Reporters (49855)
Marshall, MI Court Reporters (49068)
Martin, MI Court Reporters (49070)
Marysville, MI Court Reporters (48040)
Mason, MI Court Reporters (48854)
Mass City, MI Court Reporters (49948)
Mattawan, MI Court Reporters (49071)
Maybee, MI Court Reporters (48159)
Mayfield, MI Court Reporters (49666)
Mayville, MI Court Reporters (48744)
Mc Millan, MI Court Reporters (49853)
McBain, MI Court Reporters (49657)
McBrides, MI Court Reporters (48852)
Mears, MI Court Reporters (49436)
Mecosta, MI Court Reporters (49332)
Melvin, MI Court Reporters (48454)
Melvindale, MI Court Reporters (48122)
Memphis, MI Court Reporters (48041)
Mendon, MI Court Reporters (49072)
Menominee, MI Court Reporters (49858)
Merrill, MI Court Reporters (48637)
Merritt, MI Court Reporters (49667)
Mesick, MI Court Reporters (49668)
Metamora, MI Court Reporters (48455)
Michigamme, MI Court Reporters (49861)
Michigan Center, MI Court Reporters (49254)
Middleton, MI Court Reporters (48856)
Middleville, MI Court Reporters (49333)
Midland, MI Court Reporters (48640)
Mikado, MI Court Reporters (48745)
Milan, MI Court Reporters (48160)
Milford, MI Court Reporters (48380)
Millersburg, MI Court Reporters (49759)
Millington, MI Court Reporters (48746)
Minden City, MI Court Reporters (48456)
Mio, MI Court Reporters (48647)
Mohawk, MI Court Reporters (49950)
Moline, MI Court Reporters (49335)
Monroe, MI Court Reporters (48161)
Montague, MI Court Reporters (49437)
Montgomery, MI Court Reporters (49255)
Montrose, MI Court Reporters (48457)
Moran, MI Court Reporters (49760)
Morenci, MI Court Reporters (49256)
Morley, MI Court Reporters (49336)
Morrice, MI Court Reporters (48857)
Moscow, MI Court Reporters (49257)
Mosherville, MI Court Reporters (49258)
Mount Clemens, MI Court Reporters (48043)
Mount Morris, MI Court Reporters (48458)
Mount Pleasant, MI Court Reporters (48804)
Muir, MI Court Reporters (48860)
Mullett Lake, MI Court Reporters (49761)
Mulliken, MI Court Reporters (48861)
Munger, MI Court Reporters (48747)
Munising, MI Court Reporters (49862)
Munith, MI Court Reporters (49259)
Muskegon, MI Court Reporters (49440)
Nadeau, MI Court Reporters (49863)
Nahma, MI Court Reporters (49864)
Napoleon, MI Court Reporters (49261)
Nashville, MI Court Reporters (49073)
National City, MI Court Reporters (48748)
National Mine, MI Court Reporters (49865)
Naubinway, MI Court Reporters (49762)
Nazareth, MI Court Reporters (49074)
Negaunee, MI Court Reporters (49866)
New Baltimore, MI Court Reporters (48047)
New Boston, MI Court Reporters (48164)
New Buffalo, MI Court Reporters (49117)
New Era, MI Court Reporters (49446)
New Haven, MI Court Reporters (48048)
New Hudson, MI Court Reporters (48165)
New Lothrop, MI Court Reporters (48460)
New Troy, MI Court Reporters (49119)
Newaygo, MI Court Reporters (49337)
Newberry, MI Court Reporters (49868)
Newport, MI Court Reporters (48166)
Niles, MI Court Reporters (49120)
Nisula, MI Court Reporters (49952)
North Adams, MI Court Reporters (49262)
North Branch, MI Court Reporters (48461)
North Star, MI Court Reporters (48862)
North Street, MI Court Reporters (48049)
Northport, MI Court Reporters (49670)
Northville, MI Court Reporters (48167)
Norvell, MI Court Reporters (49263)
Norway, MI Court Reporters (49870)
Nottawa, MI Court Reporters (49075)
Novi, MI Court Reporters (48374)
Nunica, MI Court Reporters (49448)
Oak Grove, MI Court Reporters (48863)
Oak Park, MI Court Reporters (48237)
Oakland, MI Court Reporters (48363)
Oakley, MI Court Reporters (48649)
Oden, MI Court Reporters (49764)
Okemos, MI Court Reporters (48805)
Old Mission, MI Court Reporters (49673)
Olivet, MI Court Reporters (49076)
Omena, MI Court Reporters (49674)
Omer, MI Court Reporters (48749)
Onaway, MI Court Reporters (49765)
Onekama, MI Court Reporters (49675)
Onondaga, MI Court Reporters (49264)
Onsted, MI Court Reporters (49265)
Ontonagon, MI Court Reporters (49953)
Orleans, MI Court Reporters (48865)
Ortonville, MI Court Reporters (48462)
Oscoda, MI Court Reporters (48750)
Oshtemo, MI Court Reporters (49077)
Osseo, MI Court Reporters (49266)
Ossineke, MI Court Reporters (49766)
Otisville, MI Court Reporters (48463)
Otsego, MI Court Reporters (49078)
Ottawa Lake, MI Court Reporters (49267)
Otter Lake, MI Court Reporters (48464)
Ovid, MI Court Reporters (48866)
Owendale, MI Court Reporters (48754)
Owosso, MI Court Reporters (48867)
Oxford, MI Court Reporters (48370)
Painesdale, MI Court Reporters (49955)
Palmer, MI Court Reporters (49871)
Palms, MI Court Reporters (48465)
Palmyra, MI Court Reporters (49268)
Palo, MI Court Reporters (48870)
Paradise, MI Court Reporters (49768)
Paris, MI Court Reporters (49338)
Parma, MI Court Reporters (49269)
Paw Paw, MI Court Reporters (49079)
Peck, MI Court Reporters (48466)
Pelkie, MI Court Reporters (49958)
Pellston, MI Court Reporters (49769)
Pentwater, MI Court Reporters (49449)
Perkins, MI Court Reporters (49872)
Perrinton, MI Court Reporters (48871)
Perronville, MI Court Reporters (49873)
Perry, MI Court Reporters (48872)
Petersburg, MI Court Reporters (49270)
Petoskey, MI Court Reporters (49770)
Pewamo, MI Court Reporters (48873)
Pickford, MI Court Reporters (49774)
Pierson, MI Court Reporters (49339)
Pigeon, MI Court Reporters (48755)
Pinckney, MI Court Reporters (48169)
Pinconning, MI Court Reporters (48650)
Pittsford, MI Court Reporters (49271)
Plainwell, MI Court Reporters (49080)
Pleasant Lake, MI Court Reporters (49272)
Pleasant Ridge, MI Court Reporters (48069)
Plymouth, MI Court Reporters (48170)
Pointe Aux Pins, MI Court Reporters (49775)
Pompeii, MI Court Reporters (48874)
Pontiac, MI Court Reporters (48340)
Port Austin, MI Court Reporters (48467)
Port Hope, MI Court Reporters (48468)
Port Huron, MI Court Reporters (48060)
Port Sanilac, MI Court Reporters (48469)
Portage, MI Court Reporters (49002)
Portland, MI Court Reporters (48875)
Posen, MI Court Reporters (49776)
Potterville, MI Court Reporters (48876)
Powers, MI Court Reporters (49874)
Prescott, MI Court Reporters (48756)
Presque Isle, MI Court Reporters (49777)
Prudenville, MI Court Reporters (48651)
Pullman, MI Court Reporters (49450)
Quincy, MI Court Reporters (49082)
Quinnesec, MI Court Reporters (49876)
Ralph, MI Court Reporters (49877)
Ramsay, MI Court Reporters (49959)
Rapid City, MI Court Reporters (49676)
Rapid River, MI Court Reporters (49878)
Ravenna, MI Court Reporters (49451)
Ray, MI Court Reporters (48096)
Reading, MI Court Reporters (49274)
Redford, MI Court Reporters (48239)
Reed City, MI Court Reporters (49677)
Reese, MI Court Reporters (48757)
Remus, MI Court Reporters (49340)
Republic, MI Court Reporters (49879)
Rhodes, MI Court Reporters (48652)
Richland, MI Court Reporters (49083)
Richmond, MI Court Reporters (48062)
Richville, MI Court Reporters (48758)
Ridgeway, MI Court Reporters (49275)
Riga, MI Court Reporters (49276)
River Rouge, MI Court Reporters (48218)
Riverdale, MI Court Reporters (48877)
Riverside, MI Court Reporters (49084)
Rives Junction, MI Court Reporters (49277)
Rochester, MI Court Reporters (48306)
Rock, MI Court Reporters (49880)
Rockford, MI Court Reporters (49341)
Rockland, MI Court Reporters (49960)
Rockwood, MI Court Reporters (48173)
Rodney, MI Court Reporters (49342)
Rogers City, MI Court Reporters (49779)
Rollin, MI Court Reporters (49278)
Romeo, MI Court Reporters (48065)
Romulus, MI Court Reporters (48174)
Roscommon, MI Court Reporters (48653)
Rose City, MI Court Reporters (48654)
Rosebush, MI Court Reporters (48878)
Roseville, MI Court Reporters (48066)
Rothbury, MI Court Reporters (49452)
Royal Oak, MI Court Reporters (48067)
Rudyard, MI Court Reporters (49780)
Rumely, MI Court Reporters (49826)
Ruth, MI Court Reporters (48470)
Saginaw, MI Court Reporters (48601)
Sagola, MI Court Reporters (49881)
Saint Charles, MI Court Reporters (48655)
Saint Clair, MI Court Reporters (48079)
Saint Clair Shores, MI Court Reporters (48080)
Saint Helen, MI Court Reporters (48656)
Saint Ignace, MI Court Reporters (49781)
Saint Johns, MI Court Reporters (48879)
Saint Joseph, MI Court Reporters (49085)
Saint Louis, MI Court Reporters (48880)
Salem, MI Court Reporters (48175)
Saline, MI Court Reporters (48176)
Samaria, MI Court Reporters (48177)
Sand Creek, MI Court Reporters (49279)
Sand Lake, MI Court Reporters (49343)
Sandusky, MI Court Reporters (48471)
Sanford, MI Court Reporters (48657)
Saranac, MI Court Reporters (48881)
Saugatuck, MI Court Reporters (49453)
Sault Sainte Marie, MI Court Reporters (49783)
Sawyer, MI Court Reporters (49125)
Schoolcraft, MI Court Reporters (49087)
Scotts, MI Court Reporters (49088)
Scottville, MI Court Reporters (49454)
Sears, MI Court Reporters (49679)
Sebewaing, MI Court Reporters (48759)
Seneca, MI Court Reporters (49280)
Seney, MI Court Reporters (49883)
Shaftsburg, MI Court Reporters (48882)
Shelby, MI Court Reporters (49455)
Shelbyville, MI Court Reporters (49344)
Shepherd, MI Court Reporters (48883)
Sheridan, MI Court Reporters (48884)
Sherwood, MI Court Reporters (49089)
Shingleton, MI Court Reporters (49884)
Sidnaw, MI Court Reporters (49961)
Sidney, MI Court Reporters (48885)
Silverwood, MI Court Reporters (48760)
Six Lakes, MI Court Reporters (48886)
Skandia, MI Court Reporters (49885)
Skanee, MI Court Reporters (49962)
Smiths Creek, MI Court Reporters (48074)
Smyrna, MI Court Reporters (48887)
Snover, MI Court Reporters (48472)
Sodus, MI Court Reporters (49126)
Somerset, MI Court Reporters (49281)
Somerset Center, MI Court Reporters (49282)
South Boardman, MI Court Reporters (49680)
South Branch, MI Court Reporters (48761)
South Haven, MI Court Reporters (49090)
South Lyon, MI Court Reporters (48178)
South Range, MI Court Reporters (49963)
South Rockwood, MI Court Reporters (48179)
Southfield, MI Court Reporters (48034)
Southgate, MI Court Reporters (48195)
Spalding, MI Court Reporters (49886)
Sparta, MI Court Reporters (49345)
Spring Arbor, MI Court Reporters (49283)
Spring Lake, MI Court Reporters (49456)
Springport, MI Court Reporters (49284)
Spruce, MI Court Reporters (48762)
Stambaugh, MI Court Reporters (49964)
Standish, MI Court Reporters (48658)
Stanton, MI Court Reporters (48888)
Stanwood, MI Court Reporters (49346)
Stephenson, MI Court Reporters (49887)
Sterling, MI Court Reporters (48659)
Sterling Heights, MI Court Reporters (48310)
Stevensville, MI Court Reporters (49127)
Stockbridge, MI Court Reporters (49285)
Strongs, MI Court Reporters (49790)
Sturgis, MI Court Reporters (49091)
Sumner, MI Court Reporters (48889)
Sunfield, MI Court Reporters (48890)
Suttons Bay, MI Court Reporters (49682)
Swartz Creek, MI Court Reporters (48473)
Tawas City, MI Court Reporters (48763)
Taylor, MI Court Reporters (48180)
Tecumseh, MI Court Reporters (49286)
Tekonsha, MI Court Reporters (49092)
Temperance, MI Court Reporters (48182)
Thompsonville, MI Court Reporters (49683)
Three Oaks, MI Court Reporters (49128)
Three Rivers, MI Court Reporters (49093)
Tipton, MI Court Reporters (49287)
Toivola, MI Court Reporters (49965)
Topinabee, MI Court Reporters (49791)
Tower, MI Court Reporters (49792)
Traverse City, MI Court Reporters (49684)
Trenary, MI Court Reporters (49891)
Trenton, MI Court Reporters (48183)
Trout Creek, MI Court Reporters (49967)
Trout Lake, MI Court Reporters (49793)
Troy, MI Court Reporters (48007)
Trufant, MI Court Reporters (49347)
Turner, MI Court Reporters (48765)
Tuscola, MI Court Reporters (48769)
Tustin, MI Court Reporters (49688)
Twin Lake, MI Court Reporters (49457)
Twining, MI Court Reporters (48766)
Ubly, MI Court Reporters (48475)
Union, MI Court Reporters (49130)
Union City, MI Court Reporters (49094)
Union Lake, MI Court Reporters (48387)
Union Pier, MI Court Reporters (49129)
Unionville, MI Court Reporters (48767)
University Center, MI Court Reporters (48710)
Utica, MI Court Reporters (48315)
Vandalia, MI Court Reporters (49095)
Vanderbilt, MI Court Reporters (49795)
Vassar, MI Court Reporters (48768)
Vermontville, MI Court Reporters (49096)
Vernon, MI Court Reporters (48476)
Vestaburg, MI Court Reporters (48891)
Vicksburg, MI Court Reporters (49097)
Vulcan, MI Court Reporters (49892)
Wabaningo, MI Court Reporters (49463)
Wakefield, MI Court Reporters (49968)
Waldron, MI Court Reporters (49288)
Walhalla, MI Court Reporters (49458)
Walkerville, MI Court Reporters (49459)
Wallace, MI Court Reporters (49893)
Walled Lake, MI Court Reporters (48390)
Walloon Lake, MI Court Reporters (49796)
Warren, MI Court Reporters (48088)
Washington, MI Court Reporters (48094)
Waterford, MI Court Reporters (48327)
Waters, MI Court Reporters (49797)
Watersmeet, MI Court Reporters (49969)
Watervliet, MI Court Reporters (49098)
Watton, MI Court Reporters (49970)
Wayland, MI Court Reporters (49348)
Wayne, MI Court Reporters (48184)
Webberville, MI Court Reporters (48892)
Weidman, MI Court Reporters (48893)
Wells, MI Court Reporters (49894)
Wellston, MI Court Reporters (49689)
West Bloomfield, MI Court Reporters (48322)
West Branch, MI Court Reporters (48661)
West Olive, MI Court Reporters (49460)
Westland, MI Court Reporters (48185)
Weston, MI Court Reporters (49289)
Westphalia, MI Court Reporters (48894)
Wetmore, MI Court Reporters (49895)
Wheeler, MI Court Reporters (48662)
White Cloud, MI Court Reporters (49349)
White Lake, MI Court Reporters (48383)
White Pigeon, MI Court Reporters (49099)
White Pine, MI Court Reporters (49971)
Whitehall, MI Court Reporters (49461)
Whitmore Lake, MI Court Reporters (48189)
Whittaker, MI Court Reporters (48190)
Whittemore, MI Court Reporters (48770)
Williamsburg, MI Court Reporters (49690)
Williamston, MI Court Reporters (48895)
Willis, MI Court Reporters (48191)
Wilson, MI Court Reporters (49896)
Winn, MI Court Reporters (48896)
Wixom, MI Court Reporters (48393)
Wolverine, MI Court Reporters (49799)
Woodland, MI Court Reporters (48897)
Wyandotte, MI Court Reporters (48192)
Yale, MI Court Reporters (48097)
Ypsilanti, MI Court Reporters (48197)
Zeeland, MI Court Reporters (49464)