Minnesota Court Reporters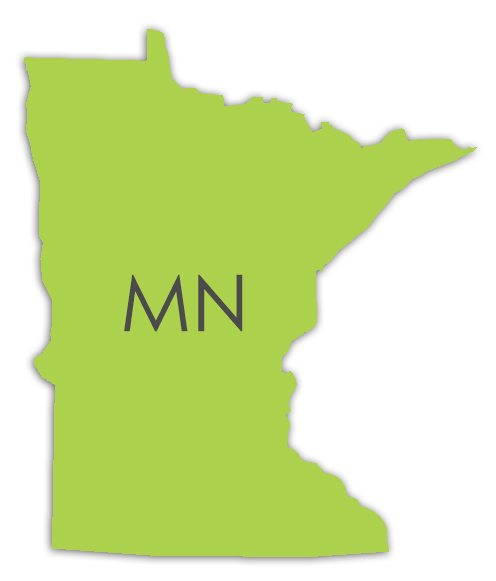 WHAT TO EXPECT WITH YOUR MINNESOTA COURT REPORTER
A Discovery Litigation Services realtime ready minnesota court reporter offers peace of mind, flexibility, reliability, and professionalism at a familiar price. The technology and processes employed work in tandem to streamline a once analog clunky process, to maximize your time and keep you on budget.
It's not just a "tardy" court reporter that will waste your time. Our services are set up to alleviate the bottlenecks and challenges of finding quality professionals on short notice. You don't have time to find top performing legal professionals every time. You don't have to let quality suffer as a result. Let us handle it for you.
You need a Minnesota court reporter tomorrow?! We have you covered. Our extensive network of realtime ready video streaming enabled court reporters can be anywhere you need at anytime.
Discovery Litigation Services' court reporters are experts in getting it right the first time. With a keen ear and wide ranging understanding of various industries and technical jargon, our court reporters are skilled in facilitating the flow of your deposition. In the event a clarification is required, our over 20 years of experience informs that decision ensuring the interruption is handled in the best way to keep the momentum of the deposition moving forward.
REALTIME READY COURT REPORTING IS A GAME CHANGER
Putting our realtime ready Minnesota court reporter on your team is the first step in boosting your efficiency and taking back the hours in your day. A realtime court reporter provides you with an on the spot transcript of the proceedings as it unfolds. Translating from the shorthand of the stenotype into intelligible language on your screen is a powerful time amplifying service.
Instantly you are given a first pass transcript of the deposition with 90% accuracy. Without waiting you have something to work with and the final transcript isn't far behind. The accuracy at which our realtime ready reporters can transcribe makes expedited transcripts a breeze.
Our video enabled court reporters makes geography obsolete. Location no longer dictates the quality of the court reporter you can hire. Discovery Litigation Services will provide a highly qualified Minnesota court reporter anywhere you need. Stop settling for whoever is available and get the best for the job with less searching and better results.
THIS IS HOW YOU'LL SAVE MONEY AND MAXIMISE BUDGET
Our close coordination with your law firm guarantees they receive the service they need to manage your cases effectively. With Discovery Litigation Services' decades of experience, we are skilled in providing you exactly what you need without extra baggage or bloated services. From straightforward court reporting services to comprehensive deposition and pre trial solutions, we are ready to provide exactly what is right for your case.
Our longstanding reputation in the industry affords you the best prices available. With our experience you enjoy the benefits of the Discovery Litigations Services' rolodex. Discovery's extensive and long lasting relationships with various eBilling companies will safeguard your back office requirements and makes certain you're receiving the most competitive pricing.
Our transparent pricing to copy side law firms and active monitoring of state by state regulations ensures full compliance with various statutory requirements.
OVER DELIVER AND SAVE YOU MONEY
Discovery Litigation Services is driven to provide you more. More in terms of quality, more in terms of value, more in terms of services and solutions all while preserving your budget and keeping costs down. We offer comprehensive solutions that will add time back to your day so you can focus attention on what makes the most sense.
Stop Playing Catchup To Your Clients' Demands
Your clients expect more at a faster pace and for less money. You know what? No longer is it unreasonable. We have those resources. Don't just try to keep up with their demands, supercede and over deliver. Put Discovery Litigation Services in your back pocket and be the hero without breaking a sweat.
Get started today - Give us a call now!
Discovery Litigation Services knows you have options with your litigation services. We are here to provide superior service, all the time, every time.
From finding a conference room to host your deposition to staffing it with a skilled court reporter, videographer and interpreter, Discovery Litigation Services will go above and beyond to fulfill your needs. We understand the importance of getting it done right. In our business, there is no margin for error.
Call Discovery at (855) 847-0999. See for yourself why so many call us their reporting company.
Schedule Your Deposition Now!
Minnesota Court Reporting Available In:
City Name
Ada, MN Court Reporters (56510)
Adams, MN Court Reporters (55909)
Adolph, MN Court Reporters (55701)
Adrian, MN Court Reporters (56110)
Afton, MN Court Reporters (55001)
Ah Gwah Ching, MN Court Reporters (56430)
Aitkin, MN Court Reporters (56431)
Akeley, MN Court Reporters (56433)
Albany, MN Court Reporters (56307)
Albert Lea, MN Court Reporters (56007)
Alberta, MN Court Reporters (56207)
Albertville, MN Court Reporters (55301)
Alborn, MN Court Reporters (55702)
Alden, MN Court Reporters (56009)
Aldrich, MN Court Reporters (56434)
Alexandria, MN Court Reporters (56308)
Almelund, MN Court Reporters (55002)
Alpha, MN Court Reporters (56111)
Altura, MN Court Reporters (55910)
Alvarado, MN Court Reporters (56710)
Amboy, MN Court Reporters (56010)
Andover, MN Court Reporters (55304)
Angle Inlet, MN Court Reporters (56711)
Angora, MN Court Reporters (55703)
Annandale, MN Court Reporters (55302)
Anoka, MN Court Reporters (55303)
Appleton, MN Court Reporters (56208)
Arco, MN Court Reporters (56113)
Argyle, MN Court Reporters (56713)
Arlington, MN Court Reporters (55307)
Ashby, MN Court Reporters (56309)
Askov, MN Court Reporters (55704)
Atwater, MN Court Reporters (56209)
Audubon, MN Court Reporters (56511)
Aurora, MN Court Reporters (55705)
Austin, MN Court Reporters (55912)
Avoca, MN Court Reporters (56114)
Avon, MN Court Reporters (56310)
Babbitt, MN Court Reporters (55706)
Backus, MN Court Reporters (56435)
Badger, MN Court Reporters (56714)
Bagley, MN Court Reporters (56621)
Balaton, MN Court Reporters (56115)
Barnesville, MN Court Reporters (56514)
Barnum, MN Court Reporters (55707)
Barrett, MN Court Reporters (56311)
Barry, MN Court Reporters (56210)
Battle Lake, MN Court Reporters (56515)
Baudette, MN Court Reporters (56623)
Baxter, MN Court Reporters (56425)
Bayport, MN Court Reporters (55003)
Beardsley, MN Court Reporters (56211)
Beaver Bay, MN Court Reporters (55601)
Beaver Creek, MN Court Reporters (56116)
Becker, MN Court Reporters (55308)
Bejou, MN Court Reporters (56516)
Belgrade, MN Court Reporters (56312)
Belle Plaine, MN Court Reporters (56011)
Bellingham, MN Court Reporters (56212)
Beltrami, MN Court Reporters (56517)
Belview, MN Court Reporters (56214)
Bemidji, MN Court Reporters (56601)
Bena, MN Court Reporters (56626)
Benedict, MN Court Reporters (56436)
Benson, MN Court Reporters (56215)
Bertha, MN Court Reporters (56437)
Bethel, MN Court Reporters (55005)
Big Falls, MN Court Reporters (56627)
Big Lake, MN Court Reporters (55309)
Bigelow, MN Court Reporters (56117)
Bigfork, MN Court Reporters (56628)
Bingham Lake, MN Court Reporters (56118)
Birchdale, MN Court Reporters (56629)
Bird Island, MN Court Reporters (55310)
Biwabik, MN Court Reporters (55708)
Blackduck, MN Court Reporters (56630)
Blomkest, MN Court Reporters (56216)
Blooming Prairie, MN Court Reporters (55917)
Blue Earth, MN Court Reporters (56013)
Bluffton, MN Court Reporters (56518)
Bock, MN Court Reporters (56313)
Borup, MN Court Reporters (56519)
Bovey, MN Court Reporters (55709)
Bowlus, MN Court Reporters (56314)
Bowstring, MN Court Reporters (56631)
Boyd, MN Court Reporters (56218)
Braham, MN Court Reporters (55006)
Brainerd, MN Court Reporters (56401)
Brandon, MN Court Reporters (56315)
Breckenridge, MN Court Reporters (56520)
Brewster, MN Court Reporters (56119)
Bricelyn, MN Court Reporters (56014)
Brimson, MN Court Reporters (55602)
Britt, MN Court Reporters (55710)
Brook Park, MN Court Reporters (55007)
Brooks, MN Court Reporters (56715)
Brookston, MN Court Reporters (55711)
Brooten, MN Court Reporters (56316)
Browerville, MN Court Reporters (56438)
Browns Valley, MN Court Reporters (56219)
Brownsdale, MN Court Reporters (55918)
Brownsville, MN Court Reporters (55919)
Brownton, MN Court Reporters (55312)
Bruno, MN Court Reporters (55712)
Buckman, MN Court Reporters (56317)
Buffalo, MN Court Reporters (55313)
Buffalo Lake, MN Court Reporters (55314)
Buhl, MN Court Reporters (55713)
Burnsville, MN Court Reporters (55306)
Burtrum, MN Court Reporters (56318)
Butterfield, MN Court Reporters (56120)
Byron, MN Court Reporters (55920)
Caledonia, MN Court Reporters (55921)
Callaway, MN Court Reporters (56521)
Calumet, MN Court Reporters (55716)
Cambridge, MN Court Reporters (55008)
Campbell, MN Court Reporters (56522)
Canby, MN Court Reporters (56220)
Cannon Falls, MN Court Reporters (55009)
Canton, MN Court Reporters (55922)
Canyon, MN Court Reporters (55717)
Carlos, MN Court Reporters (56319)
Carlton, MN Court Reporters (55718)
Carver, MN Court Reporters (55315)
Cass Lake, MN Court Reporters (56633)
Castle Rock, MN Court Reporters (55010)
Cedar, MN Court Reporters (55011)
Center City, MN Court Reporters (55012)
Ceylon, MN Court Reporters (56121)
Champlin, MN Court Reporters (55316)
Chandler, MN Court Reporters (56122)
Chanhassen, MN Court Reporters (55317)
Chaska, MN Court Reporters (55318)
Chatfield, MN Court Reporters (55923)
Chisago City, MN Court Reporters (55013)
Chisholm, MN Court Reporters (55719)
Chokio, MN Court Reporters (56221)
Circle Pines, MN Court Reporters (55014)
Clara City, MN Court Reporters (56222)
Claremont, MN Court Reporters (55924)
Clarissa, MN Court Reporters (56440)
Clarkfield, MN Court Reporters (56223)
Clarks Grove, MN Court Reporters (56016)
Clear Lake, MN Court Reporters (55319)
Clearbrook, MN Court Reporters (56634)
Clearwater, MN Court Reporters (55320)
Clements, MN Court Reporters (56224)
Cleveland, MN Court Reporters (56017)
Climax, MN Court Reporters (56523)
Clinton, MN Court Reporters (56225)
Clitherall, MN Court Reporters (56524)
Clontarf, MN Court Reporters (56226)
Cloquet, MN Court Reporters (55720)
Cohasset, MN Court Reporters (55721)
Cokato, MN Court Reporters (55321)
Cold Spring, MN Court Reporters (56320)
Coleraine, MN Court Reporters (55722)
Collegeville, MN Court Reporters (56321)
Cologne, MN Court Reporters (55322)
Comfrey, MN Court Reporters (56019)
Comstock, MN Court Reporters (56525)
Conger, MN Court Reporters (56020)
Cook, MN Court Reporters (55723)
Correll, MN Court Reporters (56227)
Cosmos, MN Court Reporters (56228)
Cottage Grove, MN Court Reporters (55016)
Cotton, MN Court Reporters (55724)
Cottonwood, MN Court Reporters (56229)
Courtland, MN Court Reporters (56021)
Crane Lake, MN Court Reporters (55725)
Cromwell, MN Court Reporters (55726)
Crookston, MN Court Reporters (56716)
Crosby, MN Court Reporters (56441)
Crosslake, MN Court Reporters (56442)
Crystal Bay, MN Court Reporters (55323)
Currie, MN Court Reporters (56123)
Cushing, MN Court Reporters (56443)
Cyrus, MN Court Reporters (56323)
Dakota, MN Court Reporters (55925)
Dalbo, MN Court Reporters (55017)
Dalton, MN Court Reporters (56324)
Danube, MN Court Reporters (56230)
Danvers, MN Court Reporters (56231)
Darfur, MN Court Reporters (56022)
Darwin, MN Court Reporters (55324)
Dassel, MN Court Reporters (55325)
Dawson, MN Court Reporters (56232)
Dayton, MN Court Reporters (55327)
Deer Creek, MN Court Reporters (56527)
Deer River, MN Court Reporters (56636)
Deerwood, MN Court Reporters (56444)
Delano, MN Court Reporters (55328)
Delavan, MN Court Reporters (56023)
Dennison, MN Court Reporters (55018)
Dent, MN Court Reporters (56528)
Detroit Lakes, MN Court Reporters (56501)
Dexter, MN Court Reporters (55926)
Dilworth, MN Court Reporters (56529)
Dodge Center, MN Court Reporters (55927)
Donaldson, MN Court Reporters (56720)
Donnelly, MN Court Reporters (56235)
Dover, MN Court Reporters (55929)
Dovray, MN Court Reporters (56125)
Duluth, MN Court Reporters (55801)
Dumont, MN Court Reporters (56236)
Dundas, MN Court Reporters (55019)
Dunnell, MN Court Reporters (56127)
Eagle Bend, MN Court Reporters (56446)
Eagle Lake, MN Court Reporters (56024)
East Grand Forks, MN Court Reporters (56721)
Easton, MN Court Reporters (56025)
Echo, MN Court Reporters (56237)
Eden Prairie, MN Court Reporters (55344)
Eden Valley, MN Court Reporters (55329)
Edgerton, MN Court Reporters (56128)
Effie, MN Court Reporters (56639)
Eitzen, MN Court Reporters (55931)
Elbow Lake, MN Court Reporters (56531)
Elgin, MN Court Reporters (55932)
Elizabeth, MN Court Reporters (56533)
Elk River, MN Court Reporters (55330)
Elko, MN Court Reporters (55020)
Elkton, MN Court Reporters (55933)
Ellendale, MN Court Reporters (56026)
Ellsworth, MN Court Reporters (56129)
Elmore, MN Court Reporters (56027)
Elrosa, MN Court Reporters (56325)
Ely, MN Court Reporters (55731)
Elysian, MN Court Reporters (56028)
Embarrass, MN Court Reporters (55732)
Emily, MN Court Reporters (56447)
Emmons, MN Court Reporters (56029)
Erhard, MN Court Reporters (56534)
Erskine, MN Court Reporters (56535)
Esko, MN Court Reporters (55733)
Essig, MN Court Reporters (56030)
Euclid, MN Court Reporters (56722)
Evansville, MN Court Reporters (56326)
Eveleth, MN Court Reporters (55734)
Excelsior, MN Court Reporters (55331)
Eyota, MN Court Reporters (55934)
Fairfax, MN Court Reporters (55332)
Fairmont, MN Court Reporters (56031)
Faribault, MN Court Reporters (55021)
Farmington, MN Court Reporters (55024)
Farwell, MN Court Reporters (56327)
Federal Dam, MN Court Reporters (56641)
Felton, MN Court Reporters (56536)
Fergus Falls, MN Court Reporters (56537)
Fertile, MN Court Reporters (56540)
Fifty Lakes, MN Court Reporters (56448)
Finland, MN Court Reporters (55603)
Finlayson, MN Court Reporters (55735)
Fisher, MN Court Reporters (56723)
Flensburg, MN Court Reporters (56328)
Flom, MN Court Reporters (56541)
Floodwood, MN Court Reporters (55736)
Foley, MN Court Reporters (56329)
Forbes, MN Court Reporters (55738)
Forest Lake, MN Court Reporters (55025)
Foreston, MN Court Reporters (56330)
Fort Ripley, MN Court Reporters (56449)
Fosston, MN Court Reporters (56542)
Fountain, MN Court Reporters (55935)
Foxhome, MN Court Reporters (56543)
Franklin, MN Court Reporters (55333)
Frazee, MN Court Reporters (56544)
Freeborn, MN Court Reporters (56032)
Freeport, MN Court Reporters (56331)
Frontenac, MN Court Reporters (55026)
Frost, MN Court Reporters (56033)
Fulda, MN Court Reporters (56131)
Garden City, MN Court Reporters (56034)
Garfield, MN Court Reporters (56332)
Garrison, MN Court Reporters (56450)
Garvin, MN Court Reporters (56132)
Gary, MN Court Reporters (56545)
Gatzke, MN Court Reporters (56724)
Gaylord, MN Court Reporters (55334)
Geneva, MN Court Reporters (56035)
Georgetown, MN Court Reporters (56546)
Ghent, MN Court Reporters (56239)
Gibbon, MN Court Reporters (55335)
Gilbert, MN Court Reporters (55741)
Gilman, MN Court Reporters (56333)
Glencoe, MN Court Reporters (55336)
Glenville, MN Court Reporters (56036)
Glenwood, MN Court Reporters (56334)
Glyndon, MN Court Reporters (56547)
Gonvick, MN Court Reporters (56644)
Good Thunder, MN Court Reporters (56037)
Goodhue, MN Court Reporters (55027)
Goodland, MN Court Reporters (55742)
Goodridge, MN Court Reporters (56725)
Graceville, MN Court Reporters (56240)
Granada, MN Court Reporters (56039)
Grand Marais, MN Court Reporters (55604)
Grand Meadow, MN Court Reporters (55936)
Grand Portage, MN Court Reporters (55605)
Grand Rapids, MN Court Reporters (55730)
Grandy, MN Court Reporters (55029)
Granite Falls, MN Court Reporters (56241)
Grasston, MN Court Reporters (55030)
Green Isle, MN Court Reporters (55338)
Greenbush, MN Court Reporters (56726)
Greenwald, MN Court Reporters (56335)
Grey Eagle, MN Court Reporters (56336)
Grove City, MN Court Reporters (56243)
Grygla, MN Court Reporters (56727)
Gully, MN Court Reporters (56646)
Hackensack, MN Court Reporters (56452)
Hallock, MN Court Reporters (56728)
Halma, MN Court Reporters (56729)
Halstad, MN Court Reporters (56548)
Hamburg, MN Court Reporters (55339)
Hamel, MN Court Reporters (55340)
Hampton, MN Court Reporters (55031)
Hancock, MN Court Reporters (56244)
Hanley Falls, MN Court Reporters (56245)
Hanover, MN Court Reporters (55341)
Hanska, MN Court Reporters (56041)
Hardwick, MN Court Reporters (56134)
Harmony, MN Court Reporters (55939)
Harris, MN Court Reporters (55032)
Hartland, MN Court Reporters (56042)
Hastings, MN Court Reporters (55033)
Hawley, MN Court Reporters (56549)
Hayfield, MN Court Reporters (55940)
Hayward, MN Court Reporters (56043)
Hector, MN Court Reporters (55342)
Henderson, MN Court Reporters (56044)
Hendricks, MN Court Reporters (56136)
Hendrum, MN Court Reporters (56550)
Henning, MN Court Reporters (56551)
Henriette, MN Court Reporters (55036)
Herman, MN Court Reporters (56248)
Heron Lake, MN Court Reporters (56137)
Hewitt, MN Court Reporters (56453)
Hibbing, MN Court Reporters (55746)
Hill City, MN Court Reporters (55748)
Hillman, MN Court Reporters (56338)
Hills, MN Court Reporters (56138)
Hinckley, MN Court Reporters (55037)
Hines, MN Court Reporters (56647)
Hitterdal, MN Court Reporters (56552)
Hoffman, MN Court Reporters (56339)
Hokah, MN Court Reporters (55941)
Holdingford, MN Court Reporters (56340)
Holland, MN Court Reporters (56139)
Hollandale, MN Court Reporters (56045)
Holloway, MN Court Reporters (56249)
Holmes City, MN Court Reporters (56341)
Holyoke, MN Court Reporters (55749)
Homer, MN Court Reporters (55942)
Hope, MN Court Reporters (56046)
Hopkins, MN Court Reporters (55305)
Houston, MN Court Reporters (55943)
Hovland, MN Court Reporters (55606)
Howard Lake, MN Court Reporters (55349)
Hoyt Lakes, MN Court Reporters (55750)
Hugo, MN Court Reporters (55038)
Humboldt, MN Court Reporters (56731)
Huntley, MN Court Reporters (56047)
Hutchinson, MN Court Reporters (55350)
Ihlen, MN Court Reporters (56140)
International Falls, MN Court Reporters (56649)
Inver Grove Heights, MN Court Reporters (55076)
Iona, MN Court Reporters (56141)
Iron, MN Court Reporters (55751)
Ironton, MN Court Reporters (56455)
Isabella, MN Court Reporters (55607)
Isanti, MN Court Reporters (55040)
Isle, MN Court Reporters (56342)
Ivanhoe, MN Court Reporters (56142)
Jackson, MN Court Reporters (56143)
Jacobson, MN Court Reporters (55752)
Janesville, MN Court Reporters (56048)
Jasper, MN Court Reporters (56144)
Jeffers, MN Court Reporters (56145)
Jenkins, MN Court Reporters (56456)
Jordan, MN Court Reporters (55352)
Kabetogama, MN Court Reporters (56669)
Kanaranzi, MN Court Reporters (56146)
Kandiyohi, MN Court Reporters (56251)
Karlstad, MN Court Reporters (56732)
Kasota, MN Court Reporters (56050)
Kasson, MN Court Reporters (55944)
Keewatin, MN Court Reporters (55753)
Kelliher, MN Court Reporters (56650)
Kellogg, MN Court Reporters (55945)
Kennedy, MN Court Reporters (56733)
Kenneth, MN Court Reporters (56147)
Kensington, MN Court Reporters (56343)
Kent, MN Court Reporters (56553)
Kenyon, MN Court Reporters (55946)
Kerkhoven, MN Court Reporters (56252)
Kerrick, MN Court Reporters (55756)
Kettle River, MN Court Reporters (55757)
Kiester, MN Court Reporters (56051)
Kilkenny, MN Court Reporters (56052)
Kimball, MN Court Reporters (55353)
Kinney, MN Court Reporters (55758)
Knife River, MN Court Reporters (55609)
La Crescent, MN Court Reporters (55947)
La Salle, MN Court Reporters (56056)
Lafayette, MN Court Reporters (56054)
Lake Benton, MN Court Reporters (56149)
Lake Bronson, MN Court Reporters (56734)
Lake City, MN Court Reporters (55041)
Lake Crystal, MN Court Reporters (56055)
Lake Elmo, MN Court Reporters (55042)
Lake George, MN Court Reporters (56458)
Lake Hubert, MN Court Reporters (56459)
Lake Lillian, MN Court Reporters (56253)
Lake Park, MN Court Reporters (56554)
Lake Wilson, MN Court Reporters (56151)
Lakefield, MN Court Reporters (56150)
Lakeland, MN Court Reporters (55043)
Lakeville, MN Court Reporters (55044)
Lamberton, MN Court Reporters (56152)
Lancaster, MN Court Reporters (56735)
Lanesboro, MN Court Reporters (55949)
Lansing, MN Court Reporters (55950)
Laporte, MN Court Reporters (56461)
Lastrup, MN Court Reporters (56344)
Le Center, MN Court Reporters (56057)
Le Roy, MN Court Reporters (55951)
Le Sueur, MN Court Reporters (56058)
Lengby, MN Court Reporters (56651)
Leonard, MN Court Reporters (56652)
Leota, MN Court Reporters (56153)
Lester Prairie, MN Court Reporters (55354)
Lewiston, MN Court Reporters (55952)
Lewisville, MN Court Reporters (56060)
Lindstrom, MN Court Reporters (55045)
Lismore, MN Court Reporters (56155)
Litchfield, MN Court Reporters (55355)
Little Falls, MN Court Reporters (56345)
Littlefork, MN Court Reporters (56653)
Loman, MN Court Reporters (56654)
Long Lake, MN Court Reporters (55356)
Long Prairie, MN Court Reporters (56347)
Longville, MN Court Reporters (56655)
Lonsdale, MN Court Reporters (55046)
Loretto, MN Court Reporters (55357)
Lowry, MN Court Reporters (56349)
Lucan, MN Court Reporters (56255)
Lutsen, MN Court Reporters (55612)
Luverne, MN Court Reporters (56156)
Lyle, MN Court Reporters (55953)
Lynd, MN Court Reporters (56157)
Mabel, MN Court Reporters (55954)
Madelia, MN Court Reporters (56062)
Madison, MN Court Reporters (56256)
Madison Lake, MN Court Reporters (56063)
Magnolia, MN Court Reporters (56158)
Mahnomen, MN Court Reporters (56557)
Makinen, MN Court Reporters (55763)
Mankato, MN Court Reporters (56001)
Mantorville, MN Court Reporters (55955)
Maple Lake, MN Court Reporters (55358)
Maple Plain, MN Court Reporters (55348)
Mapleton, MN Court Reporters (56065)
Marble, MN Court Reporters (55764)
Marcell, MN Court Reporters (56657)
Margie, MN Court Reporters (56658)
Marietta, MN Court Reporters (56257)
Marine on Saint Croix, MN Court Reporters (55047)
Marshall, MN Court Reporters (56258)
Max, MN Court Reporters (56659)
Mayer, MN Court Reporters (55360)
Maynard, MN Court Reporters (56260)
Mazeppa, MN Court Reporters (55956)
McGrath, MN Court Reporters (56350)
McGregor, MN Court Reporters (55760)
McIntosh, MN Court Reporters (56556)
Meadowlands, MN Court Reporters (55765)
Medford, MN Court Reporters (55049)
Melrose, MN Court Reporters (56352)
Melrude, MN Court Reporters (55766)
Menahga, MN Court Reporters (56464)
Mendota, MN Court Reporters (55150)
Mentor, MN Court Reporters (56736)
Merrifield, MN Court Reporters (56465)
Middle River, MN Court Reporters (56737)
Milaca, MN Court Reporters (56353)
Milan, MN Court Reporters (56262)
Millville, MN Court Reporters (55957)
Milroy, MN Court Reporters (56263)
Miltona, MN Court Reporters (56354)
Minneapolis, MN Court Reporters (55401)
Minneota, MN Court Reporters (56264)
Minnesota City, MN Court Reporters (55959)
Minnesota Lake, MN Court Reporters (56068)
Minnetonka, MN Court Reporters (55345)
Minnetonka Beach, MN Court Reporters (55361)
Mizpah, MN Court Reporters (56660)
Montevideo, MN Court Reporters (56265)
Montgomery, MN Court Reporters (56069)
Monticello, MN Court Reporters (55362)
Montrose, MN Court Reporters (55363)
Moorhead, MN Court Reporters (56560)
Moose Lake, MN Court Reporters (55767)
Mora, MN Court Reporters (55051)
Morgan, MN Court Reporters (56266)
Morris, MN Court Reporters (56267)
Morristown, MN Court Reporters (55052)
Morton, MN Court Reporters (56270)
Motley, MN Court Reporters (56466)
Mound, MN Court Reporters (55364)
Mountain Iron, MN Court Reporters (55768)
Mountain Lake, MN Court Reporters (56159)
Murdock, MN Court Reporters (56271)
Nashua, MN Court Reporters (56565)
Nashwauk, MN Court Reporters (55769)
Navarre, MN Court Reporters (55392)
Naytahwaush, MN Court Reporters (56566)
Nelson, MN Court Reporters (56355)
Nerstrand, MN Court Reporters (55053)
Nett Lake, MN Court Reporters (55772)
Nevis, MN Court Reporters (56467)
New Auburn, MN Court Reporters (55366)
New Germany, MN Court Reporters (55367)
New London, MN Court Reporters (56273)
New Market, MN Court Reporters (55054)
New Munich, MN Court Reporters (56356)
New Prague, MN Court Reporters (56071)
New Richland, MN Court Reporters (56072)
New Ulm, MN Court Reporters (56073)
New York Mills, MN Court Reporters (56567)
Newfolden, MN Court Reporters (56738)
Newport, MN Court Reporters (55055)
Nicollet, MN Court Reporters (56074)
Nielsville, MN Court Reporters (56568)
Nimrod, MN Court Reporters (56478)
Nisswa, MN Court Reporters (56468)
Norcross, MN Court Reporters (56274)
North Branch, MN Court Reporters (55056)
Northfield, MN Court Reporters (55057)
Northome, MN Court Reporters (56661)
Northrop, MN Court Reporters (56075)
Norwood, MN Court Reporters (55368)
Noyes, MN Court Reporters (56740)
Oak Island, MN Court Reporters (56741)
Oak Park, MN Court Reporters (56357)
Odessa, MN Court Reporters (56276)
Odin, MN Court Reporters (56160)
Ogema, MN Court Reporters (56569)
Ogilvie, MN Court Reporters (56358)
Okabena, MN Court Reporters (56161)
Oklee, MN Court Reporters (56742)
Olivia, MN Court Reporters (56277)
Onamia, MN Court Reporters (56359)
Ormsby, MN Court Reporters (56162)
Oronoco, MN Court Reporters (55960)
Orr, MN Court Reporters (55771)
Ortonville, MN Court Reporters (56278)
Osage, MN Court Reporters (56570)
Osakis, MN Court Reporters (56360)
Oslo, MN Court Reporters (56744)
Osseo, MN Court Reporters (55311)
Ostrander, MN Court Reporters (55961)
Ottertail, MN Court Reporters (56571)
Outing, MN Court Reporters (56662)
Owatonna, MN Court Reporters (55060)
Palisade, MN Court Reporters (56469)
Park Rapids, MN Court Reporters (56470)
Parkers Prairie, MN Court Reporters (56361)
Paynesville, MN Court Reporters (56362)
Pease, MN Court Reporters (56363)
Pelican Rapids, MN Court Reporters (56572)
Pemberton, MN Court Reporters (56078)
Pengilly, MN Court Reporters (55775)
Pennington, MN Court Reporters (56663)
Pennock, MN Court Reporters (56279)
Pequot Lakes, MN Court Reporters (56472)
Perham, MN Court Reporters (56573)
Perley, MN Court Reporters (56574)
Peterson, MN Court Reporters (55962)
Pierz, MN Court Reporters (56364)
Pillager, MN Court Reporters (56473)
Pine City, MN Court Reporters (55063)
Pine Island, MN Court Reporters (55963)
Pine River, MN Court Reporters (56474)
Pipestone, MN Court Reporters (56164)
Plainview, MN Court Reporters (55964)
Plato, MN Court Reporters (55370)
Plummer, MN Court Reporters (56748)
Ponemah, MN Court Reporters (56666)
Ponsford, MN Court Reporters (56575)
Porter, MN Court Reporters (56280)
Preston, MN Court Reporters (55965)
Princeton, MN Court Reporters (55371)
Prinsburg, MN Court Reporters (56281)
Prior Lake, MN Court Reporters (55372)
Puposky, MN Court Reporters (56667)
Racine, MN Court Reporters (55967)
Randall, MN Court Reporters (56475)
Randolph, MN Court Reporters (55065)
Ranier, MN Court Reporters (56668)
Raymond, MN Court Reporters (56282)
Reading, MN Court Reporters (56165)
Reads Landing, MN Court Reporters (55968)
Red Lake Falls, MN Court Reporters (56750)
Red Wing, MN Court Reporters (55066)
Redby, MN Court Reporters (56670)
Redlake, MN Court Reporters (56671)
Redwood Falls, MN Court Reporters (56283)
Remer, MN Court Reporters (56672)
Renville, MN Court Reporters (56284)
Revere, MN Court Reporters (56166)
Rice, MN Court Reporters (56367)
Richmond, MN Court Reporters (56368)
Richville, MN Court Reporters (56576)
Richwood, MN Court Reporters (56577)
Rochert, MN Court Reporters (56578)
Rochester, MN Court Reporters (55901)
Rock Creek, MN Court Reporters (55067)
Rockford, MN Court Reporters (55373)
Rockville, MN Court Reporters (56369)
Rogers, MN Court Reporters (55374)
Rollingstone, MN Court Reporters (55969)
Roosevelt, MN Court Reporters (56673)
Roscoe, MN Court Reporters (56371)
Rose Creek, MN Court Reporters (55970)
Roseau, MN Court Reporters (56751)
Rosemount, MN Court Reporters (55068)
Rothsay, MN Court Reporters (56579)
Round Lake, MN Court Reporters (56167)
Royalton, MN Court Reporters (56373)
Rush City, MN Court Reporters (55069)
Rushford, MN Court Reporters (55971)
Rushmore, MN Court Reporters (56168)
Russell, MN Court Reporters (56169)
Ruthton, MN Court Reporters (56170)
Sabin, MN Court Reporters (56580)
Sacred Heart, MN Court Reporters (56285)
Saginaw, MN Court Reporters (55779)
Saint Bonifacius, MN Court Reporters (55375)
Saint Charles, MN Court Reporters (55972)
Saint Clair, MN Court Reporters (56080)
Saint Cloud, MN Court Reporters (56301)
Saint Francis, MN Court Reporters (55070)
Saint Hilaire, MN Court Reporters (56754)
Saint James, MN Court Reporters (56081)
Saint Joseph, MN Court Reporters (56374)
Saint Martin, MN Court Reporters (56376)
Saint Michael, MN Court Reporters (55376)
Saint Paul, MN Court Reporters (55101)
Saint Paul Park, MN Court Reporters (55071)
Saint Peter, MN Court Reporters (56082)
Saint Stephen, MN Court Reporters (56375)
Saint Vincent, MN Court Reporters (56755)
Salol, MN Court Reporters (56756)
Sanborn, MN Court Reporters (56083)
Sandstone, MN Court Reporters (55072)
Santiago, MN Court Reporters (55377)
Sargeant, MN Court Reporters (55973)
Sartell, MN Court Reporters (56377)
Sauk Centre, MN Court Reporters (56378)
Sauk Rapids, MN Court Reporters (56379)
Savage, MN Court Reporters (55378)
Sawyer, MN Court Reporters (55780)
Scandia, MN Court Reporters (55073)
Schroeder, MN Court Reporters (55613)
Seaforth, MN Court Reporters (56287)
Searles, MN Court Reporters (56084)
Sebeka, MN Court Reporters (56477)
Shafer, MN Court Reporters (55074)
Shakopee, MN Court Reporters (55379)
Shelly, MN Court Reporters (56581)
Sherburn, MN Court Reporters (56171)
Shevlin, MN Court Reporters (56676)
Side Lake, MN Court Reporters (55781)
Silver Bay, MN Court Reporters (55614)
Silver Creek, MN Court Reporters (55380)
Silver Lake, MN Court Reporters (55381)
Slayton, MN Court Reporters (56172)
Sleepy Eye, MN Court Reporters (56085)
Solway, MN Court Reporters (56678)
Soudan, MN Court Reporters (55782)
South Haven, MN Court Reporters (55382)
South International Falls, MN Court Reporters (56679)
South Saint Paul, MN Court Reporters (55075)
Spicer, MN Court Reporters (56288)
Spring Grove, MN Court Reporters (55974)
Spring Lake, MN Court Reporters (56680)
Spring Park, MN Court Reporters (55384)
Spring Valley, MN Court Reporters (55975)
Springfield, MN Court Reporters (56087)
Squaw Lake, MN Court Reporters (56681)
Stacy, MN Court Reporters (55078)
Stanchfield, MN Court Reporters (55080)
Staples, MN Court Reporters (56479)
Starbuck, MN Court Reporters (56381)
Steen, MN Court Reporters (56173)
Stephen, MN Court Reporters (56757)
Stewart, MN Court Reporters (55385)
Stewartville, MN Court Reporters (55976)
Stillwater, MN Court Reporters (55082)
Stockton, MN Court Reporters (55988)
Storden, MN Court Reporters (56174)
Strandquist, MN Court Reporters (56758)
Strathcona, MN Court Reporters (56759)
Sturgeon Lake, MN Court Reporters (55783)
Sunburg, MN Court Reporters (56289)
Swan River, MN Court Reporters (55784)
Swanville, MN Court Reporters (56382)
Swatara, MN Court Reporters (55785)
Swift, MN Court Reporters (56682)
Taconite, MN Court Reporters (55786)
Talmoon, MN Court Reporters (56637)
Tamarack, MN Court Reporters (55787)
Taopi, MN Court Reporters (55977)
Taunton, MN Court Reporters (56291)
Taylors Falls, MN Court Reporters (55084)
Tenstrike, MN Court Reporters (56683)
Thief River Falls, MN Court Reporters (56701)
Tintah, MN Court Reporters (56583)
Tofte, MN Court Reporters (55615)
Tower, MN Court Reporters (55790)
Tracy, MN Court Reporters (56175)
Trail, MN Court Reporters (56684)
Trimont, MN Court Reporters (56176)
Trosky, MN Court Reporters (56177)
Truman, MN Court Reporters (56088)
Twig, MN Court Reporters (55791)
Twin Lakes, MN Court Reporters (56089)
Twin Valley, MN Court Reporters (56584)
Two Harbors, MN Court Reporters (55616)
Tyler, MN Court Reporters (56178)
Ulen, MN Court Reporters (56585)
Underwood, MN Court Reporters (56586)
Upsala, MN Court Reporters (56384)
Utica, MN Court Reporters (55979)
Vergas, MN Court Reporters (56587)
Vermillion, MN Court Reporters (55085)
Verndale, MN Court Reporters (56481)
Vernon Center, MN Court Reporters (56090)
Vesta, MN Court Reporters (56292)
Victoria, MN Court Reporters (55386)
Viking, MN Court Reporters (56760)
Villard, MN Court Reporters (56385)
Vining, MN Court Reporters (56588)
Virginia, MN Court Reporters (55777)
Wabasha, MN Court Reporters (55981)
Wabasso, MN Court Reporters (56293)
Waconia, MN Court Reporters (55387)
Wadena, MN Court Reporters (56482)
Wahkon, MN Court Reporters (56386)
Waite Park, MN Court Reporters (56387)
Waldorf, MN Court Reporters (56091)
Walker, MN Court Reporters (56484)
Walnut Grove, MN Court Reporters (56180)
Waltham, MN Court Reporters (55982)
Wanamingo, MN Court Reporters (55983)
Wanda, MN Court Reporters (56294)
Wannaska, MN Court Reporters (56761)
Warba, MN Court Reporters (55793)
Warren, MN Court Reporters (56762)
Warroad, MN Court Reporters (56763)
Warsaw, MN Court Reporters (55087)
Waseca, MN Court Reporters (56093)
Waskish, MN Court Reporters (56685)
Watertown, MN Court Reporters (55388)
Waterville, MN Court Reporters (56096)
Watkins, MN Court Reporters (55389)
Watson, MN Court Reporters (56295)
Waubun, MN Court Reporters (56589)
Waverly, MN Court Reporters (55390)
Wayzata, MN Court Reporters (55391)
Webster, MN Court Reporters (55088)
Welch, MN Court Reporters (55089)
Welcome, MN Court Reporters (56181)
Wells, MN Court Reporters (56097)
Wendell, MN Court Reporters (56590)
West Concord, MN Court Reporters (55985)
West Union, MN Court Reporters (56389)
Westbrook, MN Court Reporters (56183)
Wheaton, MN Court Reporters (56296)
White Earth, MN Court Reporters (56591)
Willernie, MN Court Reporters (55090)
Williams, MN Court Reporters (56686)
Willmar, MN Court Reporters (56201)
Willow River, MN Court Reporters (55795)
Wilmont, MN Court Reporters (56185)
Wilton, MN Court Reporters (56687)
Windom, MN Court Reporters (56101)
Winger, MN Court Reporters (56592)
Winnebago, MN Court Reporters (56098)
Winona, MN Court Reporters (55987)
Winsted, MN Court Reporters (55395)
Winthrop, MN Court Reporters (55396)
Winton, MN Court Reporters (55796)
Wirt, MN Court Reporters (56688)
Wolf Lake, MN Court Reporters (56593)
Wolverton, MN Court Reporters (56594)
Wood Lake, MN Court Reporters (56297)
Woodstock, MN Court Reporters (56186)
Worthington, MN Court Reporters (56187)
Wrenshall, MN Court Reporters (55797)
Wright, MN Court Reporters (55798)
Wykoff, MN Court Reporters (55990)
Wyoming, MN Court Reporters (55092)
Young America, MN Court Reporters (55394)
Zimmerman, MN Court Reporters (55398)
Zumbro Falls, MN Court Reporters (55991)
Zumbrota, MN Court Reporters (55992)