Mississippi Court Reporters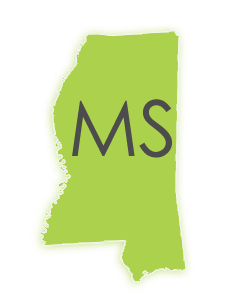 THE MISSISSIPPI COURT REPORTER YOU NEED
Stop getting bogged down searching for a certified Mississippi court reporter. Stop sinking in the hiring process. Start getting your time back to focus on vital aspects of your case.
If you are dissatisfied with the quality of court reporters or legal professionals you've been staffing, the availability of highly competent specialists, or the amount of time devoted to finding and qualifying court reporters or any other job you need filled, then Discovery Litigation Services is your direct solution.
We offer you the strongest tools and support to ensure perfection at every turn.
Starting with a qualified Mississippi court reporter is essential to getting off on the right foot. When you lift the bar and expect more from your contractors, you create a strong foundation from which to build. With highly qualified professionals working for you and implementing the most advanced litigation technologies, you will find the process just naturally flows.
You will spend less time in damage control mode because there is already a tool or protocol set to handle it whatever issues come your way. You will spend zero time searching for experienced court reporters because Discovery Litigation Services supplies you with an expert Mississippi court reporter ready for work right out of the box. You will spend a lot of time refocusing on the important facts of your case, your business, and your life once you put Discovery Litigation Services to work for you.
WHAT DO YOU GET? (LOOK INSIDE)
Discovery Litigation Services offers a full suite of tools, an easy to use platform, and an army of experts working for you. You get the cream of the crop at the click of a mouse. You get a dedicated team of experienced legal professionals at your disposal. With Discovery Litigation Services you will get over 20 years of experience behind you, just by pressing a button.
Mississippi Court Reporter Fantastic
What are a few differences you can count on with Discovery Litigation Services? Our court reporters are experienced in all case sizes. Discovery Litigation Services is founded by a veteran court reporter who has made it his mission to put you first. Who has made it his mission to make premium contractors available regardless of your location or budget. That is the culture upheld by Discovery Litigation Services and all of its professionals.
Qualified Court Reporters Anywhere In The World
The Discovery Litigation Services' reach is vast. With the digitization of court reporting and legal services, DLS has become the industry leader in providing timely and effective solutions. No longer are your hands tied. You deserve the best regardless of your deposition location. With the DLS platform you get everything you need wherever it is needed.
DLS will eliminate the process of searching reams of referrals and resumes and get you the right people for your team. It has never been this easy to find professionals as when you utilize Discovery Litigation Services and the hiring power of its worldwide network.
Learn More and Schedule A Deposition Today
Eliminate The Costs Of Trial
Discovery Litigation Services, in keeping with its corporate culture of creating partnerships with its clients, provides qualified neutrals who are experienced in the field of Alternative Dispute Resolution. In an environment where controlling the cost of litigation is paramount, our neutrals have the skills and knowledge to find a resolution to even the most complex litigation.
DLS's experienced neutrals stand ready to navigate through the complex issues and personalities that are required in order to bring resolution to your case.
Discovery Corporate Services
DLS will eagerly provide close coordination with your law firms to ensure they receive the service they need to manage your cases. Discovery's extensive relationships with eBilling companies ensures your back office requirements are met. Transparent pricing to copy-side law firms and active monitoring of state by state regulations ensures full compliance with various statutory requirements.
Instantly Add Decades Of Experience To Your Team
Discovery Litigation Services will bolster your team's efforts and instantly increase your experience level and credibility. With the DLS team on your side, you can rest assured that every aspect and every need will be taken care of to the highest standard imaginable.
Here To Serve You
Alexander Gallo had spent ten years as a court reporter prior to opening his first court reporting business Alexander Gallo & Associates in 1999. Alex then went on to continue to grow his business into the largest in the nation becoming known in the industry for delivering the latest deposition technology available.
After multiple iterations and business partnerships, Alex saw an opportunity to rebuild a business that was more in line with the needs of today's law firms.
Today, Alex is instrumental in supplying the most technologically relevant services to the litigation community. As founder and CEO of Discovery Litigation Services, his dedication to the craft and to every client is unrivaled by his peers. Alex refuses to sit back and let the business work for him, he spends his days leading the Atlanta office and meeting with clients face-to-face focused on delivering exceptional service to everyone that elects to have DLS on their team.
Gallo's passion and experience in providing the best litigation services and experience in the industry has attracted many high performers.
Click Here For Our Comprehensive List Of Solutions
Discovery Litigation Services knows you have options with your litigation services. We are here to provide superior service, all the time, every time.
From finding a conference room to host your deposition to staffing it with a skilled court reporter, videographer and interpreter, Discovery Litigation Services will go above and beyond to fulfill your needs. We understand the importance of getting it done right. In our business, there is no margin for error.
Call Discovery at (855) 847-0999. See for yourself why so many call us their reporting company.
Schedule Your Deposition Now!
Mississippi Court Reporting Available In:
City Name
Abbeville, MS Court Reporters (38601)
Aberdeen, MS Court Reporters (39730)
Ackerman, MS Court Reporters (39735)
Algoma, MS Court Reporters (38820)
Alligator, MS Court Reporters (38720)
Amory, MS Court Reporters (38821)
Anguilla, MS Court Reporters (38721)
Arcola, MS Court Reporters (38722)
Arkabutla, MS Court Reporters (38602)
Artesia, MS Court Reporters (39736)
Ashland, MS Court Reporters (38603)
Avalon, MS Court Reporters (38912)
Avon, MS Court Reporters (38723)
Bailey, MS Court Reporters (39320)
Baldwyn, MS Court Reporters (38824)
Banner, MS Court Reporters (38913)
Bassfield, MS Court Reporters (39421)
Batesville, MS Court Reporters (38606)
Bay Saint Louis, MS Court Reporters (39520)
Bay Springs, MS Court Reporters (39422)
Beaumont, MS Court Reporters (39423)
Becker, MS Court Reporters (38825)
Belden, MS Court Reporters (38826)
Belen, MS Court Reporters (38609)
Bellefontaine, MS Court Reporters (39737)
Belmont, MS Court Reporters (38827)
Belzoni, MS Court Reporters (39038)
Benoit, MS Court Reporters (38725)
Benton, MS Court Reporters (39039)
Bentonia, MS Court Reporters (39040)
Beulah, MS Court Reporters (38726)
Big Creek, MS Court Reporters (38914)
Biloxi, MS Court Reporters (39530)
Blue Mountain, MS Court Reporters (38610)
Blue Springs, MS Court Reporters (38828)
Bogue Chitto, MS Court Reporters (39629)
Bolton, MS Court Reporters (39041)
Booneville, MS Court Reporters (38829)
Boyle, MS Court Reporters (38730)
Brandon, MS Court Reporters (39042)
Braxton, MS Court Reporters (39044)
Brookhaven, MS Court Reporters (39601)
Brooklyn, MS Court Reporters (39425)
Brooksville, MS Court Reporters (39739)
Bruce, MS Court Reporters (38915)
Buckatunna, MS Court Reporters (39322)
Bude, MS Court Reporters (39630)
Burnsville, MS Court Reporters (38833)
Byhalia, MS Court Reporters (38611)
Byram, MS Court Reporters (39272)
Caledonia, MS Court Reporters (39740)
Calhoun City, MS Court Reporters (38916)
Camden, MS Court Reporters (39045)
Canton, MS Court Reporters (39046)
Carriere, MS Court Reporters (39426)
Carrollton, MS Court Reporters (38917)
Carson, MS Court Reporters (39427)
Carthage, MS Court Reporters (39051)
Cary, MS Court Reporters (39054)
Cascilla, MS Court Reporters (38920)
Cedarbluff, MS Court Reporters (39741)
Centreville, MS Court Reporters (39631)
Charleston, MS Court Reporters (38921)
Chatawa, MS Court Reporters (39632)
Chatham, MS Court Reporters (38731)
Chunky, MS Court Reporters (39323)
Clara, MS Court Reporters (39324)
Clarksdale, MS Court Reporters (38614)
Cleveland, MS Court Reporters (38732)
Clinton, MS Court Reporters (39056)
Coahoma, MS Court Reporters (38617)
Coffeeville, MS Court Reporters (38922)
Coila, MS Court Reporters (38923)
Coldwater, MS Court Reporters (38618)
Collins, MS Court Reporters (39428)
Collinsville, MS Court Reporters (39325)
Columbia, MS Court Reporters (39429)
Columbus, MS Court Reporters (39701)
Como, MS Court Reporters (38619)
Conehatta, MS Court Reporters (39057)
Corinth, MS Court Reporters (38834)
Courtland, MS Court Reporters (38620)
Crawford, MS Court Reporters (39743)
Crenshaw, MS Court Reporters (38621)
Crosby, MS Court Reporters (39633)
Crowder, MS Court Reporters (38622)
Cruger, MS Court Reporters (38924)
Crystal Springs, MS Court Reporters (39059)
D Lo, MS Court Reporters (39062)
Daleville, MS Court Reporters (39326)
Darling, MS Court Reporters (38623)
De Kalb, MS Court Reporters (39328)
Decatur, MS Court Reporters (39327)
Delta City, MS Court Reporters (39061)
Dennis, MS Court Reporters (38838)
Derma, MS Court Reporters (38839)
Diamondhead, MS Court Reporters (39525)
Diberville, MS Court Reporters (39540)
Doddsville, MS Court Reporters (38736)
Drew, MS Court Reporters (38737)
Dublin, MS Court Reporters (38739)
Duck Hill, MS Court Reporters (38925)
Dumas, MS Court Reporters (38625)
Duncan, MS Court Reporters (38740)
Dundee, MS Court Reporters (38626)
Durant, MS Court Reporters (39063)
Eastabuchie, MS Court Reporters (39436)
Ecru, MS Court Reporters (38841)
Edwards, MS Court Reporters (39066)
Elliott, MS Court Reporters (38926)
Ellisville, MS Court Reporters (39437)
Enid, MS Court Reporters (38927)
Enterprise, MS Court Reporters (39330)
Escatawpa, MS Court Reporters (39552)
Ethel, MS Court Reporters (39067)
Etta, MS Court Reporters (38627)
Eupora, MS Court Reporters (39744)
Falcon, MS Court Reporters (38628)
Falkner, MS Court Reporters (38629)
Farrell, MS Court Reporters (38630)
Fayette, MS Court Reporters (39069)
Fernwood, MS Court Reporters (39635)
Flora, MS Court Reporters (39071)
Florence, MS Court Reporters (39073)
Flowood, MS Court Reporters (39232)
Forest, MS Court Reporters (39074)
Foxworth, MS Court Reporters (39483)
French Camp, MS Court Reporters (39745)
Friars Point, MS Court Reporters (38631)
Fulton, MS Court Reporters (38843)
Gallman, MS Court Reporters (39077)
Gattman, MS Court Reporters (38844)
Gautier, MS Court Reporters (39553)
Georgetown, MS Court Reporters (39078)
Glen, MS Court Reporters (38846)
Glen Allan, MS Court Reporters (38744)
Glendora, MS Court Reporters (38928)
Gloster, MS Court Reporters (39638)
Golden, MS Court Reporters (38847)
Goodman, MS Court Reporters (39079)
Gore Springs, MS Court Reporters (38929)
Grace, MS Court Reporters (38745)
Greenville, MS Court Reporters (38701)
Greenwood, MS Court Reporters (38930)
Greenwood Springs, MS Court Reporters (38848)
Grenada, MS Court Reporters (38901)
Gulfport, MS Court Reporters (39501)
Gunnison, MS Court Reporters (38746)
Guntown, MS Court Reporters (38849)
Hamilton, MS Court Reporters (39746)
Harperville, MS Court Reporters (39080)
Harriston, MS Court Reporters (39081)
Harrisville, MS Court Reporters (39082)
Hattiesburg, MS Court Reporters (39401)
Hazlehurst, MS Court Reporters (39083)
Heidelberg, MS Court Reporters (39439)
Hermanville, MS Court Reporters (39086)
Hernando, MS Court Reporters (38632)
Hickory, MS Court Reporters (39332)
Hickory Flat, MS Court Reporters (38633)
Hillsboro, MS Court Reporters (39087)
Holcomb, MS Court Reporters (38940)
Hollandale, MS Court Reporters (38748)
Holly Bluff, MS Court Reporters (39088)
Holly Ridge, MS Court Reporters (38749)
Holly Springs, MS Court Reporters (38634)
Horn Lake, MS Court Reporters (38637)
Houlka, MS Court Reporters (38850)
Houston, MS Court Reporters (38851)
Hurley, MS Court Reporters (39555)
Independence, MS Court Reporters (38638)
Indianola, MS Court Reporters (38751)
Inverness, MS Court Reporters (38753)
Isola, MS Court Reporters (38754)
Itta Bena, MS Court Reporters (38941)
Iuka, MS Court Reporters (38852)
Jackson, MS Court Reporters (39201)
Jayess, MS Court Reporters (39641)
Jonestown, MS Court Reporters (38639)
Kilmichael, MS Court Reporters (39747)
Kiln, MS Court Reporters (39556)
Kokomo, MS Court Reporters (39643)
Kosciusko, MS Court Reporters (39090)
Lake, MS Court Reporters (39092)
Lake Cormorant, MS Court Reporters (38641)
Lakeshore, MS Court Reporters (39558)
Lamar, MS Court Reporters (38642)
Lambert, MS Court Reporters (38643)
Lauderdale, MS Court Reporters (39335)
Laurel, MS Court Reporters (39440)
Lawrence, MS Court Reporters (39336)
Leakesville, MS Court Reporters (39451)
Leland, MS Court Reporters (38756)
Lena, MS Court Reporters (39094)
Lexington, MS Court Reporters (39095)
Liberty, MS Court Reporters (39645)
Little Rock, MS Court Reporters (39337)
Long Beach, MS Court Reporters (39560)
Lorman, MS Court Reporters (39096)
Louin, MS Court Reporters (39338)
Louise, MS Court Reporters (39097)
Louisville, MS Court Reporters (39339)
Lucedale, MS Court Reporters (39452)
Ludlow, MS Court Reporters (39098)
Lula, MS Court Reporters (38644)
Lumberton, MS Court Reporters (39455)
Lyon, MS Court Reporters (38645)
Maben, MS Court Reporters (39750)
Macon, MS Court Reporters (39341)
Madden, MS Court Reporters (39109)
Madison, MS Court Reporters (39110)
Magee, MS Court Reporters (39111)
Magnolia, MS Court Reporters (39652)
Mantachie, MS Court Reporters (38855)
Mantee, MS Court Reporters (39751)
Marietta, MS Court Reporters (38856)
Marion, MS Court Reporters (39342)
Marks, MS Court Reporters (38646)
Mathiston, MS Court Reporters (39752)
Mattson, MS Court Reporters (38758)
Mayersville, MS Court Reporters (39113)
Mayhew, MS Court Reporters (39753)
Mc Call Creek, MS Court Reporters (39647)
Mc Carley, MS Court Reporters (38943)
Mc Condy, MS Court Reporters (38854)
Mc Cool, MS Court Reporters (39108)
Mc Henry, MS Court Reporters (39561)
Mc Lain, MS Court Reporters (39456)
Mc Neill, MS Court Reporters (39457)
McAdams, MS Court Reporters (39107)
McComb, MS Court Reporters (39648)
Meadville, MS Court Reporters (39653)
Mendenhall, MS Court Reporters (39114)
Meridian, MS Court Reporters (39301)
Merigold, MS Court Reporters (38759)
Metcalfe, MS Court Reporters (38760)
Michigan City, MS Court Reporters (38647)
Midnight, MS Court Reporters (39115)
Minter City, MS Court Reporters (38944)
Mississippi State, MS Court Reporters (39762)
Mize, MS Court Reporters (39116)
Money, MS Court Reporters (38945)
Monticello, MS Court Reporters (39654)
Montpelier, MS Court Reporters (39754)
Mooreville, MS Court Reporters (38857)
Moorhead, MS Court Reporters (38761)
Morgan City, MS Court Reporters (38946)
Morton, MS Court Reporters (39117)
Moselle, MS Court Reporters (39459)
Moss, MS Court Reporters (39460)
Moss Point, MS Court Reporters (39562)
Mound Bayou, MS Court Reporters (38762)
Mount Olive, MS Court Reporters (39119)
Mount Pleasant, MS Court Reporters (38649)
Myrtle, MS Court Reporters (38650)
Natchez, MS Court Reporters (39120)
Neely, MS Court Reporters (39461)
Nesbit, MS Court Reporters (38651)
Nettleton, MS Court Reporters (38858)
New Albany, MS Court Reporters (38652)
New Augusta, MS Court Reporters (39462)
New Site, MS Court Reporters (38859)
Newhebron, MS Court Reporters (39140)
Newton, MS Court Reporters (39345)
Nicholson, MS Court Reporters (39463)
North Carrollton, MS Court Reporters (38947)
Noxapater, MS Court Reporters (39346)
Oak Vale, MS Court Reporters (39656)
Oakland, MS Court Reporters (38948)
Ocean Springs, MS Court Reporters (39564)
Okolona, MS Court Reporters (38860)
Olive Branch, MS Court Reporters (38654)
Osyka, MS Court Reporters (39657)
Ovett, MS Court Reporters (39464)
Oxford, MS Court Reporters (38655)
Pace, MS Court Reporters (38764)
Pachuta, MS Court Reporters (39347)
Panther Burn, MS Court Reporters (38765)
Parchman, MS Court Reporters (38738)
Paris, MS Court Reporters (38949)
Pascagoula, MS Court Reporters (39567)
Pass Christian, MS Court Reporters (39571)
Pattison, MS Court Reporters (39144)
Paulding, MS Court Reporters (39348)
Pearl, MS Court Reporters (39208)
Pearlington, MS Court Reporters (39572)
Pelahatchie, MS Court Reporters (39145)
Perkinston, MS Court Reporters (39573)
Petal, MS Court Reporters (39465)
Pheba, MS Court Reporters (39755)
Philadelphia, MS Court Reporters (39350)
Philipp, MS Court Reporters (38950)
Picayune, MS Court Reporters (39466)
Pickens, MS Court Reporters (39146)
Piney Woods, MS Court Reporters (39148)
Pinola, MS Court Reporters (39149)
Pittsboro, MS Court Reporters (38951)
Plantersville, MS Court Reporters (38862)
Pocahontas, MS Court Reporters (39072)
Pontotoc, MS Court Reporters (38863)
Pope, MS Court Reporters (38658)
Poplarville, MS Court Reporters (39470)
Port Gibson, MS Court Reporters (39150)
Porterville, MS Court Reporters (39352)
Potts Camp, MS Court Reporters (38659)
Prairie, MS Court Reporters (39756)
Prentiss, MS Court Reporters (39474)
Preston, MS Court Reporters (39354)
Puckett, MS Court Reporters (39151)
Pulaski, MS Court Reporters (39152)
Purvis, MS Court Reporters (39475)
Quitman, MS Court Reporters (39355)
Raleigh, MS Court Reporters (39153)
Randolph, MS Court Reporters (38864)
Raymond, MS Court Reporters (39154)
Red Banks, MS Court Reporters (38661)
Redwood, MS Court Reporters (39156)
Rena Lara, MS Court Reporters (38767)
Richland, MS Court Reporters (39218)
Richton, MS Court Reporters (39476)
Ridgeland, MS Court Reporters (39157)
Rienzi, MS Court Reporters (38865)
Ripley, MS Court Reporters (38663)
Robinsonville, MS Court Reporters (38664)
Rolling Fork, MS Court Reporters (39159)
Rome, MS Court Reporters (38768)
Rose Hill, MS Court Reporters (39356)
Rosedale, MS Court Reporters (38769)
Roxie, MS Court Reporters (39661)
Ruleville, MS Court Reporters (38771)
Ruth, MS Court Reporters (39662)
Sallis, MS Court Reporters (39160)
Saltillo, MS Court Reporters (38866)
Sanatorium, MS Court Reporters (39112)
Sandersville, MS Court Reporters (39477)
Sandhill, MS Court Reporters (39161)
Sandy Hook, MS Court Reporters (39478)
Sarah, MS Court Reporters (38665)
Sardis, MS Court Reporters (38666)
Satartia, MS Court Reporters (39162)
Saucier, MS Court Reporters (39574)
Schlater, MS Court Reporters (38952)
Scobey, MS Court Reporters (38953)
Scooba, MS Court Reporters (39358)
Scott, MS Court Reporters (38772)
Sebastopol, MS Court Reporters (39359)
Seminary, MS Court Reporters (39479)
Senatobia, MS Court Reporters (38668)
Shannon, MS Court Reporters (38868)
Sharon, MS Court Reporters (39163)
Shaw, MS Court Reporters (38773)
Shelby, MS Court Reporters (38774)
Sherard, MS Court Reporters (38669)
Sherman, MS Court Reporters (38869)
Shubuta, MS Court Reporters (39360)
Shuqualak, MS Court Reporters (39361)
Sibley, MS Court Reporters (39165)
Sidon, MS Court Reporters (38954)
Silver City, MS Court Reporters (39166)
Silver Creek, MS Court Reporters (39663)
Slate Spring, MS Court Reporters (38955)
Sledge, MS Court Reporters (38670)
Smithdale, MS Court Reporters (39664)
Smithville, MS Court Reporters (38870)
Sontag, MS Court Reporters (39665)
Soso, MS Court Reporters (39480)
Southaven, MS Court Reporters (38671)
Star, MS Court Reporters (39167)
Starkville, MS Court Reporters (39759)
State Line, MS Court Reporters (39362)
Steens, MS Court Reporters (39766)
Stennis Space Center, MS Court Reporters (39522)
Stewart, MS Court Reporters (39767)
Stoneville, MS Court Reporters (38776)
Stonewall, MS Court Reporters (39363)
Stringer, MS Court Reporters (39481)
Sturgis, MS Court Reporters (39769)
Summit, MS Court Reporters (39666)
Sumner, MS Court Reporters (38957)
Sumrall, MS Court Reporters (39482)
Sunflower, MS Court Reporters (38778)
Swan Lake, MS Court Reporters (38958)
Swiftown, MS Court Reporters (38959)
Taylor, MS Court Reporters (38673)
Taylorsville, MS Court Reporters (39168)
Tchula, MS Court Reporters (39169)
Terry, MS Court Reporters (39170)
Thaxton, MS Court Reporters (38871)
Thomastown, MS Court Reporters (39171)
Tie Plant, MS Court Reporters (38960)
Tillatoba, MS Court Reporters (38961)
Tinsley, MS Court Reporters (39173)
Tiplersville, MS Court Reporters (38674)
Tippo, MS Court Reporters (38962)
Tishomingo, MS Court Reporters (38873)
Toccopola, MS Court Reporters (38874)
Toomsuba, MS Court Reporters (39364)
Tougaloo, MS Court Reporters (39174)
Trebloc, MS Court Reporters (38875)
Tremont, MS Court Reporters (38876)
Tula, MS Court Reporters (38675)
Tunica, MS Court Reporters (38676)
Tupelo, MS Court Reporters (38801)
Tutwiler, MS Court Reporters (38963)
Tylertown, MS Court Reporters (39667)
Union, MS Court Reporters (39365)
Union Church, MS Court Reporters (39668)
University, MS Court Reporters (38677)
Utica, MS Court Reporters (39175)
Vaiden, MS Court Reporters (39176)
Valley Park, MS Court Reporters (39177)
Van Vleet, MS Court Reporters (38877)
Vance, MS Court Reporters (38964)
Vardaman, MS Court Reporters (38878)
Vaughan, MS Court Reporters (39179)
Verona, MS Court Reporters (38879)
Vicksburg, MS Court Reporters (39180)
Victoria, MS Court Reporters (38679)
Vossburg, MS Court Reporters (39366)
Walls, MS Court Reporters (38680)
Walnut, MS Court Reporters (38683)
Walnut Grove, MS Court Reporters (39189)
Walthall, MS Court Reporters (39771)
Washington, MS Court Reporters (39190)
Water Valley, MS Court Reporters (38965)
Waterford, MS Court Reporters (38685)
Waveland, MS Court Reporters (39576)
Waynesboro, MS Court Reporters (39367)
Wayside, MS Court Reporters (38780)
Webb, MS Court Reporters (38966)
Weir, MS Court Reporters (39772)
Wesson, MS Court Reporters (39191)
West, MS Court Reporters (39192)
West Point, MS Court Reporters (39773)
Wheeler, MS Court Reporters (38880)
Whitfield, MS Court Reporters (39193)
Wiggins, MS Court Reporters (39577)
Winona, MS Court Reporters (38967)
Winstonville, MS Court Reporters (38781)
Winterville, MS Court Reporters (38782)
Woodland, MS Court Reporters (39776)
Woodville, MS Court Reporters (39669)
Yazoo City, MS Court Reporters (39194)