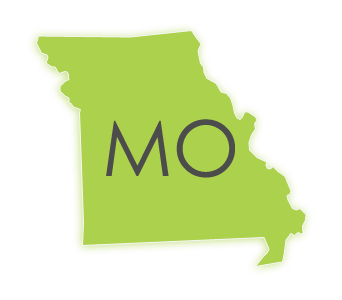 FIND A MISSOURI COURT REPORTER TODAY
If you'd like to spend less time hampered by the search for certified Missouri court reporters, overwhelmed by the hiring process, if you would like to instead reclaim your time to focus on the intricacies of your case then keep reading.
A persistent pull away from crucial, case sensitive tasks in order to tend to more immediate matters fosters a perpetual cycle of attention and time stealing events that will take you right back where you began. Busy as you are, you might have found that your hiring successes are hindered by your selection pool.
YOU DON'T HAVE TO GO IT ALONE
Discovery Litigation Services is the premier force in supplying legal solutions that actually work to ease the prep work for you by removing bottlenecks and contributing the level of support you need at a fair and competitive price point.
At DLS, prides itself on their global network. Discovery Litigation Services' professional scheduling experts will present you with everything you need from a meeting room, to a skilled Missouri court reporter, legal videographer, and interpreter wherever they are required.
Perhaps you need to hire just a court reporter or perhaps you are in need of the comprehensive suite of tools and solutions available, Discovery Litigation Services will assume all of your deposition necessities. DLS's easy to implement web enabled online scheduling is your first step in simplifying the process.
YOU CAN STOP SEARCHING WE'LL DO THE HIRING
Discovery Litigation Services has made it easier than ever to find certified professionals, when you employ the full hiring power of its worldwide network. DLS will eliminate the hassle of searching through stacks of referrals and CV's to quickly find you the right people for your team.
Build A Legal Team From Scratch (Lightning Fast)
Whether you're in the market for a single solution, tool, or service, or looking to build your legal staff from the ground up, Discovery Litigation Services can supply you with the best. An deep knowledge of the industry and a breadth of cases gives DLS an upper hand in providing you with the right solutions and legal staff. The DLS network makes it easy to build your team and staff the highly qualified attorneys, paralegals, project managers, translators, and coders you require.
Discovery Litigation Services exceed your expectations in eDiscovery, providing document review attorneys, and meeting your staffing needs by providing highly accomplished, experienced attorneys, paralegals and legal support staff. The Discovery Litigation Services' contract professionals are trained and skilled in a variety of eDiscovery Software platforms and understand fully the discovery process.
Instantly Boost Your Team's Experience
Discovery Litigation Services strengthens your litigation power and directly raises your team's experience level by decades. With DLS on your side, you can be sure that all aspects and each need will be handled to the highest degree imaginable.
The Experts In Your Corner
The Discovery Trial Presentation team is lead by Rose Ann Annesi. Based in Atlanta, Georgia. She has over 20 years of experience in working with clients to develop and deliver the exceptional service one would expect from Discovery Litigation Services.
The Nationwide Scheduling team is led by Leah Solliday. Leah trained as a court reporter and previously worked at a national court reporting agency as Director of Scheduling covering 40 plus offices. Her responsibility is to ensure that you receive a high level of customer service that is individually tailored to your specific needs.
Each team member is highly experienced and is there to assist you and your team in delivering the right result whatever the venue. Discovery Litigation Services team members are tenured professionals who live the Discovery operating culture of creating a partnership with those they serve.
Discovery Litigation Services knows you have options with your litigation services. We are here to provide superior service, all the time, every time.
From finding a conference room to host your deposition to staffing it with a skilled court reporter, videographer and interpreter, Discovery Litigation Services will go above and beyond to fulfill your needs. We understand the importance of getting it done right. In our business, there is no margin for error.
Call Discovery at (855) 847-0999. See for yourself why so many call us their reporting company.
Schedule Your Deposition Now!
Missouri Court Reporting Available In:
City Name
Adrian, MO Court Reporters (64720)
Advance, MO Court Reporters (63730)
Agency, MO Court Reporters (64401)
Alba, MO Court Reporters (64830)
Albany, MO Court Reporters (64402)
Aldrich, MO Court Reporters (65601)
Alexandria, MO Court Reporters (63430)
Allendale, MO Court Reporters (64420)
Allenton, MO Court Reporters (63001)
Alma, MO Court Reporters (64001)
Altamont, MO Court Reporters (64620)
Altenburg, MO Court Reporters (63732)
Alton, MO Court Reporters (65606)
Amazonia, MO Court Reporters (64421)
Amity, MO Court Reporters (64422)
Amoret, MO Court Reporters (64722)
Amsterdam, MO Court Reporters (64723)
Anabel, MO Court Reporters (63431)
Anderson, MO Court Reporters (64831)
Annada, MO Court Reporters (63330)
Annapolis, MO Court Reporters (63620)
Anniston, MO Court Reporters (63820)
Appleton City, MO Court Reporters (64724)
Arbela, MO Court Reporters (63432)
Arbyrd, MO Court Reporters (63821)
Arcadia, MO Court Reporters (63621)
Archie, MO Court Reporters (64725)
Arcola, MO Court Reporters (65603)
Argyle, MO Court Reporters (65001)
Armstrong, MO Court Reporters (65230)
Arnold, MO Court Reporters (63010)
Arrow Rock, MO Court Reporters (65320)
Asbury, MO Court Reporters (64832)
Ash Grove, MO Court Reporters (65604)
Ashburn, MO Court Reporters (63433)
Ashland, MO Court Reporters (65010)
Atlanta, MO Court Reporters (63530)
Augusta, MO Court Reporters (63332)
Aurora, MO Court Reporters (65605)
Auxvasse, MO Court Reporters (65231)
Ava, MO Court Reporters (65608)
Avilla, MO Court Reporters (64833)
Bakersfield, MO Court Reporters (65609)
Ballwin, MO Court Reporters (63011)
Baring, MO Court Reporters (63531)
Barnard, MO Court Reporters (64423)
Barnett, MO Court Reporters (65011)
Barnhart, MO Court Reporters (63012)
Bates City, MO Court Reporters (64011)
Beaufort, MO Court Reporters (63013)
Belgrade, MO Court Reporters (63622)
Bell City, MO Court Reporters (63735)
Belle, MO Court Reporters (65013)
Belleview, MO Court Reporters (63623)
Bellflower, MO Court Reporters (63333)
Belton, MO Court Reporters (64012)
Benton, MO Court Reporters (63736)
Benton City, MO Court Reporters (65232)
Berger, MO Court Reporters (63014)
Bernie, MO Court Reporters (63822)
Bertrand, MO Court Reporters (63823)
Bethany, MO Court Reporters (64424)
Bethel, MO Court Reporters (63434)
Beulah, MO Court Reporters (65436)
Bevier, MO Court Reporters (63532)
Billings, MO Court Reporters (65610)
Birch Tree, MO Court Reporters (65438)
Bismarck, MO Court Reporters (63624)
Bixby, MO Court Reporters (65439)
Black, MO Court Reporters (63625)
Blackburn, MO Court Reporters (65321)
Blackwater, MO Court Reporters (65322)
Blackwell, MO Court Reporters (63626)
Blairstown, MO Court Reporters (64726)
Bland, MO Court Reporters (65014)
Blodgett, MO Court Reporters (63824)
Bloomfield, MO Court Reporters (63825)
Bloomsdale, MO Court Reporters (63627)
Blue Eye, MO Court Reporters (65611)
Blue Springs, MO Court Reporters (64013)
Blythedale, MO Court Reporters (64426)
Bogard, MO Court Reporters (64622)
Bois D Arc, MO Court Reporters (65612)
Bolckow, MO Court Reporters (64427)
Bolivar, MO Court Reporters (65613)
Bonne Terre, MO Court Reporters (63628)
Bonnots Mill, MO Court Reporters (65016)
Boonville, MO Court Reporters (65233)
Boss, MO Court Reporters (65440)
Bosworth, MO Court Reporters (64623)
Bourbon, MO Court Reporters (65441)
Bowling Green, MO Court Reporters (63334)
Bradleyville, MO Court Reporters (65614)
Bragg City, MO Court Reporters (63827)
Braggadocio, MO Court Reporters (63826)
Brandsville, MO Court Reporters (65688)
Branson, MO Court Reporters (65615)
Brashear, MO Court Reporters (63533)
Braymer, MO Court Reporters (64624)
Brazeau, MO Court Reporters (63737)
Breckenridge, MO Court Reporters (64625)
Briar, MO Court Reporters (63931)
Bridgeton, MO Court Reporters (63044)
Brighton, MO Court Reporters (65617)
Brinktown, MO Court Reporters (65443)
Brixey, MO Court Reporters (65618)
Bronaugh, MO Court Reporters (64728)
Brookfield, MO Court Reporters (64628)
Brookline Station, MO Court Reporters (65619)
Broseley, MO Court Reporters (63932)
Browning, MO Court Reporters (64630)
Brownwood, MO Court Reporters (63738)
Brumley, MO Court Reporters (65017)
Bruner, MO Court Reporters (65620)
Brunswick, MO Court Reporters (65236)
Bucklin, MO Court Reporters (64631)
Buckner, MO Court Reporters (64016)
Bucyrus, MO Court Reporters (65444)
Buffalo, MO Court Reporters (65622)
Bunceton, MO Court Reporters (65237)
Bunker, MO Court Reporters (63629)
Burfordville, MO Court Reporters (63739)
Burlington Junction, MO Court Reporters (64428)
Butler, MO Court Reporters (64730)
Butterfield, MO Court Reporters (65623)
Cabool, MO Court Reporters (65689)
Cadet, MO Court Reporters (63630)
Cainsville, MO Court Reporters (64632)
Cairo, MO Court Reporters (65239)
Caledonia, MO Court Reporters (63631)
Calhoun, MO Court Reporters (65323)
California, MO Court Reporters (65018)
Callao, MO Court Reporters (63534)
Camden, MO Court Reporters (64017)
Camden Point, MO Court Reporters (64018)
Camdenton, MO Court Reporters (65020)
Cameron, MO Court Reporters (64429)
Campbell, MO Court Reporters (63933)
Canalou, MO Court Reporters (63828)
Canton, MO Court Reporters (63435)
Cape Fair, MO Court Reporters (65624)
Cape Girardeau, MO Court Reporters (63701)
Caplinger Mills, MO Court Reporters (65607)
Cardwell, MO Court Reporters (63829)
Carl Junction, MO Court Reporters (64834)
Carrollton, MO Court Reporters (64633)
Carterville, MO Court Reporters (64835)
Carthage, MO Court Reporters (64836)
Caruthersville, MO Court Reporters (63830)
Cascade, MO Court Reporters (63632)
Cassville, MO Court Reporters (65625)
Catawissa, MO Court Reporters (63015)
Catron, MO Court Reporters (63833)
Caulfield, MO Court Reporters (65626)
Cedar City, MO Court Reporters (65022)
Cedar Hill, MO Court Reporters (63016)
Cedarcreek, MO Court Reporters (65627)
Center, MO Court Reporters (63436)
Centertown, MO Court Reporters (65023)
Centerview, MO Court Reporters (64019)
Centerville, MO Court Reporters (63633)
Centralia, MO Court Reporters (65240)
Chadwick, MO Court Reporters (65629)
Chaffee, MO Court Reporters (63740)
Chamois, MO Court Reporters (65024)
Charleston, MO Court Reporters (63834)
Cherryville, MO Court Reporters (65446)
Chesterfield, MO Court Reporters (63005)
Chestnutridge, MO Court Reporters (65630)
Chilhowee, MO Court Reporters (64733)
Chillicothe, MO Court Reporters (64601)
Chula, MO Court Reporters (64635)
Clarence, MO Court Reporters (63437)
Clark, MO Court Reporters (65243)
Clarksburg, MO Court Reporters (65025)
Clarksdale, MO Court Reporters (64430)
Clarksville, MO Court Reporters (63336)
Clarkton, MO Court Reporters (63837)
Clearmont, MO Court Reporters (64431)
Cleveland, MO Court Reporters (64734)
Clever, MO Court Reporters (65631)
Clifton Hill, MO Court Reporters (65244)
Climax Springs, MO Court Reporters (65324)
Clinton, MO Court Reporters (64735)
Clubb, MO Court Reporters (63934)
Clyde, MO Court Reporters (64432)
Coatsville, MO Court Reporters (63535)
Coffey, MO Court Reporters (64636)
Cole Camp, MO Court Reporters (65325)
Collins, MO Court Reporters (64738)
Columbia, MO Court Reporters (65201)
Commerce, MO Court Reporters (63742)
Conception, MO Court Reporters (64433)
Conception Junction, MO Court Reporters (64434)
Concordia, MO Court Reporters (64020)
Conway, MO Court Reporters (65632)
Cook Station, MO Court Reporters (65449)
Cooter, MO Court Reporters (63839)
Corder, MO Court Reporters (64021)
Cosby, MO Court Reporters (64436)
Cottleville, MO Court Reporters (63338)
Couch, MO Court Reporters (65690)
Cowgill, MO Court Reporters (64637)
Craig, MO Court Reporters (64437)
Crane, MO Court Reporters (65633)
Creighton, MO Court Reporters (64739)
Crocker, MO Court Reporters (65452)
Cross Timbers, MO Court Reporters (65634)
Crystal City, MO Court Reporters (63019)
Cuba, MO Court Reporters (65453)
Curryville, MO Court Reporters (63339)
Dadeville, MO Court Reporters (65635)
Daisy, MO Court Reporters (63743)
Dalton, MO Court Reporters (65246)
Darlington, MO Court Reporters (64438)
Davisville, MO Court Reporters (65456)
Dawn, MO Court Reporters (64638)
De Kalb, MO Court Reporters (64440)
De Soto, MO Court Reporters (63020)
De Witt, MO Court Reporters (64639)
Dearborn, MO Court Reporters (64439)
Deepwater, MO Court Reporters (64740)
Deerfield, MO Court Reporters (64741)
Deering, MO Court Reporters (63840)
Defiance, MO Court Reporters (63341)
Delta, MO Court Reporters (63744)
Denver, MO Court Reporters (64441)
Des Arc, MO Court Reporters (63636)
Devils Elbow, MO Court Reporters (65457)
Dexter, MO Court Reporters (63841)
Diamond, MO Court Reporters (64840)
Diggins, MO Court Reporters (65636)
Dittmer, MO Court Reporters (63023)
Dixon, MO Court Reporters (65459)
Doe Run, MO Court Reporters (63637)
Doniphan, MO Court Reporters (63935)
Dora, MO Court Reporters (65637)
Dover, MO Court Reporters (64022)
Downing, MO Court Reporters (63536)
Drexel, MO Court Reporters (64742)
Drury, MO Court Reporters (65638)
Dudley, MO Court Reporters (63936)
Duenweg, MO Court Reporters (64841)
Duke, MO Court Reporters (65461)
Dunnegan, MO Court Reporters (65640)
Durham, MO Court Reporters (63438)
Dutchtown, MO Court Reporters (63745)
Dutzow, MO Court Reporters (63342)
Eagle Rock, MO Court Reporters (65641)
Eagleville, MO Court Reporters (64442)
Earth City, MO Court Reporters (63045)
East Lynne, MO Court Reporters (64743)
East Prairie, MO Court Reporters (63845)
Easton, MO Court Reporters (64443)
Edgar Springs, MO Court Reporters (65462)
Edgerton, MO Court Reporters (64444)
Edina, MO Court Reporters (63537)
Edwards, MO Court Reporters (65326)
El Dorado Springs, MO Court Reporters (64744)
Eldon, MO Court Reporters (65026)
Eldridge, MO Court Reporters (65463)
Elk Creek, MO Court Reporters (65464)
Elkland, MO Court Reporters (65644)
Ellington, MO Court Reporters (63638)
Ellsinore, MO Court Reporters (63937)
Elmer, MO Court Reporters (63538)
Elmo, MO Court Reporters (64445)
Elsberry, MO Court Reporters (63343)
Emden, MO Court Reporters (63439)
Eminence, MO Court Reporters (65466)
Emma, MO Court Reporters (65327)
Eolia, MO Court Reporters (63344)
Essex, MO Court Reporters (63846)
Ethel, MO Court Reporters (63539)
Etterville, MO Court Reporters (65031)
Eudora, MO Court Reporters (65645)
Eugene, MO Court Reporters (65032)
Eunice, MO Court Reporters (65468)
Eureka, MO Court Reporters (63025)
Everton, MO Court Reporters (65646)
Ewing, MO Court Reporters (63440)
Excello, MO Court Reporters (65247)
Excelsior Springs, MO Court Reporters (64024)
Exeter, MO Court Reporters (65647)
Fagus, MO Court Reporters (63938)
Fair Grove, MO Court Reporters (65648)
Fair Play, MO Court Reporters (65649)
Fairdealing, MO Court Reporters (63939)
Fairfax, MO Court Reporters (64446)
Fairport, MO Court Reporters (64447)
Fairview, MO Court Reporters (64842)
Falcon, MO Court Reporters (65470)
Farber, MO Court Reporters (63345)
Farley, MO Court Reporters (64028)
Farmington, MO Court Reporters (63640)
Farrar, MO Court Reporters (63746)
Faucett, MO Court Reporters (64448)
Fayette, MO Court Reporters (65248)
Fenton, MO Court Reporters (63026)
Festus, MO Court Reporters (63028)
Fillmore, MO Court Reporters (64449)
Fisk, MO Court Reporters (63940)
Flemington, MO Court Reporters (65650)
Fletcher, MO Court Reporters (63030)
Flinthill, MO Court Reporters (63346)
Florence, MO Court Reporters (65329)
Florissant, MO Court Reporters (63031)
Foley, MO Court Reporters (63347)
Fordland, MO Court Reporters (65652)
Forest City, MO Court Reporters (64451)
Foristell, MO Court Reporters (63348)
Forsyth, MO Court Reporters (65653)
Fort Leonard Wood, MO Court Reporters (65473)
Fortuna, MO Court Reporters (65034)
Foster, MO Court Reporters (64745)
Frankford, MO Court Reporters (63441)
Franklin, MO Court Reporters (65250)
Fredericktown, MO Court Reporters (63645)
Freeburg, MO Court Reporters (65035)
Freeman, MO Court Reporters (64746)
Freistatt, MO Court Reporters (65654)
Fremont, MO Court Reporters (63941)
French Village, MO Court Reporters (63036)
Friedheim, MO Court Reporters (63747)
Frohna, MO Court Reporters (63748)
Fulton, MO Court Reporters (65251)
Gainesville, MO Court Reporters (65655)
Galena, MO Court Reporters (65656)
Gallatin, MO Court Reporters (64640)
Galt, MO Court Reporters (64641)
Garden City, MO Court Reporters (64747)
Garrison, MO Court Reporters (65657)
Gasconade, MO Court Reporters (65036)
Gatewood, MO Court Reporters (63942)
Gentry, MO Court Reporters (64453)
Gerald, MO Court Reporters (63037)
Gibbs, MO Court Reporters (63540)
Gibson, MO Court Reporters (63847)
Gideon, MO Court Reporters (63848)
Gilliam, MO Court Reporters (65330)
Gilman City, MO Court Reporters (64642)
Gipsy, MO Court Reporters (63750)
Glasgow, MO Court Reporters (65254)
Glenallen, MO Court Reporters (63751)
Glencoe, MO Court Reporters (63038)
Glenwood, MO Court Reporters (63541)
Gobler, MO Court Reporters (63849)
Golden, MO Court Reporters (65658)
Golden City, MO Court Reporters (64748)
Goodman, MO Court Reporters (64843)
Gordonville, MO Court Reporters (63752)
Gorin, MO Court Reporters (63543)
Gower, MO Court Reporters (64454)
Graff, MO Court Reporters (65660)
Graham, MO Court Reporters (64455)
Grain Valley, MO Court Reporters (64029)
Granby, MO Court Reporters (64844)
Grandin, MO Court Reporters (63943)
Grandview, MO Court Reporters (64030)
Granger, MO Court Reporters (63442)
Grant City, MO Court Reporters (64456)
Gravois Mills, MO Court Reporters (65037)
Gray Summit, MO Court Reporters (63039)
Grayridge, MO Court Reporters (63850)
Green Castle, MO Court Reporters (63544)
Green City, MO Court Reporters (63545)
Green Ridge, MO Court Reporters (65332)
Greenfield, MO Court Reporters (65661)
Greentop, MO Court Reporters (63546)
Greenville, MO Court Reporters (63944)
Greenwood, MO Court Reporters (64034)
Grover, MO Court Reporters (63040)
Grovespring, MO Court Reporters (65662)
Grubville, MO Court Reporters (63041)
Guilford, MO Court Reporters (64457)
Hale, MO Court Reporters (64643)
Half Way, MO Court Reporters (65663)
Hallsville, MO Court Reporters (65255)
Halltown, MO Court Reporters (65664)
Hamilton, MO Court Reporters (64644)
Hannibal, MO Court Reporters (63401)
Hardenville, MO Court Reporters (65666)
Hardin, MO Court Reporters (64035)
Harris, MO Court Reporters (64645)
Harrisburg, MO Court Reporters (65256)
Harrisonville, MO Court Reporters (64701)
Hartsburg, MO Court Reporters (65039)
Hartshorn, MO Court Reporters (65479)
Hartville, MO Court Reporters (65667)
Harviell, MO Court Reporters (63945)
Harwood, MO Court Reporters (64750)
Hatfield, MO Court Reporters (64458)
Hawk Point, MO Court Reporters (63349)
Hayti, MO Court Reporters (63851)
Hazelwood, MO Court Reporters (63042)
Helena, MO Court Reporters (64459)
Hematite, MO Court Reporters (63047)
Henley, MO Court Reporters (65040)
Henrietta, MO Court Reporters (64036)
Herculaneum, MO Court Reporters (63048)
Hermann, MO Court Reporters (65041)
Hermitage, MO Court Reporters (65668)
Higbee, MO Court Reporters (65257)
Higginsville, MO Court Reporters (64037)
High Hill, MO Court Reporters (63350)
High Point, MO Court Reporters (65042)
High Ridge, MO Court Reporters (63049)
Highlandville, MO Court Reporters (65669)
Hillsboro, MO Court Reporters (63050)
Holcomb, MO Court Reporters (63852)
Holden, MO Court Reporters (64040)
Holland, MO Court Reporters (63853)
Holliday, MO Court Reporters (65258)
Hollister, MO Court Reporters (65672)
Holt, MO Court Reporters (64048)
Holts Summit, MO Court Reporters (65043)
Hopkins, MO Court Reporters (64461)
Hornersville, MO Court Reporters (63855)
House Springs, MO Court Reporters (63051)
Houston, MO Court Reporters (65483)
Houstonia, MO Court Reporters (65333)
Huggins, MO Court Reporters (65484)
Hughesville, MO Court Reporters (65334)
Humansville, MO Court Reporters (65674)
Hume, MO Court Reporters (64752)
Humphreys, MO Court Reporters (64646)
Hunnewell, MO Court Reporters (63443)
Huntsville, MO Court Reporters (65259)
Hurdland, MO Court Reporters (63547)
Hurley, MO Court Reporters (65675)
Iberia, MO Court Reporters (65486)
Imperial, MO Court Reporters (63052)
Independence, MO Court Reporters (64050)
Ionia, MO Court Reporters (65335)
Irondale, MO Court Reporters (63648)
Ironton, MO Court Reporters (63650)
Isabella, MO Court Reporters (65676)
Jackson, MO Court Reporters (63755)
Jacksonville, MO Court Reporters (65260)
Jadwin, MO Court Reporters (65501)
Jameson, MO Court Reporters (64647)
Jamesport, MO Court Reporters (64648)
Jamestown, MO Court Reporters (65046)
Jasper, MO Court Reporters (64755)
Jefferson City, MO Court Reporters (65101)
Jerico Springs, MO Court Reporters (64756)
Jerome, MO Court Reporters (65529)
Jonesburg, MO Court Reporters (63351)
Joplin, MO Court Reporters (64801)
Kahoka, MO Court Reporters (63445)
Kaiser, MO Court Reporters (65047)
Kansas City, MO Court Reporters (64101)
Kearney, MO Court Reporters (64060)
Kelso, MO Court Reporters (63758)
Kennett, MO Court Reporters (63857)
Kewanee, MO Court Reporters (63860)
Keytesville, MO Court Reporters (65261)
Kidder, MO Court Reporters (64649)
Kimberling City, MO Court Reporters (65686)
Kimmswick, MO Court Reporters (63053)
King City, MO Court Reporters (64463)
Kingdom City, MO Court Reporters (65262)
Kingston, MO Court Reporters (64650)
Kingsville, MO Court Reporters (64061)
Kirbyville, MO Court Reporters (65679)
Kirksville, MO Court Reporters (63501)
Kissee Mills, MO Court Reporters (65680)
Knob Lick, MO Court Reporters (63651)
Knob Noster, MO Court Reporters (65336)
Knox City, MO Court Reporters (63446)
Koeltztown, MO Court Reporters (65048)
Koshkonong, MO Court Reporters (65692)
La Belle, MO Court Reporters (63447)
La Grange, MO Court Reporters (63448)
La Monte, MO Court Reporters (65337)
La Plata, MO Court Reporters (63549)
La Russell, MO Court Reporters (64848)
Labadie, MO Court Reporters (63055)
Laclede, MO Court Reporters (64651)
Laddonia, MO Court Reporters (63352)
Lake Ozark, MO Court Reporters (65049)
Lake Saint Louis, MO Court Reporters (63367)
Lake Spring, MO Court Reporters (65532)
Lamar, MO Court Reporters (64759)
Lampe, MO Court Reporters (65681)
Lanagan, MO Court Reporters (64847)
Lancaster, MO Court Reporters (63548)
Laquey, MO Court Reporters (65534)
Laredo, MO Court Reporters (64652)
Latham, MO Court Reporters (65050)
Lathrop, MO Court Reporters (64465)
Laurie, MO Court Reporters (65038)
Lawson, MO Court Reporters (64062)
Leadwood, MO Court Reporters (63653)
Leasburg, MO Court Reporters (65535)
Lebanon, MO Court Reporters (65536)
Lees Summit, MO Court Reporters (64063)
Leeton, MO Court Reporters (64761)
Lenox, MO Court Reporters (65541)
Lentner, MO Court Reporters (63450)
Leonard, MO Court Reporters (63451)
Leopold, MO Court Reporters (63760)
Leslie, MO Court Reporters (63056)
Lesterville, MO Court Reporters (63654)
Levasy, MO Court Reporters (64066)
Lewistown, MO Court Reporters (63452)
Lexington, MO Court Reporters (64067)
Liberal, MO Court Reporters (64762)
Liberty, MO Court Reporters (64068)
Licking, MO Court Reporters (65542)
Liguori, MO Court Reporters (63057)
Lilbourn, MO Court Reporters (63862)
Lincoln, MO Court Reporters (65338)
Linn, MO Court Reporters (65051)
Linn Creek, MO Court Reporters (65052)
Linneus, MO Court Reporters (64653)
Livonia, MO Court Reporters (63551)
Lock Springs, MO Court Reporters (64654)
Lockwood, MO Court Reporters (65682)
Lodi, MO Court Reporters (63950)
Lohman, MO Court Reporters (65053)
Lone Jack, MO Court Reporters (64070)
Lonedell, MO Court Reporters (63060)
Long Lane, MO Court Reporters (65590)
Loose Creek, MO Court Reporters (65054)
Louisburg, MO Court Reporters (65685)
Louisiana, MO Court Reporters (63353)
Lowndes, MO Court Reporters (63951)
Lowry City, MO Court Reporters (64763)
Lucerne, MO Court Reporters (64655)
Ludlow, MO Court Reporters (64656)
Luebbering, MO Court Reporters (63061)
Luray, MO Court Reporters (63453)
Lynchburg, MO Court Reporters (65543)
Macks Creek, MO Court Reporters (65786)
Macomb, MO Court Reporters (65702)
Macon, MO Court Reporters (63552)
Madison, MO Court Reporters (65263)
Maitland, MO Court Reporters (64466)
Malden, MO Court Reporters (63863)
Malta Bend, MO Court Reporters (65339)
Mansfield, MO Court Reporters (65704)
Mapaville, MO Court Reporters (63065)
Marble Hill, MO Court Reporters (63764)
Marceline, MO Court Reporters (64658)
Marionville, MO Court Reporters (65705)
Marquand, MO Court Reporters (63655)
Marshall, MO Court Reporters (65340)
Marshfield, MO Court Reporters (65706)
Marston, MO Court Reporters (63866)
Marthasville, MO Court Reporters (63357)
Martinsburg, MO Court Reporters (65264)
Martinsville, MO Court Reporters (64467)
Maryland Heights, MO Court Reporters (63043)
Maryville, MO Court Reporters (64468)
Matthews, MO Court Reporters (63867)
Maysville, MO Court Reporters (64469)
Mayview, MO Court Reporters (64071)
Maywood, MO Court Reporters (63454)
Mc Fall, MO Court Reporters (64657)
McBride, MO Court Reporters (63776)
McClurg, MO Court Reporters (65701)
McGee, MO Court Reporters (63763)
McGirk, MO Court Reporters (65055)
Meadville, MO Court Reporters (64659)
Memphis, MO Court Reporters (63555)
Mendon, MO Court Reporters (64660)
Mercer, MO Court Reporters (64661)
Meta, MO Court Reporters (65058)
Metz, MO Court Reporters (64765)
Mexico, MO Court Reporters (65265)
Miami, MO Court Reporters (65344)
Middle Brook, MO Court Reporters (63656)
Middletown, MO Court Reporters (63359)
Milan, MO Court Reporters (63556)
Milford, MO Court Reporters (64766)
Mill Spring, MO Court Reporters (63952)
Miller, MO Court Reporters (65707)
Millersville, MO Court Reporters (63766)
Milo, MO Court Reporters (64767)
Mindenmines, MO Court Reporters (64769)
Mineral Point, MO Court Reporters (63660)
Missouri City, MO Court Reporters (64072)
Moberly, MO Court Reporters (65270)
Mokane, MO Court Reporters (65059)
Monett, MO Court Reporters (65708)
Monroe City, MO Court Reporters (63456)
Montgomery City, MO Court Reporters (63361)
Monticello, MO Court Reporters (63457)
Montier, MO Court Reporters (65546)
Montreal, MO Court Reporters (65591)
Montrose, MO Court Reporters (64770)
Moody, MO Court Reporters (65777)
Mooresville, MO Court Reporters (64664)
Mora, MO Court Reporters (65345)
Morehouse, MO Court Reporters (63868)
Morley, MO Court Reporters (63767)
Morrison, MO Court Reporters (65061)
Morrisville, MO Court Reporters (65710)
Morse Mill, MO Court Reporters (63066)
Mosby, MO Court Reporters (64073)
Moscow Mills, MO Court Reporters (63362)
Mound City, MO Court Reporters (64470)
Moundville, MO Court Reporters (64771)
Mount Sterling, MO Court Reporters (65062)
Mount Vernon, MO Court Reporters (65712)
Mountain Grove, MO Court Reporters (65711)
Mountain View, MO Court Reporters (65548)
Myrtle, MO Court Reporters (65778)
Napoleon, MO Court Reporters (64074)
Naylor, MO Court Reporters (63953)
Neck City, MO Court Reporters (64849)
Neelyville, MO Court Reporters (63954)
Nelson, MO Court Reporters (65347)
Neosho, MO Court Reporters (64850)
Nevada, MO Court Reporters (64772)
New Bloomfield, MO Court Reporters (65063)
New Boston, MO Court Reporters (63557)
New Cambria, MO Court Reporters (63558)
New Florence, MO Court Reporters (63363)
New Franklin, MO Court Reporters (65274)
New Hampton, MO Court Reporters (64471)
New Haven, MO Court Reporters (63068)
New London, MO Court Reporters (63459)
New Madrid, MO Court Reporters (63869)
New Melle, MO Court Reporters (63365)
New Offenburg, MO Court Reporters (63661)
Newark, MO Court Reporters (63458)
Newburg, MO Court Reporters (65550)
Newtonia, MO Court Reporters (64853)
Newtown, MO Court Reporters (64667)
Niangua, MO Court Reporters (65713)
Nixa, MO Court Reporters (65714)
Noble, MO Court Reporters (65715)
Noel, MO Court Reporters (64854)
Norborne, MO Court Reporters (64668)
Norwood, MO Court Reporters (65717)
Novelty, MO Court Reporters (63460)
Novinger, MO Court Reporters (63559)
O'Fallon, MO Court Reporters (63366)
Oak Grove, MO Court Reporters (64075)
Oak Ridge, MO Court Reporters (63769)
Odessa, MO Court Reporters (64076)
Old Appleton, MO Court Reporters (63770)
Old Monroe, MO Court Reporters (63369)
Oldfield, MO Court Reporters (65720)
Olean, MO Court Reporters (65064)
Olney, MO Court Reporters (63370)
Oran, MO Court Reporters (63771)
Oregon, MO Court Reporters (64473)
Oronogo, MO Court Reporters (64855)
Orrick, MO Court Reporters (64077)
Osage Beach, MO Court Reporters (65065)
Osborn, MO Court Reporters (64474)
Osceola, MO Court Reporters (64776)
Otterville, MO Court Reporters (65348)
Owensville, MO Court Reporters (65066)
Oxly, MO Court Reporters (63955)
Ozark, MO Court Reporters (65721)
Pacific, MO Court Reporters (63069)
Painton, MO Court Reporters (63772)
Palmyra, MO Court Reporters (63461)
Paris, MO Court Reporters (65275)
Park Hills, MO Court Reporters (63601)
Parma, MO Court Reporters (63870)
Parnell, MO Court Reporters (64475)
Passaic, MO Court Reporters (64777)
Patterson, MO Court Reporters (63956)
Patton, MO Court Reporters (63662)
Pattonsburg, MO Court Reporters (64670)
Peace Valley, MO Court Reporters (65788)
Peculiar, MO Court Reporters (64078)
Perkins, MO Court Reporters (63774)
Perry, MO Court Reporters (63462)
Perryville, MO Court Reporters (63775)
Pevely, MO Court Reporters (63070)
Philadelphia, MO Court Reporters (63463)
Phillipsburg, MO Court Reporters (65722)
Pickering, MO Court Reporters (64476)
Piedmont, MO Court Reporters (63957)
Pierce City, MO Court Reporters (65723)
Pilot Grove, MO Court Reporters (65276)
Pilot Knob, MO Court Reporters (63663)
Pineville, MO Court Reporters (64856)
Pittsburg, MO Court Reporters (65724)
Plato, MO Court Reporters (65552)
Platte City, MO Court Reporters (64079)
Plattsburg, MO Court Reporters (64477)
Pleasant Hill, MO Court Reporters (64080)
Pleasant Hope, MO Court Reporters (65725)
Plevna, MO Court Reporters (63464)
Pocahontas, MO Court Reporters (63779)
Point Lookout, MO Court Reporters (65726)
Polk, MO Court Reporters (65727)
Pollock, MO Court Reporters (63560)
Polo, MO Court Reporters (64671)
Pomona, MO Court Reporters (65789)
Ponce de Leon, MO Court Reporters (65728)
Pontiac, MO Court Reporters (65729)
Poplar Bluff, MO Court Reporters (63901)
Portage des Sioux, MO Court Reporters (63373)
Portageville, MO Court Reporters (63873)
Portland, MO Court Reporters (65067)
Potosi, MO Court Reporters (63664)
Pottersville, MO Court Reporters (65790)
Powell, MO Court Reporters (65730)
Powersite, MO Court Reporters (65731)
Powersville, MO Court Reporters (64672)
Prairie Home, MO Court Reporters (65068)
Preston, MO Court Reporters (65732)
Princeton, MO Court Reporters (64673)
Protem, MO Court Reporters (65733)
Purcell, MO Court Reporters (64857)
Purdin, MO Court Reporters (64674)
Purdy, MO Court Reporters (65734)
Puxico, MO Court Reporters (63960)
Queen City, MO Court Reporters (63561)
Quincy, MO Court Reporters (65735)
Quitman, MO Court Reporters (64478)
Qulin, MO Court Reporters (63961)
Racine, MO Court Reporters (64858)
Ravenwood, MO Court Reporters (64479)
Raymondville, MO Court Reporters (65555)
Raymore, MO Court Reporters (64083)
Rayville, MO Court Reporters (64084)
Rea, MO Court Reporters (64480)
Redford, MO Court Reporters (63665)
Reeds, MO Court Reporters (64859)
Reeds Spring, MO Court Reporters (65737)
Renick, MO Court Reporters (65278)
Republic, MO Court Reporters (65738)
Revere, MO Court Reporters (63465)
Reynolds, MO Court Reporters (63666)
Rhineland, MO Court Reporters (65069)
Rich Hill, MO Court Reporters (64779)
Richards, MO Court Reporters (64778)
Richland, MO Court Reporters (65556)
Richmond, MO Court Reporters (64085)
Richwoods, MO Court Reporters (63071)
Ridgedale, MO Court Reporters (65739)
Ridgeway, MO Court Reporters (64481)
Risco, MO Court Reporters (63874)
Riverside, MO Court Reporters (64150)
Rives, MO Court Reporters (63875)
Roach, MO Court Reporters (65787)
Robertsville, MO Court Reporters (63072)
Roby, MO Court Reporters (65557)
Rocheport, MO Court Reporters (65279)
Rock Port, MO Court Reporters (64482)
Rockaway Beach, MO Court Reporters (65740)
Rockbridge, MO Court Reporters (65741)
Rockville, MO Court Reporters (64780)
Rocky Comfort, MO Court Reporters (64861)
Rocky Mount, MO Court Reporters (65072)
Rogersville, MO Court Reporters (65742)
Rolla, MO Court Reporters (65401)
Rombauer, MO Court Reporters (63962)
Roscoe, MO Court Reporters (64781)
Rosebud, MO Court Reporters (63091)
Rosendale, MO Court Reporters (64483)
Rothville, MO Court Reporters (64676)
Rueter, MO Court Reporters (65744)
Rush Hill, MO Court Reporters (65280)
Rushville, MO Court Reporters (64484)
Russellville, MO Court Reporters (65074)
Rutledge, MO Court Reporters (63563)
Saginaw, MO Court Reporters (64864)
Saint Albans, MO Court Reporters (63073)
Saint Ann, MO Court Reporters (63074)
Saint Charles, MO Court Reporters (63301)
Saint Clair, MO Court Reporters (63077)
Saint Elizabeth, MO Court Reporters (65075)
Saint James, MO Court Reporters (65559)
Saint Joseph, MO Court Reporters (64501)
Saint Louis, MO Court Reporters (63101)
Saint Mary, MO Court Reporters (63673)
Saint Patrick, MO Court Reporters (63466)
Saint Peters, MO Court Reporters (63376)
Saint Robert, MO Court Reporters (65584)
Saint Thomas, MO Court Reporters (65076)
Sainte Genevieve, MO Court Reporters (63670)
Salem, MO Court Reporters (65560)
Salisbury, MO Court Reporters (65281)
Santa Fe, MO Court Reporters (65282)
Sarcoxie, MO Court Reporters (64862)
Savannah, MO Court Reporters (64485)
Saverton, MO Court Reporters (63467)
Schell City, MO Court Reporters (64783)
Scott City, MO Court Reporters (63780)
Sedalia, MO Court Reporters (65301)
Sedgewickville, MO Court Reporters (63781)
Seligman, MO Court Reporters (65745)
Senath, MO Court Reporters (63876)
Seneca, MO Court Reporters (64865)
Seymour, MO Court Reporters (65746)
Shelbina, MO Court Reporters (63468)
Shelbyville, MO Court Reporters (63469)
Sheldon, MO Court Reporters (64784)
Shell Knob, MO Court Reporters (65747)
Sheridan, MO Court Reporters (64486)
Shook, MO Court Reporters (63963)
Sibley, MO Court Reporters (64088)
Sikeston, MO Court Reporters (63801)
Silex, MO Court Reporters (63377)
Silva, MO Court Reporters (63964)
Skidmore, MO Court Reporters (64487)
Slater, MO Court Reporters (65349)
Smithton, MO Court Reporters (65350)
Smithville, MO Court Reporters (64089)
Solo, MO Court Reporters (65564)
South Fork, MO Court Reporters (65776)
South Greenfield, MO Court Reporters (65752)
South West City, MO Court Reporters (64863)
Sparta, MO Court Reporters (65753)
Spickard, MO Court Reporters (64679)
Spokane, MO Court Reporters (65754)
Springfield, MO Court Reporters (65801)
Squires, MO Court Reporters (65755)
Stanberry, MO Court Reporters (64489)
Stanton, MO Court Reporters (63079)
Stark City, MO Court Reporters (64866)
Steedman, MO Court Reporters (65077)
Steele, MO Court Reporters (63877)
Steelville, MO Court Reporters (65565)
Stella, MO Court Reporters (64867)
Stet, MO Court Reporters (64680)
Stewartsville, MO Court Reporters (64490)
Stockton, MO Court Reporters (65785)
Stotts City, MO Court Reporters (65756)
Stoutland, MO Court Reporters (65567)
Stoutsville, MO Court Reporters (65283)
Stover, MO Court Reporters (65078)
Strafford, MO Court Reporters (65757)
Strasburg, MO Court Reporters (64090)
Sturdivant, MO Court Reporters (63782)
Sturgeon, MO Court Reporters (65284)
Success, MO Court Reporters (65570)
Sullivan, MO Court Reporters (63080)
Summersville, MO Court Reporters (65571)
Sumner, MO Court Reporters (64681)
Sunrise Beach, MO Court Reporters (65079)
Swedeborg, MO Court Reporters (65572)
Sweet Springs, MO Court Reporters (65351)
Syracuse, MO Court Reporters (65354)
Tallapoosa, MO Court Reporters (63878)
Taneyville, MO Court Reporters (65759)
Tarkio, MO Court Reporters (64491)
Taylor, MO Court Reporters (63471)
Tebbetts, MO Court Reporters (65080)
Tecumseh, MO Court Reporters (65760)
Thayer, MO Court Reporters (65791)
Theodosia, MO Court Reporters (65761)
Thompson, MO Court Reporters (65285)
Thornfield, MO Court Reporters (65762)
Tiff, MO Court Reporters (63674)
Tiff City, MO Court Reporters (64868)
Tina, MO Court Reporters (64682)
Tipton, MO Court Reporters (65081)
Treloar, MO Court Reporters (63378)
Trenton, MO Court Reporters (64683)
Trimble, MO Court Reporters (64492)
Triplett, MO Court Reporters (65286)
Troy, MO Court Reporters (63379)
Truxton, MO Court Reporters (63381)
Tunas, MO Court Reporters (65764)
Turners, MO Court Reporters (65765)
Turney, MO Court Reporters (64493)
Tuscumbia, MO Court Reporters (65082)
Udall, MO Court Reporters (65766)
Ulman, MO Court Reporters (65083)
Union, MO Court Reporters (63084)
Union Star, MO Court Reporters (64494)
Uniontown, MO Court Reporters (63783)
Unionville, MO Court Reporters (63565)
Urbana, MO Court Reporters (65767)
Urich, MO Court Reporters (64788)
Utica, MO Court Reporters (64686)
Valles Mines, MO Court Reporters (63087)
Valley Park, MO Court Reporters (63088)
Van Buren, MO Court Reporters (63965)
Vandalia, MO Court Reporters (63382)
Vanduser, MO Court Reporters (63784)
Vanzant, MO Court Reporters (65768)
Verona, MO Court Reporters (65769)
Versailles, MO Court Reporters (65084)
Viburnum, MO Court Reporters (65566)
Vichy, MO Court Reporters (65580)
Vienna, MO Court Reporters (65582)
Villa Ridge, MO Court Reporters (63089)
Vista, MO Court Reporters (64789)
Vulcan, MO Court Reporters (63675)
Waco, MO Court Reporters (64869)
Waldron, MO Court Reporters (64092)
Walker, MO Court Reporters (64790)
Walnut Grove, MO Court Reporters (65770)
Walnut Shade, MO Court Reporters (65771)
Wappapello, MO Court Reporters (63966)
Wardell, MO Court Reporters (63879)
Warrensburg, MO Court Reporters (64093)
Warrenton, MO Court Reporters (63383)
Warsaw, MO Court Reporters (65355)
Washburn, MO Court Reporters (65772)
Washington, MO Court Reporters (63090)
Wasola, MO Court Reporters (65773)
Watson, MO Court Reporters (64496)
Waverly, MO Court Reporters (64096)
Wayland, MO Court Reporters (63472)
Waynesville, MO Court Reporters (65583)
Weatherby, MO Court Reporters (64497)
Weaubleau, MO Court Reporters (65774)
Webb City, MO Court Reporters (64870)
Wellington, MO Court Reporters (64097)
Wellsville, MO Court Reporters (63384)
Wentworth, MO Court Reporters (64873)
Wentzville, MO Court Reporters (63385)
Wesco, MO Court Reporters (65586)
West Alton, MO Court Reporters (63386)
West Plains, MO Court Reporters (65775)
Westboro, MO Court Reporters (64498)
Weston, MO Court Reporters (64098)
Westphalia, MO Court Reporters (65085)
Wheatland, MO Court Reporters (65779)
Wheaton, MO Court Reporters (64874)
Wheeling, MO Court Reporters (64688)
Whiteman Air Force Base, MO Court Reporters (65305)
Whiteoak, MO Court Reporters (63880)
Whiteside, MO Court Reporters (63387)
Whitewater, MO Court Reporters (63785)
Willard, MO Court Reporters (65781)
Williamsburg, MO Court Reporters (63388)
Williamstown, MO Court Reporters (63473)
Williamsville, MO Court Reporters (63967)
Willow Springs, MO Court Reporters (65793)
Windsor, MO Court Reporters (65360)
Windyville, MO Court Reporters (65783)
Winfield, MO Court Reporters (63389)
Winigan, MO Court Reporters (63566)
Winona, MO Court Reporters (65588)
Winston, MO Court Reporters (64689)
Wolf Island, MO Court Reporters (63881)
Wooldridge, MO Court Reporters (65287)
Worth, MO Court Reporters (64499)
Worthington, MO Court Reporters (63567)
Wright City, MO Court Reporters (63390)
Wyaconda, MO Court Reporters (63474)
Wyatt, MO Court Reporters (63882)
Yukon, MO Court Reporters (65589)
Zalma, MO Court Reporters (63787)
Zanoni, MO Court Reporters (65784)