Book Your Montana Court Reporter Online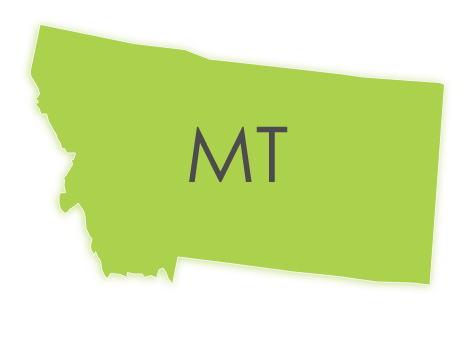 With Discovery Litigation Services you can quickly schedule a deposition and book your Montana Court Reporter right now. Just click "Schedule a deposition" and relax knowing you have over 20 years of court reporting experience on your side. With Discovery's video enabled streaming solution, your Montana court reporter will always be available on time anywhere in the state of Montana. Our extensive network of experienced professionals ensures you will receive the most qualified court stenographer to suit your needs.
Finding a professional, prompt, and accurate court reporter should never be an issue. You have more than enough to worry about, and the quality of your legal services professional should never be a concern. Discovery Litigation Services provides a higher standard of expertise, and an unrivaled commitment to your satisfaction with tools, resources, and customizable packages just clicks away. With Discovery Litigation Services, it just works.
Stop Settling For One-Off Services
Whether you've decided to book your court reporter with Discovery or you are bringing in an outside hire, we can bolster your case with a host of full-service, comprehensive solutions.
Videography and Streaming Technology
Discovery Litigation Services legal videographers deliver solutions that produce a more accurate and useable video. Employing advanced video tools and techniques, we bring trial technologies into the deposition arena. With Discover Litigation Services you will have no problem Highlighting and annotating documents on-the-fly during a deposition. Easily play back videos or computer animations to the deponent. All of which is recorded in concert with picture-in-picture technology that clearly depicts the deponent and the demonstrative evidence of your choosing. This results in an engaging video deliverable that supersedes traditional video presentation. Utilizing our picture-in-picture solution in tandem with Discovery's streaming capabilities, a remote viewer has the option to monitor the proceedings from anywhere in the world while simultaneously seeing the documents and multimedia shared with the deponent. We have several streaming platforms to choose from that best fit your budget and deposition requirements.
Discovery Corporate Services (DCS)
Discovery Litigation Services offers a unique approach to corporate services, our solutions will save you money while providing a higher level of service. We expect more from litigation services and so should you Discovery's Corporate Services utilizing online real-time reporting and up-to-the-minute deposition cost analytics. We guarantee transparent invoicing through electronic billing solutions to guarantee you don't overspend on products you don't need or want. Discovery Litigation Services works in close coordination with your legal representatives to ensure all needs are satisfied. No longer does saving money mean forgoing quality. Discovery Litigation Services has powerful tools that provide visibility into our service levels.
We Will Build You An A-List Team
Our mission is to offer full-service litigation solutions at the click of a mouse. Discovery Litigation Services has simplified the process for you. We will build your A-list team. Discovery will supply the staff required to reach a resolution. We will supply you with high-quality document review attorneys experts in various eDiscovery Software platforms who fully understand the discovery process from years of firsthand experience.
Let our Document Review Attorneys sift through the terabytes of digital documents.
Our solutions are stronger and more inclusive. Discovery Litigation Services provide you with highly qualified paralegals, project managers, translators, and coders. We will even provide meeting rooms in most cities across the country at no additional cost. Discovery Litigation Services operates on a higher level providing you with the advanced tools, services, solutions, and expertise you require.
Discovery Litigation Services knows you have options with your litigation services. We are here to provide superior service, all the time, every time.
From finding a conference room to host your deposition to staffing it with a skilled court reporter, videographer and interpreter, Discovery Litigation Services will go above and beyond to fulfill your needs. We understand the importance of getting it done right. In our business, there is no margin for error.
Call Discovery at (855) 847-0999. See for yourself why so many call us their reporting company.
Schedule Your Deposition Now!
Montana Court Reporting Available In:
City Name
Absarokee, MT Court Reporters (59001)
Acton, MT Court Reporters (59002)
Alberton, MT Court Reporters (59820)
Alder, MT Court Reporters (59710)
Alzada, MT Court Reporters (59311)
Anaconda, MT Court Reporters (59711)
Angela, MT Court Reporters (59312)
Antelope, MT Court Reporters (59211)
Arlee, MT Court Reporters (59821)
Ashland, MT Court Reporters (59003)
Augusta, MT Court Reporters (59410)
Avon, MT Court Reporters (59713)
Babb, MT Court Reporters (59411)
Bainville, MT Court Reporters (59212)
Baker, MT Court Reporters (59313)
Ballantine, MT Court Reporters (59006)
Basin, MT Court Reporters (59631)
Bearcreek, MT Court Reporters (59007)
Belfry, MT Court Reporters (59008)
Belgrade, MT Court Reporters (59714)
Belt, MT Court Reporters (59412)
Biddle, MT Court Reporters (59314)
Big Arm, MT Court Reporters (59910)
Big Sandy, MT Court Reporters (59520)
Big Sky, MT Court Reporters (59716)
Big Timber, MT Court Reporters (59011)
Bigfork, MT Court Reporters (59911)
Bighorn, MT Court Reporters (59010)
Billings, MT Court Reporters (59101)
Birney, MT Court Reporters (59012)
Black Eagle, MT Court Reporters (59414)
Bloomfield, MT Court Reporters (59315)
Bonner, MT Court Reporters (59823)
Boulder, MT Court Reporters (59632)
Box Elder, MT Court Reporters (59521)
Boyd, MT Court Reporters (59013)
Boyes, MT Court Reporters (59316)
Bozeman, MT Court Reporters (59715)
Brady, MT Court Reporters (59416)
Bridger, MT Court Reporters (59014)
Broadus, MT Court Reporters (59317)
Broadview, MT Court Reporters (59015)
Brockton, MT Court Reporters (59213)
Brockway, MT Court Reporters (59214)
Browning, MT Court Reporters (59417)
Brusett, MT Court Reporters (59318)
Buffalo, MT Court Reporters (59418)
Busby, MT Court Reporters (59016)
Butte, MT Court Reporters (59701)
Bynum, MT Court Reporters (59419)
Cameron, MT Court Reporters (59720)
Canyon Creek, MT Court Reporters (59633)
Capitol, MT Court Reporters (59319)
Cardwell, MT Court Reporters (59721)
Carter, MT Court Reporters (59420)
Cascade, MT Court Reporters (59421)
Charlo, MT Court Reporters (59824)
Chester, MT Court Reporters (59522)
Chinook, MT Court Reporters (59523)
Choteau, MT Court Reporters (59422)
Circle, MT Court Reporters (59215)
Clancy, MT Court Reporters (59634)
Clinton, MT Court Reporters (59825)
Clyde Park, MT Court Reporters (59018)
Coffee Creek, MT Court Reporters (59424)
Cohagen, MT Court Reporters (59322)
Colstrip, MT Court Reporters (59323)
Columbia Falls, MT Court Reporters (59912)
Columbus, MT Court Reporters (59019)
Condon, MT Court Reporters (59826)
Conner, MT Court Reporters (59827)
Conrad, MT Court Reporters (59425)
Cooke City, MT Court Reporters (59020)
Coram, MT Court Reporters (59913)
Corvallis, MT Court Reporters (59828)
Crane, MT Court Reporters (59217)
Crow Agency, MT Court Reporters (59022)
Culbertson, MT Court Reporters (59218)
Custer, MT Court Reporters (59024)
Cut Bank, MT Court Reporters (59427)
Dagmar, MT Court Reporters (59219)
Darby, MT Court Reporters (59829)
Dayton, MT Court Reporters (59914)
De Borgia, MT Court Reporters (59830)
Decker, MT Court Reporters (59025)
Deer Lodge, MT Court Reporters (59722)
Dell, MT Court Reporters (59724)
Denton, MT Court Reporters (59430)
Dillon, MT Court Reporters (59725)
Divide, MT Court Reporters (59727)
Dixon, MT Court Reporters (59831)
Dodson, MT Court Reporters (59524)
Drummond, MT Court Reporters (59832)
Dupuyer, MT Court Reporters (59432)
Dutton, MT Court Reporters (59433)
East Glacier Park, MT Court Reporters (59434)
East Helena, MT Court Reporters (59635)
Edgar, MT Court Reporters (59026)
Ekalaka, MT Court Reporters (59324)
Elliston, MT Court Reporters (59728)
Elmo, MT Court Reporters (59915)
Emigrant, MT Court Reporters (59027)
Ennis, MT Court Reporters (59729)
Essex, MT Court Reporters (59916)
Ethridge, MT Court Reporters (59435)
Eureka, MT Court Reporters (59917)
Fairfield, MT Court Reporters (59436)
Fairview, MT Court Reporters (59221)
Fallon, MT Court Reporters (59326)
Fishtail, MT Court Reporters (59028)
Flaxville, MT Court Reporters (59222)
Florence, MT Court Reporters (59833)
Floweree, MT Court Reporters (59440)
Forestgrove, MT Court Reporters (59441)
Forsyth, MT Court Reporters (59327)
Fort Benton, MT Court Reporters (59442)
Fort Harrison, MT Court Reporters (59636)
Fort Peck, MT Court Reporters (59223)
Fort Shaw, MT Court Reporters (59443)
Fortine, MT Court Reporters (59918)
Frazer, MT Court Reporters (59225)
Frenchtown, MT Court Reporters (59834)
Froid, MT Court Reporters (59226)
Fromberg, MT Court Reporters (59029)
Galata, MT Court Reporters (59444)
Gallatin Gateway, MT Court Reporters (59730)
Gardiner, MT Court Reporters (59030)
Garneill, MT Court Reporters (59445)
Garrison, MT Court Reporters (59731)
Garryowen, MT Court Reporters (59031)
Geraldine, MT Court Reporters (59446)
Geyser, MT Court Reporters (59447)
Gildford, MT Court Reporters (59525)
Glasgow, MT Court Reporters (59230)
Glen, MT Court Reporters (59732)
Glendive, MT Court Reporters (59330)
Glentana, MT Court Reporters (59240)
Gold Creek, MT Court Reporters (59733)
Grantsdale, MT Court Reporters (59835)
Grass Range, MT Court Reporters (59032)
Great Falls, MT Court Reporters (59401)
Greycliff, MT Court Reporters (59033)
Hall, MT Court Reporters (59837)
Hamilton, MT Court Reporters (59840)
Hammond, MT Court Reporters (59332)
Hardin, MT Court Reporters (59034)
Harlem, MT Court Reporters (59526)
Harlowton, MT Court Reporters (59036)
Harrison, MT Court Reporters (59735)
Hathaway, MT Court Reporters (59333)
Haugan, MT Court Reporters (59842)
Havre, MT Court Reporters (59501)
Hays, MT Court Reporters (59527)
Heart Butte, MT Court Reporters (59448)
Helena, MT Court Reporters (59601)
Helmville, MT Court Reporters (59843)
Heron, MT Court Reporters (59844)
Highwood, MT Court Reporters (59450)
Hilger, MT Court Reporters (59451)
Hingham, MT Court Reporters (59528)
Hinsdale, MT Court Reporters (59241)
Hobson, MT Court Reporters (59452)
Hogeland, MT Court Reporters (59529)
Homestead, MT Court Reporters (59242)
Hot Springs, MT Court Reporters (59845)
Hungry Horse, MT Court Reporters (59919)
Huntley, MT Court Reporters (59037)
Huson, MT Court Reporters (59846)
Hysham, MT Court Reporters (59038)
Ingomar, MT Court Reporters (59039)
Inverness, MT Court Reporters (59530)
Ismay, MT Court Reporters (59336)
Jackson, MT Court Reporters (59736)
Jefferson City, MT Court Reporters (59638)
Joliet, MT Court Reporters (59041)
Joplin, MT Court Reporters (59531)
Jordan, MT Court Reporters (59337)
Judith Gap, MT Court Reporters (59453)
Kalispell, MT Court Reporters (59901)
Kevin, MT Court Reporters (59454)
Kila, MT Court Reporters (59920)
Kinsey, MT Court Reporters (59338)
Kremlin, MT Court Reporters (59532)
Lake McDonald, MT Court Reporters (59921)
Lakeside, MT Court Reporters (59922)
Lambert, MT Court Reporters (59243)
Lame Deer, MT Court Reporters (59043)
Larslan, MT Court Reporters (59244)
Laurel, MT Court Reporters (59044)
Lavina, MT Court Reporters (59046)
Ledger, MT Court Reporters (59456)
Lewistown, MT Court Reporters (59457)
Libby, MT Court Reporters (59923)
Lima, MT Court Reporters (59739)
Lincoln, MT Court Reporters (59639)
Lindsay, MT Court Reporters (59339)
Livingston, MT Court Reporters (59047)
Lloyd, MT Court Reporters (59535)
Lodge Grass, MT Court Reporters (59050)
Lolo, MT Court Reporters (59847)
Loma, MT Court Reporters (59460)
Lonepine, MT Court Reporters (59848)
Loring, MT Court Reporters (59537)
Lothair, MT Court Reporters (59461)
Malmstrom Air Force Base, MT Court Reporters (59402)
Malta, MT Court Reporters (59538)
Manhattan, MT Court Reporters (59741)
Marion, MT Court Reporters (59925)
Martin City, MT Court Reporters (59926)
Martinsdale, MT Court Reporters (59053)
Marysville, MT Court Reporters (59640)
Mc Allister, MT Court Reporters (59740)
McLeod, MT Court Reporters (59052)
Medicine Lake, MT Court Reporters (59247)
Melrose, MT Court Reporters (59743)
Melstone, MT Court Reporters (59054)
Melville, MT Court Reporters (59055)
Mildred, MT Court Reporters (59341)
Miles City, MT Court Reporters (59301)
Milltown, MT Court Reporters (59851)
Missoula, MT Court Reporters (59801)
Moccasin, MT Court Reporters (59462)
Molt, MT Court Reporters (59057)
Monarch, MT Court Reporters (59463)
Moore, MT Court Reporters (59464)
Mosby, MT Court Reporters (59058)
Musselshell, MT Court Reporters (59059)
Nashua, MT Court Reporters (59248)
Neihart, MT Court Reporters (59465)
Norris, MT Court Reporters (59745)
Noxon, MT Court Reporters (59853)
Nye, MT Court Reporters (59061)
Oilmont, MT Court Reporters (59466)
Olive, MT Court Reporters (59343)
Olney, MT Court Reporters (59927)
Opheim, MT Court Reporters (59250)
Otter, MT Court Reporters (59062)
Outlook, MT Court Reporters (59252)
Ovando, MT Court Reporters (59854)
Pablo, MT Court Reporters (59855)
Paradise, MT Court Reporters (59856)
Park City, MT Court Reporters (59063)
Peerless, MT Court Reporters (59253)
Pendroy, MT Court Reporters (59467)
Philipsburg, MT Court Reporters (59858)
Pinesdale, MT Court Reporters (59841)
Plains, MT Court Reporters (59859)
Plentywood, MT Court Reporters (59254)
Plevna, MT Court Reporters (59344)
Polaris, MT Court Reporters (59746)
Polebridge, MT Court Reporters (59928)
Polson, MT Court Reporters (59860)
Pompeys Pillar, MT Court Reporters (59064)
Pony, MT Court Reporters (59747)
Poplar, MT Court Reporters (59255)
Powderville, MT Court Reporters (59345)
Power, MT Court Reporters (59468)
Pray, MT Court Reporters (59065)
Proctor, MT Court Reporters (59929)
Pryor, MT Court Reporters (59066)
Radersburg, MT Court Reporters (59641)
Ramsay, MT Court Reporters (59748)
Rapelje, MT Court Reporters (59067)
Ravalli, MT Court Reporters (59863)
Raymond, MT Court Reporters (59256)
Raynesford, MT Court Reporters (59469)
Red Lodge, MT Court Reporters (59068)
Redstone, MT Court Reporters (59257)
Reed Point, MT Court Reporters (59069)
Reserve, MT Court Reporters (59258)
Rexford, MT Court Reporters (59930)
Richey, MT Court Reporters (59259)
Richland, MT Court Reporters (59260)
Ringling, MT Court Reporters (59642)
Roberts, MT Court Reporters (59070)
Rollins, MT Court Reporters (59931)
Ronan, MT Court Reporters (59864)
Roscoe, MT Court Reporters (59071)
Rosebud, MT Court Reporters (59347)
Roundup, MT Court Reporters (59072)
Roy, MT Court Reporters (59471)
Rudyard, MT Court Reporters (59540)
Ryegate, MT Court Reporters (59074)
Saco, MT Court Reporters (59261)
Saint Ignatius, MT Court Reporters (59865)
Saint Marie, MT Court Reporters (59231)
Saint Regis, MT Court Reporters (59866)
Saint Xavier, MT Court Reporters (59075)
Saltese, MT Court Reporters (59867)
Sand Coulee, MT Court Reporters (59472)
Sand Springs, MT Court Reporters (59077)
Sanders, MT Court Reporters (59076)
Savage, MT Court Reporters (59262)
Scobey, MT Court Reporters (59263)
Seeley Lake, MT Court Reporters (59868)
Shawmut, MT Court Reporters (59078)
Shelby, MT Court Reporters (59474)
Shepherd, MT Court Reporters (59079)
Sheridan, MT Court Reporters (59749)
Sidney, MT Court Reporters (59270)
Silver Gate, MT Court Reporters (59081)
Silver Star, MT Court Reporters (59751)
Simms, MT Court Reporters (59477)
Somers, MT Court Reporters (59932)
Springdale, MT Court Reporters (59082)
Stanford, MT Court Reporters (59479)
Stevensville, MT Court Reporters (59870)
Stockett, MT Court Reporters (59480)
Stryker, MT Court Reporters (59933)
Sula, MT Court Reporters (59871)
Sumatra, MT Court Reporters (59083)
Sun River, MT Court Reporters (59483)
Sunburst, MT Court Reporters (59482)
Superior, MT Court Reporters (59872)
Sweet Grass, MT Court Reporters (59484)
Teigen, MT Court Reporters (59084)
Terry, MT Court Reporters (59349)
Thompson Falls, MT Court Reporters (59873)
Three Forks, MT Court Reporters (59752)
Toston, MT Court Reporters (59643)
Townsend, MT Court Reporters (59644)
Trego, MT Court Reporters (59934)
Trout Creek, MT Court Reporters (59874)
Troy, MT Court Reporters (59935)
Turner, MT Court Reporters (59542)
Twin Bridges, MT Court Reporters (59754)
Two Dot, MT Court Reporters (59085)
Ulm, MT Court Reporters (59485)
Valier, MT Court Reporters (59486)
Vandalia, MT Court Reporters (59273)
Vaughn, MT Court Reporters (59487)
Victor, MT Court Reporters (59875)
Vida, MT Court Reporters (59274)
Virginia City, MT Court Reporters (59755)
Volborg, MT Court Reporters (59351)
Warm Springs, MT Court Reporters (59756)
West Glacier, MT Court Reporters (59936)
West Yellowstone, MT Court Reporters (59758)
Westby, MT Court Reporters (59275)
White Sulphur Springs, MT Court Reporters (59645)
Whitefish, MT Court Reporters (59937)
Whitehall, MT Court Reporters (59759)
Whitetail, MT Court Reporters (59276)
Whitewater, MT Court Reporters (59544)
Whitlash, MT Court Reporters (59545)
Wibaux, MT Court Reporters (59353)
Willard, MT Court Reporters (59354)
Willow Creek, MT Court Reporters (59760)
Wilsall, MT Court Reporters (59086)
Winifred, MT Court Reporters (59489)
Winnett, MT Court Reporters (59087)
Winston, MT Court Reporters (59647)
Wisdom, MT Court Reporters (59761)
Wise River, MT Court Reporters (59762)
Wolf Creek, MT Court Reporters (59648)
Wolf Point, MT Court Reporters (59201)
Worden, MT Court Reporters (59088)
Wyola, MT Court Reporters (59089)
Yellowtail, MT Court Reporters (59035)
Zortman, MT Court Reporters (59546)
Zurich, MT Court Reporters (59547)