New Jersey Court Reporters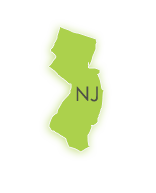 NEEDED: A NEW JERSEY COURT REPORTER, YESTERDAY!
If this is the case, then let's get that covered now. Just click "Schedule a Deposition" or call (855) 847-0999 to speak with an experienced team member.
Discovery Litigation Services was founded by a court reporter with over twenty years of experience providing clients the highest levels of service at affordable prices. When it comes to finding the right New Jersey court reporter, it's imperative you operate from a place of strength and expertise. The Discovery Litigation Services' team possesses unbridled skill , experienced in a variety of case sizes, to provide you exactly what you need.
Hiring your New Jersey court reporter doesn't have to be a long nor painful process. Let us handle the legwork to ensure that you not only get the most reliable New Jersey court reporter, but the most qualified court reporter for your case.
YOU DON'T HAVE TO SETTLE FOR UNRELIABLE FREELANCERS
It might sound surprising that you can happen upon court reporters who lack attention to detail. That is just unacceptable. When your chief responsibility is to certify the accuracy of the official record, not having the mind, concentration, or focused eye to do that job is a dangerous liability to a deposition.
We've all heard stories of a court reporter who submitted an almost completely unintelligible final court transcript. Why?! There is no excuse. Don't risk your time money and reputation on unreliable, untested freelancers. There is too much at stake, there is too much that can go wrong if a court reporter isn't able to handle their job effectively.
Discovery Litigation Services implements a network of qualified court reporters experienced in various case sizes because not all court reporters were created equally. Not all court reporters are skilled in the same ways. Not all court reporters have all the same resources, and having just one court reporter to rely on when a conflict of interest arises between your court reporter and the opposition will set back your entire timetable.
Discovery Litigation Services has more at its disposal than a single freelance court reporter. Connections, expertise, a staff of experienced professionals, and the technological knowhow to make your efforts run smoothly.
ONE PHONE CALL WILL STAFF YOUR ENTIRE TEAM
The Discovery Litigation Services toolbox isn't restricted to just court reporters. We offer the most comprehensive solutions to fulfill every single one of your needs. For instance, do you need a Chinese speaking translator in the Mojave desert? We'll handle it!
Expert Interpreters Provided To You Anywhere In The World
Don't let language barriers stand in the way of a clear and accurate record. Get the information that is needed whether it's in Aramaic, Chinese, or Spanish.
Discovery Litigation Services is ready to provide you with an interpreter anywhere in the world interpreting in any language you require. Don't settle for one off solutions. Discovery has the network of professionals ready to deploy on your behalf.
Tracking down a court reporter, an interpreter, a legal videographer, and on and on and on can become tiresome and is a dangerous timesink. Don't fall into the trap of analysis paralysis getting bogged down in the vetting process again and again. Make a decision to implement the resources Discovery Litigation Services is ready to put into your hands.
For complex cases Discovery Litigation Services will provide a realtime feed to the interpreter. Allowing for a more accurate translation enabling the interpreter to view each question in its entirety while translating to the deponent.
WHAT SERVICES DO YOU GET?
Court Reporting
Get an experienced court reporter anywhere you need with realtime ready court reporting enabling the fast production of accurate transcripts and decades of experience serving as the backbone of your deposition. Quickly review gigs and gigs of deposition footage with free video-to-text synchronization and spend less time sifting and sorting.
Legal Video Services
Our videographers are well versed in deposition protocol. With careful training, Discovery's videographers learn to make the best use of the environment they will be shooting in, always with the mindset of ensuring that the ultimate use of the video - the playback - will be of the highest quality.
Discovery's videographers are highly trained in all aspects of videography as well as creative productions and are capable of working with counsel to create a compelling Day in the Life video. Our video professionals understand the importance of
Picture-in-Picture Live Capture
Utilizing the latest in technology, our videographers are equipped to capture a direct feed of a document camera, computer or video player to allow for a high definition capture of the demonstrative evidence being put before a witness simultaneously placing the witnesses image within the same frame. This allows for much more powerful playback later allowing for the viewer to be able to see what the deponent and what he is looking at simultaneously.
High Definition Video Streaming
DLS provides its clients with a streaming platform that allows for a high definition streaming feed anywhere in the world. No software is needed. Simply click a secure, private link that is provided and the viewers can watch direct on your PC, Apple device or Smart Phone.
BUT WAIT! THERE'S MORE!
The experience and expertise we offer doesn't stop there. Discovery Litigation Services offers Alternative Dispute Resolution, Discovery Corporate Services, Document Review Attorneys, Trial Presentation Services, and more.
The Discovery Litigation Services management is beyond comparison. We treat our team right and invoke an enthusiasm and dedication that is imbued in all of our team's work. We operate on a high level of customer service and are dedicated to your success. We foster a one-on-one relationship and give every case the personal touch it requires.
Discovery Litigation Services knows you have options with your litigation services. We are here to provide superior service, all the time, every time.
From finding a conference room to host your deposition to staffing it with a skilled court reporter, videographer and interpreter, Discovery Litigation Services will go above and beyond to fulfill your needs. We understand the importance of getting it done right. In our business, there is no margin for error.
Call Discovery at (855) 847-0999. See for yourself why so many call us their reporting company.
Schedule Your Deposition Now!
New Jersey Court Reporting Available In:
City Name
Absecon, NJ Court Reporters (08201)
Adelphia, NJ Court Reporters (07710)
Allamuchy, NJ Court Reporters (07820)
Allendale, NJ Court Reporters (07401)
Allenhurst, NJ Court Reporters (07709)
Allentown, NJ Court Reporters (08501)
Allenwood, NJ Court Reporters (08720)
Alloway, NJ Court Reporters (08001)
Alpine, NJ Court Reporters (07620)
Andover, NJ Court Reporters (07821)
Annandale, NJ Court Reporters (08801)
Asbury, NJ Court Reporters (08802)
Asbury Park, NJ Court Reporters (07712)
Atco, NJ Court Reporters (08004)
Atlantic City, NJ Court Reporters (08401)
Atlantic Highlands, NJ Court Reporters (07716)
Audubon, NJ Court Reporters (08106)
Augusta, NJ Court Reporters (07822)
Avalon, NJ Court Reporters (08202)
Avenel, NJ Court Reporters (07001)
Avon by the Sea, NJ Court Reporters (07717)
Baptistown, NJ Court Reporters (08803)
Barnegat, NJ Court Reporters (08005)
Barnegat Light, NJ Court Reporters (08006)
Barrington, NJ Court Reporters (08007)
Basking Ridge, NJ Court Reporters (07920)
Bayonne, NJ Court Reporters (07002)
Bayville, NJ Court Reporters (08721)
Beach Haven, NJ Court Reporters (08008)
Beachwood, NJ Court Reporters (08722)
Bedminster, NJ Court Reporters (07921)
Belford, NJ Court Reporters (07718)
Belle Mead, NJ Court Reporters (08502)
Belleville, NJ Court Reporters (07109)
Bellmawr, NJ Court Reporters (08031)
Belmar, NJ Court Reporters (07715)
Belvidere, NJ Court Reporters (07823)
Bergenfield, NJ Court Reporters (07621)
Berkeley Heights, NJ Court Reporters (07922)
Berlin, NJ Court Reporters (08009)
Bernardsville, NJ Court Reporters (07924)
Beverly, NJ Court Reporters (08010)
Birmingham, NJ Court Reporters (08011)
Blackwood, NJ Court Reporters (08012)
Blairstown, NJ Court Reporters (07825)
Blawenburg, NJ Court Reporters (08504)
Bloomfield, NJ Court Reporters (07003)
Bloomingdale, NJ Court Reporters (07403)
Bloomsbury, NJ Court Reporters (08804)
Bogota, NJ Court Reporters (07603)
Boonton, NJ Court Reporters (07005)
Bordentown, NJ Court Reporters (08505)
Bound Brook, NJ Court Reporters (08805)
Bradley Beach, NJ Court Reporters (07720)
Branchville, NJ Court Reporters (07826)
Brick, NJ Court Reporters (08723)
Bridgeport, NJ Court Reporters (08014)
Bridgeton, NJ Court Reporters (08302)
Bridgewater, NJ Court Reporters (08807)
Brielle, NJ Court Reporters (08730)
Brigantine, NJ Court Reporters (08203)
Broadway, NJ Court Reporters (08808)
Brookside, NJ Court Reporters (07926)
Browns Mills, NJ Court Reporters (08015)
Budd Lake, NJ Court Reporters (07828)
Buena, NJ Court Reporters (08310)
Burlington, NJ Court Reporters (08016)
Butler, NJ Court Reporters (07405)
Buttzville, NJ Court Reporters (07829)
Caldwell, NJ Court Reporters (07006)
Califon, NJ Court Reporters (07830)
Camden, NJ Court Reporters (08101)
Cape May, NJ Court Reporters (08204)
Cape May Court House, NJ Court Reporters (08210)
Cape May Point, NJ Court Reporters (08212)
Carlstadt, NJ Court Reporters (07072)
Carteret, NJ Court Reporters (07008)
Cedar Brook, NJ Court Reporters (08018)
Cedar Grove, NJ Court Reporters (07009)
Cedar Knolls, NJ Court Reporters (07927)
Cedarville, NJ Court Reporters (08311)
Changewater, NJ Court Reporters (07831)
Chatham, NJ Court Reporters (07928)
Chatsworth, NJ Court Reporters (08019)
Cherry Hill, NJ Court Reporters (08002)
Chester, NJ Court Reporters (07930)
Clark, NJ Court Reporters (07066)
Clarksboro, NJ Court Reporters (08020)
Clarksburg, NJ Court Reporters (08510)
Clayton, NJ Court Reporters (08312)
Clementon, NJ Court Reporters (08021)
Cliffside Park, NJ Court Reporters (07010)
Cliffwood, NJ Court Reporters (07721)
Clifton, NJ Court Reporters (07011)
Clinton, NJ Court Reporters (08809)
Closter, NJ Court Reporters (07624)
Collingswood, NJ Court Reporters (08108)
Cologne, NJ Court Reporters (08213)
Colonia, NJ Court Reporters (07067)
Colts Neck, NJ Court Reporters (07722)
Columbia, NJ Court Reporters (07832)
Columbus, NJ Court Reporters (08022)
Cookstown, NJ Court Reporters (08511)
Cranbury, NJ Court Reporters (08512)
Cranford, NJ Court Reporters (07016)
Cream Ridge, NJ Court Reporters (08514)
Cresskill, NJ Court Reporters (07626)
Crosswicks, NJ Court Reporters (08515)
Dayton, NJ Court Reporters (08810)
Deal, NJ Court Reporters (07723)
Deepwater, NJ Court Reporters (08023)
Deerfield Street, NJ Court Reporters (08313)
Delaware, NJ Court Reporters (07833)
Delmont, NJ Court Reporters (08314)
Demarest, NJ Court Reporters (07627)
Dennisville, NJ Court Reporters (08214)
Denville, NJ Court Reporters (07834)
Dividing Creek, NJ Court Reporters (08315)
Dorchester, NJ Court Reporters (08316)
Dorothy, NJ Court Reporters (08317)
Dover, NJ Court Reporters (07801)
Dumont, NJ Court Reporters (07628)
Dunellen, NJ Court Reporters (08812)
East Brunswick, NJ Court Reporters (08816)
East Hanover, NJ Court Reporters (07936)
East Orange, NJ Court Reporters (07017)
East Rutherford, NJ Court Reporters (07073)
Eatontown, NJ Court Reporters (07724)
Edgewater, NJ Court Reporters (07020)
Edison, NJ Court Reporters (08817)
Egg Harbor City, NJ Court Reporters (08215)
Egg Harbor Township, NJ Court Reporters (08234)
Elizabeth, NJ Court Reporters (07201)
Elmer, NJ Court Reporters (08318)
Elmwood Park, NJ Court Reporters (07407)
Elwood, NJ Court Reporters (08217)
Emerson, NJ Court Reporters (07630)
Englewood, NJ Court Reporters (07631)
Englewood Cliffs, NJ Court Reporters (07632)
Englishtown, NJ Court Reporters (07726)
Essex Fells, NJ Court Reporters (07021)
Estell Manor, NJ Court Reporters (08319)
Ewan, NJ Court Reporters (08025)
Fair Haven, NJ Court Reporters (07704)
Fair Lawn, NJ Court Reporters (07410)
Fairfield, NJ Court Reporters (07004)
Fairton, NJ Court Reporters (08320)
Fairview, NJ Court Reporters (07022)
Fanwood, NJ Court Reporters (07023)
Far Hills, NJ Court Reporters (07931)
Farmingdale, NJ Court Reporters (07727)
Flagtown, NJ Court Reporters (08821)
Flanders, NJ Court Reporters (07836)
Flemington, NJ Court Reporters (08822)
Florence, NJ Court Reporters (08518)
Florham Park, NJ Court Reporters (07932)
Fords, NJ Court Reporters (08863)
Forked River, NJ Court Reporters (08731)
Fort Lee, NJ Court Reporters (07024)
Fort Monmouth, NJ Court Reporters (07703)
Fortescue, NJ Court Reporters (08321)
Franklin, NJ Court Reporters (07416)
Franklin Lakes, NJ Court Reporters (07417)
Franklin Park, NJ Court Reporters (08823)
Franklinville, NJ Court Reporters (08322)
Freehold, NJ Court Reporters (07728)
Frenchtown, NJ Court Reporters (08825)
Garfield, NJ Court Reporters (07026)
Garwood, NJ Court Reporters (07027)
Gibbsboro, NJ Court Reporters (08026)
Gibbstown, NJ Court Reporters (08027)
Gillette, NJ Court Reporters (07933)
Gladstone, NJ Court Reporters (07934)
Glassboro, NJ Court Reporters (08028)
Glasser, NJ Court Reporters (07837)
Glen Gardner, NJ Court Reporters (08826)
Glen Ridge, NJ Court Reporters (07028)
Glen Rock, NJ Court Reporters (07452)
Glendora, NJ Court Reporters (08029)
Glenwood, NJ Court Reporters (07418)
Gloucester City, NJ Court Reporters (08030)
Goshen, NJ Court Reporters (08218)
Great Meadows, NJ Court Reporters (07838)
Green Creek, NJ Court Reporters (08219)
Green Village, NJ Court Reporters (07935)
Greendell, NJ Court Reporters (07839)
Greenwich, NJ Court Reporters (08323)
Grenloch, NJ Court Reporters (08032)
Hackensack, NJ Court Reporters (07601)
Hackettstown, NJ Court Reporters (07840)
Haddon Heights, NJ Court Reporters (08035)
Haddonfield, NJ Court Reporters (08033)
Hainesport, NJ Court Reporters (08036)
Haledon, NJ Court Reporters (07508)
Hamburg, NJ Court Reporters (07419)
Hammonton, NJ Court Reporters (08037)
Hampton, NJ Court Reporters (08827)
Hancocks Bridge, NJ Court Reporters (08038)
Harrington Park, NJ Court Reporters (07640)
Harrison, NJ Court Reporters (07029)
Harrisonville, NJ Court Reporters (08039)
Hasbrouck Heights, NJ Court Reporters (07604)
Haskell, NJ Court Reporters (07420)
Haworth, NJ Court Reporters (07641)
Hawthorne, NJ Court Reporters (07506)
Hazlet, NJ Court Reporters (07730)
Heislerville, NJ Court Reporters (08324)
Helmetta, NJ Court Reporters (08828)
Hewitt, NJ Court Reporters (07421)
Hibernia, NJ Court Reporters (07842)
High Bridge, NJ Court Reporters (08829)
Highland Lakes, NJ Court Reporters (07422)
Highland Park, NJ Court Reporters (08904)
Highlands, NJ Court Reporters (07732)
Hightstown, NJ Court Reporters (08520)
Hillsborough, NJ Court Reporters (08844)
Hillsdale, NJ Court Reporters (07642)
Hillside, NJ Court Reporters (07205)
Ho Ho Kus, NJ Court Reporters (07423)
Hoboken, NJ Court Reporters (07030)
Holmdel, NJ Court Reporters (07733)
Hopatcong, NJ Court Reporters (07843)
Hope, NJ Court Reporters (07844)
Hopewell, NJ Court Reporters (08525)
Howell, NJ Court Reporters (07731)
Imlaystown, NJ Court Reporters (08526)
Ironia, NJ Court Reporters (07845)
Irvington, NJ Court Reporters (07111)
Iselin, NJ Court Reporters (08830)
Island Heights, NJ Court Reporters (08732)
Jackson, NJ Court Reporters (08527)
Jersey City, NJ Court Reporters (07097)
Jobstown, NJ Court Reporters (08041)
Johnsonburg, NJ Court Reporters (07846)
Juliustown, NJ Court Reporters (08042)
Keansburg, NJ Court Reporters (07734)
Kearny, NJ Court Reporters (07032)
Keasbey, NJ Court Reporters (08832)
Kendall Park, NJ Court Reporters (08824)
Kenilworth, NJ Court Reporters (07033)
Kenvil, NJ Court Reporters (07847)
Keyport, NJ Court Reporters (07735)
Kingston, NJ Court Reporters (08528)
Lafayette, NJ Court Reporters (07848)
Lake Hiawatha, NJ Court Reporters (07034)
Lake Hopatcong, NJ Court Reporters (07849)
Lakehurst, NJ Court Reporters (08733)
Lakewood, NJ Court Reporters (08701)
Lambertville, NJ Court Reporters (08530)
Landing, NJ Court Reporters (07850)
Landisville, NJ Court Reporters (08326)
Lanoka Harbor, NJ Court Reporters (08734)
Lavallette, NJ Court Reporters (08735)
Lawnside, NJ Court Reporters (08045)
Layton, NJ Court Reporters (07851)
Lebanon, NJ Court Reporters (08833)
Ledgewood, NJ Court Reporters (07852)
Leeds Point, NJ Court Reporters (08220)
Leesburg, NJ Court Reporters (08327)
Leonardo, NJ Court Reporters (07737)
Leonia, NJ Court Reporters (07605)
Liberty Corner, NJ Court Reporters (07938)
Lincoln Park, NJ Court Reporters (07035)
Lincroft, NJ Court Reporters (07738)
Linden, NJ Court Reporters (07036)
Linwood, NJ Court Reporters (08221)
Little Falls, NJ Court Reporters (07424)
Little Ferry, NJ Court Reporters (07643)
Little Silver, NJ Court Reporters (07739)
Little York, NJ Court Reporters (08834)
Livingston, NJ Court Reporters (07039)
Lodi, NJ Court Reporters (07644)
Long Branch, NJ Court Reporters (07740)
Long Valley, NJ Court Reporters (07853)
Longport, NJ Court Reporters (08403)
Lumberton, NJ Court Reporters (08048)
Lyndhurst, NJ Court Reporters (07071)
Lyons, NJ Court Reporters (07939)
Madison, NJ Court Reporters (07940)
Magnolia, NJ Court Reporters (08049)
Mahwah, NJ Court Reporters (07430)
Malaga, NJ Court Reporters (08328)
Manahawkin, NJ Court Reporters (08050)
Manasquan, NJ Court Reporters (08736)
Manchester Township, NJ Court Reporters (08759)
Mantoloking, NJ Court Reporters (08738)
Mantua, NJ Court Reporters (08051)
Manville, NJ Court Reporters (08835)
Maple Shade, NJ Court Reporters (08052)
Maplewood, NJ Court Reporters (07040)
Margate City, NJ Court Reporters (08402)
Marlboro, NJ Court Reporters (07746)
Marlton, NJ Court Reporters (08053)
Marmora, NJ Court Reporters (08223)
Martinsville, NJ Court Reporters (08836)
Matawan, NJ Court Reporters (07747)
Mauricetown, NJ Court Reporters (08329)
Mays Landing, NJ Court Reporters (08330)
Maywood, NJ Court Reporters (07607)
McAfee, NJ Court Reporters (07428)
Medford, NJ Court Reporters (08055)
Mendham, NJ Court Reporters (07945)
Merchantville, NJ Court Reporters (08109)
Metuchen, NJ Court Reporters (08840)
Mickleton, NJ Court Reporters (08056)
Middlesex, NJ Court Reporters (08846)
Middletown, NJ Court Reporters (07748)
Middleville, NJ Court Reporters (07855)
Midland Park, NJ Court Reporters (07432)
Milford, NJ Court Reporters (08848)
Millburn, NJ Court Reporters (07041)
Millington, NJ Court Reporters (07946)
Milltown, NJ Court Reporters (08850)
Millville, NJ Court Reporters (08332)
Milmay, NJ Court Reporters (08340)
Mine Hill, NJ Court Reporters (07803)
Minotola, NJ Court Reporters (08341)
Mizpah, NJ Court Reporters (08342)
Monmouth Beach, NJ Court Reporters (07750)
Monmouth Junction, NJ Court Reporters (08852)
Monroe Township, NJ Court Reporters (08831)
Monroeville, NJ Court Reporters (08343)
Montague, NJ Court Reporters (07827)
Montclair, NJ Court Reporters (07042)
Montvale, NJ Court Reporters (07645)
Montville, NJ Court Reporters (07045)
Moonachie, NJ Court Reporters (07074)
Moorestown, NJ Court Reporters (08057)
Morganville, NJ Court Reporters (07751)
Morris Plains, NJ Court Reporters (07950)
Morristown, NJ Court Reporters (07960)
Mount Arlington, NJ Court Reporters (07856)
Mount Ephraim, NJ Court Reporters (08059)
Mount Freedom, NJ Court Reporters (07970)
Mount Holly, NJ Court Reporters (08060)
Mount Laurel, NJ Court Reporters (08054)
Mount Royal, NJ Court Reporters (08061)
Mount Tabor, NJ Court Reporters (07878)
Mountain Lakes, NJ Court Reporters (07046)
Mountainside, NJ Court Reporters (07092)
Mullica Hill, NJ Court Reporters (08062)
National Park, NJ Court Reporters (08063)
Navesink, NJ Court Reporters (07752)
Neptune, NJ Court Reporters (07753)
Neshanic Station, NJ Court Reporters (08853)
Netcong, NJ Court Reporters (07857)
New Brunswick, NJ Court Reporters (08901)
New Egypt, NJ Court Reporters (08533)
New Gretna, NJ Court Reporters (08224)
New Lisbon, NJ Court Reporters (08064)
New Milford, NJ Court Reporters (07646)
New Providence, NJ Court Reporters (07974)
New Vernon, NJ Court Reporters (07976)
Newark, NJ Court Reporters (07101)
Newfield, NJ Court Reporters (08344)
Newfoundland, NJ Court Reporters (07435)
Newport, NJ Court Reporters (08345)
Newton, NJ Court Reporters (07860)
Newtonville, NJ Court Reporters (08346)
Norma, NJ Court Reporters (08347)
Normandy Beach, NJ Court Reporters (08739)
North Arlington, NJ Court Reporters (07031)
North Bergen, NJ Court Reporters (07047)
North Brunswick, NJ Court Reporters (08902)
Northfield, NJ Court Reporters (08225)
Northvale, NJ Court Reporters (07647)
Norwood, NJ Court Reporters (07648)
Nutley, NJ Court Reporters (07110)
Oak Ridge, NJ Court Reporters (07438)
Oakhurst, NJ Court Reporters (07755)
Oakland, NJ Court Reporters (07436)
Oaklyn, NJ Court Reporters (08107)
Ocean City, NJ Court Reporters (08226)
Ocean Gate, NJ Court Reporters (08740)
Ocean Grove, NJ Court Reporters (07756)
Ocean View, NJ Court Reporters (08230)
Oceanport, NJ Court Reporters (07757)
Oceanville, NJ Court Reporters (08231)
Ogdensburg, NJ Court Reporters (07439)
Old Bridge, NJ Court Reporters (08857)
Oldwick, NJ Court Reporters (08858)
Oradell, NJ Court Reporters (07649)
Orange, NJ Court Reporters (07050)
Oxford, NJ Court Reporters (07863)
Palisades Park, NJ Court Reporters (07650)
Palmyra, NJ Court Reporters (08065)
Paramus, NJ Court Reporters (07652)
Park Ridge, NJ Court Reporters (07656)
Parlin, NJ Court Reporters (08859)
Parsippany, NJ Court Reporters (07054)
Passaic, NJ Court Reporters (07055)
Paterson, NJ Court Reporters (07501)
Paulsboro, NJ Court Reporters (08066)
Peapack, NJ Court Reporters (07977)
Pedricktown, NJ Court Reporters (08067)
Pemberton, NJ Court Reporters (08068)
Pennington, NJ Court Reporters (08534)
Penns Grove, NJ Court Reporters (08069)
Pennsauken, NJ Court Reporters (08110)
Pennsville, NJ Court Reporters (08070)
Pequannock, NJ Court Reporters (07440)
Perrineville, NJ Court Reporters (08535)
Perth Amboy, NJ Court Reporters (08861)
Phillipsburg, NJ Court Reporters (08865)
Picatinny Arsenal, NJ Court Reporters (07806)
Pine Beach, NJ Court Reporters (08741)
Pine Brook, NJ Court Reporters (07058)
Piscataway, NJ Court Reporters (08854)
Pitman, NJ Court Reporters (08071)
Pittstown, NJ Court Reporters (08867)
Plainfield, NJ Court Reporters (07060)
Plainsboro, NJ Court Reporters (08536)
Pleasantville, NJ Court Reporters (08232)
Pluckemin, NJ Court Reporters (07978)
Point Pleasant Beach, NJ Court Reporters (08742)
Pomona, NJ Court Reporters (08240)
Pompton Lakes, NJ Court Reporters (07442)
Pompton Plains, NJ Court Reporters (07444)
Port Elizabeth, NJ Court Reporters (08348)
Port Monmouth, NJ Court Reporters (07758)
Port Murray, NJ Court Reporters (07865)
Port Norris, NJ Court Reporters (08349)
Port Reading, NJ Court Reporters (07064)
Port Republic, NJ Court Reporters (08241)
Pottersville, NJ Court Reporters (07979)
Princeton, NJ Court Reporters (08540)
Princeton Junction, NJ Court Reporters (08550)
Quakertown, NJ Court Reporters (08868)
Quinton, NJ Court Reporters (08072)
Rahway, NJ Court Reporters (07065)
Ramsey, NJ Court Reporters (07446)
Rancocas, NJ Court Reporters (08073)
Randolph, NJ Court Reporters (07869)
Raritan, NJ Court Reporters (08869)
Readington, NJ Court Reporters (08870)
Red Bank, NJ Court Reporters (07701)
Richland, NJ Court Reporters (08350)
Richwood, NJ Court Reporters (08074)
Ridgefield, NJ Court Reporters (07657)
Ridgefield Park, NJ Court Reporters (07660)
Ridgewood, NJ Court Reporters (07450)
Ringoes, NJ Court Reporters (08551)
Ringwood, NJ Court Reporters (07456)
Rio Grande, NJ Court Reporters (08242)
River Edge, NJ Court Reporters (07661)
Riverdale, NJ Court Reporters (07457)
Riverside, NJ Court Reporters (08075)
Riverton, NJ Court Reporters (08076)
Rochelle Park, NJ Court Reporters (07662)
Rockaway, NJ Court Reporters (07866)
Rocky Hill, NJ Court Reporters (08553)
Roebling, NJ Court Reporters (08554)
Roosevelt, NJ Court Reporters (08555)
Roseland, NJ Court Reporters (07068)
Roselle, NJ Court Reporters (07203)
Roselle Park, NJ Court Reporters (07204)
Rosemont, NJ Court Reporters (08556)
Rosenhayn, NJ Court Reporters (08352)
Rumson, NJ Court Reporters (07760)
Runnemede, NJ Court Reporters (08078)
Rutherford, NJ Court Reporters (07070)
Saddle Brook, NJ Court Reporters (07663)
Saddle River, NJ Court Reporters (07458)
Salem, NJ Court Reporters (08079)
Sayreville, NJ Court Reporters (08871)
Schooleys Mountain, NJ Court Reporters (07870)
Scotch Plains, NJ Court Reporters (07076)
Sea Girt, NJ Court Reporters (08750)
Sea Isle City, NJ Court Reporters (08243)
Seaside Heights, NJ Court Reporters (08751)
Seaside Park, NJ Court Reporters (08752)
Secaucus, NJ Court Reporters (07094)
Sergeantsville, NJ Court Reporters (08557)
Sewaren, NJ Court Reporters (07077)
Sewell, NJ Court Reporters (08080)
Shiloh, NJ Court Reporters (08353)
Short Hills, NJ Court Reporters (07078)
Shrewsbury, NJ Court Reporters (07702)
Sicklerville, NJ Court Reporters (08081)
Skillman, NJ Court Reporters (08558)
Somerdale, NJ Court Reporters (08083)
Somers Point, NJ Court Reporters (08244)
Somerset, NJ Court Reporters (08873)
Somerville, NJ Court Reporters (08876)
South Amboy, NJ Court Reporters (08878)
South Bound Brook, NJ Court Reporters (08880)
South Dennis, NJ Court Reporters (08245)
South Hackensack, NJ Court Reporters (07606)
South Orange, NJ Court Reporters (07079)
South Plainfield, NJ Court Reporters (07080)
South River, NJ Court Reporters (08877)
South Seaville, NJ Court Reporters (08246)
Sparta, NJ Court Reporters (07871)
Spotswood, NJ Court Reporters (08884)
Spring Lake, NJ Court Reporters (07762)
Springfield, NJ Court Reporters (07081)
Stanhope, NJ Court Reporters (07874)
Stanton, NJ Court Reporters (08885)
Stewartsville, NJ Court Reporters (08886)
Stillwater, NJ Court Reporters (07875)
Stirling, NJ Court Reporters (07980)
Stockholm, NJ Court Reporters (07460)
Stockton, NJ Court Reporters (08559)
Stone Harbor, NJ Court Reporters (08247)
Stratford, NJ Court Reporters (08084)
Strathmere, NJ Court Reporters (08248)
Succasunna, NJ Court Reporters (07876)
Summit, NJ Court Reporters (07901)
Sussex, NJ Court Reporters (07461)
Swartswood, NJ Court Reporters (07877)
Swedesboro, NJ Court Reporters (08085)
Teaneck, NJ Court Reporters (07666)
Tenafly, NJ Court Reporters (07670)
Tennent, NJ Court Reporters (07763)
Teterboro, NJ Court Reporters (07608)
Thorofare, NJ Court Reporters (08086)
Three Bridges, NJ Court Reporters (08887)
Titusville, NJ Court Reporters (08560)
Toms River, NJ Court Reporters (08753)
Totowa, NJ Court Reporters (07511)
Towaco, NJ Court Reporters (07082)
Township of Washington, NJ Court Reporters (07676)
Tranquility, NJ Court Reporters (07879)
Trenton, NJ Court Reporters (08601)
Tuckahoe, NJ Court Reporters (08250)
Tuckerton, NJ Court Reporters (08087)
Union, NJ Court Reporters (07083)
Union City, NJ Court Reporters (07087)
Vauxhall, NJ Court Reporters (07088)
Ventnor City, NJ Court Reporters (08406)
Vernon, NJ Court Reporters (07462)
Verona, NJ Court Reporters (07044)
Vienna, NJ Court Reporters (07880)
Villas, NJ Court Reporters (08251)
Vincentown, NJ Court Reporters (08088)
Vineland, NJ Court Reporters (08360)
Voorhees, NJ Court Reporters (08043)
Waldwick, NJ Court Reporters (07463)
Wallington, NJ Court Reporters (07057)
Wallpack Center, NJ Court Reporters (07881)
Wanaque, NJ Court Reporters (07465)
Waretown, NJ Court Reporters (08758)
Warren, NJ Court Reporters (07059)
Washington, NJ Court Reporters (07882)
Watchung, NJ Court Reporters (07069)
Waterford Works, NJ Court Reporters (08089)
Wayne, NJ Court Reporters (07470)
Weehawken, NJ Court Reporters (07086)
Wenonah, NJ Court Reporters (08090)
West Berlin, NJ Court Reporters (08091)
West Creek, NJ Court Reporters (08092)
West Long Branch, NJ Court Reporters (07764)
West Milford, NJ Court Reporters (07480)
West New York, NJ Court Reporters (07093)
West Orange, NJ Court Reporters (07052)
Westfield, NJ Court Reporters (07090)
Westville, NJ Court Reporters (08093)
Westwood, NJ Court Reporters (07675)
Wharton, NJ Court Reporters (07885)
Whippany, NJ Court Reporters (07981)
Whitehouse, NJ Court Reporters (08888)
Whitehouse Station, NJ Court Reporters (08889)
Whitesboro, NJ Court Reporters (08252)
Wickatunk, NJ Court Reporters (07765)
Wildwood, NJ Court Reporters (08260)
Williamstown, NJ Court Reporters (08094)
Willingboro, NJ Court Reporters (08046)
Windsor, NJ Court Reporters (08561)
Winslow, NJ Court Reporters (08095)
Wood Ridge, NJ Court Reporters (07075)
Woodbine, NJ Court Reporters (08270)
Woodbridge, NJ Court Reporters (07095)
Woodbury, NJ Court Reporters (08096)
Woodbury Heights, NJ Court Reporters (08097)
Woodcliff Lake, NJ Court Reporters (07677)
Woodstown, NJ Court Reporters (08098)
Wrightstown, NJ Court Reporters (08562)
Wyckoff, NJ Court Reporters (07481)
Zarephath, NJ Court Reporters (08890)