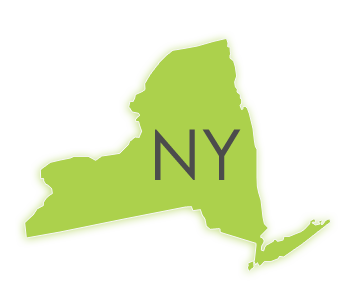 Located in the Chanin Building on Forty-Second Street and Lexington is a team of Discovery Litigation Services experts standing by to provide you with the best-qualified New York court reporter for your deposition. We can provide you with a court reporter anywhere in New York.
We Simplify The Process Of Staffing Your
New York City Court Reporter
We will make it easy to hire the best New York court reporter for your deposition. Discovery Litigation Services streaming enabled court reporter services provides the tool in obtaining a highly qualified court reporter anywhere in New York. Let us provide you the most qualified court reporter and the most comprehensive litigation solutions to satisfy your demands.
We staff highly experienced court reporters versed in various case sizes. Discovery Litigation Services is founded on the principle of client services by an established court reporter with experience spanning 20+ years. We understand how big of an asset the court reporter can be to your deposition. We work relentlessly to provide you with the perfect solutions to all of your litigation needs.
Through our journey to place the most comprehensive litigation services at your fingertips...
Through our journey to place the most comprehensive litigation services at your fingertips, we have radically simplified the process for all of our clients. With Discovery Litigation Services you can book a New York court reporter at any deposition in any county throughout the state with only a few clicks.
With our court reporting and full-service deposition solutions, you can be sure we have all of the bases covered. With a host of full-service litigation solutions, we can fully cover any deposition anywhere. There is no location unreachable for Discovery Litigation Services. We pride ourselves on providing you with the highest quality services, and the expertise of skilled professionals in every city across the United States.
Discovery Litigation Services knows you have options with your litigation services. We are here to provide superior service, all the time, every time.
Find A Resolution To Even The Most Complex Litigation
A trial is not the only way to resolve legal disputes. You can save time, money, and business relationships by utilizing Discovery's alternative dispute resolution services such as mediations and arbitrations.
We'll help you avoid the high costs of going to trial with our Alternative Dispute Resolutions. The discovery process can eat away at your bottom line, not to mention the cost of a lengthy litigation. Spend less time coming to a resolution through a quick, confidential process that won't end up as public record.
Discovery Litigation Solutions offers highly qualified neutrals knowledgeable of the area of law in question. Through an Alternative Dispute Resolution solution, you can avoid leaving a crucial verdict up to a potentially uninformed jury or judge.
A dispute does not have to end a relationship.
Arbitrations and Mediations have the benefit of preserving the working relationship of the two parties in dispute through cooperative negotiations. Let Discovery Litigation Services ease your burden in an accessible, non-combative manner. Discovery Litigation Services' mediators and arbiters will come to a speedy, more peaceful resolution.
Save Money by reaching a swift decision.
If controlling the costs of litigation is a key requirement, then look to our skilled neutrals to use their expertise and knowledge to find a resolution to any litigation. Our experts are versed in the complexities and varied personalities of Mediations, Arbitrations, and Settlement Conferences and are standing by to bring resolution to your case.
Call Discovery at (855) 847-0999. See for yourself why so many call us their reporting company.
Schedule Your Deposition Now!
New York Court Reporting Available In:
City Name
Accord, NY Court Reporters (12404)
Acra, NY Court Reporters (12405)
Adams, NY Court Reporters (13605)
Adams Basin, NY Court Reporters (14410)
Adams Center, NY Court Reporters (13606)
Addison, NY Court Reporters (14801)
Adirondack, NY Court Reporters (12808)
Afton, NY Court Reporters (13730)
Akron, NY Court Reporters (14001)
Albany, NY Court Reporters (12201)
Albertson, NY Court Reporters (11507)
Albion, NY Court Reporters (14411)
Alcove, NY Court Reporters (12007)
Alden, NY Court Reporters (14004)
Alder Creek, NY Court Reporters (13301)
Alexander, NY Court Reporters (14005)
Alexandria Bay, NY Court Reporters (13607)
Alfred, NY Court Reporters (14802)
Alfred Station, NY Court Reporters (14803)
Allegany, NY Court Reporters (14706)
Allentown, NY Court Reporters (14707)
Alma, NY Court Reporters (14708)
Almond, NY Court Reporters (14804)
Alpine, NY Court Reporters (14805)
Alplaus, NY Court Reporters (12008)
Altamont, NY Court Reporters (12009)
Altmar, NY Court Reporters (13302)
Alton, NY Court Reporters (14413)
Altona, NY Court Reporters (12910)
Amagansett, NY Court Reporters (11930)
Amawalk, NY Court Reporters (10501)
Amenia, NY Court Reporters (12501)
Amityville, NY Court Reporters (11701)
Amsterdam, NY Court Reporters (12010)
Ancram, NY Court Reporters (12502)
Ancramdale, NY Court Reporters (12503)
Andes, NY Court Reporters (13731)
Andover, NY Court Reporters (14806)
Angelica, NY Court Reporters (14709)
Angola, NY Court Reporters (14006)
Annandale on Hudson, NY Court Reporters (12504)
Antwerp, NY Court Reporters (13608)
Apalachin, NY Court Reporters (13732)
Appleton, NY Court Reporters (14008)
Apulia Station, NY Court Reporters (13020)
Aquebogue, NY Court Reporters (11931)
Arcade, NY Court Reporters (14009)
Arden, NY Court Reporters (10910)
Ardsley, NY Court Reporters (10502)
Ardsley on Hudson, NY Court Reporters (10503)
Argyle, NY Court Reporters (12809)
Arkport, NY Court Reporters (14807)
Arkville, NY Court Reporters (12406)
Armonk, NY Court Reporters (10504)
Arverne, NY Court Reporters (11692)
Ashland, NY Court Reporters (12407)
Ashville, NY Court Reporters (14710)
Astoria, NY Court Reporters (11102)
Athens, NY Court Reporters (12015)
Athol, NY Court Reporters (12810)
Athol Springs, NY Court Reporters (14010)
Atlanta, NY Court Reporters (14808)
Atlantic Beach, NY Court Reporters (11509)
Attica, NY Court Reporters (14011)
Au Sable Forks, NY Court Reporters (12912)
Auburn, NY Court Reporters (13021)
Auriesville, NY Court Reporters (12016)
Aurora, NY Court Reporters (13026)
Austerlitz, NY Court Reporters (12017)
Ava, NY Court Reporters (13303)
Averill Park, NY Court Reporters (12018)
Avoca, NY Court Reporters (14809)
Avon, NY Court Reporters (14414)
Babylon, NY Court Reporters (11702)
Bainbridge, NY Court Reporters (13733)
Bakers Mills, NY Court Reporters (12811)
Baldwin, NY Court Reporters (11510)
Baldwin Place, NY Court Reporters (10505)
Baldwinsville, NY Court Reporters (13027)
Ballston Lake, NY Court Reporters (12019)
Ballston Spa, NY Court Reporters (12020)
Bangall, NY Court Reporters (12506)
Barker, NY Court Reporters (14012)
Barneveld, NY Court Reporters (13304)
Barrytown, NY Court Reporters (12507)
Barryville, NY Court Reporters (12719)
Barton, NY Court Reporters (13734)
Basom, NY Court Reporters (14013)
Batavia, NY Court Reporters (14020)
Bath, NY Court Reporters (14810)
Bay Shore, NY Court Reporters (11706)
Bayport, NY Court Reporters (11705)
Bayside, NY Court Reporters (11359)
Bayville, NY Court Reporters (11709)
Beacon, NY Court Reporters (12508)
Bear Mountain, NY Court Reporters (10911)
Bearsville, NY Court Reporters (12409)
Beaver Dams, NY Court Reporters (14812)
Beaver Falls, NY Court Reporters (13305)
Bedford, NY Court Reporters (10506)
Bedford Hills, NY Court Reporters (10507)
Belfast, NY Court Reporters (14711)
Bellerose, NY Court Reporters (11426)
Belleville, NY Court Reporters (13611)
Bellmore, NY Court Reporters (11710)
Bellona, NY Court Reporters (14415)
Bellport, NY Court Reporters (11713)
Bellvale, NY Court Reporters (10912)
Belmont, NY Court Reporters (14813)
Bemus Point, NY Court Reporters (14712)
Bergen, NY Court Reporters (14416)
Berkshire, NY Court Reporters (13736)
Berlin, NY Court Reporters (12022)
Berne, NY Court Reporters (12023)
Bernhards Bay, NY Court Reporters (13028)
Bethel, NY Court Reporters (12720)
Bethpage, NY Court Reporters (11714)
Bible School Park, NY Court Reporters (13737)
Big Flats, NY Court Reporters (14814)
Big Indian, NY Court Reporters (12410)
Billings, NY Court Reporters (12510)
Binghamton, NY Court Reporters (13901)
Black Creek, NY Court Reporters (14714)
Black River, NY Court Reporters (13612)
Blauvelt, NY Court Reporters (10913)
Bliss, NY Court Reporters (14024)
Blodgett Mills, NY Court Reporters (13738)
Bloomfield, NY Court Reporters (14469)
Blooming Grove, NY Court Reporters (10914)
Bloomingburg, NY Court Reporters (12721)
Bloomingdale, NY Court Reporters (12913)
Bloomington, NY Court Reporters (12411)
Bloomville, NY Court Reporters (13739)
Blossvale, NY Court Reporters (13308)
Blue Mountain Lake, NY Court Reporters (12812)
Blue Point, NY Court Reporters (11715)
Bohemia, NY Court Reporters (11716)
Boiceville, NY Court Reporters (12412)
Bolivar, NY Court Reporters (14715)
Bolton Landing, NY Court Reporters (12814)
Bombay, NY Court Reporters (12914)
Boonville, NY Court Reporters (13309)
Boston, NY Court Reporters (14025)
Bouckville, NY Court Reporters (13310)
Bovina Center, NY Court Reporters (13740)
Bowmansville, NY Court Reporters (14026)
Bradford, NY Court Reporters (14815)
Brainard, NY Court Reporters (12024)
Brainardsville, NY Court Reporters (12915)
Branchport, NY Court Reporters (14418)
Brant, NY Court Reporters (14027)
Brant Lake, NY Court Reporters (12815)
Brantingham, NY Court Reporters (13312)
Brasher Falls, NY Court Reporters (13613)
Breesport, NY Court Reporters (14816)
Breezy Point, NY Court Reporters (11697)
Brentwood, NY Court Reporters (11717)
Brewerton, NY Court Reporters (13029)
Brewster, NY Court Reporters (10509)
Briarcliff Manor, NY Court Reporters (10510)
Bridgehampton, NY Court Reporters (11932)
Bridgeport, NY Court Reporters (13030)
Bridgewater, NY Court Reporters (13313)
Brier Hill, NY Court Reporters (13614)
Brightwaters, NY Court Reporters (11718)
Broadalbin, NY Court Reporters (12025)
Brockport, NY Court Reporters (14420)
Brocton, NY Court Reporters (14716)
Bronx, NY Court Reporters (10451)
Bronxville, NY Court Reporters (10708)
Brookfield, NY Court Reporters (13314)
Brookhaven, NY Court Reporters (11719)
Brooklyn, NY Court Reporters (11201)
Brooktondale, NY Court Reporters (14817)
Brownville, NY Court Reporters (13615)
Brushton, NY Court Reporters (12916)
Buchanan, NY Court Reporters (10511)
Buffalo, NY Court Reporters (14201)
Bullville, NY Court Reporters (10915)
Burdett, NY Court Reporters (14818)
Burke, NY Court Reporters (12917)
Burlingham, NY Court Reporters (12722)
Burlington Flats, NY Court Reporters (13315)
Burnt Hills, NY Court Reporters (12027)
Burt, NY Court Reporters (14028)
Buskirk, NY Court Reporters (12028)
Byron, NY Court Reporters (14422)
Cadyville, NY Court Reporters (12918)
Cairo, NY Court Reporters (12413)
Calcium, NY Court Reporters (13616)
Caledonia, NY Court Reporters (14423)
Callicoon, NY Court Reporters (12723)
Callicoon Center, NY Court Reporters (12724)
Calverton, NY Court Reporters (11933)
Cambria Heights, NY Court Reporters (11411)
Cambridge, NY Court Reporters (12816)
Camden, NY Court Reporters (13316)
Cameron, NY Court Reporters (14819)
Cameron Mills, NY Court Reporters (14820)
Camillus, NY Court Reporters (13031)
Campbell, NY Court Reporters (14821)
Campbell Hall, NY Court Reporters (10916)
Canaan, NY Court Reporters (12029)
Canajoharie, NY Court Reporters (13317)
Canandaigua, NY Court Reporters (14424)
Canaseraga, NY Court Reporters (14822)
Canastota, NY Court Reporters (13032)
Candor, NY Court Reporters (13743)
Caneadea, NY Court Reporters (14717)
Canisteo, NY Court Reporters (14823)
Canton, NY Court Reporters (13617)
Cape Vincent, NY Court Reporters (13618)
Carle Place, NY Court Reporters (11514)
Carlisle, NY Court Reporters (12031)
Carmel, NY Court Reporters (10512)
Caroga Lake, NY Court Reporters (12032)
Carthage, NY Court Reporters (13619)
Cassadaga, NY Court Reporters (14718)
Cassville, NY Court Reporters (13318)
Castile, NY Court Reporters (14427)
Castle Creek, NY Court Reporters (13744)
Castle Point, NY Court Reporters (12511)
Castleton on Hudson, NY Court Reporters (12033)
Castorland, NY Court Reporters (13620)
Cato, NY Court Reporters (13033)
Catskill, NY Court Reporters (12414)
Cattaraugus, NY Court Reporters (14719)
Cayuga, NY Court Reporters (13034)
Cayuta, NY Court Reporters (14824)
Cazenovia, NY Court Reporters (13035)
Cedarhurst, NY Court Reporters (11516)
Celoron, NY Court Reporters (14720)
Center Moriches, NY Court Reporters (11934)
Centereach, NY Court Reporters (11720)
Centerport, NY Court Reporters (11721)
Centerville, NY Court Reporters (14029)
Central Bridge, NY Court Reporters (12035)
Central Islip, NY Court Reporters (11722)
Central Square, NY Court Reporters (13036)
Central Valley, NY Court Reporters (10917)
Ceres, NY Court Reporters (14721)
Chadwicks, NY Court Reporters (13319)
Chaffee, NY Court Reporters (14030)
Champlain, NY Court Reporters (12919)
Chappaqua, NY Court Reporters (10514)
Charlotteville, NY Court Reporters (12036)
Chase Mills, NY Court Reporters (13621)
Chateaugay, NY Court Reporters (12920)
Chatham, NY Court Reporters (12037)
Chaumont, NY Court Reporters (13622)
Chautauqua, NY Court Reporters (14722)
Chazy, NY Court Reporters (12921)
Chelsea, NY Court Reporters (12512)
Chemung, NY Court Reporters (14825)
Chenango Bridge, NY Court Reporters (13745)
Chenango Forks, NY Court Reporters (13746)
Cherry Creek, NY Court Reporters (14723)
Cherry Plain, NY Court Reporters (12040)
Cherry Valley, NY Court Reporters (13320)
Chester, NY Court Reporters (10918)
Chestertown, NY Court Reporters (12817)
Chichester, NY Court Reporters (12416)
Childwold, NY Court Reporters (12922)
Chippewa Bay, NY Court Reporters (13623)
Chittenango, NY Court Reporters (13037)
Churchville, NY Court Reporters (14428)
Churubusco, NY Court Reporters (12923)
Cicero, NY Court Reporters (13039)
Cincinnatus, NY Court Reporters (13040)
Circleville, NY Court Reporters (10919)
Clarence, NY Court Reporters (14031)
Clarence Center, NY Court Reporters (14032)
Clarendon, NY Court Reporters (14429)
Clark Mills, NY Court Reporters (13321)
Clarkson, NY Court Reporters (14430)
Clarksville, NY Court Reporters (12041)
Claryville, NY Court Reporters (12725)
Claverack, NY Court Reporters (12513)
Clay, NY Court Reporters (13041)
Clayton, NY Court Reporters (13624)
Clayville, NY Court Reporters (13322)
Clemons, NY Court Reporters (12819)
Cleveland, NY Court Reporters (13042)
Cleverdale, NY Court Reporters (12820)
Clifton Park, NY Court Reporters (12065)
Clifton Springs, NY Court Reporters (14432)
Climax, NY Court Reporters (12042)
Clinton, NY Court Reporters (13323)
Clinton Corners, NY Court Reporters (12514)
Clintondale, NY Court Reporters (12515)
Clockville, NY Court Reporters (13043)
Clyde, NY Court Reporters (14433)
Clymer, NY Court Reporters (14724)
Cobleskill, NY Court Reporters (12043)
Cochecton, NY Court Reporters (12726)
Cochecton Center, NY Court Reporters (12727)
Coeymans, NY Court Reporters (12045)
Coeymans Hollow, NY Court Reporters (12046)
Cohocton, NY Court Reporters (14826)
Cohoes, NY Court Reporters (12047)
Cold Brook, NY Court Reporters (13324)
Cold Spring, NY Court Reporters (10516)
Cold Spring Harbor, NY Court Reporters (11724)
Colden, NY Court Reporters (14033)
College Point, NY Court Reporters (11356)
Colliersville, NY Court Reporters (13747)
Collins, NY Court Reporters (14034)
Collins Center, NY Court Reporters (14035)
Colton, NY Court Reporters (13625)
Columbiaville, NY Court Reporters (12050)
Commack, NY Court Reporters (11725)
Comstock, NY Court Reporters (12821)
Conesus, NY Court Reporters (14435)
Conewango Valley, NY Court Reporters (14726)
Congers, NY Court Reporters (10920)
Conklin, NY Court Reporters (13748)
Connelly, NY Court Reporters (12417)
Constable, NY Court Reporters (12926)
Constableville, NY Court Reporters (13325)
Constantia, NY Court Reporters (13044)
Coopers Plains, NY Court Reporters (14827)
Cooperstown, NY Court Reporters (13326)
Copake, NY Court Reporters (12516)
Copake Falls, NY Court Reporters (12517)
Copenhagen, NY Court Reporters (13626)
Copiague, NY Court Reporters (11726)
Coram, NY Court Reporters (11727)
Corbettsville, NY Court Reporters (13749)
Corfu, NY Court Reporters (14036)
Corinth, NY Court Reporters (12822)
Corning, NY Court Reporters (14830)
Cornwall, NY Court Reporters (12518)
Cornwall on Hudson, NY Court Reporters (12520)
Cornwallville, NY Court Reporters (12418)
Corona, NY Court Reporters (11368)
Cortland, NY Court Reporters (13045)
Cortlandt Manor, NY Court Reporters (10567)
Cossayuna, NY Court Reporters (12823)
Cottekill, NY Court Reporters (12419)
Cowlesville, NY Court Reporters (14037)
Coxsackie, NY Court Reporters (12051)
Cragsmoor, NY Court Reporters (12420)
Cranberry Lake, NY Court Reporters (12927)
Craryville, NY Court Reporters (12521)
Crittenden, NY Court Reporters (14038)
Croghan, NY Court Reporters (13327)
Crompond, NY Court Reporters (10517)
Cropseyville, NY Court Reporters (12052)
Cross River, NY Court Reporters (10518)
Croton Falls, NY Court Reporters (10519)
Croton on Hudson, NY Court Reporters (10520)
Crown Point, NY Court Reporters (12928)
Cuba, NY Court Reporters (14727)
Cuddebackville, NY Court Reporters (12729)
Cutchogue, NY Court Reporters (11935)
Dale, NY Court Reporters (14039)
Dalton, NY Court Reporters (14836)
Dannemora, NY Court Reporters (12929)
Dansville, NY Court Reporters (14437)
Darien Center, NY Court Reporters (14040)
Davenport, NY Court Reporters (13750)
Davenport Center, NY Court Reporters (13751)
Dayton, NY Court Reporters (14041)
De Kalb Junction, NY Court Reporters (13630)
De Lancey, NY Court Reporters (13752)
De Peyster, NY Court Reporters (13633)
De Ruyter, NY Court Reporters (13052)
Deansboro, NY Court Reporters (13328)
Deer Park, NY Court Reporters (11729)
Deer River, NY Court Reporters (13627)
Deferiet, NY Court Reporters (13628)
Delanson, NY Court Reporters (12053)
Delevan, NY Court Reporters (14042)
Delhi, NY Court Reporters (13753)
Delmar, NY Court Reporters (12054)
Delphi Falls, NY Court Reporters (13051)
Denmark, NY Court Reporters (13631)
Denver, NY Court Reporters (12421)
Depauville, NY Court Reporters (13632)
Depew, NY Court Reporters (14043)
Deposit, NY Court Reporters (13754)
Derby, NY Court Reporters (14047)
Dewittville, NY Court Reporters (14728)
Dexter, NY Court Reporters (13634)
Diamond Point, NY Court Reporters (12824)
Dickinson Center, NY Court Reporters (12930)
Dobbs Ferry, NY Court Reporters (10522)
Dolgeville, NY Court Reporters (13329)
Dormansville, NY Court Reporters (12055)
Dover Plains, NY Court Reporters (12522)
Downsville, NY Court Reporters (13755)
Dresden, NY Court Reporters (14441)
Dryden, NY Court Reporters (13053)
Duanesburg, NY Court Reporters (12056)
Dundee, NY Court Reporters (14837)
Dunkirk, NY Court Reporters (14048)
Durham, NY Court Reporters (12422)
Durhamville, NY Court Reporters (13054)
Eagle Bay, NY Court Reporters (13331)
Eagle Bridge, NY Court Reporters (12057)
Earlton, NY Court Reporters (12058)
Earlville, NY Court Reporters (13332)
East Amherst, NY Court Reporters (14051)
East Aurora, NY Court Reporters (14052)
East Berne, NY Court Reporters (12059)
East Bethany, NY Court Reporters (14054)
East Bloomfield, NY Court Reporters (14443)
East Branch, NY Court Reporters (13756)
East Chatham, NY Court Reporters (12060)
East Concord, NY Court Reporters (14055)
East Durham, NY Court Reporters (12423)
East Elmhurst, NY Court Reporters (11369)
East Greenbush, NY Court Reporters (12061)
East Hampton, NY Court Reporters (11937)
East Homer, NY Court Reporters (13056)
East Islip, NY Court Reporters (11730)
East Jewett, NY Court Reporters (12424)
East Marion, NY Court Reporters (11939)
East Meadow, NY Court Reporters (11554)
East Meredith, NY Court Reporters (13757)
East Moriches, NY Court Reporters (11940)
East Nassau, NY Court Reporters (12062)
East Northport, NY Court Reporters (11731)
East Norwich, NY Court Reporters (11732)
East Otto, NY Court Reporters (14729)
East Pembroke, NY Court Reporters (14056)
East Pharsalia, NY Court Reporters (13758)
East Quogue, NY Court Reporters (11942)
East Randolph, NY Court Reporters (14730)
East Rochester, NY Court Reporters (14445)
East Rockaway, NY Court Reporters (11518)
East Schodack, NY Court Reporters (12063)
East Setauket, NY Court Reporters (11733)
East Springfield, NY Court Reporters (13333)
East Syracuse, NY Court Reporters (13057)
East Williamson, NY Court Reporters (14449)
East Worcester, NY Court Reporters (12064)
Eastchester, NY Court Reporters (10709)
Eastport, NY Court Reporters (11941)
Eaton, NY Court Reporters (13334)
Eden, NY Court Reporters (14057)
Edmeston, NY Court Reporters (13335)
Edwards, NY Court Reporters (13635)
Elba, NY Court Reporters (14058)
Elbridge, NY Court Reporters (13060)
Eldred, NY Court Reporters (12732)
Elizabethtown, NY Court Reporters (12932)
Elizaville, NY Court Reporters (12523)
Elka Park, NY Court Reporters (12427)
Ellenburg, NY Court Reporters (12933)
Ellenburg Center, NY Court Reporters (12934)
Ellenburg Depot, NY Court Reporters (12935)
Ellenville, NY Court Reporters (12428)
Ellicottville, NY Court Reporters (14731)
Ellington, NY Court Reporters (14732)
Ellisburg, NY Court Reporters (13636)
Elma, NY Court Reporters (14059)
Elmhurst, NY Court Reporters (11373)
Elmira, NY Court Reporters (14901)
Elmont, NY Court Reporters (11003)
Elmsford, NY Court Reporters (10523)
Endicott, NY Court Reporters (13760)
Endwell, NY Court Reporters (13762)
Erieville, NY Court Reporters (13061)
Erin, NY Court Reporters (14838)
Esopus, NY Court Reporters (12429)
Esperance, NY Court Reporters (12066)
Essex, NY Court Reporters (12936)
Etna, NY Court Reporters (13062)
Evans Mills, NY Court Reporters (13637)
Fabius, NY Court Reporters (13063)
Fair Haven, NY Court Reporters (13064)
Fairport, NY Court Reporters (14450)
Falconer, NY Court Reporters (14733)
Fallsburg, NY Court Reporters (12733)
Fancher, NY Court Reporters (14452)
Far Rockaway, NY Court Reporters (11690)
Farmersville Station, NY Court Reporters (14060)
Farmingdale, NY Court Reporters (11735)
Farmington, NY Court Reporters (14425)
Farmingville, NY Court Reporters (11738)
Farnham, NY Court Reporters (14061)
Fayette, NY Court Reporters (13065)
Fayetteville, NY Court Reporters (13066)
Felts Mills, NY Court Reporters (13638)
Ferndale, NY Court Reporters (12734)
Feura Bush, NY Court Reporters (12067)
Fillmore, NY Court Reporters (14735)
Findley Lake, NY Court Reporters (14736)
Fine, NY Court Reporters (13639)
Fishers, NY Court Reporters (14453)
Fishers Island, NY Court Reporters (06390)
Fishers Landing, NY Court Reporters (13641)
Fishkill, NY Court Reporters (12524)
Fishs Eddy, NY Court Reporters (13774)
Fleischmanns, NY Court Reporters (12430)
Floral Park, NY Court Reporters (11001)
Florida, NY Court Reporters (10921)
Flushing, NY Court Reporters (11351)
Fly Creek, NY Court Reporters (13337)
Fonda, NY Court Reporters (12068)
Forest Hills, NY Court Reporters (11375)
Forestburgh, NY Court Reporters (12777)
Forestport, NY Court Reporters (13338)
Forestville, NY Court Reporters (14062)
Fort Ann, NY Court Reporters (12827)
Fort Covington, NY Court Reporters (12937)
Fort Drum, NY Court Reporters (13602)
Fort Edward, NY Court Reporters (12828)
Fort Hunter, NY Court Reporters (12069)
Fort Johnson, NY Court Reporters (12070)
Fort Montgomery, NY Court Reporters (10922)
Fort Plain, NY Court Reporters (13339)
Frankfort, NY Court Reporters (13340)
Franklin, NY Court Reporters (13775)
Franklin Springs, NY Court Reporters (13341)
Franklin Square, NY Court Reporters (11010)
Franklinville, NY Court Reporters (14737)
Fredonia, NY Court Reporters (14063)
Freedom, NY Court Reporters (14065)
Freehold, NY Court Reporters (12431)
Freeport, NY Court Reporters (11520)
Freeville, NY Court Reporters (13068)
Fremont Center, NY Court Reporters (12736)
Fresh Meadows, NY Court Reporters (11365)
Frewsburg, NY Court Reporters (14738)
Friendship, NY Court Reporters (14739)
Fulton, NY Court Reporters (13069)
Fultonham, NY Court Reporters (12071)
Fultonville, NY Court Reporters (12072)
Gabriels, NY Court Reporters (12939)
Gainesville, NY Court Reporters (14066)
Gallupville, NY Court Reporters (12073)
Galway, NY Court Reporters (12074)
Gansevoort, NY Court Reporters (12831)
Garden City, NY Court Reporters (11530)
Gardiner, NY Court Reporters (12525)
Garnerville, NY Court Reporters (10923)
Garrattsville, NY Court Reporters (13342)
Garrison, NY Court Reporters (10524)
Gasport, NY Court Reporters (14067)
Geneseo, NY Court Reporters (14454)
Geneva, NY Court Reporters (14456)
Genoa, NY Court Reporters (13071)
Georgetown, NY Court Reporters (13072)
Germantown, NY Court Reporters (12526)
Gerry, NY Court Reporters (14740)
Getzville, NY Court Reporters (14068)
Ghent, NY Court Reporters (12075)
Gilbertsville, NY Court Reporters (13776)
Gilboa, NY Court Reporters (12076)
Glasco, NY Court Reporters (12432)
Glen Aubrey, NY Court Reporters (13777)
Glen Cove, NY Court Reporters (11542)
Glen Head, NY Court Reporters (11545)
Glen Oaks, NY Court Reporters (11004)
Glen Spey, NY Court Reporters (12737)
Glen Wild, NY Court Reporters (12738)
Glenfield, NY Court Reporters (13343)
Glenford, NY Court Reporters (12433)
Glenham, NY Court Reporters (12527)
Glenmont, NY Court Reporters (12077)
Glens Falls, NY Court Reporters (12801)
Glenwood, NY Court Reporters (14069)
Glenwood Landing, NY Court Reporters (11547)
Gloversville, NY Court Reporters (12078)
Goldens Bridge, NY Court Reporters (10526)
Gorham, NY Court Reporters (14461)
Goshen, NY Court Reporters (10924)
Gouverneur, NY Court Reporters (13642)
Gowanda, NY Court Reporters (14070)
Grafton, NY Court Reporters (12082)
Grahamsville, NY Court Reporters (12740)
Grand Gorge, NY Court Reporters (12434)
Grand Island, NY Court Reporters (14072)
Granite Springs, NY Court Reporters (10527)
Granville, NY Court Reporters (12832)
Great Bend, NY Court Reporters (13643)
Great Neck, NY Court Reporters (11020)
Great River, NY Court Reporters (11739)
Great Valley, NY Court Reporters (14741)
Greene, NY Court Reporters (13778)
Greenfield Center, NY Court Reporters (12833)
Greenfield Park, NY Court Reporters (12435)
Greenhurst, NY Court Reporters (14742)
Greenlawn, NY Court Reporters (11740)
Greenport, NY Court Reporters (11944)
Greenvale, NY Court Reporters (11548)
Greenville, NY Court Reporters (12083)
Greenwich, NY Court Reporters (12834)
Greenwood, NY Court Reporters (14839)
Greenwood Lake, NY Court Reporters (10925)
Greig, NY Court Reporters (13345)
Groton, NY Court Reporters (13073)
Groveland, NY Court Reporters (14462)
Guilderland, NY Court Reporters (12084)
Guilderland Center, NY Court Reporters (12085)
Guilford, NY Court Reporters (13780)
Hadley, NY Court Reporters (12835)
Hagaman, NY Court Reporters (12086)
Hague, NY Court Reporters (12836)
Hailesboro, NY Court Reporters (13645)
Haines Falls, NY Court Reporters (12436)
Halcottsville, NY Court Reporters (12438)
Hall, NY Court Reporters (14463)
Hamburg, NY Court Reporters (14075)
Hamden, NY Court Reporters (13782)
Hamilton, NY Court Reporters (13346)
Hamlin, NY Court Reporters (14464)
Hammond, NY Court Reporters (13646)
Hammondsport, NY Court Reporters (14840)
Hampton, NY Court Reporters (12837)
Hampton Bays, NY Court Reporters (11946)
Hancock, NY Court Reporters (13783)
Hankins, NY Court Reporters (12741)
Hannacroix, NY Court Reporters (12087)
Hannawa Falls, NY Court Reporters (13647)
Hannibal, NY Court Reporters (13074)
Harford, NY Court Reporters (13784)
Harpersfield, NY Court Reporters (13786)
Harpursville, NY Court Reporters (13787)
Harriman, NY Court Reporters (10926)
Harris, NY Court Reporters (12742)
Harrison, NY Court Reporters (10528)
Harrisville, NY Court Reporters (13648)
Hartford, NY Court Reporters (12838)
Hartsdale, NY Court Reporters (10530)
Hartwick, NY Court Reporters (13348)
Hastings, NY Court Reporters (13076)
Hastings on Hudson, NY Court Reporters (10706)
Hauppauge, NY Court Reporters (11788)
Haverstraw, NY Court Reporters (10927)
Hawthorne, NY Court Reporters (10532)
Hector, NY Court Reporters (14841)
Helena, NY Court Reporters (13649)
Hemlock, NY Court Reporters (14466)
Hempstead, NY Court Reporters (11549)
Henderson, NY Court Reporters (13650)
Henderson Harbor, NY Court Reporters (13651)
Henrietta, NY Court Reporters (14467)
Hensonville, NY Court Reporters (12439)
Herkimer, NY Court Reporters (13350)
Hermon, NY Court Reporters (13652)
Heuvelton, NY Court Reporters (13654)
Hewlett, NY Court Reporters (11557)
Hicksville, NY Court Reporters (11801)
High Falls, NY Court Reporters (12440)
Highland, NY Court Reporters (12528)
Highland Falls, NY Court Reporters (10928)
Highland Lake, NY Court Reporters (12743)
Highland Mills, NY Court Reporters (10930)
Highmount, NY Court Reporters (12441)
Hillburn, NY Court Reporters (10931)
Hillsdale, NY Court Reporters (12529)
Hilton, NY Court Reporters (14468)
Himrod, NY Court Reporters (14842)
Hinckley, NY Court Reporters (13352)
Hinsdale, NY Court Reporters (14743)
Hobart, NY Court Reporters (13788)
Hoffmeister, NY Court Reporters (13353)
Hogansburg, NY Court Reporters (13655)
Holbrook, NY Court Reporters (11741)
Holland, NY Court Reporters (14080)
Holland Patent, NY Court Reporters (13354)
Holley, NY Court Reporters (14470)
Hollis, NY Court Reporters (11423)
Hollowville, NY Court Reporters (12530)
Holmes, NY Court Reporters (12531)
Holtsville, NY Court Reporters (00501)
Homer, NY Court Reporters (13077)
Honeoye, NY Court Reporters (14471)
Honeoye Falls, NY Court Reporters (14472)
Hoosick, NY Court Reporters (12089)
Hoosick Falls, NY Court Reporters (12090)
Hopewell Junction, NY Court Reporters (12533)
Hornell, NY Court Reporters (14843)
Horseheads, NY Court Reporters (14844)
Hortonville, NY Court Reporters (12745)
Houghton, NY Court Reporters (14744)
Howard Beach, NY Court Reporters (11414)
Howells, NY Court Reporters (10932)
Howes Cave, NY Court Reporters (12092)
Hubbardsville, NY Court Reporters (13355)
Hudson, NY Court Reporters (12534)
Hudson Falls, NY Court Reporters (12839)
Hughsonville, NY Court Reporters (12537)
Huguenot, NY Court Reporters (12746)
Huletts Landing, NY Court Reporters (12841)
Hume, NY Court Reporters (14745)
Hunt, NY Court Reporters (14846)
Hunter, NY Court Reporters (12442)
Huntington, NY Court Reporters (11743)
Huntington Station, NY Court Reporters (11746)
Hurley, NY Court Reporters (12443)
Hurleyville, NY Court Reporters (12747)
Hyde Park, NY Court Reporters (12538)
Ilion, NY Court Reporters (13357)
Indian Lake, NY Court Reporters (12842)
Inlet, NY Court Reporters (13360)
Interlaken, NY Court Reporters (14847)
Inwood, NY Court Reporters (11096)
Ionia, NY Court Reporters (14475)
Irving, NY Court Reporters (14081)
Irvington, NY Court Reporters (10533)
Island Park, NY Court Reporters (11558)
Islandia, NY Court Reporters (11749)
Islip, NY Court Reporters (11751)
Islip Terrace, NY Court Reporters (11752)
Ithaca, NY Court Reporters (14850)
Jackson Heights, NY Court Reporters (11372)
Jacksonville, NY Court Reporters (14854)
Jamaica, NY Court Reporters (11405)
Jamesport, NY Court Reporters (11947)
Jamestown, NY Court Reporters (14701)
Jamesville, NY Court Reporters (13078)
Jasper, NY Court Reporters (14855)
Java Center, NY Court Reporters (14082)
Java Village, NY Court Reporters (14083)
Jay, NY Court Reporters (12941)
Jefferson, NY Court Reporters (12093)
Jefferson Valley, NY Court Reporters (10535)
Jeffersonville, NY Court Reporters (12748)
Jericho, NY Court Reporters (11753)
Jewett, NY Court Reporters (12444)
Johnsburg, NY Court Reporters (12843)
Johnson, NY Court Reporters (10933)
Johnson City, NY Court Reporters (13790)
Johnsonville, NY Court Reporters (12094)
Johnstown, NY Court Reporters (12095)
Jordan, NY Court Reporters (13080)
Jordanville, NY Court Reporters (13361)
Kanona, NY Court Reporters (14856)
Katonah, NY Court Reporters (10536)
Kattskill Bay, NY Court Reporters (12844)
Kauneonga Lake, NY Court Reporters (12749)
Keene, NY Court Reporters (12942)
Keene Valley, NY Court Reporters (12943)
Keeseville, NY Court Reporters (12911)
Kendall, NY Court Reporters (14476)
Kennedy, NY Court Reporters (14747)
Kenoza Lake, NY Court Reporters (12750)
Kent, NY Court Reporters (14477)
Kerhonkson, NY Court Reporters (12446)
Keuka Park, NY Court Reporters (14478)
Kew Gardens, NY Court Reporters (11415)
Kiamesha Lake, NY Court Reporters (12751)
Kill Buck, NY Court Reporters (14748)
Killawog, NY Court Reporters (13794)
Kinderhook, NY Court Reporters (12106)
King Ferry, NY Court Reporters (13081)
Kings Park, NY Court Reporters (11754)
Kingston, NY Court Reporters (12401)
Kirkville, NY Court Reporters (13082)
Kirkwood, NY Court Reporters (13795)
Knowlesville, NY Court Reporters (14479)
Knox, NY Court Reporters (12107)
Knoxboro, NY Court Reporters (13362)
La Fargeville, NY Court Reporters (13656)
La Fayette, NY Court Reporters (13084)
Lacona, NY Court Reporters (13083)
Lagrangeville, NY Court Reporters (12540)
Lake Clear, NY Court Reporters (12945)
Lake George, NY Court Reporters (12845)
Lake Grove, NY Court Reporters (11755)
Lake Hill, NY Court Reporters (12448)
Lake Huntington, NY Court Reporters (12752)
Lake Katrine, NY Court Reporters (12449)
Lake Luzerne, NY Court Reporters (12846)
Lake Peekskill, NY Court Reporters (10537)
Lake Placid, NY Court Reporters (12946)
Lake Pleasant, NY Court Reporters (12108)
Lake View, NY Court Reporters (14085)
Lakemont, NY Court Reporters (14857)
Lakeville, NY Court Reporters (14480)
Lakewood, NY Court Reporters (14750)
Lancaster, NY Court Reporters (14086)
Lanesville, NY Court Reporters (12450)
Lansing, NY Court Reporters (14882)
Larchmont, NY Court Reporters (10538)
Latham, NY Court Reporters (12110)
Laurel, NY Court Reporters (11948)
Laurens, NY Court Reporters (13796)
Lawrence, NY Court Reporters (11559)
Lawrenceville, NY Court Reporters (12949)
Lawtons, NY Court Reporters (14091)
Le Roy, NY Court Reporters (14482)
Lee Center, NY Court Reporters (13363)
Leeds, NY Court Reporters (12451)
Leicester, NY Court Reporters (14481)
Leon, NY Court Reporters (14751)
Leonardsville, NY Court Reporters (13364)
Levittown, NY Court Reporters (11756)
Lewis, NY Court Reporters (12950)
Lewiston, NY Court Reporters (14092)
Lexington, NY Court Reporters (12452)
Liberty, NY Court Reporters (12754)
Lily Dale, NY Court Reporters (14752)
Lima, NY Court Reporters (14485)
Limerick, NY Court Reporters (13657)
Limestone, NY Court Reporters (14753)
Lincolndale, NY Court Reporters (10540)
Lindenhurst, NY Court Reporters (11757)
Lindley, NY Court Reporters (14858)
Linwood, NY Court Reporters (14486)
Lisbon, NY Court Reporters (13658)
Lisle, NY Court Reporters (13797)
Little Falls, NY Court Reporters (13365)
Little Genesee, NY Court Reporters (14754)
Little Neck, NY Court Reporters (11362)
Little Valley, NY Court Reporters (14755)
Little York, NY Court Reporters (13087)
Liverpool, NY Court Reporters (13088)
Livingston, NY Court Reporters (12541)
Livingston Manor, NY Court Reporters (12758)
Livonia, NY Court Reporters (14487)
Livonia Center, NY Court Reporters (14488)
Loch Sheldrake, NY Court Reporters (12759)
Locke, NY Court Reporters (13092)
Lockport, NY Court Reporters (14094)
Lockwood, NY Court Reporters (14859)
Locust Valley, NY Court Reporters (11560)
Lodi, NY Court Reporters (14860)
Long Beach, NY Court Reporters (11561)
Long Eddy, NY Court Reporters (12760)
Long Island City, NY Court Reporters (11101)
Long Lake, NY Court Reporters (12847)
Lorraine, NY Court Reporters (13659)
Lowman, NY Court Reporters (14861)
Lowville, NY Court Reporters (13367)
Lycoming, NY Court Reporters (13093)
Lynbrook, NY Court Reporters (11563)
Lyndonville, NY Court Reporters (14098)
Lyon Mountain, NY Court Reporters (12952)
Lyons, NY Court Reporters (14489)
Lyons Falls, NY Court Reporters (13368)
Macedon, NY Court Reporters (14502)
Machias, NY Court Reporters (14101)
Madison, NY Court Reporters (13402)
Madrid, NY Court Reporters (13660)
Mahopac, NY Court Reporters (10541)
Mahopac Falls, NY Court Reporters (10542)
Maine, NY Court Reporters (13802)
Malden Bridge, NY Court Reporters (12115)
Malden on Hudson, NY Court Reporters (12453)
Mallory, NY Court Reporters (13103)
Malone, NY Court Reporters (12953)
Malverne, NY Court Reporters (11565)
Mamaroneck, NY Court Reporters (10543)
Manchester, NY Court Reporters (14504)
Manhasset, NY Court Reporters (11030)
Manlius, NY Court Reporters (13104)
Mannsville, NY Court Reporters (13661)
Manorville, NY Court Reporters (11949)
Maple Springs, NY Court Reporters (14756)
Maple View, NY Court Reporters (13107)
Maplecrest, NY Court Reporters (12454)
Marathon, NY Court Reporters (13803)
Marcellus, NY Court Reporters (13108)
Marcy, NY Court Reporters (13403)
Margaretville, NY Court Reporters (12455)
Marietta, NY Court Reporters (13110)
Marilla, NY Court Reporters (14102)
Marion, NY Court Reporters (14505)
Marlboro, NY Court Reporters (12542)
Martinsburg, NY Court Reporters (13404)
Martville, NY Court Reporters (13111)
Maryknoll, NY Court Reporters (10545)
Maryland, NY Court Reporters (12116)
Masonville, NY Court Reporters (13804)
Maspeth, NY Court Reporters (11378)
Massapequa, NY Court Reporters (11758)
Massapequa Park, NY Court Reporters (11762)
Massena, NY Court Reporters (13662)
Mastic, NY Court Reporters (11950)
Mastic Beach, NY Court Reporters (11951)
Mattituck, NY Court Reporters (11952)
Maybrook, NY Court Reporters (12543)
Mayfield, NY Court Reporters (12117)
Mayville, NY Court Reporters (14757)
Mc Donough, NY Court Reporters (13801)
Mc Graw, NY Court Reporters (13101)
Mc Lean, NY Court Reporters (13102)
McConnellsville, NY Court Reporters (13401)
Mechanicville, NY Court Reporters (12118)
Mecklenburg, NY Court Reporters (14863)
Medford, NY Court Reporters (11763)
Medina, NY Court Reporters (14103)
Medusa, NY Court Reporters (12120)
Mellenville, NY Court Reporters (12544)
Melrose, NY Court Reporters (12121)
Melville, NY Court Reporters (11747)
Memphis, NY Court Reporters (13112)
Mendon, NY Court Reporters (14506)
Meridale, NY Court Reporters (13806)
Meridian, NY Court Reporters (13113)
Merrick, NY Court Reporters (11566)
Mexico, NY Court Reporters (13114)
Mid Hudson, NY Court Reporters (12555)
Mid Island, NY Court Reporters (11805)
Middle Falls, NY Court Reporters (12848)
Middle Granville, NY Court Reporters (12849)
Middle Grove, NY Court Reporters (12850)
Middle Island, NY Court Reporters (11953)
Middle Village, NY Court Reporters (11379)
Middleburgh, NY Court Reporters (12122)
Middleport, NY Court Reporters (14105)
Middlesex, NY Court Reporters (14507)
Middletown, NY Court Reporters (10940)
Middleville, NY Court Reporters (13406)
Milford, NY Court Reporters (13807)
Mill Neck, NY Court Reporters (11765)
Millbrook, NY Court Reporters (12545)
Miller Place, NY Court Reporters (11764)
Millerton, NY Court Reporters (12546)
Millport, NY Court Reporters (14864)
Millwood, NY Court Reporters (10546)
Milton, NY Court Reporters (12547)
Mineola, NY Court Reporters (11501)
Minerva, NY Court Reporters (12851)
Minetto, NY Court Reporters (13115)
Mineville, NY Court Reporters (12956)
Minoa, NY Court Reporters (13116)
Model City, NY Court Reporters (14107)
Modena, NY Court Reporters (12548)
Mohawk, NY Court Reporters (13407)
Mohegan Lake, NY Court Reporters (10547)
Moira, NY Court Reporters (12957)
Mongaup Valley, NY Court Reporters (12762)
Monroe, NY Court Reporters (10950)
Monsey, NY Court Reporters (10952)
Montauk, NY Court Reporters (11954)
Montezuma, NY Court Reporters (13117)
Montgomery, NY Court Reporters (12549)
Monticello, NY Court Reporters (12701)
Montour Falls, NY Court Reporters (14865)
Montrose, NY Court Reporters (10548)
Mooers, NY Court Reporters (12958)
Mooers Forks, NY Court Reporters (12959)
Moravia, NY Court Reporters (13118)
Moriah, NY Court Reporters (12960)
Moriah Center, NY Court Reporters (12961)
Moriches, NY Court Reporters (11955)
Morris, NY Court Reporters (13808)
Morrisonville, NY Court Reporters (12962)
Morristown, NY Court Reporters (13664)
Morrisville, NY Court Reporters (13408)
Morton, NY Court Reporters (14508)
Mottville, NY Court Reporters (13119)
Mount Kisco, NY Court Reporters (10549)
Mount Marion, NY Court Reporters (12456)
Mount Morris, NY Court Reporters (14510)
Mount Sinai, NY Court Reporters (11766)
Mount Tremper, NY Court Reporters (12457)
Mount Upton, NY Court Reporters (13809)
Mount Vernon, NY Court Reporters (10550)
Mount Vision, NY Court Reporters (13810)
Mountain Dale, NY Court Reporters (12763)
Mountainville, NY Court Reporters (10953)
Mumford, NY Court Reporters (14511)
Munnsville, NY Court Reporters (13409)
Nanuet, NY Court Reporters (10954)
Napanoch, NY Court Reporters (12458)
Naples, NY Court Reporters (14512)
Narrowsburg, NY Court Reporters (12764)
Nassau, NY Court Reporters (12123)
Natural Bridge, NY Court Reporters (13665)
Nedrow, NY Court Reporters (13120)
Nelliston, NY Court Reporters (13410)
Nesconset, NY Court Reporters (11767)
Neversink, NY Court Reporters (12765)
New Baltimore, NY Court Reporters (12124)
New Berlin, NY Court Reporters (13411)
New City, NY Court Reporters (10956)
New Hampton, NY Court Reporters (10958)
New Hartford, NY Court Reporters (13413)
New Haven, NY Court Reporters (13121)
New Hyde Park, NY Court Reporters (11040)
New Kingston, NY Court Reporters (12459)
New Lebanon, NY Court Reporters (12125)
New Lisbon, NY Court Reporters (13415)
New Milford, NY Court Reporters (10959)
New Paltz, NY Court Reporters (12561)
New Rochelle, NY Court Reporters (10801)
New Russia, NY Court Reporters (12964)
New Suffolk, NY Court Reporters (11956)
New Windsor, NY Court Reporters (12553)
New Woodstock, NY Court Reporters (13122)
New York, NY Court Reporters (10001)
New York Mills, NY Court Reporters (13417)
Newark, NY Court Reporters (14513)
Newark Valley, NY Court Reporters (13811)
Newburgh, NY Court Reporters (12550)
Newcomb, NY Court Reporters (12852)
Newfane, NY Court Reporters (14108)
Newfield, NY Court Reporters (14867)
Newport, NY Court Reporters (13416)
Newton Falls, NY Court Reporters (13666)
Newtonville, NY Court Reporters (12128)
Niagara Falls, NY Court Reporters (14301)
Niagara University, NY Court Reporters (14109)
Nichols, NY Court Reporters (13812)
Nicholville, NY Court Reporters (12965)
Nineveh, NY Court Reporters (13813)
Niobe, NY Court Reporters (14758)
Niverville, NY Court Reporters (12130)
Norfolk, NY Court Reporters (13667)
North Babylon, NY Court Reporters (11703)
North Bangor, NY Court Reporters (12966)
North Bay, NY Court Reporters (13123)
North Blenheim, NY Court Reporters (12131)
North Boston, NY Court Reporters (14110)
North Branch, NY Court Reporters (12766)
North Brookfield, NY Court Reporters (13418)
North Chatham, NY Court Reporters (12132)
North Chili, NY Court Reporters (14514)
North Collins, NY Court Reporters (14111)
North Creek, NY Court Reporters (12853)
North Evans, NY Court Reporters (14112)
North Granville, NY Court Reporters (12854)
North Greece, NY Court Reporters (14515)
North Hoosick, NY Court Reporters (12133)
North Hudson, NY Court Reporters (12855)
North Java, NY Court Reporters (14113)
North Lawrence, NY Court Reporters (12967)
North Norwich, NY Court Reporters (13814)
North Pitcher, NY Court Reporters (13124)
North River, NY Court Reporters (12856)
North Rose, NY Court Reporters (14516)
North Salem, NY Court Reporters (10560)
North Tonawanda, NY Court Reporters (14120)
Northport, NY Court Reporters (11768)
Northville, NY Court Reporters (12134)
Norwich, NY Court Reporters (13815)
Norwood, NY Court Reporters (13668)
Nunda, NY Court Reporters (14517)
Nyack, NY Court Reporters (10960)
Oak Hill, NY Court Reporters (12460)
Oakdale, NY Court Reporters (11769)
Oakfield, NY Court Reporters (14125)
Oakland Gardens, NY Court Reporters (11364)
Oaks Corners, NY Court Reporters (14518)
Obernburg, NY Court Reporters (12767)
Ocean Beach, NY Court Reporters (11770)
Oceanside, NY Court Reporters (11572)
Odessa, NY Court Reporters (14869)
Ogdensburg, NY Court Reporters (13669)
Olcott, NY Court Reporters (14126)
Old Bethpage, NY Court Reporters (11804)
Old Chatham, NY Court Reporters (12136)
Old Forge, NY Court Reporters (13420)
Old Westbury, NY Court Reporters (11568)
Olean, NY Court Reporters (14760)
Olivebridge, NY Court Reporters (12461)
Olmstedville, NY Court Reporters (12857)
Oneida, NY Court Reporters (13421)
Oneonta, NY Court Reporters (13820)
Ontario, NY Court Reporters (14519)
Ontario Center, NY Court Reporters (14520)
Orangeburg, NY Court Reporters (10962)
Orchard Park, NY Court Reporters (14127)
Orient, NY Court Reporters (11957)
Oriskany, NY Court Reporters (13424)
Oriskany Falls, NY Court Reporters (13425)
Orwell, NY Court Reporters (13426)
Ossining, NY Court Reporters (10562)
Oswegatchie, NY Court Reporters (13670)
Oswego, NY Court Reporters (13126)
Otego, NY Court Reporters (13825)
Otisville, NY Court Reporters (10963)
Otto, NY Court Reporters (14766)
Ouaquaga, NY Court Reporters (13826)
Ovid, NY Court Reporters (14521)
Owego, NY Court Reporters (13827)
Owls Head, NY Court Reporters (12969)
Oxbow, NY Court Reporters (13671)
Oxford, NY Court Reporters (13830)
Oyster Bay, NY Court Reporters (11771)
Ozone Park, NY Court Reporters (11416)
Painted Post, NY Court Reporters (14870)
Palatine Bridge, NY Court Reporters (13428)
Palenville, NY Court Reporters (12463)
Palisades, NY Court Reporters (10964)
Palmyra, NY Court Reporters (14522)
Panama, NY Court Reporters (14767)
Paradox, NY Court Reporters (12858)
Parish, NY Court Reporters (13131)
Parishville, NY Court Reporters (13672)
Parksville, NY Court Reporters (12768)
Patchogue, NY Court Reporters (11772)
Patterson, NY Court Reporters (12563)
Pattersonville, NY Court Reporters (12137)
Paul Smiths, NY Court Reporters (12970)
Pavilion, NY Court Reporters (14525)
Pawling, NY Court Reporters (12564)
Pearl River, NY Court Reporters (10965)
Peconic, NY Court Reporters (11958)
Peekskill, NY Court Reporters (10566)
Pelham, NY Court Reporters (10803)
Penfield, NY Court Reporters (14526)
Penn Yan, NY Court Reporters (14527)
Pennellville, NY Court Reporters (13132)
Perkinsville, NY Court Reporters (14529)
Perry, NY Court Reporters (14530)
Perrysburg, NY Court Reporters (14129)
Peru, NY Court Reporters (12972)
Peterboro, NY Court Reporters (13134)
Petersburg, NY Court Reporters (12138)
Phelps, NY Court Reporters (14532)
Philadelphia, NY Court Reporters (13673)
Phillipsport, NY Court Reporters (12769)
Philmont, NY Court Reporters (12565)
Phoenicia, NY Court Reporters (12464)
Phoenix, NY Court Reporters (13135)
Piercefield, NY Court Reporters (12973)
Piermont, NY Court Reporters (10968)
Pierrepont Manor, NY Court Reporters (13674)
Piffard, NY Court Reporters (14533)
Pike, NY Court Reporters (14130)
Pine Bush, NY Court Reporters (12566)
Pine City, NY Court Reporters (14871)
Pine Hill, NY Court Reporters (12465)
Pine Island, NY Court Reporters (10969)
Pine Plains, NY Court Reporters (12567)
Pine Valley, NY Court Reporters (14872)
Piseco, NY Court Reporters (12139)
Pitcher, NY Court Reporters (13136)
Pittsford, NY Court Reporters (14534)
Plainview, NY Court Reporters (11803)
Plainville, NY Court Reporters (13137)
Plattekill, NY Court Reporters (12568)
Plattsburgh, NY Court Reporters (12901)
Pleasant Valley, NY Court Reporters (12569)
Pleasantville, NY Court Reporters (10570)
Plessis, NY Court Reporters (13675)
Plymouth, NY Court Reporters (13832)
Poestenkill, NY Court Reporters (12140)
Point Lookout, NY Court Reporters (11569)
Poland, NY Court Reporters (13431)
Pomona, NY Court Reporters (10970)
Pompey, NY Court Reporters (13138)
Pond Eddy, NY Court Reporters (12770)
Poplar Ridge, NY Court Reporters (13139)
Port Byron, NY Court Reporters (13140)
Port Chester, NY Court Reporters (10573)
Port Crane, NY Court Reporters (13833)
Port Ewen, NY Court Reporters (12466)
Port Gibson, NY Court Reporters (14537)
Port Henry, NY Court Reporters (12974)
Port Jefferson, NY Court Reporters (11777)
Port Jefferson Station, NY Court Reporters (11776)
Port Jervis, NY Court Reporters (12771)
Port Kent, NY Court Reporters (12975)
Port Leyden, NY Court Reporters (13433)
Port Washington, NY Court Reporters (11050)
Portageville, NY Court Reporters (14536)
Porter Corners, NY Court Reporters (12859)
Portland, NY Court Reporters (14769)
Portlandville, NY Court Reporters (13834)
Portville, NY Court Reporters (14770)
Potsdam, NY Court Reporters (13676)
Pottersville, NY Court Reporters (12860)
Poughkeepsie, NY Court Reporters (12601)
Poughquag, NY Court Reporters (12570)
Pound Ridge, NY Court Reporters (10576)
Prattsburgh, NY Court Reporters (14873)
Prattsville, NY Court Reporters (12468)
Preble, NY Court Reporters (13141)
Preston Hollow, NY Court Reporters (12469)
Prospect, NY Court Reporters (13435)
Pulaski, NY Court Reporters (13142)
Pulteney, NY Court Reporters (14874)
Pultneyville, NY Court Reporters (14538)
Purchase, NY Court Reporters (10577)
Purdys, NY Court Reporters (10578)
Purling, NY Court Reporters (12470)
Putnam Station, NY Court Reporters (12861)
Putnam Valley, NY Court Reporters (10579)
Pyrites, NY Court Reporters (13677)
Quaker Street, NY Court Reporters (12141)
Queens Village, NY Court Reporters (11427)
Queensbury, NY Court Reporters (12804)
Quogue, NY Court Reporters (11959)
Rainbow Lake, NY Court Reporters (12976)
Randolph, NY Court Reporters (14772)
Ransomville, NY Court Reporters (14131)
Raquette Lake, NY Court Reporters (13436)
Ravena, NY Court Reporters (12143)
Ray Brook, NY Court Reporters (12977)
Raymondville, NY Court Reporters (13678)
Reading Center, NY Court Reporters (14876)
Red Creek, NY Court Reporters (13143)
Red Hook, NY Court Reporters (12571)
Redfield, NY Court Reporters (13437)
Redford, NY Court Reporters (12978)
Redwood, NY Court Reporters (13679)
Rego Park, NY Court Reporters (11374)
Remsen, NY Court Reporters (13438)
Remsenburg, NY Court Reporters (11960)
Rensselaer, NY Court Reporters (12144)
Rensselaer Falls, NY Court Reporters (13680)
Rensselaerville, NY Court Reporters (12147)
Retsof, NY Court Reporters (14539)
Rexford, NY Court Reporters (12148)
Rexville, NY Court Reporters (14877)
Rhinebeck, NY Court Reporters (12572)
Rhinecliff, NY Court Reporters (12574)
Richburg, NY Court Reporters (14774)
Richfield Springs, NY Court Reporters (13439)
Richford, NY Court Reporters (13835)
Richland, NY Court Reporters (13144)
Richmond Hill, NY Court Reporters (11418)
Richmondville, NY Court Reporters (12149)
Richville, NY Court Reporters (13681)
Ridge, NY Court Reporters (11961)
Ridgewood, NY Court Reporters (11385)
Rifton, NY Court Reporters (12471)
Riparius, NY Court Reporters (12862)
Ripley, NY Court Reporters (14775)
Riverhead, NY Court Reporters (11901)
Rochester, NY Court Reporters (14602)
Rock City Falls, NY Court Reporters (12863)
Rock Hill, NY Court Reporters (12775)
Rock Stream, NY Court Reporters (14878)
Rock Tavern, NY Court Reporters (12575)
Rockaway Park, NY Court Reporters (11694)
Rockville Centre, NY Court Reporters (11570)
Rocky Point, NY Court Reporters (11778)
Rodman, NY Court Reporters (13682)
Rome, NY Court Reporters (13440)
Romulus, NY Court Reporters (14541)
Ronkonkoma, NY Court Reporters (11779)
Roosevelt, NY Court Reporters (11575)
Rooseveltown, NY Court Reporters (13683)
Roscoe, NY Court Reporters (12776)
Rose, NY Court Reporters (14542)
Roseboom, NY Court Reporters (13450)
Rosedale, NY Court Reporters (11422)
Rosendale, NY Court Reporters (12472)
Roslyn, NY Court Reporters (11576)
Roslyn Heights, NY Court Reporters (11577)
Rotterdam Junction, NY Court Reporters (12150)
Round Lake, NY Court Reporters (12151)
Round Top, NY Court Reporters (12473)
Rouses Point, NY Court Reporters (12979)
Roxbury, NY Court Reporters (12474)
Ruby, NY Court Reporters (12475)
Rush, NY Court Reporters (14543)
Rushford, NY Court Reporters (14777)
Rushville, NY Court Reporters (14544)
Russell, NY Court Reporters (13684)
Rye, NY Court Reporters (10580)
Sabael, NY Court Reporters (12864)
Sackets Harbor, NY Court Reporters (13685)
Sag Harbor, NY Court Reporters (11963)
Sagaponack, NY Court Reporters (11962)
Saint Albans, NY Court Reporters (11412)
Saint Bonaventure, NY Court Reporters (14778)
Saint James, NY Court Reporters (11780)
Saint Johnsville, NY Court Reporters (13452)
Saint Regis Falls, NY Court Reporters (12980)
Salamanca, NY Court Reporters (14779)
Salem, NY Court Reporters (12865)
Salisbury Center, NY Court Reporters (13454)
Salisbury Mills, NY Court Reporters (12577)
Salt Point, NY Court Reporters (12578)
Sanborn, NY Court Reporters (14132)
Sand Lake, NY Court Reporters (12153)
Sandusky, NY Court Reporters (14133)
Sandy Creek, NY Court Reporters (13145)
Sangerfield, NY Court Reporters (13455)
Saranac, NY Court Reporters (12981)
Saranac Lake, NY Court Reporters (12983)
Saratoga Springs, NY Court Reporters (12866)
Sardinia, NY Court Reporters (14134)
Saugerties, NY Court Reporters (12477)
Sauquoit, NY Court Reporters (13456)
Savannah, NY Court Reporters (13146)
Savona, NY Court Reporters (14879)
Sayville, NY Court Reporters (11782)
Scarsdale, NY Court Reporters (10583)
Schaghticoke, NY Court Reporters (12154)
Schenectady, NY Court Reporters (12301)
Schenevus, NY Court Reporters (12155)
Schodack Landing, NY Court Reporters (12156)
Schoharie, NY Court Reporters (12157)
Schroon Lake, NY Court Reporters (12870)
Schuyler Falls, NY Court Reporters (12985)
Schuyler Lake, NY Court Reporters (13457)
Schuylerville, NY Court Reporters (12871)
Scio, NY Court Reporters (14880)
Scipio Center, NY Court Reporters (13147)
Scottsburg, NY Court Reporters (14545)
Scottsville, NY Court Reporters (14546)
Sea Cliff, NY Court Reporters (11579)
Seaford, NY Court Reporters (11783)
Selden, NY Court Reporters (11784)
Selkirk, NY Court Reporters (12158)
Seneca Castle, NY Court Reporters (14547)
Seneca Falls, NY Court Reporters (13148)
Severance, NY Court Reporters (12872)
Shandaken, NY Court Reporters (12480)
Sharon Springs, NY Court Reporters (13459)
Shelter Island, NY Court Reporters (11964)
Shelter Island Heights, NY Court Reporters (11965)
Shenorock, NY Court Reporters (10587)
Sherburne, NY Court Reporters (13460)
Sheridan, NY Court Reporters (14135)
Sherman, NY Court Reporters (14781)
Sherrill, NY Court Reporters (13461)
Shinhopple, NY Court Reporters (13837)
Shirley, NY Court Reporters (11967)
Shokan, NY Court Reporters (12481)
Shoreham, NY Court Reporters (11786)
Shortsville, NY Court Reporters (14548)
Shrub Oak, NY Court Reporters (10588)
Shushan, NY Court Reporters (12873)
Sidney, NY Court Reporters (13838)
Sidney Center, NY Court Reporters (13839)
Silver Bay, NY Court Reporters (12874)
Silver Creek, NY Court Reporters (14136)
Silver Lake, NY Court Reporters (14549)
Silver Springs, NY Court Reporters (14550)
Sinclairville, NY Court Reporters (14782)
Skaneateles, NY Court Reporters (13152)
Skaneateles Falls, NY Court Reporters (13153)
Slate Hill, NY Court Reporters (10973)
Slaterville Springs, NY Court Reporters (14881)
Slingerlands, NY Court Reporters (12159)
Sloansville, NY Court Reporters (12160)
Sloatsburg, NY Court Reporters (10974)
Smallwood, NY Court Reporters (12778)
Smithboro, NY Court Reporters (13840)
Smithtown, NY Court Reporters (11745)
Smithville Flats, NY Court Reporters (13841)
Smyrna, NY Court Reporters (13464)
Sodus, NY Court Reporters (14551)
Sodus Point, NY Court Reporters (14555)
Solsville, NY Court Reporters (13465)
Somers, NY Court Reporters (10589)
Sonyea, NY Court Reporters (14556)
Sound Beach, NY Court Reporters (11789)
South Bethlehem, NY Court Reporters (12161)
South Butler, NY Court Reporters (13154)
South Byron, NY Court Reporters (14557)
South Cairo, NY Court Reporters (12482)
South Colton, NY Court Reporters (13687)
South Dayton, NY Court Reporters (14138)
South Fallsburg, NY Court Reporters (12779)
South Glens Falls, NY Court Reporters (12803)
South Jamesport, NY Court Reporters (11970)
South Kortright, NY Court Reporters (13842)
South Lima, NY Court Reporters (14558)
South New Berlin, NY Court Reporters (13843)
South Otselic, NY Court Reporters (13155)
South Ozone Park, NY Court Reporters (11420)
South Plymouth, NY Court Reporters (13844)
South Richmond Hill, NY Court Reporters (11419)
South Salem, NY Court Reporters (10590)
South Wales, NY Court Reporters (14139)
Southampton, NY Court Reporters (11968)
Southfields, NY Court Reporters (10975)
Southold, NY Court Reporters (11971)
Sparkill, NY Court Reporters (10976)
Sparrow Bush, NY Court Reporters (12780)
Speculator, NY Court Reporters (12164)
Spencer, NY Court Reporters (14883)
Spencerport, NY Court Reporters (14559)
Spencertown, NY Court Reporters (12165)
Speonk, NY Court Reporters (11972)
Sprakers, NY Court Reporters (12166)
Spring Brook, NY Court Reporters (14140)
Spring Glen, NY Court Reporters (12483)
Spring Valley, NY Court Reporters (10977)
Springfield Center, NY Court Reporters (13468)
Springfield Gardens, NY Court Reporters (11413)
Springville, NY Court Reporters (14141)
Springwater, NY Court Reporters (14560)
Staatsburg, NY Court Reporters (12580)
Stafford, NY Court Reporters (14143)
Stamford, NY Court Reporters (12167)
Stanfordville, NY Court Reporters (12581)
Stanley, NY Court Reporters (14561)
Star Lake, NY Court Reporters (13690)
Staten Island, NY Court Reporters (10301)
Steamburg, NY Court Reporters (14783)
Stella Niagara, NY Court Reporters (14144)
Stephentown, NY Court Reporters (12168)
Sterling, NY Court Reporters (13156)
Sterling Forest, NY Court Reporters (10979)
Stillwater, NY Court Reporters (12170)
Stittville, NY Court Reporters (13469)
Stockton, NY Court Reporters (14784)
Stone Ridge, NY Court Reporters (12484)
Stony Brook, NY Court Reporters (11790)
Stony Creek, NY Court Reporters (12878)
Stony Point, NY Court Reporters (10980)
Stormville, NY Court Reporters (12582)
Stottville, NY Court Reporters (12172)
Stow, NY Court Reporters (14785)
Stratford, NY Court Reporters (13470)
Strykersville, NY Court Reporters (14145)
Stuyvesant, NY Court Reporters (12173)
Stuyvesant Falls, NY Court Reporters (12174)
Suffern, NY Court Reporters (10901)
Sugar Loaf, NY Court Reporters (10981)
Summit, NY Court Reporters (12175)
Summitville, NY Court Reporters (12781)
Sundown, NY Court Reporters (12782)
Sunnyside, NY Court Reporters (11104)
Surprise, NY Court Reporters (12176)
Swain, NY Court Reporters (14884)
Swan Lake, NY Court Reporters (12783)
Sylvan Beach, NY Court Reporters (13157)
Syosset, NY Court Reporters (11773)
Syracuse, NY Court Reporters (13201)
Taberg, NY Court Reporters (13471)
Tallman, NY Court Reporters (10982)
Tannersville, NY Court Reporters (12485)
Tappan, NY Court Reporters (10983)
Tarrytown, NY Court Reporters (10591)
Thendara, NY Court Reporters (13472)
Theresa, NY Court Reporters (13691)
Thiells, NY Court Reporters (10984)
Thompson Ridge, NY Court Reporters (10985)
Thompsonville, NY Court Reporters (12784)
Thornwood, NY Court Reporters (10594)
Thousand Island Park, NY Court Reporters (13692)
Three Mile Bay, NY Court Reporters (13693)
Ticonderoga, NY Court Reporters (12883)
Tillson, NY Court Reporters (12486)
Tioga Center, NY Court Reporters (13845)
Tivoli, NY Court Reporters (12583)
Tomkins Cove, NY Court Reporters (10986)
Tonawanda, NY Court Reporters (14150)
Treadwell, NY Court Reporters (13846)
Tribes Hill, NY Court Reporters (12177)
Troupsburg, NY Court Reporters (14885)
Trout Creek, NY Court Reporters (13847)
Troy, NY Court Reporters (12179)
Trumansburg, NY Court Reporters (14886)
Truxton, NY Court Reporters (13158)
Tuckahoe, NY Court Reporters (10707)
Tully, NY Court Reporters (13159)
Tunnel, NY Court Reporters (13848)
Tupper Lake, NY Court Reporters (12986)
Turin, NY Court Reporters (13473)
Tuxedo Park, NY Court Reporters (10987)
Tyrone, NY Court Reporters (14887)
Ulster Park, NY Court Reporters (12487)
Unadilla, NY Court Reporters (13849)
Union Hill, NY Court Reporters (14563)
Union Springs, NY Court Reporters (13160)
Uniondale, NY Court Reporters (11553)
Unionville, NY Court Reporters (10988)
Upper Jay, NY Court Reporters (12987)
Upton, NY Court Reporters (11973)
Utica, NY Court Reporters (13501)
Vails Gate, NY Court Reporters (12584)
Valatie, NY Court Reporters (12184)
Valhalla, NY Court Reporters (10595)
Valley Cottage, NY Court Reporters (10989)
Valley Falls, NY Court Reporters (12185)
Valley Stream, NY Court Reporters (11580)
Van Buren Point, NY Court Reporters (14166)
Van Etten, NY Court Reporters (14889)
Van Hornesville, NY Court Reporters (13475)
Varysburg, NY Court Reporters (14167)
Verbank, NY Court Reporters (12585)
Vermontville, NY Court Reporters (12989)
Vernon, NY Court Reporters (13476)
Vernon Center, NY Court Reporters (13477)
Verona, NY Court Reporters (13478)
Verona Beach, NY Court Reporters (13162)
Verplanck, NY Court Reporters (10596)
Versailles, NY Court Reporters (14168)
Vestal, NY Court Reporters (13850)
Victor, NY Court Reporters (14564)
Victory Mills, NY Court Reporters (12884)
Voorheesville, NY Court Reporters (12186)
Waccabuc, NY Court Reporters (10597)
Waddington, NY Court Reporters (13694)
Wading River, NY Court Reporters (11792)
Wainscott, NY Court Reporters (11975)
Walden, NY Court Reporters (12586)
Wales Center, NY Court Reporters (14169)
Walker Valley, NY Court Reporters (12588)
Wallkill, NY Court Reporters (12589)
Walton, NY Court Reporters (13856)
Walworth, NY Court Reporters (14568)
Wampsville, NY Court Reporters (13163)
Wanakena, NY Court Reporters (13695)
Wantagh, NY Court Reporters (11793)
Wappingers Falls, NY Court Reporters (12590)
Warners, NY Court Reporters (13164)
Warnerville, NY Court Reporters (12187)
Warrensburg, NY Court Reporters (12885)
Warsaw, NY Court Reporters (14569)
Warwick, NY Court Reporters (10990)
Washington Mills, NY Court Reporters (13479)
Washingtonville, NY Court Reporters (10992)
Wassaic, NY Court Reporters (12592)
Water Mill, NY Court Reporters (11976)
Waterford, NY Court Reporters (12188)
Waterloo, NY Court Reporters (13165)
Waterport, NY Court Reporters (14571)
Watertown, NY Court Reporters (13601)
Waterville, NY Court Reporters (13480)
Watervliet, NY Court Reporters (12189)
Watkins Glen, NY Court Reporters (14891)
Waverly, NY Court Reporters (14892)
Wawarsing, NY Court Reporters (12489)
Wayland, NY Court Reporters (14572)
Wayne, NY Court Reporters (14893)
Webster, NY Court Reporters (14580)
Weedsport, NY Court Reporters (13166)
Wellesley Island, NY Court Reporters (13640)
Wells, NY Court Reporters (12190)
Wells Bridge, NY Court Reporters (13859)
Wellsburg, NY Court Reporters (14894)
Wellsville, NY Court Reporters (14895)
West Babylon, NY Court Reporters (11704)
West Bloomfield, NY Court Reporters (14585)
West Burlington, NY Court Reporters (13482)
West Camp, NY Court Reporters (12490)
West Chazy, NY Court Reporters (12992)
West Clarksville, NY Court Reporters (14786)
West Copake, NY Court Reporters (12593)
West Coxsackie, NY Court Reporters (12192)
West Davenport, NY Court Reporters (13860)
West Eaton, NY Court Reporters (13484)
West Edmeston, NY Court Reporters (13485)
West Falls, NY Court Reporters (14170)
West Fulton, NY Court Reporters (12194)
West Harrison, NY Court Reporters (10604)
West Haverstraw, NY Court Reporters (10993)
West Hempstead, NY Court Reporters (11552)
West Henrietta, NY Court Reporters (14586)
West Hurley, NY Court Reporters (12491)
West Islip, NY Court Reporters (11795)
West Kill, NY Court Reporters (12492)
West Lebanon, NY Court Reporters (12195)
West Leyden, NY Court Reporters (13489)
West Monroe, NY Court Reporters (13167)
West Nyack, NY Court Reporters (10994)
West Oneonta, NY Court Reporters (13861)
West Park, NY Court Reporters (12493)
West Point, NY Court Reporters (10996)
West Sand Lake, NY Court Reporters (12196)
West Sayville, NY Court Reporters (11796)
West Shokan, NY Court Reporters (12494)
West Stockholm, NY Court Reporters (13696)
West Valley, NY Court Reporters (14171)
West Winfield, NY Court Reporters (13491)
Westbrookville, NY Court Reporters (12785)
Westbury, NY Court Reporters (11590)
Westdale, NY Court Reporters (13483)
Westerlo, NY Court Reporters (12193)
Westernville, NY Court Reporters (13486)
Westfield, NY Court Reporters (14787)
Westford, NY Court Reporters (13488)
Westhampton, NY Court Reporters (11977)
Westhampton Beach, NY Court Reporters (11978)
Westmoreland, NY Court Reporters (13490)
Westons Mills, NY Court Reporters (14788)
Westport, NY Court Reporters (12993)
Westtown, NY Court Reporters (10998)
Wevertown, NY Court Reporters (12886)
Whippleville, NY Court Reporters (12995)
White Lake, NY Court Reporters (12786)
White Plains, NY Court Reporters (10601)
White Sulphur Springs, NY Court Reporters (12787)
Whitehall, NY Court Reporters (12887)
Whitesboro, NY Court Reporters (13492)
Whitestone, NY Court Reporters (11357)
Whitesville, NY Court Reporters (14897)
Whitney Point, NY Court Reporters (13862)
Willard, NY Court Reporters (14588)
Willet, NY Court Reporters (13863)
Williamson, NY Court Reporters (14589)
Williamstown, NY Court Reporters (13493)
Williston Park, NY Court Reporters (11596)
Willow, NY Court Reporters (12495)
Willsboro, NY Court Reporters (12996)
Willseyville, NY Court Reporters (13864)
Wilmington, NY Court Reporters (12997)
Wilson, NY Court Reporters (14172)
Windham, NY Court Reporters (12496)
Windsor, NY Court Reporters (13865)
Wingdale, NY Court Reporters (12594)
Winthrop, NY Court Reporters (13697)
Witherbee, NY Court Reporters (12998)
Wolcott, NY Court Reporters (14590)
Woodbourne, NY Court Reporters (12788)
Woodbury, NY Court Reporters (11797)
Woodgate, NY Court Reporters (13494)
Woodhaven, NY Court Reporters (11421)
Woodhull, NY Court Reporters (14898)
Woodmere, NY Court Reporters (11598)
Woodridge, NY Court Reporters (12789)
Woodside, NY Court Reporters (11377)
Woodstock, NY Court Reporters (12498)
Worcester, NY Court Reporters (12197)
Wurtsboro, NY Court Reporters (12790)
Wyandanch, NY Court Reporters (11798)
Wynantskill, NY Court Reporters (12198)
Wyoming, NY Court Reporters (14591)
Yaphank, NY Court Reporters (11980)
Yonkers, NY Court Reporters (10701)
York, NY Court Reporters (14592)
Yorkshire, NY Court Reporters (14173)
Yorktown Heights, NY Court Reporters (10598)
Yorkville, NY Court Reporters (13495)
Youngstown, NY Court Reporters (14174)
Youngsville, NY Court Reporters (12791)
Yulan, NY Court Reporters (12792)