North Carolina Court Reporters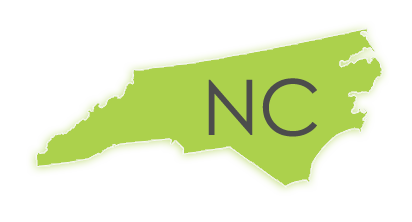 Need A Last Minute North Carolina Court Reporter? Book Yours Now.
It's the eleventh hour and you are still without a qualified Carolina Court Reporter. Your deposition is practically here and you need help. Good news! We're here to help.
Discovery Litigation Services is ready and able to provide you a skilled, certified North Carolina court reporter for your deposition regardless of time constraints and geography. Our real time, video enabled North Carolina court reporters have the experience you need.
Time constraints don't have to dictate the experience, expertise, and excellence you can expect from your court reporter. Just because it's down to the wire, it doesn't mean you can't still get quality. Don't sacrifice expertise in a time crunch. Discovery Litigation Services has the qualified North Carolina Court reporter you are looking for on standby.
Just schedule your deposition here and we will shuttle an experienced North Carolina court reporter straight to you.
Our real time court reporters are dedicated to providing stellar service to you. With a high level of accuracy, personal responsibility, and attention to speed your team of court reporters are ready to handle anything you require.
With Discovery Litigation Services, you get excellence. Discovery safeguards you from the pitfalls of freelance court reporters and one-off court reporting firms. We can handle the totality of your deposition with a smile. Discovery Litigation Services is founded by a seasoned court reporter with decades of experience. Our team is staffed with highly trained professionals who understand the importance of getting it done right the first time.
Eliminate the fear of losing transcripts
The issue of lost transcripts is a real one. There have been numerous stories of transcripts being lost or stolen. This is a major issue that can have disastrous effects on your case including losing the right to an appeal.
Discovery Litigation Services not only safeguards your transcript, we put it in the cloud.
We make it easy to access what you need wherever you are, with the safety of a vault.
The Discovery Litigation Services court reporters offer real time court reporting giving you an instant first draft of the transcript, with a quick turnaround for the official record - All of which is backed up to your online repository from which you can safely monitor your deposition and find all materials necessary for winning your case.
When you enlist the services of Discovery, you get a system of security backing you and your team and assurance that your vital materials are available when you need them.
The Tech That Makes Your Life Easier
When you think of court reporters, do you think "high tech"?
When you think "legal professional" does it conjure images of efficiency? Probably not at first blush. That is why Discovery Litigation Services is here.
We apply up-to-date technological solutions to streamline inefficiencies and ensure you get everything you need at the highest possible standard.
With our platform, you are empowered to run your deposition from anywhere you are. You are ensured to have the most qualified of individuals - be it court reporter or document review attorney - instantly and on demand.
Eliminate the paperwork and go digital.
The Discovery Litigation Service repository provides a secure cloud based solution to managing everything from simple invoices and statements to live streaming your deposition to a remote location.
The Discovery Litigation Services platform is your silver bullet in defeating inefficiency, in managing costs, and collaborating with your entire team seamlessly and without hiccups.
Discovery Litigation Services knows you have options with your litigation services. We are here to provide superior service, all the time, every time.
From finding a conference room to host your deposition to staffing it with a skilled court reporter, videographer and interpreter, Discovery Litigation Services will go above and beyond to fulfill your needs. We understand the importance of getting it done right. In our business, there is no margin for error.
Call Discovery at (855) 847-0999. See for yourself why so many call us their reporting company.
Schedule Your Deposition Now!
North Carolina Court Reporting Available In:
City Name
Aberdeen, NC Court Reporters (28315)
Advance, NC Court Reporters (27006)
Ahoskie, NC Court Reporters (27910)
Alamance, NC Court Reporters (27201)
Albemarle, NC Court Reporters (28001)
Albertson, NC Court Reporters (28508)
Alexander, NC Court Reporters (28701)
Alexis, NC Court Reporters (28006)
Alliance, NC Court Reporters (28509)
Almond, NC Court Reporters (28702)
Altamahaw, NC Court Reporters (27202)
Andrews, NC Court Reporters (28901)
Angier, NC Court Reporters (27501)
Ansonville, NC Court Reporters (28007)
Apex, NC Court Reporters (27502)
Arapahoe, NC Court Reporters (28510)
Ararat, NC Court Reporters (27007)
Arden, NC Court Reporters (28704)
Ash, NC Court Reporters (28420)
Asheboro, NC Court Reporters (27203)
Asheville, NC Court Reporters (28801)
Atkinson, NC Court Reporters (28421)
Atlantic, NC Court Reporters (28511)
Atlantic Beach, NC Court Reporters (28512)
Aulander, NC Court Reporters (27805)
Aurora, NC Court Reporters (27806)
Autryville, NC Court Reporters (28318)
Avon, NC Court Reporters (27915)
Ayden, NC Court Reporters (28513)
Aydlett, NC Court Reporters (27916)
Badin, NC Court Reporters (28009)
Bahama, NC Court Reporters (27503)
Bailey, NC Court Reporters (27807)
Bakersville, NC Court Reporters (28705)
Balsam, NC Court Reporters (28707)
Balsam Grove, NC Court Reporters (28708)
Banner Elk, NC Court Reporters (28604)
Barco, NC Court Reporters (27917)
Barium Springs, NC Court Reporters (28010)
Barnardsville, NC Court Reporters (28709)
Barnesville, NC Court Reporters (28319)
Bat Cave, NC Court Reporters (28710)
Bath, NC Court Reporters (27808)
Battleboro, NC Court Reporters (27809)
Bayboro, NC Court Reporters (28515)
Bear Creek, NC Court Reporters (27207)
Beaufort, NC Court Reporters (28516)
Belews Creek, NC Court Reporters (27009)
Belhaven, NC Court Reporters (27810)
Bellarthur, NC Court Reporters (27811)
Belmont, NC Court Reporters (28012)
Belvidere, NC Court Reporters (27919)
Bennett, NC Court Reporters (27208)
Benson, NC Court Reporters (27504)
Bessemer City, NC Court Reporters (28016)
Bethania, NC Court Reporters (27010)
Bethel, NC Court Reporters (27812)
Beulaville, NC Court Reporters (28518)
Biscoe, NC Court Reporters (27209)
Black Creek, NC Court Reporters (27813)
Black Mountain, NC Court Reporters (28711)
Bladenboro, NC Court Reporters (28320)
Blanch, NC Court Reporters (27212)
Blounts Creek, NC Court Reporters (27814)
Blowing Rock, NC Court Reporters (28605)
Boiling Springs, NC Court Reporters (28017)
Bolivia, NC Court Reporters (28422)
Bolton, NC Court Reporters (28423)
Bonlee, NC Court Reporters (27213)
Boomer, NC Court Reporters (28606)
Boone, NC Court Reporters (28607)
Boonville, NC Court Reporters (27011)
Bostic, NC Court Reporters (28018)
Brasstown, NC Court Reporters (28902)
Brevard, NC Court Reporters (28712)
Bridgeton, NC Court Reporters (28519)
Broadway, NC Court Reporters (27505)
Browns Summit, NC Court Reporters (27214)
Brunswick, NC Court Reporters (28424)
Bryson City, NC Court Reporters (28713)
Buies Creek, NC Court Reporters (27506)
Bullock, NC Court Reporters (27507)
Bunn, NC Court Reporters (27508)
Bunnlevel, NC Court Reporters (28323)
Burgaw, NC Court Reporters (28425)
Burlington, NC Court Reporters (27215)
Burnsville, NC Court Reporters (28714)
Butner, NC Court Reporters (27509)
Buxton, NC Court Reporters (27920)
Bynum, NC Court Reporters (27228)
Calabash, NC Court Reporters (28467)
Calypso, NC Court Reporters (28325)
Camden, NC Court Reporters (27921)
Cameron, NC Court Reporters (28326)
Camp Lejeune, NC Court Reporters (28542)
Candler, NC Court Reporters (28715)
Candor, NC Court Reporters (27229)
Canton, NC Court Reporters (28716)
Caroleen, NC Court Reporters (28019)
Carolina Beach, NC Court Reporters (28428)
Carrboro, NC Court Reporters (27510)
Carthage, NC Court Reporters (28327)
Cary, NC Court Reporters (27511)
Casar, NC Court Reporters (28020)
Cashiers, NC Court Reporters (28717)
Castalia, NC Court Reporters (27816)
Castle Hayne, NC Court Reporters (28429)
Catawba, NC Court Reporters (28609)
Cedar Falls, NC Court Reporters (27230)
Cedar Grove, NC Court Reporters (27231)
Cedar Island, NC Court Reporters (28520)
Cedar Mountain, NC Court Reporters (28718)
Cerro Gordo, NC Court Reporters (28430)
Chadbourn, NC Court Reporters (28431)
Chapel Hill, NC Court Reporters (27514)
Charlotte, NC Court Reporters (28201)
Cherokee, NC Court Reporters (28719)
Cherry Point, NC Court Reporters (28533)
Cherryville, NC Court Reporters (28021)
Chimney Rock, NC Court Reporters (28720)
China Grove, NC Court Reporters (28023)
Chinquapin, NC Court Reporters (28521)
Chocowinity, NC Court Reporters (27817)
Claremont, NC Court Reporters (28610)
Clarendon, NC Court Reporters (28432)
Clarkton, NC Court Reporters (28433)
Clayton, NC Court Reporters (27520)
Clemmons, NC Court Reporters (27012)
Cleveland, NC Court Reporters (27013)
Cliffside, NC Court Reporters (28024)
Climax, NC Court Reporters (27233)
Clinton, NC Court Reporters (28328)
Clyde, NC Court Reporters (28721)
Coats, NC Court Reporters (27521)
Cofield, NC Court Reporters (27922)
Coinjock, NC Court Reporters (27923)
Colerain, NC Court Reporters (27924)
Colfax, NC Court Reporters (27235)
Collettsville, NC Court Reporters (28611)
Columbia, NC Court Reporters (27925)
Columbus, NC Court Reporters (28722)
Comfort, NC Court Reporters (28522)
Como, NC Court Reporters (27818)
Concord, NC Court Reporters (28025)
Conetoe, NC Court Reporters (27819)
Connellys Springs, NC Court Reporters (28612)
Conover, NC Court Reporters (28613)
Conway, NC Court Reporters (27820)
Cooleemee, NC Court Reporters (27014)
Corapeake, NC Court Reporters (27926)
Cordova, NC Court Reporters (28330)
Cornelius, NC Court Reporters (28031)
Corolla, NC Court Reporters (27927)
Council, NC Court Reporters (28434)
Cove City, NC Court Reporters (28523)
Cramerton, NC Court Reporters (28032)
Creedmoor, NC Court Reporters (27522)
Creston, NC Court Reporters (28615)
Creswell, NC Court Reporters (27928)
Crossnore, NC Court Reporters (28616)
Crouse, NC Court Reporters (28033)
Crumpler, NC Court Reporters (28617)
Culberson, NC Court Reporters (28903)
Cullowhee, NC Court Reporters (28723)
Cumberland, NC Court Reporters (28331)
Cumnock, NC Court Reporters (27237)
Currie, NC Court Reporters (28435)
Currituck, NC Court Reporters (27929)
Dallas, NC Court Reporters (28034)
Dana, NC Court Reporters (28724)
Danbury, NC Court Reporters (27016)
Davidson, NC Court Reporters (28035)
Davis, NC Court Reporters (28524)
Deep Gap, NC Court Reporters (28618)
Deep Run, NC Court Reporters (28525)
Delco, NC Court Reporters (28436)
Denton, NC Court Reporters (27239)
Denver, NC Court Reporters (28037)
Dillsboro, NC Court Reporters (28725)
Dobson, NC Court Reporters (27017)
Dover, NC Court Reporters (28526)
Drexel, NC Court Reporters (28619)
Dublin, NC Court Reporters (28332)
Dudley, NC Court Reporters (28333)
Dunn, NC Court Reporters (28334)
Durants Neck, NC Court Reporters (27930)
Durham, NC Court Reporters (27701)
Eagle Springs, NC Court Reporters (27242)
Earl, NC Court Reporters (28038)
East Bend, NC Court Reporters (27018)
East Flat Rock, NC Court Reporters (28726)
East Spencer, NC Court Reporters (28039)
Eden, NC Court Reporters (27288)
Edenton, NC Court Reporters (27932)
Edneyville, NC Court Reporters (28727)
Edward, NC Court Reporters (27821)
Efland, NC Court Reporters (27243)
Elizabeth City, NC Court Reporters (27906)
Elizabethtown, NC Court Reporters (28337)
Elk Park, NC Court Reporters (28622)
Elkin, NC Court Reporters (28621)
Ellenboro, NC Court Reporters (28040)
Ellerbe, NC Court Reporters (28338)
Elm City, NC Court Reporters (27822)
Elon, NC Court Reporters (27244)
Emerald Isle, NC Court Reporters (28594)
Enfield, NC Court Reporters (27823)
Engelhard, NC Court Reporters (27824)
Enka, NC Court Reporters (28728)
Ennice, NC Court Reporters (28623)
Ernul, NC Court Reporters (28527)
Erwin, NC Court Reporters (28339)
Ether, NC Court Reporters (27247)
Etowah, NC Court Reporters (28729)
Eure, NC Court Reporters (27935)
Everetts, NC Court Reporters (27825)
Evergreen, NC Court Reporters (28438)
Fair Bluff, NC Court Reporters (28439)
Fairfield, NC Court Reporters (27826)
Fairmont, NC Court Reporters (28340)
Fairview, NC Court Reporters (28730)
Faison, NC Court Reporters (28341)
Faith, NC Court Reporters (28041)
Falcon, NC Court Reporters (28342)
Falkland, NC Court Reporters (27827)
Fallston, NC Court Reporters (28042)
Farmville, NC Court Reporters (27828)
Fayetteville, NC Court Reporters (28301)
Ferguson, NC Court Reporters (28624)
Flat Rock, NC Court Reporters (28731)
Fleetwood, NC Court Reporters (28626)
Fletcher, NC Court Reporters (28732)
Fontana Dam, NC Court Reporters (28733)
Forest City, NC Court Reporters (28043)
Fort Bragg, NC Court Reporters (28307)
Fountain, NC Court Reporters (27829)
Four Oaks, NC Court Reporters (27524)
Franklin, NC Court Reporters (28734)
Franklinton, NC Court Reporters (27525)
Franklinville, NC Court Reporters (27248)
Fremont, NC Court Reporters (27830)
Frisco, NC Court Reporters (27936)
Fuquay Varina, NC Court Reporters (27526)
Garland, NC Court Reporters (28441)
Garner, NC Court Reporters (27529)
Garysburg, NC Court Reporters (27831)
Gaston, NC Court Reporters (27832)
Gastonia, NC Court Reporters (28052)
Gates, NC Court Reporters (27937)
Gatesville, NC Court Reporters (27938)
Germanton, NC Court Reporters (27019)
Gerton, NC Court Reporters (28735)
Gibson, NC Court Reporters (28343)
Gibsonville, NC Court Reporters (27249)
Glade Valley, NC Court Reporters (28627)
Glen Alpine, NC Court Reporters (28628)
Glendale Springs, NC Court Reporters (28629)
Glenville, NC Court Reporters (28736)
Glenwood, NC Court Reporters (28737)
Gloucester, NC Court Reporters (28528)
Godwin, NC Court Reporters (28344)
Gold Hill, NC Court Reporters (28071)
Goldsboro, NC Court Reporters (27530)
Goldston, NC Court Reporters (27252)
Graham, NC Court Reporters (27253)
Grandy, NC Court Reporters (27939)
Granite Falls, NC Court Reporters (28630)
Granite Quarry, NC Court Reporters (28072)
Grantsboro, NC Court Reporters (28529)
Grassy Creek, NC Court Reporters (28631)
Green Mountain, NC Court Reporters (28740)
Greensboro, NC Court Reporters (27401)
Greenville, NC Court Reporters (27833)
Grifton, NC Court Reporters (28530)
Grimesland, NC Court Reporters (27837)
Grover, NC Court Reporters (28073)
Gulf, NC Court Reporters (27256)
Halifax, NC Court Reporters (27839)
Hallsboro, NC Court Reporters (28442)
Hamilton, NC Court Reporters (27840)
Hamlet, NC Court Reporters (28345)
Hampstead, NC Court Reporters (28443)
Hamptonville, NC Court Reporters (27020)
Harbinger, NC Court Reporters (27941)
Harkers Island, NC Court Reporters (28531)
Harmony, NC Court Reporters (28634)
Harrells, NC Court Reporters (28444)
Harrellsville, NC Court Reporters (27942)
Harris, NC Court Reporters (28074)
Harrisburg, NC Court Reporters (28075)
Hassell, NC Court Reporters (27841)
Hatteras, NC Court Reporters (27943)
Havelock, NC Court Reporters (28532)
Haw River, NC Court Reporters (27258)
Hayesville, NC Court Reporters (28904)
Hays, NC Court Reporters (28635)
Hazelwood, NC Court Reporters (28738)
Henderson, NC Court Reporters (27536)
Hendersonville, NC Court Reporters (28739)
Henrico, NC Court Reporters (27842)
Henrietta, NC Court Reporters (28076)
Hertford, NC Court Reporters (27944)
Hickory, NC Court Reporters (28601)
Hiddenite, NC Court Reporters (28636)
High Point, NC Court Reporters (27260)
High Shoals, NC Court Reporters (28077)
Highfalls, NC Court Reporters (27259)
Highlands, NC Court Reporters (28741)
Hildebran, NC Court Reporters (28637)
Hillsborough, NC Court Reporters (27278)
Hobbsville, NC Court Reporters (27946)
Hobgood, NC Court Reporters (27843)
Hobucken, NC Court Reporters (28537)
Hoffman, NC Court Reporters (28347)
Hollister, NC Court Reporters (27844)
Holly Ridge, NC Court Reporters (28445)
Holly Springs, NC Court Reporters (27540)
Hookerton, NC Court Reporters (28538)
Hope Mills, NC Court Reporters (28348)
Horse Shoe, NC Court Reporters (28742)
Hot Springs, NC Court Reporters (28743)
Hubert, NC Court Reporters (28539)
Hudson, NC Court Reporters (28638)
Huntersville, NC Court Reporters (28070)
Hurdle Mills, NC Court Reporters (27541)
Icard, NC Court Reporters (28666)
Indian Trail, NC Court Reporters (28079)
Ingold, NC Court Reporters (28446)
Iron Station, NC Court Reporters (28080)
Ivanhoe, NC Court Reporters (28447)
Jackson, NC Court Reporters (27845)
Jackson Springs, NC Court Reporters (27281)
Jacksonville, NC Court Reporters (28540)
Jamestown, NC Court Reporters (27282)
Jamesville, NC Court Reporters (27846)
Jarvisburg, NC Court Reporters (27947)
Jefferson, NC Court Reporters (28640)
Jonas Ridge, NC Court Reporters (28641)
Jonesville, NC Court Reporters (28642)
Julian, NC Court Reporters (27283)
Kannapolis, NC Court Reporters (28081)
Kelford, NC Court Reporters (27847)
Kelly, NC Court Reporters (28448)
Kenansville, NC Court Reporters (28349)
Kenly, NC Court Reporters (27542)
Kernersville, NC Court Reporters (27284)
Kill Devil Hills, NC Court Reporters (27948)
King, NC Court Reporters (27021)
Kings Mountain, NC Court Reporters (28086)
Kinston, NC Court Reporters (28501)
Kipling, NC Court Reporters (27543)
Kittrell, NC Court Reporters (27544)
Kitty Hawk, NC Court Reporters (27949)
Knightdale, NC Court Reporters (27545)
Knotts Island, NC Court Reporters (27950)
Kure Beach, NC Court Reporters (28449)
La Grange, NC Court Reporters (28551)
Lake Junaluska, NC Court Reporters (28745)
Lake Lure, NC Court Reporters (28746)
Lake Toxaway, NC Court Reporters (28747)
Lake Waccamaw, NC Court Reporters (28450)
Lakeview, NC Court Reporters (28350)
Landis, NC Court Reporters (28088)
Lansing, NC Court Reporters (28643)
Lattimore, NC Court Reporters (28089)
Laurel Hill, NC Court Reporters (28351)
Laurel Springs, NC Court Reporters (28644)
Laurinburg, NC Court Reporters (28352)
Lawndale, NC Court Reporters (28090)
Lawsonville, NC Court Reporters (27022)
Leasburg, NC Court Reporters (27291)
Leicester, NC Court Reporters (28748)
Leland, NC Court Reporters (28451)
Lemon Springs, NC Court Reporters (28355)
Lenoir, NC Court Reporters (28633)
Lewiston Woodville, NC Court Reporters (27849)
Lewisville, NC Court Reporters (27023)
Lexington, NC Court Reporters (27292)
Liberty, NC Court Reporters (27298)
Lilesville, NC Court Reporters (28091)
Lillington, NC Court Reporters (27546)
Lincolnton, NC Court Reporters (28092)
Linden, NC Court Reporters (28356)
Linville, NC Court Reporters (28646)
Linville Falls, NC Court Reporters (28647)
Linwood, NC Court Reporters (27299)
Little Switzerland, NC Court Reporters (28749)
Littleton, NC Court Reporters (27850)
Locust, NC Court Reporters (28097)
Longwood, NC Court Reporters (28452)
Louisburg, NC Court Reporters (27549)
Lowell, NC Court Reporters (28098)
Lowgap, NC Court Reporters (27024)
Lowland, NC Court Reporters (28552)
Lucama, NC Court Reporters (27851)
Lumber Bridge, NC Court Reporters (28357)
Lumberton, NC Court Reporters (28358)
Lynn, NC Court Reporters (28750)
Macclesfield, NC Court Reporters (27852)
Macon, NC Court Reporters (27551)
Madison, NC Court Reporters (27025)
Maggie Valley, NC Court Reporters (28751)
Magnolia, NC Court Reporters (28453)
Maiden, NC Court Reporters (28650)
Mamers, NC Court Reporters (27552)
Manns Harbor, NC Court Reporters (27953)
Manson, NC Court Reporters (27553)
Manteo, NC Court Reporters (27954)
Maple, NC Court Reporters (27956)
Maple Hill, NC Court Reporters (28454)
Marble, NC Court Reporters (28905)
Margarettsville, NC Court Reporters (27853)
Marietta, NC Court Reporters (28362)
Marion, NC Court Reporters (28752)
Mars Hill, NC Court Reporters (28754)
Marshall, NC Court Reporters (28753)
Marshallberg, NC Court Reporters (28553)
Marshville, NC Court Reporters (28103)
Marston, NC Court Reporters (28363)
Matthews, NC Court Reporters (28104)
Maury, NC Court Reporters (28554)
Maxton, NC Court Reporters (28364)
Mayodan, NC Court Reporters (27027)
Maysville, NC Court Reporters (28555)
Mc Grady, NC Court Reporters (28649)
Mc Leansville, NC Court Reporters (27301)
McAdenville, NC Court Reporters (28101)
McCain, NC Court Reporters (28361)
McCutcheon Field, NC Court Reporters (28545)
McFarlan, NC Court Reporters (28102)
Mebane, NC Court Reporters (27302)
Merritt, NC Court Reporters (28556)
Merry Hill, NC Court Reporters (27957)
Micaville, NC Court Reporters (28755)
Micro, NC Court Reporters (27555)
Middleburg, NC Court Reporters (27556)
Middlesex, NC Court Reporters (27557)
Midland, NC Court Reporters (28107)
Midway Park, NC Court Reporters (28544)
Mill Spring, NC Court Reporters (28756)
Millers Creek, NC Court Reporters (28651)
Milton, NC Court Reporters (27305)
Milwaukee, NC Court Reporters (27854)
Mineral Springs, NC Court Reporters (28108)
Minneapolis, NC Court Reporters (28652)
Misenheimer, NC Court Reporters (28109)
Mocksville, NC Court Reporters (27028)
Moncure, NC Court Reporters (27559)
Monroe, NC Court Reporters (28110)
Montezuma, NC Court Reporters (28653)
Montreat, NC Court Reporters (28757)
Mooresboro, NC Court Reporters (28114)
Mooresville, NC Court Reporters (28115)
Moravian Falls, NC Court Reporters (28654)
Morehead City, NC Court Reporters (28557)
Morganton, NC Court Reporters (28655)
Morrisville, NC Court Reporters (27560)
Morven, NC Court Reporters (28119)
Mount Airy, NC Court Reporters (27030)
Mount Gilead, NC Court Reporters (27306)
Mount Holly, NC Court Reporters (28120)
Mount Mourne, NC Court Reporters (28123)
Mount Olive, NC Court Reporters (28365)
Mount Pleasant, NC Court Reporters (28124)
Mount Ulla, NC Court Reporters (28125)
Mountain Home, NC Court Reporters (28758)
Moyock, NC Court Reporters (27958)
Murfreesboro, NC Court Reporters (27855)
Murphy, NC Court Reporters (28906)
Nags Head, NC Court Reporters (27959)
Nakina, NC Court Reporters (28455)
Naples, NC Court Reporters (28760)
Nashville, NC Court Reporters (27856)
Nebo, NC Court Reporters (28761)
New Bern, NC Court Reporters (28560)
New Hill, NC Court Reporters (27562)
New London, NC Court Reporters (28127)
Newell, NC Court Reporters (28126)
Newland, NC Court Reporters (28657)
Newport, NC Court Reporters (28570)
Newton, NC Court Reporters (28658)
Newton Grove, NC Court Reporters (28366)
Norlina, NC Court Reporters (27563)
Norman, NC Court Reporters (28367)
North Wilkesboro, NC Court Reporters (28656)
Norwood, NC Court Reporters (28128)
Oak City, NC Court Reporters (27857)
Oak Island, NC Court Reporters (28465)
Oak Ridge, NC Court Reporters (27310)
Oakboro, NC Court Reporters (28129)
Ocean Isle Beach, NC Court Reporters (28469)
Ocracoke, NC Court Reporters (27960)
Old Fort, NC Court Reporters (28762)
Olin, NC Court Reporters (28660)
Olivia, NC Court Reporters (28368)
Oriental, NC Court Reporters (28571)
Orrum, NC Court Reporters (28369)
Otto, NC Court Reporters (28763)
Oxford, NC Court Reporters (27565)
Pantego, NC Court Reporters (27860)
Parkton, NC Court Reporters (28371)
Parmele, NC Court Reporters (27861)
Patterson, NC Court Reporters (28661)
Paw Creek, NC Court Reporters (28130)
Peachland, NC Court Reporters (28133)
Pelham, NC Court Reporters (27311)
Pembroke, NC Court Reporters (28372)
Pendleton, NC Court Reporters (27862)
Penland, NC Court Reporters (28765)
Penrose, NC Court Reporters (28766)
Pfafftown, NC Court Reporters (27040)
Pikeville, NC Court Reporters (27863)
Pilot Mountain, NC Court Reporters (27041)
Pine Hall, NC Court Reporters (27042)
Pine Level, NC Court Reporters (27568)
Pinebluff, NC Court Reporters (28373)
Pinehurst, NC Court Reporters (28370)
Pineola, NC Court Reporters (28662)
Pinetops, NC Court Reporters (27864)
Pinetown, NC Court Reporters (27865)
Pineville, NC Court Reporters (28134)
Piney Creek, NC Court Reporters (28663)
Pink Hill, NC Court Reporters (28572)
Pinnacle, NC Court Reporters (27043)
Pisgah Forest, NC Court Reporters (28768)
Pittsboro, NC Court Reporters (27312)
Pleasant Garden, NC Court Reporters (27313)
Pleasant Hill, NC Court Reporters (27866)
Plumtree, NC Court Reporters (28664)
Plymouth, NC Court Reporters (27962)
Point Harbor, NC Court Reporters (27964)
Polkton, NC Court Reporters (28135)
Polkville, NC Court Reporters (28136)
Pollocksville, NC Court Reporters (28573)
Pope Air Force Base, NC Court Reporters (28308)
Poplar Branch, NC Court Reporters (27965)
Potecasi, NC Court Reporters (27867)
Powells Point, NC Court Reporters (27966)
Powellsville, NC Court Reporters (27967)
Princeton, NC Court Reporters (27569)
Proctorville, NC Court Reporters (28375)
Prospect Hill, NC Court Reporters (27314)
Providence, NC Court Reporters (27315)
Purlear, NC Court Reporters (28665)
Raeford, NC Court Reporters (28376)
Raleigh, NC Court Reporters (27601)
Ramseur, NC Court Reporters (27316)
Randleman, NC Court Reporters (27317)
Red Oak, NC Court Reporters (27868)
Red Springs, NC Court Reporters (28377)
Reidsville, NC Court Reporters (27320)
Rex, NC Court Reporters (28378)
Rhodhiss, NC Court Reporters (28667)
Rich Square, NC Court Reporters (27869)
Richfield, NC Court Reporters (28137)
Richlands, NC Court Reporters (28574)
Ridgecrest, NC Court Reporters (28770)
Ridgeway, NC Court Reporters (27570)
Riegelwood, NC Court Reporters (28456)
Roanoke Rapids, NC Court Reporters (27870)
Roaring Gap, NC Court Reporters (28668)
Roaring River, NC Court Reporters (28669)
Robbins, NC Court Reporters (27325)
Robbinsville, NC Court Reporters (28771)
Robersonville, NC Court Reporters (27871)
Rockingham, NC Court Reporters (28379)
Rockwell, NC Court Reporters (28138)
Rocky Mount, NC Court Reporters (27801)
Rocky Point, NC Court Reporters (28457)
Rodanthe, NC Court Reporters (27968)
Roduco, NC Court Reporters (27969)
Rolesville, NC Court Reporters (27571)
Ronda, NC Court Reporters (28670)
Roper, NC Court Reporters (27970)
Rose Hill, NC Court Reporters (28458)
Roseboro, NC Court Reporters (28382)
Rosman, NC Court Reporters (28772)
Rougemont, NC Court Reporters (27572)
Rowland, NC Court Reporters (28383)
Roxboro, NC Court Reporters (27573)
Roxobel, NC Court Reporters (27872)
Ruffin, NC Court Reporters (27326)
Rural Hall, NC Court Reporters (27045)
Rutherford College, NC Court Reporters (28671)
Rutherfordton, NC Court Reporters (28139)
Saint Pauls, NC Court Reporters (28384)
Salemburg, NC Court Reporters (28385)
Salisbury, NC Court Reporters (28144)
Salter Path, NC Court Reporters (28575)
Saluda, NC Court Reporters (28773)
Salvo, NC Court Reporters (27972)
Sandy Ridge, NC Court Reporters (27046)
Sanford, NC Court Reporters (27330)
Sapphire, NC Court Reporters (28774)
Saratoga, NC Court Reporters (27873)
Saxapahaw, NC Court Reporters (27340)
Scaly Mountain, NC Court Reporters (28775)
Scotland Neck, NC Court Reporters (27874)
Scotts, NC Court Reporters (28699)
Scottville, NC Court Reporters (28672)
Scranton, NC Court Reporters (27875)
Seaboard, NC Court Reporters (27876)
Seagrove, NC Court Reporters (27341)
Sealevel, NC Court Reporters (28577)
Sedalia, NC Court Reporters (27342)
Selma, NC Court Reporters (27576)
Semora, NC Court Reporters (27343)
Seven Springs, NC Court Reporters (28578)
Severn, NC Court Reporters (27877)
Shallotte, NC Court Reporters (28459)
Shannon, NC Court Reporters (28386)
Sharpsburg, NC Court Reporters (27878)
Shawboro, NC Court Reporters (27973)
Shelby, NC Court Reporters (28150)
Sherrills Ford, NC Court Reporters (28673)
Shiloh, NC Court Reporters (27974)
Siler City, NC Court Reporters (27344)
Siloam, NC Court Reporters (27047)
Simpson, NC Court Reporters (27879)
Sims, NC Court Reporters (27880)
Skyland, NC Court Reporters (28776)
Smithfield, NC Court Reporters (27577)
Smyrna, NC Court Reporters (28579)
Sneads Ferry, NC Court Reporters (28460)
Snow Camp, NC Court Reporters (27349)
Snow Hill, NC Court Reporters (28580)
Sophia, NC Court Reporters (27350)
South Mills, NC Court Reporters (27976)
Southern Pines, NC Court Reporters (28387)
Southmont, NC Court Reporters (27351)
Southport, NC Court Reporters (28461)
Sparta, NC Court Reporters (28675)
Speed, NC Court Reporters (27881)
Spencer, NC Court Reporters (28159)
Spindale, NC Court Reporters (28160)
Spring Hope, NC Court Reporters (27882)
Spring Lake, NC Court Reporters (28390)
Spruce Pine, NC Court Reporters (28777)
Stacy, NC Court Reporters (28581)
Staley, NC Court Reporters (27355)
Stanfield, NC Court Reporters (28163)
Stanley, NC Court Reporters (28164)
Stantonsburg, NC Court Reporters (27883)
Star, NC Court Reporters (27356)
State Road, NC Court Reporters (28676)
Statesville, NC Court Reporters (28625)
Stedman, NC Court Reporters (28391)
Stella, NC Court Reporters (28582)
Stem, NC Court Reporters (27581)
Stokes, NC Court Reporters (27884)
Stokesdale, NC Court Reporters (27357)
Stoneville, NC Court Reporters (27048)
Stonewall, NC Court Reporters (28583)
Stony Point, NC Court Reporters (28678)
Stovall, NC Court Reporters (27582)
Stumpy Point, NC Court Reporters (27978)
Sugar Grove, NC Court Reporters (28679)
Summerfield, NC Court Reporters (27358)
Sunbury, NC Court Reporters (27979)
Sunset Beach, NC Court Reporters (28468)
Supply, NC Court Reporters (28462)
Swannanoa, NC Court Reporters (28778)
Swanquarter, NC Court Reporters (27885)
Swansboro, NC Court Reporters (28584)
Swepsonville, NC Court Reporters (27359)
Sylva, NC Court Reporters (28779)
Tabor City, NC Court Reporters (28463)
Tar Heel, NC Court Reporters (28392)
Tarawa Terrace, NC Court Reporters (28543)
Tarboro, NC Court Reporters (27886)
Taylorsville, NC Court Reporters (28681)
Teachey, NC Court Reporters (28464)
Terrell, NC Court Reporters (28682)
Thomasville, NC Court Reporters (27360)
Thurmond, NC Court Reporters (28683)
Tillery, NC Court Reporters (27887)
Timberlake, NC Court Reporters (27583)
Toast, NC Court Reporters (27049)
Tobaccoville, NC Court Reporters (27050)
Todd, NC Court Reporters (28684)
Topton, NC Court Reporters (28781)
Townsville, NC Court Reporters (27584)
Traphill, NC Court Reporters (28685)
Trenton, NC Court Reporters (28585)
Trinity, NC Court Reporters (27370)
Troutman, NC Court Reporters (28166)
Troy, NC Court Reporters (27371)
Tryon, NC Court Reporters (28782)
Tuckasegee, NC Court Reporters (28783)
Turkey, NC Court Reporters (28393)
Turnersburg, NC Court Reporters (28688)
Tuxedo, NC Court Reporters (28784)
Tyner, NC Court Reporters (27980)
Union Grove, NC Court Reporters (28689)
Union Mills, NC Court Reporters (28167)
Valdese, NC Court Reporters (28690)
Vale, NC Court Reporters (28168)
Valle Crucis, NC Court Reporters (28691)
Vanceboro, NC Court Reporters (28586)
Vandemere, NC Court Reporters (28587)
Vass, NC Court Reporters (28394)
Vaughan, NC Court Reporters (27586)
Vilas, NC Court Reporters (28692)
Waco, NC Court Reporters (28169)
Wade, NC Court Reporters (28395)
Wadesboro, NC Court Reporters (28170)
Wagram, NC Court Reporters (28396)
Wake Forest, NC Court Reporters (27587)
Walkertown, NC Court Reporters (27051)
Wallace, NC Court Reporters (28466)
Wallburg, NC Court Reporters (27373)
Walnut Cove, NC Court Reporters (27052)
Walstonburg, NC Court Reporters (27888)
Wanchese, NC Court Reporters (27981)
Warne, NC Court Reporters (28909)
Warrensville, NC Court Reporters (28693)
Warrenton, NC Court Reporters (27589)
Warsaw, NC Court Reporters (28398)
Washington, NC Court Reporters (27889)
Waves, NC Court Reporters (27982)
Waxhaw, NC Court Reporters (28173)
Waynesville, NC Court Reporters (28785)
Weaverville, NC Court Reporters (28787)
Webster, NC Court Reporters (28788)
Welcome, NC Court Reporters (27374)
Weldon, NC Court Reporters (27890)
Wendell, NC Court Reporters (27591)
Wentworth, NC Court Reporters (27375)
West End, NC Court Reporters (27376)
West Jefferson, NC Court Reporters (28694)
Westfield, NC Court Reporters (27053)
Whitakers, NC Court Reporters (27891)
White Oak, NC Court Reporters (28399)
White Plains, NC Court Reporters (27031)
Whiteville, NC Court Reporters (28472)
Whitsett, NC Court Reporters (27377)
Whittier, NC Court Reporters (28789)
Wilkesboro, NC Court Reporters (28697)
Willard, NC Court Reporters (28478)
Williamston, NC Court Reporters (27892)
Williston, NC Court Reporters (28589)
Willow Spring, NC Court Reporters (27592)
Wilmington, NC Court Reporters (28401)
Wilson, NC Court Reporters (27893)
Wilsons Mills, NC Court Reporters (27593)
Windsor, NC Court Reporters (27983)
Winfall, NC Court Reporters (27985)
Wingate, NC Court Reporters (28174)
Winnabow, NC Court Reporters (28479)
Winston Salem, NC Court Reporters (27101)
Winston-Salem, NC Court Reporters (27120)
Winterville, NC Court Reporters (28590)
Winton, NC Court Reporters (27986)
Wise, NC Court Reporters (27594)
Woodland, NC Court Reporters (27897)
Woodleaf, NC Court Reporters (27054)
Wrightsville Beach, NC Court Reporters (28480)
Yadkinville, NC Court Reporters (27055)
Yanceyville, NC Court Reporters (27379)
Youngsville, NC Court Reporters (27596)
Zebulon, NC Court Reporters (27597)
Zionville, NC Court Reporters (28698)
Zirconia, NC Court Reporters (28790)