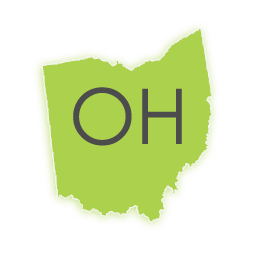 Demand More From Your Ohio Court Reporting Agency
When you book your Ohio court reporter through a court reporting firm such as Discovery Litigation Services, you can expect more. You deserve a firm that will go above and beyond in every interaction. You deserve an Ohio court reporter who exceeds your expectations for professionalism, expertise, and friendliness.
When you book an Ohio court reporter through Discovery, you get the full suite of legal services and expertise carefully crafted throughout decades of in-the-trenches experience.
Going above and beyond for our clients is the company standard at Discovery Litigation Services. Scheduling your deposition shouldn't be like pulling teeth with your legal services provider. Our team is dedicated to making high quality legals services accessible while protecting your budget. We are dedicated to building lasting relationships and working to satisfy your needs. You are more than a customer. You are a teammate.
Whether you only need an Ohio court reporter, or you need everything from a conference room to pre-trial strategy consultants and document review attorneys, Discovery Litigation Services will work tirelessly so you don't have to.
Take this moment to see how Discovery will make setting up your deposition a breeze.
See How We Will Save You Time and Energy
Discovery Litigation Services is ready and waiting to handle all of your deposition scheduling, booking, coordinating, staffing and various other legal needs. With an army of experts, we can handle everything with just a single click from you.
Just upload your deposition and we'll take it from there.
Get back your time to work on your case, network, or spend with your family. Discovery Litigation Service is a comprehensive solution to all of your deposition needs.
We are happy to provide an experienced court reporter, coordinate schedules, book the conference room, provide the document review attorneys, and even staff your legal team.
Do you need pre-trial strategy consulting? We've got you covered! With a simple click on your part, you are well on your way to maximizing your day and saying no to inefficient processes.
Stop vetting, interviewing, and searching. Let us do that for you. Through our vast network of real time court reporters we can provide you with a quality stenographer anywhere you need.
Eliminate This Bit Of Stress From Your Day
When you schedule a deposition and book a court reporter through Discovery Litigation Services, you're ensuring against listlessness, laziness, and unprofessionalism.
We staff only the best court reporters who are upheld to extreme standards of quality.
When you book a random freelancer, you're getting a roll-of-the-dice. Discovery Litigation Services is a firm of legal professionals and court reporters motivated and managed by industry experts with years of successful depositions under their belts.
When you book your court reporter through Discovery, you know you don't have to become a micromanager. It is our job to ensure you have everything and everyone you need at your deposition, on time, and anywhere you need it to be. You'll just have to show up.
With Discovery Litigation Services you're getting the highest quality the industry has to offer with the click of a mouse. Don't waste your time worrying about the reliability of the people you hire. Enlist Discovery Litigation Services and know you will get what you need when you need it.
Discovery Litigation Services knows you have options with your litigation services. We are here to provide superior service, all the time, every time.
From finding a conference room to host your deposition to staffing it with a skilled court reporter, videographer and interpreter, Discovery Litigation Services will go above and beyond to fulfill your needs. We understand the importance of getting it done right. In our business, there is no margin for error.
Call Discovery at (855) 847-0999. See for yourself why so many call us their reporting company.
Schedule Your Deposition Now!
Ohio Court Reporting Available In:
City Name
Aberdeen, OH Court Reporters (45101)
Ada, OH Court Reporters (45810)
Adamsville, OH Court Reporters (43802)
Addyston, OH Court Reporters (45001)
Adelphi, OH Court Reporters (43101)
Adena, OH Court Reporters (43901)
Akron, OH Court Reporters (44301)
Albany, OH Court Reporters (45710)
Alexandria, OH Court Reporters (43001)
Alger, OH Court Reporters (45812)
Alledonia, OH Court Reporters (43902)
Alliance, OH Court Reporters (44601)
Alpha, OH Court Reporters (45301)
Alvada, OH Court Reporters (44802)
Alvordton, OH Court Reporters (43501)
Amanda, OH Court Reporters (43102)
Amelia, OH Court Reporters (45102)
Amesville, OH Court Reporters (45711)
Amherst, OH Court Reporters (44001)
Amlin, OH Court Reporters (43002)
Amsterdam, OH Court Reporters (43903)
Andover, OH Court Reporters (44003)
Anna, OH Court Reporters (45302)
Ansonia, OH Court Reporters (45303)
Antwerp, OH Court Reporters (45813)
Apple Creek, OH Court Reporters (44606)
Arcadia, OH Court Reporters (44804)
Arcanum, OH Court Reporters (45304)
Archbold, OH Court Reporters (43502)
Arlington, OH Court Reporters (45814)
Ashland, OH Court Reporters (44805)
Ashley, OH Court Reporters (43003)
Ashtabula, OH Court Reporters (44004)
Ashville, OH Court Reporters (43103)
Athens, OH Court Reporters (45701)
Attica, OH Court Reporters (44807)
Atwater, OH Court Reporters (44201)
Augusta, OH Court Reporters (44607)
Aurora, OH Court Reporters (44202)
Austinburg, OH Court Reporters (44010)
Ava, OH Court Reporters (43711)
Avon, OH Court Reporters (44011)
Avon Lake, OH Court Reporters (44012)
Bainbridge, OH Court Reporters (45612)
Bakersville, OH Court Reporters (43803)
Baltic, OH Court Reporters (43804)
Baltimore, OH Court Reporters (43105)
Bannock, OH Court Reporters (43972)
Barberton, OH Court Reporters (44203)
Barlow, OH Court Reporters (45712)
Barnesville, OH Court Reporters (43713)
Bartlett, OH Court Reporters (45713)
Barton, OH Court Reporters (43905)
Bascom, OH Court Reporters (44809)
Batavia, OH Court Reporters (45103)
Bath, OH Court Reporters (44210)
Bay Village, OH Court Reporters (44140)
Beach City, OH Court Reporters (44608)
Beachwood, OH Court Reporters (44122)
Beallsville, OH Court Reporters (43716)
Beaver, OH Court Reporters (45613)
Beaverdam, OH Court Reporters (45808)
Bedford, OH Court Reporters (44146)
Bellaire, OH Court Reporters (43906)
Bellbrook, OH Court Reporters (45305)
Belle Center, OH Court Reporters (43310)
Belle Valley, OH Court Reporters (43717)
Bellefontaine, OH Court Reporters (43311)
Bellevue, OH Court Reporters (44811)
Bellville, OH Court Reporters (44813)
Belmont, OH Court Reporters (43718)
Belmore, OH Court Reporters (45815)
Beloit, OH Court Reporters (44609)
Belpre, OH Court Reporters (45714)
Benton Ridge, OH Court Reporters (45816)
Bentonville, OH Court Reporters (45105)
Berea, OH Court Reporters (44017)
Bergholz, OH Court Reporters (43908)
Berkey, OH Court Reporters (43504)
Berlin, OH Court Reporters (44610)
Berlin Center, OH Court Reporters (44401)
Berlin Heights, OH Court Reporters (44814)
Bethel, OH Court Reporters (45106)
Bethesda, OH Court Reporters (43719)
Bettsville, OH Court Reporters (44815)
Beverly, OH Court Reporters (45715)
Bidwell, OH Court Reporters (45614)
Big Prairie, OH Court Reporters (44611)
Birmingham, OH Court Reporters (44816)
Blacklick, OH Court Reporters (43004)
Bladensburg, OH Court Reporters (43005)
Blaine, OH Court Reporters (43909)
Blakeslee, OH Court Reporters (43505)
Blanchester, OH Court Reporters (45107)
Blissfield, OH Court Reporters (43805)
Bloomdale, OH Court Reporters (44817)
Bloomingburg, OH Court Reporters (43106)
Bloomingdale, OH Court Reporters (43910)
Bloomville, OH Court Reporters (44818)
Blue Creek, OH Court Reporters (45616)
Blue Rock, OH Court Reporters (43720)
Bluffton, OH Court Reporters (45817)
Bolivar, OH Court Reporters (44612)
Botkins, OH Court Reporters (45306)
Bourneville, OH Court Reporters (45617)
Bowerston, OH Court Reporters (44695)
Bowersville, OH Court Reporters (45307)
Bowling Green, OH Court Reporters (43402)
Bradford, OH Court Reporters (45308)
Bradner, OH Court Reporters (43406)
Brady Lake, OH Court Reporters (44211)
Brecksville, OH Court Reporters (44141)
Bremen, OH Court Reporters (43107)
Brewster, OH Court Reporters (44613)
Brice, OH Court Reporters (43109)
Bridgeport, OH Court Reporters (43912)
Brilliant, OH Court Reporters (43913)
Brinkhaven, OH Court Reporters (43006)
Bristolville, OH Court Reporters (44402)
Broadview Heights, OH Court Reporters (44147)
Broadway, OH Court Reporters (43007)
Brook Park, OH Court Reporters (44142)
Brookfield, OH Court Reporters (44403)
Brookville, OH Court Reporters (45309)
Brownsville, OH Court Reporters (43721)
Brunswick, OH Court Reporters (44212)
Bryan, OH Court Reporters (43506)
Buchtel, OH Court Reporters (45716)
Buckeye Lake, OH Court Reporters (43008)
Buckland, OH Court Reporters (45819)
Bucyrus, OH Court Reporters (44820)
Buffalo, OH Court Reporters (43722)
Buford, OH Court Reporters (45110)
Burbank, OH Court Reporters (44214)
Burghill, OH Court Reporters (44404)
Burgoon, OH Court Reporters (43407)
Burkettsville, OH Court Reporters (45310)
Burton, OH Court Reporters (44021)
Butler, OH Court Reporters (44822)
Byesville, OH Court Reporters (43723)
Cable, OH Court Reporters (43009)
Cadiz, OH Court Reporters (43907)
Cairo, OH Court Reporters (45820)
Caldwell, OH Court Reporters (43724)
Caledonia, OH Court Reporters (43314)
Cambridge, OH Court Reporters (43725)
Camden, OH Court Reporters (45311)
Cameron, OH Court Reporters (43914)
Camp Dennison, OH Court Reporters (45111)
Campbell, OH Court Reporters (44405)
Canal Fulton, OH Court Reporters (44614)
Canal Winchester, OH Court Reporters (43110)
Canfield, OH Court Reporters (44406)
Canton, OH Court Reporters (44701)
Carbon Hill, OH Court Reporters (43111)
Carbondale, OH Court Reporters (45717)
Cardington, OH Court Reporters (43315)
Carey, OH Court Reporters (43316)
Carroll, OH Court Reporters (43112)
Carrollton, OH Court Reporters (44615)
Casstown, OH Court Reporters (45312)
Castalia, OH Court Reporters (44824)
Catawba, OH Court Reporters (43010)
Cecil, OH Court Reporters (45821)
Cedarville, OH Court Reporters (45314)
Celina, OH Court Reporters (45822)
Centerburg, OH Court Reporters (43011)
Chagrin Falls, OH Court Reporters (44022)
Chandlersville, OH Court Reporters (43727)
Chardon, OH Court Reporters (44024)
Charm, OH Court Reporters (44617)
Chatfield, OH Court Reporters (44825)
Chauncey, OH Court Reporters (45719)
Cherry Fork, OH Court Reporters (45618)
Chesapeake, OH Court Reporters (45619)
Cheshire, OH Court Reporters (45620)
Chester, OH Court Reporters (45720)
Chesterhill, OH Court Reporters (43728)
Chesterland, OH Court Reporters (44026)
Chesterville, OH Court Reporters (43317)
Chickasaw, OH Court Reporters (45826)
Chillicothe, OH Court Reporters (45601)
Chilo, OH Court Reporters (45112)
Chippewa Lake, OH Court Reporters (44215)
Christiansburg, OH Court Reporters (45389)
Cincinnati, OH Court Reporters (45201)
Circleville, OH Court Reporters (43113)
Clarington, OH Court Reporters (43915)
Clarksburg, OH Court Reporters (43115)
Clarksville, OH Court Reporters (45113)
Clay Center, OH Court Reporters (43408)
Clayton, OH Court Reporters (45315)
Cleveland, OH Court Reporters (44101)
Cleves, OH Court Reporters (45002)
Clifton, OH Court Reporters (45316)
Clinton, OH Court Reporters (44216)
Cloverdale, OH Court Reporters (45827)
Clyde, OH Court Reporters (43410)
Coal Run, OH Court Reporters (45721)
Coalton, OH Court Reporters (45621)
Coldwater, OH Court Reporters (45828)
Colerain, OH Court Reporters (43916)
College Corner, OH Court Reporters (45003)
Collins, OH Court Reporters (44826)
Collinsville, OH Court Reporters (45004)
Colton, OH Court Reporters (43510)
Columbia Station, OH Court Reporters (44028)
Columbiana, OH Court Reporters (44408)
Columbus, OH Court Reporters (43085)
Columbus Grove, OH Court Reporters (45830)
Commercial Point, OH Court Reporters (43116)
Conesville, OH Court Reporters (43811)
Conneaut, OH Court Reporters (44030)
Conover, OH Court Reporters (45317)
Continental, OH Court Reporters (45831)
Convoy, OH Court Reporters (45832)
Coolville, OH Court Reporters (45723)
Corning, OH Court Reporters (43730)
Cortland, OH Court Reporters (44410)
Coshocton, OH Court Reporters (43812)
Covington, OH Court Reporters (45318)
Creola, OH Court Reporters (45622)
Crestline, OH Court Reporters (44827)
Creston, OH Court Reporters (44217)
Crooksville, OH Court Reporters (43731)
Croton, OH Court Reporters (43013)
Crown City, OH Court Reporters (45623)
Cuba, OH Court Reporters (45114)
Cumberland, OH Court Reporters (43732)
Curtice, OH Court Reporters (43412)
Custar, OH Court Reporters (43511)
Cutler, OH Court Reporters (45724)
Cuyahoga Falls, OH Court Reporters (44221)
Cygnet, OH Court Reporters (43413)
Cynthiana, OH Court Reporters (45624)
Dalton, OH Court Reporters (44618)
Damascus, OH Court Reporters (44619)
Danville, OH Court Reporters (43014)
Dayton, OH Court Reporters (45401)
De Graff, OH Court Reporters (43318)
Decatur, OH Court Reporters (45115)
Deerfield, OH Court Reporters (44411)
Deersville, OH Court Reporters (44693)
Defiance, OH Court Reporters (43512)
Delaware, OH Court Reporters (43015)
Dellroy, OH Court Reporters (44620)
Delphos, OH Court Reporters (45833)
Delta, OH Court Reporters (43515)
Dennison, OH Court Reporters (44621)
Derby, OH Court Reporters (43117)
Derwent, OH Court Reporters (43733)
Deshler, OH Court Reporters (43516)
Dexter City, OH Court Reporters (45727)
Diamond, OH Court Reporters (44412)
Dillonvale, OH Court Reporters (43917)
Dola, OH Court Reporters (45835)
Donnelsville, OH Court Reporters (45319)
Dorset, OH Court Reporters (44032)
Dover, OH Court Reporters (44622)
Doylestown, OH Court Reporters (44230)
Dresden, OH Court Reporters (43821)
Dublin, OH Court Reporters (43016)
Dunbridge, OH Court Reporters (43414)
Duncan Falls, OH Court Reporters (43734)
Dundee, OH Court Reporters (44624)
Dunkirk, OH Court Reporters (45836)
Dupont, OH Court Reporters (45837)
East Claridon, OH Court Reporters (44033)
East Fultonham, OH Court Reporters (43735)
East Liberty, OH Court Reporters (43319)
East Liverpool, OH Court Reporters (43920)
East Palestine, OH Court Reporters (44413)
East Rochester, OH Court Reporters (44625)
East Sparta, OH Court Reporters (44626)
East Springfield, OH Court Reporters (43925)
Eastlake, OH Court Reporters (44095)
Eaton, OH Court Reporters (45320)
Edgerton, OH Court Reporters (43517)
Edison, OH Court Reporters (43320)
Edon, OH Court Reporters (43518)
Eldorado, OH Court Reporters (45321)
Elgin, OH Court Reporters (45838)
Elkton, OH Court Reporters (44415)
Ellsworth, OH Court Reporters (44416)
Elmore, OH Court Reporters (43416)
Elyria, OH Court Reporters (44035)
Empire, OH Court Reporters (43926)
Englewood, OH Court Reporters (45322)
Enon, OH Court Reporters (45323)
Etna, OH Court Reporters (43018)
Euclid, OH Court Reporters (44117)
Evansport, OH Court Reporters (43519)
Fairborn, OH Court Reporters (45324)
Fairfield, OH Court Reporters (45014)
Fairlawn, OH Court Reporters (44334)
Fairpoint, OH Court Reporters (43927)
Fairview, OH Court Reporters (43736)
Farmdale, OH Court Reporters (44417)
Farmer, OH Court Reporters (43520)
Farmersville, OH Court Reporters (45325)
Fayette, OH Court Reporters (43521)
Fayetteville, OH Court Reporters (45118)
Feesburg, OH Court Reporters (45119)
Felicity, OH Court Reporters (45120)
Findlay, OH Court Reporters (45839)
Flat Rock, OH Court Reporters (44828)
Fleming, OH Court Reporters (45729)
Fletcher, OH Court Reporters (45326)
Flushing, OH Court Reporters (43977)
Forest, OH Court Reporters (45843)
Fort Jennings, OH Court Reporters (45844)
Fort Loramie, OH Court Reporters (45845)
Fort Recovery, OH Court Reporters (45846)
Fostoria, OH Court Reporters (44830)
Fowler, OH Court Reporters (44418)
Frankfort, OH Court Reporters (45628)
Franklin, OH Court Reporters (45005)
Franklin Furnace, OH Court Reporters (45629)
Frazeysburg, OH Court Reporters (43822)
Fredericksburg, OH Court Reporters (44627)
Fredericktown, OH Court Reporters (43019)
Freeport, OH Court Reporters (43973)
Fremont, OH Court Reporters (43420)
Fresno, OH Court Reporters (43824)
Friendship, OH Court Reporters (45630)
Fulton, OH Court Reporters (43321)
Fultonham, OH Court Reporters (43738)
Galena, OH Court Reporters (43021)
Galion, OH Court Reporters (44833)
Gallipolis, OH Court Reporters (45631)
Galloway, OH Court Reporters (43119)
Gambier, OH Court Reporters (43022)
Garrettsville, OH Court Reporters (44231)
Gates Mills, OH Court Reporters (44040)
Geneva, OH Court Reporters (44041)
Genoa, OH Court Reporters (43430)
Georgetown, OH Court Reporters (45121)
Germantown, OH Court Reporters (45327)
Gettysburg, OH Court Reporters (45328)
Gibsonburg, OH Court Reporters (43431)
Girard, OH Court Reporters (44420)
Glandorf, OH Court Reporters (45848)
Glencoe, OH Court Reporters (43928)
Glenford, OH Court Reporters (43739)
Glenmont, OH Court Reporters (44628)
Glouster, OH Court Reporters (45732)
Gnadenhutten, OH Court Reporters (44629)
Gomer, OH Court Reporters (45809)
Goshen, OH Court Reporters (45122)
Grafton, OH Court Reporters (44044)
Grand Rapids, OH Court Reporters (43522)
Grand River, OH Court Reporters (44045)
Granville, OH Court Reporters (43023)
Gratiot, OH Court Reporters (43740)
Gratis, OH Court Reporters (45330)
Graysville, OH Court Reporters (45734)
Graytown, OH Court Reporters (43432)
Green, OH Court Reporters (44232)
Green Camp, OH Court Reporters (43322)
Green Springs, OH Court Reporters (44836)
Greenfield, OH Court Reporters (45123)
Greenford, OH Court Reporters (44422)
Greentown, OH Court Reporters (44630)
Greenville, OH Court Reporters (45331)
Greenwich, OH Court Reporters (44837)
Grelton, OH Court Reporters (43523)
Grove City, OH Court Reporters (43123)
Groveport, OH Court Reporters (43125)
Grover Hill, OH Court Reporters (45849)
Guysville, OH Court Reporters (45735)
Gypsum, OH Court Reporters (43433)
Hallsville, OH Court Reporters (45633)
Hamden, OH Court Reporters (45634)
Hamersville, OH Court Reporters (45130)
Hamilton, OH Court Reporters (45011)
Hamler, OH Court Reporters (43524)
Hammondsville, OH Court Reporters (43930)
Hannibal, OH Court Reporters (43931)
Hanoverton, OH Court Reporters (44423)
Harbor View, OH Court Reporters (43434)
Harlem Springs, OH Court Reporters (44631)
Harpster, OH Court Reporters (43323)
Harrisburg, OH Court Reporters (43126)
Harrison, OH Court Reporters (45030)
Harrisville, OH Court Reporters (43974)
Harrod, OH Court Reporters (45850)
Hartford, OH Court Reporters (44424)
Hartville, OH Court Reporters (44632)
Harveysburg, OH Court Reporters (45032)
Haskins, OH Court Reporters (43525)
Haverhill, OH Court Reporters (45636)
Haviland, OH Court Reporters (45851)
Haydenville, OH Court Reporters (43127)
Hayesville, OH Court Reporters (44838)
Heath, OH Court Reporters (43056)
Hebron, OH Court Reporters (43025)
Helena, OH Court Reporters (43435)
Hicksville, OH Court Reporters (43526)
Higginsport, OH Court Reporters (45131)
Highland, OH Court Reporters (45132)
Hilliard, OH Court Reporters (43026)
Hillsboro, OH Court Reporters (45133)
Hinckley, OH Court Reporters (44233)
Hiram, OH Court Reporters (44234)
Hockingport, OH Court Reporters (45739)
Holgate, OH Court Reporters (43527)
Holland, OH Court Reporters (43528)
Hollansburg, OH Court Reporters (45332)
Holloway, OH Court Reporters (43985)
Holmesville, OH Court Reporters (44633)
Homer, OH Court Reporters (43027)
Homerville, OH Court Reporters (44235)
Homeworth, OH Court Reporters (44634)
Hooven, OH Court Reporters (45033)
Hopedale, OH Court Reporters (43976)
Hopewell, OH Court Reporters (43746)
Houston, OH Court Reporters (45333)
Howard, OH Court Reporters (43028)
Hoytville, OH Court Reporters (43529)
Hubbard, OH Court Reporters (44425)
Hudson, OH Court Reporters (44236)
Huntsburg, OH Court Reporters (44046)
Huntsville, OH Court Reporters (43324)
Huron, OH Court Reporters (44839)
Iberia, OH Court Reporters (43325)
Independence, OH Court Reporters (44131)
Irondale, OH Court Reporters (43932)
Ironton, OH Court Reporters (45638)
Irwin, OH Court Reporters (43029)
Isle Saint George, OH Court Reporters (43436)
Jackson, OH Court Reporters (45640)
Jackson Center, OH Court Reporters (45334)
Jacksontown, OH Court Reporters (43030)
Jacksonville, OH Court Reporters (45740)
Jacobsburg, OH Court Reporters (43933)
Jamestown, OH Court Reporters (45335)
Jasper, OH Court Reporters (45642)
Jefferson, OH Court Reporters (44047)
Jeffersonville, OH Court Reporters (43128)
Jenera, OH Court Reporters (45841)
Jeromesville, OH Court Reporters (44840)
Jerry City, OH Court Reporters (43437)
Jerusalem, OH Court Reporters (43747)
Jewell, OH Court Reporters (43530)
Jewett, OH Court Reporters (43986)
Johnstown, OH Court Reporters (43031)
Junction City, OH Court Reporters (43748)
Kalida, OH Court Reporters (45853)
Kansas, OH Court Reporters (44841)
Keene, OH Court Reporters (43828)
Kelleys Island, OH Court Reporters (43438)
Kensington, OH Court Reporters (44427)
Kent, OH Court Reporters (44240)
Kenton, OH Court Reporters (43326)
Kerr, OH Court Reporters (45643)
Kettlersville, OH Court Reporters (45336)
Kidron, OH Court Reporters (44636)
Kilbourne, OH Court Reporters (43032)
Killbuck, OH Court Reporters (44637)
Kimbolton, OH Court Reporters (43749)
Kings Mills, OH Court Reporters (45034)
Kingston, OH Court Reporters (45644)
Kingsville, OH Court Reporters (44048)
Kinsman, OH Court Reporters (44428)
Kipling, OH Court Reporters (43750)
Kipton, OH Court Reporters (44049)
Kirby, OH Court Reporters (43330)
Kirkersville, OH Court Reporters (43033)
Kitts Hill, OH Court Reporters (45645)
Kunkle, OH Court Reporters (43531)
La Rue, OH Court Reporters (43332)
Lacarne, OH Court Reporters (43439)
Lafayette, OH Court Reporters (45854)
Lafferty, OH Court Reporters (43951)
Lagrange, OH Court Reporters (44050)
Laings, OH Court Reporters (43752)
Lake Milton, OH Court Reporters (44429)
Lakemore, OH Court Reporters (44250)
Lakeside Marblehead, OH Court Reporters (43440)
Lakeview, OH Court Reporters (43331)
Lakeville, OH Court Reporters (44638)
Lakewood, OH Court Reporters (44107)
Lancaster, OH Court Reporters (43130)
Langsville, OH Court Reporters (45741)
Lansing, OH Court Reporters (43934)
Latham, OH Court Reporters (45646)
Latty, OH Court Reporters (45855)
Laura, OH Court Reporters (45337)
Laurelville, OH Court Reporters (43135)
Leavittsburg, OH Court Reporters (44430)
Lebanon, OH Court Reporters (45036)
Lees Creek, OH Court Reporters (45138)
Leesburg, OH Court Reporters (45135)
Leesville, OH Court Reporters (44639)
Leetonia, OH Court Reporters (44431)
Leipsic, OH Court Reporters (45856)
Lemoyne, OH Court Reporters (43441)
Lewis Center, OH Court Reporters (43035)
Lewisburg, OH Court Reporters (45338)
Lewistown, OH Court Reporters (43333)
Lewisville, OH Court Reporters (43754)
Liberty Center, OH Court Reporters (43532)
Lima, OH Court Reporters (45801)
Limaville, OH Court Reporters (44640)
Lindsey, OH Court Reporters (43442)
Lisbon, OH Court Reporters (44432)
Litchfield, OH Court Reporters (44253)
Lithopolis, OH Court Reporters (43136)
Little Hocking, OH Court Reporters (45742)
Lockbourne, OH Court Reporters (43137)
Lodi, OH Court Reporters (44254)
Logan, OH Court Reporters (43138)
London, OH Court Reporters (43140)
Londonderry, OH Court Reporters (45647)
Long Bottom, OH Court Reporters (45743)
Lorain, OH Court Reporters (44052)
Lore City, OH Court Reporters (43755)
Loudonville, OH Court Reporters (44842)
Louisville, OH Court Reporters (44641)
Loveland, OH Court Reporters (45140)
Lowell, OH Court Reporters (45744)
Lowellville, OH Court Reporters (44436)
Lower Salem, OH Court Reporters (45745)
Lucas, OH Court Reporters (44843)
Lucasville, OH Court Reporters (45648)
Luckey, OH Court Reporters (43443)
Ludlow Falls, OH Court Reporters (45339)
Lynchburg, OH Court Reporters (45142)
Lynx, OH Court Reporters (45650)
Lyons, OH Court Reporters (43533)
Macedonia, OH Court Reporters (44056)
Macksburg, OH Court Reporters (45746)
Madison, OH Court Reporters (44057)
Magnetic Springs, OH Court Reporters (43036)
Magnolia, OH Court Reporters (44643)
Maineville, OH Court Reporters (45039)
Malaga, OH Court Reporters (43757)
Malinta, OH Court Reporters (43535)
Malta, OH Court Reporters (43758)
Malvern, OH Court Reporters (44644)
Manchester, OH Court Reporters (45144)
Mansfield, OH Court Reporters (44901)
Mantua, OH Court Reporters (44255)
Maple Heights, OH Court Reporters (44137)
Maplewood, OH Court Reporters (45340)
Marathon, OH Court Reporters (45145)
Marengo, OH Court Reporters (43334)
Maria Stein, OH Court Reporters (45860)
Marietta, OH Court Reporters (45750)
Marion, OH Court Reporters (43301)
Mark Center, OH Court Reporters (43536)
Marshallville, OH Court Reporters (44645)
Martel, OH Court Reporters (43335)
Martin, OH Court Reporters (43445)
Martins Ferry, OH Court Reporters (43935)
Martinsburg, OH Court Reporters (43037)
Martinsville, OH Court Reporters (45146)
Marysville, OH Court Reporters (43040)
Mason, OH Court Reporters (45040)
Massillon, OH Court Reporters (44646)
Masury, OH Court Reporters (44438)
Maumee, OH Court Reporters (43537)
Maximo, OH Court Reporters (44650)
Maynard, OH Court Reporters (43937)
Mc Arthur, OH Court Reporters (45651)
Mc Clure, OH Court Reporters (43534)
Mc Comb, OH Court Reporters (45858)
Mc Connelsville, OH Court Reporters (43756)
Mc Cutchenville, OH Court Reporters (44844)
Mc Dermott, OH Court Reporters (45652)
Mc Guffey, OH Court Reporters (45859)
McDonald, OH Court Reporters (44437)
Mechanicsburg, OH Court Reporters (43044)
Mechanicstown, OH Court Reporters (44651)
Medina, OH Court Reporters (44256)
Medway, OH Court Reporters (45341)
Melmore, OH Court Reporters (44845)
Melrose, OH Court Reporters (45861)
Mendon, OH Court Reporters (45862)
Mentor, OH Court Reporters (44060)
Mesopotamia, OH Court Reporters (44439)
Metamora, OH Court Reporters (43540)
Miamisburg, OH Court Reporters (45342)
Miamitown, OH Court Reporters (45041)
Miamiville, OH Court Reporters (45147)
Middle Bass, OH Court Reporters (43446)
Middle Point, OH Court Reporters (45863)
Middlebranch, OH Court Reporters (44652)
Middleburg, OH Court Reporters (43336)
Middlefield, OH Court Reporters (44062)
Middleport, OH Court Reporters (45760)
Middletown, OH Court Reporters (45042)
Midland, OH Court Reporters (45148)
Midvale, OH Court Reporters (44653)
Milan, OH Court Reporters (44846)
Milford, OH Court Reporters (45150)
Milford Center, OH Court Reporters (43045)
Millbury, OH Court Reporters (43447)
Milledgeville, OH Court Reporters (43142)
Miller City, OH Court Reporters (45864)
Millersburg, OH Court Reporters (44654)
Millersport, OH Court Reporters (43046)
Millfield, OH Court Reporters (45761)
Milton Center, OH Court Reporters (43541)
Mineral City, OH Court Reporters (44656)
Mineral Ridge, OH Court Reporters (44440)
Minerva, OH Court Reporters (44657)
Minford, OH Court Reporters (45653)
Mingo, OH Court Reporters (43047)
Mingo Junction, OH Court Reporters (43938)
Minster, OH Court Reporters (45865)
Mogadore, OH Court Reporters (44260)
Monclova, OH Court Reporters (43542)
Monroe, OH Court Reporters (45050)
Monroeville, OH Court Reporters (44847)
Montezuma, OH Court Reporters (45866)
Montpelier, OH Court Reporters (43543)
Montville, OH Court Reporters (44064)
Morral, OH Court Reporters (43337)
Morristown, OH Court Reporters (43759)
Morrow, OH Court Reporters (45152)
Moscow, OH Court Reporters (45153)
Mount Blanchard, OH Court Reporters (45867)
Mount Cory, OH Court Reporters (45868)
Mount Eaton, OH Court Reporters (44659)
Mount Gilead, OH Court Reporters (43338)
Mount Hope, OH Court Reporters (44660)
Mount Liberty, OH Court Reporters (43048)
Mount Orab, OH Court Reporters (45154)
Mount Perry, OH Court Reporters (43760)
Mount Pleasant, OH Court Reporters (43939)
Mount Saint Joseph, OH Court Reporters (45051)
Mount Sterling, OH Court Reporters (43143)
Mount Vernon, OH Court Reporters (43050)
Mount Victory, OH Court Reporters (43340)
Mowrystown, OH Court Reporters (45155)
Moxahala, OH Court Reporters (43761)
Munroe Falls, OH Court Reporters (44262)
Murray City, OH Court Reporters (43144)
Nankin, OH Court Reporters (44848)
Napoleon, OH Court Reporters (43545)
Nashport, OH Court Reporters (43830)
Nashville, OH Court Reporters (44661)
Navarre, OH Court Reporters (44662)
Neapolis, OH Court Reporters (43547)
Neffs, OH Court Reporters (43940)
Negley, OH Court Reporters (44441)
Nelsonville, OH Court Reporters (45764)
Nevada, OH Court Reporters (44849)
Neville, OH Court Reporters (45156)
New Albany, OH Court Reporters (43054)
New Athens, OH Court Reporters (43981)
New Bavaria, OH Court Reporters (43548)
New Bloomington, OH Court Reporters (43341)
New Bremen, OH Court Reporters (45869)
New Carlisle, OH Court Reporters (45344)
New Concord, OH Court Reporters (43762)
New Hampshire, OH Court Reporters (45870)
New Haven, OH Court Reporters (44850)
New Holland, OH Court Reporters (43145)
New Knoxville, OH Court Reporters (45871)
New Lebanon, OH Court Reporters (45345)
New Lexington, OH Court Reporters (43764)
New London, OH Court Reporters (44851)
New Madison, OH Court Reporters (45346)
New Marshfield, OH Court Reporters (45766)
New Matamoras, OH Court Reporters (45767)
New Middletown, OH Court Reporters (44442)
New Paris, OH Court Reporters (45347)
New Philadelphia, OH Court Reporters (44663)
New Plymouth, OH Court Reporters (45654)
New Richmond, OH Court Reporters (45157)
New Riegel, OH Court Reporters (44853)
New Rumley, OH Court Reporters (43984)
New Springfield, OH Court Reporters (44443)
New Straitsville, OH Court Reporters (43766)
New Vienna, OH Court Reporters (45159)
New Washington, OH Court Reporters (44854)
New Waterford, OH Court Reporters (44445)
New Weston, OH Court Reporters (45348)
Newark, OH Court Reporters (43055)
Newbury, OH Court Reporters (44065)
Newcomerstown, OH Court Reporters (43832)
Newport, OH Court Reporters (45768)
Newton Falls, OH Court Reporters (44444)
Newtonsville, OH Court Reporters (45158)
Ney, OH Court Reporters (43549)
Niles, OH Court Reporters (44446)
North Baltimore, OH Court Reporters (45872)
North Bend, OH Court Reporters (45052)
North Benton, OH Court Reporters (44449)
North Bloomfield, OH Court Reporters (44450)
North Fairfield, OH Court Reporters (44855)
North Georgetown, OH Court Reporters (44665)
North Hampton, OH Court Reporters (45349)
North Jackson, OH Court Reporters (44451)
North Kingsville, OH Court Reporters (44068)
North Lawrence, OH Court Reporters (44666)
North Lewisburg, OH Court Reporters (43060)
North Lima, OH Court Reporters (44452)
North Olmsted, OH Court Reporters (44070)
North Ridgeville, OH Court Reporters (44039)
North Robinson, OH Court Reporters (44856)
North Royalton, OH Court Reporters (44133)
North Star, OH Court Reporters (45350)
Northfield, OH Court Reporters (44067)
Northwood, OH Court Reporters (43619)
Norwalk, OH Court Reporters (44857)
Norwich, OH Court Reporters (43767)
Nova, OH Court Reporters (44859)
Novelty, OH Court Reporters (44072)
Oak Harbor, OH Court Reporters (43449)
Oak Hill, OH Court Reporters (45656)
Oakwood, OH Court Reporters (45873)
Oberlin, OH Court Reporters (44074)
Oceola, OH Court Reporters (44860)
Ohio City, OH Court Reporters (45874)
Okeana, OH Court Reporters (45053)
Okolona, OH Court Reporters (43550)
Old Fort, OH Court Reporters (44861)
Old Washington, OH Court Reporters (43768)
Olmsted Falls, OH Court Reporters (44138)
Ontario, OH Court Reporters (44862)
Orangeville, OH Court Reporters (44453)
Oregon, OH Court Reporters (43616)
Oregonia, OH Court Reporters (45054)
Orient, OH Court Reporters (43146)
Orrville, OH Court Reporters (44667)
Orwell, OH Court Reporters (44076)
Osgood, OH Court Reporters (45351)
Ostrander, OH Court Reporters (43061)
Ottawa, OH Court Reporters (45875)
Ottoville, OH Court Reporters (45876)
Otway, OH Court Reporters (45657)
Overpeck, OH Court Reporters (45055)
Owensville, OH Court Reporters (45160)
Oxford, OH Court Reporters (45056)
Painesville, OH Court Reporters (44077)
Palestine, OH Court Reporters (45352)
Pandora, OH Court Reporters (45877)
Paris, OH Court Reporters (44669)
Parkman, OH Court Reporters (44080)
Pataskala, OH Court Reporters (43062)
Patriot, OH Court Reporters (45658)
Paulding, OH Court Reporters (45879)
Payne, OH Court Reporters (45880)
Pedro, OH Court Reporters (45659)
Peebles, OH Court Reporters (45660)
Pemberton, OH Court Reporters (45353)
Pemberville, OH Court Reporters (43450)
Peninsula, OH Court Reporters (44264)
Perry, OH Court Reporters (44081)
Perrysburg, OH Court Reporters (43551)
Perrysville, OH Court Reporters (44864)
Petersburg, OH Court Reporters (44454)
Pettisville, OH Court Reporters (43553)
Phillipsburg, OH Court Reporters (45354)
Philo, OH Court Reporters (43771)
Pickerington, OH Court Reporters (43147)
Piedmont, OH Court Reporters (43983)
Pierpont, OH Court Reporters (44082)
Piketon, OH Court Reporters (45661)
Piney Fork, OH Court Reporters (43941)
Pioneer, OH Court Reporters (43554)
Piqua, OH Court Reporters (45356)
Pitsburg, OH Court Reporters (45358)
Plain City, OH Court Reporters (43064)
Plainfield, OH Court Reporters (43836)
Pleasant City, OH Court Reporters (43772)
Pleasant Hill, OH Court Reporters (45359)
Pleasant Plain, OH Court Reporters (45162)
Pleasantville, OH Court Reporters (43148)
Plymouth, OH Court Reporters (44865)
Polk, OH Court Reporters (44866)
Pomeroy, OH Court Reporters (45769)
Port Clinton, OH Court Reporters (43452)
Port Jefferson, OH Court Reporters (45360)
Port Washington, OH Court Reporters (43837)
Port William, OH Court Reporters (45164)
Portage, OH Court Reporters (43451)
Portland, OH Court Reporters (45770)
Portsmouth, OH Court Reporters (45662)
Potsdam, OH Court Reporters (45361)
Powell, OH Court Reporters (43065)
Powhatan Point, OH Court Reporters (43942)
Proctorville, OH Court Reporters (45669)
Prospect, OH Court Reporters (43342)
Put in Bay, OH Court Reporters (43456)
Quaker City, OH Court Reporters (43773)
Quincy, OH Court Reporters (43343)
Racine, OH Court Reporters (45771)
Radnor, OH Court Reporters (43066)
Randolph, OH Court Reporters (44265)
Rarden, OH Court Reporters (45671)
Ravenna, OH Court Reporters (44266)
Rawson, OH Court Reporters (45881)
Ray, OH Court Reporters (45672)
Rayland, OH Court Reporters (43943)
Raymond, OH Court Reporters (43067)
Reedsville, OH Court Reporters (45772)
Reesville, OH Court Reporters (45166)
Reno, OH Court Reporters (45773)
Republic, OH Court Reporters (44867)
Reynoldsburg, OH Court Reporters (43068)
Richfield, OH Court Reporters (44286)
Richmond, OH Court Reporters (43944)
Richmond Dale, OH Court Reporters (45673)
Richwood, OH Court Reporters (43344)
Ridgeville Corners, OH Court Reporters (43555)
Ridgeway, OH Court Reporters (43345)
Rio Grande, OH Court Reporters (45674)
Ripley, OH Court Reporters (45167)
Risingsun, OH Court Reporters (43457)
Rittman, OH Court Reporters (44270)
Robertsville, OH Court Reporters (44670)
Rock Camp, OH Court Reporters (45675)
Rock Creek, OH Court Reporters (44084)
Rockbridge, OH Court Reporters (43149)
Rockford, OH Court Reporters (45882)
Rocky Ridge, OH Court Reporters (43458)
Rocky River, OH Court Reporters (44116)
Rogers, OH Court Reporters (44455)
Rome, OH Court Reporters (44085)
Rootstown, OH Court Reporters (44272)
Roseville, OH Court Reporters (43777)
Rosewood, OH Court Reporters (43070)
Ross, OH Court Reporters (45061)
Rossburg, OH Court Reporters (45362)
Rossford, OH Court Reporters (43460)
Roundhead, OH Court Reporters (43346)
Rudolph, OH Court Reporters (43462)
Rushsylvania, OH Court Reporters (43347)
Rushville, OH Court Reporters (43150)
Russells Point, OH Court Reporters (43348)
Russellville, OH Court Reporters (45168)
Russia, OH Court Reporters (45363)
Rutland, OH Court Reporters (45775)
Sabina, OH Court Reporters (45169)
Saint Clairsville, OH Court Reporters (43950)
Saint Henry, OH Court Reporters (45883)
Saint Johns, OH Court Reporters (45884)
Saint Louisville, OH Court Reporters (43071)
Saint Marys, OH Court Reporters (45885)
Saint Paris, OH Court Reporters (43072)
Salem, OH Court Reporters (44460)
Salesville, OH Court Reporters (43778)
Salineville, OH Court Reporters (43945)
Sandusky, OH Court Reporters (44870)
Sandyville, OH Court Reporters (44671)
Sarahsville, OH Court Reporters (43779)
Sardinia, OH Court Reporters (45171)
Sardis, OH Court Reporters (43946)
Savannah, OH Court Reporters (44874)
Scio, OH Court Reporters (43988)
Scioto Furnace, OH Court Reporters (45677)
Scott, OH Court Reporters (45886)
Scottown, OH Court Reporters (45678)
Seaman, OH Court Reporters (45679)
Sebring, OH Court Reporters (44672)
Sedalia, OH Court Reporters (43151)
Senecaville, OH Court Reporters (43780)
Seven Mile, OH Court Reporters (45062)
Seville, OH Court Reporters (44273)
Shade, OH Court Reporters (45776)
Shadyside, OH Court Reporters (43947)
Shandon, OH Court Reporters (45063)
Sharon Center, OH Court Reporters (44274)
Sharpsburg, OH Court Reporters (45777)
Shauck, OH Court Reporters (43349)
Shawnee, OH Court Reporters (43782)
Sheffield Lake, OH Court Reporters (44054)
Shelby, OH Court Reporters (44875)
Sherrodsville, OH Court Reporters (44675)
Sherwood, OH Court Reporters (43556)
Shiloh, OH Court Reporters (44878)
Shreve, OH Court Reporters (44676)
Sidney, OH Court Reporters (45365)
Sinking Spring, OH Court Reporters (45172)
Smithfield, OH Court Reporters (43948)
Smithville, OH Court Reporters (44677)
Solon, OH Court Reporters (44139)
Somerdale, OH Court Reporters (44678)
Somerset, OH Court Reporters (43783)
Somerville, OH Court Reporters (45064)
South Bloomingville, OH Court Reporters (43152)
South Charleston, OH Court Reporters (45368)
South Lebanon, OH Court Reporters (45065)
South Point, OH Court Reporters (45680)
South Salem, OH Court Reporters (45681)
South Solon, OH Court Reporters (43153)
South Vienna, OH Court Reporters (45369)
South Webster, OH Court Reporters (45682)
Southington, OH Court Reporters (44470)
Sparta, OH Court Reporters (43350)
Spencer, OH Court Reporters (44275)
Spencerville, OH Court Reporters (45887)
Spring Valley, OH Court Reporters (45370)
Springboro, OH Court Reporters (45066)
Springfield, OH Court Reporters (45501)
Stafford, OH Court Reporters (43786)
Sterling, OH Court Reporters (44276)
Steubenville, OH Court Reporters (43952)
Stewart, OH Court Reporters (45778)
Stillwater, OH Court Reporters (44679)
Stockdale, OH Court Reporters (45683)
Stockport, OH Court Reporters (43787)
Stone Creek, OH Court Reporters (43840)
Stony Ridge, OH Court Reporters (43463)
Stout, OH Court Reporters (45684)
Stoutsville, OH Court Reporters (43154)
Stow, OH Court Reporters (44224)
Strasburg, OH Court Reporters (44680)
Stratton, OH Court Reporters (43961)
Streetsboro, OH Court Reporters (44241)
Strongsville, OH Court Reporters (44136)
Struthers, OH Court Reporters (44471)
Stryker, OH Court Reporters (43557)
Sugar Grove, OH Court Reporters (43155)
Sugarcreek, OH Court Reporters (44681)
Sullivan, OH Court Reporters (44880)
Sulphur Springs, OH Court Reporters (44881)
Summerfield, OH Court Reporters (43788)
Summit Station, OH Court Reporters (43073)
Summitville, OH Court Reporters (43962)
Sunbury, OH Court Reporters (43074)
Swanton, OH Court Reporters (43558)
Sycamore, OH Court Reporters (44882)
Sycamore Valley, OH Court Reporters (43789)
Sylvania, OH Court Reporters (43560)
Syracuse, OH Court Reporters (45779)
Tallmadge, OH Court Reporters (44278)
Tarlton, OH Court Reporters (43156)
Terrace Park, OH Court Reporters (45174)
The Plains, OH Court Reporters (45780)
Thompson, OH Court Reporters (44086)
Thornville, OH Court Reporters (43076)
Thurman, OH Court Reporters (45685)
Thurston, OH Court Reporters (43157)
Tiffin, OH Court Reporters (44883)
Tiltonsville, OH Court Reporters (43963)
Tipp City, OH Court Reporters (45371)
Tippecanoe, OH Court Reporters (44699)
Tiro, OH Court Reporters (44887)
Toledo, OH Court Reporters (43601)
Tontogany, OH Court Reporters (43565)
Toronto, OH Court Reporters (43964)
Tremont City, OH Court Reporters (45372)
Trenton, OH Court Reporters (45067)
Trimble, OH Court Reporters (45782)
Trinway, OH Court Reporters (43842)
Troy, OH Court Reporters (45373)
Tuppers Plains, OH Court Reporters (45783)
Tuscarawas, OH Court Reporters (44682)
Twinsburg, OH Court Reporters (44087)
Uhrichsville, OH Court Reporters (44683)
Union City, OH Court Reporters (45390)
Union Furnace, OH Court Reporters (43158)
Uniontown, OH Court Reporters (44685)
Unionville, OH Court Reporters (44088)
Unionville Center, OH Court Reporters (43077)
Uniopolis, OH Court Reporters (45888)
Upper Sandusky, OH Court Reporters (43351)
Urbana, OH Court Reporters (43078)
Utica, OH Court Reporters (43080)
Valley City, OH Court Reporters (44280)
Van Buren, OH Court Reporters (45889)
Van Wert, OH Court Reporters (45891)
Vandalia, OH Court Reporters (45377)
Vanlue, OH Court Reporters (45890)
Vaughnsville, OH Court Reporters (45893)
Venedocia, OH Court Reporters (45894)
Vermilion, OH Court Reporters (44089)
Verona, OH Court Reporters (45378)
Versailles, OH Court Reporters (45380)
Vickery, OH Court Reporters (43464)
Vienna, OH Court Reporters (44473)
Vincent, OH Court Reporters (45784)
Vinton, OH Court Reporters (45686)
Wadsworth, OH Court Reporters (44281)
Wakefield, OH Court Reporters (45687)
Wakeman, OH Court Reporters (44889)
Walbridge, OH Court Reporters (43465)
Waldo, OH Court Reporters (43356)
Walhonding, OH Court Reporters (43843)
Walnut Creek, OH Court Reporters (44687)
Wapakoneta, OH Court Reporters (45895)
Warnock, OH Court Reporters (43967)
Warren, OH Court Reporters (44481)
Warsaw, OH Court Reporters (43844)
Washington Court House, OH Court Reporters (43160)
Washingtonville, OH Court Reporters (44490)
Waterford, OH Court Reporters (45786)
Waterloo, OH Court Reporters (45688)
Watertown, OH Court Reporters (45787)
Waterville, OH Court Reporters (43566)
Wauseon, OH Court Reporters (43567)
Waverly, OH Court Reporters (45690)
Wayland, OH Court Reporters (44285)
Wayne, OH Court Reporters (43466)
Waynesburg, OH Court Reporters (44688)
Waynesfield, OH Court Reporters (45896)
Waynesville, OH Court Reporters (45068)
Wellington, OH Court Reporters (44090)
Wellston, OH Court Reporters (45692)
Wellsville, OH Court Reporters (43968)
West Alexandria, OH Court Reporters (45381)
West Chester, OH Court Reporters (45069)
West Elkton, OH Court Reporters (45070)
West Farmington, OH Court Reporters (44491)
West Jefferson, OH Court Reporters (43162)
West Lafayette, OH Court Reporters (43845)
West Liberty, OH Court Reporters (43357)
West Manchester, OH Court Reporters (45382)
West Mansfield, OH Court Reporters (43358)
West Millgrove, OH Court Reporters (43467)
West Milton, OH Court Reporters (45383)
West Point, OH Court Reporters (44492)
West Portsmouth, OH Court Reporters (45663)
West Rushville, OH Court Reporters (43163)
West Salem, OH Court Reporters (44287)
West Union, OH Court Reporters (45693)
West Unity, OH Court Reporters (43570)
Westerville, OH Court Reporters (43081)
Westfield Center, OH Court Reporters (44251)
Westlake, OH Court Reporters (44145)
Weston, OH Court Reporters (43569)
Westville, OH Court Reporters (43083)
Wharton, OH Court Reporters (43359)
Wheelersburg, OH Court Reporters (45694)
Whipple, OH Court Reporters (45788)
White Cottage, OH Court Reporters (43791)
Whitehouse, OH Court Reporters (43571)
Wickliffe, OH Court Reporters (44092)
Wilberforce, OH Court Reporters (45384)
Wilkesville, OH Court Reporters (45695)
Willard, OH Court Reporters (44888)
Williamsburg, OH Court Reporters (45176)
Williamsfield, OH Court Reporters (44093)
Williamsport, OH Court Reporters (43164)
Williamstown, OH Court Reporters (45897)
Williston, OH Court Reporters (43468)
Willoughby, OH Court Reporters (44094)
Willow Wood, OH Court Reporters (45696)
Willshire, OH Court Reporters (45898)
Wilmington, OH Court Reporters (45177)
Wilmot, OH Court Reporters (44689)
Winchester, OH Court Reporters (45697)
Windham, OH Court Reporters (44288)
Windsor, OH Court Reporters (44099)
Winesburg, OH Court Reporters (44690)
Wingett Run, OH Court Reporters (45789)
Winona, OH Court Reporters (44493)
Wolf Run, OH Court Reporters (43970)
Woodsfield, OH Court Reporters (43793)
Woodstock, OH Court Reporters (43084)
Woodville, OH Court Reporters (43469)
Wooster, OH Court Reporters (44691)
Wren, OH Court Reporters (45899)
Xenia, OH Court Reporters (45385)
Yellow Springs, OH Court Reporters (45387)
Yorkshire, OH Court Reporters (45388)
Yorkville, OH Court Reporters (43971)
Youngstown, OH Court Reporters (44501)
Zaleski, OH Court Reporters (45698)
Zanesfield, OH Court Reporters (43360)
Zanesville, OH Court Reporters (43701)
Zoar, OH Court Reporters (44697)