You Deserve The Best Litigation Services Available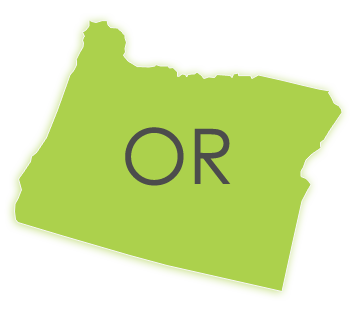 With the efficiency that technology and the interconnectedness of contemporary society brings, it is all too common to become a slave to the work. A slave to the instant communications and pings of notifications to the point where productivity is usurped by inefficient "multi-tasking" and your day quickly fills, but little seems to get done.
Discovery Litigation Services brings the control of technology back to you to make your work productive, quick, and efficient while increasing the quality you get. We make it easier while getting you better results.
Don't let the demands of the big city pull resources away from your team. Discovery offers the best court reporters on demand, top-notch legal videographers at the touch of a button, and a team of strategists and legal staff that will tirelessly work to bolster your efforts anywhere your deposition needs to be.
Discovery Litigation Services' Oregon Court Reporters will cover your depositions anywhere in the State of Oregon and we will even provide the conference room.
Discovery Litigation Services views every relationship as a partnership.
We understand the pressure our clients are under. Our job is to relieve as much of the load as possible. Having the experience of having managed hundreds of thousands of depositions globally, we draw upon a depth of experience as we handle your requests professionally, promptly and courteously.
Excellence Is Our Standard
With each case and each client having unique needs, providing top-rated court reporters, videographers, and interpreters is our default. Having always been at the forefront of litigation technology, we have the ability to deliver the latest solutions that are cost effective and compelling.
All exhibits are provided in an OCR text-searchable format and hyperlinked to the transcript. Load files for litigation support packages such as Summation or LiveNote are included.
All videotaped depositions are synchronized to the text at no additional cost.
More than just the usual repositories, Discovery Litigation Services provides solutions that allow for litigation teams to work collaboratively on all case documents.
We Have The Experience To Handle It All
Discovery Litigation Services is founded by a court reporter. Managed by seasoned professionals, we understand the importance of providing highly-rated professionals to cover your depositions.
Discovery court reporters understand the importance of their role the deposition process.
Our Oregon professionals are certified at the state or national level. Our highly skilled court reporters in Oregon and across the country look forward to supporting you wherever you deposition takes place. Our court reporters handle a multitude of depositions every year.
Discovery Litigation Services court reporters in Oregon have years of on-the-job experience.
Their unmatched professionalism gives you the support you need for your deposition. Discovery Litigation Services Oregon court reporters are the impartial guardians of the record.
The experience and professionalism of our court reporters are the keys to producing a quality transcript in a timely manner.
Don't replace quality with complacency. Discovery Litigation Services will absolutely provide you with the best litigation services and experts in Oregon.
Discovery Litigation Services knows you have options with your litigation services. We are here to provide superior service, all the time, every time.
From finding a conference room to host your deposition to staffing it with a skilled court reporter, videographer and interpreter, Discovery Litigation Services will go above and beyond to fulfill your needs. We understand the importance of getting it done right. In our business, there is no margin for error.
Call Discovery at (855) 847-0999. See for yourself why so many call us their reporting company.
Schedule Your Deposition Now!
Oregon Court Reporting Available In:
City Name
Adams, OR Court Reporters (97810)
Adel, OR Court Reporters (97620)
Adrian, OR Court Reporters (97901)
Agness, OR Court Reporters (97406)
Albany, OR Court Reporters (97321)
Allegany, OR Court Reporters (97407)
Alsea, OR Court Reporters (97324)
Alvadore, OR Court Reporters (97409)
Amity, OR Court Reporters (97101)
Antelope, OR Court Reporters (97001)
Arch Cape, OR Court Reporters (97102)
Arlington, OR Court Reporters (97812)
Arock, OR Court Reporters (97902)
Ashland, OR Court Reporters (97520)
Ashwood, OR Court Reporters (97711)
Astoria, OR Court Reporters (97103)
Athena, OR Court Reporters (97813)
Aumsville, OR Court Reporters (97325)
Aurora, OR Court Reporters (97002)
Azalea, OR Court Reporters (97410)
Baker City, OR Court Reporters (97814)
Bandon, OR Court Reporters (97411)
Banks, OR Court Reporters (97106)
Bates, OR Court Reporters (97817)
Bay City, OR Court Reporters (97107)
Beatty, OR Court Reporters (97621)
Beaver, OR Court Reporters (97108)
Beavercreek, OR Court Reporters (97004)
Beaverton, OR Court Reporters (97005)
Bend, OR Court Reporters (97701)
Blachly, OR Court Reporters (97412)
Blodgett, OR Court Reporters (97326)
Blue River, OR Court Reporters (97413)
Bly, OR Court Reporters (97622)
Boardman, OR Court Reporters (97818)
Bonanza, OR Court Reporters (97623)
Boring, OR Court Reporters (97009)
Bridal Veil, OR Court Reporters (97010)
Bridgeport, OR Court Reporters (97819)
Brightwood, OR Court Reporters (97011)
Broadbent, OR Court Reporters (97414)
Brogan, OR Court Reporters (97903)
Brookings, OR Court Reporters (97415)
Brothers, OR Court Reporters (97712)
Brownsville, OR Court Reporters (97327)
Burns, OR Court Reporters (97720)
Butte Falls, OR Court Reporters (97522)
Buxton, OR Court Reporters (97109)
Camas Valley, OR Court Reporters (97416)
Camp Sherman, OR Court Reporters (97730)
Canby, OR Court Reporters (97013)
Cannon Beach, OR Court Reporters (97110)
Canyon City, OR Court Reporters (97820)
Canyonville, OR Court Reporters (97417)
Carlton, OR Court Reporters (97111)
Cascade Locks, OR Court Reporters (97014)
Cascadia, OR Court Reporters (97329)
Cave Junction, OR Court Reporters (97523)
Central Point, OR Court Reporters (97502)
Chemult, OR Court Reporters (97731)
Cheshire, OR Court Reporters (97419)
Chiloquin, OR Court Reporters (97624)
Christmas Valley, OR Court Reporters (97641)
Clackamas, OR Court Reporters (97015)
Clatskanie, OR Court Reporters (97016)
Cloverdale, OR Court Reporters (97112)
Colton, OR Court Reporters (97017)
Columbia City, OR Court Reporters (97018)
Condon, OR Court Reporters (97823)
Coos Bay, OR Court Reporters (97420)
Coquille, OR Court Reporters (97423)
Corbett, OR Court Reporters (97019)
Cornelius, OR Court Reporters (97113)
Corvallis, OR Court Reporters (97330)
Cottage Grove, OR Court Reporters (97424)
Cove, OR Court Reporters (97824)
Crabtree, OR Court Reporters (97335)
Crane, OR Court Reporters (97732)
Crater Lake, OR Court Reporters (97604)
Crawfordsville, OR Court Reporters (97336)
Crescent, OR Court Reporters (97733)
Crescent Lake, OR Court Reporters (97425)
Creswell, OR Court Reporters (97426)
Culp Creek, OR Court Reporters (97427)
Culver, OR Court Reporters (97734)
Curtin, OR Court Reporters (97428)
Dairy, OR Court Reporters (97625)
Dallas, OR Court Reporters (97338)
Days Creek, OR Court Reporters (97429)
Dayton, OR Court Reporters (97114)
Dayville, OR Court Reporters (97825)
Deadwood, OR Court Reporters (97430)
Deer Island, OR Court Reporters (97054)
Depoe Bay, OR Court Reporters (97341)
Detroit, OR Court Reporters (97342)
Dexter, OR Court Reporters (97431)
Diamond, OR Court Reporters (97722)
Dillard, OR Court Reporters (97432)
Donald, OR Court Reporters (97020)
Dorena, OR Court Reporters (97434)
Drain, OR Court Reporters (97435)
Drewsey, OR Court Reporters (97904)
Dufur, OR Court Reporters (97021)
Dundee, OR Court Reporters (97115)
Durkee, OR Court Reporters (97905)
Eagle Creek, OR Court Reporters (97022)
Eagle Point, OR Court Reporters (97524)
Echo, OR Court Reporters (97826)
Eddyville, OR Court Reporters (97343)
Elgin, OR Court Reporters (97827)
Elkton, OR Court Reporters (97436)
Elmira, OR Court Reporters (97437)
Enterprise, OR Court Reporters (97828)
Estacada, OR Court Reporters (97023)
Eugene, OR Court Reporters (97401)
Fairview, OR Court Reporters (97024)
Fall Creek, OR Court Reporters (97438)
Falls City, OR Court Reporters (97344)
Fields, OR Court Reporters (97710)
Florence, OR Court Reporters (97439)
Forest Grove, OR Court Reporters (97116)
Fort Klamath, OR Court Reporters (97626)
Fort Rock, OR Court Reporters (97735)
Fossil, OR Court Reporters (97830)
Foster, OR Court Reporters (97345)
Frenchglen, OR Court Reporters (97736)
Gales Creek, OR Court Reporters (97117)
Gardiner, OR Court Reporters (97441)
Garibaldi, OR Court Reporters (97118)
Gaston, OR Court Reporters (97119)
Gates, OR Court Reporters (97346)
Gervais, OR Court Reporters (97026)
Gilchrist, OR Court Reporters (97737)
Gladstone, OR Court Reporters (97027)
Glendale, OR Court Reporters (97442)
Gleneden Beach, OR Court Reporters (97388)
Glide, OR Court Reporters (97443)
Gold Beach, OR Court Reporters (97444)
Gold Hill, OR Court Reporters (97525)
Government Camp, OR Court Reporters (97028)
Grand Ronde, OR Court Reporters (97347)
Grants Pass, OR Court Reporters (97526)
Grass Valley, OR Court Reporters (97029)
Gresham, OR Court Reporters (97030)
Haines, OR Court Reporters (97833)
Halfway, OR Court Reporters (97834)
Halsey, OR Court Reporters (97348)
Hammond, OR Court Reporters (97121)
Harper, OR Court Reporters (97906)
Harrisburg, OR Court Reporters (97446)
Hebo, OR Court Reporters (97122)
Helix, OR Court Reporters (97835)
Heppner, OR Court Reporters (97836)
Hereford, OR Court Reporters (97837)
Hermiston, OR Court Reporters (97838)
Hillsboro, OR Court Reporters (97123)
Hines, OR Court Reporters (97738)
Hood River, OR Court Reporters (97031)
Hubbard, OR Court Reporters (97032)
Huntington, OR Court Reporters (97907)
Idanha, OR Court Reporters (97350)
Idleyld Park, OR Court Reporters (97447)
Imbler, OR Court Reporters (97841)
Imnaha, OR Court Reporters (97842)
Independence, OR Court Reporters (97351)
Ione, OR Court Reporters (97843)
Ironside, OR Court Reporters (97908)
Irrigon, OR Court Reporters (97844)
Jacksonville, OR Court Reporters (97530)
Jamieson, OR Court Reporters (97909)
Jefferson, OR Court Reporters (97352)
John Day, OR Court Reporters (97845)
Jordan Valley, OR Court Reporters (97910)
Joseph, OR Court Reporters (97846)
Junction City, OR Court Reporters (97448)
Juntura, OR Court Reporters (97911)
Keizer, OR Court Reporters (97307)
Keno, OR Court Reporters (97627)
Kent, OR Court Reporters (97033)
Kerby, OR Court Reporters (97531)
Kimberly, OR Court Reporters (97848)
Klamath Falls, OR Court Reporters (97601)
La Grande, OR Court Reporters (97850)
La Pine, OR Court Reporters (97739)
Lafayette, OR Court Reporters (97127)
Lake Oswego, OR Court Reporters (97034)
Lakeside, OR Court Reporters (97449)
Lakeview, OR Court Reporters (97630)
Langlois, OR Court Reporters (97450)
Lebanon, OR Court Reporters (97355)
Lexington, OR Court Reporters (97839)
Lincoln City, OR Court Reporters (97367)
Logsden, OR Court Reporters (97357)
Long Creek, OR Court Reporters (97856)
Lorane, OR Court Reporters (97451)
Lostine, OR Court Reporters (97857)
Lowell, OR Court Reporters (97452)
Lyons, OR Court Reporters (97358)
Madras, OR Court Reporters (97741)
Malin, OR Court Reporters (97632)
Manning, OR Court Reporters (97125)
Manzanita, OR Court Reporters (97130)
Mapleton, OR Court Reporters (97453)
Marcola, OR Court Reporters (97454)
Marion, OR Court Reporters (97359)
Marylhurst, OR Court Reporters (97036)
Maupin, OR Court Reporters (97037)
McMinnville, OR Court Reporters (97128)
Meacham, OR Court Reporters (97859)
Medford, OR Court Reporters (97501)
Mehama, OR Court Reporters (97384)
Merlin, OR Court Reporters (97532)
Merrill, OR Court Reporters (97633)
Midland, OR Court Reporters (97634)
Mikkalo, OR Court Reporters (97861)
Mill City, OR Court Reporters (97360)
Milton Freewater, OR Court Reporters (97862)
Mitchell, OR Court Reporters (97750)
Molalla, OR Court Reporters (97038)
Monmouth, OR Court Reporters (97361)
Monroe, OR Court Reporters (97456)
Monument, OR Court Reporters (97864)
Moro, OR Court Reporters (97039)
Mosier, OR Court Reporters (97040)
Mount Angel, OR Court Reporters (97362)
Mount Hood Parkdale, OR Court Reporters (97041)
Mount Vernon, OR Court Reporters (97865)
Mulino, OR Court Reporters (97042)
Murphy, OR Court Reporters (97533)
Myrtle Creek, OR Court Reporters (97457)
Myrtle Point, OR Court Reporters (97458)
Nehalem, OR Court Reporters (97131)
Neotsu, OR Court Reporters (97364)
Neskowin, OR Court Reporters (97149)
Netarts, OR Court Reporters (97143)
New Pine Creek, OR Court Reporters (97635)
Newberg, OR Court Reporters (97132)
Newport, OR Court Reporters (97365)
North Bend, OR Court Reporters (97459)
North Plains, OR Court Reporters (97133)
North Powder, OR Court Reporters (97867)
Noti, OR Court Reporters (97461)
Nyssa, OR Court Reporters (97913)
O'Brien, OR Court Reporters (97534)
Oakland, OR Court Reporters (97462)
Oakridge, OR Court Reporters (97463)
Oceanside, OR Court Reporters (97134)
Odell, OR Court Reporters (97044)
Ontario, OR Court Reporters (97914)
Ophir, OR Court Reporters (97464)
Oregon City, OR Court Reporters (97045)
Otis, OR Court Reporters (97368)
Otter Rock, OR Court Reporters (97369)
Oxbow, OR Court Reporters (97840)
Pacific City, OR Court Reporters (97135)
Paisley, OR Court Reporters (97636)
Paulina, OR Court Reporters (97751)
Pendleton, OR Court Reporters (97801)
Philomath, OR Court Reporters (97370)
Phoenix, OR Court Reporters (97535)
Pilot Rock, OR Court Reporters (97868)
Pleasant Hill, OR Court Reporters (97455)
Plush, OR Court Reporters (97637)
Port Orford, OR Court Reporters (97465)
Portland, OR Court Reporters (97201)
Post, OR Court Reporters (97752)
Powell Butte, OR Court Reporters (97753)
Powers, OR Court Reporters (97466)
Prairie City, OR Court Reporters (97869)
Princeton, OR Court Reporters (97721)
Prineville, OR Court Reporters (97754)
Prospect, OR Court Reporters (97536)
Rainier, OR Court Reporters (97048)
Redmond, OR Court Reporters (97756)
Reedsport, OR Court Reporters (97467)
Rhododendron, OR Court Reporters (97049)
Richland, OR Court Reporters (97870)
Rickreall, OR Court Reporters (97371)
Riddle, OR Court Reporters (97469)
Riley, OR Court Reporters (97758)
Riverside, OR Court Reporters (97917)
Rockaway Beach, OR Court Reporters (97136)
Rogue River, OR Court Reporters (97537)
Rose Lodge, OR Court Reporters (97372)
Roseburg, OR Court Reporters (97470)
Rufus, OR Court Reporters (97050)
Saginaw, OR Court Reporters (97472)
Saint Benedict, OR Court Reporters (97373)
Saint Helens, OR Court Reporters (97051)
Saint Paul, OR Court Reporters (97137)
Salem, OR Court Reporters (97301)
Sandy, OR Court Reporters (97055)
Scappoose, OR Court Reporters (97056)
Scio, OR Court Reporters (97374)
Scotts Mills, OR Court Reporters (97375)
Scottsburg, OR Court Reporters (97473)
Seal Rock, OR Court Reporters (97376)
Seaside, OR Court Reporters (97138)
Selma, OR Court Reporters (97538)
Seneca, OR Court Reporters (97873)
Shady Cove, OR Court Reporters (97539)
Shaniko, OR Court Reporters (97057)
Shedd, OR Court Reporters (97377)
Sheridan, OR Court Reporters (97378)
Sherwood, OR Court Reporters (97140)
Siletz, OR Court Reporters (97380)
Silver Lake, OR Court Reporters (97638)
Silverton, OR Court Reporters (97381)
Sisters, OR Court Reporters (97759)
Sixes, OR Court Reporters (97476)
South Beach, OR Court Reporters (97366)
Sprague River, OR Court Reporters (97639)
Spray, OR Court Reporters (97874)
Springfield, OR Court Reporters (97477)
Stanfield, OR Court Reporters (97875)
Stayton, OR Court Reporters (97383)
Sublimity, OR Court Reporters (97385)
Summer Lake, OR Court Reporters (97640)
Summerville, OR Court Reporters (97876)
Sumpter, OR Court Reporters (97877)
Sutherlin, OR Court Reporters (97479)
Sweet Home, OR Court Reporters (97386)
Swisshome, OR Court Reporters (97480)
Talent, OR Court Reporters (97540)
Tangent, OR Court Reporters (97389)
Tenmile, OR Court Reporters (97481)
Terrebonne, OR Court Reporters (97760)
The Dalles, OR Court Reporters (97058)
Thurston, OR Court Reporters (97482)
Tidewater, OR Court Reporters (97390)
Tillamook, OR Court Reporters (97141)
Tiller, OR Court Reporters (97484)
Timber, OR Court Reporters (97144)
Toledo, OR Court Reporters (97391)
Tolovana Park, OR Court Reporters (97145)
Trail, OR Court Reporters (97541)
Troutdale, OR Court Reporters (97060)
Tualatin, OR Court Reporters (97062)
Turner, OR Court Reporters (97392)
Tygh Valley, OR Court Reporters (97063)
Ukiah, OR Court Reporters (97880)
Umatilla, OR Court Reporters (97882)
Umpqua, OR Court Reporters (97486)
Union, OR Court Reporters (97883)
Unity, OR Court Reporters (97884)
Vale, OR Court Reporters (97918)
Veneta, OR Court Reporters (97487)
Vernonia, OR Court Reporters (97064)
Vida, OR Court Reporters (97488)
Waldport, OR Court Reporters (97394)
Wallowa, OR Court Reporters (97885)
Walterville, OR Court Reporters (97489)
Walton, OR Court Reporters (97490)
Warm Springs, OR Court Reporters (97761)
Warren, OR Court Reporters (97053)
Warrenton, OR Court Reporters (97146)
Wasco, OR Court Reporters (97065)
Wedderburn, OR Court Reporters (97491)
Welches, OR Court Reporters (97067)
West Linn, OR Court Reporters (97068)
Westfall, OR Court Reporters (97920)
Westfir, OR Court Reporters (97492)
Westlake, OR Court Reporters (97493)
Weston, OR Court Reporters (97886)
Wheeler, OR Court Reporters (97147)
White City, OR Court Reporters (97503)
Wilbur, OR Court Reporters (97494)
Wilderville, OR Court Reporters (97543)
Willamina, OR Court Reporters (97396)
Williams, OR Court Reporters (97544)
Wilsonville, OR Court Reporters (97070)
Winchester, OR Court Reporters (97495)
Winston, OR Court Reporters (97496)
Wolf Creek, OR Court Reporters (97497)
Woodburn, OR Court Reporters (97071)
Yachats, OR Court Reporters (97498)
Yamhill, OR Court Reporters (97148)
Yoncalla, OR Court Reporters (97499)