Your Pennsylvania Court Reporter Solution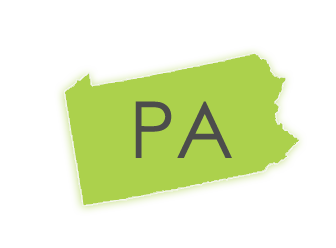 Staffing an experienced Pennsylvania Court Reporter can be a large time sink. Incorporating research, vetting prospective candidates, and following up on referrals will quickly fill your already tight schedule. Let Discovery Litigation Services find the best court reporter for your deposition anywhere in Pennsylvania.
Discovery employs a national network of quality video-enabled streaming court reporters, to bring you the most capable professional for the job wherever your deposition will be. Discovery Litigation Services will open your world to the best Pennsylvania court reporters and legal solutions you require for a smooth deposition.
Discovery Litigation Services Has 20+ Years Of Experience To Pass On To You.
From booking a meeting room, finding your Pennsylvania court reporter, and legal videography services to alternate dispute resolution, we offer many solutions that can work in unison to ease your schedule so you can concentrate on your case. We know the significance of doing it right the first time. We will go well beyond the rest, to satisfy your requirements.
Videography and Streaming Technology
Discovery Litigation Services legal videographers deliver solutions that result in a more compelling video. Utilizing the latest technology, we bring trial technologies into the deposition arena. Highlight and annotate documents live in a deposition. Play back videos or computer animations to the deponent.
All of this is simultaneously captured in a picture-in-picture mode showing both the deponent and the demonstrative evidence of your choice. This results in a video deliverable that is much more highly engaging to the viewer than the traditional video framing.
Combine this picture-in-picture technology with our streaming capabilities, and you can have viewers anywhere in the world monitoring the deposition while being able to see the documents that are being shared with the deponent.
If there is a need to stream the videotaped deposition anywhere in the world, we utilize several platforms to achieve this. We match the right platform to meet your needs and budget.
Discovery Corporate Services (DCS)
Discovery Litigation Services offers a unique approach to corporate services, providing cost savings to the corporate client while at the same time providing the highest level of service to their counsel that is managing their case. Discovery Corporate Services provides online real-time reporting, providing deposition cost analytics. We guarantee clear invoicing through e-billing platforms to make sure you don't pay for products you don't want or need. Discovery Litigation Services acts in close coordination with your law firms to ensure their needs are met. Cost savings should not mean sacrificing quality. Discovery Litigation Services has unique tools that provide visibility into our service levels.
Interpreters/Translators
Discovery Litigation Services has the ability to provide professional Pennsylvania legal interpreters for your deposition needs. Our Pennsylvania legal deposition interpreters are experienced in the deposition and courtroom settings. We provide a multitude of languages through our Pennsylvania interpreters as well as nationwide.
Trial Presentation Services
All Discovery Litigation Services products are provided in trail ready format, saving our clients time and money as they prepare for a presentation of their case. Discovery Litigation Services also provides courtroom consultants who have the experience and knowledge to work with our clients to create a compelling multimedia presentation.
Discovery Litigation Services knows you have options with your litigation services. We are here to provide superior service, all the time, every time.
From finding a conference room to host your deposition to staffing it with a skilled court reporter, videographer and interpreter, Discovery Litigation Services will go above and beyond to fulfill your needs. We understand the importance of getting it done right. In our business, there is no margin for error.
Call Discovery at (855) 847-0999. See for yourself why so many call us their reporting company.
Schedule Your Deposition Now!
Pennsylvania Court Reporting Available In:
City Name
Aaronsburg, PA Court Reporters (16820)
Abbottstown, PA Court Reporters (17301)
Abington, PA Court Reporters (19001)
Ackermanville, PA Court Reporters (18010)
Acme, PA Court Reporters (15610)
Acosta, PA Court Reporters (15520)
Adah, PA Court Reporters (15410)
Adamsburg, PA Court Reporters (15611)
Adamstown, PA Court Reporters (19501)
Adamsville, PA Court Reporters (16110)
Addison, PA Court Reporters (15411)
Adrian, PA Court Reporters (16210)
Airville, PA Court Reporters (17302)
Akron, PA Court Reporters (17501)
Alba, PA Court Reporters (16910)
Albion, PA Court Reporters (16401)
Albrightsville, PA Court Reporters (18210)
Alburtis, PA Court Reporters (18011)
Aldenville, PA Court Reporters (18401)
Aleppo, PA Court Reporters (15310)
Alexandria, PA Court Reporters (16611)
Aliquippa, PA Court Reporters (15001)
Allenport, PA Court Reporters (15412)
Allensville, PA Court Reporters (17002)
Allentown, PA Court Reporters (18101)
Allenwood, PA Court Reporters (17810)
Allison, PA Court Reporters (15413)
Allison Park, PA Court Reporters (15101)
Allport, PA Court Reporters (16821)
Altoona, PA Court Reporters (16601)
Alum Bank, PA Court Reporters (15521)
Alverda, PA Court Reporters (15710)
Alverton, PA Court Reporters (15612)
Amberson, PA Court Reporters (17210)
Ambler, PA Court Reporters (19002)
Ambridge, PA Court Reporters (15003)
Amity, PA Court Reporters (15311)
Analomink, PA Court Reporters (18320)
Andreas, PA Court Reporters (18211)
Anita, PA Court Reporters (15711)
Annville, PA Court Reporters (17003)
Antes Fort, PA Court Reporters (17720)
Apollo, PA Court Reporters (15613)
Aquashicola, PA Court Reporters (18012)
Arcadia, PA Court Reporters (15712)
Archbald, PA Court Reporters (18403)
Arcola, PA Court Reporters (19420)
Ardara, PA Court Reporters (15615)
Ardmore, PA Court Reporters (19003)
Arendtsville, PA Court Reporters (17303)
Aristes, PA Court Reporters (17920)
Armagh, PA Court Reporters (15920)
Armbrust, PA Court Reporters (15616)
Arnot, PA Court Reporters (16911)
Arona, PA Court Reporters (15617)
Artemas, PA Court Reporters (17211)
Ashfield, PA Court Reporters (18212)
Ashland, PA Court Reporters (17921)
Ashville, PA Court Reporters (16613)
Aspers, PA Court Reporters (17304)
Aston, PA Court Reporters (19014)
Atglen, PA Court Reporters (19310)
Athens, PA Court Reporters (18810)
Atlantic, PA Court Reporters (16111)
Atlasburg, PA Court Reporters (15004)
Auburn, PA Court Reporters (17922)
Audubon, PA Court Reporters (19407)
Aultman, PA Court Reporters (15713)
Austin, PA Court Reporters (16720)
Avella, PA Court Reporters (15312)
Avis, PA Court Reporters (17721)
Avondale, PA Court Reporters (19311)
Avonmore, PA Court Reporters (15618)
Baden, PA Court Reporters (15005)
Bainbridge, PA Court Reporters (17502)
Bairdford, PA Court Reporters (15006)
Bakerstown, PA Court Reporters (15007)
Bala Cynwyd, PA Court Reporters (19004)
Bally, PA Court Reporters (19503)
Bangor, PA Court Reporters (18013)
Barnesville, PA Court Reporters (18214)
Bart, PA Court Reporters (17503)
Barto, PA Court Reporters (19504)
Bartonsville, PA Court Reporters (18321)
Bath, PA Court Reporters (18014)
Bausman, PA Court Reporters (17504)
Beach Haven, PA Court Reporters (18601)
Beach Lake, PA Court Reporters (18405)
Beallsville, PA Court Reporters (15313)
Bear Creek, PA Court Reporters (18602)
Bear Lake, PA Court Reporters (16402)
Beaver, PA Court Reporters (15009)
Beaver Falls, PA Court Reporters (15010)
Beaver Meadows, PA Court Reporters (18216)
Beaver Springs, PA Court Reporters (17812)
Beaverdale, PA Court Reporters (15921)
Beavertown, PA Court Reporters (17813)
Beccaria, PA Court Reporters (16616)
Bechtelsville, PA Court Reporters (19505)
Bedford, PA Court Reporters (15522)
Bedminster, PA Court Reporters (18910)
Beech Creek, PA Court Reporters (16822)
Belle Vernon, PA Court Reporters (15012)
Bellefonte, PA Court Reporters (16823)
Belleville, PA Court Reporters (17004)
Bellwood, PA Court Reporters (16617)
Belsano, PA Court Reporters (15922)
Bendersville, PA Court Reporters (17306)
Benezett, PA Court Reporters (15821)
Bensalem, PA Court Reporters (19020)
Bentleyville, PA Court Reporters (15314)
Benton, PA Court Reporters (17814)
Berlin, PA Court Reporters (15530)
Bernville, PA Court Reporters (19506)
Berrysburg, PA Court Reporters (17005)
Berwick, PA Court Reporters (18603)
Berwyn, PA Court Reporters (19312)
Bessemer, PA Court Reporters (16112)
Bethel, PA Court Reporters (19507)
Bethel Park, PA Court Reporters (15102)
Bethlehem, PA Court Reporters (18015)
Beyer, PA Court Reporters (16211)
Big Cove Tannery, PA Court Reporters (17212)
Big Run, PA Court Reporters (15715)
Bigler, PA Court Reporters (16825)
Biglerville, PA Court Reporters (17307)
Birchrunville, PA Court Reporters (19421)
Bird in Hand, PA Court Reporters (17505)
Birdsboro, PA Court Reporters (19508)
Black Lick, PA Court Reporters (15716)
Blain, PA Court Reporters (17006)
Blairs Mills, PA Court Reporters (17213)
Blairsville, PA Court Reporters (15717)
Blakeslee, PA Court Reporters (18610)
Blanchard, PA Court Reporters (16826)
Blandburg, PA Court Reporters (16619)
Blandon, PA Court Reporters (19510)
Blooming Glen, PA Court Reporters (18911)
Bloomsburg, PA Court Reporters (17815)
Blossburg, PA Court Reporters (16912)
Blue Ball, PA Court Reporters (17506)
Blue Bell, PA Court Reporters (19422)
Blue Ridge Summit, PA Court Reporters (17214)
Boalsburg, PA Court Reporters (16827)
Bobtown, PA Court Reporters (15315)
Bodines, PA Court Reporters (17722)
Boiling Springs, PA Court Reporters (17007)
Bolivar, PA Court Reporters (15923)
Boswell, PA Court Reporters (15531)
Bovard, PA Court Reporters (15619)
Bowers, PA Court Reporters (19511)
Bowmansdale, PA Court Reporters (17008)
Bowmanstown, PA Court Reporters (18030)
Bowmansville, PA Court Reporters (17507)
Boyers, PA Court Reporters (16016)
Boyertown, PA Court Reporters (19512)
Boynton, PA Court Reporters (15532)
Brackenridge, PA Court Reporters (15014)
Brackney, PA Court Reporters (18812)
Braddock, PA Court Reporters (15104)
Bradenville, PA Court Reporters (15620)
Bradford, PA Court Reporters (16701)
Bradfordwoods, PA Court Reporters (15015)
Branchdale, PA Court Reporters (17923)
Branchton, PA Court Reporters (16021)
Brandamore, PA Court Reporters (19316)
Brandy Camp, PA Court Reporters (15822)
Brave, PA Court Reporters (15316)
Breezewood, PA Court Reporters (15533)
Breinigsville, PA Court Reporters (18031)
Bridgeport, PA Court Reporters (19405)
Bridgeville, PA Court Reporters (15017)
Brier Hill, PA Court Reporters (15415)
Brisbin, PA Court Reporters (16620)
Bristol, PA Court Reporters (19007)
Broad Top, PA Court Reporters (16621)
Brockport, PA Court Reporters (15823)
Brockton, PA Court Reporters (17925)
Brockway, PA Court Reporters (15824)
Brodheadsville, PA Court Reporters (18322)
Brogue, PA Court Reporters (17309)
Brookhaven, PA Court Reporters (19015)
Brooklyn, PA Court Reporters (18813)
Brookville, PA Court Reporters (15825)
Broomall, PA Court Reporters (19008)
Brownfield, PA Court Reporters (15416)
Brownstown, PA Court Reporters (17508)
Brownsville, PA Court Reporters (15417)
Bruin, PA Court Reporters (16022)
Brush Valley, PA Court Reporters (15720)
Bryn Athyn, PA Court Reporters (19009)
Bryn Mawr, PA Court Reporters (19010)
Buck Hill Falls, PA Court Reporters (18323)
Buckingham, PA Court Reporters (18912)
Buena Vista, PA Court Reporters (15018)
Buffalo Mills, PA Court Reporters (15534)
Bulger, PA Court Reporters (15019)
Bunola, PA Court Reporters (15020)
Burgettstown, PA Court Reporters (15021)
Burlington, PA Court Reporters (18814)
Burnham, PA Court Reporters (17009)
Burnside, PA Court Reporters (15721)
Burnt Cabins, PA Court Reporters (17215)
Bushkill, PA Court Reporters (18324)
Butler, PA Court Reporters (16001)
Byrnedale, PA Court Reporters (15827)
Cabot, PA Court Reporters (16023)
Cadogan, PA Court Reporters (16212)
Cairnbrook, PA Court Reporters (15924)
California, PA Court Reporters (15419)
Callensburg, PA Court Reporters (16213)
Callery, PA Court Reporters (16024)
Calumet, PA Court Reporters (15621)
Calvin, PA Court Reporters (16622)
Cambra, PA Court Reporters (18611)
Cambridge Springs, PA Court Reporters (16403)
Cammal, PA Court Reporters (17723)
Camp Hill, PA Court Reporters (17001)
Campbelltown, PA Court Reporters (17010)
Camptown, PA Court Reporters (18815)
Canadensis, PA Court Reporters (18325)
Canonsburg, PA Court Reporters (15317)
Canton, PA Court Reporters (17724)
Carbondale, PA Court Reporters (18407)
Cardale, PA Court Reporters (15420)
Carlisle, PA Court Reporters (17013)
Carlton, PA Court Reporters (16311)
Carmichaels, PA Court Reporters (15320)
Carnegie, PA Court Reporters (15106)
Carrolltown, PA Court Reporters (15722)
Carversville, PA Court Reporters (18913)
Cashtown, PA Court Reporters (17310)
Cassandra, PA Court Reporters (15925)
Cassville, PA Court Reporters (16623)
Castanea, PA Court Reporters (17726)
Catasauqua, PA Court Reporters (18032)
Catawissa, PA Court Reporters (17820)
Cecil, PA Court Reporters (15321)
Cedar Run, PA Court Reporters (17727)
Cedars, PA Court Reporters (19423)
Center Valley, PA Court Reporters (18034)
Centerport, PA Court Reporters (19516)
Centerville, PA Court Reporters (16404)
Central City, PA Court Reporters (15926)
Centre Hall, PA Court Reporters (16828)
Chadds Ford, PA Court Reporters (19317)
Chalfont, PA Court Reporters (18914)
Chalk Hill, PA Court Reporters (15421)
Chambersburg, PA Court Reporters (17201)
Chambersville, PA Court Reporters (15723)
Champion, PA Court Reporters (15622)
Chandlers Valley, PA Court Reporters (16312)
Charleroi, PA Court Reporters (15022)
Chatham, PA Court Reporters (19318)
Cheltenham, PA Court Reporters (19012)
Cherry Tree, PA Court Reporters (15724)
Cherryville, PA Court Reporters (18035)
Chest Springs, PA Court Reporters (16624)
Chester, PA Court Reporters (19013)
Chester Heights, PA Court Reporters (19017)
Chester Springs, PA Court Reporters (19425)
Chestnut Ridge, PA Court Reporters (15422)
Cheswick, PA Court Reporters (15024)
Cheyney, PA Court Reporters (19319)
Chicora, PA Court Reporters (16025)
Chinchilla, PA Court Reporters (18410)
Christiana, PA Court Reporters (17509)
Clairton, PA Court Reporters (15025)
Clarence, PA Court Reporters (16829)
Clarendon, PA Court Reporters (16313)
Claridge, PA Court Reporters (15623)
Clarington, PA Court Reporters (15828)
Clarion, PA Court Reporters (16214)
Clark, PA Court Reporters (16113)
Clarks Mills, PA Court Reporters (16114)
Clarks Summit, PA Court Reporters (18411)
Clarksburg, PA Court Reporters (15725)
Clarksville, PA Court Reporters (15322)
Claysburg, PA Court Reporters (16625)
Claysville, PA Court Reporters (15323)
Clearfield, PA Court Reporters (16830)
Clearville, PA Court Reporters (15535)
Clifford, PA Court Reporters (18413)
Clifton Heights, PA Court Reporters (19018)
Clinton, PA Court Reporters (15026)
Clintonville, PA Court Reporters (16372)
Clune, PA Court Reporters (15727)
Clymer, PA Court Reporters (15728)
Coal Center, PA Court Reporters (15423)
Coal Township, PA Court Reporters (17866)
Coaldale, PA Court Reporters (18218)
Coalport, PA Court Reporters (16627)
Coatesville, PA Court Reporters (19320)
Coburn, PA Court Reporters (16832)
Cochranton, PA Court Reporters (16314)
Cochranville, PA Court Reporters (19330)
Cocolamus, PA Court Reporters (17014)
Codorus, PA Court Reporters (17311)
Cogan Station, PA Court Reporters (17728)
Cokeburg, PA Court Reporters (15324)
Collegeville, PA Court Reporters (19426)
Colmar, PA Court Reporters (18915)
Columbia, PA Court Reporters (17512)
Columbia Cross Roads, PA Court Reporters (16914)
Columbus, PA Court Reporters (16405)
Colver, PA Court Reporters (15927)
Commodore, PA Court Reporters (15729)
Concord, PA Court Reporters (17217)
Concordville, PA Court Reporters (19331)
Conestoga, PA Court Reporters (17516)
Confluence, PA Court Reporters (15424)
Conneaut Lake, PA Court Reporters (16316)
Conneautville, PA Court Reporters (16406)
Connellsville, PA Court Reporters (15425)
Connoquenessing, PA Court Reporters (16027)
Conshohocken, PA Court Reporters (19428)
Conway, PA Court Reporters (15027)
Conyngham, PA Court Reporters (18219)
Cooksburg, PA Court Reporters (16217)
Coolspring, PA Court Reporters (15730)
Coopersburg, PA Court Reporters (18036)
Cooperstown, PA Court Reporters (16317)
Coplay, PA Court Reporters (18037)
Coral, PA Court Reporters (15731)
Coraopolis, PA Court Reporters (15108)
Cornwall, PA Court Reporters (17016)
Corry, PA Court Reporters (16407)
Corsica, PA Court Reporters (15829)
Coudersport, PA Court Reporters (16915)
Coulters, PA Court Reporters (15028)
Coupon, PA Court Reporters (16629)
Covington, PA Court Reporters (16917)
Cowanesque, PA Court Reporters (16918)
Cowansville, PA Court Reporters (16218)
Crabtree, PA Court Reporters (15624)
Craley, PA Court Reporters (17312)
Cranberry, PA Court Reporters (16319)
Cranberry Township, PA Court Reporters (16066)
Cranesville, PA Court Reporters (16410)
Creamery, PA Court Reporters (19430)
Creekside, PA Court Reporters (15732)
Creighton, PA Court Reporters (15030)
Crescent, PA Court Reporters (15046)
Cresco, PA Court Reporters (18326)
Cresson, PA Court Reporters (16630)
Cressona, PA Court Reporters (17929)
Crosby, PA Court Reporters (16724)
Cross Fork, PA Court Reporters (17729)
Crown, PA Court Reporters (16220)
Croydon, PA Court Reporters (19021)
Crucible, PA Court Reporters (15325)
Crum Lynne, PA Court Reporters (19022)
Crystal Spring, PA Court Reporters (15536)
Cuddy, PA Court Reporters (15031)
Cumbola, PA Court Reporters (17930)
Curllsville, PA Court Reporters (16221)
Curryville, PA Court Reporters (16631)
Curtisville, PA Court Reporters (15032)
Curwensville, PA Court Reporters (16833)
Custer City, PA Court Reporters (16725)
Cyclone, PA Court Reporters (16726)
Dagus Mines, PA Court Reporters (15831)
Daisytown, PA Court Reporters (15427)
Dallas, PA Court Reporters (18612)
Dallastown, PA Court Reporters (17313)
Dalmatia, PA Court Reporters (17017)
Dalton, PA Court Reporters (18414)
Damascus, PA Court Reporters (18415)
Danboro, PA Court Reporters (18916)
Danielsville, PA Court Reporters (18038)
Danville, PA Court Reporters (17821)
Darby, PA Court Reporters (19023)
Darlington, PA Court Reporters (16115)
Darragh, PA Court Reporters (15625)
Dauphin, PA Court Reporters (17018)
Davidsville, PA Court Reporters (15928)
Dawson, PA Court Reporters (15428)
Dayton, PA Court Reporters (16222)
De Lancey, PA Court Reporters (15733)
De Young, PA Court Reporters (16728)
Defiance, PA Court Reporters (16633)
Delano, PA Court Reporters (18220)
Delaware Water Gap, PA Court Reporters (18327)
Delmont, PA Court Reporters (15626)
Delta, PA Court Reporters (17314)
Denbo, PA Court Reporters (15429)
Denver, PA Court Reporters (17517)
Derrick City, PA Court Reporters (16727)
Derry, PA Court Reporters (15627)
Devault, PA Court Reporters (19432)
Devon, PA Court Reporters (19333)
Dewart, PA Court Reporters (17730)
Dickerson Run, PA Court Reporters (15430)
Dickson City, PA Court Reporters (18519)
Dilliner, PA Court Reporters (15327)
Dillsburg, PA Court Reporters (17019)
Dilltown, PA Court Reporters (15929)
Dimock, PA Court Reporters (18816)
Dingmans Ferry, PA Court Reporters (18328)
Distant, PA Court Reporters (16223)
Dixonville, PA Court Reporters (15734)
Donegal, PA Court Reporters (15628)
Donora, PA Court Reporters (15033)
Dornsife, PA Court Reporters (17823)
Douglassville, PA Court Reporters (19518)
Dover, PA Court Reporters (17315)
Downingtown, PA Court Reporters (19335)
Doylesburg, PA Court Reporters (17219)
Doylestown, PA Court Reporters (18901)
Dravosburg, PA Court Reporters (15034)
Dresher, PA Court Reporters (19025)
Drexel Hill, PA Court Reporters (19026)
Drifting, PA Court Reporters (16834)
Drifton, PA Court Reporters (18221)
Driftwood, PA Court Reporters (15832)
Drumore, PA Court Reporters (17518)
Drums, PA Court Reporters (18222)
Dry Run, PA Court Reporters (17220)
Du Bois, PA Court Reporters (15801)
Dublin, PA Court Reporters (18917)
Dudley, PA Court Reporters (16634)
Duke Center, PA Court Reporters (16729)
Dunbar, PA Court Reporters (15431)
Duncannon, PA Court Reporters (17020)
Duncansville, PA Court Reporters (16635)
Dunlevy, PA Court Reporters (15432)
Dunlo, PA Court Reporters (15930)
Duquesne, PA Court Reporters (15110)
Durham, PA Court Reporters (18039)
Duryea, PA Court Reporters (18642)
Dushore, PA Court Reporters (18614)
Dysart, PA Court Reporters (16636)
Eagles Mere, PA Court Reporters (17731)
Eagleville, PA Court Reporters (19408)
Earlington, PA Court Reporters (18918)
Earlville, PA Court Reporters (19519)
East Berlin, PA Court Reporters (17316)
East Brady, PA Court Reporters (16028)
East Butler, PA Court Reporters (16029)
East Earl, PA Court Reporters (17519)
East Freedom, PA Court Reporters (16637)
East Greenville, PA Court Reporters (18041)
East Hickory, PA Court Reporters (16321)
East Mc Keesport, PA Court Reporters (15035)
East Millsboro, PA Court Reporters (15433)
East Petersburg, PA Court Reporters (17520)
East Pittsburgh, PA Court Reporters (15112)
East Prospect, PA Court Reporters (17317)
East Smethport, PA Court Reporters (16730)
East Smithfield, PA Court Reporters (18817)
East Springfield, PA Court Reporters (16411)
East Stroudsburg, PA Court Reporters (18301)
East Texas, PA Court Reporters (18046)
East Vandergrift, PA Court Reporters (15629)
East Waterford, PA Court Reporters (17021)
Easton, PA Court Reporters (18040)
Eau Claire, PA Court Reporters (16030)
Ebensburg, PA Court Reporters (15931)
Ebervale, PA Court Reporters (18223)
Edgemont, PA Court Reporters (19028)
Edinboro, PA Court Reporters (16412)
Edinburg, PA Court Reporters (16116)
Effort, PA Court Reporters (18330)
Eighty Four, PA Court Reporters (15330)
Elco, PA Court Reporters (15434)
Eldersville, PA Court Reporters (15036)
Elderton, PA Court Reporters (15736)
Eldred, PA Court Reporters (16731)
Elgin, PA Court Reporters (16413)
Elizabeth, PA Court Reporters (15037)
Elizabethtown, PA Court Reporters (17022)
Elizabethville, PA Court Reporters (17023)
Elkins Park, PA Court Reporters (19027)
Elkland, PA Court Reporters (16920)
Elliottsburg, PA Court Reporters (17024)
Ellsworth, PA Court Reporters (15331)
Ellwood City, PA Court Reporters (16117)
Elm, PA Court Reporters (17521)
Elmhurst, PA Court Reporters (18416)
Elmora, PA Court Reporters (15737)
Elrama, PA Court Reporters (15038)
Elton, PA Court Reporters (15934)
Elverson, PA Court Reporters (19520)
Elysburg, PA Court Reporters (17824)
Emeigh, PA Court Reporters (15738)
Emigsville, PA Court Reporters (17318)
Emlenton, PA Court Reporters (16373)
Emmaus, PA Court Reporters (18049)
Emporium, PA Court Reporters (15834)
Endeavor, PA Court Reporters (16322)
Enola, PA Court Reporters (17025)
Enon Valley, PA Court Reporters (16120)
Entriken, PA Court Reporters (16638)
Ephrata, PA Court Reporters (17522)
Equinunk, PA Court Reporters (18417)
Erie, PA Court Reporters (16501)
Ernest, PA Court Reporters (15739)
Erwinna, PA Court Reporters (18920)
Essington, PA Court Reporters (19029)
Etters, PA Court Reporters (17319)
Evans City, PA Court Reporters (16033)
Everett, PA Court Reporters (15537)
Everson, PA Court Reporters (15631)
Export, PA Court Reporters (15632)
Exton, PA Court Reporters (19341)
Factoryville, PA Court Reporters (18419)
Fairbank, PA Court Reporters (15435)
Fairchance, PA Court Reporters (15436)
Fairfield, PA Court Reporters (17320)
Fairhope, PA Court Reporters (15538)
Fairless Hills, PA Court Reporters (19030)
Fairmount City, PA Court Reporters (16224)
Fairview, PA Court Reporters (16415)
Fairview Village, PA Court Reporters (19409)
Fallentimber, PA Court Reporters (16639)
Falls, PA Court Reporters (18615)
Falls Creek, PA Court Reporters (15840)
Fannettsburg, PA Court Reporters (17221)
Farmington, PA Court Reporters (15437)
Farrell, PA Court Reporters (16121)
Fawn Grove, PA Court Reporters (17321)
Fayette City, PA Court Reporters (15438)
Fayetteville, PA Court Reporters (17222)
Feasterville Trevose, PA Court Reporters (19053)
Felton, PA Court Reporters (17322)
Fenelton, PA Court Reporters (16034)
Ferndale, PA Court Reporters (18921)
Finleyville, PA Court Reporters (15332)
Fisher, PA Court Reporters (16225)
Fishertown, PA Court Reporters (15539)
Fleetville, PA Court Reporters (18420)
Fleetwood, PA Court Reporters (19522)
Fleming, PA Court Reporters (16835)
Flicksville, PA Court Reporters (18050)
Flinton, PA Court Reporters (16640)
Flourtown, PA Court Reporters (19031)
Fogelsville, PA Court Reporters (18051)
Folcroft, PA Court Reporters (19032)
Folsom, PA Court Reporters (19033)
Fombell, PA Court Reporters (16123)
Forbes Road, PA Court Reporters (15633)
Force, PA Court Reporters (15841)
Ford City, PA Court Reporters (16226)
Ford Cliff, PA Court Reporters (16228)
Forest City, PA Court Reporters (18421)
Forest Grove, PA Court Reporters (18922)
Forestville, PA Court Reporters (16035)
Forksville, PA Court Reporters (18616)
Fort Hill, PA Court Reporters (15540)
Fort Littleton, PA Court Reporters (17223)
Fort Loudon, PA Court Reporters (17224)
Fort Washington, PA Court Reporters (19034)
Fountainville, PA Court Reporters (18923)
Foxburg, PA Court Reporters (16036)
Frackville, PA Court Reporters (17931)
Franconia, PA Court Reporters (18924)
Franklin, PA Court Reporters (16323)
Franklintown, PA Court Reporters (17323)
Frederick, PA Court Reporters (19435)
Fredericksburg, PA Court Reporters (17026)
Fredericktown, PA Court Reporters (15333)
Fredonia, PA Court Reporters (16124)
Freeburg, PA Court Reporters (17827)
Freedom, PA Court Reporters (15042)
Freeland, PA Court Reporters (18224)
Freeport, PA Court Reporters (16229)
Frenchville, PA Court Reporters (16836)
Friedens, PA Court Reporters (15541)
Friedensburg, PA Court Reporters (17933)
Friendsville, PA Court Reporters (18818)
Frostburg, PA Court Reporters (15740)
Fryburg, PA Court Reporters (16326)
Furlong, PA Court Reporters (18925)
Gaines, PA Court Reporters (16921)
Galeton, PA Court Reporters (16922)
Gallitzin, PA Court Reporters (16641)
Gans, PA Court Reporters (15439)
Gap, PA Court Reporters (17527)
Garards Fort, PA Court Reporters (15334)
Gardenville, PA Court Reporters (18926)
Gardners, PA Court Reporters (17324)
Garland, PA Court Reporters (16416)
Garrett, PA Court Reporters (15542)
Gastonville, PA Court Reporters (15336)
Geigertown, PA Court Reporters (19523)
Genesee, PA Court Reporters (16923)
Georgetown, PA Court Reporters (15043)
Germansville, PA Court Reporters (18053)
Gettysburg, PA Court Reporters (17325)
Gibbon Glade, PA Court Reporters (15440)
Gibson, PA Court Reporters (18820)
Gibsonia, PA Court Reporters (15044)
Gifford, PA Court Reporters (16732)
Gilbert, PA Court Reporters (18331)
Gilberton, PA Court Reporters (17934)
Gilbertsville, PA Court Reporters (19525)
Gillett, PA Court Reporters (16925)
Gipsy, PA Court Reporters (15741)
Girard, PA Court Reporters (16417)
Girardville, PA Court Reporters (17935)
Gladwyne, PA Court Reporters (19035)
Glasgow, PA Court Reporters (16644)
Glassport, PA Court Reporters (15045)
Glen Campbell, PA Court Reporters (15742)
Glen Hope, PA Court Reporters (16645)
Glen Lyon, PA Court Reporters (18617)
Glen Mills, PA Court Reporters (19342)
Glen Richey, PA Court Reporters (16837)
Glen Riddle Lima, PA Court Reporters (19037)
Glen Rock, PA Court Reporters (17327)
Glenmoore, PA Court Reporters (19343)
Glenolden, PA Court Reporters (19036)
Glenshaw, PA Court Reporters (15116)
Glenside, PA Court Reporters (19038)
Glenville, PA Court Reporters (17329)
Goodville, PA Court Reporters (17528)
Gordon, PA Court Reporters (17936)
Gordonville, PA Court Reporters (17529)
Gouldsboro, PA Court Reporters (18424)
Gradyville, PA Court Reporters (19039)
Grampian, PA Court Reporters (16838)
Grand Valley, PA Court Reporters (16420)
Grantham, PA Court Reporters (17027)
Grantville, PA Court Reporters (17028)
Granville, PA Court Reporters (17029)
Granville Summit, PA Court Reporters (16926)
Grapeville, PA Court Reporters (15634)
Grassflat, PA Court Reporters (16839)
Gratz, PA Court Reporters (17030)
Gray, PA Court Reporters (15544)
Graysville, PA Court Reporters (15337)
Great Bend, PA Court Reporters (18821)
Greeley, PA Court Reporters (18425)
Green Lane, PA Court Reporters (18054)
Greencastle, PA Court Reporters (17225)
Greenock, PA Court Reporters (15047)
Greensboro, PA Court Reporters (15338)
Greensburg, PA Court Reporters (15601)
Greentown, PA Court Reporters (18426)
Greenville, PA Court Reporters (16125)
Grindstone, PA Court Reporters (15442)
Grove City, PA Court Reporters (16127)
Grover, PA Court Reporters (17735)
Guys Mills, PA Court Reporters (16327)
Gwynedd, PA Court Reporters (19436)
Gwynedd Valley, PA Court Reporters (19437)
Hadley, PA Court Reporters (16130)
Halifax, PA Court Reporters (17032)
Hallstead, PA Court Reporters (18822)
Hamburg, PA Court Reporters (19526)
Hamilton, PA Court Reporters (15744)
Hamlin, PA Court Reporters (18427)
Hannastown, PA Court Reporters (15635)
Hanover, PA Court Reporters (17331)
Harborcreek, PA Court Reporters (16421)
Harford, PA Court Reporters (18823)
Harleigh, PA Court Reporters (18225)
Harleysville, PA Court Reporters (19438)
Harmonsburg, PA Court Reporters (16422)
Harmony, PA Court Reporters (16037)
Harrisburg, PA Court Reporters (17101)
Harrison City, PA Court Reporters (15636)
Harrison Valley, PA Court Reporters (16927)
Harrisonville, PA Court Reporters (17228)
Harrisville, PA Court Reporters (16038)
Hartleton, PA Court Reporters (17829)
Hartstown, PA Court Reporters (16131)
Harveys Lake, PA Court Reporters (18618)
Harwick, PA Court Reporters (15049)
Hastings, PA Court Reporters (16646)
Hatboro, PA Court Reporters (19040)
Hatfield, PA Court Reporters (19440)
Haverford, PA Court Reporters (19041)
Havertown, PA Court Reporters (19083)
Hawk Run, PA Court Reporters (16840)
Hawley, PA Court Reporters (18428)
Hawthorn, PA Court Reporters (16230)
Hazel Hurst, PA Court Reporters (16733)
Hazleton, PA Court Reporters (18201)
Hegins, PA Court Reporters (17938)
Heilwood, PA Court Reporters (15745)
Hellertown, PA Court Reporters (18055)
Hendersonville, PA Court Reporters (15339)
Henryville, PA Court Reporters (18332)
Hereford, PA Court Reporters (18056)
Herman, PA Court Reporters (16039)
Herminie, PA Court Reporters (15637)
Hermitage, PA Court Reporters (16148)
Herndon, PA Court Reporters (17830)
Herrick Center, PA Court Reporters (18430)
Hershey, PA Court Reporters (17033)
Hesston, PA Court Reporters (16647)
Hibbs, PA Court Reporters (15443)
Hickory, PA Court Reporters (15340)
Hidden Valley, PA Court Reporters (15502)
Highspire, PA Court Reporters (17034)
Hiller, PA Court Reporters (15444)
Hilliards, PA Court Reporters (16040)
Hillsdale, PA Court Reporters (15746)
Hillsgrove, PA Court Reporters (18619)
Hillsville, PA Court Reporters (16132)
Hilltown, PA Court Reporters (18927)
Holbrook, PA Court Reporters (15341)
Holicong, PA Court Reporters (18928)
Hollidaysburg, PA Court Reporters (16648)
Hollsopple, PA Court Reporters (15935)
Holmes, PA Court Reporters (19043)
Holtwood, PA Court Reporters (17532)
Home, PA Court Reporters (15747)
Homer City, PA Court Reporters (15748)
Homestead, PA Court Reporters (15120)
Honesdale, PA Court Reporters (18431)
Honey Brook, PA Court Reporters (19344)
Honey Grove, PA Court Reporters (17035)
Hookstown, PA Court Reporters (15050)
Hooversville, PA Court Reporters (15936)
Hop Bottom, PA Court Reporters (18824)
Hopeland, PA Court Reporters (17533)
Hopewell, PA Court Reporters (16650)
Hopwood, PA Court Reporters (15445)
Horsham, PA Court Reporters (19044)
Hostetter, PA Court Reporters (15638)
Houston, PA Court Reporters (15342)
Houtzdale, PA Court Reporters (16651)
Howard, PA Court Reporters (16841)
Hughesville, PA Court Reporters (17737)
Hummels Wharf, PA Court Reporters (17831)
Hummelstown, PA Court Reporters (17036)
Hunker, PA Court Reporters (15639)
Hunlock Creek, PA Court Reporters (18621)
Huntingdon, PA Court Reporters (16652)
Huntingdon Valley, PA Court Reporters (19006)
Huntington Mills, PA Court Reporters (18622)
Hustontown, PA Court Reporters (17229)
Hutchinson, PA Court Reporters (15640)
Hyde, PA Court Reporters (16843)
Hyde Park, PA Court Reporters (15641)
Hydetown, PA Court Reporters (16328)
Hyndman, PA Court Reporters (15545)
Hyner, PA Court Reporters (17738)
Ickesburg, PA Court Reporters (17037)
Idaville, PA Court Reporters (17337)
Imler, PA Court Reporters (16655)
Immaculata, PA Court Reporters (19345)
Imperial, PA Court Reporters (15126)
Indian Head, PA Court Reporters (15446)
Indiana, PA Court Reporters (15701)
Indianola, PA Court Reporters (15051)
Industry, PA Court Reporters (15052)
Ingomar, PA Court Reporters (15127)
Intercourse, PA Court Reporters (17534)
Irvine, PA Court Reporters (16329)
Irvona, PA Court Reporters (16656)
Irwin, PA Court Reporters (15642)
Isabella, PA Court Reporters (15447)
Jackson, PA Court Reporters (18825)
Jackson Center, PA Court Reporters (16133)
Jacobs Creek, PA Court Reporters (15448)
James City, PA Court Reporters (16734)
James Creek, PA Court Reporters (16657)
Jamestown, PA Court Reporters (16134)
Jamison, PA Court Reporters (18929)
Jeannette, PA Court Reporters (15644)
Jefferson, PA Court Reporters (15344)
Jenkintown, PA Court Reporters (19046)
Jenners, PA Court Reporters (15546)
Jennerstown, PA Court Reporters (15547)
Jermyn, PA Court Reporters (18433)
Jerome, PA Court Reporters (15937)
Jersey Mills, PA Court Reporters (17739)
Jersey Shore, PA Court Reporters (17740)
Jessup, PA Court Reporters (18434)
Jim Thorpe, PA Court Reporters (18229)
Joffre, PA Court Reporters (15053)
Johnsonburg, PA Court Reporters (15845)
Johnstown, PA Court Reporters (15901)
Jones Mills, PA Court Reporters (15646)
Jonestown, PA Court Reporters (17038)
Josephine, PA Court Reporters (15750)
Julian, PA Court Reporters (16844)
Junedale, PA Court Reporters (18230)
Kane, PA Court Reporters (16735)
Kantner, PA Court Reporters (15548)
Karns City, PA Court Reporters (16041)
Karthaus, PA Court Reporters (16845)
Keisterville, PA Court Reporters (15449)
Kelayres, PA Court Reporters (18231)
Kelton, PA Court Reporters (19346)
Kemblesville, PA Court Reporters (19347)
Kempton, PA Court Reporters (19529)
Kennerdell, PA Court Reporters (16374)
Kennett Square, PA Court Reporters (19348)
Kent, PA Court Reporters (15752)
Kersey, PA Court Reporters (15846)
Kimberton, PA Court Reporters (19442)
King of Prussia, PA Court Reporters (19406)
Kingsley, PA Court Reporters (18826)
Kingston, PA Court Reporters (18704)
Kintnersville, PA Court Reporters (18930)
Kinzers, PA Court Reporters (17535)
Kirkwood, PA Court Reporters (17536)
Kittanning, PA Court Reporters (16201)
Kleinfeltersville, PA Court Reporters (17039)
Klingerstown, PA Court Reporters (17941)
Knox, PA Court Reporters (16232)
Knox Dale, PA Court Reporters (15847)
Knoxville, PA Court Reporters (16928)
Koppel, PA Court Reporters (16136)
Kossuth, PA Court Reporters (16331)
Kreamer, PA Court Reporters (17833)
Kresgeville, PA Court Reporters (18333)
Kulpmont, PA Court Reporters (17834)
Kulpsville, PA Court Reporters (19443)
Kunkletown, PA Court Reporters (18058)
Kutztown, PA Court Reporters (19530)
Kylertown, PA Court Reporters (16847)
La Belle, PA Court Reporters (15450)
La Jose, PA Court Reporters (15753)
La Plume, PA Court Reporters (18440)
Laceyville, PA Court Reporters (18623)
Lackawaxen, PA Court Reporters (18435)
Lafayette Hill, PA Court Reporters (19444)
Lahaska, PA Court Reporters (18931)
Lairdsville, PA Court Reporters (17742)
Lake Ariel, PA Court Reporters (18436)
Lake City, PA Court Reporters (16423)
Lake Como, PA Court Reporters (18437)
Lake Harmony, PA Court Reporters (18624)
Lake Lynn, PA Court Reporters (15451)
Lake Winola, PA Court Reporters (18625)
Lakeville, PA Court Reporters (18438)
Lakewood, PA Court Reporters (18439)
Lamar, PA Court Reporters (16848)
Lamartine, PA Court Reporters (16375)
Lampeter, PA Court Reporters (17537)
Lancaster, PA Court Reporters (17601)
Landenberg, PA Court Reporters (19350)
Landingville, PA Court Reporters (17942)
Landisburg, PA Court Reporters (17040)
Landisville, PA Court Reporters (17538)
Lanesboro, PA Court Reporters (18827)
Langeloth, PA Court Reporters (15054)
Langhorne, PA Court Reporters (19047)
Lansdale, PA Court Reporters (19446)
Lansdowne, PA Court Reporters (19050)
Lanse, PA Court Reporters (16849)
Lansford, PA Court Reporters (18232)
Laporte, PA Court Reporters (18626)
Larimer, PA Court Reporters (15647)
Latrobe, PA Court Reporters (15650)
Lattimer Mines, PA Court Reporters (18234)
Laughlintown, PA Court Reporters (15655)
Laurelton, PA Court Reporters (17835)
Laurys Station, PA Court Reporters (18059)
Lavelle, PA Court Reporters (17943)
Lawn, PA Court Reporters (17041)
Lawrence, PA Court Reporters (15055)
Lawrenceville, PA Court Reporters (16929)
Lawton, PA Court Reporters (18828)
Le Raysville, PA Court Reporters (18829)
Lebanon, PA Court Reporters (17042)
Leck Kill, PA Court Reporters (17836)
Leckrone, PA Court Reporters (15454)
Lecontes Mills, PA Court Reporters (16850)
Lederach, PA Court Reporters (19450)
Leechburg, PA Court Reporters (15656)
Leeper, PA Court Reporters (16233)
Leesport, PA Court Reporters (19533)
Leetsdale, PA Court Reporters (15056)
Lehigh Valley, PA Court Reporters (18001)
Lehighton, PA Court Reporters (18235)
Lehman, PA Court Reporters (18627)
Leisenring, PA Court Reporters (15455)
Lemasters, PA Court Reporters (17231)
Lemont, PA Court Reporters (16851)
Lemont Furnace, PA Court Reporters (15456)
Lemoyne, PA Court Reporters (17043)
Lenhartsville, PA Court Reporters (19534)
Lenni, PA Court Reporters (19052)
Lenoxville, PA Court Reporters (18441)
Leola, PA Court Reporters (17540)
Levittown, PA Court Reporters (19054)
Lewis Run, PA Court Reporters (16738)
Lewisberry, PA Court Reporters (17339)
Lewisburg, PA Court Reporters (17837)
Lewistown, PA Court Reporters (17044)
Lewisville, PA Court Reporters (19351)
Liberty, PA Court Reporters (16930)
Lickingville, PA Court Reporters (16332)
Light Street, PA Court Reporters (17839)
Ligonier, PA Court Reporters (15658)
Lilly, PA Court Reporters (15938)
Limekiln, PA Court Reporters (19535)
Limeport, PA Court Reporters (18060)
Limestone, PA Court Reporters (16234)
Lincoln University, PA Court Reporters (19352)
Linden, PA Court Reporters (17744)
Line Lexington, PA Court Reporters (18932)
Linesville, PA Court Reporters (16424)
Lionville, PA Court Reporters (19353)
Listie, PA Court Reporters (15549)
Lititz, PA Court Reporters (17543)
Little Meadows, PA Court Reporters (18830)
Littlestown, PA Court Reporters (17340)
Liverpool, PA Court Reporters (17045)
Llewellyn, PA Court Reporters (17944)
Lock Haven, PA Court Reporters (17745)
Locust Gap, PA Court Reporters (17840)
Locustdale, PA Court Reporters (17945)
Loganton, PA Court Reporters (17747)
Loganville, PA Court Reporters (17342)
Long Pond, PA Court Reporters (18334)
Lopez, PA Court Reporters (18628)
Loretto, PA Court Reporters (15940)
Lost Creek, PA Court Reporters (17946)
Lowber, PA Court Reporters (15660)
Loyalhanna, PA Court Reporters (15661)
Loysburg, PA Court Reporters (16659)
Loysville, PA Court Reporters (17047)
Lucernemines, PA Court Reporters (15754)
Lucinda, PA Court Reporters (16235)
Ludlow, PA Court Reporters (16333)
Lumberville, PA Court Reporters (18933)
Lurgan, PA Court Reporters (17232)
Luthersburg, PA Court Reporters (15848)
Luxor, PA Court Reporters (15662)
Luzerne, PA Court Reporters (18709)
Lykens, PA Court Reporters (17048)
Lyndell, PA Court Reporters (19354)
Lyndora, PA Court Reporters (16045)
Lyon Station, PA Court Reporters (19536)
Mackeyville, PA Court Reporters (17750)
Macungie, PA Court Reporters (18062)
Madera, PA Court Reporters (16661)
Madison, PA Court Reporters (15663)
Madisonburg, PA Court Reporters (16852)
Mahaffey, PA Court Reporters (15757)
Mahanoy City, PA Court Reporters (17948)
Mahanoy Plane, PA Court Reporters (17949)
Mainesburg, PA Court Reporters (16932)
Mainland, PA Court Reporters (19451)
Malvern, PA Court Reporters (19355)
Mammoth, PA Court Reporters (15664)
Manchester, PA Court Reporters (17345)
Manheim, PA Court Reporters (17545)
Manns Choice, PA Court Reporters (15550)
Manor, PA Court Reporters (15665)
Manorville, PA Court Reporters (16238)
Mansfield, PA Court Reporters (16933)
Mapleton Depot, PA Court Reporters (17052)
Mar Lin, PA Court Reporters (17951)
Marble, PA Court Reporters (16334)
Marchand, PA Court Reporters (15758)
Marcus Hook, PA Court Reporters (19061)
Marianna, PA Court Reporters (15345)
Marienville, PA Court Reporters (16239)
Marietta, PA Court Reporters (17547)
Marion, PA Court Reporters (17235)
Marion Center, PA Court Reporters (15759)
Marion Heights, PA Court Reporters (17832)
Markleton, PA Court Reporters (15551)
Markleysburg, PA Court Reporters (15459)
Mars, PA Court Reporters (16046)
Marshalls Creek, PA Court Reporters (18335)
Marsteller, PA Court Reporters (15760)
Martin, PA Court Reporters (15460)
Martindale, PA Court Reporters (17549)
Martins Creek, PA Court Reporters (18063)
Martinsburg, PA Court Reporters (16662)
Mary D, PA Court Reporters (17952)
Marysville, PA Court Reporters (17053)
Masontown, PA Court Reporters (15461)
Matamoras, PA Court Reporters (18336)
Mather, PA Court Reporters (15346)
Mattawana, PA Court Reporters (17054)
Maxatawny, PA Court Reporters (19538)
Mayport, PA Court Reporters (16240)
Maytown, PA Court Reporters (17550)
Mc Clellandtown, PA Court Reporters (15458)
Mc Clure, PA Court Reporters (17841)
Mc Connellsburg, PA Court Reporters (17233)
Mc Donald, PA Court Reporters (15057)
Mc Elhattan, PA Court Reporters (17748)
Mc Ewensville, PA Court Reporters (17749)
Mc Grann, PA Court Reporters (16236)
Mc Intyre, PA Court Reporters (15756)
Mc Knightstown, PA Court Reporters (17343)
Mc Sherrystown, PA Court Reporters (17344)
Mc Veytown, PA Court Reporters (17051)
McAdoo, PA Court Reporters (18237)
McAlisterville, PA Court Reporters (17049)
McConnellstown, PA Court Reporters (16660)
McKean, PA Court Reporters (16426)
McKees Rocks, PA Court Reporters (15136)
McKeesport, PA Court Reporters (15130)
Meadow Lands, PA Court Reporters (15347)
Meadville, PA Court Reporters (16335)
Mechanicsburg, PA Court Reporters (17050)
Mechanicsville, PA Court Reporters (18934)
Media, PA Court Reporters (19063)
Mehoopany, PA Court Reporters (18629)
Melcroft, PA Court Reporters (15462)
Mendenhall, PA Court Reporters (19357)
Mentcle, PA Court Reporters (15761)
Mercer, PA Court Reporters (16137)
Mercersburg, PA Court Reporters (17236)
Merion Station, PA Court Reporters (19066)
Merrittstown, PA Court Reporters (15463)
Mertztown, PA Court Reporters (19539)
Meshoppen, PA Court Reporters (18630)
Mexico, PA Court Reporters (17056)
Meyersdale, PA Court Reporters (15552)
Middleburg, PA Court Reporters (17842)
Middlebury Center, PA Court Reporters (16935)
Middleport, PA Court Reporters (17953)
Middletown, PA Court Reporters (17057)
Midland, PA Court Reporters (15059)
Midway, PA Court Reporters (15060)
Mifflin, PA Court Reporters (17058)
Mifflinburg, PA Court Reporters (17844)
Mifflintown, PA Court Reporters (17059)
Mifflinville, PA Court Reporters (18631)
Milan, PA Court Reporters (18831)
Milanville, PA Court Reporters (18443)
Mildred, PA Court Reporters (18632)
Milesburg, PA Court Reporters (16853)
Milford, PA Court Reporters (18337)
Milford Square, PA Court Reporters (18935)
Mill Creek, PA Court Reporters (17060)
Mill Hall, PA Court Reporters (17751)
Mill Run, PA Court Reporters (15464)
Mill Village, PA Court Reporters (16427)
Millersburg, PA Court Reporters (17061)
Millerstown, PA Court Reporters (17062)
Millersville, PA Court Reporters (17551)
Millerton, PA Court Reporters (16936)
Millheim, PA Court Reporters (16854)
Millmont, PA Court Reporters (17845)
Millrift, PA Court Reporters (18340)
Mills, PA Court Reporters (16937)
Millsboro, PA Court Reporters (15348)
Millville, PA Court Reporters (17846)
Milnesville, PA Court Reporters (18239)
Milroy, PA Court Reporters (17063)
Milton, PA Court Reporters (17847)
Mineral Point, PA Court Reporters (15942)
Mineral Springs, PA Court Reporters (16855)
Minersville, PA Court Reporters (17954)
Mingoville, PA Court Reporters (16856)
Minisink Hills, PA Court Reporters (18341)
Modena, PA Court Reporters (19358)
Mohnton, PA Court Reporters (19540)
Mohrsville, PA Court Reporters (19541)
Monaca, PA Court Reporters (15061)
Monessen, PA Court Reporters (15062)
Monocacy Station, PA Court Reporters (19542)
Monongahela, PA Court Reporters (15063)
Monroeton, PA Court Reporters (18832)
Monroeville, PA Court Reporters (15146)
Mont Alto, PA Court Reporters (17237)
Mont Clare, PA Court Reporters (19453)
Montandon, PA Court Reporters (17850)
Montgomery, PA Court Reporters (17752)
Montgomeryville, PA Court Reporters (18936)
Montoursville, PA Court Reporters (17754)
Montrose, PA Court Reporters (18801)
Moosic, PA Court Reporters (18507)
Morann, PA Court Reporters (16663)
Morgan, PA Court Reporters (15064)
Morgantown, PA Court Reporters (19543)
Morris, PA Court Reporters (16938)
Morris Run, PA Court Reporters (16939)
Morrisdale, PA Court Reporters (16858)
Morrisville, PA Court Reporters (19067)
Morton, PA Court Reporters (19070)
Moscow, PA Court Reporters (18444)
Moshannon, PA Court Reporters (16859)
Mount Aetna, PA Court Reporters (19544)
Mount Bethel, PA Court Reporters (18343)
Mount Braddock, PA Court Reporters (15465)
Mount Carmel, PA Court Reporters (17851)
Mount Gretna, PA Court Reporters (17064)
Mount Holly Springs, PA Court Reporters (17065)
Mount Jewett, PA Court Reporters (16740)
Mount Joy, PA Court Reporters (17552)
Mount Morris, PA Court Reporters (15349)
Mount Pleasant, PA Court Reporters (15666)
Mount Pleasant Mills, PA Court Reporters (17853)
Mount Pocono, PA Court Reporters (18344)
Mount Union, PA Court Reporters (17066)
Mount Wolf, PA Court Reporters (17347)
Mountain Top, PA Court Reporters (18707)
Mountainhome, PA Court Reporters (18342)
Mountville, PA Court Reporters (17554)
Muir, PA Court Reporters (17957)
Muncy, PA Court Reporters (17756)
Muncy Valley, PA Court Reporters (17758)
Munson, PA Court Reporters (16860)
Murrysville, PA Court Reporters (15668)
Muse, PA Court Reporters (15350)
Myerstown, PA Court Reporters (17067)
Nanticoke, PA Court Reporters (18634)
Nanty Glo, PA Court Reporters (15943)
Narberth, PA Court Reporters (19072)
Narvon, PA Court Reporters (17555)
Natrona Heights, PA Court Reporters (15065)
Nazareth, PA Court Reporters (18064)
Needmore, PA Court Reporters (17238)
Neelyton, PA Court Reporters (17239)
Neffs, PA Court Reporters (18065)
Nelson, PA Court Reporters (16940)
Nemacolin, PA Court Reporters (15351)
Nescopeck, PA Court Reporters (18635)
Nesquehoning, PA Court Reporters (18240)
New Albany, PA Court Reporters (18833)
New Alexandria, PA Court Reporters (15670)
New Baltimore, PA Court Reporters (15553)
New Bedford, PA Court Reporters (16140)
New Berlin, PA Court Reporters (17855)
New Berlinville, PA Court Reporters (19545)
New Bethlehem, PA Court Reporters (16242)
New Bloomfield, PA Court Reporters (17068)
New Brighton, PA Court Reporters (15066)
New Buffalo, PA Court Reporters (17069)
New Castle, PA Court Reporters (16101)
New Columbia, PA Court Reporters (17856)
New Cumberland, PA Court Reporters (17070)
New Derry, PA Court Reporters (15671)
New Eagle, PA Court Reporters (15067)
New Enterprise, PA Court Reporters (16664)
New Florence, PA Court Reporters (15944)
New Freedom, PA Court Reporters (17349)
New Freeport, PA Court Reporters (15352)
New Galilee, PA Court Reporters (16141)
New Geneva, PA Court Reporters (15467)
New Germantown, PA Court Reporters (17071)
New Holland, PA Court Reporters (17557)
New Hope, PA Court Reporters (18938)
New Kensington, PA Court Reporters (15068)
New Kingstown, PA Court Reporters (17072)
New London, PA Court Reporters (19360)
New Milford, PA Court Reporters (18834)
New Millport, PA Court Reporters (16861)
New Oxford, PA Court Reporters (17350)
New Paris, PA Court Reporters (15554)
New Park, PA Court Reporters (17352)
New Philadelphia, PA Court Reporters (17959)
New Providence, PA Court Reporters (17560)
New Ringgold, PA Court Reporters (17960)
New Salem, PA Court Reporters (15468)
New Stanton, PA Court Reporters (15672)
New Tripoli, PA Court Reporters (18066)
New Wilmington, PA Court Reporters (16142)
Newburg, PA Court Reporters (17240)
Newell, PA Court Reporters (15466)
Newfoundland, PA Court Reporters (18445)
Newmanstown, PA Court Reporters (17073)
Newport, PA Court Reporters (17074)
Newry, PA Court Reporters (16665)
Newton Hamilton, PA Court Reporters (17075)
Newtown, PA Court Reporters (18940)
Newtown Square, PA Court Reporters (19073)
Newville, PA Court Reporters (17241)
Nicholson, PA Court Reporters (18446)
Nicktown, PA Court Reporters (15762)
Nineveh, PA Court Reporters (15353)
Nisbet, PA Court Reporters (17759)
Normalville, PA Court Reporters (15469)
Norristown, PA Court Reporters (19401)
North Apollo, PA Court Reporters (15673)
North Bend, PA Court Reporters (17760)
North East, PA Court Reporters (16428)
North Springfield, PA Court Reporters (16430)
North Versailles, PA Court Reporters (15137)
North Wales, PA Court Reporters (19454)
North Washington, PA Court Reporters (16048)
Northampton, PA Court Reporters (18067)
Northern Cambria, PA Court Reporters (15714)
Northpoint, PA Court Reporters (15763)
Northumberland, PA Court Reporters (17857)
Norvelt, PA Court Reporters (15674)
Norwood, PA Court Reporters (19074)
Nottingham, PA Court Reporters (19362)
Noxen, PA Court Reporters (18636)
Nu Mine, PA Court Reporters (16244)
Numidia, PA Court Reporters (17858)
Nuremberg, PA Court Reporters (18241)
Oak Ridge, PA Court Reporters (16245)
Oakdale, PA Court Reporters (15071)
Oakland Mills, PA Court Reporters (17076)
Oakmont, PA Court Reporters (15139)
Oaks, PA Court Reporters (19456)
Ohiopyle, PA Court Reporters (15470)
Oil City, PA Court Reporters (16301)
Olanta, PA Court Reporters (16863)
Old Forge, PA Court Reporters (18518)
Old Zionsville, PA Court Reporters (18068)
Oley, PA Court Reporters (19547)
Oliveburg, PA Court Reporters (15764)
Oliver, PA Court Reporters (15472)
Olyphant, PA Court Reporters (18447)
Oneida, PA Court Reporters (18242)
Ono, PA Court Reporters (17077)
Orangeville, PA Court Reporters (17859)
Orbisonia, PA Court Reporters (17243)
Orefield, PA Court Reporters (18069)
Oreland, PA Court Reporters (19075)
Orrstown, PA Court Reporters (17244)
Orrtanna, PA Court Reporters (17353)
Orson, PA Court Reporters (18449)
Orviston, PA Court Reporters (16864)
Orwigsburg, PA Court Reporters (17961)
Osceola, PA Court Reporters (16942)
Osceola Mills, PA Court Reporters (16666)
Osterburg, PA Court Reporters (16667)
Ottsville, PA Court Reporters (18942)
Oxford, PA Court Reporters (19363)
Palm, PA Court Reporters (18070)
Palmerton, PA Court Reporters (18071)
Palmyra, PA Court Reporters (17078)
Paoli, PA Court Reporters (19301)
Paradise, PA Court Reporters (17562)
Parker, PA Court Reporters (16049)
Parker Ford, PA Court Reporters (19457)
Parkesburg, PA Court Reporters (19365)
Parkhill, PA Court Reporters (15945)
Parryville, PA Court Reporters (18244)
Patton, PA Court Reporters (16668)
Paupack, PA Court Reporters (18451)
Paxinos, PA Court Reporters (17860)
Paxtonville, PA Court Reporters (17861)
Peach Bottom, PA Court Reporters (17563)
Peach Glen, PA Court Reporters (17375)
Peckville, PA Court Reporters (18452)
Pen Argyl, PA Court Reporters (18072)
Penfield, PA Court Reporters (15849)
Penn, PA Court Reporters (15675)
Penn Run, PA Court Reporters (15765)
Penns Creek, PA Court Reporters (17862)
Penns Park, PA Court Reporters (18943)
Pennsburg, PA Court Reporters (18073)
Pennsylvania Furnace, PA Court Reporters (16865)
Penryn, PA Court Reporters (17564)
Pequea, PA Court Reporters (17565)
Perkasie, PA Court Reporters (18944)
Perkiomenville, PA Court Reporters (18074)
Perryopolis, PA Court Reporters (15473)
Petersburg, PA Court Reporters (16669)
Petrolia, PA Court Reporters (16050)
Philadelphia, PA Court Reporters (19019)
Philipsburg, PA Court Reporters (16866)
Phoenixville, PA Court Reporters (19460)
Picture Rocks, PA Court Reporters (17762)
Pillow, PA Court Reporters (17080)
Pine Bank, PA Court Reporters (15354)
Pine Forge, PA Court Reporters (19548)
Pine Grove, PA Court Reporters (17963)
Pine Grove Mills, PA Court Reporters (16868)
Pineville, PA Court Reporters (18946)
Pipersville, PA Court Reporters (18947)
Pitcairn, PA Court Reporters (15140)
Pitman, PA Court Reporters (17964)
Pittsburgh, PA Court Reporters (15201)
Pittsfield, PA Court Reporters (16340)
Pittston, PA Court Reporters (18640)
Plainfield, PA Court Reporters (17081)
Pleasant Hall, PA Court Reporters (17246)
Pleasant Mount, PA Court Reporters (18453)
Pleasant Unity, PA Court Reporters (15676)
Pleasantville, PA Court Reporters (16341)
Plumsteadville, PA Court Reporters (18949)
Plumville, PA Court Reporters (16246)
Plymouth, PA Court Reporters (18651)
Plymouth Meeting, PA Court Reporters (19462)
Pocono Lake, PA Court Reporters (18347)
Pocono Lake Preserve, PA Court Reporters (18348)
Pocono Manor, PA Court Reporters (18349)
Pocono Pines, PA Court Reporters (18350)
Pocono Summit, PA Court Reporters (18346)
Pocopson, PA Court Reporters (19366)
Point Marion, PA Court Reporters (15474)
Point Pleasant, PA Court Reporters (18950)
Polk, PA Court Reporters (16342)
Pomeroy, PA Court Reporters (19367)
Port Allegany, PA Court Reporters (16743)
Port Carbon, PA Court Reporters (17965)
Port Clinton, PA Court Reporters (19549)
Port Matilda, PA Court Reporters (16870)
Port Royal, PA Court Reporters (17082)
Port Trevorton, PA Court Reporters (17864)
Portage, PA Court Reporters (15946)
Porters Sideling, PA Court Reporters (17354)
Portersville, PA Court Reporters (16051)
Portland, PA Court Reporters (18351)
Pottersdale, PA Court Reporters (16871)
Potts Grove, PA Court Reporters (17865)
Pottstown, PA Court Reporters (19464)
Pottsville, PA Court Reporters (17901)
Poyntelle, PA Court Reporters (18454)
Presto, PA Court Reporters (15142)
Preston Park, PA Court Reporters (18455)
Pricedale, PA Court Reporters (15072)
Prompton, PA Court Reporters (18456)
Prospect, PA Court Reporters (16052)
Prospect Park, PA Court Reporters (19076)
Prosperity, PA Court Reporters (15329)
Pulaski, PA Court Reporters (16143)
Punxsutawney, PA Court Reporters (15767)
Quakake, PA Court Reporters (18245)
Quakertown, PA Court Reporters (18951)
Quarryville, PA Court Reporters (17566)
Quecreek, PA Court Reporters (15555)
Queen, PA Court Reporters (16670)
Quentin, PA Court Reporters (17083)
Quincy, PA Court Reporters (17247)
Railroad, PA Court Reporters (17355)
Ralston, PA Court Reporters (17763)
Ramey, PA Court Reporters (16671)
Ransom, PA Court Reporters (18653)
Ravine, PA Court Reporters (17966)
Reading, PA Court Reporters (19601)
Reamstown, PA Court Reporters (17567)
Rebersburg, PA Court Reporters (16872)
Rebuck, PA Court Reporters (17867)
Rector, PA Court Reporters (15677)
Red Hill, PA Court Reporters (18076)
Red Lion, PA Court Reporters (17356)
Reeders, PA Court Reporters (18352)
Reedsville, PA Court Reporters (17084)
Refton, PA Court Reporters (17568)
Rehrersburg, PA Court Reporters (19550)
Reinholds, PA Court Reporters (17569)
Renfrew, PA Court Reporters (16053)
Reno, PA Court Reporters (16343)
Renovo, PA Court Reporters (17764)
Republic, PA Court Reporters (15475)
Revere, PA Court Reporters (18953)
Revloc, PA Court Reporters (15948)
Rew, PA Court Reporters (16744)
Rexmont, PA Court Reporters (17085)
Reynoldsville, PA Court Reporters (15851)
Rheems, PA Court Reporters (17570)
Rices Landing, PA Court Reporters (15357)
Riceville, PA Court Reporters (16432)
Richboro, PA Court Reporters (18954)
Richeyville, PA Court Reporters (15358)
Richfield, PA Court Reporters (17086)
Richland, PA Court Reporters (17087)
Richlandtown, PA Court Reporters (18955)
Riddlesburg, PA Court Reporters (16672)
Ridgway, PA Court Reporters (15853)
Ridley Park, PA Court Reporters (19078)
Riegelsville, PA Court Reporters (18077)
Rillton, PA Court Reporters (15678)
Rimersburg, PA Court Reporters (16248)
Ringgold, PA Court Reporters (15770)
Ringtown, PA Court Reporters (17967)
Riverside, PA Court Reporters (17868)
Rixford, PA Court Reporters (16745)
Roaring Branch, PA Court Reporters (17765)
Roaring Spring, PA Court Reporters (16673)
Robertsdale, PA Court Reporters (16674)
Robesonia, PA Court Reporters (19551)
Robinson, PA Court Reporters (15949)
Rochester, PA Court Reporters (15074)
Rochester Mills, PA Court Reporters (15771)
Rock Glen, PA Court Reporters (18246)
Rockhill Furnace, PA Court Reporters (17249)
Rockton, PA Court Reporters (15856)
Rockwood, PA Court Reporters (15557)
Rogersville, PA Court Reporters (15359)
Rome, PA Court Reporters (18837)
Ronco, PA Court Reporters (15476)
Ronks, PA Court Reporters (17572)
Roscoe, PA Court Reporters (15477)
Rossiter, PA Court Reporters (15772)
Rossville, PA Court Reporters (17358)
Roulette, PA Court Reporters (16746)
Rouseville, PA Court Reporters (16344)
Rouzerville, PA Court Reporters (17250)
Rowland, PA Court Reporters (18457)
Roxbury, PA Court Reporters (17251)
Royersford, PA Court Reporters (19468)
Ruffs Dale, PA Court Reporters (15679)
Rural Ridge, PA Court Reporters (15075)
Rural Valley, PA Court Reporters (16249)
Rushland, PA Court Reporters (18956)
Russell, PA Court Reporters (16345)
Russellton, PA Court Reporters (15076)
Sabinsville, PA Court Reporters (16943)
Sacramento, PA Court Reporters (17968)
Sadsburyville, PA Court Reporters (19369)
Saegertown, PA Court Reporters (16433)
Sagamore, PA Court Reporters (16250)
Saint Benedict, PA Court Reporters (15773)
Saint Boniface, PA Court Reporters (16675)
Saint Clair, PA Court Reporters (17970)
Saint Johns, PA Court Reporters (18247)
Saint Marys, PA Court Reporters (15857)
Saint Michael, PA Court Reporters (15951)
Saint Peters, PA Court Reporters (19470)
Saint Petersburg, PA Court Reporters (16054)
Saint Thomas, PA Court Reporters (17252)
Salford, PA Court Reporters (18957)
Salfordville, PA Court Reporters (18958)
Salina, PA Court Reporters (15680)
Salisbury, PA Court Reporters (15558)
Salix, PA Court Reporters (15952)
Salona, PA Court Reporters (17767)
Saltillo, PA Court Reporters (17253)
Saltsburg, PA Court Reporters (15681)
Sandy Lake, PA Court Reporters (16145)
Sandy Ridge, PA Court Reporters (16677)
Sarver, PA Court Reporters (16055)
Sassamansville, PA Court Reporters (19472)
Saxonburg, PA Court Reporters (16056)
Saxton, PA Court Reporters (16678)
Saylorsburg, PA Court Reporters (18353)
Sayre, PA Court Reporters (18840)
Scenery Hill, PA Court Reporters (15360)
Schaefferstown, PA Court Reporters (17088)
Schellsburg, PA Court Reporters (15559)
Schenley, PA Court Reporters (15682)
Schnecksville, PA Court Reporters (18078)
Schuylkill Haven, PA Court Reporters (17972)
Schwenksville, PA Court Reporters (19473)
Sciota, PA Court Reporters (18354)
Scotland, PA Court Reporters (17254)
Scotrun, PA Court Reporters (18355)
Scottdale, PA Court Reporters (15683)
Scranton, PA Court Reporters (18501)
Seanor, PA Court Reporters (15953)
Selinsgrove, PA Court Reporters (17870)
Sellersville, PA Court Reporters (18960)
Seltzer, PA Court Reporters (17974)
Seminole, PA Court Reporters (16253)
Seneca, PA Court Reporters (16346)
Seven Valleys, PA Court Reporters (17360)
Seward, PA Court Reporters (15954)
Sewickley, PA Court Reporters (15143)
Shade Gap, PA Court Reporters (17255)
Shady Grove, PA Court Reporters (17256)
Shamokin, PA Court Reporters (17872)
Shamokin Dam, PA Court Reporters (17876)
Shanksville, PA Court Reporters (15560)
Sharon, PA Court Reporters (16146)
Sharon Hill, PA Court Reporters (19079)
Sharpsville, PA Court Reporters (16150)
Shartlesville, PA Court Reporters (19554)
Shavertown, PA Court Reporters (18708)
Shawanese, PA Court Reporters (18654)
Shawnee on Delaware, PA Court Reporters (18356)
Shawville, PA Court Reporters (16873)
Sheakleyville, PA Court Reporters (16151)
Sheffield, PA Court Reporters (16347)
Shelocta, PA Court Reporters (15774)
Shenandoah, PA Court Reporters (17976)
Sheppton, PA Court Reporters (18248)
Shermans Dale, PA Court Reporters (17090)
Shickshinny, PA Court Reporters (18655)
Shinglehouse, PA Court Reporters (16748)
Shippensburg, PA Court Reporters (17257)
Shippenville, PA Court Reporters (16254)
Shippingport, PA Court Reporters (15077)
Shirleysburg, PA Court Reporters (17260)
Shoemakersville, PA Court Reporters (19555)
Shohola, PA Court Reporters (18458)
Shrewsbury, PA Court Reporters (17361)
Shunk, PA Court Reporters (17768)
Sidman, PA Court Reporters (15955)
Sigel, PA Court Reporters (15860)
Silver Spring, PA Court Reporters (17575)
Silverdale, PA Court Reporters (18962)
Sinnamahoning, PA Court Reporters (15861)
Sipesville, PA Court Reporters (15561)
Six Mile Run, PA Court Reporters (16679)
Skippack, PA Court Reporters (19474)
Skytop, PA Court Reporters (18357)
Slate Run, PA Court Reporters (17769)
Slatedale, PA Court Reporters (18079)
Slatington, PA Court Reporters (18080)
Slickville, PA Court Reporters (15684)
Sligo, PA Court Reporters (16255)
Slippery Rock, PA Court Reporters (16057)
Slovan, PA Court Reporters (15078)
Smethport, PA Court Reporters (16749)
Smicksburg, PA Court Reporters (16256)
Smithfield, PA Court Reporters (15478)
Smithmill, PA Court Reporters (16680)
Smithton, PA Court Reporters (15479)
Smock, PA Court Reporters (15480)
Smokerun, PA Court Reporters (16681)
Smoketown, PA Court Reporters (17576)
Snow Shoe, PA Court Reporters (16874)
Snydersburg, PA Court Reporters (16257)
Snydertown, PA Court Reporters (17877)
Solebury, PA Court Reporters (18963)
Somerset, PA Court Reporters (15501)
Soudersburg, PA Court Reporters (17577)
Souderton, PA Court Reporters (18964)
South Canaan, PA Court Reporters (18459)
South Fork, PA Court Reporters (15956)
South Gibson, PA Court Reporters (18842)
South Heights, PA Court Reporters (15081)
South Montrose, PA Court Reporters (18843)
South Mountain, PA Court Reporters (17261)
South Park, PA Court Reporters (15129)
South Sterling, PA Court Reporters (18460)
Southampton, PA Court Reporters (18966)
Southeastern, PA Court Reporters (19397)
Southview, PA Court Reporters (15361)
Southwest, PA Court Reporters (15685)
Spangler, PA Court Reporters (15775)
Spartansburg, PA Court Reporters (16434)
Spinnerstown, PA Court Reporters (18968)
Spraggs, PA Court Reporters (15362)
Sprankle Mills, PA Court Reporters (15776)
Spring Church, PA Court Reporters (15686)
Spring City, PA Court Reporters (19475)
Spring Creek, PA Court Reporters (16436)
Spring Glen, PA Court Reporters (17978)
Spring Grove, PA Court Reporters (17362)
Spring House, PA Court Reporters (19477)
Spring Mills, PA Court Reporters (16875)
Spring Mount, PA Court Reporters (19478)
Spring Run, PA Court Reporters (17262)
Springboro, PA Court Reporters (16435)
Springdale, PA Court Reporters (15144)
Springfield, PA Court Reporters (19064)
Springs, PA Court Reporters (15562)
Springtown, PA Court Reporters (18081)
Springville, PA Court Reporters (18844)
Sproul, PA Court Reporters (16682)
Spruce Creek, PA Court Reporters (16683)
Stahlstown, PA Court Reporters (15687)
Star Junction, PA Court Reporters (15482)
Starford, PA Court Reporters (15777)
Starlight, PA Court Reporters (18461)
Starrucca, PA Court Reporters (18462)
State College, PA Court Reporters (16801)
State Line, PA Court Reporters (17263)
Sterling, PA Court Reporters (18463)
Stevens, PA Court Reporters (17578)
Stevensville, PA Court Reporters (18845)
Stewartstown, PA Court Reporters (17363)
Stillwater, PA Court Reporters (17878)
Stockdale, PA Court Reporters (15483)
Stockertown, PA Court Reporters (18083)
Stoneboro, PA Court Reporters (16153)
Stony Run, PA Court Reporters (19557)
Stoystown, PA Court Reporters (15563)
Strabane, PA Court Reporters (15363)
Strasburg, PA Court Reporters (17579)
Strattanville, PA Court Reporters (16258)
Strausstown, PA Court Reporters (19559)
Strongstown, PA Court Reporters (15957)
Stroudsburg, PA Court Reporters (18360)
Stump Creek, PA Court Reporters (15863)
Sturgeon, PA Court Reporters (15082)
Sugar Grove, PA Court Reporters (16350)
Sugar Run, PA Court Reporters (18846)
Sugarloaf, PA Court Reporters (18249)
Summerdale, PA Court Reporters (17093)
Summerhill, PA Court Reporters (15958)
Summerville, PA Court Reporters (15864)
Summit Hill, PA Court Reporters (18250)
Summit Station, PA Court Reporters (17979)
Sumneytown, PA Court Reporters (18084)
Sunbury, PA Court Reporters (17801)
Suplee, PA Court Reporters (19371)
Susquehanna, PA Court Reporters (18847)
Sutersville, PA Court Reporters (15083)
Swarthmore, PA Court Reporters (19081)
Sweet Valley, PA Court Reporters (18656)
Swengel, PA Court Reporters (17880)
Swiftwater, PA Court Reporters (18370)
Sybertsville, PA Court Reporters (18251)
Sycamore, PA Court Reporters (15364)
Sykesville, PA Court Reporters (15865)
Sylvania, PA Court Reporters (16945)
Tafton, PA Court Reporters (18464)
Talmage, PA Court Reporters (17580)
Tamaqua, PA Court Reporters (18252)
Tamiment, PA Court Reporters (18371)
Tannersville, PA Court Reporters (18372)
Tarentum, PA Court Reporters (15084)
Tarrs, PA Court Reporters (15688)
Tatamy, PA Court Reporters (18085)
Taylor, PA Court Reporters (18517)
Taylorstown, PA Court Reporters (15365)
Telford, PA Court Reporters (18969)
Temple, PA Court Reporters (19560)
Templeton, PA Court Reporters (16259)
Terre Hill, PA Court Reporters (17581)
Thomasville, PA Court Reporters (17364)
Thompson, PA Court Reporters (18465)
Thompsontown, PA Court Reporters (17094)
Thorndale, PA Court Reporters (19372)
Thornton, PA Court Reporters (19373)
Three Springs, PA Court Reporters (17264)
Tidioute, PA Court Reporters (16351)
Timblin, PA Court Reporters (15778)
Tioga, PA Court Reporters (16946)
Tiona, PA Court Reporters (16352)
Tionesta, PA Court Reporters (16353)
Tipton, PA Court Reporters (16684)
Tire Hill, PA Court Reporters (15959)
Titusville, PA Court Reporters (16354)
Tobyhanna, PA Court Reporters (18466)
Todd, PA Court Reporters (16685)
Topton, PA Court Reporters (19562)
Torrance, PA Court Reporters (15779)
Toughkenamon, PA Court Reporters (19374)
Towanda, PA Court Reporters (18848)
Tower City, PA Court Reporters (17980)
Townville, PA Court Reporters (16360)
Trafford, PA Court Reporters (15085)
Transfer, PA Court Reporters (16154)
Treichlers, PA Court Reporters (18086)
Tremont, PA Court Reporters (17981)
Tresckow, PA Court Reporters (18254)
Trevorton, PA Court Reporters (17881)
Trexlertown, PA Court Reporters (18087)
Trout Run, PA Court Reporters (17771)
Troutville, PA Court Reporters (15866)
Troxelville, PA Court Reporters (17882)
Troy, PA Court Reporters (16947)
Trumbauersville, PA Court Reporters (18970)
Tunkhannock, PA Court Reporters (18657)
Turbotville, PA Court Reporters (17772)
Turkey City, PA Court Reporters (16058)
Turtle Creek, PA Court Reporters (15145)
Turtlepoint, PA Court Reporters (16750)
Tuscarora, PA Court Reporters (17982)
Twin Rocks, PA Court Reporters (15960)
Tyler Hill, PA Court Reporters (18469)
Tylersburg, PA Court Reporters (16361)
Tylersport, PA Court Reporters (18971)
Tylersville, PA Court Reporters (17773)
Tyrone, PA Court Reporters (16686)
Uledi, PA Court Reporters (15484)
Ulster, PA Court Reporters (18850)
Ulysses, PA Court Reporters (16948)
Union City, PA Court Reporters (16438)
Union Dale, PA Court Reporters (18470)
Uniontown, PA Court Reporters (15401)
Unionville, PA Court Reporters (19375)
United, PA Court Reporters (15689)
Unity House, PA Court Reporters (18373)
Unityville, PA Court Reporters (17774)
University Park, PA Court Reporters (16802)
Upper Black Eddy, PA Court Reporters (18972)
Upper Darby, PA Court Reporters (19082)
Upperstrasburg, PA Court Reporters (17265)
Ursina, PA Court Reporters (15485)
Utica, PA Court Reporters (16362)
Uwchland, PA Court Reporters (19480)
Valencia, PA Court Reporters (16059)
Valier, PA Court Reporters (15780)
Valley Forge, PA Court Reporters (19481)
Valley View, PA Court Reporters (17983)
Van Voorhis, PA Court Reporters (15366)
Vanderbilt, PA Court Reporters (15486)
Vandergrift, PA Court Reporters (15690)
Venango, PA Court Reporters (16440)
Venetia, PA Court Reporters (15367)
Venus, PA Court Reporters (16364)
Verona, PA Court Reporters (15147)
Vestaburg, PA Court Reporters (15368)
Vicksburg, PA Court Reporters (17883)
Villa Maria, PA Court Reporters (16155)
Villanova, PA Court Reporters (19085)
Vintondale, PA Court Reporters (15961)
Virginville, PA Court Reporters (19564)
Volant, PA Court Reporters (16156)
Vowinckel, PA Court Reporters (16260)
Wagontown, PA Court Reporters (19376)
Wallaceton, PA Court Reporters (16876)
Wallingford, PA Court Reporters (19086)
Walnut Bottom, PA Court Reporters (17266)
Walnutport, PA Court Reporters (18088)
Walston, PA Court Reporters (15781)
Waltersburg, PA Court Reporters (15488)
Wampum, PA Court Reporters (16157)
Wapwallopen, PA Court Reporters (18660)
Warfordsburg, PA Court Reporters (17267)
Warminster, PA Court Reporters (18974)
Warren, PA Court Reporters (16365)
Warren Center, PA Court Reporters (18851)
Warrendale, PA Court Reporters (15086)
Warrington, PA Court Reporters (18976)
Warriors Mark, PA Court Reporters (16877)
Washington, PA Court Reporters (15301)
Washington Boro, PA Court Reporters (17582)
Washington Crossing, PA Court Reporters (18977)
Washingtonville, PA Court Reporters (17884)
Waterfall, PA Court Reporters (16689)
Waterford, PA Court Reporters (16441)
Waterville, PA Court Reporters (17776)
Watsontown, PA Court Reporters (17777)
Wattsburg, PA Court Reporters (16442)
Waverly, PA Court Reporters (18471)
Waymart, PA Court Reporters (18472)
Wayne, PA Court Reporters (19080)
Waynesboro, PA Court Reporters (17268)
Waynesburg, PA Court Reporters (15370)
Weatherly, PA Court Reporters (18255)
Webster, PA Court Reporters (15087)
Weedville, PA Court Reporters (15868)
Weikert, PA Court Reporters (17885)
Wellersburg, PA Court Reporters (15564)
Wells Tannery, PA Court Reporters (16691)
Wellsboro, PA Court Reporters (16901)
Wellsville, PA Court Reporters (17365)
Wendel, PA Court Reporters (15691)
Wernersville, PA Court Reporters (19565)
West Alexander, PA Court Reporters (15376)
West Chester, PA Court Reporters (19380)
West Decatur, PA Court Reporters (16878)
West Elizabeth, PA Court Reporters (15088)
West Finley, PA Court Reporters (15377)
West Grove, PA Court Reporters (19390)
West Hickory, PA Court Reporters (16370)
West Lebanon, PA Court Reporters (15783)
West Leisenring, PA Court Reporters (15489)
West Middlesex, PA Court Reporters (16159)
West Middletown, PA Court Reporters (15379)
West Mifflin, PA Court Reporters (15122)
West Milton, PA Court Reporters (17886)
West Newton, PA Court Reporters (15089)
West Pittsburg, PA Court Reporters (16160)
West Point, PA Court Reporters (19486)
West Salisbury, PA Court Reporters (15565)
West Springfield, PA Court Reporters (16443)
West Sunbury, PA Court Reporters (16061)
West Willow, PA Court Reporters (17583)
Westfield, PA Court Reporters (16950)
Westland, PA Court Reporters (15378)
Westmoreland City, PA Court Reporters (15692)
Weston, PA Court Reporters (18256)
Westover, PA Court Reporters (16692)
Westport, PA Court Reporters (17778)
Westtown, PA Court Reporters (19395)
Wexford, PA Court Reporters (15090)
Wheatland, PA Court Reporters (16161)
White, PA Court Reporters (15490)
White Deer, PA Court Reporters (17887)
White Haven, PA Court Reporters (18661)
White Mills, PA Court Reporters (18473)
Whitehall, PA Court Reporters (18052)
Whitney, PA Court Reporters (15693)
Wickhaven, PA Court Reporters (15492)
Wiconisco, PA Court Reporters (17097)
Widnoon, PA Court Reporters (16261)
Wilburton, PA Court Reporters (17888)
Wilcox, PA Court Reporters (15870)
Wildwood, PA Court Reporters (15091)
Wilkes Barre, PA Court Reporters (18701)
Williamsburg, PA Court Reporters (16693)
Williamson, PA Court Reporters (17270)
Williamsport, PA Court Reporters (17701)
Williamstown, PA Court Reporters (17098)
Willow Grove, PA Court Reporters (19090)
Willow Hill, PA Court Reporters (17271)
Willow Street, PA Court Reporters (17584)
Wilmerding, PA Court Reporters (15148)
Wilmore, PA Court Reporters (15962)
Winburne, PA Court Reporters (16879)
Wind Gap, PA Court Reporters (18091)
Wind Ridge, PA Court Reporters (15380)
Windber, PA Court Reporters (15963)
Windsor, PA Court Reporters (17366)
Winfield, PA Court Reporters (17889)
Witmer, PA Court Reporters (17585)
Womelsdorf, PA Court Reporters (19567)
Wood, PA Court Reporters (16694)
Woodbury, PA Court Reporters (16695)
Woodland, PA Court Reporters (16881)
Woodlyn, PA Court Reporters (19094)
Woodward, PA Court Reporters (16882)
Woolrich, PA Court Reporters (17779)
Worcester, PA Court Reporters (19490)
Worthington, PA Court Reporters (16262)
Worthville, PA Court Reporters (15784)
Woxall, PA Court Reporters (18979)
Wrightsville, PA Court Reporters (17368)
Wyalusing, PA Court Reporters (18853)
Wyano, PA Court Reporters (15695)
Wycombe, PA Court Reporters (18980)
Wyncote, PA Court Reporters (19095)
Wynnewood, PA Court Reporters (19096)
Wyoming, PA Court Reporters (18644)
Wysox, PA Court Reporters (18854)
Yatesboro, PA Court Reporters (16263)
Yeagertown, PA Court Reporters (17099)
York, PA Court Reporters (17401)
York Haven, PA Court Reporters (17370)
York New Salem, PA Court Reporters (17371)
York Springs, PA Court Reporters (17372)
Youngstown, PA Court Reporters (15696)
Youngsville, PA Court Reporters (16371)
Youngwood, PA Court Reporters (15697)
Yukon, PA Court Reporters (15698)
Zelienople, PA Court Reporters (16063)
Zieglerville, PA Court Reporters (19492)
Zion Grove, PA Court Reporters (17985)
Zionhill, PA Court Reporters (18981)
Zionsville, PA Court Reporters (18092)
Zullinger, PA Court Reporters (17272)