Rhode Island Court Reporters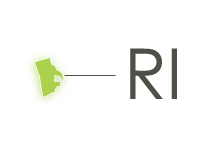 RHODE ISLAND COURT REPORTERS READY FOR ACTION
Discovery Litigation Services has your certified Rhode Island court reporter ready to deploy, anywhere your deposition needs to take place. Our realtime ready video streaming enabled Rhode island court reporters are the best in the business and provide you a level of security knowing your are always getting the most qualified professional for the job.
You don't have to settle for a scatterbrained, unprofessional freelancer struggling to find parking and show up on time. We have you covered and will get you the right court reporter for your case.
UNDERSTANDING YOUR REALTIME READY RHODE ISLAND COURT REPORTER
Realtime Ready Court Reporting is a service offered that supplies you with a direct translation from the court reporter's shorthand into an easily accessible, readable language such as English, and transmitted to a screen for viewing in real time.
Realtime Court Reporting provides less barriers between you and your final transcript. With transcripts being instantly produced before your eyes with an industry average level of accuracy over 90%, there are less corrections and adjustment between the "rough" and the final official transcript. Expedited transcripts become the new normal.
Our Realtime Ready Rhode Island Court Reporters are held to a higher level of standard knowing that their words will be immediately transmitted on the spot. This means an increase attention to detail, an extremely high level of accuracy and professionalism.
The time saving benefits of realtime court reporting are passed on to you. No longer do you have to wait weeks for your final transcript to be produced from the original shorthand. You get the live feed delivered straight to your computer.
ELIMINATE THE TARDY COURT REPROTER - we're always on time
If it's not okay for your kids, why would it be okay for your court reporter? Eliminate the tardy court reporter and ensure you are receiving quality at every turn. Discovery Litigation Services works continuously to ensure your needs are met and expectations are exceeded.
We stop at nothing with our client-first mentality that puts us in the trenches with you to empower you with the highest quality resources to effectively manage your deposition. We can guarantee an on time high-performing certified Rhode Island court reporter everytime. Can you?
Stop Wasting Your Time On Unreliable Freelancers
There's nothing more frustrating than paying for someone to do a bad job. But what can you do with such limited options? Discovery Litigation Services has the answer. We open your world up to a network of highly qualified court reporters, legal videographers, document review attorneys, translators, pretrial strategists and more. You are no longer hamstrung to poor performers. Discovery has the right professional for you at any case size.
Our court reporters are veterans who can be deployed anywhere in the world at a moment's notice. Our court reporters operate within the company culture of going above and beyond for you. With a Discovery Litigation Services court reporter you don't have to stress over whether you'll get someone who can perform the basic functions of their job reliably. The bare minimum is not something to strive for. Our court reporters ensure high quality results every time in a cost-effective package.
DON'T LET HIDDEN CHARGES DRAIN THE BUDGET
Aren't you sick of hidden charges by now? Discovery Litigation Services refuses to surprise you with unexpected expenses, fees, and sneaky charges. We offer Straightforward invoicing and billing so you and your clients can quickly and easily see where the budget was allocated.
Utilize Discovery's web-based case management software to track your budget and make sure you're getting the most for every penny spent. Discovery Litigation Services offers comprehensive solutions with complete transparency so you do not pay for services that don't make sense for you.
We offer true online realtime reporting and enable monitoring of depositions scheduled, costs and complete transparency via web and mobile applications at all times to all interactions with Discovery Litigation Services. Complete transparency on all invoicing ensures you don't pay for products you don't want or need
Don't blow your budget on unreliable, under qualified court reporters with outdated practices. Get transparency, reliability, and pure professionalism in a friendly package. We want to work with you to make sure you're successful and every cost is effectively monitored. Discovery Litigation Services allows you to get more with zero headaches.
Discovery Litigation Services knows you have options with your litigation services. We are here to provide superior service, all the time, every time.
From finding a conference room to host your deposition to staffing it with a skilled court reporter, videographer and interpreter, Discovery Litigation Services will go above and beyond to fulfill your needs. We understand the importance of getting it done right. In our business, there is no margin for error.
Call Discovery at (855) 847-0999. See for yourself why so many call us their reporting company.
Schedule Your Deposition Now!
Rhode Island Court Reporting Available In:
City Name
Adamsville, RI Court Reporters (02801)
Albion, RI Court Reporters (02802)
Ashaway, RI Court Reporters (02804)
Barrington, RI Court Reporters (02806)
Block Island, RI Court Reporters (02807)
Bradford, RI Court Reporters (02808)
Bristol, RI Court Reporters (02809)
Carolina, RI Court Reporters (02812)
Central Falls, RI Court Reporters (02863)
Charlestown, RI Court Reporters (02813)
Chepachet, RI Court Reporters (02814)
Clayville, RI Court Reporters (02815)
Coventry, RI Court Reporters (02816)
Cranston, RI Court Reporters (02910)
Cumberland, RI Court Reporters (02864)
East Greenwich, RI Court Reporters (02818)
East Providence, RI Court Reporters (02914)
Exeter, RI Court Reporters (02822)
Fiskeville, RI Court Reporters (02823)
Forestdale, RI Court Reporters (02824)
Foster, RI Court Reporters (02825)
Glendale, RI Court Reporters (02826)
Greene, RI Court Reporters (02827)
Greenville, RI Court Reporters (02828)
Harmony, RI Court Reporters (02829)
Harrisville, RI Court Reporters (02830)
Hope, RI Court Reporters (02831)
Hope Valley, RI Court Reporters (02832)
Hopkinton, RI Court Reporters (02833)
Jamestown, RI Court Reporters (02835)
Johnston, RI Court Reporters (02919)
Kenyon, RI Court Reporters (02836)
Kingston, RI Court Reporters (02881)
Lincoln, RI Court Reporters (02865)
Little Compton, RI Court Reporters (02837)
Manville, RI Court Reporters (02838)
Mapleville, RI Court Reporters (02839)
Middletown, RI Court Reporters (02842)
Narragansett, RI Court Reporters (02882)
Newport, RI Court Reporters (02840)
North Kingstown, RI Court Reporters (02852)
North Providence, RI Court Reporters (02911)
North Scituate, RI Court Reporters (02857)
North Smithfield, RI Court Reporters (02896)
Oakland, RI Court Reporters (02858)
Pascoag, RI Court Reporters (02859)
Pawtucket, RI Court Reporters (02860)
Peace Dale, RI Court Reporters (02883)
Portsmouth, RI Court Reporters (02871)
Providence, RI Court Reporters (02901)
Prudence Island, RI Court Reporters (02872)
Riverside, RI Court Reporters (02915)
Rockville, RI Court Reporters (02873)
Rumford, RI Court Reporters (02916)
Saunderstown, RI Court Reporters (02874)
Shannock, RI Court Reporters (02875)
Slatersville, RI Court Reporters (02876)
Slocum, RI Court Reporters (02877)
Smithfield, RI Court Reporters (02917)
Tiverton, RI Court Reporters (02878)
Wakefield, RI Court Reporters (02879)
Warren, RI Court Reporters (02885)
Warwick, RI Court Reporters (02886)
West Greenwich, RI Court Reporters (02817)
West Kingston, RI Court Reporters (02892)
West Warwick, RI Court Reporters (02893)
Westerly, RI Court Reporters (02891)
Wood River Junction, RI Court Reporters (02894)
Woonsocket, RI Court Reporters (02895)
Wyoming, RI Court Reporters (02898)