South Carolina Court Reporters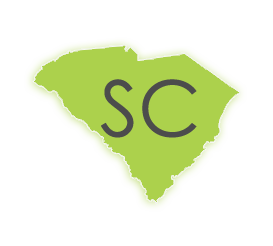 This Is The End Of Your Quest. We Have A South Carolina Court Reporter For You.
Your search for a qualified South Carolina court reporter ended. Discovery Litigation Services is a full service legal solutions provider specializing in real time court reporting, founded by an experienced court reporter.
Discovery's decades of involvement within court reporting and the broader legal community has afforded us the skill and connections necessary to provide you with the right South Carolina court reporter for your case.
Our South Carolina court reporters are available to work for you right now. No matter where your deposition takes place, we will provide a certified South Carolina court reporter anywhere in the state, with little to no advanced notice necessary.
Discovery Litigation Services is a comprehensive solutions provider, meaning, we don't stop at court reporting. We can handle, coordinate, or staff every facet of your deposition so you don't have to. From document review attorneys to paralegals and legal videographers, we have an experienced legal professional ready to handle whatever is required.
With Discovery Litigation Services, you get more than a single one-sized fits all answer. You get custom tailored solutions to satisfy the varied and unique needs of your case. You get decades of experience put to work for you. With Discovery, you get more.
You'll Get A Team Of Professionals On Your Side
With Discovery Litigation Services on your side you will never be left to scramble for last minute fixes and never left to fend for yourself.
If a court reporter falls ill, rest assured the job will be done and at the same high level of standard upheld by Discovery Litigation Services.
By enlisting one of Discovery's certified court reporters, you are mobilizing a team of professionals to work for you.
When you hire a single freelancer, that's all you get. You have no backup and little recourse if they fall ill the morning of the deposition, get lost along the way, or have a conflict of interest.
Discovery Litigation Services is a hedge against force majeure.
Unforeseeable events happen every day, but they don't have to derail your deposition. With a network of highly qualified and certified court reporters at your disposal last minute and delivered anywhere in the world, you can be sure that the qualified court reporter you need will be ready on time to help your deposition go off without a hitch.
Location Isn't A Barrier To Quality Court Reporting
Booking a Real Time court reporter through Discovery Litigation Services gives you immediate access to the highest quality court reporters regardless of your deposition location. With our video enabled court reporters, we can beam to you the most qualified court reporter for the job.
You don't have to settle for whoever is nearby when you can book a court reporter who is experienced in the language, case size, and type of case you need.
Don't let geography dictate the level of professionalism and expertise you get.
Always enlist the best for the job and we make the best available for every case. With Discovery Litigation Services ushering depositions into the twenty-first century, you reap the rewards of a more democratized access to superior legal solutions.
The smart technologies Discovery employs makes it possible for you to win in three ways previously impossible: fast, affordable, and right. You get the whole triangle! Get exactly what you need fast. Get it for an affordably competitive price, and we get it done at the highest standard of quality.
Discovery Litigation Services knows you have options with your litigation services. We are here to provide superior service, all the time, every time.
From finding a conference room to host your deposition to staffing it with a skilled court reporter, videographer and interpreter, Discovery Litigation Services will go above and beyond to fulfill your needs. We understand the importance of getting it done right. In our business, there is no margin for error.
Call Discovery at (855) 847-0999. See for yourself why so many call us their reporting company.
Schedule Your Deposition Now!
South Carolina Court Reporting Available In:
City Name
Abbeville, SC Court Reporters (29620)
Adams Run, SC Court Reporters (29426)
Aiken, SC Court Reporters (29801)
Alcolu, SC Court Reporters (29001)
Allendale, SC Court Reporters (29810)
Anderson, SC Court Reporters (29621)
Andrews, SC Court Reporters (29510)
Arcadia, SC Court Reporters (29320)
Awendaw, SC Court Reporters (29429)
Aynor, SC Court Reporters (29511)
Ballentine, SC Court Reporters (29002)
Bamberg, SC Court Reporters (29003)
Barnwell, SC Court Reporters (29812)
Batesburg, SC Court Reporters (29006)
Bath, SC Court Reporters (29816)
Beaufort, SC Court Reporters (29901)
Beech Island, SC Court Reporters (29842)
Belton, SC Court Reporters (29627)
Bennettsville, SC Court Reporters (29512)
Bethera, SC Court Reporters (29430)
Bethune, SC Court Reporters (29009)
Bishopville, SC Court Reporters (29010)
Blacksburg, SC Court Reporters (29702)
Blackstock, SC Court Reporters (29014)
Blackville, SC Court Reporters (29817)
Blair, SC Court Reporters (29015)
Blenheim, SC Court Reporters (29516)
Bluffton, SC Court Reporters (29910)
Blythewood, SC Court Reporters (29016)
Boiling Springs, SC Court Reporters (29316)
Bonneau, SC Court Reporters (29431)
Bowling Green, SC Court Reporters (29703)
Bowman, SC Court Reporters (29018)
Bradley, SC Court Reporters (29819)
Branchville, SC Court Reporters (29432)
Brunson, SC Court Reporters (29911)
Buffalo, SC Court Reporters (29321)
Cades, SC Court Reporters (29518)
Calhoun Falls, SC Court Reporters (29628)
Camden, SC Court Reporters (29020)
Cameron, SC Court Reporters (29030)
Campobello, SC Court Reporters (29322)
Canadys, SC Court Reporters (29433)
Carlisle, SC Court Reporters (29031)
Cassatt, SC Court Reporters (29032)
Catawba, SC Court Reporters (29704)
Cayce, SC Court Reporters (29033)
Centenary, SC Court Reporters (29519)
Central, SC Court Reporters (29630)
Chapin, SC Court Reporters (29036)
Chappells, SC Court Reporters (29037)
Charleston, SC Court Reporters (29401)
Charleston Air Force Base, SC Court Reporters (29404)
Cheraw, SC Court Reporters (29520)
Chesnee, SC Court Reporters (29323)
Chester, SC Court Reporters (29706)
Chesterfield, SC Court Reporters (29709)
Clarks Hill, SC Court Reporters (29821)
Clearwater, SC Court Reporters (29822)
Clemson, SC Court Reporters (29631)
Cleveland, SC Court Reporters (29635)
Clifton, SC Court Reporters (29324)
Clinton, SC Court Reporters (29325)
Clio, SC Court Reporters (29525)
Clover, SC Court Reporters (29710)
Columbia, SC Court Reporters (29201)
Conestee, SC Court Reporters (29636)
Converse, SC Court Reporters (29329)
Conway, SC Court Reporters (29526)
Coosawatchie, SC Court Reporters (29912)
Cope, SC Court Reporters (29038)
Cordesville, SC Court Reporters (29434)
Cordova, SC Court Reporters (29039)
Cottageville, SC Court Reporters (29435)
Coward, SC Court Reporters (29530)
Cowpens, SC Court Reporters (29330)
Crocketville, SC Court Reporters (29913)
Cross, SC Court Reporters (29436)
Cross Anchor, SC Court Reporters (29331)
Cross Hill, SC Court Reporters (29332)
Dale, SC Court Reporters (29914)
Dalzell, SC Court Reporters (29040)
Darlington, SC Court Reporters (29532)
Daufuskie Island, SC Court Reporters (29915)
Davis Station, SC Court Reporters (29041)
Denmark, SC Court Reporters (29042)
Dillon, SC Court Reporters (29536)
Donalds, SC Court Reporters (29638)
Dorchester, SC Court Reporters (29437)
Drayton, SC Court Reporters (29333)
Due West, SC Court Reporters (29639)
Duncan, SC Court Reporters (29334)
Early Branch, SC Court Reporters (29916)
Easley, SC Court Reporters (29640)
Eastover, SC Court Reporters (29044)
Edgefield, SC Court Reporters (29824)
Edgemoor, SC Court Reporters (29712)
Edisto Island, SC Court Reporters (29438)
Effingham, SC Court Reporters (29541)
Ehrhardt, SC Court Reporters (29081)
Elgin, SC Court Reporters (29045)
Elko, SC Court Reporters (29826)
Elliott, SC Court Reporters (29046)
Elloree, SC Court Reporters (29047)
Enoree, SC Court Reporters (29335)
Estill, SC Court Reporters (29918)
Eutawville, SC Court Reporters (29048)
Fair Play, SC Court Reporters (29643)
Fairfax, SC Court Reporters (29827)
Fairforest, SC Court Reporters (29336)
Fingerville, SC Court Reporters (29338)
Florence, SC Court Reporters (29501)
Floyd Dale, SC Court Reporters (29542)
Folly Beach, SC Court Reporters (29439)
Fork, SC Court Reporters (29543)
Fort Lawn, SC Court Reporters (29714)
Fort Mill, SC Court Reporters (29708)
Fountain Inn, SC Court Reporters (29644)
Furman, SC Court Reporters (29921)
Gable, SC Court Reporters (29051)
Gadsden, SC Court Reporters (29052)
Gaffney, SC Court Reporters (29340)
Galivants Ferry, SC Court Reporters (29544)
Garnett, SC Court Reporters (29922)
Gaston, SC Court Reporters (29053)
Georgetown, SC Court Reporters (29440)
Gifford, SC Court Reporters (29923)
Gilbert, SC Court Reporters (29054)
Glendale, SC Court Reporters (29346)
Gloverville, SC Court Reporters (29828)
Goose Creek, SC Court Reporters (29445)
Gramling, SC Court Reporters (29348)
Graniteville, SC Court Reporters (29829)
Gray Court, SC Court Reporters (29645)
Great Falls, SC Court Reporters (29055)
Greeleyville, SC Court Reporters (29056)
Green Pond, SC Court Reporters (29446)
Green Sea, SC Court Reporters (29545)
Greenville, SC Court Reporters (29601)
Greenwood, SC Court Reporters (29646)
Greer, SC Court Reporters (29650)
Gresham, SC Court Reporters (29546)
Grover, SC Court Reporters (29447)
Hamer, SC Court Reporters (29547)
Hampton, SC Court Reporters (29924)
Hardeeville, SC Court Reporters (29927)
Harleyville, SC Court Reporters (29448)
Hartsville, SC Court Reporters (29550)
Heath Springs, SC Court Reporters (29058)
Hemingway, SC Court Reporters (29554)
Hickory Grove, SC Court Reporters (29717)
Hilda, SC Court Reporters (29813)
Hilton Head Island, SC Court Reporters (29925)
Hodges, SC Court Reporters (29653)
Holly Hill, SC Court Reporters (29059)
Hollywood, SC Court Reporters (29449)
Honea Path, SC Court Reporters (29654)
Hopkins, SC Court Reporters (29061)
Horatio, SC Court Reporters (29062)
Huger, SC Court Reporters (29450)
Inman, SC Court Reporters (29349)
Irmo, SC Court Reporters (29063)
Islandton, SC Court Reporters (29929)
Isle of Palms, SC Court Reporters (29451)
Iva, SC Court Reporters (29655)
Jackson, SC Court Reporters (29831)
Jacksonboro, SC Court Reporters (29452)
Jamestown, SC Court Reporters (29453)
Jefferson, SC Court Reporters (29718)
Jenkinsville, SC Court Reporters (29065)
Joanna, SC Court Reporters (29351)
Johns Island, SC Court Reporters (29455)
Johnsonville, SC Court Reporters (29555)
Johnston, SC Court Reporters (29832)
Jonesville, SC Court Reporters (29353)
Kershaw, SC Court Reporters (29067)
Kinards, SC Court Reporters (29355)
Kingstree, SC Court Reporters (29556)
La France, SC Court Reporters (29656)
Ladson, SC Court Reporters (29456)
Ladys Island, SC Court Reporters (29907)
Lake City, SC Court Reporters (29560)
Lake View, SC Court Reporters (29563)
Lamar, SC Court Reporters (29069)
Lancaster, SC Court Reporters (29720)
Lando, SC Court Reporters (29724)
Landrum, SC Court Reporters (29356)
Lane, SC Court Reporters (29564)
Langley, SC Court Reporters (29834)
Latta, SC Court Reporters (29565)
Laurens, SC Court Reporters (29360)
Leesville, SC Court Reporters (29070)
Lexington, SC Court Reporters (29071)
Liberty, SC Court Reporters (29657)
Liberty Hill, SC Court Reporters (29074)
Little Mountain, SC Court Reporters (29075)
Little River, SC Court Reporters (29566)
Little Rock, SC Court Reporters (29567)
Lobeco, SC Court Reporters (29931)
Lockhart, SC Court Reporters (29364)
Lodge, SC Court Reporters (29082)
Long Creek, SC Court Reporters (29658)
Longs, SC Court Reporters (29568)
Loris, SC Court Reporters (29569)
Lowndesville, SC Court Reporters (29659)
Lugoff, SC Court Reporters (29078)
Luray, SC Court Reporters (29932)
Lydia, SC Court Reporters (29079)
Lyman, SC Court Reporters (29365)
Lynchburg, SC Court Reporters (29080)
Manning, SC Court Reporters (29102)
Marietta, SC Court Reporters (29661)
Marion, SC Court Reporters (29571)
Martin, SC Court Reporters (29836)
Mauldin, SC Court Reporters (29662)
Mayesville, SC Court Reporters (29104)
Mayo, SC Court Reporters (29368)
Mc Bee, SC Court Reporters (29101)
Mc Clellanville, SC Court Reporters (29458)
Mc Coll, SC Court Reporters (29570)
Mc Connells, SC Court Reporters (29726)
McCormick, SC Court Reporters (29835)
Miley, SC Court Reporters (29933)
Minturn, SC Court Reporters (29573)
Modoc, SC Court Reporters (29838)
Moncks Corner, SC Court Reporters (29461)
Monetta, SC Court Reporters (29105)
Monticello, SC Court Reporters (29106)
Montmorenci, SC Court Reporters (29839)
Moore, SC Court Reporters (29369)
Mount Carmel, SC Court Reporters (29840)
Mount Croghan, SC Court Reporters (29727)
Mount Pleasant, SC Court Reporters (29464)
Mountain Rest, SC Court Reporters (29664)
Mountville, SC Court Reporters (29370)
Mullins, SC Court Reporters (29574)
Murrells Inlet, SC Court Reporters (29576)
Myrtle Beach, SC Court Reporters (29572)
Neeses, SC Court Reporters (29107)
Nesmith, SC Court Reporters (29580)
New Ellenton, SC Court Reporters (29809)
New Zion, SC Court Reporters (29111)
Newberry, SC Court Reporters (29108)
Newry, SC Court Reporters (29665)
Nichols, SC Court Reporters (29581)
Ninety Six, SC Court Reporters (29666)
Norris, SC Court Reporters (29667)
North, SC Court Reporters (29112)
North Augusta, SC Court Reporters (29841)
North Charleston, SC Court Reporters (29405)
North Myrtle Beach, SC Court Reporters (29582)
Norway, SC Court Reporters (29113)
Okatie, SC Court Reporters (29909)
Olanta, SC Court Reporters (29114)
Olar, SC Court Reporters (29843)
Orangeburg, SC Court Reporters (29115)
Pacolet, SC Court Reporters (29372)
Pacolet Mills, SC Court Reporters (29373)
Pageland, SC Court Reporters (29728)
Pamplico, SC Court Reporters (29583)
Parksville, SC Court Reporters (29844)
Patrick, SC Court Reporters (29584)
Pauline, SC Court Reporters (29374)
Pawleys Island, SC Court Reporters (29585)
Peak, SC Court Reporters (29122)
Pelion, SC Court Reporters (29123)
Pelzer, SC Court Reporters (29669)
Pendleton, SC Court Reporters (29670)
Pickens, SC Court Reporters (29671)
Piedmont, SC Court Reporters (29673)
Pineland, SC Court Reporters (29934)
Pineville, SC Court Reporters (29468)
Pinewood, SC Court Reporters (29125)
Pinopolis, SC Court Reporters (29469)
Plum Branch, SC Court Reporters (29845)
Pomaria, SC Court Reporters (29126)
Port Royal, SC Court Reporters (29935)
Prosperity, SC Court Reporters (29127)
Rains, SC Court Reporters (29589)
Ravenel, SC Court Reporters (29470)
Reevesville, SC Court Reporters (29471)
Reidville, SC Court Reporters (29375)
Rembert, SC Court Reporters (29128)
Richburg, SC Court Reporters (29729)
Richland, SC Court Reporters (29675)
Ridge Spring, SC Court Reporters (29129)
Ridgeland, SC Court Reporters (29936)
Ridgeville, SC Court Reporters (29472)
Ridgeway, SC Court Reporters (29130)
Rion, SC Court Reporters (29132)
Rock Hill, SC Court Reporters (29730)
Roebuck, SC Court Reporters (29376)
Round O, SC Court Reporters (29474)
Rowesville, SC Court Reporters (29133)
Ruby, SC Court Reporters (29741)
Ruffin, SC Court Reporters (29475)
Russellville, SC Court Reporters (29476)
Saint George, SC Court Reporters (29477)
Saint Helena Island, SC Court Reporters (29920)
Saint Matthews, SC Court Reporters (29135)
Saint Stephen, SC Court Reporters (29479)
Salem, SC Court Reporters (29676)
Salley, SC Court Reporters (29137)
Salters, SC Court Reporters (29590)
Saluda, SC Court Reporters (29138)
Sandy Springs, SC Court Reporters (29677)
Santee, SC Court Reporters (29142)
Sardinia, SC Court Reporters (29143)
Scotia, SC Court Reporters (29939)
Scranton, SC Court Reporters (29591)
Seabrook, SC Court Reporters (29940)
Sellers, SC Court Reporters (29592)
Seneca, SC Court Reporters (29672)
Sharon, SC Court Reporters (29742)
Shaw Air Force Base, SC Court Reporters (29152)
Sheldon, SC Court Reporters (29941)
Silverstreet, SC Court Reporters (29145)
Simpsonville, SC Court Reporters (29680)
Six Mile, SC Court Reporters (29682)
Slater, SC Court Reporters (29683)
Smoaks, SC Court Reporters (29481)
Smyrna, SC Court Reporters (29743)
Society Hill, SC Court Reporters (29593)
Spartanburg, SC Court Reporters (29301)
Springfield, SC Court Reporters (29146)
Starr, SC Court Reporters (29684)
Startex, SC Court Reporters (29377)
State Park, SC Court Reporters (29147)
Sullivans Island, SC Court Reporters (29482)
Summerton, SC Court Reporters (29148)
Summerville, SC Court Reporters (29483)
Sumter, SC Court Reporters (29150)
Sunset, SC Court Reporters (29685)
Swansea, SC Court Reporters (29160)
Sycamore, SC Court Reporters (29846)
Tamassee, SC Court Reporters (29686)
Tatum, SC Court Reporters (29594)
Taylors, SC Court Reporters (29687)
Tigerville, SC Court Reporters (29688)
Tillman, SC Court Reporters (29943)
Timmonsville, SC Court Reporters (29161)
Townville, SC Court Reporters (29689)
Travelers Rest, SC Court Reporters (29690)
Trenton, SC Court Reporters (29847)
Troy, SC Court Reporters (29848)
Turbeville, SC Court Reporters (29162)
Ulmer, SC Court Reporters (29849)
Una, SC Court Reporters (29378)
Union, SC Court Reporters (29379)
Van Wyck, SC Court Reporters (29744)
Vance, SC Court Reporters (29163)
Varnville, SC Court Reporters (29944)
Vaucluse, SC Court Reporters (29850)
Wadmalaw Island, SC Court Reporters (29487)
Wagener, SC Court Reporters (29164)
Walhalla, SC Court Reporters (29691)
Wallace, SC Court Reporters (29596)
Walterboro, SC Court Reporters (29488)
Ward, SC Court Reporters (29166)
Ware Shoals, SC Court Reporters (29692)
Warrenville, SC Court Reporters (29851)
Waterloo, SC Court Reporters (29384)
Wedgefield, SC Court Reporters (29168)
Wellford, SC Court Reporters (29385)
West Columbia, SC Court Reporters (29169)
West Union, SC Court Reporters (29696)
Westminster, SC Court Reporters (29693)
Westville, SC Court Reporters (29175)
White Oak, SC Court Reporters (29176)
White Rock, SC Court Reporters (29177)
White Stone, SC Court Reporters (29386)
Whitmire, SC Court Reporters (29178)
Williams, SC Court Reporters (29493)
Williamston, SC Court Reporters (29697)
Williston, SC Court Reporters (29853)
Windsor, SC Court Reporters (29856)
Winnsboro, SC Court Reporters (29180)
Woodruff, SC Court Reporters (29388)
Yemassee, SC Court Reporters (29945)
York, SC Court Reporters (29745)