South Dakota Court Reporters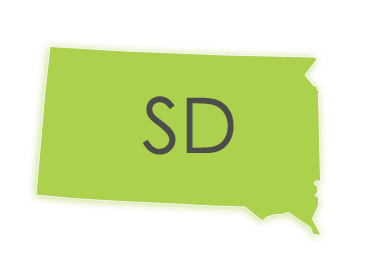 ON A TIGHT DEADLINE? KEEP READING
Are you looking for a South Dakota court reporter on short notice? You've come to the right place. Let Discovery Litigation Services take care of the legwork for you. We'll provide a quality realtime ready video streaming enabled south dakota court reporter anywhere you need. Utilizing the latest in technology not only allows us to supply unparalleled quality, it simplifies the entire process and makes it more transparent and cost-effective than ever before.
QUALIFIED SOUTH DAKOTA COURT REPORTERS ANYWHERE YOU NEED
In a world where you can communicate from Los Angeles to Bangladesh with the click of a button, for pennies, why would you settle for a subpar court reporter just because they are available and local? We live in a technological age that has taken what was once analog and pushed it into the digital world allowing us to beam virtual anything anywhere in the world.
What is Real Time Ready Court Reporting?
Realtime Ready Court Reporting provides a direct translation from the court reporter's shorthand typed directly into the stenograph into an easily accessible, readable language such as English, and transmitted to a screen for viewing in real time.
Real Time Court Reporting provides less barriers between you and your final transcript. With transcripts being instantly produced before your eyes with an industry average level of accuracy over 90%, there are less corrections and adjustment between the "rough" and the final official transcript. Expedited transcripts become the new normal.
Our Realtime Ready Court Reporters are held to a higher level of standard knowing that their words will be immediately transmitted on the spot. This means an increase attention to detail, an extremely high level of accuracy and professionalism.
The time saving benefits of realtime court reporting are passed on to you. No longer do you have to wait weeks for your final transcript to be produced from the original shorthand. You get the live feed delivered straight to your computer.
Most Up-to-date Technology
You deserve the most advanced technology that will help you manage your case effectively. Discovery Litigation Services is an industry leader in providing litigation support from court reporting to pretrial strategy. Our team coupled with current digital capabilities work in tandem to keep your costs on point and your options wide open.
With the Discovery Litigation Services' platform you can avoid getting bogged down in the troubleshooting and digital limitations to which you have grown accustomed. We offer seamless solutions to monitor costs and conduct and manage your deposition while employing the most experienced professionals for the job.
ONE TWEAK THAT WILL SAVE YOU TIME, MONEY, AND SANITY
Get straightforward invoicing and billing so your client can quickly and easily see where the budget was allocated. You're busy. That's readily apparent. The last thing you need is a budget-hounding client riding your every move, questioning every decision you make and hindering your ability to provide them with the best quality and care possible.
Discovery Litigation Services offers an incredibly transparent process that allows you to easily control costs and report back to your client exactly how and where that budget is being spent.
Our team is staffed with professionals experienced at every stage of eDiscovery and trial litigation as well as alternative dispute resolution options. We can confidently provide you with the best services for your case without the bloat and extra expense of superfluous features. From the bare bones and simplest of needs to a comprehensive pre-trial strategy, Discovery Litigation Services has you covered.
Put your client's mind at ease and take a load off your own shoulders by adding the transparent efficiency provided by Discovery Litigation Services. Just by scheduling your deposition or making a call, you will be setting yourself on a clear path to taking control of your time, budget, and sanity.
Discovery Litigation Services knows you have options with your litigation services. We are here to provide superior service, all the time, every time.
From finding a conference room to host your deposition to staffing it with a skilled court reporter, videographer and interpreter, Discovery Litigation Services will go above and beyond to fulfill your needs. We understand the importance of getting it done right. In our business, there is no margin for error.
Call Discovery at (855) 847-0999. See for yourself why so many call us their reporting company.
Schedule Your Deposition Now!
South Dakota Court Reporting Available In:
City Name
Aberdeen, SD Court Reporters (57401)
Agar, SD Court Reporters (57520)
Akaska, SD Court Reporters (57420)
Alcester, SD Court Reporters (57001)
Alexandria, SD Court Reporters (57311)
Allen, SD Court Reporters (57714)
Alpena, SD Court Reporters (57312)
Amherst, SD Court Reporters (57421)
Andover, SD Court Reporters (57422)
Arlington, SD Court Reporters (57212)
Armour, SD Court Reporters (57313)
Artesian, SD Court Reporters (57314)
Ashton, SD Court Reporters (57424)
Astoria, SD Court Reporters (57213)
Aurora, SD Court Reporters (57002)
Avon, SD Court Reporters (57315)
Badger, SD Court Reporters (57214)
Baltic, SD Court Reporters (57003)
Barnard, SD Court Reporters (57426)
Batesland, SD Court Reporters (57716)
Bath, SD Court Reporters (57427)
Belle Fourche, SD Court Reporters (57717)
Belvidere, SD Court Reporters (57521)
Beresford, SD Court Reporters (57004)
Big Stone City, SD Court Reporters (57216)
Bison, SD Court Reporters (57620)
Black Hawk, SD Court Reporters (57718)
Blunt, SD Court Reporters (57522)
Bonesteel, SD Court Reporters (57317)
Bowdle, SD Court Reporters (57428)
Box Elder, SD Court Reporters (57719)
Bradley, SD Court Reporters (57217)
Brandon, SD Court Reporters (57005)
Brandt, SD Court Reporters (57218)
Brentford, SD Court Reporters (57429)
Bridgewater, SD Court Reporters (57319)
Bristol, SD Court Reporters (57219)
Britton, SD Court Reporters (57430)
Brookings, SD Court Reporters (57006)
Bruce, SD Court Reporters (57220)
Bryant, SD Court Reporters (57221)
Buffalo, SD Court Reporters (57720)
Buffalo Gap, SD Court Reporters (57722)
Bullhead, SD Court Reporters (57621)
Burbank, SD Court Reporters (57010)
Burke, SD Court Reporters (57523)
Camp Crook, SD Court Reporters (57724)
Canistota, SD Court Reporters (57012)
Canova, SD Court Reporters (57321)
Canton, SD Court Reporters (57013)
Caputa, SD Court Reporters (57725)
Carpenter, SD Court Reporters (57322)
Carthage, SD Court Reporters (57323)
Castlewood, SD Court Reporters (57223)
Cavour, SD Court Reporters (57324)
Centerville, SD Court Reporters (57014)
Chamberlain, SD Court Reporters (57325)
Chancellor, SD Court Reporters (57015)
Cherry Creek, SD Court Reporters (57622)
Chester, SD Court Reporters (57016)
Claire City, SD Court Reporters (57224)
Claremont, SD Court Reporters (57432)
Clark, SD Court Reporters (57225)
Clear Lake, SD Court Reporters (57226)
Colman, SD Court Reporters (57017)
Colome, SD Court Reporters (57528)
Colton, SD Court Reporters (57018)
Columbia, SD Court Reporters (57433)
Conde, SD Court Reporters (57434)
Corona, SD Court Reporters (57227)
Corsica, SD Court Reporters (57328)
Cresbard, SD Court Reporters (57435)
Crooks, SD Court Reporters (57020)
Custer, SD Court Reporters (57730)
Dallas, SD Court Reporters (57529)
Dante, SD Court Reporters (57329)
Davis, SD Court Reporters (57021)
De Smet, SD Court Reporters (57231)
Deadwood, SD Court Reporters (57732)
Dell Rapids, SD Court Reporters (57022)
Delmont, SD Court Reporters (57330)
Dimock, SD Court Reporters (57331)
Doland, SD Court Reporters (57436)
Draper, SD Court Reporters (57531)
Dupree, SD Court Reporters (57623)
Eagle Butte, SD Court Reporters (57625)
Eden, SD Court Reporters (57232)
Edgemont, SD Court Reporters (57735)
Egan, SD Court Reporters (57024)
Elk Point, SD Court Reporters (57025)
Elkton, SD Court Reporters (57026)
Ellsworth Air Force Base, SD Court Reporters (57706)
Elm Springs, SD Court Reporters (57736)
Emery, SD Court Reporters (57332)
Enning, SD Court Reporters (57737)
Erwin, SD Court Reporters (57233)
Estelline, SD Court Reporters (57234)
Ethan, SD Court Reporters (57334)
Eureka, SD Court Reporters (57437)
Fairburn, SD Court Reporters (57738)
Fairfax, SD Court Reporters (57335)
Fairview, SD Court Reporters (57027)
Faith, SD Court Reporters (57626)
Faulkton, SD Court Reporters (57438)
Fedora, SD Court Reporters (57337)
Ferney, SD Court Reporters (57439)
Flandreau, SD Court Reporters (57028)
Florence, SD Court Reporters (57235)
Fort Meade, SD Court Reporters (57741)
Fort Pierre, SD Court Reporters (57532)
Fort Thompson, SD Court Reporters (57339)
Frankfort, SD Court Reporters (57440)
Frederick, SD Court Reporters (57441)
Freeman, SD Court Reporters (57029)
Fulton, SD Court Reporters (57340)
Gann Valley, SD Court Reporters (57341)
Garden City, SD Court Reporters (57236)
Garretson, SD Court Reporters (57030)
Gary, SD Court Reporters (57237)
Gayville, SD Court Reporters (57031)
Geddes, SD Court Reporters (57342)
Gettysburg, SD Court Reporters (57442)
Glencross, SD Court Reporters (57630)
Glenham, SD Court Reporters (57631)
Goodwin, SD Court Reporters (57238)
Gregory, SD Court Reporters (57533)
Grenville, SD Court Reporters (57239)
Groton, SD Court Reporters (57445)
Hamill, SD Court Reporters (57534)
Harrisburg, SD Court Reporters (57032)
Harrison, SD Court Reporters (57344)
Harrold, SD Court Reporters (57536)
Hartford, SD Court Reporters (57033)
Hayes, SD Court Reporters (57537)
Hayti, SD Court Reporters (57241)
Hazel, SD Court Reporters (57242)
Hecla, SD Court Reporters (57446)
Henry, SD Court Reporters (57243)
Hermosa, SD Court Reporters (57744)
Herreid, SD Court Reporters (57632)
Herrick, SD Court Reporters (57538)
Highmore, SD Court Reporters (57345)
Hill City, SD Court Reporters (57745)
Hitchcock, SD Court Reporters (57348)
Holabird, SD Court Reporters (57540)
Hosmer, SD Court Reporters (57448)
Hot Springs, SD Court Reporters (57747)
Houghton, SD Court Reporters (57449)
Hoven, SD Court Reporters (57450)
Howard, SD Court Reporters (57349)
Howes, SD Court Reporters (57748)
Hudson, SD Court Reporters (57034)
Humboldt, SD Court Reporters (57035)
Hurley, SD Court Reporters (57036)
Huron, SD Court Reporters (57350)
Ideal, SD Court Reporters (57541)
Interior, SD Court Reporters (57750)
Iona, SD Court Reporters (57542)
Ipswich, SD Court Reporters (57451)
Irene, SD Court Reporters (57037)
Iroquois, SD Court Reporters (57353)
Isabel, SD Court Reporters (57633)
Java, SD Court Reporters (57452)
Jefferson, SD Court Reporters (57038)
Kadoka, SD Court Reporters (57543)
Kaylor, SD Court Reporters (57354)
Keldron, SD Court Reporters (57634)
Kennebec, SD Court Reporters (57544)
Keystone, SD Court Reporters (57751)
Kimball, SD Court Reporters (57355)
Kranzburg, SD Court Reporters (57245)
Kyle, SD Court Reporters (57752)
Labolt, SD Court Reporters (57246)
Lake Andes, SD Court Reporters (57356)
Lake City, SD Court Reporters (57247)
Lake Norden, SD Court Reporters (57248)
Lake Preston, SD Court Reporters (57249)
Lane, SD Court Reporters (57358)
Langford, SD Court Reporters (57454)
Lantry, SD Court Reporters (57636)
Lead, SD Court Reporters (57754)
Lebanon, SD Court Reporters (57455)
Lemmon, SD Court Reporters (57638)
Lennox, SD Court Reporters (57039)
Leola, SD Court Reporters (57456)
Lesterville, SD Court Reporters (57040)
Letcher, SD Court Reporters (57359)
Little Eagle, SD Court Reporters (57639)
Lodgepole, SD Court Reporters (57640)
Long Valley, SD Court Reporters (57547)
Longlake, SD Court Reporters (57457)
Lower Brule, SD Court Reporters (57548)
Ludlow, SD Court Reporters (57755)
Lyons, SD Court Reporters (57041)
Madison, SD Court Reporters (57042)
Manderson, SD Court Reporters (57756)
Mansfield, SD Court Reporters (57460)
Marion, SD Court Reporters (57043)
Martin, SD Court Reporters (57551)
Marty, SD Court Reporters (57361)
Marvin, SD Court Reporters (57251)
McIntosh, SD Court Reporters (57641)
McLaughlin, SD Court Reporters (57642)
Meadow, SD Court Reporters (57644)
Meckling, SD Court Reporters (57044)
Mellette, SD Court Reporters (57461)
Menno, SD Court Reporters (57045)
Midland, SD Court Reporters (57552)
Milbank, SD Court Reporters (57252)
Milesville, SD Court Reporters (57553)
Miller, SD Court Reporters (57362)
Mission, SD Court Reporters (57555)
Mission Hill, SD Court Reporters (57046)
Mitchell, SD Court Reporters (57301)
Mobridge, SD Court Reporters (57601)
Monroe, SD Court Reporters (57047)
Montrose, SD Court Reporters (57048)
Morristown, SD Court Reporters (57645)
Mound City, SD Court Reporters (57646)
Mount Vernon, SD Court Reporters (57363)
Mud Butte, SD Court Reporters (57758)
Murdo, SD Court Reporters (57559)
Nemo, SD Court Reporters (57759)
New Effington, SD Court Reporters (57255)
New Holland, SD Court Reporters (57364)
New Underwood, SD Court Reporters (57761)
Newell, SD Court Reporters (57760)
Nisland, SD Court Reporters (57762)
Norris, SD Court Reporters (57560)
North Sioux City, SD Court Reporters (57049)
Northville, SD Court Reporters (57465)
Nunda, SD Court Reporters (57050)
Oacoma, SD Court Reporters (57365)
Oelrichs, SD Court Reporters (57763)
Oglala, SD Court Reporters (57764)
Okaton, SD Court Reporters (57562)
Okreek, SD Court Reporters (57563)
Oldham, SD Court Reporters (57051)
Olivet, SD Court Reporters (57052)
Onaka, SD Court Reporters (57466)
Onida, SD Court Reporters (57564)
Oral, SD Court Reporters (57766)
Orient, SD Court Reporters (57467)
Ortley, SD Court Reporters (57256)
Owanka, SD Court Reporters (57767)
Parker, SD Court Reporters (57053)
Parkston, SD Court Reporters (57366)
Parmelee, SD Court Reporters (57566)
Peever, SD Court Reporters (57257)
Philip, SD Court Reporters (57567)
Pickstown, SD Court Reporters (57367)
Piedmont, SD Court Reporters (57769)
Pierpont, SD Court Reporters (57468)
Pierre, SD Court Reporters (57501)
Pine Ridge, SD Court Reporters (57770)
Plankinton, SD Court Reporters (57368)
Platte, SD Court Reporters (57369)
Pollock, SD Court Reporters (57648)
Porcupine, SD Court Reporters (57772)
Prairie City, SD Court Reporters (57649)
Presho, SD Court Reporters (57568)
Pringle, SD Court Reporters (57773)
Pukwana, SD Court Reporters (57370)
Quinn, SD Court Reporters (57775)
Ralph, SD Court Reporters (57650)
Ramona, SD Court Reporters (57054)
Rapid City, SD Court Reporters (57701)
Raymond, SD Court Reporters (57258)
Red Owl, SD Court Reporters (57777)
Redfield, SD Court Reporters (57469)
Redig, SD Court Reporters (57776)
Ree Heights, SD Court Reporters (57371)
Reliance, SD Court Reporters (57569)
Renner, SD Court Reporters (57055)
Reva, SD Court Reporters (57651)
Revillo, SD Court Reporters (57259)
Ridgeview, SD Court Reporters (57652)
Rockham, SD Court Reporters (57470)
Roscoe, SD Court Reporters (57471)
Rosebud, SD Court Reporters (57570)
Rosholt, SD Court Reporters (57260)
Roslyn, SD Court Reporters (57261)
Rowena, SD Court Reporters (57056)
Rutland, SD Court Reporters (57057)
Saint Charles, SD Court Reporters (57571)
Saint Francis, SD Court Reporters (57572)
Saint Lawrence, SD Court Reporters (57373)
Saint Onge, SD Court Reporters (57779)
Salem, SD Court Reporters (57058)
Scenic, SD Court Reporters (57780)
Scotland, SD Court Reporters (57059)
Selby, SD Court Reporters (57472)
Seneca, SD Court Reporters (57473)
Sinai, SD Court Reporters (57061)
Sioux Falls, SD Court Reporters (57101)
Sisseton, SD Court Reporters (57262)
Smithwick, SD Court Reporters (57782)
South Shore, SD Court Reporters (57263)
Spearfish, SD Court Reporters (57783)
Spencer, SD Court Reporters (57374)
Springfield, SD Court Reporters (57062)
Stephan, SD Court Reporters (57346)
Stickney, SD Court Reporters (57375)
Stockholm, SD Court Reporters (57264)
Strandburg, SD Court Reporters (57265)
Stratford, SD Court Reporters (57474)
Sturgis, SD Court Reporters (57785)
Summit, SD Court Reporters (57266)
Tabor, SD Court Reporters (57063)
Tea, SD Court Reporters (57064)
Timber Lake, SD Court Reporters (57656)
Tolstoy, SD Court Reporters (57475)
Toronto, SD Court Reporters (57268)
Trail City, SD Court Reporters (57657)
Trent, SD Court Reporters (57065)
Tripp, SD Court Reporters (57376)
Tulare, SD Court Reporters (57476)
Turton, SD Court Reporters (57477)
Tuthill, SD Court Reporters (57574)
Twin Brooks, SD Court Reporters (57269)
Tyndall, SD Court Reporters (57066)
Union Center, SD Court Reporters (57787)
Utica, SD Court Reporters (57067)
Vale, SD Court Reporters (57788)
Valley Springs, SD Court Reporters (57068)
Veblen, SD Court Reporters (57270)
Vermillion, SD Court Reporters (57069)
Viborg, SD Court Reporters (57070)
Vienna, SD Court Reporters (57271)
Virgil, SD Court Reporters (57379)
Vivian, SD Court Reporters (57576)
Volga, SD Court Reporters (57071)
Volin, SD Court Reporters (57072)
Wagner, SD Court Reporters (57380)
Wakonda, SD Court Reporters (57073)
Wakpala, SD Court Reporters (57658)
Walker, SD Court Reporters (57659)
Wall, SD Court Reporters (57790)
Wallace, SD Court Reporters (57272)
Wanblee, SD Court Reporters (57577)
Warner, SD Court Reporters (57479)
Wasta, SD Court Reporters (57791)
Watauga, SD Court Reporters (57660)
Watertown, SD Court Reporters (57201)
Waubay, SD Court Reporters (57273)
Webster, SD Court Reporters (57274)
Wentworth, SD Court Reporters (57075)
Wessington, SD Court Reporters (57381)
Wessington Springs, SD Court Reporters (57382)
Westport, SD Court Reporters (57481)
White, SD Court Reporters (57276)
White Lake, SD Court Reporters (57383)
White Owl, SD Court Reporters (57792)
White River, SD Court Reporters (57579)
Whitehorse, SD Court Reporters (57661)
Whitewood, SD Court Reporters (57793)
Willow Lake, SD Court Reporters (57278)
Wilmot, SD Court Reporters (57279)
Winfred, SD Court Reporters (57076)
Winner, SD Court Reporters (57580)
Witten, SD Court Reporters (57584)
Wolsey, SD Court Reporters (57384)
Wood, SD Court Reporters (57585)
Woonsocket, SD Court Reporters (57385)
Worthing, SD Court Reporters (57077)
Wounded Knee, SD Court Reporters (57794)
Yale, SD Court Reporters (57386)
Yankton, SD Court Reporters (57078)