Tennessee Court Reporters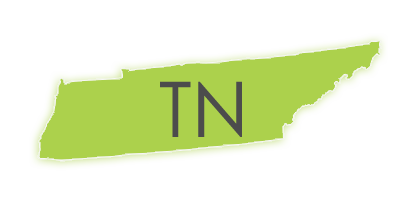 INCREASE YOUR HIRING POWER
Discovery Litigation Services operates worldwide to provide a host of of services that better serve the legal community. The experienced DLS scheduling team will supply you with a location, Tennessee court reporter, videographer, and interpreter anywhere they are needed. Full access to professionals and high quality solutions is paramount.
Discovery provides access to experienced Tennessee court reporters, skilled videographers, and seasoned trial presentation teams.
Regardless of the location, Discovery believes every deposition should be properly staffed with the utmost qualified court reporters, videographers and interpreters.
With Discovery's technological solutions, you don't have to worry about expensive travel costs required for remote depositions. Let the Discovery staff make your video-conferenced deposition a reality. Gain flexibility and save on costs you didn't realize you could eliminate. Get better results, maximize your time, and make it easy on yourself by calling Discovery Litigation Services.
Let Us Handle The Staffing
Never has it been so easy to find certified Tennessee court reporters when you take advantage of the array of Discovery Litigation Services and the hiring power of its worldwide network. DLS will eliminate the hassle of vetting droves of referrals and scanning piles of resumes. We will promptly supply you with the right professionals for your case.
Need A Spanish To Chinese Interpreter? (You're Covered)
DLS provides interpreters anywhere in the world in any language that is needed. Whenever necessary, DLS will provide a realtime feed of the deposition to the interpreter allowing for a highly accurate translation giving the interpreter the ability to view the question in its entirety while they are translating to the deponent.
With our network of skilled interpreters at your disposal, your deposition is in good hands. Don't limit your hiring by what is available. Get highly rated professionals, and the most qualified interpreter regardless of your deposition location.
A Special Ops Team Going Above And Beyond For You
When you partner with Discovery Litigation Services you will get more than a "one-off" solution. You get a one-on-one relationship with some of the most entrenched and seasoned experts in the litigation industry. Along with the DLS experience comes a massive rolodex of relationships leveraged to get you the results you need.
Better Results. Less Time. Less Effort.
At your disposal is a high performing litigation team of specialists. DLS will employ on your behalf experts in pre-trial strategy to help you develop a winning case. Coders will spearhead the creation of your exhibit database and legal video professionals will segment all of your video clips and load them into a ready to go solution. No longer do you have to scrub through hours of footage on your own.
Our experts will go beyond and assist in the courtroom, mediation, or arbitration as an active member of your team. By combining leading trial presentation software with the experience of veteran trial consultants, DLS allows you to focus on the facts of your case.
Discovery Litigation Services is expert in developing seamless presentations for maximum effect. Their trial consultants will review, plan, and coordinate your presentations in order to achieve the verdict you desire.
Discovery Litigation Services is a countrywide agency with offices from Atlanta, to Los Angeles, across to New York, and everywhere inbetween. DLS has your litigation resources. Discovery Litigation Services will cover all of your interpreting, mediation, arbitration, and trial presentation needs.
Discovery Litigation Services knows you have options with your litigation services. We are here to provide superior service, all the time, every time.
From finding a conference room to host your deposition to staffing it with a skilled court reporter, videographer and interpreter, Discovery Litigation Services will go above and beyond to fulfill your needs. We understand the importance of getting it done right. In our business, there is no margin for error.
Call Discovery at (855) 847-0999. See for yourself why so many call us their reporting company.
Schedule Your Deposition Now!
Tennessee Court Reporting Available In:
City Name
Adams, TN Court Reporters (37010)
Adamsville, TN Court Reporters (38310)
Afton, TN Court Reporters (37616)
Alamo, TN Court Reporters (38001)
Alcoa, TN Court Reporters (37701)
Alexandria, TN Court Reporters (37012)
Allardt, TN Court Reporters (38504)
Allons, TN Court Reporters (38541)
Allred, TN Court Reporters (38542)
Alpine, TN Court Reporters (38543)
Altamont, TN Court Reporters (37301)
Andersonville, TN Court Reporters (37705)
Antioch, TN Court Reporters (37011)
Apison, TN Court Reporters (37302)
Ardmore, TN Court Reporters (38449)
Arlington, TN Court Reporters (38002)
Arnold Air Force Base, TN Court Reporters (37389)
Arrington, TN Court Reporters (37014)
Arthur, TN Court Reporters (37707)
Ashland City, TN Court Reporters (37015)
Athens, TN Court Reporters (37303)
Atoka, TN Court Reporters (38004)
Atwood, TN Court Reporters (38220)
Auburntown, TN Court Reporters (37016)
Bakewell, TN Court Reporters (37304)
Bath Springs, TN Court Reporters (38311)
Baxter, TN Court Reporters (38544)
Bean Station, TN Court Reporters (37708)
Beech Bluff, TN Court Reporters (38313)
Beechgrove, TN Court Reporters (37018)
Beersheba Springs, TN Court Reporters (37305)
Belfast, TN Court Reporters (37019)
Bell Buckle, TN Court Reporters (37020)
Bells, TN Court Reporters (38006)
Belvidere, TN Court Reporters (37306)
Benton, TN Court Reporters (37307)
Bethel Springs, TN Court Reporters (38315)
Bethpage, TN Court Reporters (37022)
Big Rock, TN Court Reporters (37023)
Big Sandy, TN Court Reporters (38221)
Birchwood, TN Court Reporters (37308)
Blaine, TN Court Reporters (37709)
Bloomington Springs, TN Court Reporters (38545)
Blountville, TN Court Reporters (37617)
Bluff City, TN Court Reporters (37618)
Bogota, TN Court Reporters (38007)
Bolivar, TN Court Reporters (38008)
Bon Aqua, TN Court Reporters (37025)
Braden, TN Court Reporters (38010)
Bradford, TN Court Reporters (38316)
Bradyville, TN Court Reporters (37026)
Brentwood, TN Court Reporters (37024)
Briceville, TN Court Reporters (37710)
Brighton, TN Court Reporters (38011)
Bristol, TN Court Reporters (37620)
Brownsville, TN Court Reporters (38012)
Bruceton, TN Court Reporters (38317)
Brunswick, TN Court Reporters (38014)
Brush Creek, TN Court Reporters (38547)
Buchanan, TN Court Reporters (38222)
Buena Vista, TN Court Reporters (38318)
Buffalo Valley, TN Court Reporters (38548)
Bulls Gap, TN Court Reporters (37711)
Bumpus Mills, TN Court Reporters (37028)
Burlison, TN Court Reporters (38015)
Burns, TN Court Reporters (37029)
Butler, TN Court Reporters (37640)
Bybee, TN Court Reporters (37713)
Byrdstown, TN Court Reporters (38549)
Calhoun, TN Court Reporters (37309)
Camden, TN Court Reporters (38320)
Campaign, TN Court Reporters (38550)
Carthage, TN Court Reporters (37030)
Caryville, TN Court Reporters (37714)
Castalian Springs, TN Court Reporters (37031)
Cedar Grove, TN Court Reporters (38321)
Cedar Hill, TN Court Reporters (37032)
Celina, TN Court Reporters (38551)
Centerville, TN Court Reporters (37033)
Chapel Hill, TN Court Reporters (37034)
Chapmansboro, TN Court Reporters (37035)
Charleston, TN Court Reporters (37310)
Charlotte, TN Court Reporters (37036)
Chattanooga, TN Court Reporters (37401)
Chestnut Mound, TN Court Reporters (38552)
Chewalla, TN Court Reporters (38393)
Christiana, TN Court Reporters (37037)
Chuckey, TN Court Reporters (37641)
Church Hill, TN Court Reporters (37642)
Clairfield, TN Court Reporters (37715)
Clarkrange, TN Court Reporters (38553)
Clarksburg, TN Court Reporters (38324)
Clarksville, TN Court Reporters (37040)
Cleveland, TN Court Reporters (37311)
Clifton, TN Court Reporters (38425)
Clinton, TN Court Reporters (37716)
Coalfield, TN Court Reporters (37719)
Coalmont, TN Court Reporters (37313)
Cokercreek, TN Court Reporters (37314)
College Grove, TN Court Reporters (37046)
Collegedale, TN Court Reporters (37315)
Collierville, TN Court Reporters (38017)
Collinwood, TN Court Reporters (38450)
Columbia, TN Court Reporters (38401)
Como, TN Court Reporters (38223)
Conasauga, TN Court Reporters (37316)
Cookeville, TN Court Reporters (38501)
Copperhill, TN Court Reporters (37317)
Cordova, TN Court Reporters (38016)
Cornersville, TN Court Reporters (37047)
Corryton, TN Court Reporters (37721)
Cosby, TN Court Reporters (37722)
Cottage Grove, TN Court Reporters (38224)
Cottontown, TN Court Reporters (37048)
Counce, TN Court Reporters (38326)
Covington, TN Court Reporters (38019)
Cowan, TN Court Reporters (37318)
Crab Orchard, TN Court Reporters (37723)
Crawford, TN Court Reporters (38554)
Crockett Mills, TN Court Reporters (38021)
Cross Plains, TN Court Reporters (37049)
Crossville, TN Court Reporters (38555)
Crump, TN Court Reporters (38327)
Culleoka, TN Court Reporters (38451)
Cumberland City, TN Court Reporters (37050)
Cumberland Furnace, TN Court Reporters (37051)
Cumberland Gap, TN Court Reporters (37724)
Cunningham, TN Court Reporters (37052)
Cypress Inn, TN Court Reporters (38452)
Dandridge, TN Court Reporters (37725)
Darden, TN Court Reporters (38328)
Dayton, TN Court Reporters (37321)
Decatur, TN Court Reporters (37322)
Decaturville, TN Court Reporters (38329)
Decherd, TN Court Reporters (37324)
Deer Lodge, TN Court Reporters (37726)
Del Rio, TN Court Reporters (37727)
Delano, TN Court Reporters (37325)
Dellrose, TN Court Reporters (38453)
Denmark, TN Court Reporters (38391)
Dickson, TN Court Reporters (37055)
Dixon Springs, TN Court Reporters (37057)
Dover, TN Court Reporters (37058)
Dowelltown, TN Court Reporters (37059)
Doyle, TN Court Reporters (38559)
Dresden, TN Court Reporters (38225)
Drummonds, TN Court Reporters (38023)
Duck River, TN Court Reporters (38454)
Ducktown, TN Court Reporters (37326)
Duff, TN Court Reporters (37729)
Dukedom, TN Court Reporters (38226)
Dunlap, TN Court Reporters (37327)
Dyer, TN Court Reporters (38330)
Dyersburg, TN Court Reporters (38024)
Eads, TN Court Reporters (38028)
Eagan, TN Court Reporters (37730)
Eagleville, TN Court Reporters (37060)
Eaton, TN Court Reporters (38331)
Eidson, TN Court Reporters (37731)
Elgin, TN Court Reporters (37732)
Elizabethton, TN Court Reporters (37643)
Elkton, TN Court Reporters (38455)
Ellendale, TN Court Reporters (38029)
Elmwood, TN Court Reporters (38560)
Elora, TN Court Reporters (37328)
Englewood, TN Court Reporters (37329)
Enville, TN Court Reporters (38332)
Erin, TN Court Reporters (37061)
Erwin, TN Court Reporters (37650)
Estill Springs, TN Court Reporters (37330)
Ethridge, TN Court Reporters (38456)
Etowah, TN Court Reporters (37331)
Eva, TN Court Reporters (38333)
Evensville, TN Court Reporters (37332)
Fairview, TN Court Reporters (37062)
Fall Branch, TN Court Reporters (37656)
Farner, TN Court Reporters (37333)
Fayetteville, TN Court Reporters (37334)
Finger, TN Court Reporters (38334)
Finley, TN Court Reporters (38030)
Five Points, TN Court Reporters (38457)
Flag Pond, TN Court Reporters (37657)
Flintville, TN Court Reporters (37335)
Fosterville, TN Court Reporters (37063)
Frankewing, TN Court Reporters (38459)
Franklin, TN Court Reporters (37064)
Friendship, TN Court Reporters (38034)
Friendsville, TN Court Reporters (37737)
Fruitvale, TN Court Reporters (38336)
Gadsden, TN Court Reporters (38337)
Gainesboro, TN Court Reporters (38562)
Gallatin, TN Court Reporters (37066)
Gallaway, TN Court Reporters (38036)
Gates, TN Court Reporters (38037)
Gatlinburg, TN Court Reporters (37738)
Georgetown, TN Court Reporters (37336)
Germantown, TN Court Reporters (38138)
Gibson, TN Court Reporters (38338)
Gladeville, TN Court Reporters (37071)
Gleason, TN Court Reporters (38229)
Goodlettsville, TN Court Reporters (37070)
Goodspring, TN Court Reporters (38460)
Gordonsville, TN Court Reporters (38563)
Grand Junction, TN Court Reporters (38039)
Grandview, TN Court Reporters (37337)
Granville, TN Court Reporters (38564)
Graysville, TN Court Reporters (37338)
Greenback, TN Court Reporters (37742)
Greenbrier, TN Court Reporters (37073)
Greeneville, TN Court Reporters (37743)
Greenfield, TN Court Reporters (38230)
Grimsley, TN Court Reporters (38565)
Gruetli Laager, TN Court Reporters (37339)
Guild, TN Court Reporters (37340)
Guys, TN Court Reporters (38339)
Halls, TN Court Reporters (38040)
Hampshire, TN Court Reporters (38461)
Hampton, TN Court Reporters (37658)
Harriman, TN Court Reporters (37748)
Harrison, TN Court Reporters (37341)
Harrogate, TN Court Reporters (37752)
Hartford, TN Court Reporters (37753)
Hartsville, TN Court Reporters (37074)
Heiskell, TN Court Reporters (37754)
Helenwood, TN Court Reporters (37755)
Henderson, TN Court Reporters (38340)
Hendersonville, TN Court Reporters (37075)
Henning, TN Court Reporters (38041)
Henry, TN Court Reporters (38231)
Hermitage, TN Court Reporters (37076)
Hickman, TN Court Reporters (38567)
Hickory Valley, TN Court Reporters (38042)
Hilham, TN Court Reporters (38568)
Hillsboro, TN Court Reporters (37342)
Hixson, TN Court Reporters (37343)
Hohenwald, TN Court Reporters (38462)
Holladay, TN Court Reporters (38341)
Hollow Rock, TN Court Reporters (38342)
Hornbeak, TN Court Reporters (38232)
Hornsby, TN Court Reporters (38044)
Humboldt, TN Court Reporters (38343)
Huntingdon, TN Court Reporters (38344)
Huntland, TN Court Reporters (37345)
Huntsville, TN Court Reporters (37756)
Huron, TN Court Reporters (38345)
Hurricane Mills, TN Court Reporters (37078)
Idlewild, TN Court Reporters (38346)
Indian Mound, TN Court Reporters (37079)
Iron City, TN Court Reporters (38463)
Jacks Creek, TN Court Reporters (38347)
Jacksboro, TN Court Reporters (37757)
Jackson, TN Court Reporters (38301)
Jamestown, TN Court Reporters (38556)
Jasper, TN Court Reporters (37347)
Jefferson City, TN Court Reporters (37760)
Jellico, TN Court Reporters (37762)
Joelton, TN Court Reporters (37080)
Johnson City, TN Court Reporters (37601)
Jonesborough, TN Court Reporters (37659)
Kelso, TN Court Reporters (37348)
Kenton, TN Court Reporters (38233)
Kingsport, TN Court Reporters (37660)
Kingston, TN Court Reporters (37763)
Kingston Springs, TN Court Reporters (37082)
Knoxville, TN Court Reporters (37901)
Kodak, TN Court Reporters (37764)
Kyles Ford, TN Court Reporters (37765)
La Follette, TN Court Reporters (37766)
La Grange, TN Court Reporters (38046)
La Vergne, TN Court Reporters (37086)
Laconia, TN Court Reporters (38045)
Lafayette, TN Court Reporters (37083)
Lake City, TN Court Reporters (37769)
Lancaster, TN Court Reporters (38569)
Lancing, TN Court Reporters (37770)
Lascassas, TN Court Reporters (37085)
Laurel Bloomery, TN Court Reporters (37680)
Lavinia, TN Court Reporters (38348)
Lawrenceburg, TN Court Reporters (38464)
Lebanon, TN Court Reporters (37087)
Lenoir City, TN Court Reporters (37771)
Lenox, TN Court Reporters (38047)
Leoma, TN Court Reporters (38468)
Lewisburg, TN Court Reporters (37091)
Lexington, TN Court Reporters (38351)
Liberty, TN Court Reporters (37095)
Limestone, TN Court Reporters (37681)
Linden, TN Court Reporters (37096)
Livingston, TN Court Reporters (38570)
Lobelville, TN Court Reporters (37097)
Lone Mountain, TN Court Reporters (37773)
Lookout Mountain, TN Court Reporters (37350)
Loretto, TN Court Reporters (38469)
Loudon, TN Court Reporters (37774)
Louisville, TN Court Reporters (37777)
Lowland, TN Court Reporters (37778)
Lupton City, TN Court Reporters (37351)
Luray, TN Court Reporters (38352)
Luttrell, TN Court Reporters (37779)
Lutts, TN Court Reporters (38471)
Lyles, TN Court Reporters (37098)
Lynchburg, TN Court Reporters (37352)
Lynnville, TN Court Reporters (38472)
Macon, TN Court Reporters (38048)
Madison, TN Court Reporters (37115)
Madisonville, TN Court Reporters (37354)
Manchester, TN Court Reporters (37349)
Mansfield, TN Court Reporters (38236)
Martin, TN Court Reporters (38237)
Maryville, TN Court Reporters (37801)
Mascot, TN Court Reporters (37806)
Mason, TN Court Reporters (38049)
Maury City, TN Court Reporters (38050)
Maynardville, TN Court Reporters (37807)
McDonald, TN Court Reporters (37353)
McEwen, TN Court Reporters (37101)
McKenzie, TN Court Reporters (38201)
McLemoresville, TN Court Reporters (38235)
McMinnville, TN Court Reporters (37110)
Medina, TN Court Reporters (38355)
Medon, TN Court Reporters (38356)
Memphis, TN Court Reporters (37501)
Mercer, TN Court Reporters (38392)
Michie, TN Court Reporters (38357)
Middleton, TN Court Reporters (38052)
Midway, TN Court Reporters (37809)
Milan, TN Court Reporters (38358)
Milledgeville, TN Court Reporters (38359)
Milligan College, TN Court Reporters (37682)
Millington, TN Court Reporters (38053)
Milton, TN Court Reporters (37118)
Minor Hill, TN Court Reporters (38473)
Mitchellville, TN Court Reporters (37119)
Mohawk, TN Court Reporters (37810)
Monroe, TN Court Reporters (38573)
Monteagle, TN Court Reporters (37356)
Monterey, TN Court Reporters (38574)
Mooresburg, TN Court Reporters (37811)
Morris Chapel, TN Court Reporters (38361)
Morrison, TN Court Reporters (37357)
Morristown, TN Court Reporters (37813)
Moscow, TN Court Reporters (38057)
Mosheim, TN Court Reporters (37818)
Moss, TN Court Reporters (38575)
Mount Carmel, TN Court Reporters (37645)
Mount Juliet, TN Court Reporters (37121)
Mount Pleasant, TN Court Reporters (38474)
Mountain City, TN Court Reporters (37683)
Mountain Home, TN Court Reporters (37684)
Mulberry, TN Court Reporters (37359)
Munford, TN Court Reporters (38058)
Murfreesboro, TN Court Reporters (37127)
Nashville, TN Court Reporters (37201)
New Johnsonville, TN Court Reporters (37134)
New Market, TN Court Reporters (37820)
New Tazewell, TN Court Reporters (37824)
Newbern, TN Court Reporters (38059)
Newcomb, TN Court Reporters (37819)
Newport, TN Court Reporters (37821)
Niota, TN Court Reporters (37826)
Nolensville, TN Court Reporters (37135)
Norene, TN Court Reporters (37136)
Normandy, TN Court Reporters (37360)
Norris, TN Court Reporters (37828)
Nunnelly, TN Court Reporters (37137)
Oak Ridge, TN Court Reporters (37830)
Oakdale, TN Court Reporters (37829)
Oakfield, TN Court Reporters (38362)
Oakland, TN Court Reporters (38060)
Obion, TN Court Reporters (38240)
Ocoee, TN Court Reporters (37361)
Old Hickory, TN Court Reporters (37138)
Oldfort, TN Court Reporters (37362)
Olivehill, TN Court Reporters (38475)
Oliver Springs, TN Court Reporters (37840)
Oneida, TN Court Reporters (37841)
Only, TN Court Reporters (37140)
Ooltewah, TN Court Reporters (37363)
Orlinda, TN Court Reporters (37141)
Pall Mall, TN Court Reporters (38577)
Palmer, TN Court Reporters (37365)
Palmersville, TN Court Reporters (38241)
Palmyra, TN Court Reporters (37142)
Paris, TN Court Reporters (38242)
Parrottsville, TN Court Reporters (37843)
Parsons, TN Court Reporters (38363)
Pegram, TN Court Reporters (37143)
Pelham, TN Court Reporters (37366)
Petersburg, TN Court Reporters (37144)
Petros, TN Court Reporters (37845)
Philadelphia, TN Court Reporters (37846)
Pickwick Dam, TN Court Reporters (38365)
Pigeon Forge, TN Court Reporters (37863)
Pikeville, TN Court Reporters (37367)
Piney Flats, TN Court Reporters (37686)
Pinson, TN Court Reporters (38366)
Pioneer, TN Court Reporters (37847)
Pleasant Hill, TN Court Reporters (38578)
Pleasant Shade, TN Court Reporters (37145)
Pleasant View, TN Court Reporters (37146)
Pocahontas, TN Court Reporters (38061)
Portland, TN Court Reporters (37148)
Powder Springs, TN Court Reporters (37848)
Powell, TN Court Reporters (37849)
Primm Springs, TN Court Reporters (38476)
Prospect, TN Court Reporters (38477)
Pruden, TN Court Reporters (37851)
Pulaski, TN Court Reporters (38478)
Puryear, TN Court Reporters (38251)
Quebeck, TN Court Reporters (38579)
Ramer, TN Court Reporters (38367)
Readyville, TN Court Reporters (37149)
Reagan, TN Court Reporters (38368)
Red Boiling Springs, TN Court Reporters (37150)
Reliance, TN Court Reporters (37369)
Riceville, TN Court Reporters (37370)
Rickman, TN Court Reporters (38580)
Riddleton, TN Court Reporters (37151)
Ridgely, TN Court Reporters (38080)
Ridgetop, TN Court Reporters (37152)
Ripley, TN Court Reporters (38063)
Rives, TN Court Reporters (38253)
Roan Mountain, TN Court Reporters (37687)
Robbins, TN Court Reporters (37852)
Rock Island, TN Court Reporters (38581)
Rockford, TN Court Reporters (37853)
Rockvale, TN Court Reporters (37153)
Rockwood, TN Court Reporters (37854)
Rogersville, TN Court Reporters (37857)
Rossville, TN Court Reporters (38066)
Rugby, TN Court Reporters (37733)
Russellville, TN Court Reporters (37860)
Rutherford, TN Court Reporters (38369)
Rutledge, TN Court Reporters (37861)
Saint Bethlehem, TN Court Reporters (37155)
Saint Joseph, TN Court Reporters (38481)
Sale Creek, TN Court Reporters (37373)
Saltillo, TN Court Reporters (38370)
Samburg, TN Court Reporters (38254)
Santa Fe, TN Court Reporters (38482)
Sardis, TN Court Reporters (38371)
Saulsbury, TN Court Reporters (38067)
Savannah, TN Court Reporters (38372)
Scotts Hill, TN Court Reporters (38374)
Selmer, TN Court Reporters (38375)
Sequatchie, TN Court Reporters (37374)
Sevierville, TN Court Reporters (37862)
Sewanee, TN Court Reporters (37375)
Seymour, TN Court Reporters (37865)
Shady Valley, TN Court Reporters (37688)
Sharon, TN Court Reporters (38255)
Sharps Chapel, TN Court Reporters (37866)
Shawanee, TN Court Reporters (37867)
Shelbyville, TN Court Reporters (37160)
Sherwood, TN Court Reporters (37376)
Shiloh, TN Court Reporters (38376)
Signal Mountain, TN Court Reporters (37377)
Silerton, TN Court Reporters (38377)
Silver Point, TN Court Reporters (38582)
Slayden, TN Court Reporters (37165)
Smartt, TN Court Reporters (37378)
Smithville, TN Court Reporters (37166)
Smyrna, TN Court Reporters (37167)
Sneedville, TN Court Reporters (37869)
Soddy Daisy, TN Court Reporters (37379)
Somerville, TN Court Reporters (38068)
South Fulton, TN Court Reporters (38257)
South Pittsburg, TN Court Reporters (37380)
Southside, TN Court Reporters (37171)
Sparta, TN Court Reporters (38583)
Speedwell, TN Court Reporters (37870)
Spencer, TN Court Reporters (38585)
Spring City, TN Court Reporters (37381)
Spring Creek, TN Court Reporters (38378)
Spring Hill, TN Court Reporters (37174)
Springfield, TN Court Reporters (37172)
Springville, TN Court Reporters (38256)
Stanton, TN Court Reporters (38069)
Stantonville, TN Court Reporters (38379)
Stewart, TN Court Reporters (37175)
Strawberry Plains, TN Court Reporters (37871)
Sugar Tree, TN Court Reporters (38380)
Summertown, TN Court Reporters (38483)
Summitville, TN Court Reporters (37382)
Sunbright, TN Court Reporters (37872)
Surgoinsville, TN Court Reporters (37873)
Sweetwater, TN Court Reporters (37874)
Taft, TN Court Reporters (38488)
Talbott, TN Court Reporters (37877)
Tallassee, TN Court Reporters (37878)
Tazewell, TN Court Reporters (37879)
Telford, TN Court Reporters (37690)
Tellico Plains, TN Court Reporters (37385)
Ten Mile, TN Court Reporters (37880)
Tennessee Ridge, TN Court Reporters (37178)
Thompsons Station, TN Court Reporters (37179)
Thorn Hill, TN Court Reporters (37881)
Tigrett, TN Court Reporters (38070)
Tipton, TN Court Reporters (38071)
Tiptonville, TN Court Reporters (38079)
Toone, TN Court Reporters (38381)
Townsend, TN Court Reporters (37882)
Tracy City, TN Court Reporters (37387)
Trade, TN Court Reporters (37691)
Trenton, TN Court Reporters (38382)
Trezevant, TN Court Reporters (38258)
Trimble, TN Court Reporters (38259)
Troy, TN Court Reporters (38260)
Tullahoma, TN Court Reporters (37388)
Turtletown, TN Court Reporters (37391)
Unicoi, TN Court Reporters (37692)
Union City, TN Court Reporters (38261)
Unionville, TN Court Reporters (37180)
Vanleer, TN Court Reporters (37181)
Viola, TN Court Reporters (37394)
Vonore, TN Court Reporters (37885)
Walland, TN Court Reporters (37886)
Walling, TN Court Reporters (38587)
Wartburg, TN Court Reporters (37887)
Wartrace, TN Court Reporters (37183)
Washburn, TN Court Reporters (37888)
Watauga, TN Court Reporters (37694)
Watertown, TN Court Reporters (37184)
Waverly, TN Court Reporters (37185)
Waynesboro, TN Court Reporters (38485)
Westmoreland, TN Court Reporters (37186)
Westpoint, TN Court Reporters (38486)
Westport, TN Court Reporters (38387)
White Bluff, TN Court Reporters (37187)
White House, TN Court Reporters (37188)
White Pine, TN Court Reporters (37890)
Whites Creek, TN Court Reporters (37189)
Whitesburg, TN Court Reporters (37891)
Whiteside, TN Court Reporters (37396)
Whiteville, TN Court Reporters (38075)
Whitleyville, TN Court Reporters (38588)
Whitwell, TN Court Reporters (37397)
Wilder, TN Court Reporters (38589)
Wildersville, TN Court Reporters (38388)
Williamsport, TN Court Reporters (38487)
Williston, TN Court Reporters (38076)
Winchester, TN Court Reporters (37398)
Winfield, TN Court Reporters (37892)
Woodbury, TN Court Reporters (37190)
Woodland Mills, TN Court Reporters (38271)
Woodlawn, TN Court Reporters (37191)
Wynnburg, TN Court Reporters (38077)
Yorkville, TN Court Reporters (38389)
Yuma, TN Court Reporters (38390)