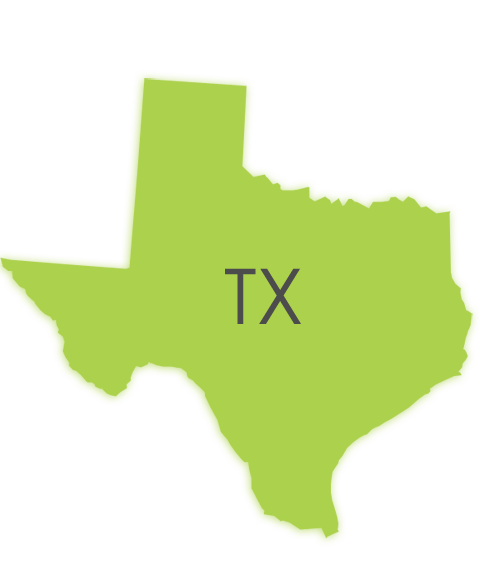 Discovery LItigation Services' online scheduling platform is easy to you. You'll book a Real-Time Ready Texas Court Reporter providing Expedited Transcripts, in minutes. We offer a one-stop-shop for your deposition or corporate needs. Discovery Litigation Services will simplify the deposition process, so you can spend your time on what's important. Not only can we cover any deposition across Texas, we will provide a court reporter and all litigation solutions anywhere across the country.
What Will You Do With Your Newly Found Free Time?
Discovery Litigation Services will efficiently supply the Texas court reporter, a videographer, and set up the high definition video link to satisfy any streaming requirements. Our litigation solutions go beyond and will even assign the Interpreter, a Document Review Attorney, Paralegals, Project Managers, and Translator. We can help with pre-trial strategy, and build out the exhibit database. We will edit your video clips and load all of it into a trial ready solution.
Do you need a meeting space for your deposition? We'll book the conference room!
Discovery Puts Better Solution in your pocket. You are a step away from booking a Texas court reporter and allowing Discovery Litigation Services to handle all of the grunt work. We understand the importance of getting it done right.
Do you need an Arabic-speaking interpreter in Austin? We have you covered.
Discovery Litigation Services provides interpreters anywhere in the world in any language that is needed. While it is not necessary, DLS recommends for the more complex cases that a real-time feed is utilized and provided to the interpreter. This allows for a much more accurate translation as the interpreter is able to view the question in its entirety while they are translating to the deponent.
Do you need a qualified court reporter in a remote U.S. town?
Discovery provides a range of services to better serve the legal community. These include:
Access to experienced court reporters, videographers and trial presentation teams nationwide. Regardless of the location, Discovery will provide the reporters, videographers or interpreters.


Tired of booking conference rooms when you could be focusing on the case?
Not a problem. Simply provide us with the city in which the deposition needs to take place, and we will find the location for you
Do you want easier tools to manage your case?
Discovery Litigation Services offers centralized, online case management solutions. Now you can stay on task and on time from anywhere you have access to the internet.
Online deposition scheduling
Manage and Pay invoices online
24/7 access to all deposition documents and video

Interpreting and translation services

Videoconferencing


Do you want to eliminate travel expenses all together?
Let our Discovery staff provide the locations for a videoconferenced deposition, with complimentary conference rooms in most cities nationwide.
When alternative dispute resolution fails, we'll get you ready for trial.
Discovery understands that its sole reason for being is providing services in a proceeding that is headed to some form of resolution, whether by settlement, mediation, arbitration, or a trial. It is why all deliverables by Discovery are provided in a trial-ready format, saving our clients valuable time and money when a settlement cannot be reached.
In cases where there is no settlement and our clients need assistance in gathering all of their evidence into an organized format for presentation, our Trial Consultants have the experience and knowledge to work with our clients in gathering the evidence together and going into the courtroom to manage a multi-media presentation.
By combining leading trial presentation software with the experience of our trial consultants, we allow you to focus on the facts of your case. We are the experts in developing seamless presentations for maximum effect. Our trial consultants can help review, plan, and coordinate your presentations in order to help achieve the results you desire.
Call Discovery at (855) 847-0999. See for yourself why so many call us their reporting company.
Schedule Your Deposition Now!
Texas Court Reporting Available In:
City Name
Abbott, TX Court Reporters (76621)
Abernathy, TX Court Reporters (79311)
Abilene, TX Court Reporters (79601)
Ace, TX Court Reporters (77326)
Ackerly, TX Court Reporters (79713)
Addison, TX Court Reporters (75001)
Adkins, TX Court Reporters (78101)
Adrian, TX Court Reporters (79001)
Afton, TX Court Reporters (79220)
Agua Dulce, TX Court Reporters (78330)
Aiken, TX Court Reporters (79221)
Alamo, TX Court Reporters (78516)
Alanreed, TX Court Reporters (79002)
Alba, TX Court Reporters (75410)
Albany, TX Court Reporters (76430)
Aledo, TX Court Reporters (76008)
Alice, TX Court Reporters (78332)
Alief, TX Court Reporters (77411)
Allen, TX Court Reporters (75002)
Alleyton, TX Court Reporters (78935)
Allison, TX Court Reporters (79003)
Alpine, TX Court Reporters (79830)
Altair, TX Court Reporters (77412)
Alto, TX Court Reporters (75925)
Alvarado, TX Court Reporters (76009)
Alvin, TX Court Reporters (77511)
Alvord, TX Court Reporters (76225)
Amarillo, TX Court Reporters (79101)
Amherst, TX Court Reporters (79312)
Anahuac, TX Court Reporters (77514)
Anderson, TX Court Reporters (77830)
Andrews, TX Court Reporters (79714)
Angleton, TX Court Reporters (77515)
Anna, TX Court Reporters (75409)
Annona, TX Court Reporters (75550)
Anson, TX Court Reporters (79501)
Anthony, TX Court Reporters (79821)
Anton, TX Court Reporters (79313)
Apple Springs, TX Court Reporters (75926)
Aquilla, TX Court Reporters (76622)
Aransas Pass, TX Court Reporters (78335)
Archer City, TX Court Reporters (76351)
Argyle, TX Court Reporters (76226)
Arlington, TX Court Reporters (76001)
Armstrong, TX Court Reporters (78338)
Arp, TX Court Reporters (75750)
Art, TX Court Reporters (76820)
Artesia Wells, TX Court Reporters (78001)
Arthur City, TX Court Reporters (75411)
Asherton, TX Court Reporters (78827)
Aspermont, TX Court Reporters (79502)
Atascosa, TX Court Reporters (78002)
Athens, TX Court Reporters (75751)
Atlanta, TX Court Reporters (75551)
Aubrey, TX Court Reporters (76227)
Austin, TX Court Reporters (73301)
Austwell, TX Court Reporters (77950)
Avalon, TX Court Reporters (76623)
Avery, TX Court Reporters (75554)
Avinger, TX Court Reporters (75630)
Avoca, TX Court Reporters (79503)
Axtell, TX Court Reporters (76624)
Azle, TX Court Reporters (76020)
Bacliff, TX Court Reporters (77518)
Bagwell, TX Court Reporters (75412)
Bailey, TX Court Reporters (75413)
Baird, TX Court Reporters (79504)
Ballinger, TX Court Reporters (76821)
Balmorhea, TX Court Reporters (79718)
Bandera, TX Court Reporters (78003)
Bangs, TX Court Reporters (76823)
Banquete, TX Court Reporters (78339)
Bardwell, TX Court Reporters (75101)
Barker, TX Court Reporters (77413)
Barksdale, TX Court Reporters (78828)
Barnhart, TX Court Reporters (76930)
Barry, TX Court Reporters (75102)
Barstow, TX Court Reporters (79719)
Bartlett, TX Court Reporters (76511)
Bastrop, TX Court Reporters (78602)
Batesville, TX Court Reporters (78829)
Batson, TX Court Reporters (77519)
Bay City, TX Court Reporters (77404)
Bayside, TX Court Reporters (78340)
Baytown, TX Court Reporters (77520)
Beasley, TX Court Reporters (77417)
Beaumont, TX Court Reporters (77701)
Beckville, TX Court Reporters (75631)
Bedford, TX Court Reporters (76021)
Bedias, TX Court Reporters (77831)
Beeville, TX Court Reporters (78102)
Bellaire, TX Court Reporters (77401)
Bellevue, TX Court Reporters (76228)
Bells, TX Court Reporters (75414)
Bellville, TX Court Reporters (77418)
Belmont, TX Court Reporters (78604)
Belton, TX Court Reporters (76513)
Ben Bolt, TX Court Reporters (78342)
Ben Franklin, TX Court Reporters (75415)
Ben Wheeler, TX Court Reporters (75754)
Benavides, TX Court Reporters (78341)
Bend, TX Court Reporters (76824)
Benjamin, TX Court Reporters (79505)
Berclair, TX Court Reporters (78107)
Bergheim, TX Court Reporters (78004)
Bertram, TX Court Reporters (78605)
Big Bend National Park, TX Court Reporters (79834)
Big Lake, TX Court Reporters (76932)
Big Sandy, TX Court Reporters (75755)
Big Spring, TX Court Reporters (79720)
Big Wells, TX Court Reporters (78830)
Bigfoot, TX Court Reporters (78005)
Bishop, TX Court Reporters (78343)
Bivins, TX Court Reporters (75555)
Blackwell, TX Court Reporters (79506)
Blanco, TX Court Reporters (78606)
Blanket, TX Court Reporters (76432)
Bledsoe, TX Court Reporters (79314)
Bleiblerville, TX Court Reporters (78931)
Blessing, TX Court Reporters (77419)
Bloomburg, TX Court Reporters (75556)
Blooming Grove, TX Court Reporters (76626)
Bloomington, TX Court Reporters (77951)
Blossom, TX Court Reporters (75416)
Blue Ridge, TX Court Reporters (75424)
Bluegrove, TX Court Reporters (76352)
Bluff Dale, TX Court Reporters (76433)
Bluffton, TX Court Reporters (78607)
Blum, TX Court Reporters (76627)
Boerne, TX Court Reporters (78006)
Bogata, TX Court Reporters (75417)
Boling, TX Court Reporters (77420)
Bon Wier, TX Court Reporters (75928)
Bonham, TX Court Reporters (75418)
Booker, TX Court Reporters (79005)
Borger, TX Court Reporters (79007)
Bovina, TX Court Reporters (79009)
Bowie, TX Court Reporters (76230)
Boyd, TX Court Reporters (76023)
Boys Ranch, TX Court Reporters (79010)
Brackettville, TX Court Reporters (78832)
Brady, TX Court Reporters (76825)
Brandon, TX Court Reporters (76628)
Brashear, TX Court Reporters (75420)
Brazoria, TX Court Reporters (77422)
Breckenridge, TX Court Reporters (76424)
Bremond, TX Court Reporters (76629)
Brenham, TX Court Reporters (77833)
Bridge City, TX Court Reporters (77611)
Bridgeport, TX Court Reporters (76426)
Briggs, TX Court Reporters (78608)
Briscoe, TX Court Reporters (79011)
Broaddus, TX Court Reporters (75929)
Bronson, TX Court Reporters (75930)
Bronte, TX Court Reporters (76933)
Brookeland, TX Court Reporters (75931)
Brookesmith, TX Court Reporters (76827)
Brookshire, TX Court Reporters (77423)
Brookston, TX Court Reporters (75421)
Brownfield, TX Court Reporters (79316)
Brownsboro, TX Court Reporters (75756)
Brownsville, TX Court Reporters (78520)
Brownwood, TX Court Reporters (76801)
Bruceville, TX Court Reporters (76630)
Bruni, TX Court Reporters (78344)
Bryan, TX Court Reporters (77801)
Bryson, TX Court Reporters (76427)
Buchanan Dam, TX Court Reporters (78609)
Buckholts, TX Court Reporters (76518)
Buda, TX Court Reporters (78610)
Buffalo, TX Court Reporters (75831)
Buffalo Gap, TX Court Reporters (79508)
Bula, TX Court Reporters (79320)
Bullard, TX Court Reporters (75757)
Bulverde, TX Court Reporters (78163)
Buna, TX Court Reporters (77612)
Burkburnett, TX Court Reporters (76354)
Burkett, TX Court Reporters (76828)
Burkeville, TX Court Reporters (75932)
Burleson, TX Court Reporters (76028)
Burlington, TX Court Reporters (76519)
Burnet, TX Court Reporters (78611)
Burton, TX Court Reporters (77835)
Bushland, TX Court Reporters (79012)
Byers, TX Court Reporters (76357)
Bynum, TX Court Reporters (76631)
Cactus, TX Court Reporters (79013)
Caddo, TX Court Reporters (76429)
Caddo Mills, TX Court Reporters (75135)
Caldwell, TX Court Reporters (77836)
Call, TX Court Reporters (75933)
Calliham, TX Court Reporters (78007)
Calvert, TX Court Reporters (77837)
Camden, TX Court Reporters (75934)
Cameron, TX Court Reporters (76520)
Camp Wood, TX Court Reporters (78833)
Campbell, TX Court Reporters (75422)
Campbellton, TX Court Reporters (78008)
Canadian, TX Court Reporters (79014)
Canton, TX Court Reporters (75103)
Canutillo, TX Court Reporters (79835)
Canyon, TX Court Reporters (79015)
Canyon Lake, TX Court Reporters (78133)
Carbon, TX Court Reporters (76435)
Carlsbad, TX Court Reporters (76934)
Carlton, TX Court Reporters (76436)
Carmine, TX Court Reporters (78932)
Carrizo Springs, TX Court Reporters (78834)
Carrollton, TX Court Reporters (75006)
Carthage, TX Court Reporters (75633)
Cason, TX Court Reporters (75636)
Castell, TX Court Reporters (76831)
Castroville, TX Court Reporters (78009)
Cat Spring, TX Court Reporters (78933)
Catarina, TX Court Reporters (78836)
Cayuga, TX Court Reporters (75832)
Cedar Creek, TX Court Reporters (78612)
Cedar Hill, TX Court Reporters (75104)
Cedar Lane, TX Court Reporters (77415)
Cedar Park, TX Court Reporters (78613)
Cee Vee, TX Court Reporters (79223)
Celeste, TX Court Reporters (75423)
Celina, TX Court Reporters (75009)
Center, TX Court Reporters (75935)
Center Point, TX Court Reporters (78010)
Centerville, TX Court Reporters (75833)
Centralia, TX Court Reporters (75834)
Chandler, TX Court Reporters (75758)
Channelview, TX Court Reporters (77530)
Channing, TX Court Reporters (79018)
Chapman Ranch, TX Court Reporters (78347)
Chappell Hill, TX Court Reporters (77426)
Charlotte, TX Court Reporters (78011)
Chatfield, TX Court Reporters (75105)
Cherokee, TX Court Reporters (76832)
Chester, TX Court Reporters (75936)
Chico, TX Court Reporters (76431)
Chicota, TX Court Reporters (75425)
Childress, TX Court Reporters (79201)
Chillicothe, TX Court Reporters (79225)
Chilton, TX Court Reporters (76632)
China, TX Court Reporters (77613)
China Spring, TX Court Reporters (76633)
Chireno, TX Court Reporters (75937)
Chriesman, TX Court Reporters (77838)
Christine, TX Court Reporters (78012)
Christoval, TX Court Reporters (76935)
Cibolo, TX Court Reporters (78108)
Cisco, TX Court Reporters (76437)
Clarendon, TX Court Reporters (79226)
Clarksville, TX Court Reporters (75426)
Claude, TX Court Reporters (79019)
Clayton, TX Court Reporters (75637)
Cleburne, TX Court Reporters (76031)
Cleveland, TX Court Reporters (77327)
Clifton, TX Court Reporters (76634)
Clint, TX Court Reporters (79836)
Clute, TX Court Reporters (77531)
Clyde, TX Court Reporters (79510)
Coahoma, TX Court Reporters (79511)
Coldspring, TX Court Reporters (77331)
Coleman, TX Court Reporters (76834)
College Station, TX Court Reporters (77840)
Collegeport, TX Court Reporters (77428)
Colleyville, TX Court Reporters (76034)
Collinsville, TX Court Reporters (76233)
Colmesneil, TX Court Reporters (75938)
Colorado City, TX Court Reporters (79512)
Columbus, TX Court Reporters (78934)
Comanche, TX Court Reporters (76442)
Combes, TX Court Reporters (78535)
Comfort, TX Court Reporters (78013)
Commerce, TX Court Reporters (75428)
Como, TX Court Reporters (75431)
Comstock, TX Court Reporters (78837)
Concan, TX Court Reporters (78838)
Concepcion, TX Court Reporters (78349)
Concord, TX Court Reporters (77850)
Conroe, TX Court Reporters (77301)
Converse, TX Court Reporters (78109)
Cookville, TX Court Reporters (75558)
Coolidge, TX Court Reporters (76635)
Cooper, TX Court Reporters (75432)
Copeville, TX Court Reporters (75121)
Coppell, TX Court Reporters (75019)
Copperas Cove, TX Court Reporters (76522)
Corpus Christi, TX Court Reporters (78401)
Corrigan, TX Court Reporters (75939)
Corsicana, TX Court Reporters (75109)
Cost, TX Court Reporters (78614)
Cotton Center, TX Court Reporters (79021)
Cotulla, TX Court Reporters (78014)
Coupland, TX Court Reporters (78615)
Covington, TX Court Reporters (76636)
Coyanosa, TX Court Reporters (79730)
Crandall, TX Court Reporters (75114)
Crane, TX Court Reporters (79731)
Cranfills Gap, TX Court Reporters (76637)
Crawford, TX Court Reporters (76638)
Cresson, TX Court Reporters (76035)
Crockett, TX Court Reporters (75835)
Crosby, TX Court Reporters (77532)
Crosbyton, TX Court Reporters (79322)
Cross Plains, TX Court Reporters (76443)
Crowell, TX Court Reporters (79227)
Crowley, TX Court Reporters (76036)
Crystal City, TX Court Reporters (78839)
Cuero, TX Court Reporters (77954)
Cumby, TX Court Reporters (75433)
Cuney, TX Court Reporters (75759)
Cunningham, TX Court Reporters (75434)
Cushing, TX Court Reporters (75760)
Cypress, TX Court Reporters (77410)
D'Hanis, TX Court Reporters (78850)
Daingerfield, TX Court Reporters (75638)
Daisetta, TX Court Reporters (77533)
Dale, TX Court Reporters (78616)
Dalhart, TX Court Reporters (79022)
Dallardsville, TX Court Reporters (77332)
Dallas, TX Court Reporters (75201)
Damon, TX Court Reporters (77430)
Danbury, TX Court Reporters (77534)
Danciger, TX Court Reporters (77431)
Danevang, TX Court Reporters (77432)
Darrouzett, TX Court Reporters (79024)
Davilla, TX Court Reporters (76523)
Dawn, TX Court Reporters (79025)
Dawson, TX Court Reporters (76639)
Dayton, TX Court Reporters (77535)
De Berry, TX Court Reporters (75639)
De Kalb, TX Court Reporters (75559)
De Leon, TX Court Reporters (76444)
Deanville, TX Court Reporters (77852)
Decatur, TX Court Reporters (76234)
Deer Park, TX Court Reporters (77536)
Del Rio, TX Court Reporters (78840)
Del Valle, TX Court Reporters (78617)
Dell City, TX Court Reporters (79837)
Delmita, TX Court Reporters (78536)
Denison, TX Court Reporters (75020)
Dennis, TX Court Reporters (76439)
Denton, TX Court Reporters (76201)
Denver City, TX Court Reporters (79323)
Deport, TX Court Reporters (75435)
Desdemona, TX Court Reporters (76445)
Desoto, TX Court Reporters (75115)
Detroit, TX Court Reporters (75436)
Devers, TX Court Reporters (77538)
Devine, TX Court Reporters (78016)
Deweyville, TX Court Reporters (77614)
Diana, TX Court Reporters (75640)
Diboll, TX Court Reporters (75941)
Dickens, TX Court Reporters (79229)
Dickinson, TX Court Reporters (77539)
Dike, TX Court Reporters (75437)
Dilley, TX Court Reporters (78017)
Dime Box, TX Court Reporters (77853)
Dimmitt, TX Court Reporters (79027)
Dinero, TX Court Reporters (78350)
Dobbin, TX Court Reporters (77333)
Dodd City, TX Court Reporters (75438)
Dodge, TX Court Reporters (77334)
Dodson, TX Court Reporters (79230)
Donie, TX Court Reporters (75838)
Donna, TX Court Reporters (78537)
Doole, TX Court Reporters (76836)
Doss, TX Court Reporters (78618)
Doucette, TX Court Reporters (75942)
Dougherty, TX Court Reporters (79231)
Douglass, TX Court Reporters (75943)
Douglassville, TX Court Reporters (75560)
Driftwood, TX Court Reporters (78619)
Dripping Springs, TX Court Reporters (78620)
Driscoll, TX Court Reporters (78351)
Dryden, TX Court Reporters (78851)
Dublin, TX Court Reporters (76446)
Dumas, TX Court Reporters (79029)
Dumont, TX Court Reporters (79232)
Duncanville, TX Court Reporters (75116)
Dunn, TX Court Reporters (79516)
Dyess Air Force Base, TX Court Reporters (79607)
Eagle Lake, TX Court Reporters (77434)
Eagle Pass, TX Court Reporters (78852)
Early, TX Court Reporters (76802)
Earth, TX Court Reporters (79031)
East Bernard, TX Court Reporters (77435)
Eastland, TX Court Reporters (76448)
Easton, TX Court Reporters (75641)
Ecleto, TX Court Reporters (78111)
Ector, TX Court Reporters (75439)
Edcouch, TX Court Reporters (78538)
Eddy, TX Court Reporters (76524)
Eden, TX Court Reporters (76837)
Edgewood, TX Court Reporters (75117)
Edinburg, TX Court Reporters (78539)
Edmonson, TX Court Reporters (79032)
Edna, TX Court Reporters (77957)
Edroy, TX Court Reporters (78352)
Egypt, TX Court Reporters (77436)
El Campo, TX Court Reporters (77437)
El Indio, TX Court Reporters (78860)
El Paso, TX Court Reporters (79901)
Eldorado, TX Court Reporters (76936)
Electra, TX Court Reporters (76360)
Elgin, TX Court Reporters (78621)
Elkhart, TX Court Reporters (75839)
Ellinger, TX Court Reporters (78938)
Elm Mott, TX Court Reporters (76640)
Elmaton, TX Court Reporters (77440)
Elmendorf, TX Court Reporters (78112)
Elmo, TX Court Reporters (75118)
Elsa, TX Court Reporters (78543)
Elysian Fields, TX Court Reporters (75642)
Emory, TX Court Reporters (75440)
Encinal, TX Court Reporters (78019)
Encino, TX Court Reporters (78353)
Energy, TX Court Reporters (76452)
Enloe, TX Court Reporters (75441)
Ennis, TX Court Reporters (75119)
Enochs, TX Court Reporters (79324)
Eola, TX Court Reporters (76937)
Era, TX Court Reporters (76238)
Estelline, TX Court Reporters (79233)
Etoile, TX Court Reporters (75944)
Euless, TX Court Reporters (76039)
Eustace, TX Court Reporters (75124)
Evadale, TX Court Reporters (77615)
Evant, TX Court Reporters (76525)
Fabens, TX Court Reporters (79838)
Fairfield, TX Court Reporters (75840)
Falcon Heights, TX Court Reporters (78545)
Falfurrias, TX Court Reporters (78355)
Falls City, TX Court Reporters (78113)
Fannin, TX Court Reporters (77960)
Farmersville, TX Court Reporters (75442)
Farnsworth, TX Court Reporters (79033)
Farwell, TX Court Reporters (79325)
Fate, TX Court Reporters (75132)
Fayetteville, TX Court Reporters (78940)
Fentress, TX Court Reporters (78622)
Ferris, TX Court Reporters (75125)
Fieldton, TX Court Reporters (79326)
Fischer, TX Court Reporters (78623)
Flat, TX Court Reporters (76526)
Flatonia, TX Court Reporters (78941)
Flint, TX Court Reporters (75762)
Flomot, TX Court Reporters (79234)
Florence, TX Court Reporters (76527)
Floresville, TX Court Reporters (78114)
Flower Mound, TX Court Reporters (75022)
Floydada, TX Court Reporters (79235)
Fluvanna, TX Court Reporters (79517)
Flynn, TX Court Reporters (77855)
Follett, TX Court Reporters (79034)
Forestburg, TX Court Reporters (76239)
Forney, TX Court Reporters (75126)
Forreston, TX Court Reporters (76041)
Forsan, TX Court Reporters (79733)
Fort Davis, TX Court Reporters (79734)
Fort Hancock, TX Court Reporters (79839)
Fort McKavett, TX Court Reporters (76841)
Fort Stockton, TX Court Reporters (79735)
Fort Worth, TX Court Reporters (76101)
Fowlerton, TX Court Reporters (78021)
Francitas, TX Court Reporters (77961)
Franklin, TX Court Reporters (77856)
Frankston, TX Court Reporters (75763)
Fred, TX Court Reporters (77616)
Fredericksburg, TX Court Reporters (78624)
Fredonia, TX Court Reporters (76842)
Freeport, TX Court Reporters (77541)
Freer, TX Court Reporters (78357)
Fresno, TX Court Reporters (77545)
Friendswood, TX Court Reporters (77546)
Friona, TX Court Reporters (79035)
Frisco, TX Court Reporters (75034)
Fritch, TX Court Reporters (79036)
Frost, TX Court Reporters (76641)
Fruitvale, TX Court Reporters (75127)
Fulshear, TX Court Reporters (77441)
Fulton, TX Court Reporters (78358)
Gail, TX Court Reporters (79738)
Gainesville, TX Court Reporters (76240)
Galena Park, TX Court Reporters (77547)
Gallatin, TX Court Reporters (75764)
Galveston, TX Court Reporters (77550)
Ganado, TX Court Reporters (77962)
Garciasville, TX Court Reporters (78547)
Garden City, TX Court Reporters (79739)
Gardendale, TX Court Reporters (79758)
Garland, TX Court Reporters (75040)
Garrison, TX Court Reporters (75946)
Garwood, TX Court Reporters (77442)
Gary, TX Court Reporters (75643)
Gatesville, TX Court Reporters (76528)
Gause, TX Court Reporters (77857)
Geneva, TX Court Reporters (75947)
George West, TX Court Reporters (78022)
Georgetown, TX Court Reporters (78626)
Geronimo, TX Court Reporters (78115)
Giddings, TX Court Reporters (78942)
Gilchrist, TX Court Reporters (77617)
Gillett, TX Court Reporters (78116)
Gilmer, TX Court Reporters (75644)
Girard, TX Court Reporters (79518)
Girvin, TX Court Reporters (79740)
Gladewater, TX Court Reporters (75647)
Glen Flora, TX Court Reporters (77443)
Glen Rose, TX Court Reporters (76043)
Glidden, TX Court Reporters (78943)
Gober, TX Court Reporters (75443)
Godley, TX Court Reporters (76044)
Golden, TX Court Reporters (75444)
Goldsboro, TX Court Reporters (79519)
Goldsmith, TX Court Reporters (79741)
Goldthwaite, TX Court Reporters (76844)
Goliad, TX Court Reporters (77963)
Gonzales, TX Court Reporters (78629)
Goodfellow Air Force Base, TX Court Reporters (76908)
Goodrich, TX Court Reporters (77335)
Gordon, TX Court Reporters (76453)
Gordonville, TX Court Reporters (76245)
Goree, TX Court Reporters (76363)
Gorman, TX Court Reporters (76454)
Gouldbusk, TX Court Reporters (76845)
Graford, TX Court Reporters (76449)
Graham, TX Court Reporters (76450)
Granbury, TX Court Reporters (76048)
Grand Prairie, TX Court Reporters (75050)
Grand Saline, TX Court Reporters (75140)
Grandfalls, TX Court Reporters (79742)
Grandview, TX Court Reporters (76050)
Granger, TX Court Reporters (76530)
Grapeland, TX Court Reporters (75844)
Grapevine, TX Court Reporters (76051)
Greenville, TX Court Reporters (75401)
Greenwood, TX Court Reporters (76246)
Gregory, TX Court Reporters (78359)
Groesbeck, TX Court Reporters (76642)
Groom, TX Court Reporters (79039)
Groves, TX Court Reporters (77619)
Groveton, TX Court Reporters (75845)
Grulla, TX Court Reporters (78548)
Gruver, TX Court Reporters (79040)
Guerra, TX Court Reporters (78360)
Gunter, TX Court Reporters (75058)
Gustine, TX Court Reporters (76455)
Guthrie, TX Court Reporters (79236)
Guy, TX Court Reporters (77444)
Hale Center, TX Court Reporters (79041)
Hallettsville, TX Court Reporters (77964)
Hallsville, TX Court Reporters (75650)
Haltom City, TX Court Reporters (76117)
Hamilton, TX Court Reporters (76531)
Hamlin, TX Court Reporters (79520)
Hamshire, TX Court Reporters (77622)
Hankamer, TX Court Reporters (77560)
Happy, TX Court Reporters (79042)
Hardin, TX Court Reporters (77561)
Hargill, TX Court Reporters (78549)
Harker Heights, TX Court Reporters (76548)
Harleton, TX Court Reporters (75651)
Harlingen, TX Court Reporters (78550)
Harper, TX Court Reporters (78631)
Harrold, TX Court Reporters (76364)
Hart, TX Court Reporters (79043)
Hartley, TX Court Reporters (79044)
Harwood, TX Court Reporters (78632)
Haskell, TX Court Reporters (79521)
Haslet, TX Court Reporters (76052)
Hawkins, TX Court Reporters (75765)
Hawley, TX Court Reporters (79525)
Hearne, TX Court Reporters (77859)
Hebbronville, TX Court Reporters (78361)
Hedley, TX Court Reporters (79237)
Heidenheimer, TX Court Reporters (76533)
Helotes, TX Court Reporters (78023)
Hemphill, TX Court Reporters (75948)
Hempstead, TX Court Reporters (77445)
Henderson, TX Court Reporters (75652)
Henrietta, TX Court Reporters (76365)
Hereford, TX Court Reporters (79045)
Hermleigh, TX Court Reporters (79526)
Hewitt, TX Court Reporters (76643)
Hext, TX Court Reporters (76848)
Hico, TX Court Reporters (76457)
Hidalgo, TX Court Reporters (78557)
Higgins, TX Court Reporters (79046)
High Island, TX Court Reporters (77623)
Highlands, TX Court Reporters (77562)
Hillister, TX Court Reporters (77624)
Hillsboro, TX Court Reporters (76645)
Hitchcock, TX Court Reporters (77563)
Hobson, TX Court Reporters (78117)
Hochheim, TX Court Reporters (77967)
Hockley, TX Court Reporters (77447)
Holland, TX Court Reporters (76534)
Holliday, TX Court Reporters (76366)
Hondo, TX Court Reporters (78861)
Honey Grove, TX Court Reporters (75446)
Hooks, TX Court Reporters (75561)
Houston, TX Court Reporters (77001)
Howe, TX Court Reporters (75459)
Hubbard, TX Court Reporters (76648)
Huffman, TX Court Reporters (77336)
Hufsmith, TX Court Reporters (77337)
Hughes Springs, TX Court Reporters (75656)
Hull, TX Court Reporters (77564)
Humble, TX Court Reporters (77325)
Hungerford, TX Court Reporters (77448)
Hunt, TX Court Reporters (78024)
Huntington, TX Court Reporters (75949)
Huntsville, TX Court Reporters (77320)
Hurst, TX Court Reporters (76053)
Hutchins, TX Court Reporters (75141)
Hutto, TX Court Reporters (78634)
Hye, TX Court Reporters (78635)
Idalou, TX Court Reporters (79329)
Imperial, TX Court Reporters (79743)
Industry, TX Court Reporters (78944)
Inez, TX Court Reporters (77968)
Ingleside, TX Court Reporters (78362)
Ingram, TX Court Reporters (78025)
Iola, TX Court Reporters (77861)
Iowa Park, TX Court Reporters (76367)
Ira, TX Court Reporters (79527)
Iraan, TX Court Reporters (79744)
Iredell, TX Court Reporters (76649)
Irene, TX Court Reporters (76650)
Irving, TX Court Reporters (75014)
Italy, TX Court Reporters (76651)
Itasca, TX Court Reporters (76055)
Ivanhoe, TX Court Reporters (75447)
Jacksboro, TX Court Reporters (76458)
Jacksonville, TX Court Reporters (75766)
Jarrell, TX Court Reporters (76537)
Jasper, TX Court Reporters (75951)
Jayton, TX Court Reporters (79528)
Jefferson, TX Court Reporters (75657)
Jermyn, TX Court Reporters (76459)
Jewett, TX Court Reporters (75846)
Joaquin, TX Court Reporters (75954)
Johnson City, TX Court Reporters (78636)
Joinerville, TX Court Reporters (75658)
Jonesboro, TX Court Reporters (76538)
Jonesville, TX Court Reporters (75659)
Josephine, TX Court Reporters (75164)
Joshua, TX Court Reporters (76058)
Jourdanton, TX Court Reporters (78026)
Judson, TX Court Reporters (75660)
Junction, TX Court Reporters (76849)
Justiceburg, TX Court Reporters (79330)
Justin, TX Court Reporters (76247)
Kamay, TX Court Reporters (76369)
Karnack, TX Court Reporters (75661)
Karnes City, TX Court Reporters (78118)
Katy, TX Court Reporters (77449)
Kaufman, TX Court Reporters (75142)
Keene, TX Court Reporters (76059)
Keller, TX Court Reporters (76244)
Kemah, TX Court Reporters (77565)
Kemp, TX Court Reporters (75143)
Kempner, TX Court Reporters (76539)
Kendalia, TX Court Reporters (78027)
Kendleton, TX Court Reporters (77451)
Kenedy, TX Court Reporters (78119)
Kennard, TX Court Reporters (75847)
Kennedale, TX Court Reporters (76060)
Kenney, TX Court Reporters (77452)
Kerens, TX Court Reporters (75144)
Kermit, TX Court Reporters (79745)
Kerrick, TX Court Reporters (79051)
Kerrville, TX Court Reporters (78028)
Kildare, TX Court Reporters (75562)
Kilgore, TX Court Reporters (75662)
Killeen, TX Court Reporters (76540)
Kingsbury, TX Court Reporters (78638)
Kingsland, TX Court Reporters (78639)
Kingsville, TX Court Reporters (78363)
Kirbyville, TX Court Reporters (75956)
Kirvin, TX Court Reporters (75848)
Klondike, TX Court Reporters (75448)
Knickerbocker, TX Court Reporters (76939)
Knippa, TX Court Reporters (78870)
Knott, TX Court Reporters (79748)
Knox City, TX Court Reporters (79529)
Kopperl, TX Court Reporters (76652)
Kosse, TX Court Reporters (76653)
Kountze, TX Court Reporters (77625)
Kress, TX Court Reporters (79052)
Krum, TX Court Reporters (76249)
Kurten, TX Court Reporters (77862)
Kyle, TX Court Reporters (78640)
La Blanca, TX Court Reporters (78558)
La Coste, TX Court Reporters (78039)
La Feria, TX Court Reporters (78559)
La Grange, TX Court Reporters (78945)
La Joya, TX Court Reporters (78560)
La Marque, TX Court Reporters (77568)
La Porte, TX Court Reporters (77571)
La Pryor, TX Court Reporters (78872)
La Salle, TX Court Reporters (77969)
La Vernia, TX Court Reporters (78121)
La Villa, TX Court Reporters (78562)
La Ward, TX Court Reporters (77970)
Ladonia, TX Court Reporters (75449)
Laguna Park, TX Court Reporters (76644)
Laird Hill, TX Court Reporters (75666)
Lake Creek, TX Court Reporters (75450)
Lake Dallas, TX Court Reporters (75065)
Lake Jackson, TX Court Reporters (77566)
Lakeview, TX Court Reporters (79239)
Lamesa, TX Court Reporters (79331)
Lampasas, TX Court Reporters (76550)
Lancaster, TX Court Reporters (75134)
Lane City, TX Court Reporters (77453)
Laneville, TX Court Reporters (75667)
Langtry, TX Court Reporters (78871)
Laredo, TX Court Reporters (78040)
Larue, TX Court Reporters (75770)
Lasara, TX Court Reporters (78561)
Latexo, TX Court Reporters (75849)
Laughlin Air Force Base, TX Court Reporters (78843)
Lavon, TX Court Reporters (75166)
Lawn, TX Court Reporters (79530)
Lazbuddie, TX Court Reporters (79053)
League City, TX Court Reporters (77573)
Leakey, TX Court Reporters (78873)
Leander, TX Court Reporters (78641)
Ledbetter, TX Court Reporters (78946)
Leesburg, TX Court Reporters (75451)
Leesville, TX Court Reporters (78122)
Lefors, TX Court Reporters (79054)
Leggett, TX Court Reporters (77350)
Lelia Lake, TX Court Reporters (79240)
Leming, TX Court Reporters (78050)
Lenorah, TX Court Reporters (79749)
Leona, TX Court Reporters (75850)
Leonard, TX Court Reporters (75452)
Leroy, TX Court Reporters (76654)
Levelland, TX Court Reporters (79336)
Lewisville, TX Court Reporters (75029)
Lexington, TX Court Reporters (78947)
Liberty, TX Court Reporters (77575)
Liberty Hill, TX Court Reporters (78642)
Lillian, TX Court Reporters (76061)
Lincoln, TX Court Reporters (78948)
Lindale, TX Court Reporters (75771)
Linden, TX Court Reporters (75563)
Lindsay, TX Court Reporters (76250)
Lingleville, TX Court Reporters (76461)
Linn, TX Court Reporters (78563)
Lipan, TX Court Reporters (76462)
Lipscomb, TX Court Reporters (79056)
Lissie, TX Court Reporters (77454)
Little Elm, TX Court Reporters (75068)
Little River-Academy, TX Court Reporters (76554)
Littlefield, TX Court Reporters (79339)
Liverpool, TX Court Reporters (77577)
Livingston, TX Court Reporters (77351)
Llano, TX Court Reporters (78643)
Lockhart, TX Court Reporters (78644)
Lockney, TX Court Reporters (79241)
Lodi, TX Court Reporters (75564)
Lohn, TX Court Reporters (76852)
Lolita, TX Court Reporters (77971)
Lometa, TX Court Reporters (76853)
London, TX Court Reporters (76854)
Lone Oak, TX Court Reporters (75453)
Lone Star, TX Court Reporters (75668)
Long Branch, TX Court Reporters (75669)
Longview, TX Court Reporters (75601)
Loop, TX Court Reporters (79342)
Lopeno, TX Court Reporters (78564)
Loraine, TX Court Reporters (79532)
Lorena, TX Court Reporters (76655)
Lorenzo, TX Court Reporters (79343)
Los Ebanos, TX Court Reporters (78565)
Los Fresnos, TX Court Reporters (78566)
Los Indios, TX Court Reporters (78567)
Lott, TX Court Reporters (76656)
Louise, TX Court Reporters (77455)
Lovelady, TX Court Reporters (75851)
Loving, TX Court Reporters (76460)
Lowake, TX Court Reporters (76855)
Lozano, TX Court Reporters (78568)
Lubbock, TX Court Reporters (79401)
Lueders, TX Court Reporters (79533)
Lufkin, TX Court Reporters (75901)
Luling, TX Court Reporters (78648)
Lumberton, TX Court Reporters (77657)
Lyford, TX Court Reporters (78569)
Lyons, TX Court Reporters (77863)
Lytle, TX Court Reporters (78052)
Mabank, TX Court Reporters (75147)
Macdona, TX Court Reporters (78054)
Madisonville, TX Court Reporters (77864)
Magnolia, TX Court Reporters (77353)
Malakoff, TX Court Reporters (75148)
Malone, TX Court Reporters (76660)
Manchaca, TX Court Reporters (78652)
Manor, TX Court Reporters (78653)
Mansfield, TX Court Reporters (76063)
Manvel, TX Court Reporters (77578)
Maple, TX Court Reporters (79344)
Marathon, TX Court Reporters (79842)
Marble Falls, TX Court Reporters (78654)
Marfa, TX Court Reporters (79843)
Marietta, TX Court Reporters (75566)
Marion, TX Court Reporters (78124)
Markham, TX Court Reporters (77456)
Marlin, TX Court Reporters (76661)
Marquez, TX Court Reporters (77865)
Marshall, TX Court Reporters (75670)
Mart, TX Court Reporters (76664)
Martindale, TX Court Reporters (78655)
Martinsville, TX Court Reporters (75958)
Maryneal, TX Court Reporters (79535)
Mason, TX Court Reporters (76856)
Masterson, TX Court Reporters (79058)
Matador, TX Court Reporters (79244)
Matagorda, TX Court Reporters (77457)
Mathis, TX Court Reporters (78368)
Maud, TX Court Reporters (75567)
Mauriceville, TX Court Reporters (77626)
Maxwell, TX Court Reporters (78656)
May, TX Court Reporters (76857)
Maydelle, TX Court Reporters (75772)
Maypearl, TX Court Reporters (76064)
Mc Camey, TX Court Reporters (79752)
Mc Dade, TX Court Reporters (78650)
Mc Gregor, TX Court Reporters (76657)
Mc Leod, TX Court Reporters (75565)
Mc Neil, TX Court Reporters (78651)
Mc Queeney, TX Court Reporters (78123)
McAdoo, TX Court Reporters (79243)
McAllen, TX Court Reporters (78501)
McCaulley, TX Court Reporters (79534)
McFaddin, TX Court Reporters (77973)
McKinney, TX Court Reporters (75069)
McLean, TX Court Reporters (79057)
Meadow, TX Court Reporters (79345)
Medina, TX Court Reporters (78055)
Megargel, TX Court Reporters (76370)
Melissa, TX Court Reporters (75454)
Melvin, TX Court Reporters (76858)
Memphis, TX Court Reporters (79245)
Menard, TX Court Reporters (76859)
Mentone, TX Court Reporters (79754)
Mercedes, TX Court Reporters (78570)
Mereta, TX Court Reporters (76940)
Meridian, TX Court Reporters (76665)
Merit, TX Court Reporters (75458)
Merkel, TX Court Reporters (79536)
Mertens, TX Court Reporters (76666)
Mertzon, TX Court Reporters (76941)
Mesquite, TX Court Reporters (75149)
Mexia, TX Court Reporters (76667)
Meyersville, TX Court Reporters (77974)
Miami, TX Court Reporters (79059)
Mico, TX Court Reporters (78056)
Midfield, TX Court Reporters (77458)
Midkiff, TX Court Reporters (79755)
Midland, TX Court Reporters (79701)
Midlothian, TX Court Reporters (76065)
Midway, TX Court Reporters (75852)
Milam, TX Court Reporters (75959)
Milano, TX Court Reporters (76556)
Miles, TX Court Reporters (76861)
Milford, TX Court Reporters (76670)
Millersview, TX Court Reporters (76862)
Millican, TX Court Reporters (77866)
Millsap, TX Court Reporters (76066)
Minden, TX Court Reporters (75680)
Mineola, TX Court Reporters (75773)
Mineral, TX Court Reporters (78125)
Mineral Wells, TX Court Reporters (76067)
Mingus, TX Court Reporters (76463)
Mirando City, TX Court Reporters (78369)
Mission, TX Court Reporters (78572)
Missouri City, TX Court Reporters (77459)
Mobeetie, TX Court Reporters (79061)
Monahans, TX Court Reporters (79756)
Mont Belvieu, TX Court Reporters (77580)
Montague, TX Court Reporters (76251)
Montalba, TX Court Reporters (75853)
Montgomery, TX Court Reporters (77316)
Moody, TX Court Reporters (76557)
Moore, TX Court Reporters (78057)
Moran, TX Court Reporters (76464)
Morgan, TX Court Reporters (76671)
Morgan Mill, TX Court Reporters (76465)
Morse, TX Court Reporters (79062)
Morton, TX Court Reporters (79346)
Moscow, TX Court Reporters (75960)
Moulton, TX Court Reporters (77975)
Mound, TX Court Reporters (76558)
Mount Calm, TX Court Reporters (76673)
Mount Enterprise, TX Court Reporters (75681)
Mount Pleasant, TX Court Reporters (75455)
Mount Vernon, TX Court Reporters (75457)
Mountain Home, TX Court Reporters (78058)
Muenster, TX Court Reporters (76252)
Muldoon, TX Court Reporters (78949)
Muleshoe, TX Court Reporters (79347)
Mullin, TX Court Reporters (76864)
Mumford, TX Court Reporters (77867)
Munday, TX Court Reporters (76371)
Murchison, TX Court Reporters (75778)
Myra, TX Court Reporters (76253)
Nacogdoches, TX Court Reporters (75961)
Nada, TX Court Reporters (77460)
Naples, TX Court Reporters (75568)
Nash, TX Court Reporters (75569)
Natalia, TX Court Reporters (78059)
Naval Air Station / JRB, TX Court Reporters (76127)
Navasota, TX Court Reporters (77868)
Nazareth, TX Court Reporters (79063)
Neches, TX Court Reporters (75779)
Nederland, TX Court Reporters (77627)
Needville, TX Court Reporters (77461)
Nemo, TX Court Reporters (76070)
Nevada, TX Court Reporters (75173)
New Baden, TX Court Reporters (77870)
New Boston, TX Court Reporters (75570)
New Braunfels, TX Court Reporters (78130)
New Caney, TX Court Reporters (77357)
New Deal, TX Court Reporters (79350)
New Home, TX Court Reporters (79383)
New London, TX Court Reporters (75682)
New Summerfield, TX Court Reporters (75780)
New Ulm, TX Court Reporters (78950)
New Waverly, TX Court Reporters (77358)
Newark, TX Court Reporters (76071)
Newcastle, TX Court Reporters (76372)
Newton, TX Court Reporters (75966)
Nixon, TX Court Reporters (78140)
Nocona, TX Court Reporters (76255)
Nolan, TX Court Reporters (79537)
Nolanville, TX Court Reporters (76559)
Nome, TX Court Reporters (77629)
Nordheim, TX Court Reporters (78141)
Normangee, TX Court Reporters (77871)
Normanna, TX Court Reporters (78142)
North Houston, TX Court Reporters (77315)
North Richland Hills, TX Court Reporters (76180)
North Zulch, TX Court Reporters (77872)
Norton, TX Court Reporters (76865)
Notrees, TX Court Reporters (79759)
Novice, TX Court Reporters (79538)
Nursery, TX Court Reporters (77976)
O'Brien, TX Court Reporters (79539)
Oakhurst, TX Court Reporters (77359)
Oakland, TX Court Reporters (78951)
Oakville, TX Court Reporters (78060)
Oakwood, TX Court Reporters (75855)
Odell, TX Court Reporters (79247)
Odem, TX Court Reporters (78370)
Odessa, TX Court Reporters (79760)
Odonnell, TX Court Reporters (79351)
Oglesby, TX Court Reporters (76561)
Oilton, TX Court Reporters (78371)
Oklaunion, TX Court Reporters (76373)
Old Glory, TX Court Reporters (79540)
Old Ocean, TX Court Reporters (77463)
Olden, TX Court Reporters (76466)
Olmito, TX Court Reporters (78575)
Olney, TX Court Reporters (76374)
Olton, TX Court Reporters (79064)
Omaha, TX Court Reporters (75571)
Onalaska, TX Court Reporters (77360)
Orange, TX Court Reporters (77630)
Orange Grove, TX Court Reporters (78372)
Orangefield, TX Court Reporters (77639)
Orchard, TX Court Reporters (77464)
Ore City, TX Court Reporters (75683)
Orla, TX Court Reporters (79770)
Ottine, TX Court Reporters (78658)
Otto, TX Court Reporters (76675)
Ovalo, TX Court Reporters (79541)
Overton, TX Court Reporters (75684)
Ozona, TX Court Reporters (76943)
Paducah, TX Court Reporters (79248)
Paige, TX Court Reporters (78659)
Paint Rock, TX Court Reporters (76866)
Palacios, TX Court Reporters (77465)
Palestine, TX Court Reporters (75801)
Palmer, TX Court Reporters (75152)
Palo Pinto, TX Court Reporters (76484)
Paluxy, TX Court Reporters (76467)
Pampa, TX Court Reporters (79065)
Pandora, TX Court Reporters (78143)
Panhandle, TX Court Reporters (79068)
Panna Maria, TX Court Reporters (78144)
Panola, TX Court Reporters (75685)
Paradise, TX Court Reporters (76073)
Paris, TX Court Reporters (75460)
Pasadena, TX Court Reporters (77501)
Pattison, TX Court Reporters (77466)
Pattonville, TX Court Reporters (75468)
Pawnee, TX Court Reporters (78145)
Pear Valley, TX Court Reporters (76867)
Pearland, TX Court Reporters (77581)
Pearsall, TX Court Reporters (78061)
Peaster, TX Court Reporters (76485)
Pecan Gap, TX Court Reporters (75469)
Pecos, TX Court Reporters (79772)
Peggy, TX Court Reporters (78062)
Pendleton, TX Court Reporters (76564)
Penelope, TX Court Reporters (76676)
Penitas, TX Court Reporters (78576)
Pennington, TX Court Reporters (75856)
Penwell, TX Court Reporters (79776)
Pep, TX Court Reporters (79353)
Perrin, TX Court Reporters (76486)
Perryton, TX Court Reporters (79070)
Petersburg, TX Court Reporters (79250)
Petrolia, TX Court Reporters (76377)
Pettus, TX Court Reporters (78146)
Petty, TX Court Reporters (75470)
Pflugerville, TX Court Reporters (78660)
Pharr, TX Court Reporters (78577)
Pickton, TX Court Reporters (75471)
Pierce, TX Court Reporters (77467)
Pilot Point, TX Court Reporters (76258)
Pinehurst, TX Court Reporters (77362)
Pineland, TX Court Reporters (75968)
Pipe Creek, TX Court Reporters (78063)
Pittsburg, TX Court Reporters (75686)
Placedo, TX Court Reporters (77977)
Plains, TX Court Reporters (79355)
Plainview, TX Court Reporters (79072)
Plano, TX Court Reporters (75023)
Plantersville, TX Court Reporters (77363)
Pleasanton, TX Court Reporters (78064)
Pledger, TX Court Reporters (77468)
Plum, TX Court Reporters (78952)
Point, TX Court Reporters (75472)
Point Comfort, TX Court Reporters (77978)
Pointblank, TX Court Reporters (77364)
Pollok, TX Court Reporters (75969)
Ponder, TX Court Reporters (76259)
Pontotoc, TX Court Reporters (76869)
Poolville, TX Court Reporters (76487)
Port Aransas, TX Court Reporters (78373)
Port Arthur, TX Court Reporters (77640)
Port Bolivar, TX Court Reporters (77650)
Port Isabel, TX Court Reporters (78578)
Port Lavaca, TX Court Reporters (77979)
Port Mansfield, TX Court Reporters (78598)
Port Neches, TX Court Reporters (77651)
Port O'Connor, TX Court Reporters (77982)
Porter, TX Court Reporters (77365)
Portland, TX Court Reporters (78374)
Post, TX Court Reporters (79356)
Poteet, TX Court Reporters (78065)
Poth, TX Court Reporters (78147)
Pottsboro, TX Court Reporters (75076)
Pottsville, TX Court Reporters (76565)
Powderly, TX Court Reporters (75473)
Powell, TX Court Reporters (75153)
Poynor, TX Court Reporters (75782)
Prairie Hill, TX Court Reporters (76678)
Prairie Lea, TX Court Reporters (78661)
Prairie View, TX Court Reporters (77446)
Premont, TX Court Reporters (78375)
Presidio, TX Court Reporters (79845)
Price, TX Court Reporters (75687)
Priddy, TX Court Reporters (76870)
Princeton, TX Court Reporters (75407)
Proctor, TX Court Reporters (76468)
Progreso, TX Court Reporters (78579)
Prosper, TX Court Reporters (75078)
Purdon, TX Court Reporters (76679)
Purmela, TX Court Reporters (76566)
Putnam, TX Court Reporters (76469)
Pyote, TX Court Reporters (79777)
Quail, TX Court Reporters (79251)
Quanah, TX Court Reporters (79252)
Queen City, TX Court Reporters (75572)
Quemado, TX Court Reporters (78877)
Quinlan, TX Court Reporters (75474)
Quitaque, TX Court Reporters (79255)
Quitman, TX Court Reporters (75783)
Rainbow, TX Court Reporters (76077)
Ralls, TX Court Reporters (79357)
Randolph, TX Court Reporters (75475)
Ranger, TX Court Reporters (76470)
Rankin, TX Court Reporters (79778)
Ransom Canyon, TX Court Reporters (79366)
Ratcliff, TX Court Reporters (75858)
Ravenna, TX Court Reporters (75476)
Raymondville, TX Court Reporters (78580)
Raywood, TX Court Reporters (77582)
Reagan, TX Court Reporters (76680)
Realitos, TX Court Reporters (78376)
Red Oak, TX Court Reporters (75154)
Red Rock, TX Court Reporters (78662)
Redford, TX Court Reporters (79846)
Redwater, TX Court Reporters (75573)
Refugio, TX Court Reporters (78377)
Reklaw, TX Court Reporters (75784)
Rhome, TX Court Reporters (76078)
Rice, TX Court Reporters (75155)
Richards, TX Court Reporters (77873)
Richardson, TX Court Reporters (75080)
Richland, TX Court Reporters (76681)
Richland Springs, TX Court Reporters (76871)
Richmond, TX Court Reporters (77406)
Riesel, TX Court Reporters (76682)
Ringgold, TX Court Reporters (76261)
Rio Frio, TX Court Reporters (78879)
Rio Grande City, TX Court Reporters (78582)
Rio Hondo, TX Court Reporters (78583)
Rio Medina, TX Court Reporters (78066)
Rio Vista, TX Court Reporters (76093)
Rising Star, TX Court Reporters (76471)
Riverside, TX Court Reporters (77367)
Riviera, TX Court Reporters (78379)
Roanoke, TX Court Reporters (76262)
Roans Prairie, TX Court Reporters (77875)
Roaring Springs, TX Court Reporters (79256)
Robert Lee, TX Court Reporters (76945)
Robstown, TX Court Reporters (78380)
Roby, TX Court Reporters (79543)
Rochelle, TX Court Reporters (76872)
Rochester, TX Court Reporters (79544)
Rock Island, TX Court Reporters (77470)
Rockdale, TX Court Reporters (76567)
Rockport, TX Court Reporters (78381)
Rocksprings, TX Court Reporters (78880)
Rockwall, TX Court Reporters (75032)
Rockwood, TX Court Reporters (76873)
Rogers, TX Court Reporters (76569)
Roma, TX Court Reporters (78584)
Romayor, TX Court Reporters (77368)
Roosevelt, TX Court Reporters (76874)
Ropesville, TX Court Reporters (79358)
Rosanky, TX Court Reporters (78953)
Roscoe, TX Court Reporters (79545)
Rosebud, TX Court Reporters (76570)
Rosenberg, TX Court Reporters (77471)
Rosharon, TX Court Reporters (77583)
Ross, TX Court Reporters (76684)
Rosser, TX Court Reporters (75157)
Rosston, TX Court Reporters (76263)
Rotan, TX Court Reporters (79546)
Round Mountain, TX Court Reporters (78663)
Round Rock, TX Court Reporters (78664)
Round Top, TX Court Reporters (78954)
Rowena, TX Court Reporters (76875)
Rowlett, TX Court Reporters (75030)
Roxton, TX Court Reporters (75477)
Royse City, TX Court Reporters (75189)
Rule, TX Court Reporters (79547)
Runge, TX Court Reporters (78151)
Rusk, TX Court Reporters (75785)
Rye, TX Court Reporters (77369)
Sabinal, TX Court Reporters (78881)
Sabine Pass, TX Court Reporters (77655)
Sachse, TX Court Reporters (75048)
Sacul, TX Court Reporters (75788)
Sadler, TX Court Reporters (76264)
Saint Hedwig, TX Court Reporters (78152)
Saint Jo, TX Court Reporters (76265)
Salado, TX Court Reporters (76571)
Salineno, TX Court Reporters (78585)
Salt Flat, TX Court Reporters (79847)
Saltillo, TX Court Reporters (75478)
Samnorwood, TX Court Reporters (79077)
San Angelo, TX Court Reporters (76901)
San Antonio, TX Court Reporters (78201)
San Augustine, TX Court Reporters (75972)
San Benito, TX Court Reporters (78586)
San Diego, TX Court Reporters (78384)
San Elizario, TX Court Reporters (79849)
San Felipe, TX Court Reporters (77473)
San Isidro, TX Court Reporters (78588)
San Juan, TX Court Reporters (78589)
San Marcos, TX Court Reporters (78666)
San Perlita, TX Court Reporters (78590)
San Saba, TX Court Reporters (76877)
San Ygnacio, TX Court Reporters (78067)
Sanderson, TX Court Reporters (79848)
Sandia, TX Court Reporters (78383)
Sanford, TX Court Reporters (79078)
Sanger, TX Court Reporters (76266)
Santa Anna, TX Court Reporters (76878)
Santa Elena, TX Court Reporters (78591)
Santa Fe, TX Court Reporters (77510)
Santa Maria, TX Court Reporters (78592)
Santa Rosa, TX Court Reporters (78593)
Santo, TX Court Reporters (76472)
Saragosa, TX Court Reporters (79780)
Saratoga, TX Court Reporters (77585)
Sarita, TX Court Reporters (78385)
Satin, TX Court Reporters (76685)
Savoy, TX Court Reporters (75479)
Schertz, TX Court Reporters (78154)
Schulenburg, TX Court Reporters (78956)
Schwertner, TX Court Reporters (76573)
Scotland, TX Court Reporters (76379)
Scottsville, TX Court Reporters (75688)
Scroggins, TX Court Reporters (75480)
Scurry, TX Court Reporters (75158)
Seabrook, TX Court Reporters (77586)
Seadrift, TX Court Reporters (77983)
Seagoville, TX Court Reporters (75159)
Seagraves, TX Court Reporters (79359)
Sealy, TX Court Reporters (77474)
Sebastian, TX Court Reporters (78594)
Seguin, TX Court Reporters (78155)
Selman City, TX Court Reporters (75689)
Seminole, TX Court Reporters (79360)
Seymour, TX Court Reporters (76380)
Shallowater, TX Court Reporters (79363)
Shamrock, TX Court Reporters (79079)
Sheffield, TX Court Reporters (79781)
Shelbyville, TX Court Reporters (75973)
Shepherd, TX Court Reporters (77371)
Sheppard Air Force Base, TX Court Reporters (76311)
Sheridan, TX Court Reporters (77475)
Sherman, TX Court Reporters (75090)
Shiner, TX Court Reporters (77984)
Shiro, TX Court Reporters (77876)
Sidney, TX Court Reporters (76474)
Sierra Blanca, TX Court Reporters (79851)
Silsbee, TX Court Reporters (77656)
Silver, TX Court Reporters (76949)
Silverton, TX Court Reporters (79257)
Simms, TX Court Reporters (75574)
Simonton, TX Court Reporters (77476)
Sinton, TX Court Reporters (78387)
Skellytown, TX Court Reporters (79080)
Skidmore, TX Court Reporters (78389)
Slaton, TX Court Reporters (79364)
Slidell, TX Court Reporters (76267)
Smiley, TX Court Reporters (78159)
Smithville, TX Court Reporters (78957)
Smyer, TX Court Reporters (79367)
Snook, TX Court Reporters (77878)
Snyder, TX Court Reporters (79549)
Somerset, TX Court Reporters (78069)
Somerville, TX Court Reporters (77879)
Sonora, TX Court Reporters (76950)
Sour Lake, TX Court Reporters (77659)
South Bend, TX Court Reporters (76481)
South Houston, TX Court Reporters (77587)
South Padre Island, TX Court Reporters (78597)
South Plains, TX Court Reporters (79258)
Southlake, TX Court Reporters (76092)
Southmayd, TX Court Reporters (76268)
Spade, TX Court Reporters (79369)
Spearman, TX Court Reporters (79081)
Spicewood, TX Court Reporters (78669)
Splendora, TX Court Reporters (77372)
Spring, TX Court Reporters (77373)
Spring Branch, TX Court Reporters (78070)
Springlake, TX Court Reporters (79082)
Springtown, TX Court Reporters (76082)
Spur, TX Court Reporters (79370)
Spurger, TX Court Reporters (77660)
Stafford, TX Court Reporters (77477)
Stamford, TX Court Reporters (79553)
Stanton, TX Court Reporters (79782)
Staples, TX Court Reporters (78670)
Star, TX Court Reporters (76880)
Stephenville, TX Court Reporters (76401)
Sterling City, TX Court Reporters (76951)
Stinnett, TX Court Reporters (79083)
Stockdale, TX Court Reporters (78160)
Stonewall, TX Court Reporters (78671)
Stowell, TX Court Reporters (77661)
Stratford, TX Court Reporters (79084)
Strawn, TX Court Reporters (76475)
Streetman, TX Court Reporters (75859)
Sublime, TX Court Reporters (77986)
Sudan, TX Court Reporters (79371)
Sugar Land, TX Court Reporters (77478)
Sullivan City, TX Court Reporters (78595)
Sulphur Bluff, TX Court Reporters (75481)
Sulphur Springs, TX Court Reporters (75482)
Summerfield, TX Court Reporters (79085)
Sumner, TX Court Reporters (75486)
Sundown, TX Court Reporters (79372)
Sunnyvale, TX Court Reporters (75182)
Sunray, TX Court Reporters (79086)
Sunset, TX Court Reporters (76270)
Sutherland Springs, TX Court Reporters (78161)
Sweeny, TX Court Reporters (77480)
Sweet Home, TX Court Reporters (77987)
Sweetwater, TX Court Reporters (79556)
Sylvester, TX Court Reporters (79560)
Taft, TX Court Reporters (78390)
Tahoka, TX Court Reporters (79373)
Talco, TX Court Reporters (75487)
Talpa, TX Court Reporters (76882)
Tarpley, TX Court Reporters (78883)
Tarzan, TX Court Reporters (79783)
Tatum, TX Court Reporters (75691)
Taylor, TX Court Reporters (76574)
Teague, TX Court Reporters (75860)
Tehuacana, TX Court Reporters (76686)
Telegraph, TX Court Reporters (76883)
Telephone, TX Court Reporters (75488)
Telferner, TX Court Reporters (77988)
Tell, TX Court Reporters (79259)
Temple, TX Court Reporters (76501)
Tenaha, TX Court Reporters (75974)
Tennessee Colony, TX Court Reporters (75861)
Tennyson, TX Court Reporters (76953)
Terlingua, TX Court Reporters (79852)
Terrell, TX Court Reporters (75160)
Texarkana, TX Court Reporters (75501)
Texas City, TX Court Reporters (77590)
Texline, TX Court Reporters (79087)
The Colony, TX Court Reporters (75056)
Thicket, TX Court Reporters (77374)
Thomaston, TX Court Reporters (77989)
Thompsons, TX Court Reporters (77481)
Thorndale, TX Court Reporters (76577)
Thornton, TX Court Reporters (76687)
Thrall, TX Court Reporters (76578)
Three Rivers, TX Court Reporters (78071)
Throckmorton, TX Court Reporters (76483)
Tilden, TX Court Reporters (78072)
Timpson, TX Court Reporters (75975)
Tioga, TX Court Reporters (76271)
Tivoli, TX Court Reporters (77990)
Tokio, TX Court Reporters (79376)
Tolar, TX Court Reporters (76476)
Tom Bean, TX Court Reporters (75489)
Tomball, TX Court Reporters (77375)
Tornillo, TX Court Reporters (79853)
Tow, TX Court Reporters (78672)
Toyah, TX Court Reporters (79785)
Toyahvale, TX Court Reporters (79786)
Trent, TX Court Reporters (79561)
Trenton, TX Court Reporters (75490)
Trinidad, TX Court Reporters (75163)
Trinity, TX Court Reporters (75862)
Troup, TX Court Reporters (75789)
Troy, TX Court Reporters (76579)
Tuleta, TX Court Reporters (78162)
Tulia, TX Court Reporters (79088)
Turkey, TX Court Reporters (79261)
Tuscola, TX Court Reporters (79562)
Tye, TX Court Reporters (79563)
Tyler, TX Court Reporters (75701)
Tynan, TX Court Reporters (78391)
Umbarger, TX Court Reporters (79091)
Universal City, TX Court Reporters (78148)
Utopia, TX Court Reporters (78884)
Uvalde, TX Court Reporters (78801)
Valentine, TX Court Reporters (79854)
Valera, TX Court Reporters (76884)
Valley Mills, TX Court Reporters (76689)
Valley Spring, TX Court Reporters (76885)
Valley View, TX Court Reporters (76272)
Van, TX Court Reporters (75790)
Van Alstyne, TX Court Reporters (75495)
Van Horn, TX Court Reporters (79855)
Van Vleck, TX Court Reporters (77482)
Vancourt, TX Court Reporters (76955)
Vanderbilt, TX Court Reporters (77991)
Vanderpool, TX Court Reporters (78885)
Vega, TX Court Reporters (79092)
Venus, TX Court Reporters (76084)
Veribest, TX Court Reporters (76886)
Vernon, TX Court Reporters (76384)
Victoria, TX Court Reporters (77901)
Vidor, TX Court Reporters (77662)
Village Mills, TX Court Reporters (77663)
Voca, TX Court Reporters (76887)
Von Ormy, TX Court Reporters (78073)
Voss, TX Court Reporters (76888)
Votaw, TX Court Reporters (77376)
Voth, TX Court Reporters (77709)
Waco, TX Court Reporters (76701)
Wadsworth, TX Court Reporters (77483)
Waelder, TX Court Reporters (78959)
Waka, TX Court Reporters (79093)
Walburg, TX Court Reporters (78673)
Wall, TX Court Reporters (76957)
Waller, TX Court Reporters (77484)
Wallis, TX Court Reporters (77485)
Wallisville, TX Court Reporters (77597)
Walnut Springs, TX Court Reporters (76690)
Warda, TX Court Reporters (78960)
Waring, TX Court Reporters (78074)
Warren, TX Court Reporters (77664)
Warrenton, TX Court Reporters (78961)
Washington, TX Court Reporters (77880)
Waskom, TX Court Reporters (75692)
Water Valley, TX Court Reporters (76958)
Waxahachie, TX Court Reporters (75165)
Wayside, TX Court Reporters (79094)
Weatherford, TX Court Reporters (76085)
Webster, TX Court Reporters (77598)
Weesatche, TX Court Reporters (77993)
Weimar, TX Court Reporters (78962)
Weinert, TX Court Reporters (76388)
Weir, TX Court Reporters (78674)
Welch, TX Court Reporters (79377)
Wellborn, TX Court Reporters (77881)
Wellington, TX Court Reporters (79095)
Wellman, TX Court Reporters (79378)
Wells, TX Court Reporters (75976)
Weslaco, TX Court Reporters (78596)
West, TX Court Reporters (76691)
West Columbia, TX Court Reporters (77486)
West Point, TX Court Reporters (78963)
Westbrook, TX Court Reporters (79565)
Westhoff, TX Court Reporters (77994)
Westminster, TX Court Reporters (75485)
Weston, TX Court Reporters (75097)
Wharton, TX Court Reporters (77488)
Wheeler, TX Court Reporters (79096)
Wheelock, TX Court Reporters (77882)
White Deer, TX Court Reporters (79097)
White Oak, TX Court Reporters (75693)
Whiteface, TX Court Reporters (79379)
Whitehouse, TX Court Reporters (75791)
Whitesboro, TX Court Reporters (76273)
Whitewright, TX Court Reporters (75491)
Whitharral, TX Court Reporters (79380)
Whitney, TX Court Reporters (76692)
Whitsett, TX Court Reporters (78075)
Whitt, TX Court Reporters (76490)
Wichita Falls, TX Court Reporters (76301)
Wickett, TX Court Reporters (79788)
Wiergate, TX Court Reporters (75977)
Wildorado, TX Court Reporters (79098)
Willis, TX Court Reporters (77318)
Willow City, TX Court Reporters (78675)
Wills Point, TX Court Reporters (75169)
Wilmer, TX Court Reporters (75172)
Wilson, TX Court Reporters (79381)
Wimberley, TX Court Reporters (78676)
Windom, TX Court Reporters (75492)
Windthorst, TX Court Reporters (76389)
Winfield, TX Court Reporters (75493)
Wingate, TX Court Reporters (79566)
Wink, TX Court Reporters (79789)
Winnie, TX Court Reporters (77665)
Winnsboro, TX Court Reporters (75494)
Winona, TX Court Reporters (75792)
Winters, TX Court Reporters (79567)
Woden, TX Court Reporters (75978)
Wolfe City, TX Court Reporters (75496)
Wolfforth, TX Court Reporters (79382)
Woodlake, TX Court Reporters (75865)
Woodlawn, TX Court Reporters (75694)
Woodsboro, TX Court Reporters (78393)
Woodson, TX Court Reporters (76491)
Woodville, TX Court Reporters (75979)
Woodway, TX Court Reporters (76712)
Wortham, TX Court Reporters (76693)
Wrightsboro, TX Court Reporters (78677)
Wylie, TX Court Reporters (75098)
Yancey, TX Court Reporters (78886)
Yantis, TX Court Reporters (75497)
Yoakum, TX Court Reporters (77995)
Yorktown, TX Court Reporters (78164)
Zapata, TX Court Reporters (78076)
Zavalla, TX Court Reporters (75980)
Zephyr, TX Court Reporters (76890)