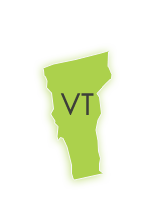 How Long Does It Take To Set Up A Deposition? Let Us Take Over.
I'm not going to bore you with lists upon lists of things to remember when you are scheduling your first deposition… or third, or fiftieth. We're not here to waste your time. We're here to maximize it.
Discovery Litigation Services offers solutions beyond booking that Vermont Court Reporter. We handle the logistics, the hiring, the coordinating, and everything you need for a successful and smooth deposition. We'll even book the conference room.
Book A Vermont Court Reporter Now
Whether you are tasked with scheduling your first or one-hundred-and-first deposition all you need to remember is "Upload Deposition Notice".
Click schedule a deposition in the toolbar and upload your deposition notice. Discovery Litigation Services will handle the rest.
What You'll Get With A Real Time Vermont Court Reporter
What is Real Time Court Reporting?
Real Time court reporting is the direct, and instant translation of the court reporter's shorthand into understandable text (such as English) transmitted immediately to a screen for viewing during the deposition.
Why Is Real Time Reporting Necessary?
Having a real time ready vermont court reporter is essential to the speed at which you receive your final transcript. As the deposition is unfolding, you are delivered an on-the-fly rough draft of the final transcript at an industry standard accuracy rate of 90%.
Increased Attention to Detail Gets You Transcripts Faster
With a high level of accuracy on the day, your Vermont court reporter is producing a "rough" transcript that is near completion. Having their work immediately viewable forces our court reporters to transcribe verbatim with less mistakes. A highly accurate rough court transcript means expedited official transcripts are the norm. You get your official record faster.
Smart Technologies Saves You Time & Money
Discovery Litigation Services offers the most up to date technological solutions on the market. The seamless integration of cloud based digital technology gives you a superior level of control, immediacy, and security.
With twenty-four-hour access to all of your deposition videos, exhibits, and invoices through Discovery's secure web enabled repository and easy one-click deposition scheduling you'd swear you have your own Wormholes, Teleports, And Genies.
Need to share a quick clip of your depo? Just reach in and grab it. Want high level secure access to manage your budget? Just click and you're at your command center. Need to loop in an out of state party to the live deposition? We make it possible anywhere there is an internet connection - from your smartphone, tablet, or computer.
You have the power to traverse space without travel costs and with the ease and immediacy of an on-demand Netflix video. Make Discovery Litigation Services your secret weapon by scheduling your deposition and start enjoying an easier way to get things done.
The Discovery Litigation Services Online case management software allows you to quickly access anything you need. No more lost records.
We offer a secure web based platform from which you can easily and quickly access the entire contents of your deposition materials, exhibits, videos, invoices, transcripts, statements, and more.
With our Online Case Management Software you are at the helm whether you are in the office or operating from your phone on the road.
Wherever you need to be, Discovery Litigation Services will follow.
You don't have to be tied to your office computer to enjoy the full suite of tools we offer. No longer do you have to be shackled to your desk to work effectively.
You get unprecedented access and supreme control in guarding your bottom line whilst streamlining the entire process and thrusting it into the digital age. No more lost court records.
You'll have round-the-clock access to everything you need to win your verdict. Click or call to see what Discovery Litigation Services can do for you.
Discovery Litigation Services knows you have options with your litigation services. We are here to provide superior service, all the time, every time.
From finding a conference room to host your deposition to staffing it with a skilled court reporter, videographer and interpreter, Discovery Litigation Services will go above and beyond to fulfill your needs. We understand the importance of getting it done right. In our business, there is no margin for error.
Call Discovery at (855) 847-0999. See for yourself why so many call us their reporting company.
Schedule Your Deposition Now!
Vermont Court Reporting Available In:
City Name
Adamant, VT Court Reporters (05640)
Albany, VT Court Reporters (05820)
Alburg, VT Court Reporters (05440)
Arlington, VT Court Reporters (05250)
Ascutney, VT Court Reporters (05030)
Averill, VT Court Reporters (05901)
Bakersfield, VT Court Reporters (05441)
Barnard, VT Court Reporters (05031)
Barnet, VT Court Reporters (05821)
Barre, VT Court Reporters (05641)
Barton, VT Court Reporters (05822)
Beebe Plain, VT Court Reporters (05823)
Beecher Falls, VT Court Reporters (05902)
Bellows Falls, VT Court Reporters (05101)
Belmont, VT Court Reporters (05730)
Belvidere Center, VT Court Reporters (05442)
Bennington, VT Court Reporters (05201)
Benson, VT Court Reporters (05731)
Bethel, VT Court Reporters (05032)
Bomoseen, VT Court Reporters (05732)
Bondville, VT Court Reporters (05340)
Bradford, VT Court Reporters (05033)
Brandon, VT Court Reporters (05733)
Brattleboro, VT Court Reporters (05301)
Bridgewater, VT Court Reporters (05034)
Bridgewater Corners, VT Court Reporters (05035)
Bridport, VT Court Reporters (05734)
Bristol, VT Court Reporters (05443)
Brookfield, VT Court Reporters (05036)
Brownsville, VT Court Reporters (05037)
Burlington, VT Court Reporters (05401)
Cabot, VT Court Reporters (05647)
Calais, VT Court Reporters (05648)
Cambridge, VT Court Reporters (05444)
Cambridgeport, VT Court Reporters (05141)
Canaan, VT Court Reporters (05903)
Castleton, VT Court Reporters (05735)
Cavendish, VT Court Reporters (05142)
Center Rutland, VT Court Reporters (05736)
Charlotte, VT Court Reporters (05445)
Chelsea, VT Court Reporters (05038)
Chester, VT Court Reporters (05143)
Chester Depot, VT Court Reporters (05144)
Chittenden, VT Court Reporters (05737)
Colchester, VT Court Reporters (05439)
Concord, VT Court Reporters (05824)
Corinth, VT Court Reporters (05039)
Coventry, VT Court Reporters (05825)
Craftsbury, VT Court Reporters (05826)
Craftsbury Common, VT Court Reporters (05827)
Cuttingsville, VT Court Reporters (05738)
Danby, VT Court Reporters (05739)
Danville, VT Court Reporters (05828)
Derby, VT Court Reporters (05829)
Derby Line, VT Court Reporters (05830)
Dorset, VT Court Reporters (05251)
East Arlington, VT Court Reporters (05252)
East Barre, VT Court Reporters (05649)
East Berkshire, VT Court Reporters (05447)
East Burke, VT Court Reporters (05832)
East Calais, VT Court Reporters (05650)
East Charleston, VT Court Reporters (05833)
East Corinth, VT Court Reporters (05040)
East Dorset, VT Court Reporters (05253)
East Dover, VT Court Reporters (05341)
East Fairfield, VT Court Reporters (05448)
East Hardwick, VT Court Reporters (05836)
East Haven, VT Court Reporters (05837)
East Middlebury, VT Court Reporters (05740)
East Montpelier, VT Court Reporters (05651)
East Poultney, VT Court Reporters (05741)
East Randolph, VT Court Reporters (05041)
East Ryegate, VT Court Reporters (05042)
East Saint Johnsbury, VT Court Reporters (05838)
East Thetford, VT Court Reporters (05043)
East Wallingford, VT Court Reporters (05742)
Eden, VT Court Reporters (05652)
Eden Mills, VT Court Reporters (05653)
Enosburg Falls, VT Court Reporters (05450)
Essex, VT Court Reporters (05451)
Essex Junction, VT Court Reporters (05452)
Fair Haven, VT Court Reporters (05743)
Fairfax, VT Court Reporters (05454)
Fairfield, VT Court Reporters (05455)
Fairlee, VT Court Reporters (05045)
Ferrisburg, VT Court Reporters (05456)
Florence, VT Court Reporters (05744)
Forest Dale, VT Court Reporters (05745)
Franklin, VT Court Reporters (05457)
Gaysville, VT Court Reporters (05746)
Gilman, VT Court Reporters (05904)
Glover, VT Court Reporters (05839)
Grafton, VT Court Reporters (05146)
Granby, VT Court Reporters (05840)
Grand Isle, VT Court Reporters (05458)
Graniteville, VT Court Reporters (05654)
Granville, VT Court Reporters (05747)
Greensboro, VT Court Reporters (05841)
Greensboro Bend, VT Court Reporters (05842)
Groton, VT Court Reporters (05046)
Guildhall, VT Court Reporters (05905)
Hancock, VT Court Reporters (05748)
Hardwick, VT Court Reporters (05843)
Hartford, VT Court Reporters (05047)
Hartland, VT Court Reporters (05048)
Hartland Four Corners, VT Court Reporters (05049)
Highgate Center, VT Court Reporters (05459)
Highgate Springs, VT Court Reporters (05460)
Hinesburg, VT Court Reporters (05461)
Huntington, VT Court Reporters (05462)
Hyde Park, VT Court Reporters (05655)
Hydeville, VT Court Reporters (05750)
Irasburg, VT Court Reporters (05845)
Island Pond, VT Court Reporters (05846)
Isle La Motte, VT Court Reporters (05463)
Jacksonville, VT Court Reporters (05342)
Jamaica, VT Court Reporters (05343)
Jeffersonville, VT Court Reporters (05464)
Jericho, VT Court Reporters (05465)
Johnson, VT Court Reporters (05656)
Jonesville, VT Court Reporters (05466)
Killington, VT Court Reporters (05751)
Lake Elmore, VT Court Reporters (05657)
Londonderry, VT Court Reporters (05148)
Lowell, VT Court Reporters (05847)
Lower Waterford, VT Court Reporters (05848)
Ludlow, VT Court Reporters (05149)
Lunenburg, VT Court Reporters (05906)
Lyndon, VT Court Reporters (05849)
Lyndon Center, VT Court Reporters (05850)
Lyndonville, VT Court Reporters (05851)
Manchester, VT Court Reporters (05254)
Manchester Center, VT Court Reporters (05255)
Marlboro, VT Court Reporters (05344)
Marshfield, VT Court Reporters (05658)
McIndoe Falls, VT Court Reporters (05050)
Middlebury, VT Court Reporters (05753)
Middletown Springs, VT Court Reporters (05757)
Milton, VT Court Reporters (05468)
Monkton, VT Court Reporters (05469)
Montgomery, VT Court Reporters (05470)
Montgomery Center, VT Court Reporters (05471)
Montpelier, VT Court Reporters (05601)
Moretown, VT Court Reporters (05660)
Morgan, VT Court Reporters (05853)
Morrisville, VT Court Reporters (05661)
Moscow, VT Court Reporters (05662)
Mount Holly, VT Court Reporters (05758)
New Haven, VT Court Reporters (05472)
Newbury, VT Court Reporters (05051)
Newfane, VT Court Reporters (05345)
Newport, VT Court Reporters (05855)
Newport Center, VT Court Reporters (05857)
North Bennington, VT Court Reporters (05257)
North Clarendon, VT Court Reporters (05759)
North Concord, VT Court Reporters (05858)
North Ferrisburg, VT Court Reporters (05473)
North Hartland, VT Court Reporters (05052)
North Hero, VT Court Reporters (05474)
North Hyde Park, VT Court Reporters (05665)
North Montpelier, VT Court Reporters (05666)
North Pomfret, VT Court Reporters (05053)
North Pownal, VT Court Reporters (05260)
North Springfield, VT Court Reporters (05150)
North Thetford, VT Court Reporters (05054)
North Troy, VT Court Reporters (05859)
Northfield, VT Court Reporters (05663)
Northfield Falls, VT Court Reporters (05664)
Norton, VT Court Reporters (05907)
Norwich, VT Court Reporters (05055)
Orleans, VT Court Reporters (05860)
Orwell, VT Court Reporters (05760)
Passumpsic, VT Court Reporters (05861)
Pawlet, VT Court Reporters (05761)
Peacham, VT Court Reporters (05862)
Perkinsville, VT Court Reporters (05151)
Peru, VT Court Reporters (05152)
Pittsfield, VT Court Reporters (05762)
Pittsford, VT Court Reporters (05763)
Plainfield, VT Court Reporters (05667)
Plymouth, VT Court Reporters (05056)
Post Mills, VT Court Reporters (05058)
Poultney, VT Court Reporters (05764)
Pownal, VT Court Reporters (05261)
Proctor, VT Court Reporters (05765)
Proctorsville, VT Court Reporters (05153)
Putney, VT Court Reporters (05346)
Quechee, VT Court Reporters (05059)
Randolph, VT Court Reporters (05060)
Randolph Center, VT Court Reporters (05061)
Reading, VT Court Reporters (05062)
Readsboro, VT Court Reporters (05350)
Richford, VT Court Reporters (05476)
Richmond, VT Court Reporters (05477)
Ripton, VT Court Reporters (05766)
Rochester, VT Court Reporters (05767)
Roxbury, VT Court Reporters (05669)
Rupert, VT Court Reporters (05768)
Rutland, VT Court Reporters (05701)
Saint Albans, VT Court Reporters (05478)
Saint Albans Bay, VT Court Reporters (05481)
Saint Johnsbury, VT Court Reporters (05819)
Saint Johnsbury Center, VT Court Reporters (05863)
Salisbury, VT Court Reporters (05769)
Saxtons River, VT Court Reporters (05154)
Shaftsbury, VT Court Reporters (05262)
Sharon, VT Court Reporters (05065)
Sheffield, VT Court Reporters (05866)
Shelburne, VT Court Reporters (05482)
Sheldon, VT Court Reporters (05483)
Sheldon Springs, VT Court Reporters (05485)
Shoreham, VT Court Reporters (05770)
South Barre, VT Court Reporters (05670)
South Burlington, VT Court Reporters (05403)
South Hero, VT Court Reporters (05486)
South Londonderry, VT Court Reporters (05155)
South Newfane, VT Court Reporters (05351)
South Pomfret, VT Court Reporters (05067)
South Royalton, VT Court Reporters (05068)
South Ryegate, VT Court Reporters (05069)
South Strafford, VT Court Reporters (05070)
South Woodstock, VT Court Reporters (05071)
Springfield, VT Court Reporters (05156)
Stamford, VT Court Reporters (05352)
Starksboro, VT Court Reporters (05487)
Stockbridge, VT Court Reporters (05772)
Stowe, VT Court Reporters (05672)
Strafford, VT Court Reporters (05072)
Sutton, VT Court Reporters (05867)
Swanton, VT Court Reporters (05488)
Taftsville, VT Court Reporters (05073)
Thetford, VT Court Reporters (05074)
Thetford Center, VT Court Reporters (05075)
Townshend, VT Court Reporters (05353)
Troy, VT Court Reporters (05868)
Tunbridge, VT Court Reporters (05077)
Underhill, VT Court Reporters (05489)
Underhill Center, VT Court Reporters (05490)
Vergennes, VT Court Reporters (05491)
Vernon, VT Court Reporters (05354)
Vershire, VT Court Reporters (05079)
Waitsfield, VT Court Reporters (05673)
Wallingford, VT Court Reporters (05773)
Wardsboro, VT Court Reporters (05355)
Warren, VT Court Reporters (05674)
Washington, VT Court Reporters (05675)
Waterbury, VT Court Reporters (05671)
Waterbury Center, VT Court Reporters (05677)
Waterville, VT Court Reporters (05492)
Websterville, VT Court Reporters (05678)
Wells, VT Court Reporters (05774)
Wells River, VT Court Reporters (05081)
West Burke, VT Court Reporters (05871)
West Charleston, VT Court Reporters (05872)
West Danville, VT Court Reporters (05873)
West Dover, VT Court Reporters (05356)
West Dummerston, VT Court Reporters (05357)
West Fairlee, VT Court Reporters (05083)
West Glover, VT Court Reporters (05875)
West Halifax, VT Court Reporters (05358)
West Hartford, VT Court Reporters (05084)
West Newbury, VT Court Reporters (05085)
West Pawlet, VT Court Reporters (05775)
West Rupert, VT Court Reporters (05776)
West Rutland, VT Court Reporters (05777)
West Topsham, VT Court Reporters (05086)
West Townshend, VT Court Reporters (05359)
West Wardsboro, VT Court Reporters (05360)
Westfield, VT Court Reporters (05874)
Westford, VT Court Reporters (05494)
Westminster, VT Court Reporters (05158)
Westminster Station, VT Court Reporters (05159)
Weston, VT Court Reporters (05161)
White River Junction, VT Court Reporters (05001)
Whiting, VT Court Reporters (05778)
Whitingham, VT Court Reporters (05361)
Wilder, VT Court Reporters (05088)
Williamstown, VT Court Reporters (05679)
Williamsville, VT Court Reporters (05362)
Williston, VT Court Reporters (05495)
Wilmington, VT Court Reporters (05363)
Windsor, VT Court Reporters (05089)
Winooski, VT Court Reporters (05404)
Wolcott, VT Court Reporters (05680)
Woodbury, VT Court Reporters (05681)
Woodstock, VT Court Reporters (05091)
Worcester, VT Court Reporters (05682)