Let us show you how easy it can be to find the highest qualified Court Reporters in Virginia.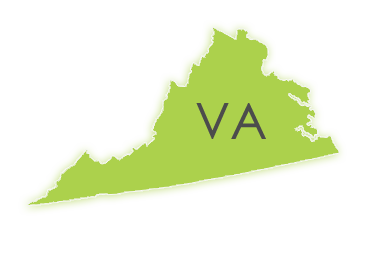 Discovery Litigation Services takes the guesswork out of finding and vetting stenographers. With over twenty years of firsthand experience in court reporting on a various cases and case sizes, the Discovery Litigation Services team not only provide immediacy in booking, immediacy in providing transcripts, but our court reporters utilize their vast knowledge of the industry to get you what you need in order to run a decisive and efficient deposition. With Discovery Litigation Services, your Virginia court reporter is just a few clicks away.
With our video-enabled streaming solutions, your Virginia court reporter is ready when you are. No longer do you have to wait on the timing of an individual traversing the city in rush hour traffic, or trudging out to a remote location. Discovery's reliable, technological solution beams the court reporter anywhere you need.
You need friendly court reporters who know the difference between Affirm and Sworn.
Finding a Virginia court reporter isn't enough. Your deposition needs the experience of a seasoned professional. Because of our optimized streaming technologies, we pull from a network of highly qualified court reporters - not just those who are close to the deposition location.
One Click Will Strengthen Your Case
After tracking down, interviewing, vetting, and scheduling a stenographer perhaps you're thinking, "There has to be a better way." There is. Discovery Litigation Services simplifies the process. All you have to do to begin is click "schedule a deposition" now. With Discovery, you have more power and more tools than just easily booking a court reporter. Here, you can radically bolster your case by putting the Discovery Litigation Trial Presentation Team on your side.
Is Your Staff Up To The Task?
As we place the most comprehensive litigation services in your hands, we are driven to simplify the process. Discovery Litigation Services will build your team. We will provide you with the legal support staff needed to bring your case to a resolution. Discovery Litigation Services supplies you with high-quality document review attorneys skilled in various eDiscovery Software platforms, and are well experienced in the discovery process.
We will comb through the terabytes of digital documents so you don't have to
Our document review attorneys go further. Discovery Litigation Services will happily supply you with highly qualified project managers, paralegals, coders, and translators that best fit the demands of your case. We can even provide free conference rooms in a variety of cities across the United States. Discovery goes above the rest to avail you with the tools, services, solutions, and expertise your deposition requires.
Get the right experts for your case anywhere, every time.
No location is too remote for Discovery Litigation Services. We pride ourselves on supplying you with A-list personnel, and the expertise of skilled legal professionals everywhere in America. Put a qualified team of attorneys, court reporters, interpreters, and multimedia experts to work for you with a click of the mouse.
Discovery Litigation Services knows you have options with your litigation services. We are here to provide superior service, all the time, every time.
From finding a conference room to host your deposition to staffing it with a skilled court reporter, videographer and interpreter, Discovery Litigation Services will go above and beyond to fulfill your needs. We understand the importance of getting it done right. In our business, there is no margin for error.
Call Discovery at (855) 847-0999. See for yourself why so many call us their reporting company.
Schedule Your Deposition Now!
Virginia Court Reporting Available In:
City Name
Abingdon, VA Court Reporters (24210)
Accomac, VA Court Reporters (23301)
Achilles, VA Court Reporters (23001)
Afton, VA Court Reporters (22920)
Alberta, VA Court Reporters (23821)
Aldie, VA Court Reporters (20105)
Alexandria, VA Court Reporters (22301)
Altavista, VA Court Reporters (24517)
Alton, VA Court Reporters (24520)
Amelia Court House, VA Court Reporters (23002)
Amherst, VA Court Reporters (24521)
Amissville, VA Court Reporters (20106)
Ammon, VA Court Reporters (23822)
Amonate, VA Court Reporters (24601)
Andover, VA Court Reporters (24215)
Annandale, VA Court Reporters (22003)
Appalachia, VA Court Reporters (24216)
Appomattox, VA Court Reporters (24522)
Ararat, VA Court Reporters (24053)
Arcola, VA Court Reporters (20107)
Ark, VA Court Reporters (23003)
Arlington, VA Court Reporters (22201)
Aroda, VA Court Reporters (22709)
Arrington, VA Court Reporters (22922)
Arvonia, VA Court Reporters (23004)
Ashburn, VA Court Reporters (20146)
Ashland, VA Court Reporters (23005)
Assawoman, VA Court Reporters (23302)
Atkins, VA Court Reporters (24311)
Atlantic, VA Court Reporters (23303)
Augusta Springs, VA Court Reporters (24411)
Austinville, VA Court Reporters (24312)
Axton, VA Court Reporters (24054)
Aylett, VA Court Reporters (23009)
Bacova, VA Court Reporters (24412)
Banco, VA Court Reporters (22711)
Bandy, VA Court Reporters (24602)
Barboursville, VA Court Reporters (22923)
Barhamsville, VA Court Reporters (23011)
Barren Springs, VA Court Reporters (24313)
Baskerville, VA Court Reporters (23915)
Bassett, VA Court Reporters (24055)
Bastian, VA Court Reporters (24314)
Basye, VA Court Reporters (22810)
Batesville, VA Court Reporters (22924)
Battery Park, VA Court Reporters (23304)
Bealeton, VA Court Reporters (22712)
Beaumont, VA Court Reporters (23014)
Beaverdam, VA Court Reporters (23015)
Bedford, VA Court Reporters (24523)
Bee, VA Court Reporters (24217)
Bellamy, VA Court Reporters (23017)
Belle Haven, VA Court Reporters (23306)
Belspring, VA Court Reporters (24058)
Ben Hur, VA Court Reporters (24218)
Bena, VA Court Reporters (23018)
Bent Mountain, VA Court Reporters (24059)
Bentonville, VA Court Reporters (22610)
Bergton, VA Court Reporters (22811)
Berryville, VA Court Reporters (22611)
Big Island, VA Court Reporters (24526)
Big Rock, VA Court Reporters (24603)
Big Stone Gap, VA Court Reporters (24219)
Birchleaf, VA Court Reporters (24220)
Birdsnest, VA Court Reporters (23307)
Bishop, VA Court Reporters (24604)
Blacksburg, VA Court Reporters (24060)
Blackstone, VA Court Reporters (23824)
Blackwater, VA Court Reporters (24221)
Blairs, VA Court Reporters (24527)
Bland, VA Court Reporters (24315)
Bloxom, VA Court Reporters (23308)
Blue Grass, VA Court Reporters (24413)
Blue Ridge, VA Court Reporters (24064)
Bluefield, VA Court Reporters (24605)
Bluemont, VA Court Reporters (20135)
Bohannon, VA Court Reporters (23021)
Boissevain, VA Court Reporters (24606)
Boones Mill, VA Court Reporters (24065)
Boston, VA Court Reporters (22713)
Bowling Green, VA Court Reporters (22427)
Boyce, VA Court Reporters (22620)
Boydton, VA Court Reporters (23917)
Boykins, VA Court Reporters (23827)
Bracey, VA Court Reporters (23919)
Branchville, VA Court Reporters (23828)
Brandy Station, VA Court Reporters (22714)
Breaks, VA Court Reporters (24607)
Bremo Bluff, VA Court Reporters (23022)
Bridgewater, VA Court Reporters (22812)
Brightwood, VA Court Reporters (22715)
Bristol, VA Court Reporters (24201)
Bristow, VA Court Reporters (20136)
Broad Run, VA Court Reporters (20137)
Broadford, VA Court Reporters (24316)
Broadway, VA Court Reporters (22815)
Brodnax, VA Court Reporters (23920)
Brooke, VA Court Reporters (22430)
Brookneal, VA Court Reporters (24528)
Brownsburg, VA Court Reporters (24415)
Brucetown, VA Court Reporters (22622)
Bruington, VA Court Reporters (23023)
Buchanan, VA Court Reporters (24066)
Buckingham, VA Court Reporters (23921)
Buena Vista, VA Court Reporters (24416)
Buffalo Junction, VA Court Reporters (24529)
Bumpass, VA Court Reporters (23024)
Burgess, VA Court Reporters (22432)
Burke, VA Court Reporters (22009)
Burkes Garden, VA Court Reporters (24608)
Burkeville, VA Court Reporters (23922)
Burr Hill, VA Court Reporters (22433)
Callands, VA Court Reporters (24530)
Callao, VA Court Reporters (22435)
Callaway, VA Court Reporters (24067)
Calverton, VA Court Reporters (20138)
Cana, VA Court Reporters (24317)
Cape Charles, VA Court Reporters (23310)
Capeville, VA Court Reporters (23313)
Capron, VA Court Reporters (23829)
Cardinal, VA Court Reporters (23025)
Caret, VA Court Reporters (22436)
Carrollton, VA Court Reporters (23314)
Carrsville, VA Court Reporters (23315)
Carson, VA Court Reporters (23830)
Cartersville, VA Court Reporters (23027)
Casanova, VA Court Reporters (20139)
Cascade, VA Court Reporters (24069)
Castleton, VA Court Reporters (22716)
Castlewood, VA Court Reporters (24224)
Catawba, VA Court Reporters (24070)
Catharpin, VA Court Reporters (20143)
Catlett, VA Court Reporters (20119)
Cedar Bluff, VA Court Reporters (24609)
Center Cross, VA Court Reporters (22437)
Centreville, VA Court Reporters (20120)
Ceres, VA Court Reporters (24318)
Champlain, VA Court Reporters (22438)
Chantilly, VA Court Reporters (20151)
Charles City, VA Court Reporters (23030)
Charlotte Court House, VA Court Reporters (23923)
Charlottesville, VA Court Reporters (22901)
Chase City, VA Court Reporters (23924)
Chatham, VA Court Reporters (24531)
Check, VA Court Reporters (24072)
Cheriton, VA Court Reporters (23316)
Chesapeake, VA Court Reporters (23320)
Chester, VA Court Reporters (23831)
Chester Gap, VA Court Reporters (22623)
Chesterfield, VA Court Reporters (23832)
Chilhowie, VA Court Reporters (24319)
Chincoteague Island, VA Court Reporters (23336)
Christchurch, VA Court Reporters (23031)
Christiansburg, VA Court Reporters (24068)
Church Road, VA Court Reporters (23833)
Church View, VA Court Reporters (23032)
Churchville, VA Court Reporters (24421)
Claremont, VA Court Reporters (23899)
Clarksville, VA Court Reporters (23927)
Claudville, VA Court Reporters (24076)
Clear Brook, VA Court Reporters (22624)
Cleveland, VA Court Reporters (24225)
Clifford, VA Court Reporters (24533)
Clifton, VA Court Reporters (20124)
Clifton Forge, VA Court Reporters (24422)
Clinchco, VA Court Reporters (24226)
Clintwood, VA Court Reporters (24228)
Clover, VA Court Reporters (24534)
Cloverdale, VA Court Reporters (24077)
Cluster Springs, VA Court Reporters (24535)
Cobbs Creek, VA Court Reporters (23035)
Coeburn, VA Court Reporters (24230)
Coleman Falls, VA Court Reporters (24536)
Coles Point, VA Court Reporters (22442)
Collinsville, VA Court Reporters (24078)
Colonial Beach, VA Court Reporters (22443)
Colonial Heights, VA Court Reporters (23834)
Columbia, VA Court Reporters (23038)
Concord, VA Court Reporters (24538)
Copper Hill, VA Court Reporters (24079)
Corbin, VA Court Reporters (22446)
Courtland, VA Court Reporters (23837)
Covesville, VA Court Reporters (22931)
Covington, VA Court Reporters (24426)
Craddockville, VA Court Reporters (23341)
Craigsville, VA Court Reporters (24430)
Crewe, VA Court Reporters (23930)
Criders, VA Court Reporters (22820)
Crimora, VA Court Reporters (24431)
Cripple Creek, VA Court Reporters (24322)
Critz, VA Court Reporters (24082)
Crockett, VA Court Reporters (24323)
Cross Junction, VA Court Reporters (22625)
Crozet, VA Court Reporters (22932)
Crozier, VA Court Reporters (23039)
Crystal Hill, VA Court Reporters (24539)
Cullen, VA Court Reporters (23934)
Culpeper, VA Court Reporters (22701)
Cumberland, VA Court Reporters (23040)
Dahlgren, VA Court Reporters (22448)
Daleville, VA Court Reporters (24083)
Damascus, VA Court Reporters (24236)
Dante, VA Court Reporters (24237)
Danville, VA Court Reporters (24540)
Davenport, VA Court Reporters (24239)
Davis Wharf, VA Court Reporters (23345)
Dayton, VA Court Reporters (22821)
Deerfield, VA Court Reporters (24432)
Delaplane, VA Court Reporters (20144)
Deltaville, VA Court Reporters (23043)
Dendron, VA Court Reporters (23839)
Dewitt, VA Court Reporters (23840)
Diggs, VA Court Reporters (23045)
Dillwyn, VA Court Reporters (23936)
Dinwiddie, VA Court Reporters (23841)
Disputanta, VA Court Reporters (23842)
Doe Hill, VA Court Reporters (24433)
Dogue, VA Court Reporters (22451)
Dolphin, VA Court Reporters (23843)
Doran, VA Court Reporters (24612)
Doswell, VA Court Reporters (23047)
Drakes Branch, VA Court Reporters (23937)
Draper, VA Court Reporters (24324)
Drewryville, VA Court Reporters (23844)
Dry Fork, VA Court Reporters (24549)
Dryden, VA Court Reporters (24243)
Dublin, VA Court Reporters (24084)
Duffield, VA Court Reporters (24244)
Dugspur, VA Court Reporters (24325)
Dulles, VA Court Reporters (20101)
Dumfries, VA Court Reporters (22026)
Dundas, VA Court Reporters (23938)
Dungannon, VA Court Reporters (24245)
Dunn Loring, VA Court Reporters (22027)
Dunnsville, VA Court Reporters (22454)
Dutton, VA Court Reporters (23050)
Dyke, VA Court Reporters (22935)
Eagle Rock, VA Court Reporters (24085)
Earlysville, VA Court Reporters (22936)
East Stone Gap, VA Court Reporters (24246)
Eastville, VA Court Reporters (23347)
Ebony, VA Court Reporters (23845)
Edinburg, VA Court Reporters (22824)
Edwardsville, VA Court Reporters (22456)
Eggleston, VA Court Reporters (24086)
Elberon, VA Court Reporters (23846)
Elk Creek, VA Court Reporters (24326)
Elkton, VA Court Reporters (22827)
Elkwood, VA Court Reporters (22718)
Elliston, VA Court Reporters (24087)
Emory, VA Court Reporters (24327)
Emporia, VA Court Reporters (23847)
Esmont, VA Court Reporters (22937)
Etlan, VA Court Reporters (22719)
Evergreen, VA Court Reporters (23939)
Evington, VA Court Reporters (24550)
Ewing, VA Court Reporters (24248)
Exmore, VA Court Reporters (23350)
Faber, VA Court Reporters (22938)
Fairfax, VA Court Reporters (22030)
Fairfax Station, VA Court Reporters (22039)
Fairfield, VA Court Reporters (24435)
Falls Church, VA Court Reporters (22040)
Falls Mills, VA Court Reporters (24613)
Fancy Gap, VA Court Reporters (24328)
Farmville, VA Court Reporters (23901)
Farnham, VA Court Reporters (22460)
Ferrum, VA Court Reporters (24088)
Fieldale, VA Court Reporters (24089)
Fincastle, VA Court Reporters (24090)
Fishers Hill, VA Court Reporters (22626)
Fishersville, VA Court Reporters (22939)
Flint Hill, VA Court Reporters (22627)
Floyd, VA Court Reporters (24091)
Ford, VA Court Reporters (23850)
Forest, VA Court Reporters (24551)
Fork Union, VA Court Reporters (23055)
Fort Belvoir, VA Court Reporters (22060)
Fort Blackmore, VA Court Reporters (24250)
Fort Defiance, VA Court Reporters (24437)
Fort Eustis, VA Court Reporters (23604)
Fort Lee, VA Court Reporters (23801)
Fort Mitchell, VA Court Reporters (23941)
Fort Monroe, VA Court Reporters (23651)
Fort Myer, VA Court Reporters (22211)
Fort Valley, VA Court Reporters (22652)
Foster, VA Court Reporters (23056)
Franklin, VA Court Reporters (23851)
Franktown, VA Court Reporters (23354)
Fredericksburg, VA Court Reporters (22401)
Free Union, VA Court Reporters (22940)
Freeman, VA Court Reporters (23856)
Fries, VA Court Reporters (24330)
Front Royal, VA Court Reporters (22630)
Fulks Run, VA Court Reporters (22830)
Gainesville, VA Court Reporters (20155)
Galax, VA Court Reporters (24333)
Garrisonville, VA Court Reporters (22463)
Gasburg, VA Court Reporters (23857)
Gate City, VA Court Reporters (24251)
Glade Hill, VA Court Reporters (24092)
Glade Spring, VA Court Reporters (24340)
Gladstone, VA Court Reporters (24553)
Gladys, VA Court Reporters (24554)
Glasgow, VA Court Reporters (24555)
Glen Allen, VA Court Reporters (23058)
Glen Lyn, VA Court Reporters (24093)
Glen Wilton, VA Court Reporters (24438)
Gloucester, VA Court Reporters (23061)
Gloucester Point, VA Court Reporters (23062)
Goldbond, VA Court Reporters (24094)
Goldvein, VA Court Reporters (22720)
Goochland, VA Court Reporters (23063)
Goode, VA Court Reporters (24556)
Goodview, VA Court Reporters (24095)
Gordonsville, VA Court Reporters (22942)
Gore, VA Court Reporters (22637)
Goshen, VA Court Reporters (24439)
Graves Mill, VA Court Reporters (22721)
Great Falls, VA Court Reporters (22066)
Green Bay, VA Court Reporters (23942)
Greenbackville, VA Court Reporters (23356)
Greenbush, VA Court Reporters (23357)
Greenville, VA Court Reporters (24440)
Greenway, VA Court Reporters (22067)
Greenwood, VA Court Reporters (22943)
Gretna, VA Court Reporters (24557)
Grimstead, VA Court Reporters (23064)
Grottoes, VA Court Reporters (24441)
Grundy, VA Court Reporters (24614)
Gum Spring, VA Court Reporters (23065)
Gwynn, VA Court Reporters (23066)
Hacksneck, VA Court Reporters (23358)
Hadensville, VA Court Reporters (23067)
Hague, VA Court Reporters (22469)
Halifax, VA Court Reporters (24558)
Hallieford, VA Court Reporters (23068)
Hallwood, VA Court Reporters (23359)
Hamilton, VA Court Reporters (20158)
Hampden Sydney, VA Court Reporters (23943)
Hampton, VA Court Reporters (23630)
Hanover, VA Court Reporters (23069)
Harborton, VA Court Reporters (23389)
Hardy, VA Court Reporters (24101)
Hardyville, VA Court Reporters (23070)
Harman, VA Court Reporters (24618)
Harrisonburg, VA Court Reporters (22801)
Hartfield, VA Court Reporters (23071)
Hartwood, VA Court Reporters (22471)
Hayes, VA Court Reporters (23072)
Haymarket, VA Court Reporters (20168)
Haynesville, VA Court Reporters (22472)
Haysi, VA Court Reporters (24256)
Haywood, VA Court Reporters (22722)
Head Waters, VA Court Reporters (24442)
Heathsville, VA Court Reporters (22473)
Henry, VA Court Reporters (24102)
Herndon, VA Court Reporters (20170)
Highland Springs, VA Court Reporters (23075)
Hillsville, VA Court Reporters (24343)
Hiltons, VA Court Reporters (24258)
Hinton, VA Court Reporters (22831)
Hiwassee, VA Court Reporters (24347)
Honaker, VA Court Reporters (24260)
Hood, VA Court Reporters (22723)
Hopewell, VA Court Reporters (23860)
Horntown, VA Court Reporters (23395)
Horsepen, VA Court Reporters (24619)
Hot Springs, VA Court Reporters (24445)
Howardsville, VA Court Reporters (24562)
Huddleston, VA Court Reporters (24104)
Hudgins, VA Court Reporters (23076)
Hume, VA Court Reporters (22639)
Huntly, VA Court Reporters (22640)
Hurley, VA Court Reporters (24620)
Hurt, VA Court Reporters (24563)
Hustle, VA Court Reporters (22476)
Independence, VA Court Reporters (24348)
Indian Valley, VA Court Reporters (24105)
Iron Gate, VA Court Reporters (24448)
Irvington, VA Court Reporters (22480)
Isle of Wight, VA Court Reporters (23397)
Ivanhoe, VA Court Reporters (24350)
Ivor, VA Court Reporters (23866)
Ivy, VA Court Reporters (22945)
Jamaica, VA Court Reporters (23079)
Jamestown, VA Court Reporters (23081)
Jamesville, VA Court Reporters (23398)
Jarratt, VA Court Reporters (23867)
Java, VA Court Reporters (24565)
Jeffersonton, VA Court Reporters (22724)
Jenkins Bridge, VA Court Reporters (23399)
Jersey, VA Court Reporters (22481)
Jetersville, VA Court Reporters (23083)
Jewell Ridge, VA Court Reporters (24622)
Jonesville, VA Court Reporters (24263)
Keeling, VA Court Reporters (24566)
Keen Mountain, VA Court Reporters (24624)
Keene, VA Court Reporters (22946)
Keezletown, VA Court Reporters (22832)
Keller, VA Court Reporters (23401)
Kenbridge, VA Court Reporters (23944)
Kents Store, VA Court Reporters (23084)
Keokee, VA Court Reporters (24265)
Keswick, VA Court Reporters (22947)
Keysville, VA Court Reporters (23947)
Kilmarnock, VA Court Reporters (22482)
King George, VA Court Reporters (22485)
King William, VA Court Reporters (23086)
King and Queen Court House, VA Court Reporters (23085)
Kinsale, VA Court Reporters (22488)
La Crosse, VA Court Reporters (23950)
Lacey Spring, VA Court Reporters (22833)
Lackey, VA Court Reporters (23694)
Ladysmith, VA Court Reporters (22501)
Lambsburg, VA Court Reporters (24351)
Lancaster, VA Court Reporters (22503)
Laneview, VA Court Reporters (22504)
Lanexa, VA Court Reporters (23089)
Laurel Fork, VA Court Reporters (24352)
Lawrenceville, VA Court Reporters (23868)
Lebanon, VA Court Reporters (24266)
Leesburg, VA Court Reporters (20175)
Leon, VA Court Reporters (22725)
Lexington, VA Court Reporters (24450)
Lightfoot, VA Court Reporters (23090)
Lignum, VA Court Reporters (22726)
Lincoln, VA Court Reporters (20160)
Linden, VA Court Reporters (22642)
Linville, VA Court Reporters (22834)
Little Plymouth, VA Court Reporters (23091)
Lively, VA Court Reporters (22507)
Locust Dale, VA Court Reporters (22948)
Locust Grove, VA Court Reporters (22508)
Locust Hill, VA Court Reporters (23092)
Locustville, VA Court Reporters (23404)
Long Island, VA Court Reporters (24569)
Loretto, VA Court Reporters (22509)
Lorton, VA Court Reporters (22079)
Lottsburg, VA Court Reporters (22511)
Louisa, VA Court Reporters (23093)
Lovettsville, VA Court Reporters (20180)
Lovingston, VA Court Reporters (22949)
Low Moor, VA Court Reporters (24457)
Lowry, VA Court Reporters (24570)
Lunenburg, VA Court Reporters (23952)
Luray, VA Court Reporters (22835)
Lynch Station, VA Court Reporters (24571)
Lynchburg, VA Court Reporters (24501)
Lyndhurst, VA Court Reporters (22952)
Machipongo, VA Court Reporters (23405)
Macon, VA Court Reporters (23101)
Madison, VA Court Reporters (22727)
Madison Heights, VA Court Reporters (24572)
Maidens, VA Court Reporters (23102)
Manakin Sabot, VA Court Reporters (23103)
Manassas, VA Court Reporters (20108)
Mannboro, VA Court Reporters (23105)
Manquin, VA Court Reporters (23106)
Mappsville, VA Court Reporters (23407)
Marion, VA Court Reporters (24354)
Marionville, VA Court Reporters (23408)
Markham, VA Court Reporters (22643)
Marshall, VA Court Reporters (20115)
Martinsville, VA Court Reporters (24112)
Maryus, VA Court Reporters (23107)
Mascot, VA Court Reporters (23108)
Massies Mill, VA Court Reporters (22954)
Mathews, VA Court Reporters (23109)
Mattaponi, VA Court Reporters (23110)
Maurertown, VA Court Reporters (22644)
Mavisdale, VA Court Reporters (24627)
Max Meadows, VA Court Reporters (24360)
Maxie, VA Court Reporters (24628)
Mc Clure, VA Court Reporters (24269)
Mc Kenney, VA Court Reporters (23872)
Mc Lean, VA Court Reporters (22101)
McCoy, VA Court Reporters (24111)
McDowell, VA Court Reporters (24458)
McGaheysville, VA Court Reporters (22840)
McLean, VA Court Reporters (22107)
Meadows of Dan, VA Court Reporters (24120)
Meadowview, VA Court Reporters (24361)
Mears, VA Court Reporters (23409)
Mechanicsville, VA Court Reporters (23111)
Meherrin, VA Court Reporters (23954)
Melfa, VA Court Reporters (23410)
Mendota, VA Court Reporters (24270)
Meredithville, VA Court Reporters (23873)
Merrifield, VA Court Reporters (22081)
Merry Point, VA Court Reporters (22513)
Middlebrook, VA Court Reporters (24459)
Middleburg, VA Court Reporters (20117)
Middletown, VA Court Reporters (22645)
Midland, VA Court Reporters (22728)
Midlothian, VA Court Reporters (23112)
Milford, VA Court Reporters (22514)
Millboro, VA Court Reporters (24460)
Millers Tavern, VA Court Reporters (23115)
Millwood, VA Court Reporters (22646)
Mineral, VA Court Reporters (23117)
Mint Spring, VA Court Reporters (24463)
Mitchells, VA Court Reporters (22729)
Modest Town, VA Court Reporters (23412)
Mollusk, VA Court Reporters (22517)
Moneta, VA Court Reporters (24121)
Monroe, VA Court Reporters (24574)
Montebello, VA Court Reporters (24464)
Monterey, VA Court Reporters (24465)
Montpelier, VA Court Reporters (23192)
Montpelier Station, VA Court Reporters (22957)
Montross, VA Court Reporters (22520)
Montvale, VA Court Reporters (24122)
Moon, VA Court Reporters (23119)
Morattico, VA Court Reporters (22523)
Moseley, VA Court Reporters (23120)
Mount Crawford, VA Court Reporters (22841)
Mount Holly, VA Court Reporters (22524)
Mount Jackson, VA Court Reporters (22842)
Mount Sidney, VA Court Reporters (24467)
Mount Solon, VA Court Reporters (22843)
Mount Vernon, VA Court Reporters (22121)
Mouth of Wilson, VA Court Reporters (24363)
Mustoe, VA Court Reporters (24468)
Narrows, VA Court Reporters (24124)
Naruna, VA Court Reporters (24576)
Nassawadox, VA Court Reporters (23413)
Nathalie, VA Court Reporters (24577)
Natural Bridge, VA Court Reporters (24578)
Natural Bridge Station, VA Court Reporters (24579)
Nellysford, VA Court Reporters (22958)
Nelson, VA Court Reporters (24580)
Nelsonia, VA Court Reporters (23414)
New Canton, VA Court Reporters (23123)
New Castle, VA Court Reporters (24127)
New Church, VA Court Reporters (23415)
New Hope, VA Court Reporters (24469)
New Kent, VA Court Reporters (23124)
New Market, VA Court Reporters (22844)
New Point, VA Court Reporters (23125)
New River, VA Court Reporters (24129)
Newbern, VA Court Reporters (24126)
Newington, VA Court Reporters (22122)
Newport, VA Court Reporters (24128)
Newport News, VA Court Reporters (23601)
Newsoms, VA Court Reporters (23874)
Newtown, VA Court Reporters (23126)
Nickelsville, VA Court Reporters (24271)
Ninde, VA Court Reporters (22526)
Nokesville, VA Court Reporters (20181)
Nora, VA Court Reporters (24272)
Norfolk, VA Court Reporters (23501)
Norge, VA Court Reporters (23127)
North, VA Court Reporters (23128)
North Garden, VA Court Reporters (22959)
North Tazewell, VA Court Reporters (24630)
Norton, VA Court Reporters (24273)
Norwood, VA Court Reporters (24581)
Nottoway, VA Court Reporters (23955)
Nuttsville, VA Court Reporters (22528)
Oak Hall, VA Court Reporters (23396)
Oakpark, VA Court Reporters (22730)
Oakton, VA Court Reporters (22124)
Oakwood, VA Court Reporters (24631)
Occoquan, VA Court Reporters (22125)
Oilville, VA Court Reporters (23129)
Oldhams, VA Court Reporters (22529)
Onancock, VA Court Reporters (23417)
Onemo, VA Court Reporters (23130)
Onley, VA Court Reporters (23418)
Ophelia, VA Court Reporters (22530)
Orange, VA Court Reporters (22960)
Ordinary, VA Court Reporters (23131)
Oriskany, VA Court Reporters (24130)
Orkney Springs, VA Court Reporters (22845)
Orlean, VA Court Reporters (20128)
Oyster, VA Court Reporters (23419)
Paeonian Springs, VA Court Reporters (20129)
Paint Bank, VA Court Reporters (24131)
Painter, VA Court Reporters (23420)
Palmyra, VA Court Reporters (22963)
Pamplin, VA Court Reporters (23958)
Paris, VA Court Reporters (20130)
Parksley, VA Court Reporters (23421)
Parrott, VA Court Reporters (24132)
Partlow, VA Court Reporters (22534)
Patrick Springs, VA Court Reporters (24133)
Pearisburg, VA Court Reporters (24134)
Pembroke, VA Court Reporters (24136)
Penhook, VA Court Reporters (24137)
Penn Laird, VA Court Reporters (22846)
Pennington Gap, VA Court Reporters (24277)
Petersburg, VA Court Reporters (23803)
Phenix, VA Court Reporters (23959)
Philomont, VA Court Reporters (20131)
Pilgrims Knob, VA Court Reporters (24634)
Pilot, VA Court Reporters (24138)
Piney River, VA Court Reporters (22964)
Pittsville, VA Court Reporters (24139)
Pleasant Valley, VA Court Reporters (22848)
Pocahontas, VA Court Reporters (24635)
Poquoson, VA Court Reporters (23662)
Port Haywood, VA Court Reporters (23138)
Port Republic, VA Court Reporters (24471)
Port Royal, VA Court Reporters (22535)
Portsmouth, VA Court Reporters (23701)
Pound, VA Court Reporters (24279)
Pounding Mill, VA Court Reporters (24637)
Powhatan, VA Court Reporters (23139)
Pratts, VA Court Reporters (22731)
Prince George, VA Court Reporters (23875)
Prospect, VA Court Reporters (23960)
Providence Forge, VA Court Reporters (23140)
Pulaski, VA Court Reporters (24301)
Pungoteague, VA Court Reporters (23422)
Purcellville, VA Court Reporters (20132)
Quantico, VA Court Reporters (22134)
Quicksburg, VA Court Reporters (22847)
Quinby, VA Court Reporters (23423)
Quinque, VA Court Reporters (22965)
Quinton, VA Court Reporters (23141)
Radford, VA Court Reporters (24141)
Radiant, VA Court Reporters (22732)
Randolph, VA Court Reporters (23962)
Raphine, VA Court Reporters (24472)
Rapidan, VA Court Reporters (22733)
Rappahannock Academy, VA Court Reporters (22538)
Raven, VA Court Reporters (24639)
Rawlings, VA Court Reporters (23876)
Rectortown, VA Court Reporters (20140)
Red Ash, VA Court Reporters (24640)
Red House, VA Court Reporters (23963)
Red Oak, VA Court Reporters (23964)
Redwood, VA Court Reporters (24146)
Reedville, VA Court Reporters (22539)
Remington, VA Court Reporters (22734)
Republican Grove, VA Court Reporters (24585)
Rescue, VA Court Reporters (23424)
Reston, VA Court Reporters (20190)
Reva, VA Court Reporters (22735)
Rhoadesville, VA Court Reporters (22542)
Rice, VA Court Reporters (23966)
Rich Creek, VA Court Reporters (24147)
Richardsville, VA Court Reporters (22736)
Richlands, VA Court Reporters (24641)
Richmond, VA Court Reporters (23218)
Ridgeway, VA Court Reporters (24148)
Rileyville, VA Court Reporters (22650)
Riner, VA Court Reporters (24149)
Ringgold, VA Court Reporters (24586)
Ripplemead, VA Court Reporters (24150)
Rixeyville, VA Court Reporters (22737)
Roanoke, VA Court Reporters (24001)
Rochelle, VA Court Reporters (22738)
Rockbridge Baths, VA Court Reporters (24473)
Rockville, VA Court Reporters (23146)
Rocky Gap, VA Court Reporters (24366)
Rocky Mount, VA Court Reporters (24151)
Rollins Fork, VA Court Reporters (22544)
Rose Hill, VA Court Reporters (24281)
Rosedale, VA Court Reporters (24280)
Roseland, VA Court Reporters (22967)
Round Hill, VA Court Reporters (20141)
Rowe, VA Court Reporters (24646)
Ruby, VA Court Reporters (22545)
Ruckersville, VA Court Reporters (22968)
Rural Retreat, VA Court Reporters (24368)
Rustburg, VA Court Reporters (24588)
Ruther Glen, VA Court Reporters (22546)
Ruthville, VA Court Reporters (23147)
Saint Charles, VA Court Reporters (24282)
Saint Paul, VA Court Reporters (24283)
Saint Stephens Church, VA Court Reporters (23148)
Salem, VA Court Reporters (24153)
Saltville, VA Court Reporters (24370)
Saluda, VA Court Reporters (23149)
Sandston, VA Court Reporters (23150)
Sandy Hook, VA Court Reporters (23153)
Sandy Level, VA Court Reporters (24161)
Sandy Point, VA Court Reporters (22577)
Sanford, VA Court Reporters (23426)
Saxe, VA Court Reporters (23967)
Saxis, VA Court Reporters (23427)
Schley, VA Court Reporters (23154)
Schuyler, VA Court Reporters (22969)
Scottsburg, VA Court Reporters (24589)
Scottsville, VA Court Reporters (24590)
Seaford, VA Court Reporters (23696)
Sealston, VA Court Reporters (22547)
Seaview, VA Court Reporters (23429)
Sedley, VA Court Reporters (23878)
Selma, VA Court Reporters (24474)
Severn, VA Court Reporters (23155)
Shacklefords, VA Court Reporters (23156)
Sharps, VA Court Reporters (22548)
Shawsville, VA Court Reporters (24162)
Shenandoah, VA Court Reporters (22849)
Shipman, VA Court Reporters (22971)
Shortt Gap, VA Court Reporters (24647)
Singers Glen, VA Court Reporters (22850)
Skippers, VA Court Reporters (23879)
Skipwith, VA Court Reporters (23968)
Smithfield, VA Court Reporters (23430)
Somerset, VA Court Reporters (22972)
Somerville, VA Court Reporters (22739)
South Boston, VA Court Reporters (24592)
South Hill, VA Court Reporters (23970)
Sparta, VA Court Reporters (22552)
Speedwell, VA Court Reporters (24374)
Spencer, VA Court Reporters (24165)
Sperryville, VA Court Reporters (22740)
Spotsylvania, VA Court Reporters (22553)
Spout Spring, VA Court Reporters (24593)
Spring Grove, VA Court Reporters (23881)
Springfield, VA Court Reporters (22150)
Stafford, VA Court Reporters (22554)
Staffordsville, VA Court Reporters (24167)
Stanardsville, VA Court Reporters (22973)
Stanley, VA Court Reporters (22851)
Stanleytown, VA Court Reporters (24168)
Star Tannery, VA Court Reporters (22654)
State Farm, VA Court Reporters (23160)
Staunton, VA Court Reporters (24401)
Steeles Tavern, VA Court Reporters (24476)
Stephens City, VA Court Reporters (22655)
Stephenson, VA Court Reporters (22656)
Sterling, VA Court Reporters (20163)
Stevensburg, VA Court Reporters (22741)
Stevensville, VA Court Reporters (23161)
Stony Creek, VA Court Reporters (23882)
Strasburg, VA Court Reporters (22641)
Stratford, VA Court Reporters (22558)
Stuart, VA Court Reporters (24171)
Stuarts Draft, VA Court Reporters (24477)
Studley, VA Court Reporters (23162)
Suffolk, VA Court Reporters (23432)
Sugar Grove, VA Court Reporters (24375)
Sumerduck, VA Court Reporters (22742)
Surry, VA Court Reporters (23883)
Susan, VA Court Reporters (23163)
Sussex, VA Court Reporters (23884)
Sutherland, VA Court Reporters (23885)
Sutherlin, VA Court Reporters (24594)
Sweet Briar, VA Court Reporters (24595)
Swoope, VA Court Reporters (24479)
Swords Creek, VA Court Reporters (24649)
Syria, VA Court Reporters (22743)
Tangier, VA Court Reporters (23440)
Tannersville, VA Court Reporters (24377)
Tappahannock, VA Court Reporters (22560)
Tasley, VA Court Reporters (23441)
Tazewell, VA Court Reporters (24651)
Temperanceville, VA Court Reporters (23442)
Thaxton, VA Court Reporters (24174)
The Plains, VA Court Reporters (20198)
Thornburg, VA Court Reporters (22565)
Timberville, VA Court Reporters (22853)
Toano, VA Court Reporters (23168)
Toms Brook, VA Court Reporters (22660)
Topping, VA Court Reporters (23169)
Townsend, VA Court Reporters (23443)
Trevilians, VA Court Reporters (23170)
Triangle, VA Court Reporters (22172)
Troutdale, VA Court Reporters (24378)
Troutville, VA Court Reporters (24175)
Troy, VA Court Reporters (22974)
Tyro, VA Court Reporters (22976)
Union Hall, VA Court Reporters (24176)
Unionville, VA Court Reporters (22567)
University of Richmond, VA Court Reporters (23173)
Upperville, VA Court Reporters (20184)
Urbanna, VA Court Reporters (23175)
Valentines, VA Court Reporters (23887)
Vansant, VA Court Reporters (24656)
Vernon Hill, VA Court Reporters (24597)
Verona, VA Court Reporters (24482)
Vesta, VA Court Reporters (24177)
Vesuvius, VA Court Reporters (24483)
Victoria, VA Court Reporters (23974)
Vienna, VA Court Reporters (22180)
Viewtown, VA Court Reporters (22746)
Village, VA Court Reporters (22570)
Villamont, VA Court Reporters (24178)
Vinton, VA Court Reporters (24179)
Virgilina, VA Court Reporters (24598)
Virginia Beach, VA Court Reporters (23450)
Wachapreague, VA Court Reporters (23480)
Wake, VA Court Reporters (23176)
Wakefield, VA Court Reporters (23888)
Walkerton, VA Court Reporters (23177)
Wallops Island, VA Court Reporters (23337)
Wardtown, VA Court Reporters (23482)
Ware Neck, VA Court Reporters (23178)
Warfield, VA Court Reporters (23889)
Warm Springs, VA Court Reporters (24484)
Warrenton, VA Court Reporters (20186)
Warsaw, VA Court Reporters (22572)
Washington, VA Court Reporters (22747)
Water View, VA Court Reporters (23180)
Waterford, VA Court Reporters (20197)
Wattsville, VA Court Reporters (23483)
Waverly, VA Court Reporters (23890)
Waynesboro, VA Court Reporters (22980)
Weber City, VA Court Reporters (24290)
Weems, VA Court Reporters (22576)
West Augusta, VA Court Reporters (24485)
West McLean, VA Court Reporters (22103)
West Point, VA Court Reporters (23181)
Weyers Cave, VA Court Reporters (24486)
White Hall, VA Court Reporters (22987)
White Marsh, VA Court Reporters (23183)
White Plains, VA Court Reporters (23893)
White Post, VA Court Reporters (22663)
White Stone, VA Court Reporters (22578)
Whitetop, VA Court Reporters (24292)
Whitewood, VA Court Reporters (24657)
Wicomico, VA Court Reporters (23184)
Wicomico Church, VA Court Reporters (22579)
Williamsburg, VA Court Reporters (23185)
Williamsville, VA Court Reporters (24487)
Willis, VA Court Reporters (24380)
Willis Wharf, VA Court Reporters (23486)
Wilsons, VA Court Reporters (23894)
Winchester, VA Court Reporters (22601)
Windsor, VA Court Reporters (23487)
Wingina, VA Court Reporters (24599)
Wirtz, VA Court Reporters (24184)
Wise, VA Court Reporters (24293)
Withams, VA Court Reporters (23488)
Wolford, VA Court Reporters (24658)
Wolftown, VA Court Reporters (22748)
Woodberry Forest, VA Court Reporters (22989)
Woodbridge, VA Court Reporters (22191)
Woodford, VA Court Reporters (22580)
Woodlawn, VA Court Reporters (24381)
Woods Cross Roads, VA Court Reporters (23190)
Woodstock, VA Court Reporters (22664)
Woodville, VA Court Reporters (22749)
Woolwine, VA Court Reporters (24185)
Wylliesburg, VA Court Reporters (23976)
Wytheville, VA Court Reporters (24382)
Yale, VA Court Reporters (23897)
Yorktown, VA Court Reporters (23690)
Zacata, VA Court Reporters (22581)
Zanoni, VA Court Reporters (23191)
Zuni, VA Court Reporters (23898)