Washington Court Reporters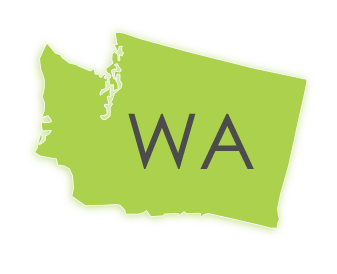 Visit our office in the heart of Seattle on Seventh Avenue between Stewart Street and Olive Way, or book your Washington court reporter right here from the Discovery Litigation Services website. Schedule your deposition and we will cover the rest.
Your Washington Court Reporter Is A Click Away
Discovery Litigation Services simplifies the process of finding the best Washington court reporter for your deposition or litigation. Our network of streaming enabled court reporters ensures we will provide the highest qualified shorthand reporters anywhere in Washington. Don't just staff those who are nearest. Let Discovery Litigation Services provide you the most qualified court reporter for you.
The Court Reporters we provide are experienced in a variety of cases and case sizes. Discovery Litigation Services was created by a court reporter with over 20 years of experience. As such, we understand how big of an asset the court reporter is to your case. We stop at nothing to get you the perfect stenographer for your needs.
Because our aim is to put the most comprehensive litigation services at your fingertips, we are driven to simplify the process.
We can cover your deposition in every county throughout the state of Washington
Schedule your court reporter right now with a few easy clicks of the mouse.
Our online real-time reporting facilitates the monitoring of depositions scheduled, with complete transparency through intuitive web and mobile based applications. Complete transparency on invoicing ensuring you don't pay for products you don't want or need.
With our comprehensive litigation services, court reporting, and full-service deposition solutions, you can be free to focus on what's really important.
You Need More Than A Court Reporter.
You might find other Washington Court Reporting agencies that can staff a deposition or corporate proceeding, but the stenographer is just one piece of the overall puzzle. What about the videographer, booking the room, coordinating schedules, tracking down interpreters, setting up a remote feed for high definition streaming to remote parties? What about the rest?
Click "schedule a deposition". Stop getting one-off services. Choose a comprehensive solution.
Videographers Available In Washington
In addition to a court stenographer, we provide experienced videographers. All of our deposition videographers are skilled in capturing clear, flawless footage utilizing a unique familiarity with court procedures and make the best use of the environment.
You will not have to sift, seek, and skim through hours of footage to get to the moments you are looking for. After the deposition, you might be facing gigabytes of digital video to review. All depositions are synchronized to the transcript text, at no additional charge.
Discovery Litigation Services delivers a clear, accessible solution for easy playback of your synchronized deposition. We make it easy to start from anywhere within the transcript. With a click of the transcript text, your video will begin playback exactly at that point in the deposition. Additionally, our deliverable makes it incredibly easy to import footage into a PowerPoint presentation for your opening statement.
Discovery Litigation Services is on a mission to provide you with the quality and expertise your case requires in an accessible package and the convenience of the digital age.
Discovery Litigation Services knows you have options with your litigation services. We are here to provide superior service, all the time, every time.
From finding a conference room to host your deposition to staffing it with a skilled court reporter, videographer and interpreter, Discovery Litigation Services will go above and beyond to fulfill your needs. We understand the importance of getting it done right. In our business, there is no margin for error.
Call Discovery at (855) 847-0999. See for yourself why so many call us their reporting company.
Schedule Your Deposition Now!
Washington Court Reporting Available In:
City Name
Aberdeen, WA Court Reporters (98520)
Acme, WA Court Reporters (98220)
Addy, WA Court Reporters (99101)
Adna, WA Court Reporters (98522)
Airway Heights, WA Court Reporters (99001)
Albion, WA Court Reporters (99102)
Allyn, WA Court Reporters (98524)
Almira, WA Court Reporters (99103)
Amanda Park, WA Court Reporters (98526)
Amboy, WA Court Reporters (98601)
Anacortes, WA Court Reporters (98221)
Anatone, WA Court Reporters (99401)
Anderson Island, WA Court Reporters (98303)
Appleton, WA Court Reporters (98602)
Ardenvoir, WA Court Reporters (98811)
Ariel, WA Court Reporters (98603)
Arlington, WA Court Reporters (98223)
Ashford, WA Court Reporters (98304)
Asotin, WA Court Reporters (99402)
Auburn, WA Court Reporters (98001)
Bainbridge Island, WA Court Reporters (98110)
Baring, WA Court Reporters (98224)
Battle Ground, WA Court Reporters (98604)
Bay Center, WA Court Reporters (98527)
Beaver, WA Court Reporters (98305)
Belfair, WA Court Reporters (98528)
Bellevue, WA Court Reporters (98004)
Bellingham, WA Court Reporters (98225)
Belmont, WA Court Reporters (99104)
Benge, WA Court Reporters (99105)
Benton City, WA Court Reporters (99320)
Beverly, WA Court Reporters (99321)
Bickleton, WA Court Reporters (99322)
Bingen, WA Court Reporters (98605)
Black Diamond, WA Court Reporters (98010)
Blaine, WA Court Reporters (98230)
Blakely Island, WA Court Reporters (98222)
Bothell, WA Court Reporters (98011)
Bow, WA Court Reporters (98232)
Boyds, WA Court Reporters (99107)
Bremerton, WA Court Reporters (98310)
Brewster, WA Court Reporters (98812)
Bridgeport, WA Court Reporters (98813)
Brinnon, WA Court Reporters (98320)
Brownstown, WA Court Reporters (98920)
Brush Prairie, WA Court Reporters (98606)
Buckley, WA Court Reporters (98321)
Bucoda, WA Court Reporters (98530)
Buena, WA Court Reporters (98921)
Burbank, WA Court Reporters (99323)
Burley, WA Court Reporters (98322)
Burlington, WA Court Reporters (98233)
Burton, WA Court Reporters (98013)
Camano Island, WA Court Reporters (98282)
Camas, WA Court Reporters (98607)
Camp Murray, WA Court Reporters (98430)
Carbonado, WA Court Reporters (98323)
Carlsborg, WA Court Reporters (98324)
Carlton, WA Court Reporters (98814)
Carnation, WA Court Reporters (98014)
Carrolls, WA Court Reporters (98609)
Carson, WA Court Reporters (98610)
Cashmere, WA Court Reporters (98815)
Castle Rock, WA Court Reporters (98611)
Cathlamet, WA Court Reporters (98612)
Centerville, WA Court Reporters (98613)
Centralia, WA Court Reporters (98531)
Chattaroy, WA Court Reporters (99003)
Chehalis, WA Court Reporters (98532)
Chelan, WA Court Reporters (98816)
Chelan Falls, WA Court Reporters (98817)
Cheney, WA Court Reporters (99004)
Chewelah, WA Court Reporters (99109)
Chimacum, WA Court Reporters (98325)
Chinook, WA Court Reporters (98614)
Cinebar, WA Court Reporters (98533)
Clallam Bay, WA Court Reporters (98326)
Clarkston, WA Court Reporters (99403)
Clayton, WA Court Reporters (99110)
Cle Elum, WA Court Reporters (98922)
Clearlake, WA Court Reporters (98235)
Clinton, WA Court Reporters (98236)
Colbert, WA Court Reporters (99005)
Colfax, WA Court Reporters (99111)
College Place, WA Court Reporters (99324)
Colton, WA Court Reporters (99113)
Colville, WA Court Reporters (99114)
Conconully, WA Court Reporters (98819)
Concrete, WA Court Reporters (98237)
Connell, WA Court Reporters (99326)
Conway, WA Court Reporters (98238)
Copalis Beach, WA Court Reporters (98535)
Copalis Crossing, WA Court Reporters (98536)
Cosmopolis, WA Court Reporters (98537)
Cougar, WA Court Reporters (98616)
Coulee City, WA Court Reporters (99115)
Coulee Dam, WA Court Reporters (99116)
Coupeville, WA Court Reporters (98239)
Cowiche, WA Court Reporters (98923)
Creston, WA Court Reporters (99117)
Cunningham, WA Court Reporters (99327)
Curlew, WA Court Reporters (99118)
Curtis, WA Court Reporters (98538)
Cusick, WA Court Reporters (99119)
Custer, WA Court Reporters (98240)
Dallesport, WA Court Reporters (98617)
Danville, WA Court Reporters (99121)
Darrington, WA Court Reporters (98241)
Davenport, WA Court Reporters (99122)
Dayton, WA Court Reporters (99328)
Deer Harbor, WA Court Reporters (98243)
Deer Park, WA Court Reporters (99006)
Deming, WA Court Reporters (98244)
Dixie, WA Court Reporters (99329)
Doty, WA Court Reporters (98539)
Dryden, WA Court Reporters (98821)
Dupont, WA Court Reporters (98327)
Duvall, WA Court Reporters (98019)
East Olympia, WA Court Reporters (98540)
East Wenatchee, WA Court Reporters (98802)
Easton, WA Court Reporters (98925)
Eastsound, WA Court Reporters (98245)
Eatonville, WA Court Reporters (98328)
Edmonds, WA Court Reporters (98020)
Edwall, WA Court Reporters (99008)
Elbe, WA Court Reporters (98330)
Electric City, WA Court Reporters (99123)
Elk, WA Court Reporters (99009)
Ellensburg, WA Court Reporters (98926)
Elma, WA Court Reporters (98541)
Elmer City, WA Court Reporters (99124)
Eltopia, WA Court Reporters (99330)
Endicott, WA Court Reporters (99125)
Entiat, WA Court Reporters (98822)
Enumclaw, WA Court Reporters (98022)
Ephrata, WA Court Reporters (98823)
Ethel, WA Court Reporters (98542)
Evans, WA Court Reporters (99126)
Everett, WA Court Reporters (98201)
Everson, WA Court Reporters (98247)
Fairchild Air Force Base, WA Court Reporters (99011)
Fairfield, WA Court Reporters (99012)
Fall City, WA Court Reporters (98024)
Farmington, WA Court Reporters (99128)
Federal Way, WA Court Reporters (98003)
Ferndale, WA Court Reporters (98248)
Ford, WA Court Reporters (99013)
Forks, WA Court Reporters (98331)
Four Lakes, WA Court Reporters (99014)
Fox Island, WA Court Reporters (98333)
Freeland, WA Court Reporters (98249)
Freeman, WA Court Reporters (99015)
Friday Harbor, WA Court Reporters (98250)
Fruitland, WA Court Reporters (99129)
Galvin, WA Court Reporters (98544)
Garfield, WA Court Reporters (99130)
George, WA Court Reporters (98824)
Gifford, WA Court Reporters (99131)
Gig Harbor, WA Court Reporters (98329)
Glenoma, WA Court Reporters (98336)
Glenwood, WA Court Reporters (98619)
Gold Bar, WA Court Reporters (98251)
Goldendale, WA Court Reporters (98620)
Goose Prairie, WA Court Reporters (98929)
Graham, WA Court Reporters (98338)
Grand Coulee, WA Court Reporters (99133)
Grandview, WA Court Reporters (98930)
Granger, WA Court Reporters (98932)
Granite Falls, WA Court Reporters (98252)
Grapeview, WA Court Reporters (98546)
Grayland, WA Court Reporters (98547)
Grays River, WA Court Reporters (98621)
Greenacres, WA Court Reporters (99016)
Greenbank, WA Court Reporters (98253)
Hamilton, WA Court Reporters (98255)
Hansville, WA Court Reporters (98340)
Harrah, WA Court Reporters (98933)
Harrington, WA Court Reporters (99134)
Hartline, WA Court Reporters (99135)
Hatton, WA Court Reporters (99332)
Hay, WA Court Reporters (99136)
Heisson, WA Court Reporters (98622)
Hobart, WA Court Reporters (98025)
Hoodsport, WA Court Reporters (98548)
Hooper, WA Court Reporters (99333)
Hoquiam, WA Court Reporters (98550)
Humptulips, WA Court Reporters (98552)
Hunters, WA Court Reporters (99137)
Husum, WA Court Reporters (98623)
Ilwaco, WA Court Reporters (98624)
Inchelium, WA Court Reporters (99138)
Index, WA Court Reporters (98256)
Indianola, WA Court Reporters (98342)
Ione, WA Court Reporters (99139)
Issaquah, WA Court Reporters (98027)
Joyce, WA Court Reporters (98343)
Kahlotus, WA Court Reporters (99335)
Kalama, WA Court Reporters (98625)
Kapowsin, WA Court Reporters (98344)
Keller, WA Court Reporters (99140)
Kelso, WA Court Reporters (98626)
Kenmore, WA Court Reporters (98028)
Kennewick, WA Court Reporters (99336)
Kent, WA Court Reporters (98030)
Kettle Falls, WA Court Reporters (99141)
Keyport, WA Court Reporters (98345)
Kingston, WA Court Reporters (98346)
Kirkland, WA Court Reporters (98033)
Kittitas, WA Court Reporters (98934)
Klickitat, WA Court Reporters (98628)
La Center, WA Court Reporters (98629)
La Conner, WA Court Reporters (98257)
La Grande, WA Court Reporters (98348)
La Push, WA Court Reporters (98350)
Lacey, WA Court Reporters (98503)
Lacrosse, WA Court Reporters (99143)
Lake Stevens, WA Court Reporters (98258)
Lakebay, WA Court Reporters (98349)
Lakewood, WA Court Reporters (98439)
Lamona, WA Court Reporters (99144)
Lamont, WA Court Reporters (99017)
Langley, WA Court Reporters (98260)
Latah, WA Court Reporters (99018)
Laurier, WA Court Reporters (99146)
Leavenworth, WA Court Reporters (98826)
Lebam, WA Court Reporters (98554)
Liberty Lake, WA Court Reporters (99019)
Lilliwaup, WA Court Reporters (98555)
Lincoln, WA Court Reporters (99147)
Lind, WA Court Reporters (99341)
Littlerock, WA Court Reporters (98556)
Long Beach, WA Court Reporters (98631)
Longbranch, WA Court Reporters (98351)
Longmire, WA Court Reporters (98397)
Longview, WA Court Reporters (98632)
Loomis, WA Court Reporters (98827)
Loon Lake, WA Court Reporters (99148)
Lopez Island, WA Court Reporters (98261)
Lummi Island, WA Court Reporters (98262)
Lyle, WA Court Reporters (98635)
Lyman, WA Court Reporters (98263)
Lynden, WA Court Reporters (98264)
Lynnwood, WA Court Reporters (98036)
Mabton, WA Court Reporters (98935)
Malaga, WA Court Reporters (98828)
Malden, WA Court Reporters (99149)
Malo, WA Court Reporters (99150)
Malone, WA Court Reporters (98559)
Malott, WA Court Reporters (98829)
Manchester, WA Court Reporters (98353)
Mansfield, WA Court Reporters (98830)
Manson, WA Court Reporters (98831)
Maple Falls, WA Court Reporters (98266)
Maple Valley, WA Court Reporters (98038)
Marblemount, WA Court Reporters (98267)
Marcus, WA Court Reporters (99151)
Marlin, WA Court Reporters (98832)
Marshall, WA Court Reporters (99020)
Marysville, WA Court Reporters (98270)
Matlock, WA Court Reporters (98560)
Mattawa, WA Court Reporters (99349)
Mazama, WA Court Reporters (98833)
McChord Air Force Base, WA Court Reporters (98438)
McCleary, WA Court Reporters (98557)
McKenna, WA Court Reporters (98558)
Mead, WA Court Reporters (99021)
Medical Lake, WA Court Reporters (99022)
Medina, WA Court Reporters (98039)
Menlo, WA Court Reporters (98561)
Mercer Island, WA Court Reporters (98040)
Mesa, WA Court Reporters (99343)
Metaline, WA Court Reporters (99152)
Metaline Falls, WA Court Reporters (99153)
Methow, WA Court Reporters (98834)
Mica, WA Court Reporters (99023)
Milton, WA Court Reporters (98354)
Mineral, WA Court Reporters (98355)
Moclips, WA Court Reporters (98562)
Mohler, WA Court Reporters (99154)
Monitor, WA Court Reporters (98836)
Monroe, WA Court Reporters (98272)
Montesano, WA Court Reporters (98563)
Morton, WA Court Reporters (98356)
Moses Lake, WA Court Reporters (98837)
Mossyrock, WA Court Reporters (98564)
Mount Vernon, WA Court Reporters (98273)
Mountlake Terrace, WA Court Reporters (98043)
Moxee, WA Court Reporters (98936)
Mukilteo, WA Court Reporters (98275)
Naches, WA Court Reporters (98937)
Nahcotta, WA Court Reporters (98637)
Napavine, WA Court Reporters (98565)
Naselle, WA Court Reporters (98638)
Neah Bay, WA Court Reporters (98357)
Neilton, WA Court Reporters (98566)
Nespelem, WA Court Reporters (99155)
Newman Lake, WA Court Reporters (99025)
Newport, WA Court Reporters (99156)
Nine Mile Falls, WA Court Reporters (99026)
Nooksack, WA Court Reporters (98276)
Nordland, WA Court Reporters (98358)
North Bend, WA Court Reporters (98045)
North Bonneville, WA Court Reporters (98639)
North Lakewood, WA Court Reporters (98259)
Northport, WA Court Reporters (99157)
Oak Harbor, WA Court Reporters (98277)
Oakesdale, WA Court Reporters (99158)
Oakville, WA Court Reporters (98568)
Ocean Park, WA Court Reporters (98640)
Ocean Shores, WA Court Reporters (98569)
Odessa, WA Court Reporters (99159)
Okanogan, WA Court Reporters (98840)
Olalla, WA Court Reporters (98359)
Olga, WA Court Reporters (98279)
Olympia, WA Court Reporters (98501)
Omak, WA Court Reporters (98841)
Onalaska, WA Court Reporters (98570)
Orcas, WA Court Reporters (98280)
Orient, WA Court Reporters (99160)
Orondo, WA Court Reporters (98843)
Oroville, WA Court Reporters (98844)
Orting, WA Court Reporters (98360)
Othello, WA Court Reporters (99344)
Otis Orchards, WA Court Reporters (99027)
Outlook, WA Court Reporters (98938)
Oysterville, WA Court Reporters (98641)
Pacific, WA Court Reporters (98047)
Pacific Beach, WA Court Reporters (98571)
Packwood, WA Court Reporters (98361)
Palisades, WA Court Reporters (98845)
Palouse, WA Court Reporters (99161)
Paradise Inn, WA Court Reporters (98398)
Parker, WA Court Reporters (98939)
Pasco, WA Court Reporters (99301)
Pateros, WA Court Reporters (98846)
Paterson, WA Court Reporters (99345)
Pe Ell, WA Court Reporters (98572)
Peshastin, WA Court Reporters (98847)
Plymouth, WA Court Reporters (99346)
Point Roberts, WA Court Reporters (98281)
Pomeroy, WA Court Reporters (99347)
Port Angeles, WA Court Reporters (98362)
Port Gamble, WA Court Reporters (98364)
Port Hadlock, WA Court Reporters (98339)
Port Ludlow, WA Court Reporters (98365)
Port Orchard, WA Court Reporters (98366)
Port Townsend, WA Court Reporters (98368)
Poulsbo, WA Court Reporters (98370)
Prescott, WA Court Reporters (99348)
Preston, WA Court Reporters (98050)
Prosser, WA Court Reporters (99350)
Pullman, WA Court Reporters (99163)
Puyallup, WA Court Reporters (98371)
Quilcene, WA Court Reporters (98376)
Quinault, WA Court Reporters (98575)
Quincy, WA Court Reporters (98848)
Rainier, WA Court Reporters (98576)
Randle, WA Court Reporters (98377)
Ravensdale, WA Court Reporters (98051)
Raymond, WA Court Reporters (98577)
Reardan, WA Court Reporters (99029)
Redmond, WA Court Reporters (98052)
Redondo, WA Court Reporters (98054)
Renton, WA Court Reporters (98055)
Republic, WA Court Reporters (99166)
Retsil, WA Court Reporters (98378)
Rice, WA Court Reporters (99167)
Richland, WA Court Reporters (99352)
Ridgefield, WA Court Reporters (98642)
Ritzville, WA Court Reporters (99169)
Riverside, WA Court Reporters (98849)
Rochester, WA Court Reporters (98579)
Rock Island, WA Court Reporters (98850)
Rockford, WA Court Reporters (99030)
Rockport, WA Court Reporters (98283)
Rollingbay, WA Court Reporters (98061)
Ronald, WA Court Reporters (98940)
Roosevelt, WA Court Reporters (99356)
Rosalia, WA Court Reporters (99170)
Rosburg, WA Court Reporters (98643)
Roslyn, WA Court Reporters (98941)
Roy, WA Court Reporters (98580)
Royal City, WA Court Reporters (99357)
Ryderwood, WA Court Reporters (98581)
Saint John, WA Court Reporters (99127)
Salkum, WA Court Reporters (98582)
Sammamish, WA Court Reporters (98074)
Satsop, WA Court Reporters (98583)
Seabeck, WA Court Reporters (98380)
Seahurst, WA Court Reporters (98062)
Seattle, WA Court Reporters (98101)
Seaview, WA Court Reporters (98644)
Sedro Woolley, WA Court Reporters (98284)
Sekiu, WA Court Reporters (98381)
Selah, WA Court Reporters (98942)
Sequim, WA Court Reporters (98382)
Shaw Island, WA Court Reporters (98286)
Shelton, WA Court Reporters (98584)
Silvana, WA Court Reporters (98287)
Silver Creek, WA Court Reporters (98585)
Silverdale, WA Court Reporters (98315)
Silverlake, WA Court Reporters (98645)
Skamokawa, WA Court Reporters (98647)
Skykomish, WA Court Reporters (98288)
Snohomish, WA Court Reporters (98290)
Snoqualmie, WA Court Reporters (98065)
Snoqualmie Pass, WA Court Reporters (98068)
Soap Lake, WA Court Reporters (98851)
South Bend, WA Court Reporters (98586)
South Cle Elum, WA Court Reporters (98943)
South Colby, WA Court Reporters (98384)
South Prairie, WA Court Reporters (98385)
Southworth, WA Court Reporters (98386)
Spanaway, WA Court Reporters (98387)
Spangle, WA Court Reporters (99031)
Spokane, WA Court Reporters (99201)
Sprague, WA Court Reporters (99032)
Springdale, WA Court Reporters (99173)
Stanwood, WA Court Reporters (98292)
Starbuck, WA Court Reporters (99359)
Startup, WA Court Reporters (98293)
Stehekin, WA Court Reporters (98852)
Steilacoom, WA Court Reporters (98388)
Steptoe, WA Court Reporters (99174)
Stevenson, WA Court Reporters (98648)
Stratford, WA Court Reporters (98853)
Sultan, WA Court Reporters (98294)
Sumas, WA Court Reporters (98295)
Sumner, WA Court Reporters (98352)
Sunnyside, WA Court Reporters (98944)
Suquamish, WA Court Reporters (98392)
Tacoma, WA Court Reporters (98401)
Taholah, WA Court Reporters (98587)
Tahuya, WA Court Reporters (98588)
Tekoa, WA Court Reporters (99033)
Tenino, WA Court Reporters (98589)
Thornton, WA Court Reporters (99176)
Thorp, WA Court Reporters (98946)
Tieton, WA Court Reporters (98947)
Tokeland, WA Court Reporters (98590)
Toledo, WA Court Reporters (98591)
Tonasket, WA Court Reporters (98855)
Toppenish, WA Court Reporters (98948)
Touchet, WA Court Reporters (99360)
Toutle, WA Court Reporters (98649)
Tracyton, WA Court Reporters (98393)
Trout Lake, WA Court Reporters (98650)
Tumtum, WA Court Reporters (99034)
Tumwater, WA Court Reporters (98511)
Twisp, WA Court Reporters (98856)
Underwood, WA Court Reporters (98651)
Union, WA Court Reporters (98592)
Uniontown, WA Court Reporters (99179)
University Place, WA Court Reporters (98467)
Usk, WA Court Reporters (99180)
Vader, WA Court Reporters (98593)
Valley, WA Court Reporters (99181)
Valleyford, WA Court Reporters (99036)
Vancouver, WA Court Reporters (98660)
Vantage, WA Court Reporters (98950)
Vashon, WA Court Reporters (98070)
Vaughn, WA Court Reporters (98394)
Veradale, WA Court Reporters (99037)
Wahkiacus, WA Court Reporters (98670)
Waitsburg, WA Court Reporters (99361)
Waldron, WA Court Reporters (98297)
Walla Walla, WA Court Reporters (99362)
Wallula, WA Court Reporters (99363)
Wapato, WA Court Reporters (98951)
Warden, WA Court Reporters (98857)
Washougal, WA Court Reporters (98671)
Washtucna, WA Court Reporters (99371)
Waterville, WA Court Reporters (98858)
Wauconda, WA Court Reporters (98859)
Wauna, WA Court Reporters (98395)
Waverly, WA Court Reporters (99039)
Wellpinit, WA Court Reporters (99040)
Wenatchee, WA Court Reporters (98801)
West Richland, WA Court Reporters (99353)
Westport, WA Court Reporters (98595)
White Salmon, WA Court Reporters (98672)
White Swan, WA Court Reporters (98952)
Wilbur, WA Court Reporters (99185)
Wilkeson, WA Court Reporters (98396)
Wilson Creek, WA Court Reporters (98860)
Winlock, WA Court Reporters (98596)
Winthrop, WA Court Reporters (98862)
Wishram, WA Court Reporters (98673)
Woodinville, WA Court Reporters (98072)
Woodland, WA Court Reporters (98674)
Yacolt, WA Court Reporters (98675)
Yakima, WA Court Reporters (98901)
Yelm, WA Court Reporters (98597)
Zillah, WA Court Reporters (98953)