West Virginia Court Reporters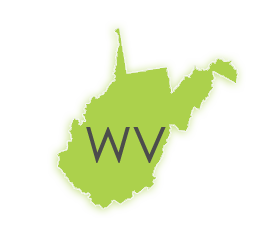 Book A Real Time West Virginia Court Reporter
What Is Real Time Ready Court Reporting?
Discovery Litigation Services offers a one-stop-shop for your litigation needs. We stop at nothing to bring you the most feature-rich solutions to eliminate virtually every obstacle, headache, or pain point you can encounter.
Founded on the back of 20+ years of industry experience, Discovery is able to operate with an expertise that transcends most; a standard and level of commitment unrivalled by our industry peers. Your choice of West Virginia court reporter does not have to be limited by geography. Utilizing advanced streaming technology, we will beam to you the perfect stenographer for the job. Our service doesn't end at court reporting nor with our arsenal of litigation services. We can help you reach a resolution through a variety of means.
Our Court Reporters are equipped with the necessary technologies to offer video streaming enabled, Real Time Reporting providing you the power to to oversee depositions from anywhere you have an internet connection. You are at the controls making it easy to stay in budget. Complete transparency on all invoicing ensures you will never pay for extraneous products and services.
Realtime Ready Court Reporting empowers you through immediacy and accuracy. With a direct feed from the court reporter, you get an on the fly translation from shorthand into easy to read English.
What Are The Benefits Of West Virginia Court Reporting With Discovery Litigation Services?
Remote Deposition - Court Reporters Anywhere In The World
There is nowhere too remote to depose! Our primary belief is eliminating the barriers to high quality legal services starting first with geography. Modern tech enables us to virtually teleport decades of experience straight onto your team at a drop of the hat.
The Discovery Litigation Services interpreters are ready and waiting to work for you anywhere in the world. There is no deposition too remote. Discovery's streamable court reporters provide you accurate transcripts no matter where your deposition is set.
Our stable of experienced court reporters coupled with high speed streaming technology ensures there is always someone available for you. If you have an internet connection, we can get you what you need.
Applying modern technologies in the legal world brings you flexibility and time saving solutions with unparalleled access to experienced interpreters (court reporters, mediators, arbitrators, legal videographers, document review attorneys, and legal professionals).
Discovery Litigation Services is committed to simplifying access to the highest quality legal solutions. Quality shouldn't be dependent on budget size, connections, or location.
Discovery Litigation Services brings high quality legal services to your deposition anywhere in the world in any language that is needed. From court reporting and interpreting to legal videographers and document review attorneys, we will cover every aspect of your deposition.
How Do I Get A West Virginia Court Reporter Now?
Click Click Schedule Now.
Getting started is as easy as uploading your deposition through our secure, online deposition scheduling platform. Just fill out a few short fields and click "upload now".
24 Hour Phone and Email
We are standing by to take your call. Whether you are ready to schedule a deposition or have a few questions you'd like clarified, our team of experts can take your call.
Call (855) 622-7709
Email info@discoverylit.com
Live Chat Us Today!
Talk to a human and get a response right now with our integrated Live Chat feature located at the bottom righthand corner of your screen. Connect immediately to our Regional Litigation Consultant who's ready handle anything from a simple question to a complex scheduling arrangement.
This Is What You'll Get From Discovery Litigation Services
Get The Most Up-to-date technology
Discovery Litigation Services offers the most up to date technological solutions on the market. The seamless integration of cloud based digital technology gives you a superior level of control, immediacy, and security.
With 24-hour access to all of your deposition videos, exhibits, and invoices through Discovery's secure web enabled repository and easy one-click deposition scheduling you'd swear you have your own Wormholes, Teleports, And Genies. Need to share a quick clip of your depo? Just reach in and grab it.
Want high level secure access to manage your budget? Just click and you're at your command center. Need to loop in an out of state party to the live deposition? We make it possible anywhere there is an internet connection - from your smartphone, tablet, or computer.
You have the power to traverse space without travel costs and with the ease and immediacy of an on-demand Netflix video. Make Discovery Litigation Services your secret weapon by scheduling your deposition and start enjoying an easier way to get things done.
Eliminate the paperwork and go digital. The Discovery Litigation Service repository provides a secure cloud based solution to managing everything from simple invoices and statements to live streaming your deposition to a remote location.
The Discovery Litigation Services platform is your silver bullet in defeating inefficiency, in managing costs, and collaborating with your entire team seamlessly and without hiccups.
Do You Have Questions? We Have Answers.
24 Hour Phone and Email
Call (855) 622-7709
Email info@discoverylit.com
Live Chat Us Now!
Get A response right now with our Live Chat feature in the bottom right hand corner of your screen. Get immediately connected to our Regional Litigation Consultant who can handle anything from a simple question to a complex scheduling arrangement.
Discovery Litigation Services knows you have options with your litigation services. We are here to provide superior service, all the time, every time.
From finding a conference room to host your deposition to staffing it with a skilled court reporter, videographer and interpreter, Discovery Litigation Services will go above and beyond to fulfill your needs. We understand the importance of getting it done right. In our business, there is no margin for error.
Call Discovery at (855) 847-0999. See for yourself why so many call us their reporting company.
Schedule Your Deposition Now!
West Virginia Court Reporting Available In:
City Name
Accoville, WV Court Reporters (25606)
Adrian, WV Court Reporters (26210)
Advent, WV Court Reporters (25231)
Albright, WV Court Reporters (26519)
Alderson, WV Court Reporters (24910)
Alkol, WV Court Reporters (25501)
Allen Junction, WV Court Reporters (25810)
Alloy, WV Court Reporters (25002)
Alma, WV Court Reporters (26320)
Alum Bridge, WV Court Reporters (26321)
Alum Creek, WV Court Reporters (25003)
Ameagle, WV Court Reporters (25004)
Amherstdale, WV Court Reporters (25607)
Amigo, WV Court Reporters (25811)
Amma, WV Court Reporters (25005)
Anawalt, WV Court Reporters (24808)
Anmoore, WV Court Reporters (26323)
Ansted, WV Court Reporters (25812)
Apple Grove, WV Court Reporters (25502)
Arbovale, WV Court Reporters (24915)
Arnett, WV Court Reporters (25007)
Arnoldsburg, WV Court Reporters (25234)
Arthurdale, WV Court Reporters (26520)
Artie, WV Court Reporters (25008)
Asbury, WV Court Reporters (24916)
Ashford, WV Court Reporters (25009)
Ashton, WV Court Reporters (25503)
Athens, WV Court Reporters (24712)
Auburn, WV Court Reporters (26325)
Augusta, WV Court Reporters (26704)
Aurora, WV Court Reporters (26705)
Auto, WV Court Reporters (24917)
Avondale, WV Court Reporters (24811)
Baisden, WV Court Reporters (25608)
Baker, WV Court Reporters (26801)
Bakerton, WV Court Reporters (25410)
Bald Knob, WV Court Reporters (25010)
Ballard, WV Court Reporters (24918)
Bancroft, WV Court Reporters (25011)
Barboursville, WV Court Reporters (25504)
Barrackville, WV Court Reporters (26559)
Bartley, WV Court Reporters (24813)
Bartow, WV Court Reporters (24920)
Baxter, WV Court Reporters (26560)
Bayard, WV Court Reporters (26707)
Beaver, WV Court Reporters (25813)
Beckley, WV Court Reporters (25801)
Beech Bottom, WV Court Reporters (26030)
Beeson, WV Court Reporters (24714)
Belington, WV Court Reporters (26250)
Belle, WV Court Reporters (25015)
Belleville, WV Court Reporters (26133)
Belmont, WV Court Reporters (26134)
Belva, WV Court Reporters (26656)
Benwood, WV Court Reporters (26031)
Berea, WV Court Reporters (26327)
Bergoo, WV Court Reporters (26298)
Berkeley Springs, WV Court Reporters (25411)
Berwind, WV Court Reporters (24815)
Bethany, WV Court Reporters (26032)
Beverly, WV Court Reporters (26253)
Bickmore, WV Court Reporters (25019)
Big Bend, WV Court Reporters (26136)
Big Creek, WV Court Reporters (25505)
Big Run, WV Court Reporters (26561)
Big Sandy, WV Court Reporters (24816)
Big Springs, WV Court Reporters (26137)
Bim, WV Court Reporters (25021)
Birch River, WV Court Reporters (26610)
Blacksville, WV Court Reporters (26521)
Blair, WV Court Reporters (25022)
Bloomery, WV Court Reporters (26817)
Bloomingrose, WV Court Reporters (25024)
Blount, WV Court Reporters (25025)
Blue Creek, WV Court Reporters (25026)
Blue Jay, WV Court Reporters (25816)
Bluefield, WV Court Reporters (24701)
Bob White, WV Court Reporters (25028)
Bolt, WV Court Reporters (25817)
Bomont, WV Court Reporters (25030)
Boomer, WV Court Reporters (25031)
Borderland, WV Court Reporters (25665)
Bowden, WV Court Reporters (26254)
Bradley, WV Court Reporters (25818)
Bradshaw, WV Court Reporters (24817)
Bramwell, WV Court Reporters (24715)
Branchland, WV Court Reporters (25506)
Brandywine, WV Court Reporters (26802)
Breeden, WV Court Reporters (25666)
Brenton, WV Court Reporters (24818)
Bretz, WV Court Reporters (26524)
Bridgeport, WV Court Reporters (26330)
Bristol, WV Court Reporters (26332)
Brohard, WV Court Reporters (26138)
Brownton, WV Court Reporters (26334)
Bruceton Mills, WV Court Reporters (26525)
Bruno, WV Court Reporters (25611)
Buckeye, WV Court Reporters (24924)
Buckhannon, WV Court Reporters (26201)
Bud, WV Court Reporters (24716)
Buffalo, WV Court Reporters (25033)
Bunker Hill, WV Court Reporters (25413)
Burlington, WV Court Reporters (26710)
Burnsville, WV Court Reporters (26335)
Burton, WV Court Reporters (26562)
Cabin Creek, WV Court Reporters (25035)
Cabins, WV Court Reporters (26855)
Cairo, WV Court Reporters (26337)
Caldwell, WV Court Reporters (24925)
Calvin, WV Court Reporters (26660)
Camden, WV Court Reporters (26338)
Camden on Gauley, WV Court Reporters (26208)
Cameron, WV Court Reporters (26033)
Camp Creek, WV Court Reporters (25820)
Cannelton, WV Court Reporters (25036)
Canvas, WV Court Reporters (26662)
Capels, WV Court Reporters (24820)
Capon Bridge, WV Court Reporters (26711)
Capon Springs, WV Court Reporters (26823)
Caretta, WV Court Reporters (24821)
Carolina, WV Court Reporters (26563)
Cass, WV Court Reporters (24927)
Cassville, WV Court Reporters (26527)
Cedar Grove, WV Court Reporters (25039)
Cedarville, WV Court Reporters (26611)
Center Point, WV Court Reporters (26339)
Ceredo, WV Court Reporters (25507)
Chapmanville, WV Court Reporters (25508)
Charles Town, WV Court Reporters (25414)
Charleston, WV Court Reporters (25301)
Charlton Heights, WV Court Reporters (25040)
Charmco, WV Court Reporters (25958)
Chattaroy, WV Court Reporters (25667)
Chauncey, WV Court Reporters (25612)
Chester, WV Court Reporters (26034)
Chloe, WV Court Reporters (25235)
Circleville, WV Court Reporters (26804)
Clarksburg, WV Court Reporters (26301)
Clay, WV Court Reporters (25043)
Clear Creek, WV Court Reporters (25044)
Clear Fork, WV Court Reporters (24822)
Clendenin, WV Court Reporters (25045)
Cleveland, WV Court Reporters (26215)
Clio, WV Court Reporters (25046)
Clothier, WV Court Reporters (25047)
Coal City, WV Court Reporters (25823)
Coal Mountain, WV Court Reporters (24823)
Coalton, WV Court Reporters (26257)
Coalwood, WV Court Reporters (24824)
Colcord, WV Court Reporters (25048)
Colfax, WV Court Reporters (26566)
Colliers, WV Court Reporters (26035)
Comfort, WV Court Reporters (25049)
Cool Ridge, WV Court Reporters (25825)
Copen, WV Court Reporters (26615)
Cora, WV Court Reporters (25614)
Core, WV Court Reporters (26529)
Corinne, WV Court Reporters (25826)
Costa, WV Court Reporters (25051)
Cottageville, WV Court Reporters (25239)
Covel, WV Court Reporters (24719)
Cowen, WV Court Reporters (26206)
Coxs Mills, WV Court Reporters (26342)
Crab Orchard, WV Court Reporters (25827)
Craigsville, WV Court Reporters (26205)
Crawford, WV Court Reporters (26343)
Crawley, WV Court Reporters (24931)
Creston, WV Court Reporters (26141)
Crichton, WV Court Reporters (25961)
Crum, WV Court Reporters (25669)
Crumpler, WV Court Reporters (24825)
Cucumber, WV Court Reporters (24826)
Culloden, WV Court Reporters (25510)
Cyclone, WV Court Reporters (24827)
Dailey, WV Court Reporters (26259)
Dallas, WV Court Reporters (26036)
Danese, WV Court Reporters (25831)
Daniels, WV Court Reporters (25832)
Danville, WV Court Reporters (25053)
Davin, WV Court Reporters (25617)
Davis, WV Court Reporters (26260)
Davisville, WV Court Reporters (26142)
Davy, WV Court Reporters (24828)
Dawes, WV Court Reporters (25054)
Deep Water, WV Court Reporters (25057)
Delbarton, WV Court Reporters (25670)
Dellslow, WV Court Reporters (26531)
Delray, WV Court Reporters (26714)
Diana, WV Court Reporters (26217)
Dille, WV Court Reporters (26617)
Dingess, WV Court Reporters (25671)
Dixie, WV Court Reporters (25059)
Dorothy, WV Court Reporters (25060)
Dothan, WV Court Reporters (25833)
Drennen, WV Court Reporters (26667)
Dry Creek, WV Court Reporters (25062)
Drybranch, WV Court Reporters (25061)
Dryfork, WV Court Reporters (26263)
Duck, WV Court Reporters (25063)
Dunbar, WV Court Reporters (25064)
Dunlow, WV Court Reporters (25511)
Dunmore, WV Court Reporters (24934)
Durbin, WV Court Reporters (26264)
East Bank, WV Court Reporters (25067)
East Lynn, WV Court Reporters (25512)
Eccles, WV Court Reporters (25836)
Eckman, WV Court Reporters (24829)
Edgarton, WV Court Reporters (25672)
Edmond, WV Court Reporters (25837)
Eglon, WV Court Reporters (26716)
Elbert, WV Court Reporters (24830)
Eleanor, WV Court Reporters (25070)
Elizabeth, WV Court Reporters (26143)
Elk Garden, WV Court Reporters (26717)
Elkhorn, WV Court Reporters (24831)
Elkins, WV Court Reporters (26241)
Elkview, WV Court Reporters (25071)
Ellamore, WV Court Reporters (26267)
Ellenboro, WV Court Reporters (26346)
Elton, WV Court Reporters (25965)
Enterprise, WV Court Reporters (26568)
Erbacon, WV Court Reporters (26203)
Eskdale, WV Court Reporters (25075)
Ethel, WV Court Reporters (25076)
Evans, WV Court Reporters (25241)
Exchange, WV Court Reporters (26619)
Fairdale, WV Court Reporters (25839)
Fairlea, WV Court Reporters (24902)
Fairmont, WV Court Reporters (26554)
Fairview, WV Court Reporters (26570)
Falling Rock, WV Court Reporters (25079)
Falling Waters, WV Court Reporters (25419)
Fanrock, WV Court Reporters (24834)
Farmington, WV Court Reporters (26571)
Fayetteville, WV Court Reporters (25840)
Fenwick, WV Court Reporters (26202)
Fisher, WV Court Reporters (26818)
Flat Top, WV Court Reporters (25841)
Flatwoods, WV Court Reporters (26621)
Flemington, WV Court Reporters (26347)
Follansbee, WV Court Reporters (26037)
Folsom, WV Court Reporters (26348)
Forest Hill, WV Court Reporters (24935)
Fort Ashby, WV Court Reporters (26719)
Fort Gay, WV Court Reporters (25514)
Fort Spring, WV Court Reporters (24936)
Foster, WV Court Reporters (25081)
Four States, WV Court Reporters (26572)
Frametown, WV Court Reporters (26623)
Frankford, WV Court Reporters (24938)
Franklin, WV Court Reporters (26807)
Fraziers Bottom, WV Court Reporters (25082)
Freeman, WV Court Reporters (24724)
French Creek, WV Court Reporters (26218)
Frenchton, WV Court Reporters (26219)
Friendly, WV Court Reporters (26146)
Gallagher, WV Court Reporters (25083)
Gallipolis Ferry, WV Court Reporters (25515)
Galloway, WV Court Reporters (26349)
Gandeeville, WV Court Reporters (25243)
Gap Mills, WV Court Reporters (24941)
Gary, WV Court Reporters (24836)
Gassaway, WV Court Reporters (26624)
Gauley Bridge, WV Court Reporters (25085)
Gay, WV Court Reporters (25244)
Genoa, WV Court Reporters (25517)
Gerrardstown, WV Court Reporters (25420)
Ghent, WV Court Reporters (25843)
Gilbert, WV Court Reporters (25621)
Gilboa, WV Court Reporters (26671)
Given, WV Court Reporters (25245)
Glady, WV Court Reporters (26268)
Glasgow, WV Court Reporters (25086)
Glen, WV Court Reporters (25088)
Glen Dale, WV Court Reporters (26038)
Glen Daniel, WV Court Reporters (25844)
Glen Easton, WV Court Reporters (26039)
Glen Ferris, WV Court Reporters (25090)
Glen Fork, WV Court Reporters (25845)
Glen Jean, WV Court Reporters (25846)
Glen Morgan, WV Court Reporters (25847)
Glen Rogers, WV Court Reporters (25848)
Glen White, WV Court Reporters (25849)
Glengary, WV Court Reporters (25421)
Glenville, WV Court Reporters (26351)
Glenwood, WV Court Reporters (25520)
Gordon, WV Court Reporters (25093)
Gormania, WV Court Reporters (26720)
Grafton, WV Court Reporters (26354)
Grant Town, WV Court Reporters (26574)
Grantsville, WV Court Reporters (26147)
Granville, WV Court Reporters (26534)
Grassy Meadows, WV Court Reporters (24943)
Great Cacapon, WV Court Reporters (25422)
Green Bank, WV Court Reporters (24944)
Green Spring, WV Court Reporters (26722)
Green Sulphur Springs, WV Court Reporters (25966)
Greenville, WV Court Reporters (24945)
Griffithsville, WV Court Reporters (25521)
Gypsy, WV Court Reporters (26361)
Hacker Valley, WV Court Reporters (26222)
Halltown, WV Court Reporters (25423)
Hambleton, WV Court Reporters (26269)
Hamlin, WV Court Reporters (25523)
Handley, WV Court Reporters (25102)
Hanover, WV Court Reporters (24839)
Hansford, WV Court Reporters (25103)
Harman, WV Court Reporters (26270)
Harper, WV Court Reporters (25851)
Harpers Ferry, WV Court Reporters (25425)
Harrisville, WV Court Reporters (26362)
Hartford, WV Court Reporters (25247)
Harts, WV Court Reporters (25524)
Haywood, WV Court Reporters (26366)
Heaters, WV Court Reporters (26627)
Hedgesville, WV Court Reporters (25427)
Helen, WV Court Reporters (25853)
Helvetia, WV Court Reporters (26224)
Hemphill, WV Court Reporters (24842)
Henderson, WV Court Reporters (25106)
Hendricks, WV Court Reporters (26271)
Henlawson, WV Court Reporters (25624)
Hensley, WV Court Reporters (24843)
Hepzibah, WV Court Reporters (26369)
Herndon, WV Court Reporters (24726)
Hernshaw, WV Court Reporters (25107)
Hewett, WV Court Reporters (25108)
Hiawatha, WV Court Reporters (24729)
Hico, WV Court Reporters (25854)
High View, WV Court Reporters (26808)
Hillsboro, WV Court Reporters (24946)
Hilltop, WV Court Reporters (25855)
Hines, WV Court Reporters (25967)
Hinton, WV Court Reporters (25951)
Holden, WV Court Reporters (25625)
Hometown, WV Court Reporters (25109)
Horner, WV Court Reporters (26372)
Hugheston, WV Court Reporters (25110)
Hundred, WV Court Reporters (26575)
Huntington, WV Court Reporters (25701)
Hurricane, WV Court Reporters (25526)
Huttonsville, WV Court Reporters (26273)
Iaeger, WV Court Reporters (24844)
Idamay, WV Court Reporters (26576)
Ikes Fork, WV Court Reporters (24845)
Independence, WV Court Reporters (26374)
Indore, WV Court Reporters (25111)
Institute, WV Court Reporters (25112)
Inwood, WV Court Reporters (25428)
Ireland, WV Court Reporters (26376)
Isaban, WV Court Reporters (24846)
Itmann, WV Court Reporters (24847)
Ivydale, WV Court Reporters (25113)
Jacksonburg, WV Court Reporters (26377)
Jane Lew, WV Court Reporters (26378)
Jeffrey, WV Court Reporters (25114)
Jenkinjones, WV Court Reporters (24848)
Jesse, WV Court Reporters (24849)
Jodie, WV Court Reporters (26674)
Jolo, WV Court Reporters (24850)
Jonben, WV Court Reporters (25856)
Josephine, WV Court Reporters (25857)
Julian, WV Court Reporters (25529)
Jumping Branch, WV Court Reporters (25969)
Junction, WV Court Reporters (26824)
Junior, WV Court Reporters (26275)
Justice, WV Court Reporters (24851)
Kanawha Falls, WV Court Reporters (25115)
Kanawha Head, WV Court Reporters (26228)
Kearneysville, WV Court Reporters (25429)
Kegley, WV Court Reporters (24731)
Kellysville, WV Court Reporters (24732)
Kenna, WV Court Reporters (25248)
Kenova, WV Court Reporters (25530)
Kerens, WV Court Reporters (26276)
Kermit, WV Court Reporters (25674)
Keslers Cross Lanes, WV Court Reporters (26675)
Keyser, WV Court Reporters (26726)
Keystone, WV Court Reporters (24852)
Kiahsville, WV Court Reporters (25534)
Kieffer, WV Court Reporters (24950)
Kilsyth, WV Court Reporters (25859)
Kimball, WV Court Reporters (24853)
Kimberly, WV Court Reporters (25118)
Kincaid, WV Court Reporters (25119)
Kingmont, WV Court Reporters (26578)
Kingwood, WV Court Reporters (26537)
Kistler, WV Court Reporters (25628)
Kopperston, WV Court Reporters (24854)
Kyle, WV Court Reporters (24855)
Lahmansville, WV Court Reporters (26731)
Lake, WV Court Reporters (25121)
Lanark, WV Court Reporters (25860)
Lansing, WV Court Reporters (25862)
Lashmeet, WV Court Reporters (24733)
Lavalette, WV Court Reporters (25535)
Layland, WV Court Reporters (25864)
Le Roy, WV Court Reporters (25252)
Leckie, WV Court Reporters (24856)
Left Hand, WV Court Reporters (25251)
Leivasy, WV Court Reporters (26676)
Lenore, WV Court Reporters (25676)
Leon, WV Court Reporters (25123)
Lerona, WV Court Reporters (25971)
Lesage, WV Court Reporters (25537)
Leslie, WV Court Reporters (25972)
Lester, WV Court Reporters (25865)
Letart, WV Court Reporters (25253)
Levels, WV Court Reporters (25431)
Lewisburg, WV Court Reporters (24901)
Liberty, WV Court Reporters (25124)
Lindside, WV Court Reporters (24951)
Linn, WV Court Reporters (26384)
Little Birch, WV Court Reporters (26629)
Littleton, WV Court Reporters (26581)
Lizemores, WV Court Reporters (25125)
Lochgelly, WV Court Reporters (25866)
Logan, WV Court Reporters (25601)
London, WV Court Reporters (25126)
Lookout, WV Court Reporters (25868)
Looneyville, WV Court Reporters (25259)
Lorado, WV Court Reporters (25630)
Lorentz, WV Court Reporters (26229)
Lost City, WV Court Reporters (26810)
Lost Creek, WV Court Reporters (26385)
Lumberport, WV Court Reporters (26386)
Lyburn, WV Court Reporters (25632)
Lynco, WV Court Reporters (24857)
Maben, WV Court Reporters (25870)
Mabie, WV Court Reporters (26278)
Mabscott, WV Court Reporters (25871)
MacArthur, WV Court Reporters (25873)
Macfarlan, WV Court Reporters (26148)
Madison, WV Court Reporters (25130)
Maidsville, WV Court Reporters (26541)
Mallory, WV Court Reporters (25634)
Mammoth, WV Court Reporters (25132)
Man, WV Court Reporters (25635)
Mannington, WV Court Reporters (26582)
Marianna, WV Court Reporters (24859)
Marlinton, WV Court Reporters (24954)
Martinsburg, WV Court Reporters (25401)
Mason, WV Court Reporters (25260)
Masontown, WV Court Reporters (26542)
Matewan, WV Court Reporters (25678)
Matheny, WV Court Reporters (24860)
Mathias, WV Court Reporters (26812)
Matoaka, WV Court Reporters (24736)
Maxwelton, WV Court Reporters (24957)
Maybeury, WV Court Reporters (24861)
Maysel, WV Court Reporters (25133)
Maysville, WV Court Reporters (26833)
McGraws, WV Court Reporters (25875)
McMechen, WV Court Reporters (26040)
Meador, WV Court Reporters (25682)
Meadow Bridge, WV Court Reporters (25976)
Meadow Creek, WV Court Reporters (25977)
Meadowbrook, WV Court Reporters (26404)
Metz, WV Court Reporters (26585)
Miami, WV Court Reporters (25134)
Middlebourne, WV Court Reporters (26149)
Midkiff, WV Court Reporters (25540)
Midway, WV Court Reporters (25878)
Milam, WV Court Reporters (26838)
Mill Creek, WV Court Reporters (26280)
Millstone, WV Court Reporters (25261)
Millville, WV Court Reporters (25432)
Millwood, WV Court Reporters (25262)
Milton, WV Court Reporters (25541)
Minden, WV Court Reporters (25879)
Mineral Wells, WV Court Reporters (26120)
Moatsville, WV Court Reporters (26405)
Mohawk, WV Court Reporters (24862)
Monaville, WV Court Reporters (25636)
Montana Mines, WV Court Reporters (26586)
Montcalm, WV Court Reporters (24737)
Monterville, WV Court Reporters (26282)
Montgomery, WV Court Reporters (25136)
Montrose, WV Court Reporters (26283)
Moorefield, WV Court Reporters (26836)
Morgantown, WV Court Reporters (26501)
Moundsville, WV Court Reporters (26041)
Mount Alto, WV Court Reporters (25264)
Mount Carbon, WV Court Reporters (25139)
Mount Clare, WV Court Reporters (26408)
Mount Gay, WV Court Reporters (25637)
Mount Hope, WV Court Reporters (25880)
Mount Lookout, WV Court Reporters (26678)
Mount Nebo, WV Court Reporters (26679)
Mount Olive, WV Court Reporters (25185)
Mount Storm, WV Court Reporters (26739)
Mount Zion, WV Court Reporters (26151)
Mullens, WV Court Reporters (25882)
Munday, WV Court Reporters (26152)
Myra, WV Court Reporters (25544)
Nallen, WV Court Reporters (26680)
Naoma, WV Court Reporters (25140)
Napier, WV Court Reporters (26631)
Naugatuck, WV Court Reporters (25685)
Nebo, WV Court Reporters (25141)
Nellis, WV Court Reporters (25142)
Nemours, WV Court Reporters (24738)
Neola, WV Court Reporters (24961)
Nettie, WV Court Reporters (26681)
New Creek, WV Court Reporters (26743)
New Cumberland, WV Court Reporters (26047)
New Haven, WV Court Reporters (25265)
New Manchester, WV Court Reporters (26056)
New Martinsville, WV Court Reporters (26155)
New Milton, WV Court Reporters (26411)
New Richmond, WV Court Reporters (24867)
Newburg, WV Court Reporters (26410)
Newell, WV Court Reporters (26050)
Newhall, WV Court Reporters (24866)
Newton, WV Court Reporters (25266)
Newtown, WV Court Reporters (25686)
Nimitz, WV Court Reporters (25978)
Nitro, WV Court Reporters (25143)
Nolan, WV Court Reporters (25687)
Normantown, WV Court Reporters (25267)
North Matewan, WV Court Reporters (25688)
North Spring, WV Court Reporters (24869)
Northfork, WV Court Reporters (24868)
Norton, WV Court Reporters (26285)
Oak Hill, WV Court Reporters (25901)
Oakvale, WV Court Reporters (24739)
Oceana, WV Court Reporters (24870)
Odd, WV Court Reporters (25902)
Ohley, WV Court Reporters (25147)
Old Fields, WV Court Reporters (26845)
Omar, WV Court Reporters (25638)
Ona, WV Court Reporters (25545)
Onego, WV Court Reporters (26886)
Orgas, WV Court Reporters (25148)
Orlando, WV Court Reporters (26412)
Orma, WV Court Reporters (25268)
Osage, WV Court Reporters (26543)
Ottawa, WV Court Reporters (25149)
Ovapa, WV Court Reporters (25150)
Paden City, WV Court Reporters (26159)
Page, WV Court Reporters (25152)
Pageton, WV Court Reporters (24871)
Palestine, WV Court Reporters (26160)
Panther, WV Court Reporters (24872)
Parkersburg, WV Court Reporters (26101)
Parsons, WV Court Reporters (26287)
Paw Paw, WV Court Reporters (25434)
Pax, WV Court Reporters (25904)
Paynesville, WV Court Reporters (24873)
Peach Creek, WV Court Reporters (25639)
Pecks Mill, WV Court Reporters (25547)
Pence Springs, WV Court Reporters (24962)
Pennsboro, WV Court Reporters (26415)
Pentress, WV Court Reporters (26544)
Petersburg, WV Court Reporters (26847)
Peterstown, WV Court Reporters (24963)
Petroleum, WV Court Reporters (26161)
Peytona, WV Court Reporters (25154)
Philippi, WV Court Reporters (26416)
Pickens, WV Court Reporters (26230)
Piedmont, WV Court Reporters (26750)
Pinch, WV Court Reporters (25156)
Pine Grove, WV Court Reporters (26419)
Pineville, WV Court Reporters (24874)
Piney View, WV Court Reporters (25906)
Pipestem, WV Court Reporters (25979)
Poca, WV Court Reporters (25159)
Point Pleasant, WV Court Reporters (25550)
Points, WV Court Reporters (25437)
Pond Gap, WV Court Reporters (25160)
Pool, WV Court Reporters (26684)
Porters Falls, WV Court Reporters (26162)
Powellton, WV Court Reporters (25161)
Pratt, WV Court Reporters (25162)
Premier, WV Court Reporters (24878)
Prichard, WV Court Reporters (25555)
Prince, WV Court Reporters (25907)
Princeton, WV Court Reporters (24740)
Princewick, WV Court Reporters (25908)
Procious, WV Court Reporters (25164)
Proctor, WV Court Reporters (26055)
Prosperity, WV Court Reporters (25909)
Pullman, WV Court Reporters (26421)
Purgitsville, WV Court Reporters (26852)
Pursglove, WV Court Reporters (26546)
Quinwood, WV Court Reporters (25981)
Rachel, WV Court Reporters (26587)
Racine, WV Court Reporters (25165)
Ragland, WV Court Reporters (25690)
Rainelle, WV Court Reporters (25962)
Raleigh, WV Court Reporters (25911)
Ranger, WV Court Reporters (25557)
Ranson, WV Court Reporters (25438)
Ravencliff, WV Court Reporters (25913)
Ravenswood, WV Court Reporters (26164)
Rawl, WV Court Reporters (25691)
Raysal, WV Court Reporters (24879)
Reader, WV Court Reporters (26167)
Red Creek, WV Court Reporters (26289)
Red House, WV Court Reporters (25168)
Red Jacket, WV Court Reporters (25692)
Redstar, WV Court Reporters (25914)
Reedsville, WV Court Reporters (26547)
Reedy, WV Court Reporters (25270)
Renick, WV Court Reporters (24966)
Reynoldsville, WV Court Reporters (26422)
Rhodell, WV Court Reporters (25915)
Richwood, WV Court Reporters (26261)
Ridgeley, WV Court Reporters (26753)
Ridgeview, WV Court Reporters (25169)
Ridgeway, WV Court Reporters (25440)
Rio, WV Court Reporters (26755)
Ripley, WV Court Reporters (25271)
Rippon, WV Court Reporters (25441)
Riverton, WV Court Reporters (26814)
Rivesville, WV Court Reporters (26588)
Robson, WV Court Reporters (25173)
Rock, WV Court Reporters (24747)
Rock Cave, WV Court Reporters (26234)
Rock Creek, WV Court Reporters (25174)
Rock View, WV Court Reporters (24880)
Rockport, WV Court Reporters (26169)
Roderfield, WV Court Reporters (24881)
Romney, WV Court Reporters (26757)
Ronceverte, WV Court Reporters (24970)
Rosedale, WV Court Reporters (26636)
Rosemont, WV Court Reporters (26424)
Rowlesburg, WV Court Reporters (26425)
Rupert, WV Court Reporters (25984)
Sabine, WV Court Reporters (25916)
Saint Albans, WV Court Reporters (25177)
Saint Marys, WV Court Reporters (26170)
Salem, WV Court Reporters (26426)
Salt Rock, WV Court Reporters (25559)
Sand Fork, WV Court Reporters (26430)
Sandstone, WV Court Reporters (25985)
Sandyville, WV Court Reporters (25275)
Sarah Ann, WV Court Reporters (25644)
Saulsville, WV Court Reporters (25876)
Saxon, WV Court Reporters (25180)
Scarbro, WV Court Reporters (25917)
Scott Depot, WV Court Reporters (25560)
Secondcreek, WV Court Reporters (24974)
Selbyville, WV Court Reporters (26236)
Seneca Rocks, WV Court Reporters (26884)
Seth, WV Court Reporters (25181)
Shady Spring, WV Court Reporters (25918)
Shanks, WV Court Reporters (26761)
Sharples, WV Court Reporters (25183)
Shenandoah Junction, WV Court Reporters (25442)
Shepherdstown, WV Court Reporters (25443)
Sherman, WV Court Reporters (26173)
Shinnston, WV Court Reporters (26431)
Shirley, WV Court Reporters (26434)
Shoals, WV Court Reporters (25562)
Shock, WV Court Reporters (26638)
Short Creek, WV Court Reporters (26058)
Simon, WV Court Reporters (24882)
Simpson, WV Court Reporters (26435)
Sinks Grove, WV Court Reporters (24976)
Sistersville, WV Court Reporters (26175)
Skelton, WV Court Reporters (25919)
Slab Fork, WV Court Reporters (25920)
Slanesville, WV Court Reporters (25444)
Slatyfork, WV Court Reporters (26291)
Smithburg, WV Court Reporters (26436)
Smithers, WV Court Reporters (25186)
Smithfield, WV Court Reporters (26437)
Smithville, WV Court Reporters (26178)
Smoot, WV Court Reporters (24977)
Snowshoe, WV Court Reporters (26209)
Sod, WV Court Reporters (25564)
Sophia, WV Court Reporters (25921)
Southside, WV Court Reporters (25187)
Spanishburg, WV Court Reporters (25922)
Spelter, WV Court Reporters (26438)
Spencer, WV Court Reporters (25276)
Sprague, WV Court Reporters (25926)
Spring Dale, WV Court Reporters (25986)
Springfield, WV Court Reporters (26763)
Spurlockville, WV Court Reporters (25565)
Squire, WV Court Reporters (24884)
Stanaford, WV Court Reporters (25927)
Statts Mills, WV Court Reporters (25279)
Stephenson, WV Court Reporters (25928)
Stollings, WV Court Reporters (25646)
Strange Creek, WV Court Reporters (26639)
Sugar Grove, WV Court Reporters (26815)
Sumerco, WV Court Reporters (25567)
Summerlee, WV Court Reporters (25931)
Summersville, WV Court Reporters (26651)
Summit Point, WV Court Reporters (25446)
Surveyor, WV Court Reporters (25932)
Sutton, WV Court Reporters (26601)
Swiss, WV Court Reporters (26690)
Switchback, WV Court Reporters (24887)
Switzer, WV Court Reporters (25647)
Sylvester, WV Court Reporters (25193)
Tad, WV Court Reporters (25201)
Talcott, WV Court Reporters (24981)
Tallmansville, WV Court Reporters (26237)
Tariff, WV Court Reporters (25281)
Teays, WV Court Reporters (25569)
Terra Alta, WV Court Reporters (26764)
Terry, WV Court Reporters (25934)
Thacker, WV Court Reporters (25694)
Thomas, WV Court Reporters (26292)
Thornton, WV Court Reporters (26440)
Thorpe, WV Court Reporters (24888)
Thurmond, WV Court Reporters (25936)
Tioga, WV Court Reporters (26691)
Tornado, WV Court Reporters (25202)
Triadelphia, WV Court Reporters (26059)
Troy, WV Court Reporters (26443)
Tunnelton, WV Court Reporters (26444)
Turtle Creek, WV Court Reporters (25203)
Twilight, WV Court Reporters (25204)
Uneeda, WV Court Reporters (25205)
Union, WV Court Reporters (24983)
Upper Tract, WV Court Reporters (26866)
Upperglade, WV Court Reporters (26266)
Valley Bend, WV Court Reporters (26293)
Valley Grove, WV Court Reporters (26060)
Valley Head, WV Court Reporters (26294)
Van, WV Court Reporters (25206)
Varney, WV Court Reporters (25696)
Verdunville, WV Court Reporters (25649)
Verner, WV Court Reporters (25650)
Victor, WV Court Reporters (25938)
Vienna, WV Court Reporters (26105)
Volga, WV Court Reporters (26238)
Vulcan, WV Court Reporters (25697)
Waiteville, WV Court Reporters (24984)
Walker, WV Court Reporters (26180)
Walkersville, WV Court Reporters (26447)
Wallace, WV Court Reporters (26448)
Wallback, WV Court Reporters (25285)
Walton, WV Court Reporters (25286)
Wana, WV Court Reporters (26590)
War, WV Court Reporters (24892)
Wardensville, WV Court Reporters (26851)
Warriormine, WV Court Reporters (24894)
Washington, WV Court Reporters (26181)
Waverly, WV Court Reporters (26184)
Wayne, WV Court Reporters (25570)
Wayside, WV Court Reporters (24985)
Webster Springs, WV Court Reporters (26288)
Weirton, WV Court Reporters (26062)
Welch, WV Court Reporters (24801)
Wellsburg, WV Court Reporters (26070)
West Columbia, WV Court Reporters (25287)
West Hamlin, WV Court Reporters (25571)
West Liberty, WV Court Reporters (26074)
West Milford, WV Court Reporters (26451)
West Union, WV Court Reporters (26456)
Weston, WV Court Reporters (26452)
Wharncliffe, WV Court Reporters (25651)
Wharton, WV Court Reporters (25208)
Wheeling, WV Court Reporters (26003)
White Oak, WV Court Reporters (25989)
White Sulphur Springs, WV Court Reporters (24986)
Whitesville, WV Court Reporters (25209)
Whitman, WV Court Reporters (25652)
Whitmer, WV Court Reporters (26296)
Widen, WV Court Reporters (25211)
Wilcoe, WV Court Reporters (24895)
Wiley Ford, WV Court Reporters (26767)
Wileyville, WV Court Reporters (26186)
Wilkinson, WV Court Reporters (25653)
Williamsburg, WV Court Reporters (24991)
Williamson, WV Court Reporters (25661)
Williamstown, WV Court Reporters (26187)
Wilsie, WV Court Reporters (26641)
Wilsonburg, WV Court Reporters (26461)
Wilsondale, WV Court Reporters (25699)
Windsor Heights, WV Court Reporters (26075)
Winfield, WV Court Reporters (25213)
Winifrede, WV Court Reporters (25214)
Winona, WV Court Reporters (25942)
Wolf Pen, WV Court Reporters (24896)
Wolfcreek, WV Court Reporters (24993)
Wolfe, WV Court Reporters (24751)
Woodville, WV Court Reporters (25572)
Worth, WV Court Reporters (24897)
Worthington, WV Court Reporters (26591)
Wyatt, WV Court Reporters (26463)
Wyco, WV Court Reporters (25943)
Wyoming, WV Court Reporters (24898)
Yawkey, WV Court Reporters (25573)
Yellow Spring, WV Court Reporters (26865)
Yolyn, WV Court Reporters (25654)
Yukon, WV Court Reporters (24899)